Whether you've lived here all your life or you've just arrived for a fleeting visit, we're all completely spoilt for splendid things to do in Chennai. From picture-postcard attractions to hotspots in odd spots, by day and by night; from high art to wildlife - there are so many things to do in Chennai. I think this list is a good place to start!
Chennai at a glance:
Madras to some, Chennai to others, this is a city that inevitably grows on you. Located on the Coromandel Coast off the Bay of Bengal, Chennai today serves as a gateway to the culture of southern India.
From stunning beaches to sacred temples, this metropolitan is a real treasure trove. However, summers can be a tough time for non-locals in Chennai due to the soaring temperature in this perpetually sunny city.
1. To beat its withering southern heat, be a beach bum in Chennai
The three most famous beaches in Chennai are :
Located 20 km north of Mamallapuram, Covelong Beach recently came into the spotlight for having the best surfing waves on the Tamil Nadu coast. If you wish to learn the art of taming the waves, head to 'social surfing school' Covelong Point.
Activities: Surfing (₹500 to ₹14,000), windsurfing, paddleboarding and nature beach camps.
Popularly known as 'Bessie', Elliot's Beach is one of the cleanest beaches in Chennai. The blue waters and clear skies are guaranteed to cast a spell on you! Other attractions on the beach include the Ashtalakshmi temple and the Church of our Lady of Health.
Attractions: Visit a wide range of restaurants and fast food cafes overlooking the beach. Watch the waves rushing towards the shore as you gorge on delish food.
Marina Beach is the longest beach in India and the second longest beach in the world. It stretches on for 13 km and lies on the eastern side of the city, bordering the Bay of Bengal. It provides visitors with the most captivating view of the ocean.
Attractions: Experience the beauty of the sunrise and sunset here. Check out Annadurai and MG Ramachandran memorials as well. Try the various food stalls on the beach, selling fried seafood and other sumptuous snacks. Visit the aquarium near the beach that boasts of exotic varieties of fresh water and tropical fish.
Activities: Enjoy horse riding along the shore.
Summer tip: It's going to be raining fire during the day but evenings at the beach are breezy. Walk along the shore to feel the waves at your feet and the wind in your hair. Covelong beach has a lot of activities to partake in for adrenaline addicts. Visit Besant beach to sit by the shore and then sample some of the mouthwatering fresh fried seafood and corn from the stalls lining the beach.
2. Go for a long drive on the East Coast Road
Among the many things to do in Chennai, taking a road trip on the East Coast Road would be my favourite.
The Great East Coast Road (ECR) along the Bay of Bengal, also known as State Highway 49, is said to be one of the most scenic routes in India. A blissful ride on the ECR with the wind in your hair will leave you exhilarated, as you lose yourself in the enthralling views of the route.
Attractions: On your way check out Dakshinachitra, a museum that depicts art, culture and heritage of South India (timings: 10am to 6pm, except on Tuesdays; entry fees: ₹100 for adults and ₹30 for children). Pay a visit to Murundeswarar Temple, Cholamandal Artists' Village and the ISKCON temple (timings: 7:30am to 1pm and 4pm to 8pm).
Summer tip: Sunscreen is a must if you're taking a ride on the ECR during the day. Hold on to your hat during the ride!
3. Visit the fascinating town of Mahabalipuram
Once upon a time, Mahabalipuram was a major port of the Pallavas who were the architects responsible for the gorgeous temples and carvings that the town is still famous for.
In addition to the historical importance of the archaeological wonders in Mahabalipuram, the town is also a new age traveller's delight with its laid-back vibe.
Timings: 8am to 5pm
Entry fees: ₹10, Parking fees: ₹10
Visit duration: Approximately 2 hours
Nearby attractions: Krishna Mandapam, Ganesh Ratha Temple, Krishna's Butterball and Dharmaraja Temple, Adivaraha Temple.
Summer tip: A big floppy hat, a pair of impressive glares, tons of sunscreen, a bottle of water and a handkerchief/bandana are what will help you survive a day trip to Mahabalipuram. Haunt the cool, dark recesses of Krishna Mandapam and Adivaraha cave temple. Marvel at the fascinating architecture of the Ganesh Ratha Temple and the Dharmaraja Temple.
Distance from Chennai: 1 h 36 min (55.9 km) via East Coast Road
4. Enjoy fishing at Barracuda Bay
Amidst all the things to do in Chennai, there is one activity that promises you double enjoyment. Try your hand at some fishing with Barracuda Bay Sport Fishing. Register with them to avail an array of packages.
Timings: 6am to 5pm
Cost: There is no entry fees. For fishing, ₹6,500 (2 hours) and ₹8,500 (3 hours).
Attractions: You could pick up several tricks to catch fish more efficiently.
Summer tip: Early mornings are best for a tranquil session of fishing without the blazing sun overhead. The water should keep you cool if you opt for underwater experiences. Barracuda Bay offers boats that go 20 km into the sea with gear for some seclusion. Water resistant sunscreen, a large straw hat, glares and a sippy cup will prove to be friends on your fishing expedition.
5. Relive your childhood days at MGM Dizzee World
MGM Dizzee World is where you need to go for a fun family outing coupled with plenty of thrilling rides in Chennai.
Designed by Italian architects, the amusement park is spread out over a huge green area and rests against the scenic beach in front of the East Coast Road, at Muttukadu, about 30km away from Chennai city. It is one of the largest theme parks and draws in over one million eager customers every year. This amusement park is a household name in all of Tamil Nadu.
Timings: 10:30 am to 7:30pm all week
Entry fees: Adults: ₹899, Children ₹699
Top attractions: Fun Houses that come with slides, swings and treasure hunts, Swimming pool, Super Trooper, Amphitheatre, Alai Osai, Water coaster, Rolling thunder.
Summer tip: The water park will keep you cool even under the sun so you can splash around to your heart's content. The high-octane roller coasters will keep you thrilled and screaming throughout but don't forget to hydrate amidst all the fun!
6. Savour some delicious south Indian cuisine
Eating delicious South Indian food, when in Chennai, is an experience that you must indulge in.
Eateries such as Saravana Bhavan, Ente Keralam, Dakshin and Kukarakom are most renowned for their delicious south Indian food.
Summer tip: Most of the above eateries are thankfully air-conditioned so you can happily dig into your appam and curry without having to pause to wipe your forehead.
7. Ride on the luxuries of the bygone era at Chokhi Dhani
Chokhi Dhani Chennai is a masterpiece of art and design fashioned as a village fair and spread over 15 acres of land. It is a one-stop destination for fun, food and masti. A great way to experience the colourful Rajasthani heritage away from Rajasthan.
Timings: 4pm to 10pm
Cost: Traditional Rajasthani Dining - Adult: ₹700, Children: ₹400, AC Royal Rajasthani Dining - Adult: ₹900, Children: ₹500, Buffet - Adult: ₹1,100, Children: ₹700
Summer tip: Put on that pretty summer dress and take yourself to Chokha Dani for great food and a memorable time under the night sky.
8. Rediscover the historical ruins of the Alamparai Fort
Once a glorious fortress built during the Mughal era, the Alamparai Fort is in ruins today but still speaks of the valorous tales of the past.
Timings: Open 24 hours
Entry fee: Free
Summer tip: The Alamparai fort overlooks the turquoise sea with its inviting water. Dip your feet to cool off whilst looking at the ruins of the fort.
Distance from Chennai: 2 h 48 min (110.1 km) via East Coast Road
9. Get your dose of adrenaline at Muttukadu
The backwaters of Muttukadu is a fantastic spot for visitors to enjoy a host of water sports. Rowing, water skiing, speedboat riding and wind surfing; find your calling!
Timings: 7am to 7pm (all days of the week)
Visit duration: Approximately 3 hours
Attractions: Great for a boathouse experience, motor-boating, pedal-boating and high speed aqua scooters, good place for a family picnic.
Summer tip: Muttukadu is great for scenic picnics so pack one of those giant sun umbrellas with lots of yummy food to spend a few lazy hours. You'll have a whale of time motor-boating or picking up speed on an aqua scooter but don't forget that water-resistant sunscreen!
10. Visit one of the oldest bookstores in India – Higginbothams
Open since 1844, Higginbothams is reckoned to be India's oldest bookshop. Few know that this grand white building actually started as a religious bookstore in 1844. Higginbothams has had bibliophiles thronging its passages since then, all taking back with them that luscious lingering smell of printed paper.
Summer tip: One of the best ways to spend your precious holidays is to cosy up with a book and lose yourself in a different world. Marvel at the beautiful white architecture of the building before browsing through books and picking out an adventure to embark on.
11. Take a trip to Pulicat Lake – India's second largest brackish water lake
Pulicat Lake straddles the border of Andhra Pradesh and Tamil Nadu with over 96% of it in Andhra Pradesh and 3% in Tamil Nadu, situated on the Coromandel Coast in South India.
The Pulicat Lake Bird Sanctuary is blessed with a divergent range of biological habitats. It includes about 12 species of prawn, 25 kind of polychaete worms, 19 types of mollusks and 160 species of fish. Along with all this, Pulicat Lake Bird Sanctuary is also a great spot to witness various migratory birds such as Gadwall, Shoveler, Garganey, Marsh Sandpiper and Black-tailed Godvit.
During winters, the sanctuary attracts up to 15,000 flamingoes.
Nearby attractions: A Dutch Fort and the ruins of a church built by the Dutch are worth taking a peek at. Explore the lighthouse on the opposite bank of the lake. You can also wander around a cemetery structured in the year 1622.
Summer tip: Pulicat lake is perfect for bird-enthusiasts. Grab your binoculars and get to the lake early morning before the sun moves overhead.
12. Take a break from sightseeing and explore the nightlife of Chennai
Chennai's nightlife scenes are not as ostentatious as that of Mumbai, Delhi or Bangalore, but the city still loves to go out post sundown. Here are a few bars you should check out in Chennai:
• 10 Downing Street
Address: Kences Inn, 50, North Boag Road, T Nagar, Chennai | Phone: 044 4354 6565
• Sera - The Tapas Bar & Restaurant
Address: 71, Cathedral Road, Gopalapuram, Chennai | Phone: 044 28111462
• Big Bang Theory - Bar & Kitchen
Address: Brown Star Boutique Hotel, 2/25, Dr. Ambedkar Road, Kodambakkam, Chennai | Phone: 044 33011422
Summer tip: Let your hair down after a long day as the night thickens. Dance to some groovy music and drink up!
13. In the Carnatic City of Chennai, get your rock on!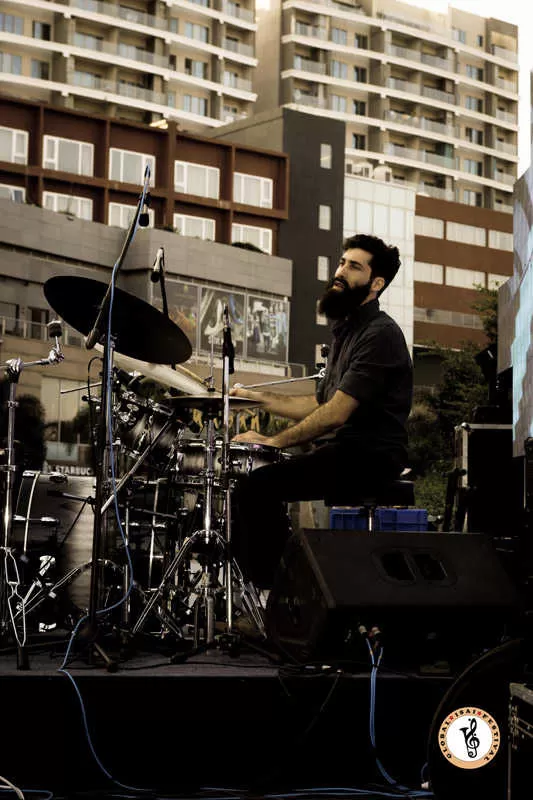 Chennai is often stereotyped as 'traditional' and 'closed' but off late the city has embraced music of all kinds. If you're planning to visit the city in the near future, make sure you don't miss the Global ISAI festival.
Funk, pop rock, fusion, hip-hop, folk, blues, jazz – the list is endless! Any genre, any style – Global ISAI is a festival for all.
Find more details here.
Summer tip: Treat your ears to some great music. Wear comfy clothing which won't get in the way when you're swaying to the beats.
14. Embark on a heritage trail in Chennai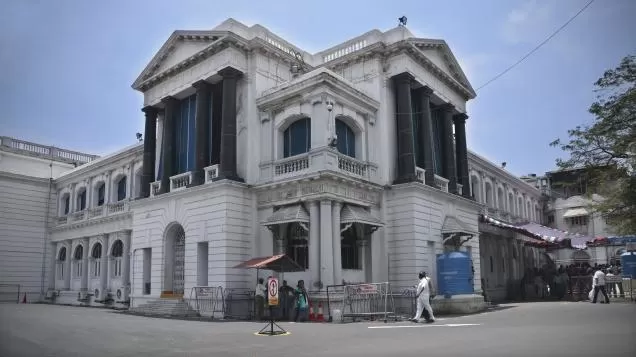 Chennai was a strategically important port city during the British era and still houses several structures that are symbolic of the pre-independence era. Take some time out to visit Fort George, the Post Office, High Court, Chepauk Palace and Senate House which are all worth a visit.
Summer tip: You'd have to ideally get out for your heritage trail during the day. Sunscreen is a must-have along with a bottle of water, shades and maybe a cap to keep the sun off your face. Make sure you stay hydrated to combat the soaring temperature.
15. Get your shopping fix at Chennai's flea markets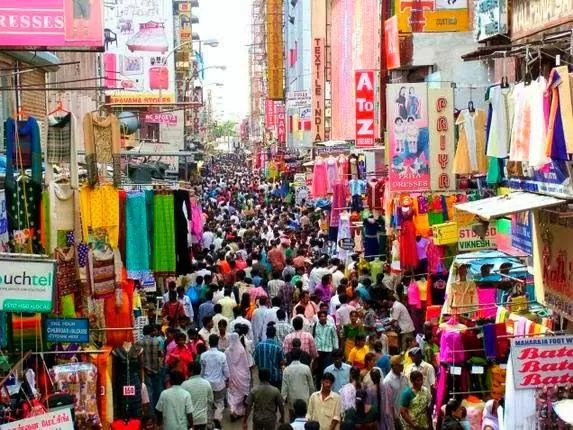 Yes, malls and online shopping have taken over our lives, but don't you feel that the charm of a flea market is unparalleled and completely irreplaceable? From clothes to spices and jewellery, shopping markets in Chennai offer everything at the best prices. Find out everything about cheap shopping in Chennai here.
Summer tip: Arrive at the market during late afternoon to shop as evening draws closer. Hone your bargaining skills, you'll need them here.
Choose your favourite from the available list of things to do in Chennai and have a fantastic stay in this beautiful destination.
Best places to stay in Chennai
For luxury: Taj Club House, Radisson Blu Hotel GRT, ITC Grand Chola
For mid-range: Hotel Sai Krish Grand, Treebo Sekaran, Treebo Cine City
For budget: Royal Green Accommodation, Treebo Emirates Residency, New Woodlands Hotel
Best hotels: The Belstead, The Leela Palace, Ramada Plaza
Best packages for Chennai
If you're looking for more options on incredible places to stay in Chennai, and would like to explore some sweet deals, go here.
Read More Similar Itineraries:
Fun And Almost Free Things To Do In Mumbai With Your Friends ...
Fun and Almost Free Things To Do In Bangalore ...
Unexpectedly Awesome Things To Do In Pondicherry The French Capital of India ...
Are you a Chennai local or someone in love with Chennai? Share your expertise and travel advice with other travellers on Tripoto, to be featured on our homepage.
Get travel inspiration from us daily! Save and send a message at 9599147110 on Whatsapp to start.
Frequent Searches Leading To This Page:-
things to do in chennai, activities to do in chennai, activities in chennai, what to do in chennai, tourist attractions in chennai, places to visit in chennai, weekend getaways from chennai, hotels in chennai