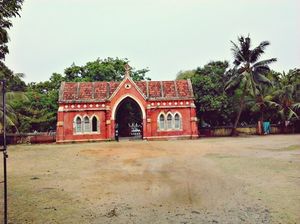 Places to stay near
Quibble Island
Ideal location near beach,luxurious
Centrally Located Family Home
Spacious room with balcony ,close to beach!
Red Lollipop Hostel Chennai
Reviews of
Quibble Island
•
1
8. Quibble Island, Tamil NaduIn the salty lagoon of Adyar River lie four tiny islands, the largest of them being Quibble Island. Long time ago in 1746, a battle was fought between French-led Indian soldiers and Nawab forces in the shallows of Quibble Island. This led to the formation of the well known cemetery on the island.Despite being in close proximity to Chennai and crowded neighbourhoods, Quibble Island remains an undetected gem.How to reach: You can reach Adyar by road and then take a ferry to Quibble Island. The nearest railway station is Guindy Railway Station.
Attractions near
Quibble Island