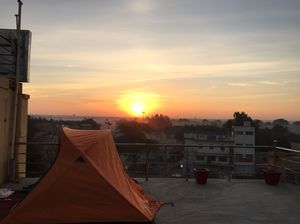 Places to stay near
Mystic Dervish
The Surya Paying Guest House
Golden Marigold Hotel - welcome!
Reviews of
Mystic Dervish
•
2
Our Rajasthan diaries began at Mystic Dervish in Jaisalmer. The owner himself is an avid backpacker, a down-to-earth fellow who will make all arrangements for you to go backpacking in Rajasthan. At Mystic Dervish, the hostel for backpackers, we received a warm welcome even in the frigid winter of Rajasthan.
Great view of the fort and very economical stay option. Well suited for backpackers.
Attractions near
Mystic Dervish