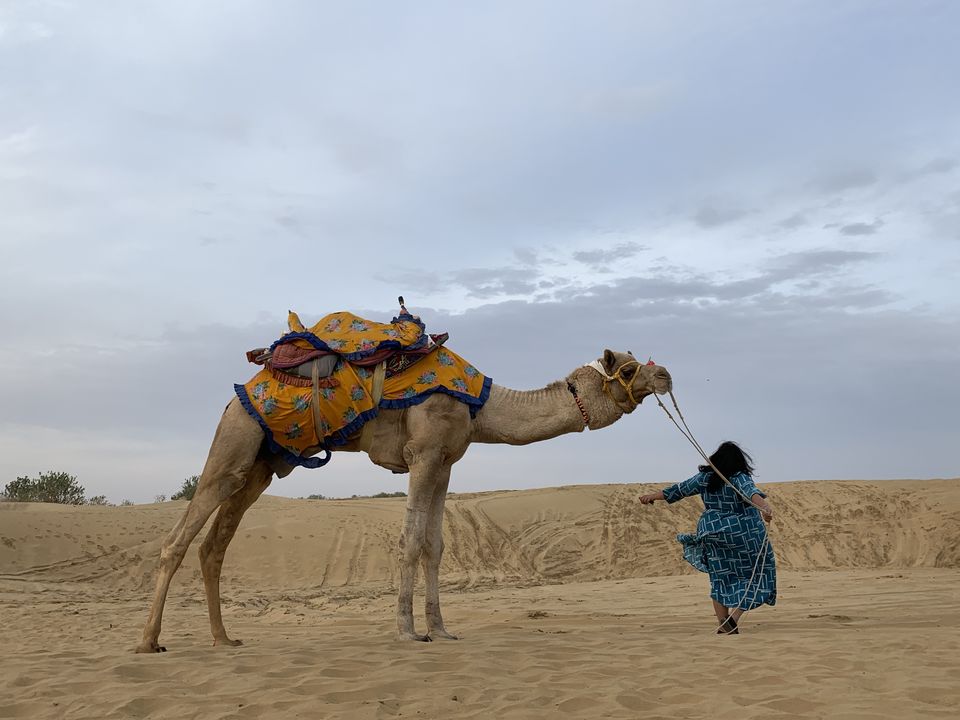 Welcome to the land of imperial forts, luxurious palaces and splendid havelis (mansions). Also knows as Golden city of India, Jaisalmer in Rajasthan is a very vibrant, rich in culture and beautiful city situated in the heart of Thar dessert. From Witnessing the grandeur of majestic Jaisalmer fort and palaces to indulging into some fun and adventurous activities at the sand dunes, Jaisalmer offers a plethora of options to amaze all the tourist across the world.
We have been to quite a few places in Rajasthan, but Jaisalmer has its own unique charm to explore. Being famous for its beautiful fort, lakes, and gardens. The city gives us a glimpse of the rich cultural heritage and colors of the state of Rajasthan, India.
If you're visiting India's Golden City, you'll learn the history behind the prehistoric walls and experience the beautiful culture of the desert state of Rajasthan. Here's We've prepared a list of the Top things to do in this magnificent city.
** Watch Sunrise in Thar Dessert **
Since our flight was delayed and we couldn't catch sunset in Thar dessert. We made it to sunrise next morning and trust us, the sunrise was as stunning as it could be. Less crowd, whole sand dunes to ourselves, cheap camel ride, all of it was in place.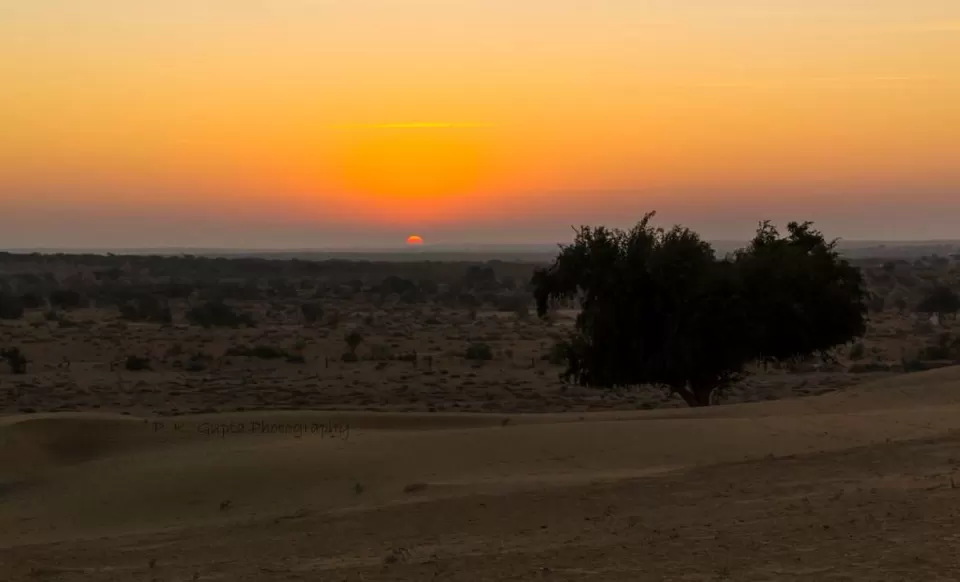 No doubt, sunsets in dunes will give you beautiful opportunities to take pictures but sunrise is equally wonderful. So, if you wish to do a lot of photography, we insist you to visit dunes for sunrise.
** Dessert Safari & Cultural Night **
If you want to step away from the city bustle and experience life on the desert. We highly recommend doing the dessert safari in Sam, Jaisalmer.
You can take evening safari and enjoy and sun sinking down by the dunes. you can also enjoy Rajasthani folk music & dance performances, followed by a sumptuous local cuisine buffet dinner.
** Camp stay in Sam Sand Dunes **
Dessert camping in Sam sand dunes has its own different experience where you can enjoy the dessert life and indulge into Rajasthani cultural night.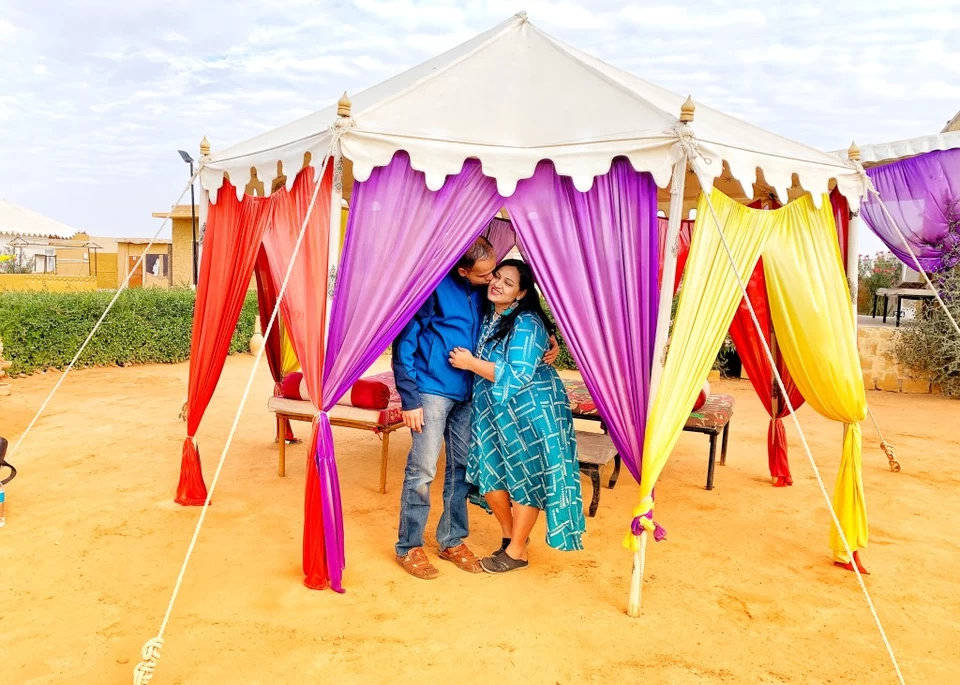 We were staying in Le Royal Dessert Camp, which is one of the best luxury dessert camp in Sam. There are different Cottages/ AC tents/ non-AC tents that you can decide to stay in based on your choice. To name a few, you can also book to stay in one of these dessert camps - the oasis, Dessert safari camp, Prince dessert camp etc. you can choose to book swiss tents or AC deluxe tents to enjoy your stay. All of these dessert camps will have Camel Safari + Cultural night and stay included in the package.
Camping rates: INR 3000- 6000 per person for AC Tents/cottages.
** Take a tour of Jain Temples **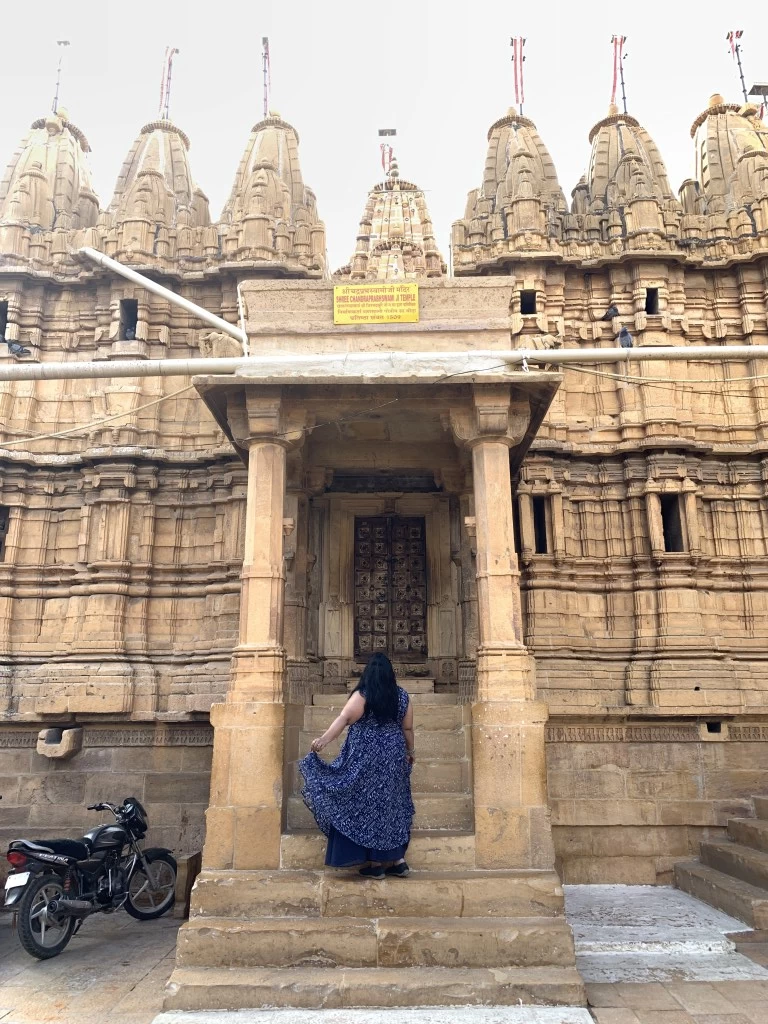 Jaisalmer has some of the wonderful Jain temples. Behold and explore the Jain Temples in Jaisalmer, which are marvelous treasures of the desert city and witness the intricate designs of the temples dating back to the 12th and 15th century.
Within the vicinity of The Jaisalmer fort lie 7 Jain temples which are a quintessence of beautiful structural designs. Right from ceilings to tombs to gateways, each part of this temple is decorated with mirrors, frescoes, carvings, etc. Shoes, leather items, food items are strictly prohibited. The time restrictions are only for tourists. Jain pilgrims can visit throughout the day.
Timings: Till 12 noon (every day for non-jains) Entry Fee: Free (Indian) -INR 10 (Foreigner) Camera Fee: INR 50 (Still) and INR 100 (Video).
** Immerse in the marvelous architecture of Havelis **
In the city of Jaisalmer, Rajasthan a classical architectural marvel stands. 3 Havelis, Patwao ki Haveli, Nathmal ki Haveli and Salim Singh ki haveli are the most popular attractions in Jaisalmer.
Patwao ki Haveli: A cluster of 5 small havelies, it was the first haveli that was constructed in Jaisalmer. It is said that he was a very rich trader of those times and so he commissioned 5 separate havelis for his 5 sons. The walls of Patwon ki Haveli were encrusted with stunning mirror work and beautiful paintings, which have slightly lost its sheen due to abuse and encroachment.
The colossal arches, 60 wonderful jharokhas (balconies) and gateways are other highlight of the architecture. The walls of Patwon ki Haveli were encrusted with stunning mirror work and beautiful paintings, which have slightly lost its sheen due to abuse and encroachment. The colossal arches, 60 wonderful jharokhas (balconies) and gateways are other highlight of the architecture.
Salim Singh ki Haveli: Salim Singh ki Haveli was built in 1815 CE by Salim Singh, the then Prime Minister of the kingdom when Jaisalmer was the capital. The architecture of this haveli is unique as compared to the other Havelis.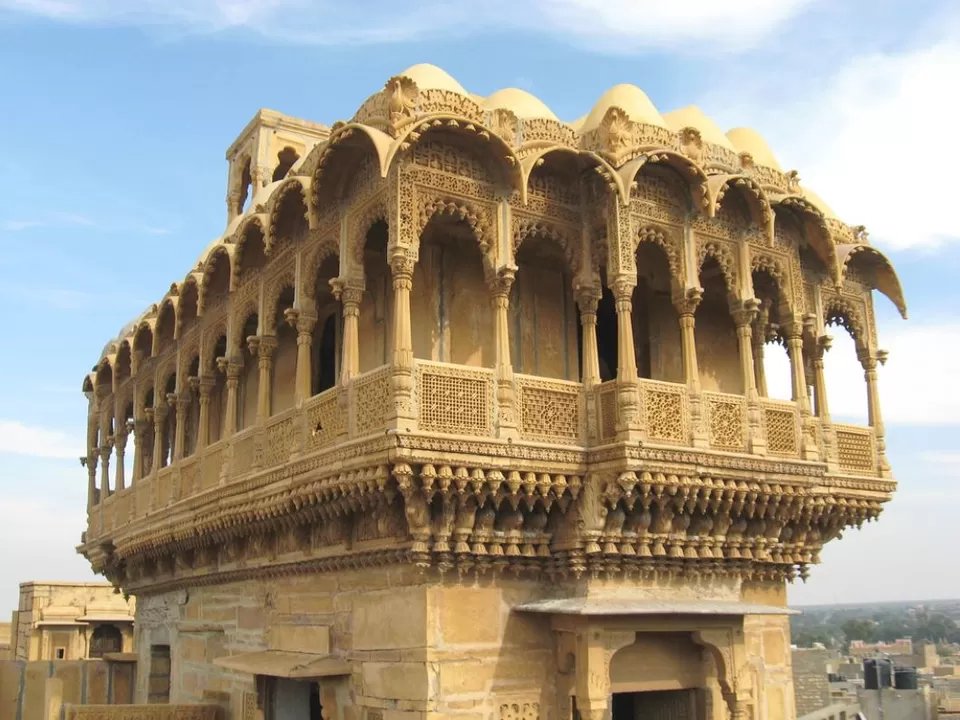 This mansion was not created with the help of cements and mortar- the stones relate to strong iron rods. The architecture of this mansion is inspired by dancing peacock. The mansion has five storeys and every structure is carefully built and carved. The Haveli consists of as many as 38 balconies and they all have distinct designs.
Nathmal ki Haveli: Nathmalji ki Haveli is a renowned architectural marvel in the heart of Jaisalmer near Patwon ki Haveli. It is one of the prominent Jaisalmer places to visit. Nathmalji ki Haveli is a renowned architectural marvel in the heart of Jaisalmer near Patwon ki Haveli. It is one of the prominent Jaisalmer places to visit.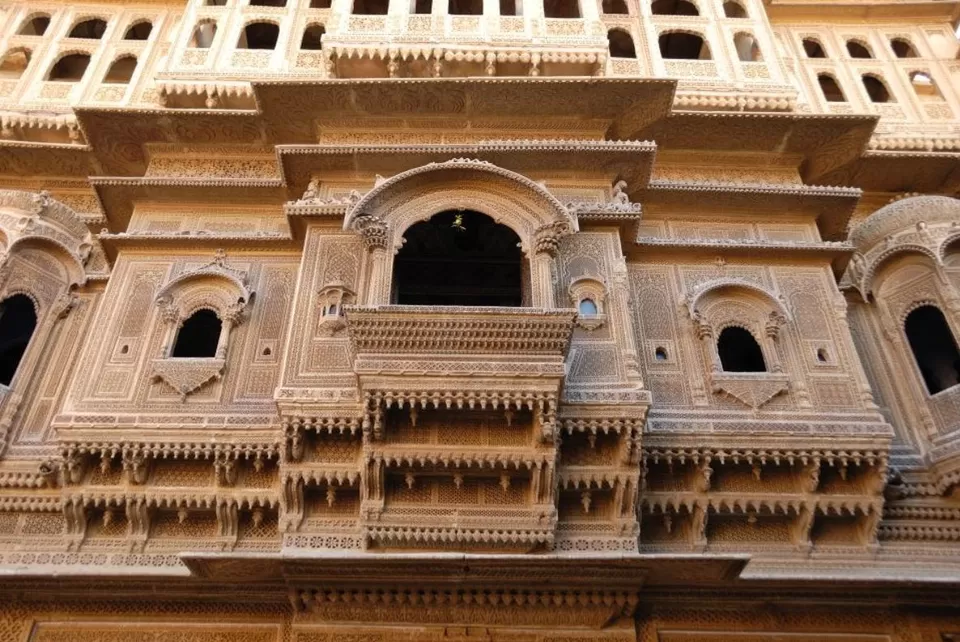 The chief architects of this haveli were two brothers, named Hathi and Lulu. There is a very interesting story regarding its construction. It is believed that both the brothers started building the facets of the haveli simultaneously. The two sides are similar, but not identical.
Timings: 8 AM to 6 PM
** Eat the local cuisine (Rajasthani thali) **
We are big fan of Rajasthani food. Rajasthan's cuisine is as rich, colorful and diverse as its people and traditions. The delicacies of this desert state will delight your taste buds with a tasty spread of gastronomic delights. You must try Dal baati churma, Pyaz ki kahori (onion kachori), Mirchi bada and Sweet dish - Gevar.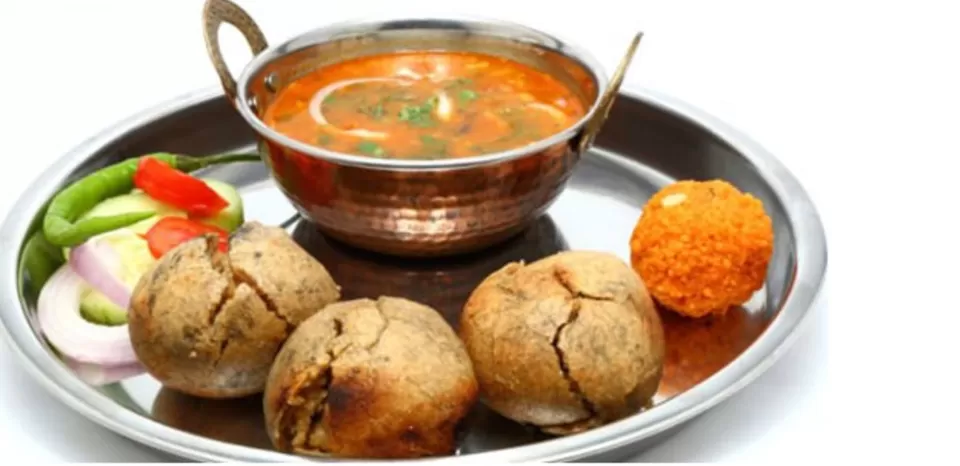 We loved the food of The Trio restaurant as they served delicious Rajasthani thali. Make sure to head to some great roof top restaurants in Jaisalmer which serves you some amazing food along with the view of Jaisalmer fort. We suggest, Suryagarh Restaurant, Pleasant Haveli restaurant and The Lal Garh.
** Boating in Gadisar Lake **
Gadisar Lake or Gadsisar Lake is an artificial reservoir in Jaisalmer. It was the only source of water for the Jaisalmer city in the olden days and also one of the best Jaisalmer sightseeing places. The Gadisar Lake can be visited any time of the day, though it is best to go early in the morning and watch the sun rise.
Boating facility is also available in this lake where charges vary from type of boat and based on duration of boating. Shikaras are also available to go around the lake. The serene Gadisar Lake springs to life during the annual Gangaur celebrations.
This is the most popular point to take photographs of Jaisalmer Fort early in the morning when the fort looks golden with the first rays of the Sun and a bird viewing site and a major attraction of Jaisalmer city.
6 AM to 6 PM Rs. 10 for Row Boat, Rs. 50 for Paddle Boat and Rs. 100 for Shikara for 30 minutes
** Witness the sunset at Bada Bagh **
Bada Bagh, also known as Bara Bagh literally means a spacious, palatial garden. Situated just 6 kilometers away from Jaisalmer, enroute Ramgarh, the garden boasts of royal cenotaphs with beautifully, carved images of the late Maharajas and their families.
Each Chhatri preserves an inscribed tablet recording the death of Maharajas. We went to watch the sunset here and we were mesmerized by the history of this place and the beautiful view this place offers by the windmills.
The single brown desert provides a picturesque landscape for this attraction. In the desolate desert, the peace is like having taken a fistful of tranquilizers- a crypt-quiet atmosphere allowing you to soak in the faintest whirr of the wind as it rumbles the sand. Witnessing the sunset from Bada Bagh is a memory one holds forever.
Entry fee: INR 20 for domestic, INR 50 for others
** Get lost in the history of abandoned village - Kuldhara**
Kuldhara was not part of our itinerary, but our cab driver made us stopover here to look at this place and we are glad we did. There's so much history about this place being abandoned.
History says, Kuldhara is an abandoned and cursed village in the Jaisalmer district of Rajasthan, India. This is one of the haunted places in Rajasthan and also one of the famous tourist places in Jaisalmer. Per legend, Salim Singh was the Diwan of Jaisalmer who was known for dissipation. He set eyes on the beautiful daughter of the chief of the village.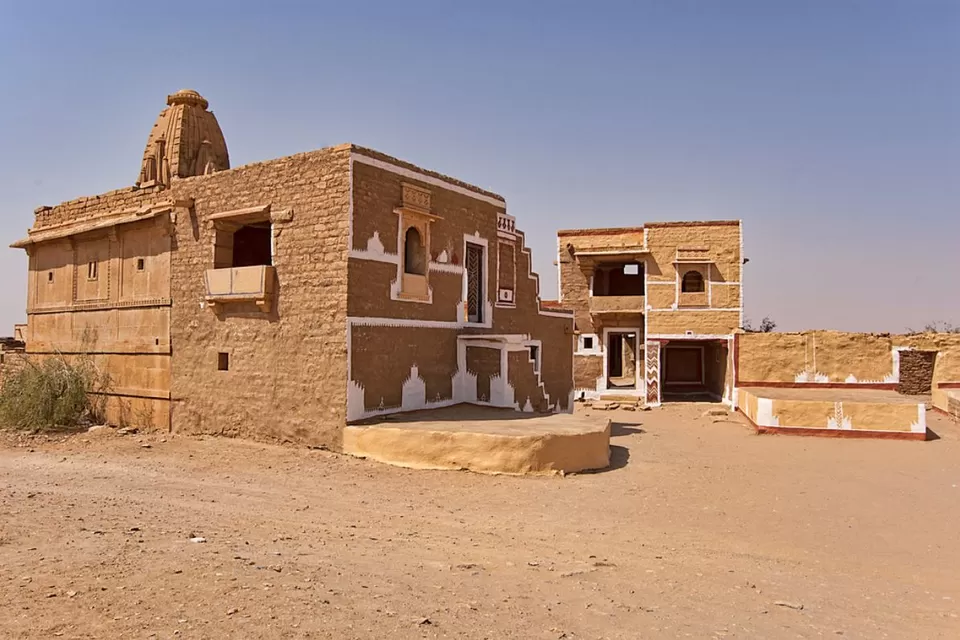 He also told the villagers of Kuldhara that if his wish wasn't fulfilled, he would levy heavy taxes on them. Brahmins were very staunch towards their principles. Fearing the Salim Singh, instead of giving their daughter, the villagers left their homes and their belongings and ran away to a place which no one knows till date.
But before leaving, they cursed the place that no one would be able to live there again. Till this day, the village remains abandoned and no one really spends a night here.
The ruins of Kuldhara are a fine example of the architectural excellence of that era and draw photographers and movie-makers to their narrow lanes.
** Feel Patriotic in Jaisalmer war museum **
Jaisalmer War Museum is situated at Military Station on the Jaisalmer - Jodhpur Highway. This unique war museum is surely a must visit place for all Indian and foreigner tourists coming to Jaisalmer. The museum covers an area of over 10 acres of land. It has two large Information Display Halls, an Audio Visual Room and a souvenir shop.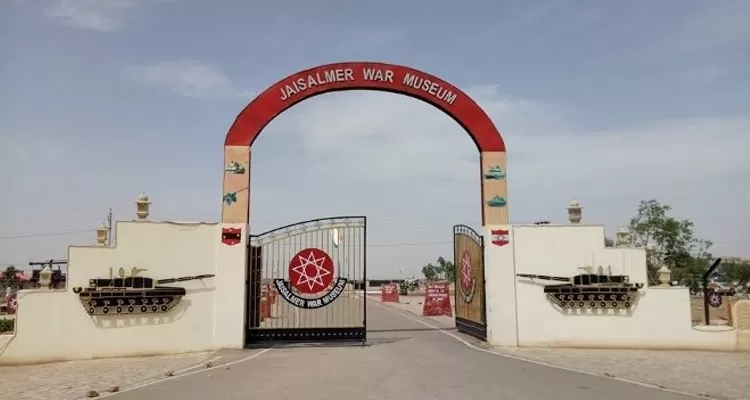 Apart from the evolution of the Indian Army, the museum showcases tales of bravery and sacrifice of heroes of the wars. War trophies and vintage equipment are on display along with tanks, guns and military vehicles. The museum has murals of soldiers who lost their lives in the war and weapons used at that time.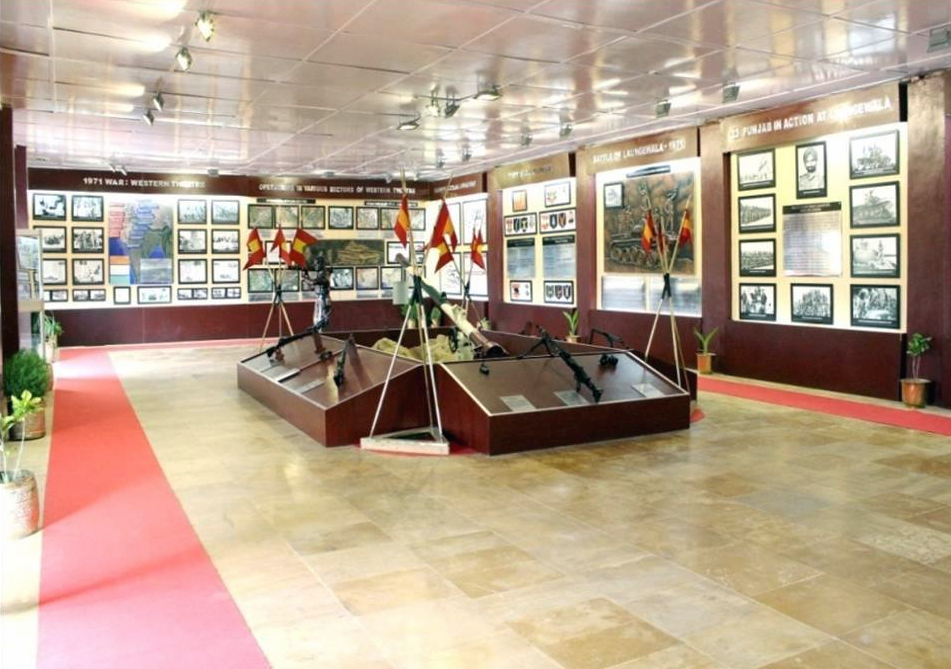 The Indian Air Force has also contributed in the museum by presenting a hunter aircraft, which was used during the Battle for Longewala during the 1971 Indo Pak War. The Museum is organized by the Indian Army. The entry to the Jaisalmer War Museum is open to and free for all visitors.
Timings: 10 AM to 6 PM
** Parasailing in kanoi**
Around 20 kms away from Jaisalmer, in Kanoi, you can do parasailing and add some adventure in your trip. We had parasailing and had so much fun. For those of you who are looking for some thrilling Parasailing in Jaisalmer, then this tour is just perfect for you. Get over the fear of height; try Parasailing and that too high up in the desert of Jaisalmer which is also said to be a blend of skydiving and has been attracting a lot of tourist across the globe.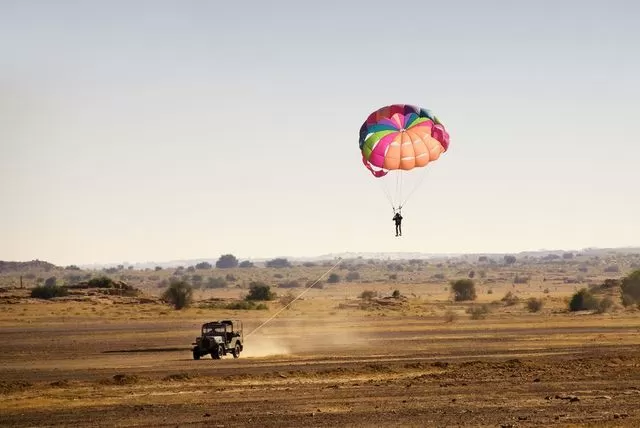 Parasailing and Paragliding are quite like each other with the only difference that Parasailing is conducted on an open ground with a parachute tied to a Jeep. This activity is conducted on the ground under the instruction of qualified instructors.
Price: INR 700 per person Time: 10am - 5.30pm
A visit to this effervescent city is bound to leave you mesmerized, and the stunning beauty and cultural richness of Jaisalmer is sure to compel you to come back.
This blog was originally posted on MAP CAMERA TRAVEL
Like this? Pin here for later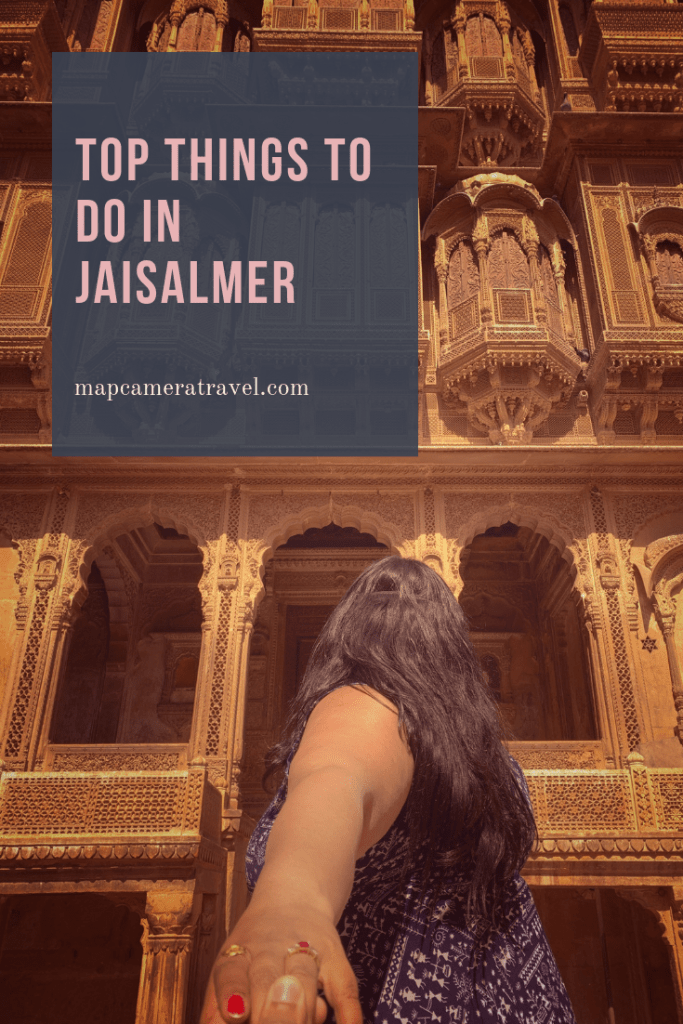 Frequent Searches Leading To This Page:-
rajasthan tour packages price, rajasthan packages, rajasthan travel package, rajasthan honeymoon package, rajasthan package tours, rajasthan tours packages