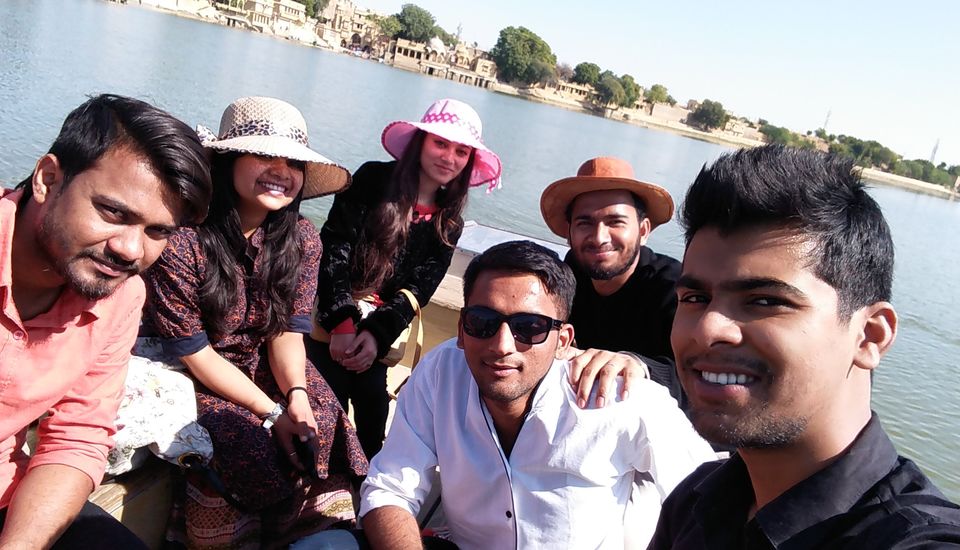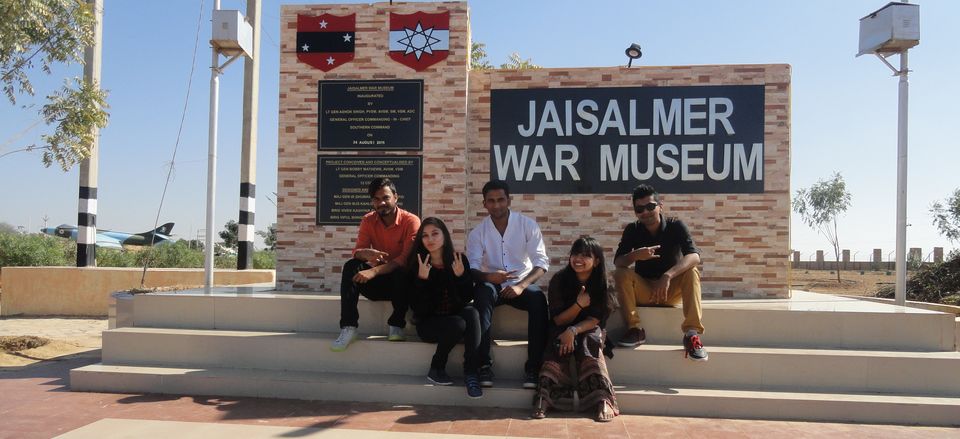 In Part 1 of my blog I have shared my experience of Day 1 in which we explored Amar Sagar Jain Temple, Kuldhara and Sam Sand Dunes. Since we reached Jaisalmer on that day and also we enjoyed a lot at these places, we were horribly tired. Next day we have to get ready by 9'O clock to explore other sites of the cities.
Day 2
The next morning I woke up at 7 and it takes me 1 hour to rouse all my friends. However the girls were ready before the deadline, because they don't use makeup as said by one of my friends. We were ready to travel the city after having delicious parathas as our breakfast.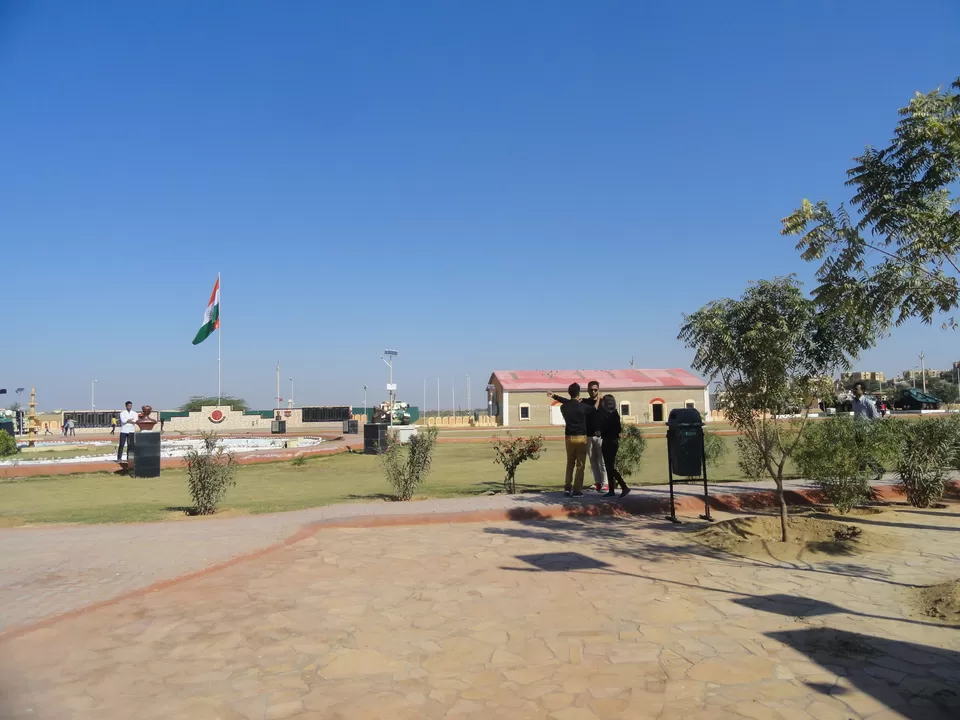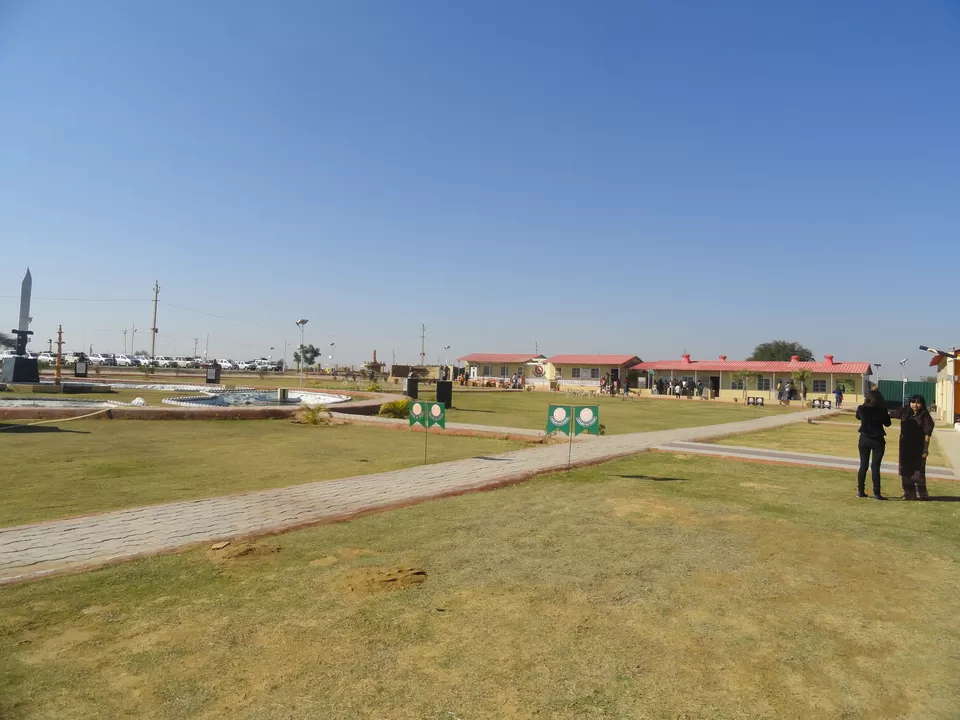 We started our tour with visit to Jaisalmer War Museum, located 10 km from Jaisalmer city on the Jaisalmer-Jodhpur Highway. It has been set up by the Indian Army to commemorate the bravery and sacrifice of soldiers, specifically during the 1965 Indo-Pak War and the 1971 Longewala battle. It also traces the evolution of the Indian Army. There are many war trophies and vintage equipment on display, along with tanks, guns and military vehicles.
The Museum has:
• Two information display halls(Laungewala Hall, Indian Army Hall)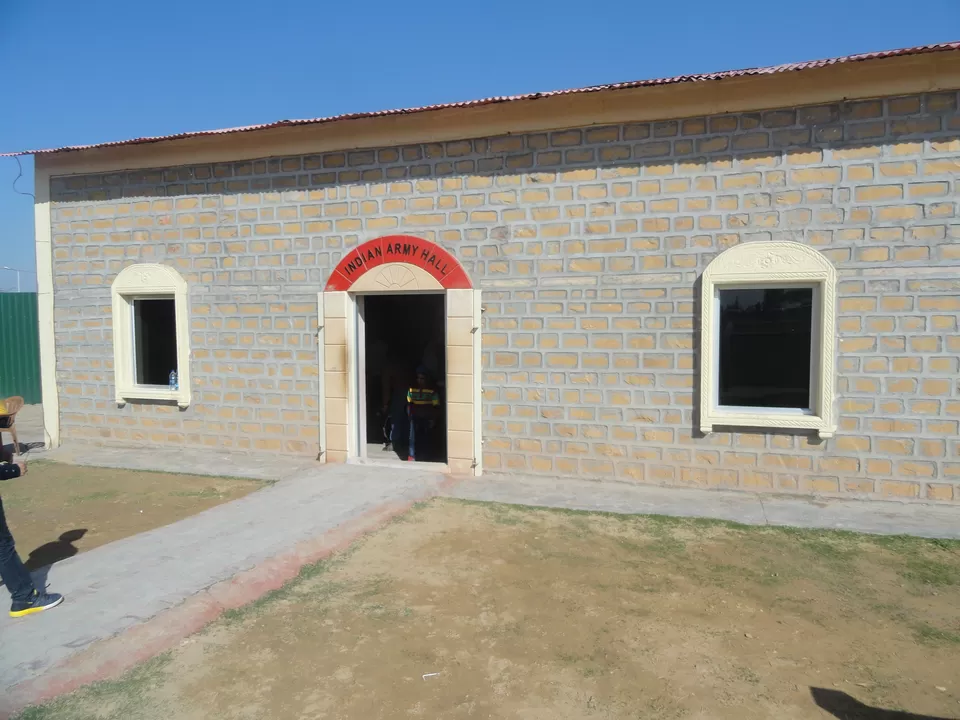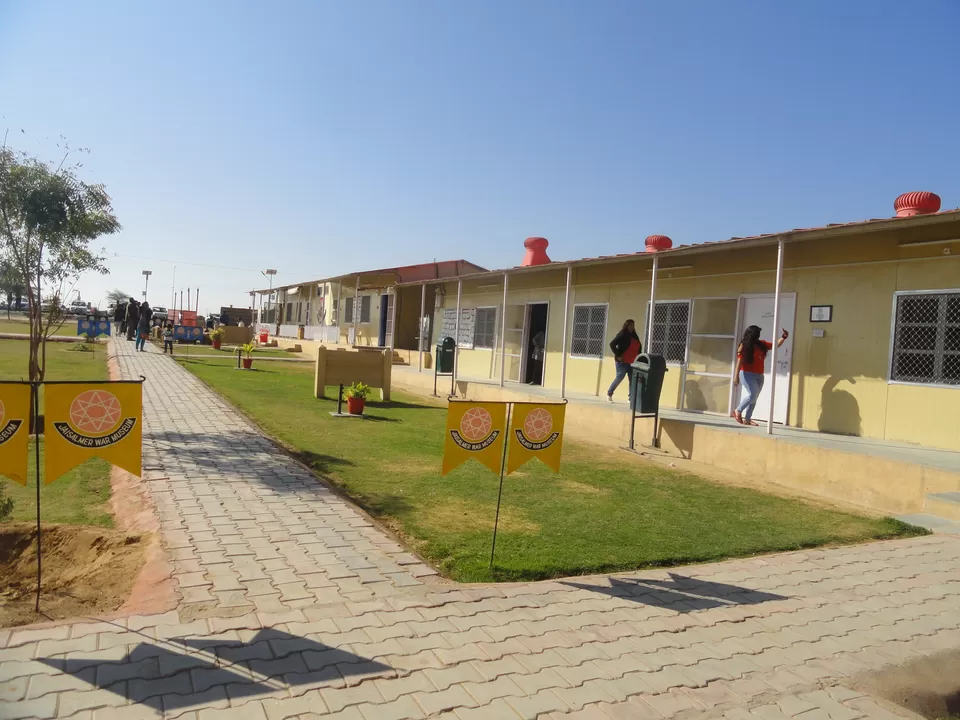 • A souvenir shop
It is a top tourist attraction due to its aesthetic layout, fountains, green lawns and amenities. The Jaisalmer War Museum is considered by the international online travel guide TripAdvisor to be one of the top war museums in Rajasthan.
After visiting War Museum it was time to visit Gadisar Lake, an artificial water tank made by Maharwal Jaisal in 1156 A.D. This lake was basically created for drinking and daily use because there is scarcity of the water in the area. Lake was used as drinking water source till 1965. It has two umbrella structures.
We enjoyed the boat ride and during ride, one of my friends reminds me of a song from Nadiya ke Paar movie. We have sung this song except Raubinsh, who protested not to sing it.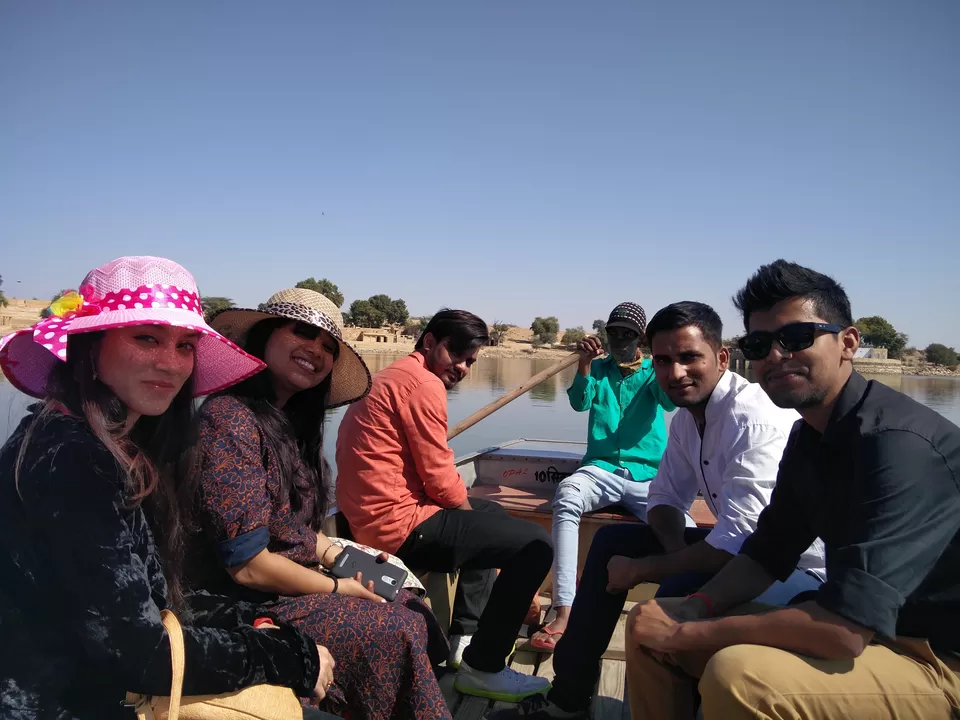 After boating, it was time to try some Rajasthani dress. Dev, Sneha, Shweta and I agreed to dress in Rajasthani Costume. We clicked many photos and it was most memorable moments of my life.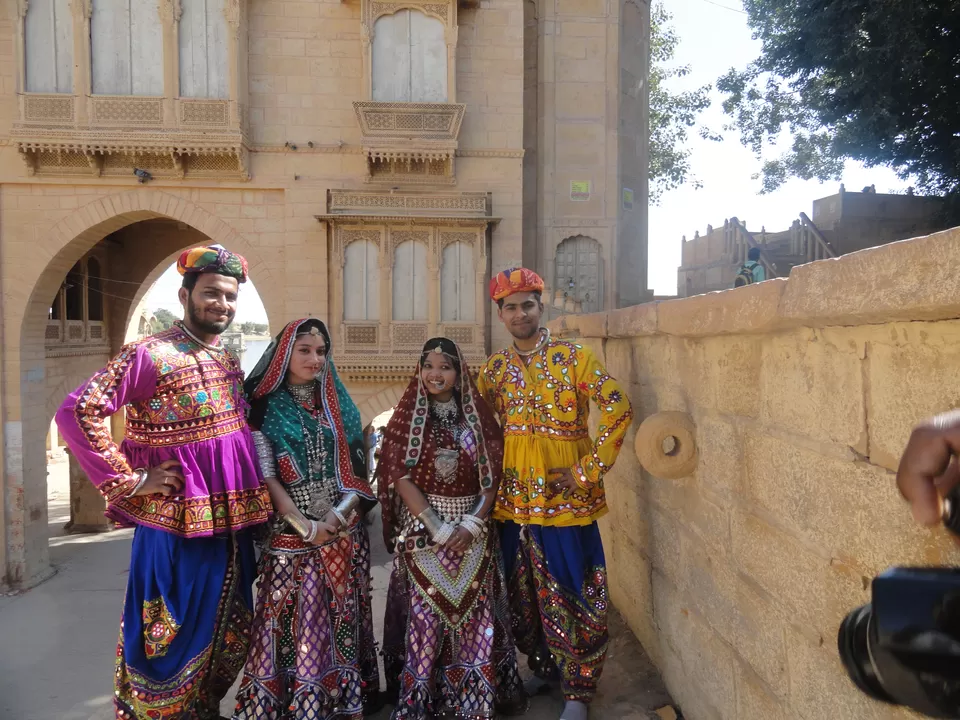 Raubinsh was busy in clicking our photographs and we were thoroughly enjoying the moment. After that we visited a Shiv Mandir near the Gadisar Lake which gave us a marvelous view of that lake.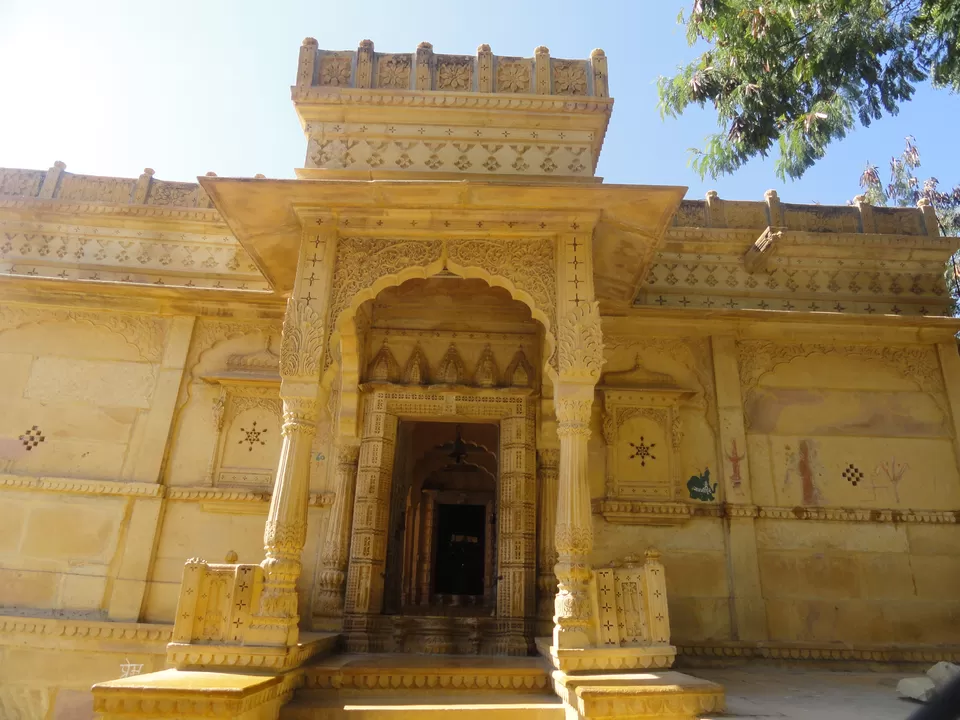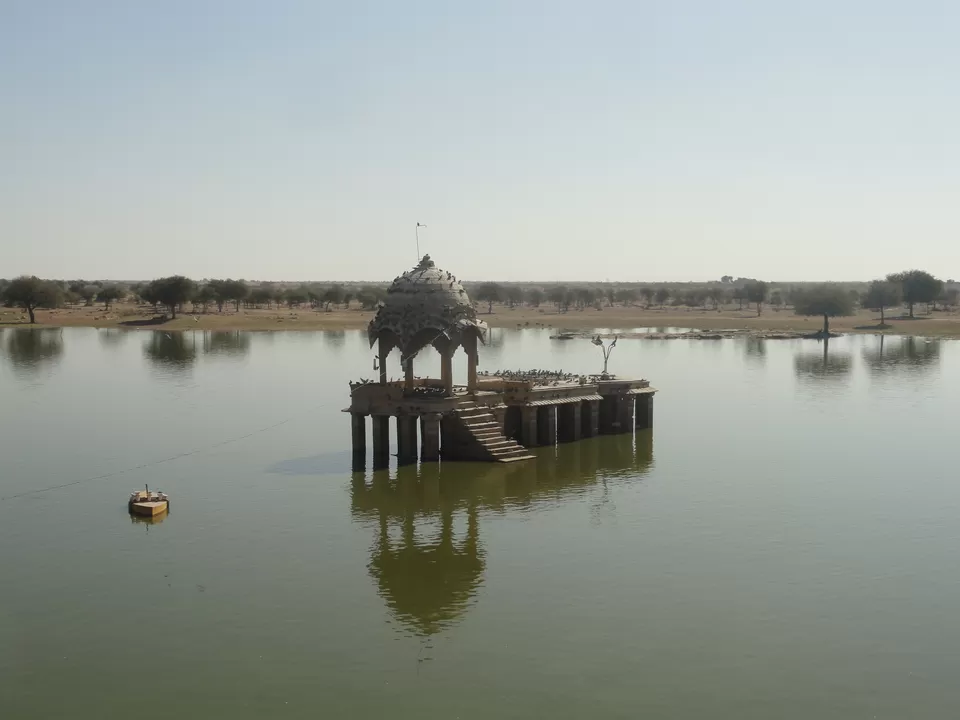 We tried golgappe outside Gadisar Lake and it was best golgappe I have ever eaten. However, credit for this awesome golgappe goes to Raubinsh
After having delicious golgappe we proceeded to Patwaon Ki Haveli which is an interesting piece of Architecture and is the most important among the havelis in Jaisalmer.
In Jaisalmer, Patwas were very rich traders along the old silk route. They built the Patwon Ki Haveli which took over 60 years to complete. This Haveli was started by Guman Chand Patwa, a wealthy banker in 1805. He ordered the construction of separate Havelis for each of his 5 sons. Presently one Haveli was owned by a businessman, one under Archaeological Survey Of India and other three are still owned by his sons.
Nevertheless, even after these encroachments and abuse you can find a good amount of paintings and mirror-works on the wall.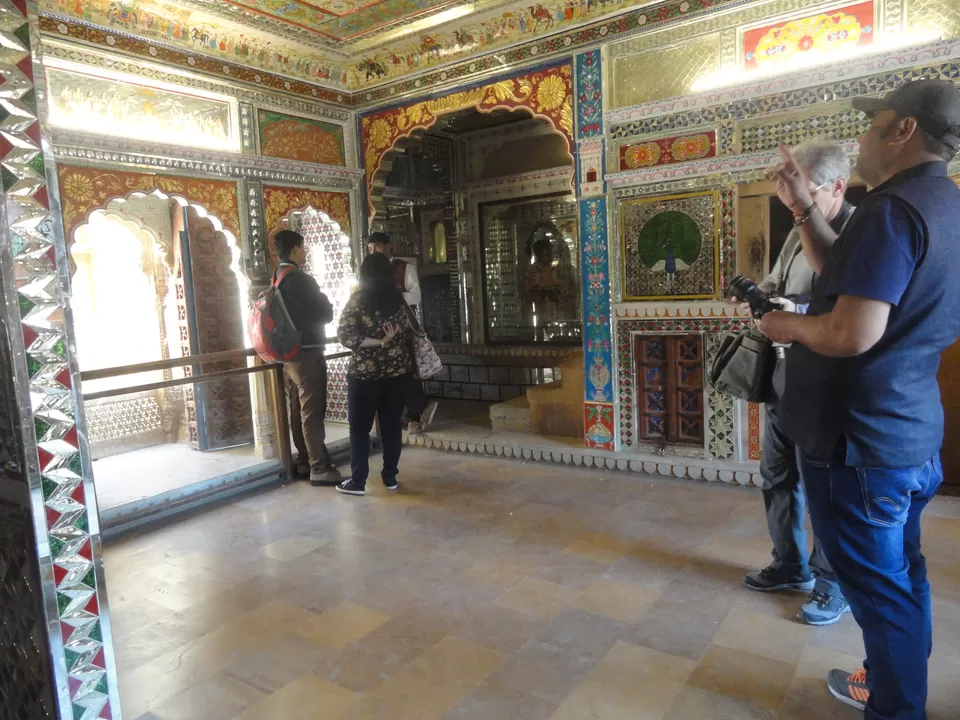 The other important aspects are its gateways and arches. You will notice individual depictions and theme on each and every arch. Although the whole building is made yellow sandstone, the main gateway of the Patwon Ji ki Haveli is in brown color.
We entered in this five-storeyed complex a part of which has now been converted into a museum exhibiting the 19th century life of these wealthy merchants. It is richly beautified with wonderful Belgium mirror work and exquisite wall paintings.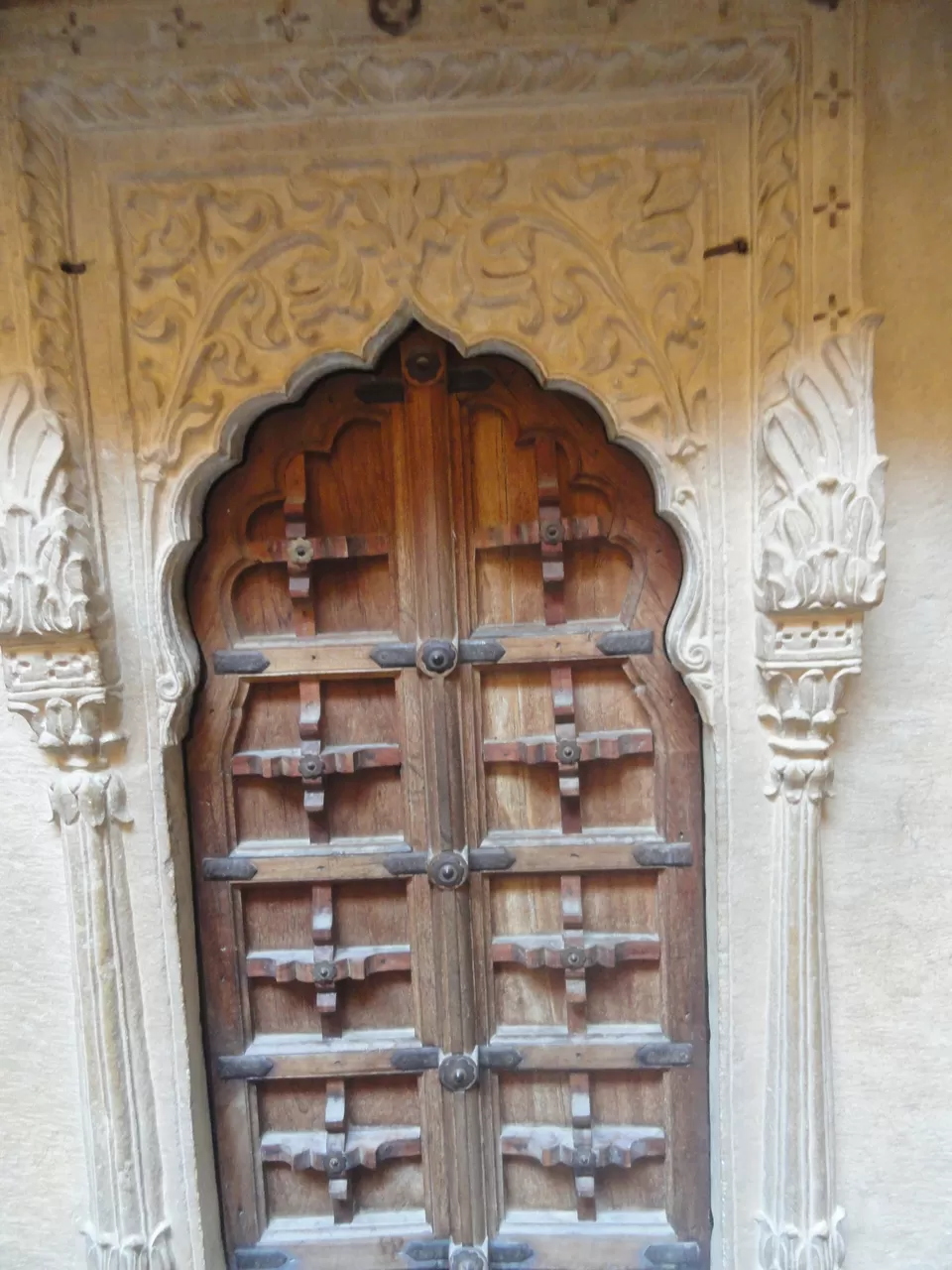 Built in yellow sandstone, Patwon Ki Haveli, has exclusive intricate carving in the Jharokhas (balconies), windows, corridors and archways.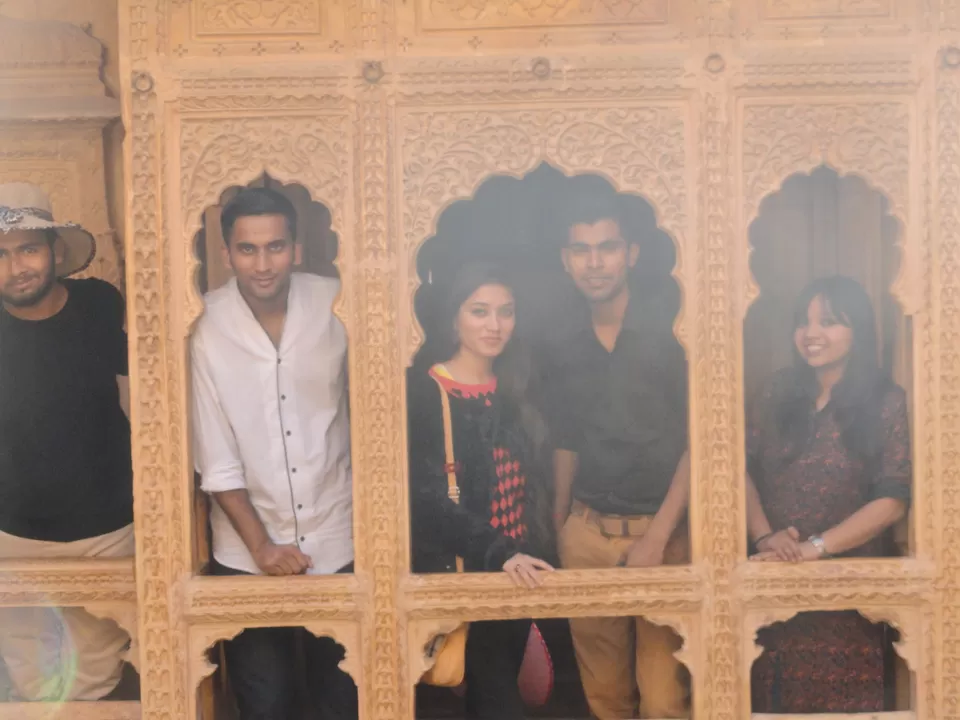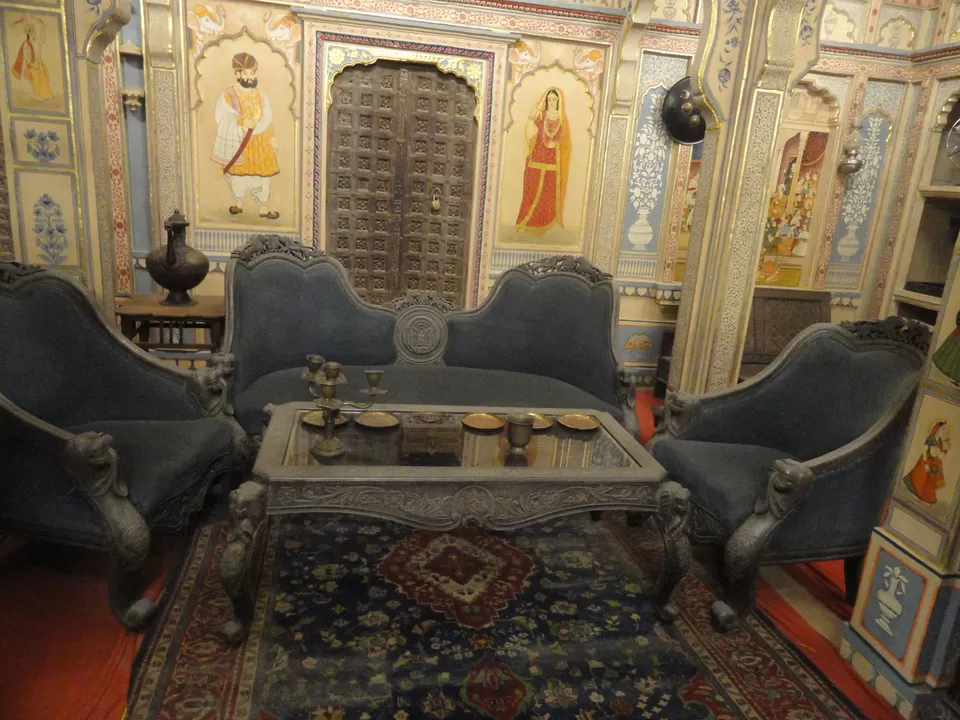 The museum displays rich artifacts which give an idea of erstwhile lifestyle.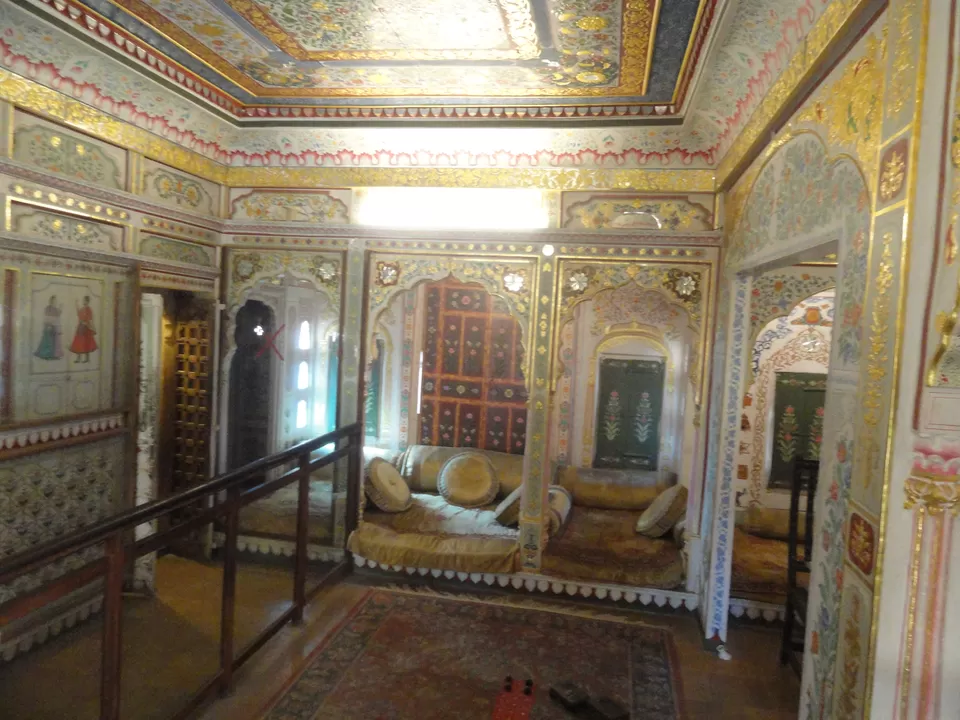 We moved from one room to another, one complex to other and then reached the terrace from where we get the best views of the Golden Fort of Jaisalmer. This magnificent Haveli is a delight to see and takes an hour or so to explore depending upon how much time one spent for looking around.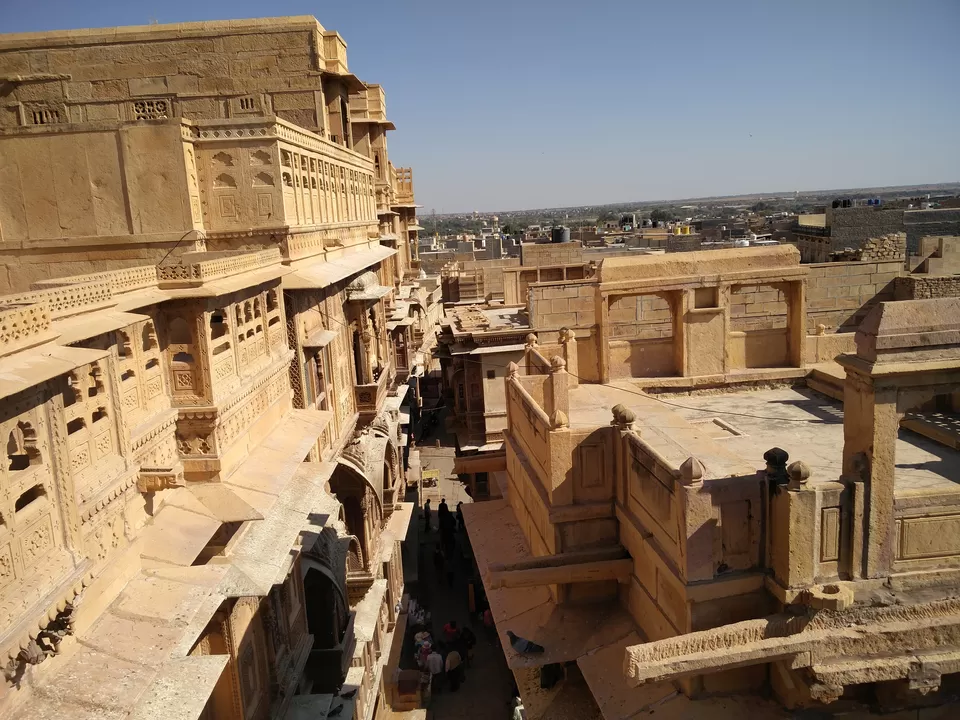 After having woderful exploration of the Patwaon Ki Haveli, we were ready for another exploration. We reached Nathmal Ji Ki Haveli, which is marvel in stone architecture. Maharawal Bairisal got this ornamental two storied haveli constructed in the year 1885 A. D. and gifted it to Nathimal, his Diwan.
Stone elephants on both sides of the platform of the haveli signify the grandeur and position of diwan. The 7th generation of Nathimal lives in this haveli. Hence we were not allowed to go inside. But we can see the Haveli from outside.
We were so busy in enjoying the beauty of Jaisalmer that we didn't notice that we have had not our lunch. It was 5 PM, so we stopped our journey for day 2. We enjoyed our food at the same restaurant we had done before. We were very tired because it was a sunny day and temperature were also high. After having our food, we get back to our room. We do some rest. We enjoyed last T20 between India and England and after having our dinner, go to sleep. The next day we have to follow the same schedule as Day2. Since we didn't plan our trip to Longewala and Tanot Mata Temple, we have only left to see Jaisalmer Fort and Salim Singh ki Haveli. Apart from these two, we have to also do some shopping which we covered in Day3.
To be Continued (Day 3)
This post was originally published on Travel With Jha.