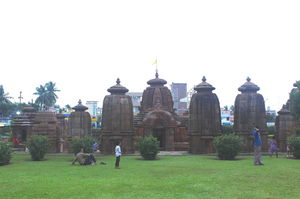 Places to stay near
Mukteshwar MahadevTemple
Club Taurus Adventure Camp
Kumaoni village, Uttrakhand
Kafalia -- a retreat amidst nature.
Reviews of
Mukteshwar MahadevTemple
•
1
This 10th Century temple of Bhubaneswar is one of the few well-maintained temples of the city. In the middle of lush green Lawn, the main temple is sorrounded by number of small temples. This temple is believed to be built by Somavanshi King Yajati I.
Attractions near
Mukteshwar MahadevTemple