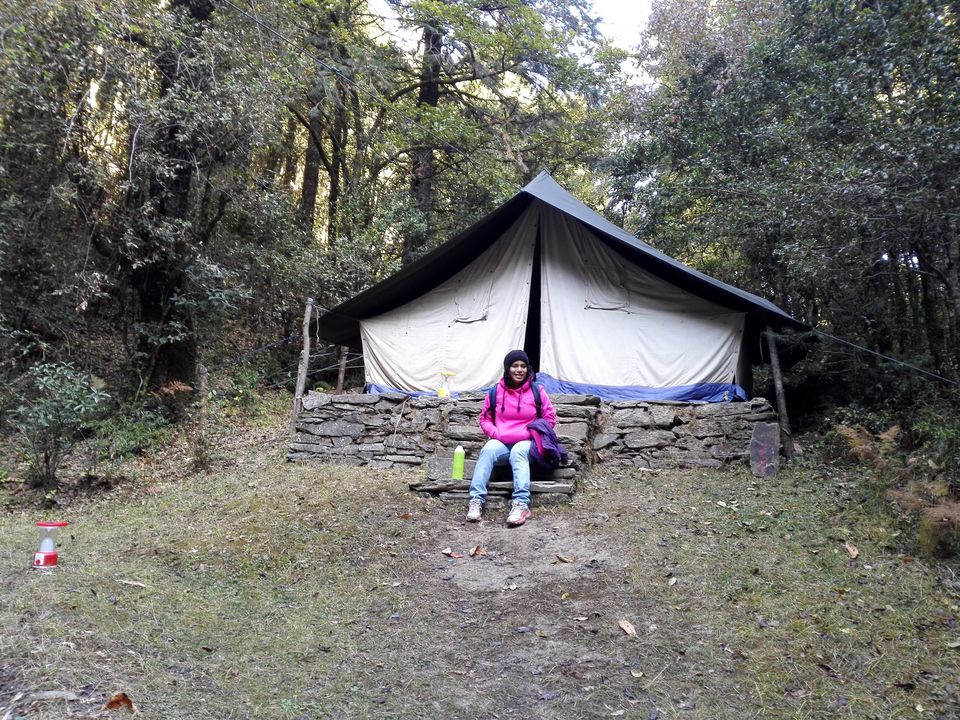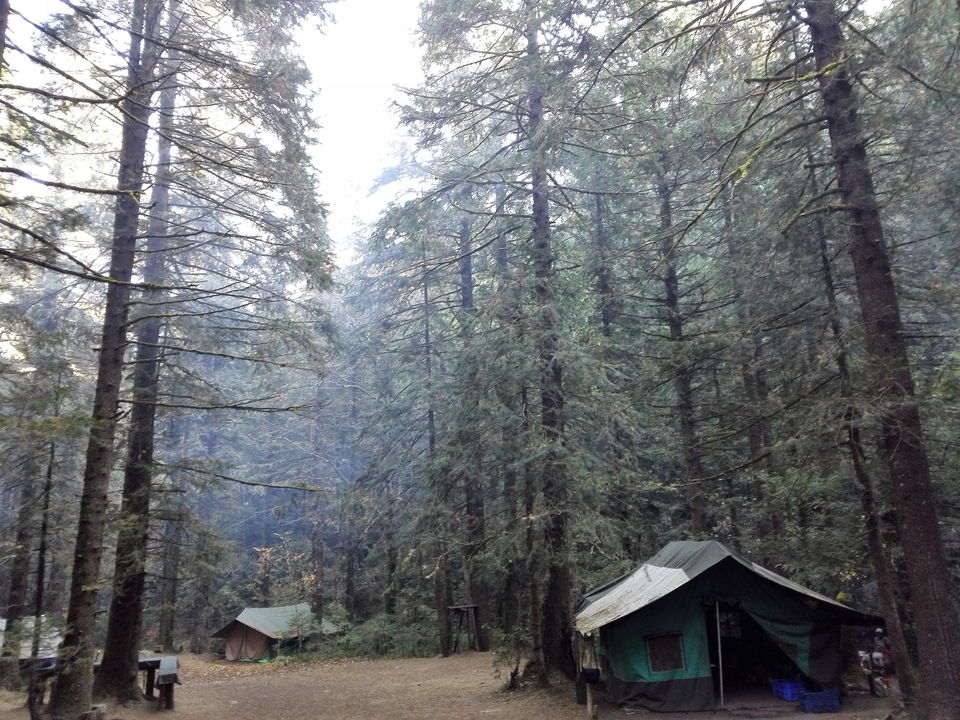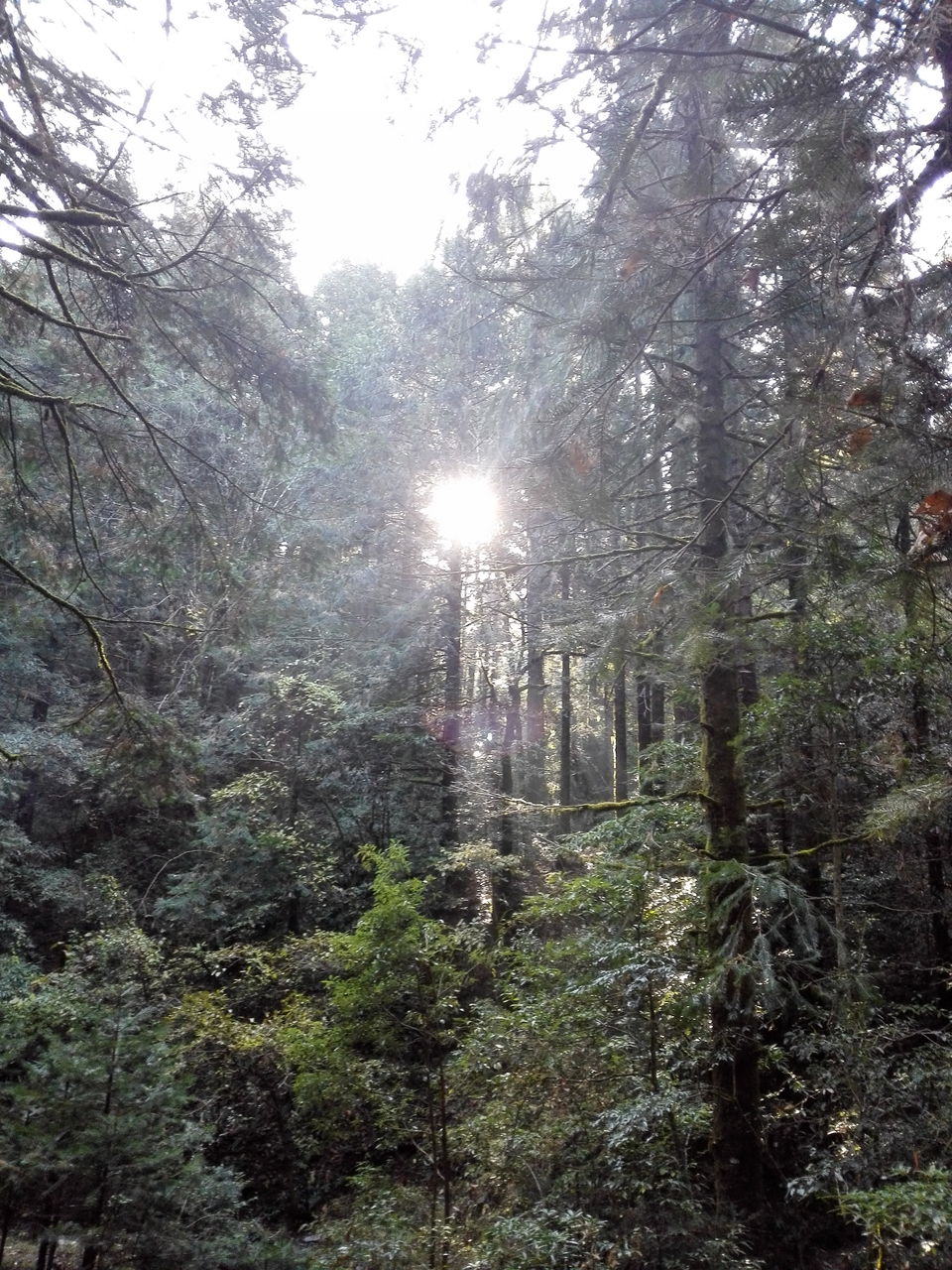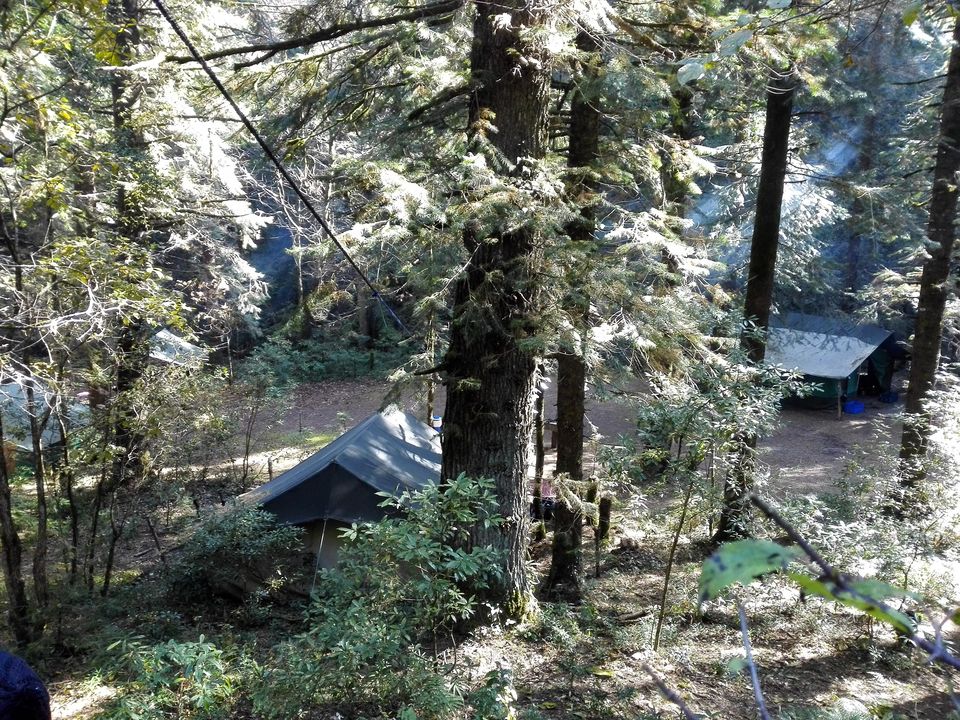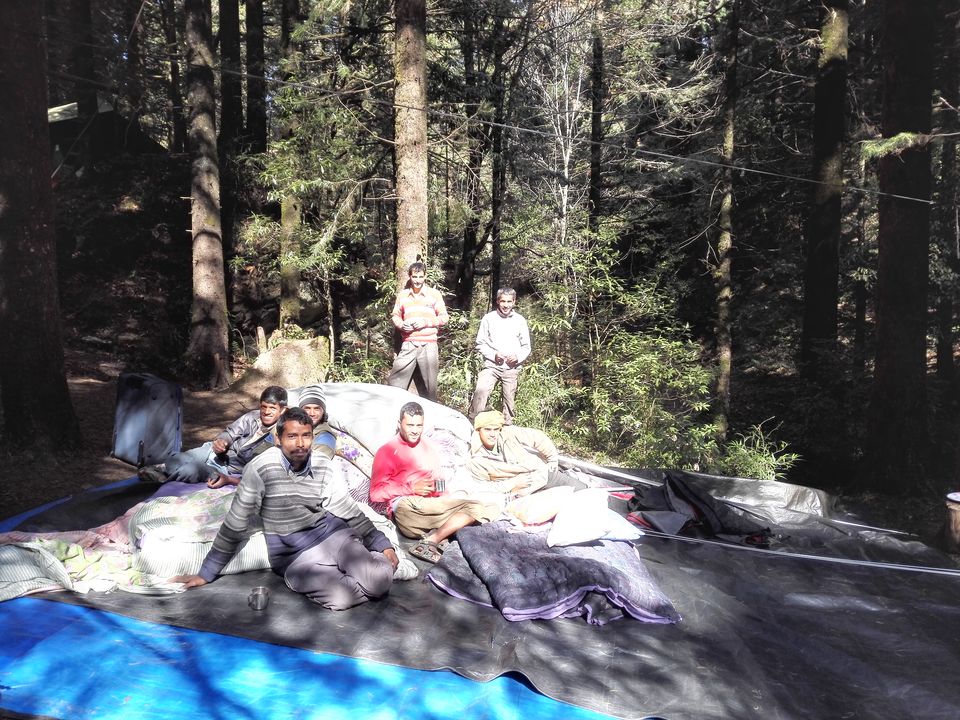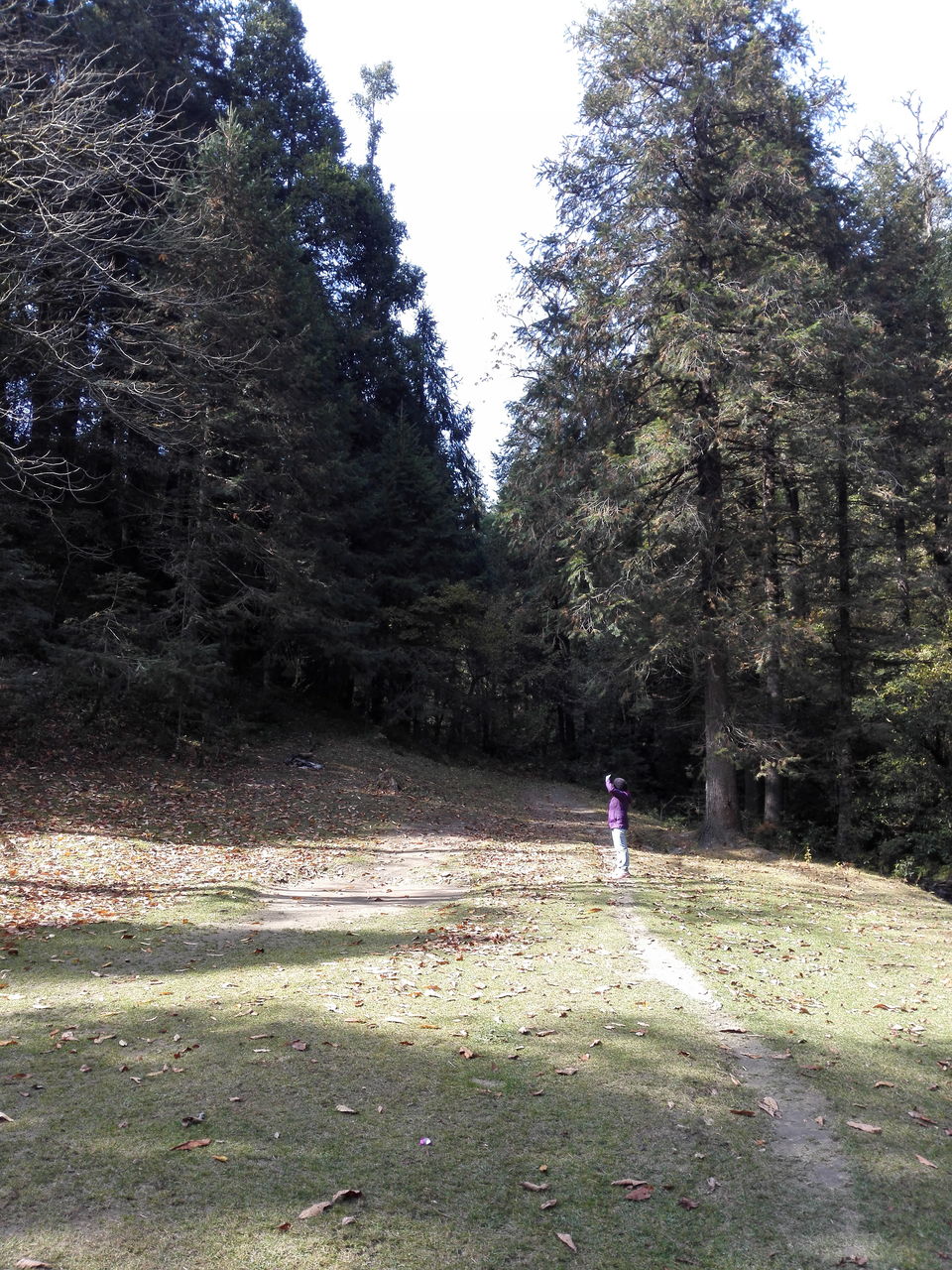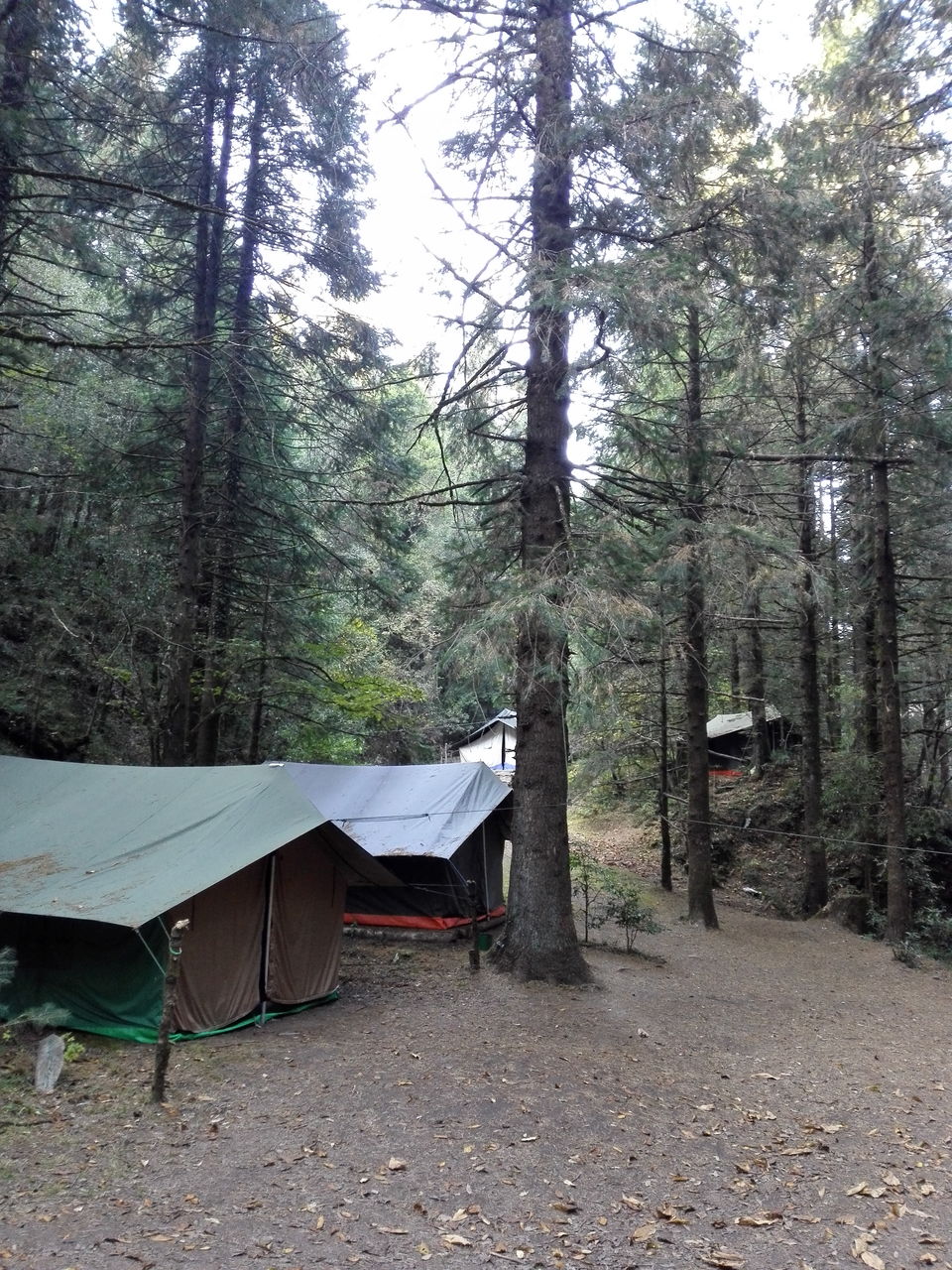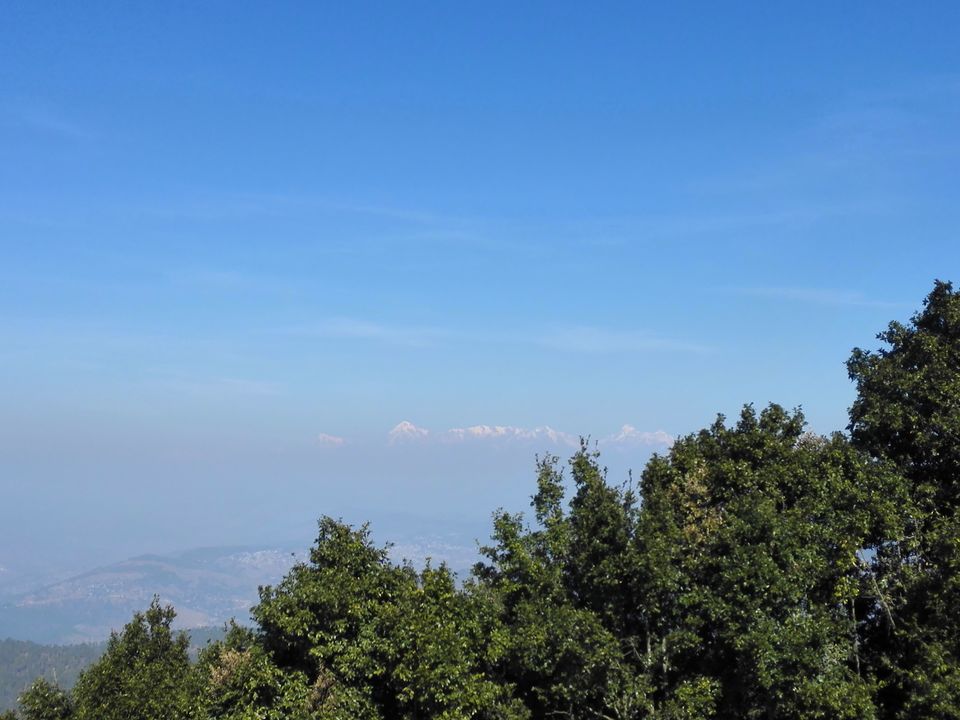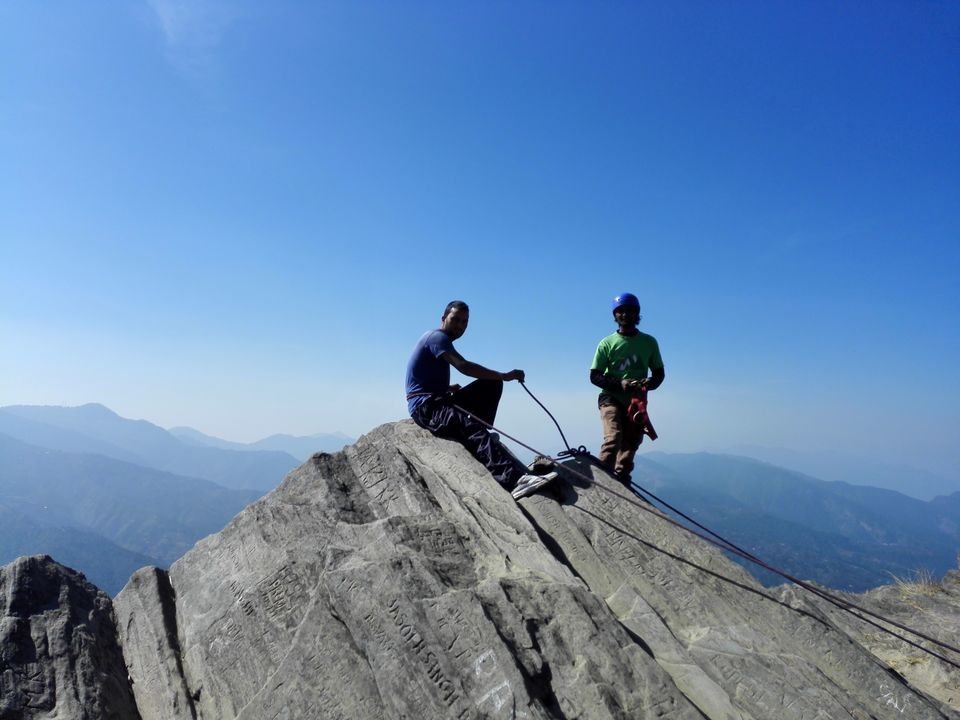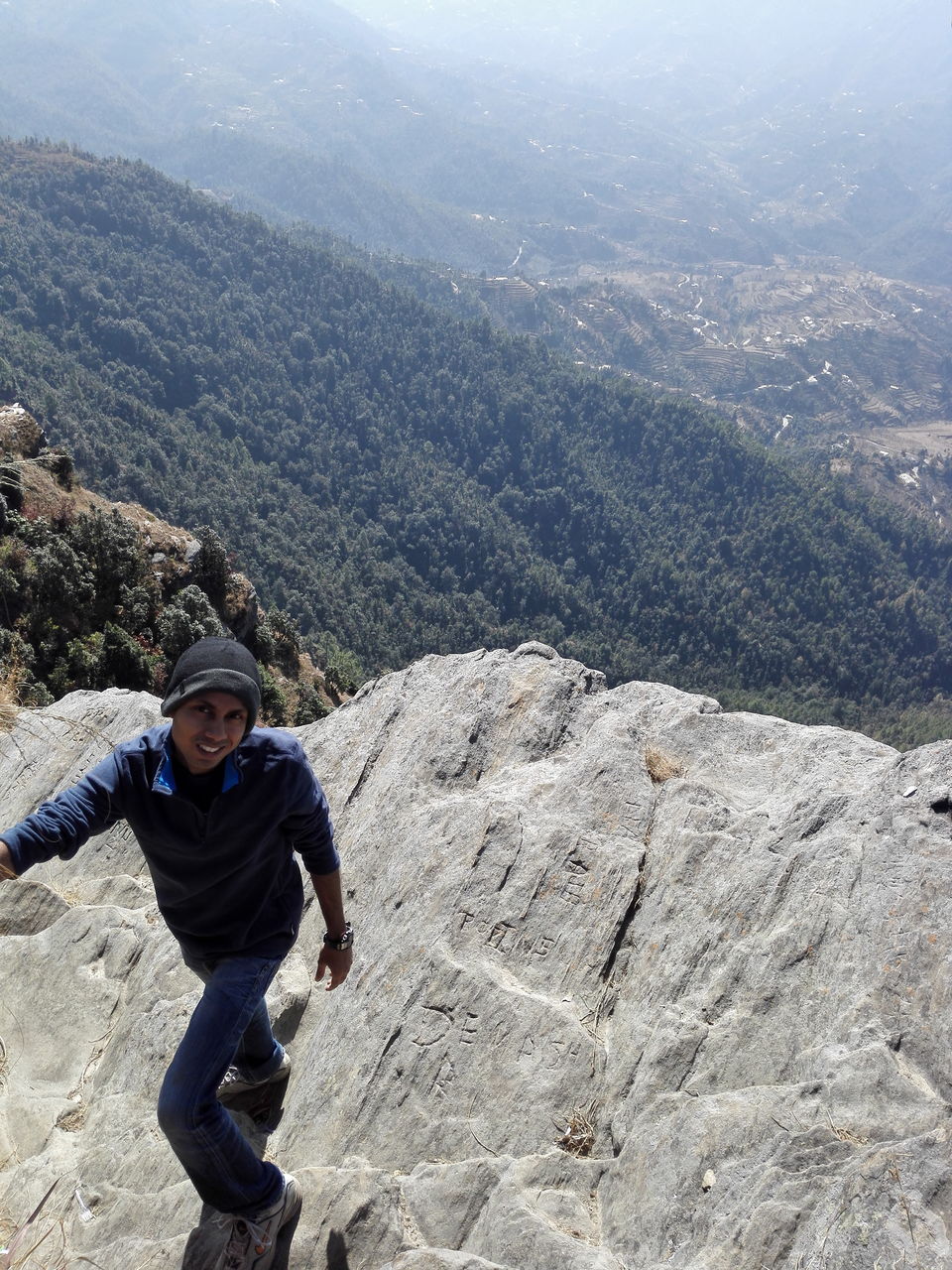 If you seek the thrill of camping in the Himalayan wild, but are too lazy or just can't be bothered to carry your camping gear and accessories, your closest experience to real hiking camp experience is situated about 20 kms from the town of Mukteshwar.
Amidst the thick woods where this camp is located, there is no electricity, no mobile reception, no real infrastructure except for (thankfully) some toilets (I firmly stand for Swachh Bharat). So practically you are cut off from the rest of the world unless you walk around a kilometre across the woods to get close to any civilization or mobile phone reception. The camp is run by a group of 6-7 people from the hills of Kumaon who know the forest and the hills like the back of their hands, so you can be assured of your safety from adverse weather and wild animal visits into the camp, and get incredibly good 'pahaadi' food. But that's about all the frill you can get.
This place, named Camp Vanvaas, is sheer beauty. Its name is apt as it brings you up close and personal to the forests of Kumaon. You can see the Milkyway on nights of clear skies, you hear no sounds from civilization, you may even experience occasional visit by a leopard (they like to keep away from humans, so that would be more of an accident rather than intended). The camp is situated on a somewhat clear patch amongst fairly thick woods and is not fenced or structured or landscaped. You are provided comfortable camp beds and as many blankets as you need (temperatures dropped to as low as 3 degrees in mid Nov when I visited, so you could need a few) as there is no heating either. You would want to be around the camp fire which they burn almost all day as that kept everyone from going into a state of limbo as it's easy to go stiff from the cold.
Me and my little group reached there on a late midweek evening after nightfall. After what was quite a trying walk for non-hikers like us, we reached the camp and were welcomed and served dinner by the bonfire. Some pleasantries were exchanged, and the camp manager introduced us to the group who runs the camp, and spoke a little about this and that. Not having much energy left in us, we retired to our tents early and it took me some time to get adjusted to the darkness and the cold in the tent.
The best part came in the morning, when I stepped out of my tent and saw the sunlight shimmering atop the trees, too slanted to reach the ground, and clouds of smoke gathered up in between the trees above the kitchen tent. It would remind one of a Disney tale. As we gathered around the bonfire to be able to warm up and flex ourselves, we had two rounds of tea, a fantastic breakfast and a very interesting discussion on the life and works of Jim Corbett. As a part of the camping activities, we headed off to Chauli Ki Jaali which is about 15 kms from the camp in our cars. This place has some spectacular views of the valleys and the Nanda Devi mountain range in the distance. We were given a demo of rock climbing and rappelling by the camp folks, and within 30 seconds of my Rock climbing attempt, I dislocated my knee and gave up any attempt and sat quietly trying to adjust to the pain while the rest of the group completed their activities. Our rest of the day, was considerately modified, as the camp managers understood I wouldn't be able to exercise my knee much. So instead of the biking activity, they arranged archery, and later in the night they took us out for a night trek (where I slowed down the group but everyone was very kind and understanding), and climbed atop a nearby hill where we could see the entire valley and the night skies. I could say that this was perhaps the best experience from the trip.
That night we had leopards in our camp! So blessed we were not to have the desire to have a trip to the toilets else we could have had the shock of our lives! I did hear footsteps of an animal nearby but it's the hill folks who can distinguish breathing and footsteps to say which animal and how many and how close.
For the better part of the second morning, we spent a lot of time just interacting with the folks from the camp just because we realised that would be the part we would miss the most. Their hospitality was heartfelt, their smiles touched their eyes and their request to have you back was genuine. However, our schedule did not allow us to extend our stay, so all of them walked up to the village with us to say their bye's.
Camp Vanvaas is about a 5 year initiative, and they have minimal presence on the internet so you may skip the trouble of Googling up for photos and reviews. We got to find out from a friend, who in turn found out from another, and the word-of-mouth model is what they have stuck to for this while. It doesn't make much sense, but when you visit the camp you would know why one would want it that way. Not every now and then does it occur to you that you visit a place for its pristine natural beauty, and end up falling in love with the people. The camp manager called us almost every 2 hrs to check on us and direct us on the day of our drive from Gurgaon, and also called us on the last day of our trip to check if we got back safe to Gurgaon. They are lovely people who teach you leave you happy and moved by their simplicity, and you know you want to come back again.
To get there, it took us about 10 hrs from Gurgaon, although we had taken a wrong route and faced a fairly bad patch of road. We were told you could make it from Delhi in 7-8 hours time. By train, you would have to reach Kathgodam, from where Dhanachuli is about 65 kms and take about 2 to 2.5hrs on road. You could either hire a private taxi, or get a shared taxi which is available without much difficulty. The peak tourist season is between March to June, and off peak season is Oct-Nov. If you request to visit any other time of the year, you may not be able to experience the camp, but instead you could have a Homestay experience in one of their residences, and suggested seasons are Monsoon (July-Sep) and winter (Dec-Jan).
For enquiries and bookings you can contact them on the numbers provided on their Facebook page http://on.fb.me/1MYNrLf, . And if they ask you how you knew about them, please do mention my name, as I would love it if they remembered me from time to time as I do!!