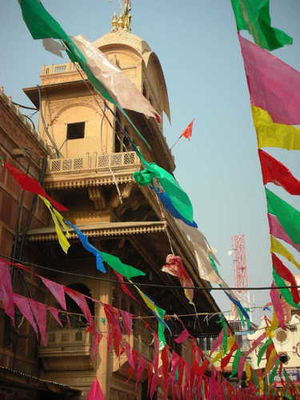 Places to stay near
Bankey Bihari Temple
Excellent studio with all amenities
Town-Centre flat at 899. C u soon.
Resort Hare Krishna Orchid
Reviews of
Bankey Bihari Temple
•
1
I secured a top view to capture the celebrations and after that packed everything to be a part of Holi celebration. There is an interesting story of Swami Haridas who put the foundation of this temple and his avatar as Radha's friend Lalita.
Attractions near
Bankey Bihari Temple