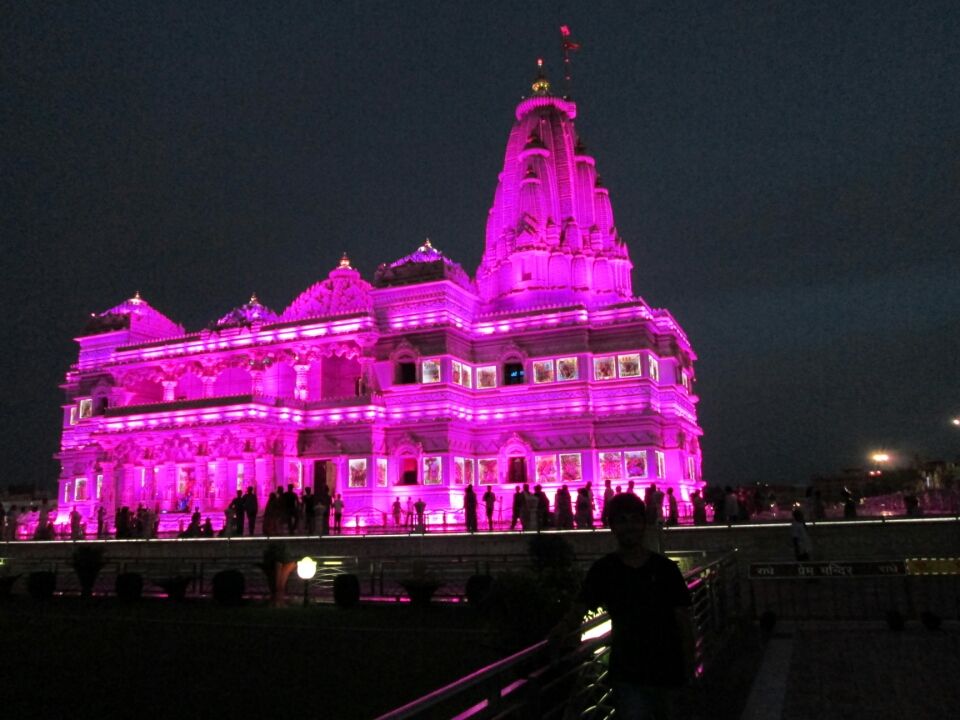 Lord Krishna is incarnation of Lord Vishnu and is considered one of the most superior personality in Hindu Religion. Born as the son of devaki in prison, many miracles can be seen in his life.
According to some mythological stories, when lord krishna was born in prison, all security guards slept and he was taken to Gokul by his father. He killed demon Kansa and established Dharma by teaching the world to walk on the right path. Some tales of world's biggest lovers Radha and Krishna are famous in the village and quite popular in
Vrindavan
. Later he explained the reality of life on spiritual path to his devotee friend Arjuna, in the battle of Kurukshetra i.e. Mahabharata. His tales of live, greatness and holiness cannot be explained in words.
To recreate few of these stories we visited the holy city of
Mathura
and visited the temple where he was born. Lord Krishna was born in Mathura and the place is quite popular as "Janma Bhumi" i.e. place of birth.
He was taken to Gokul and this was our next destination where we visited and is at a distance of 5-6 km from Mathura. Gokul is a small beautiful village located on the banks of one of the most sacred river - Yamuna.
After Gokul, we visited
Govardhan
and recreated a tale when Lord Krishna lifted the Govardhana mountain on his one finger to protect his villagers from heavy rains. Then we visited
Vrindavan,
and many tales of love of Radha and Krishna are famous at this place.
There is a mystic forest of Nidhivana where you must visit if you're going to Vrindavan. According to localities, Lord Krishna still comes to Nidhivana every night with Radha. It is said if someone visits this forest at night they get blind or die at the forest itself. People there also told us that everyone closes their doors and windows at night because of these tales.
Other destinations in the city to be visited are
Barsana
i.e. the hometown of Radha and
Brij Bhumi.