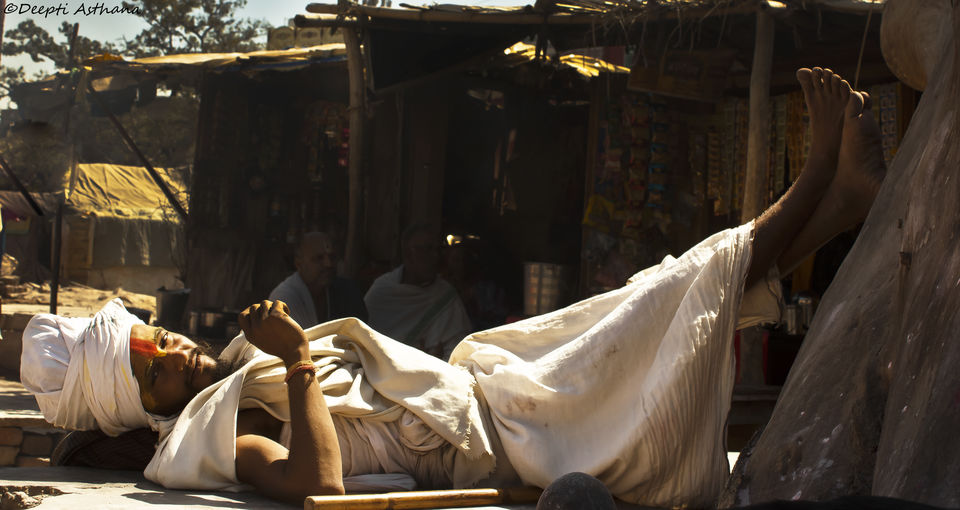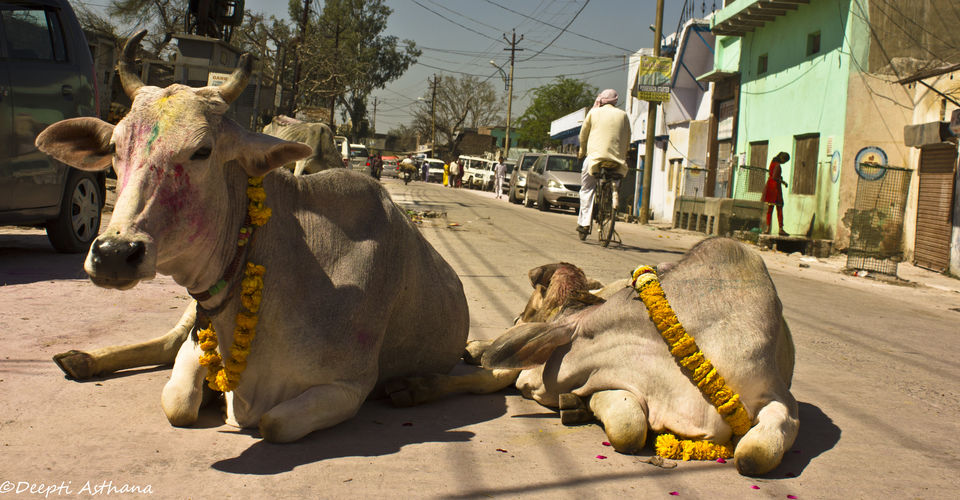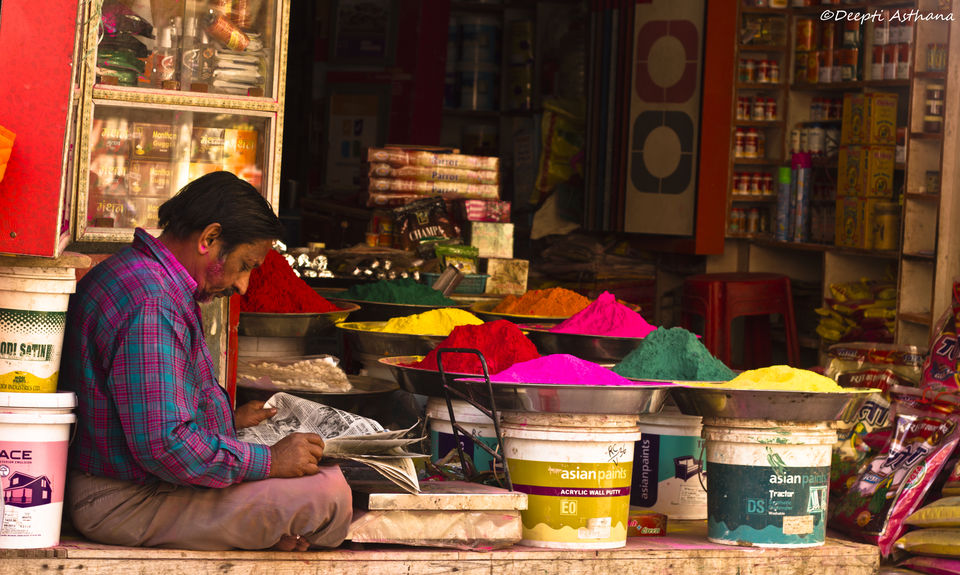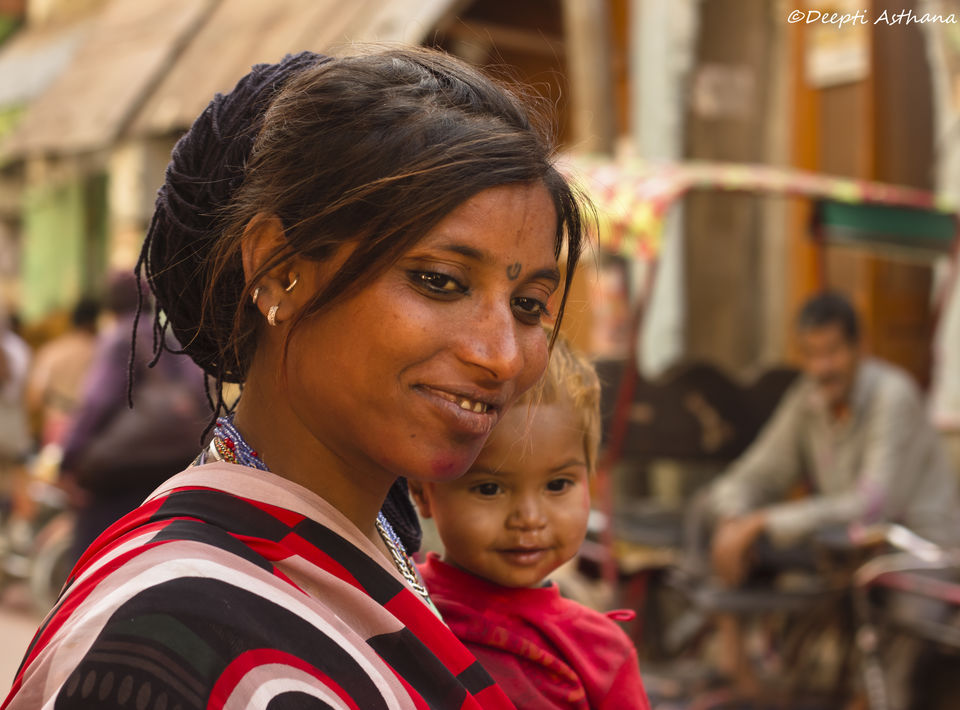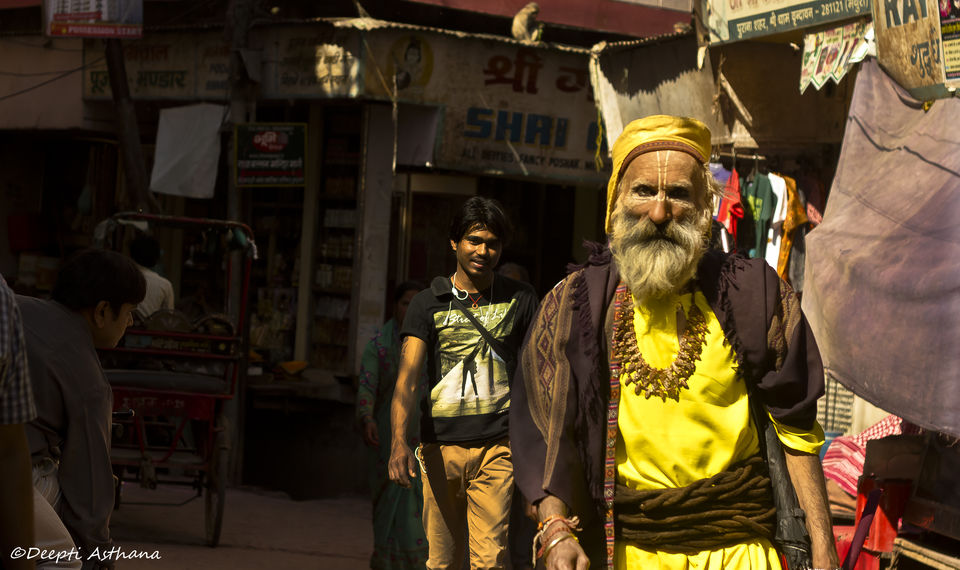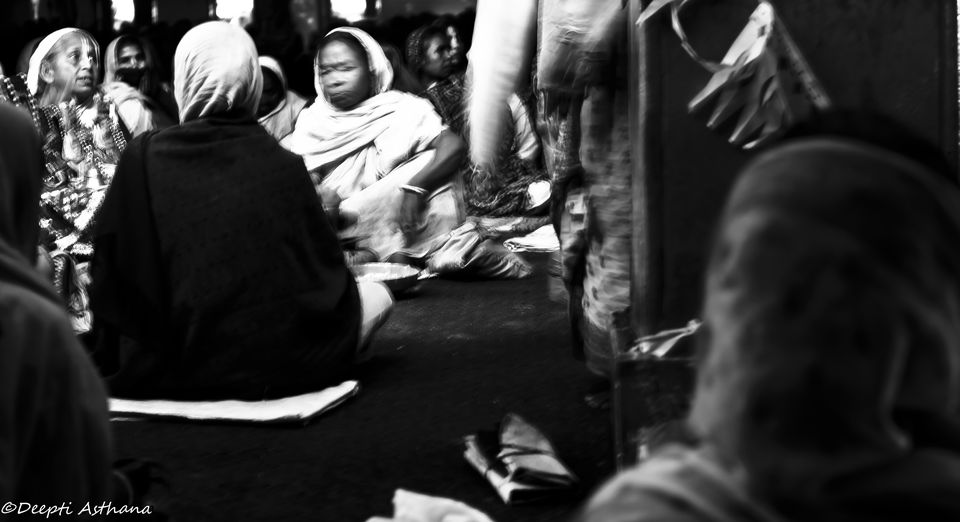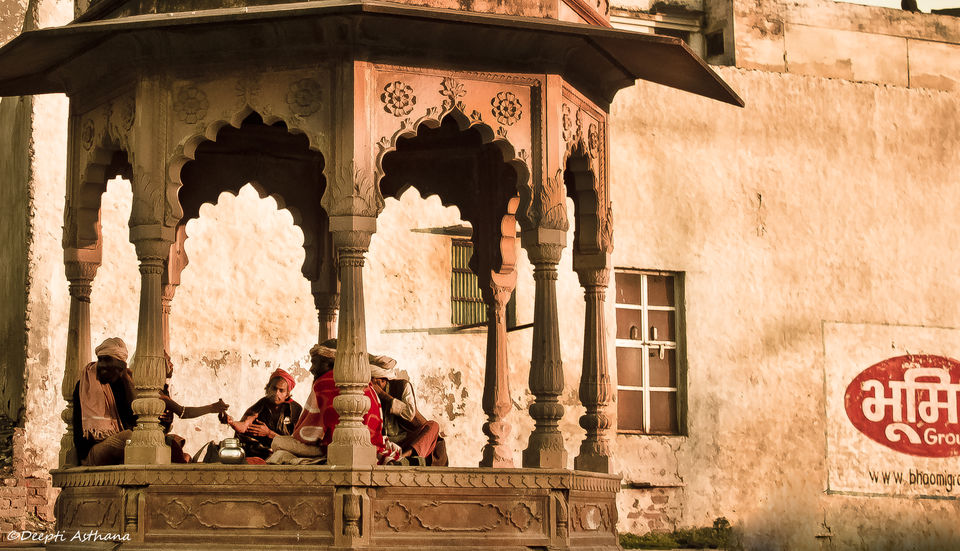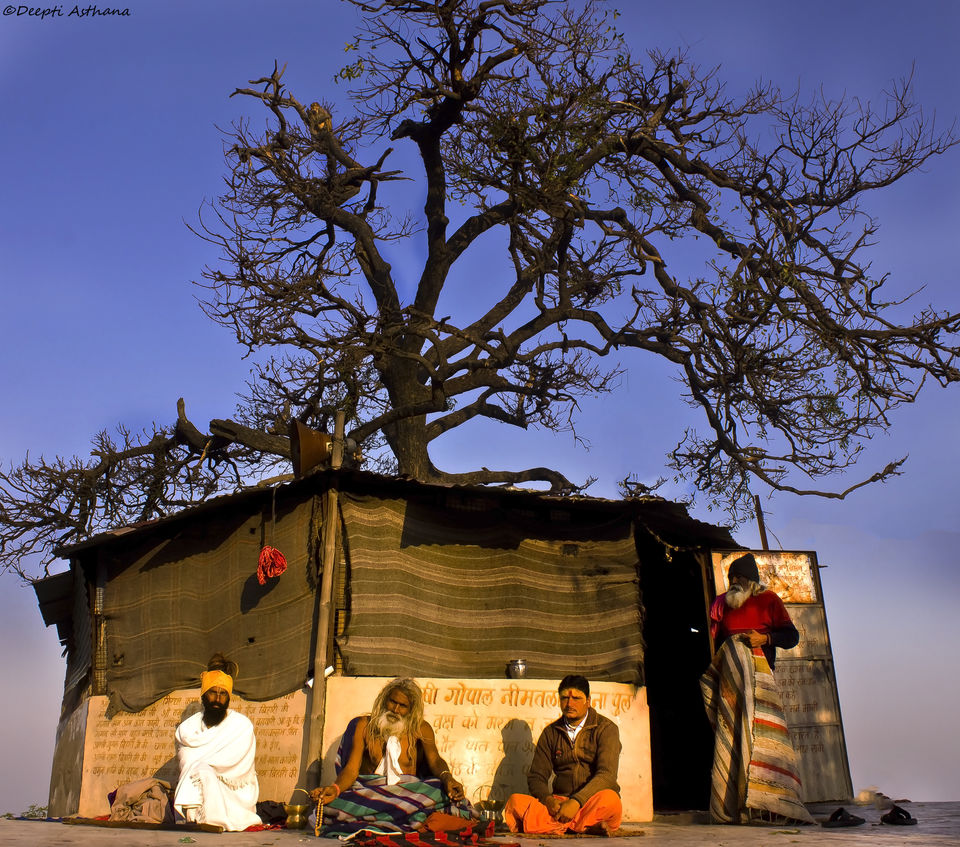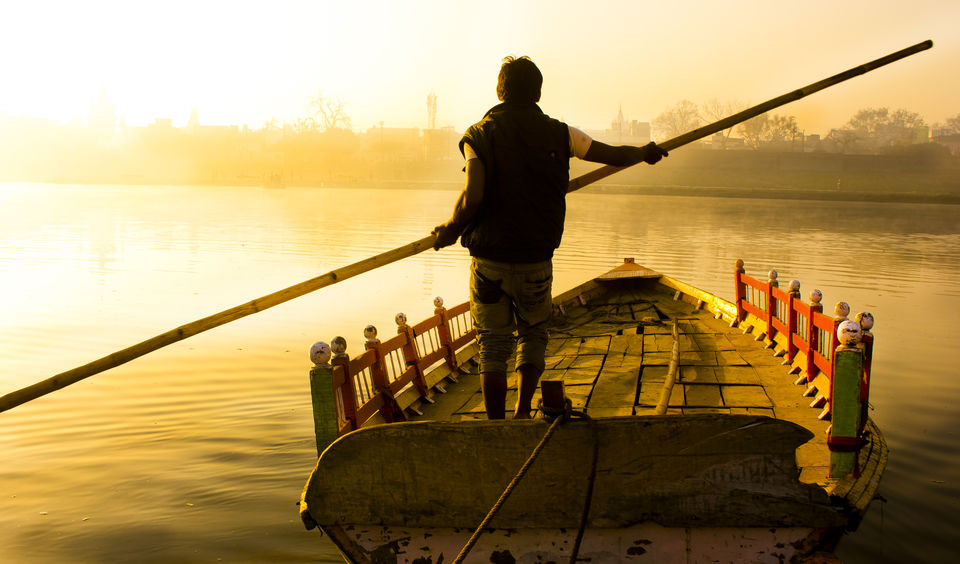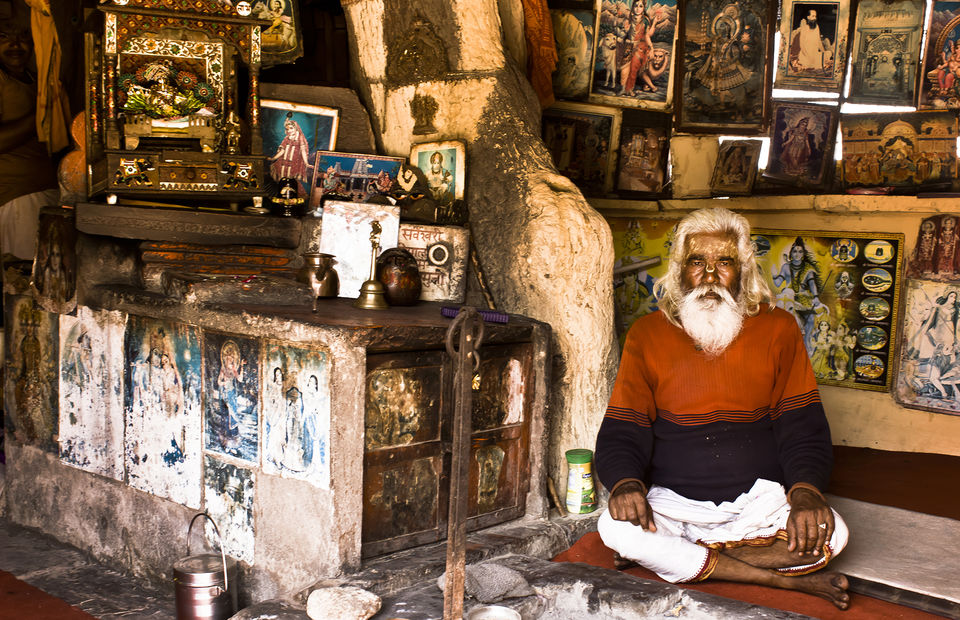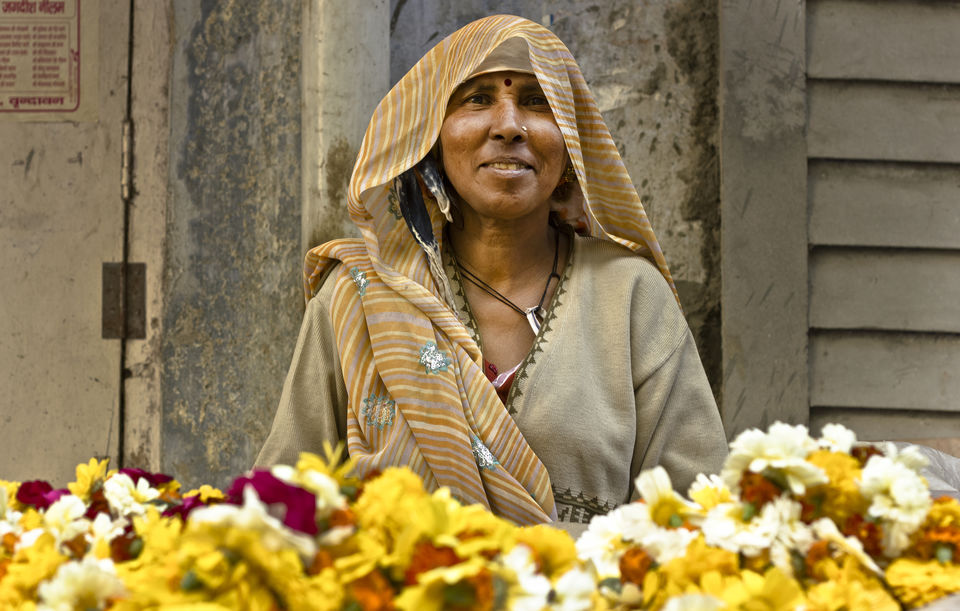 It was an unique experience to be in a small town where people wake up with the name of 'Radha-Krishna', where Rickshaw driver won't honk if you are in the middle of his way but would instead say 'Radhe-Radhe'. In fact, all the greeting from Good-Morning to Good Night have been replaced by 'Radhe-Radhe'. It was difficult for me to practice it in a two day trip but I had to adapt to it as I was on the streets to capture the ambience of Holi in Vrindavan. Instead of asking 'If I can photograph you', I would say "Radhe-Radhe" with a broad smile and yeah, It worked.
I was on this trip on my own, to experience the famous Holi of Vrindavan; I was extremely cautious as I had been warned multiple times about how it how the city was going to be during Holi. I visited all the temples where Holi Celebrations take place and indeed, I came back with a very calm mind and a much happier soul. Holi at Barsana and Nandgaon finished almost a week back as these are the places where the festival of Holi kicks off. I was sad that I have missed the famous 'Lath-maar Holi' but I was very satisfied with the places I visited and the people I met in a very short span of time.
Next day I had a train at 9:00 and the only thing I could think of is to have a boat ride in Yamuna which was a perfect end tothis spiritual trip. I read Hindi poems in my childhood describing the beauty of Yamuna and now I understand how poets managed to write numerous poems about it .
Please find some more important information below-
1. The simplest way to reach Vrindavan is to take a morning express train from Delhi and reach Mathura, the journey takes around 1:30 hour.
2. You may reach Vrindavan from Mathura by a shared auto or a private one for 120 rupees
3. There is not much info on internet about the guides as I struggled to find one, but thankfully I met this wonderful guy who helped me thoroughly to visit temples and other photogenic places around.
Name- Shyam, Phone number- 09897171040
4. Don't forget to buy Brijwasi ke pede, the famous sweet shop of Vrindavan.
5. Most of the temples are closed from 12:00 pm to 4:00 pm, so plan the trip accordingly.
You may find more of my travel stories and pictures on my blog datravelography.com