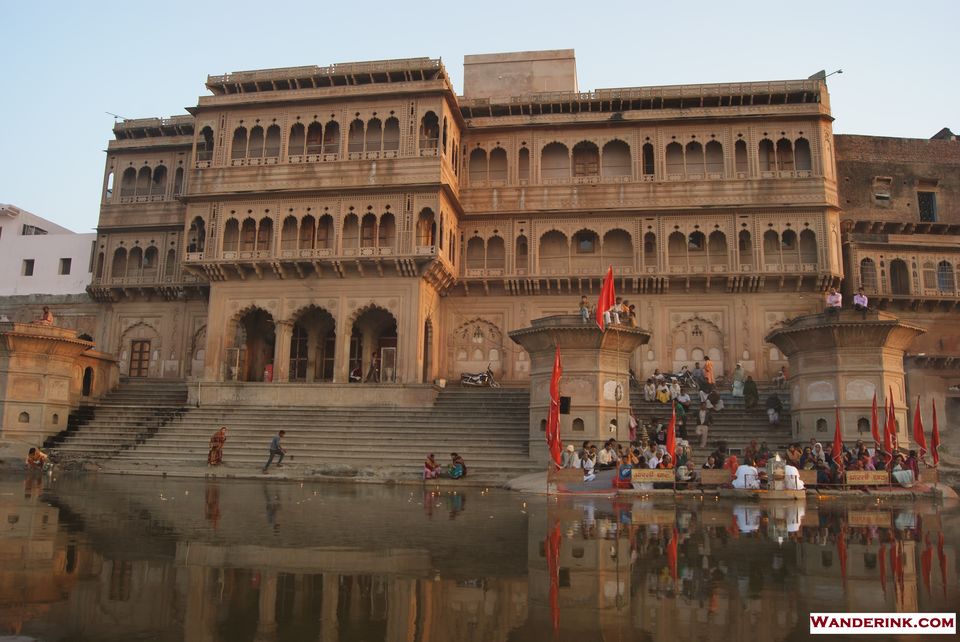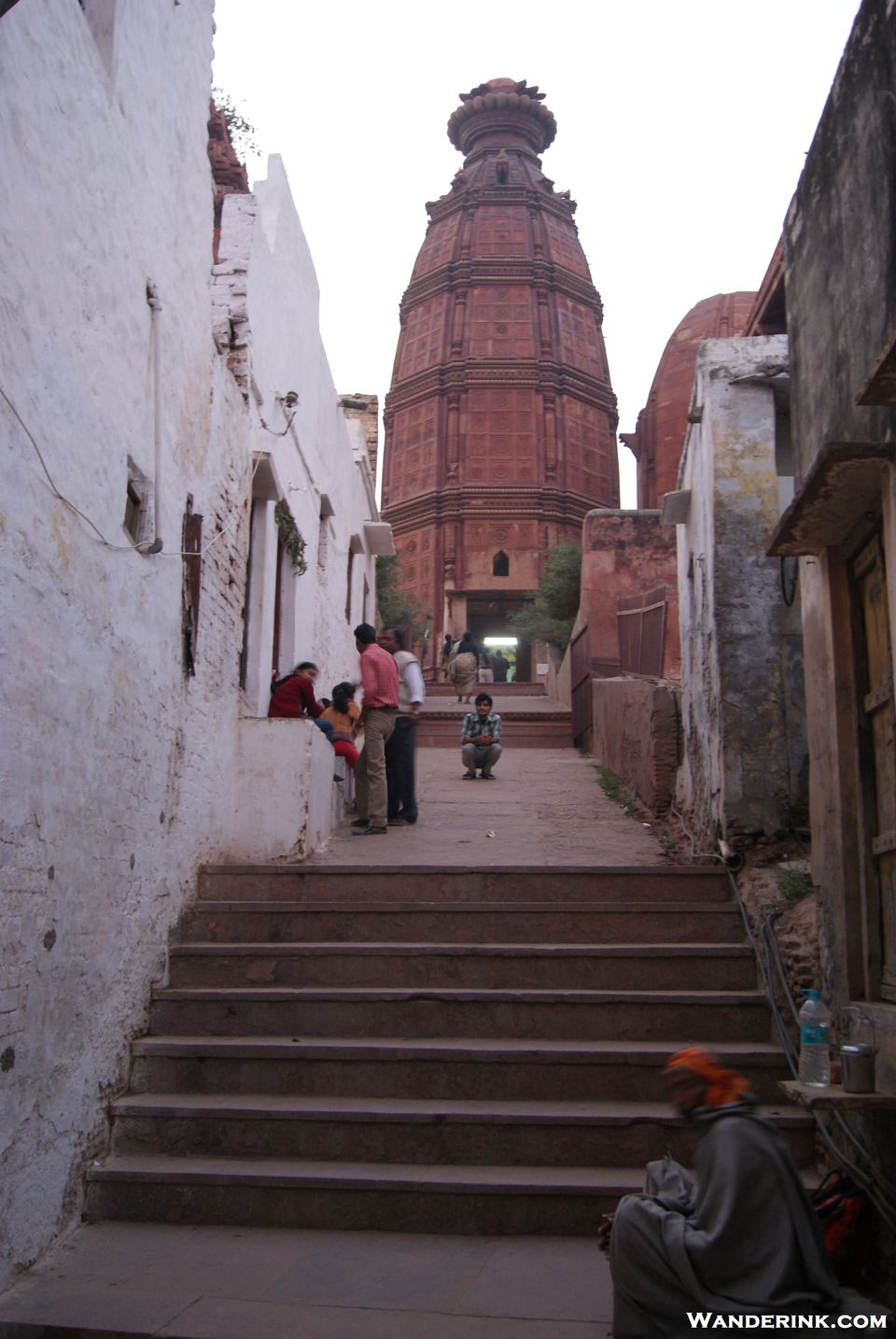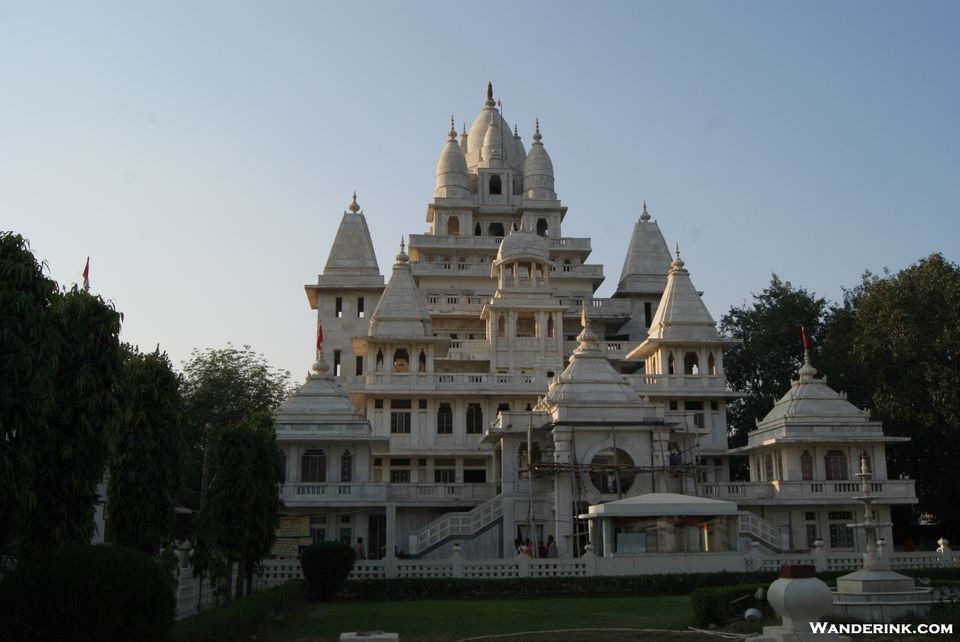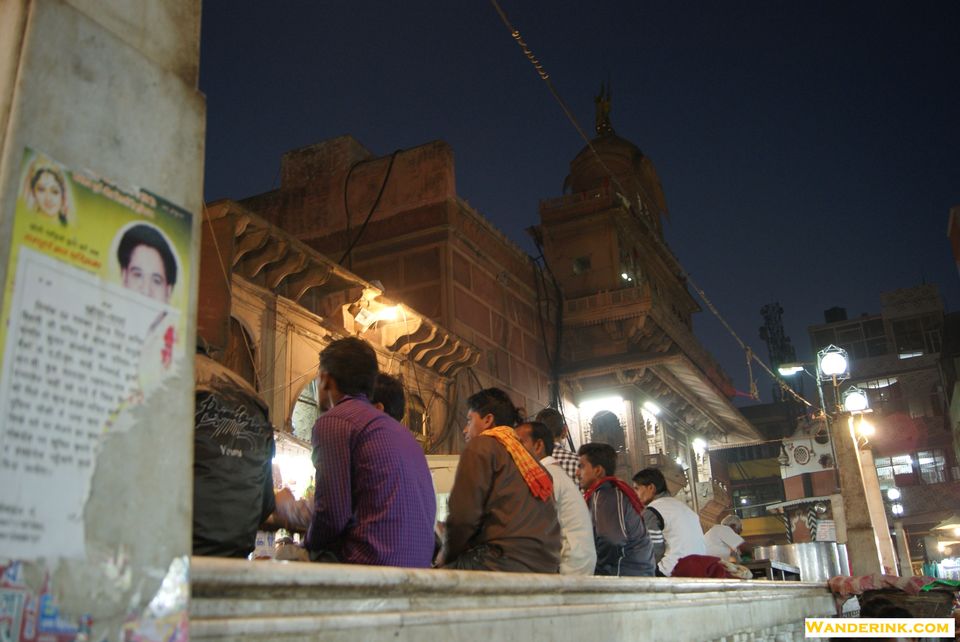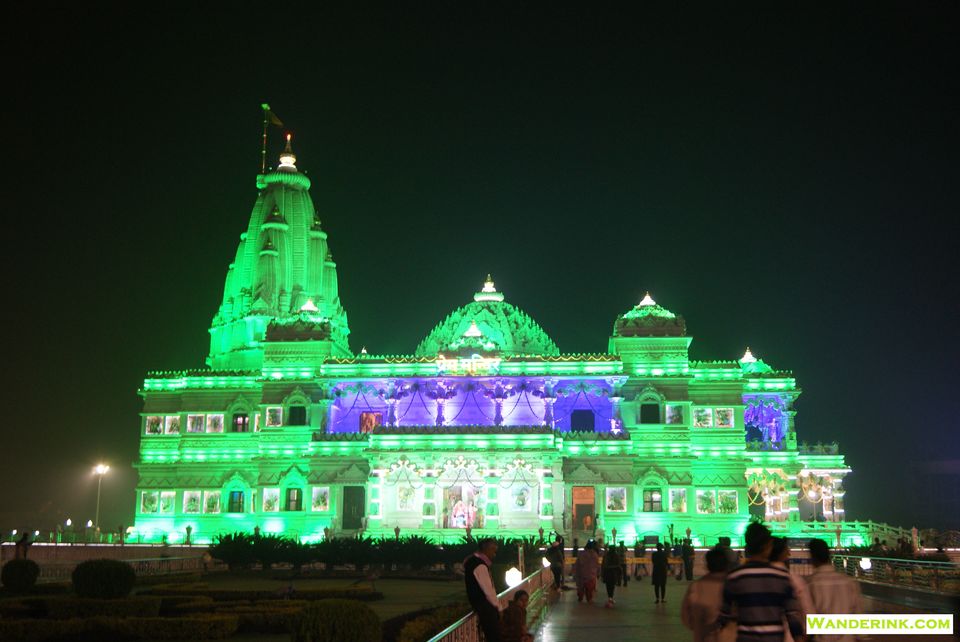 An evening in Vrindavan
Save the flirtatious cavorting the rest of it is still intact in Vrindavan. The guys are all Krishnas, women are Radhas and the cows a happy lot. What drives the thousands flocking to this part of brajbhoomi or land where Lord Krishna was born and spent his youth, attired in dhotis and half saris and accessorised with bead bags and peacock feathers is the assurance by Swami Prabhupada, Iskcon founder, that there is more happiness in seeking than in finding Krishna. On my last day in Vrindavan I had a chance meeting with a local activist who told me that the happiness was a floating thing, reserved for those who were passing by. Dig a little deep for the dismal picture was the gist of what he said – which though didn't come under the purview of my brief was tempting to go after. But it had to be later.
Nevertheless positivity permeates and you don't have to be a Krishna-seeker to recognise it. The unending bhajans and prayers, chants and hymns rising up from the 200-something square kilometres of holy tract lends a distinct divinity to the air here; the cooler months from October to March is the best time of the year to take it in. I have been in Vrindavan during peak summer months; the only thing that kept the heat and dust from getting to my head was a friend's quest for Krishna and the best lassi anywhere.
Just 150km from Delhi along NH2, Vrindavan is a brisk 3hr drive including the one hour dodging trucks and comet craters that have come up with the Metro and factory-bound traffic on outskirts Faridabad. Mathura – 10km from Vrindavan – was where Lord Krishna was born and is hence more important for a devout than Vrindavan where he grew up funning with the gopis – cow herding girls – running into thousands and the loyal Radha. But for most, Mathura and Vrindavan are almost one and the same and passers-by give the unkempt and tout-ridden birthplace a miss for the atmospheric Vrindavan. Then you don't really have to eschew Mathura totally from your itinerary but can actually stop by the Shri Krishna Janmabhoomi Temple Complex on your way out. In fact this travelogue is woven around a travel plan I designed for a friend who was so focussed on getting into Agra, spend a few days there and return. Not much of a detour and hardly half a day, Vrindavan is yours.
The temples
Vrindavan is indeed the 'temple town' with some 5,000 temples big and small – from the flashy, in-your-face Prem Mandir to makeshift ones not much more than a strewn bunch of idols arranged around the bole of a banyan or peepal tree. Of course you can't do them all but the following are recommended for their history, architecture and quirk.
Pagal Baba: This is one of the first temples you come across as you enter Vrindavan. The temple resembling the castle on Walt Disney Productions has a puppet show on the ground floor enacting scenes from the epics Ramayana and Mahabharata. The premises house a hospital and a centre to provide for destitute widows.
Madan Mohan: Built in 1580, Madan Mohan is the oldest temple in Vrindavan. This is near the Kali Ghat on a mesa – try and catch the sight of Vrindavan lighting up as dusk falls from here. No elaborate pujas are held as the deity was shifted to Rajasthan for safekeeping during the reign of Aurangzeb. The priest wasn't very helpful when it came to histories, though.
Banke Bihari: Many of the locals I met in Vrindavan were staunch devotees of Banke Bihari, tucked into a corner next to a post office, a short walk from Madan Mohan. Lord Krishna is worshipped as Bal Krishna – baby Krishna – and no bells are rung for fear of waking him. A large number of locals throng here to catch up. Numerous shops selling milk-based sweetmeats surround the narrow lanes leading up to the temple. There are also shops selling religious artefacts and other curio articles. Music shops stream locally shot films on Lord Krishna. In one he is a portly guy with a ready smile, in another he is muscle-clad and fluting without twitching a muscle. Pilgrim watching and Krishna comparing are recommended if you have the time. You could give the sweetmeats a go as well – safely from the bigger shops with fast moving footfalls.
Prem Mandir: This is Las Vegas injected with a serious dose of religiosity. I came across many pilgrims who were dismissive about the temple citing an over-the-top flashiness – the whole structure changes colours to all unimaginable hues in a simmering fluorescence. Spend some time in the compound and it will grow on you; soon you will have to like it for it tries too hard. Give me the chameleonic quirk than the tacky tableaux – depicting scenes from Krishna's life – any day.
Iskcon: Questions – specifically existential ones – that never niggled me before poked me while attending the famed sandya aarti or evening puja here. The prompts were prostrate, unmoving pilgrims, some whirling about in gay abandon, wheelchair-bound octogenarians singing aloud off key and overjoyed, Om-teed guys thumping back the beads with a trance-like fury and Yulie. A hairdresser from Russia, Yulie had been at the Iskcon for a month seeking answers to questions like the meaning of life, is eternal salvation for real, and a few more which I didn't even understand. She was planning to do seva or voluntary service for another month after which she would return to her job – which would be waiting, and her boyfriend – about whom she wasn't so sure. But it didn't matter, she said. "I will give all my love to Krishna."
The goshala or cow shelter
Cows were beloved to Lord Krishna; helping to take care of them made you a gopi which made beloved to the Lord himself. Despite this belief thousands of cows are abandoned or sold to slaughter when they become old and unproductive. A goshala is where these hapless creatures are taken care of and allowed to lead a dignified life till they die a natural death. No visit to Vrindavan would be complete without a visit to a goshala; I went to the one run by Damodar ji, a sadhu with Rastafarian locks who runs one of the largest goshalas in Vrindavan near the Jaipur temple. "At my goshala not one of them will die out of hunger or for want of medical care." Damodar ji says. Earlier at the goshala, I had seen a cow collapse on the verge of death. "She was brought here sick only today morning," he explained. "The doctor is on the way from the Banke Bihari temple."
Boating along the Keshi Ghat
Keshi was the horse-like demon sent by Kamsa to kill Krishna; the ghat is where the Lord is believed to have bathed after killing Keshi. Sure enough, the good Lord would be having second thoughts if he were around today. It is touted as an extremely beautiful ghat – which it still is with the massive stone-inlaid palaces lining the banks and the Madan Mohan temple forming a picturesque silhouette against the setting sun. The ghat is also regarded as an important bathing place for devotees – which I am not too sure for the water is turbid, sewages dumping contents into it and floral and other residuals from the regular pujas bobbing about in quaggy somnolence. A group of labourers stood near the banks and washed vegetables and fruits in the water. I was told that these were meant for the numerous ashrams and guesthouses in Vrindavan.
"Washing in the Yamuna makes even the vegetables holy." My boatman offered. I peered close at him, no he wasn't joking.
Welcome to Vrindavan.