Well… this is time of the year that many of us are starting to plan their summer holidays, right?! To help you with that decision, I dared to address this post to all of you suggesting 3 destinations that for sure will make you reeeeeaaaallllyyy happy if you decide to opt it!
I choose 3 destinations in Europe, where I have already spent very good time and also, very important, affordable! If you are planning to go abroad, these are for sure great options to have in consideration…I will give you a beach option, a road trip option and a city option. In any case, and because I truly loved these 3 countries, I will dedicate individual posts with a lot of visual content to show you how cool they are!
Please bear in mind that when I mean affordable obviously depends on how "dedicated" spender are you, how much comfort are you willing to give up and most important of all, how much time are you ready to dedicate on properly planning your trip… this factors make all the difference when it comes to budgeting your trip… it´s hard work but it´s possible to spend a great week or 2 in this places within a very reasonable budget!
Anyway…enough of chat let´s get to the meaty part of this post… And the winners are:
1- GREECE AND ITS´ AMAZING ISLANDS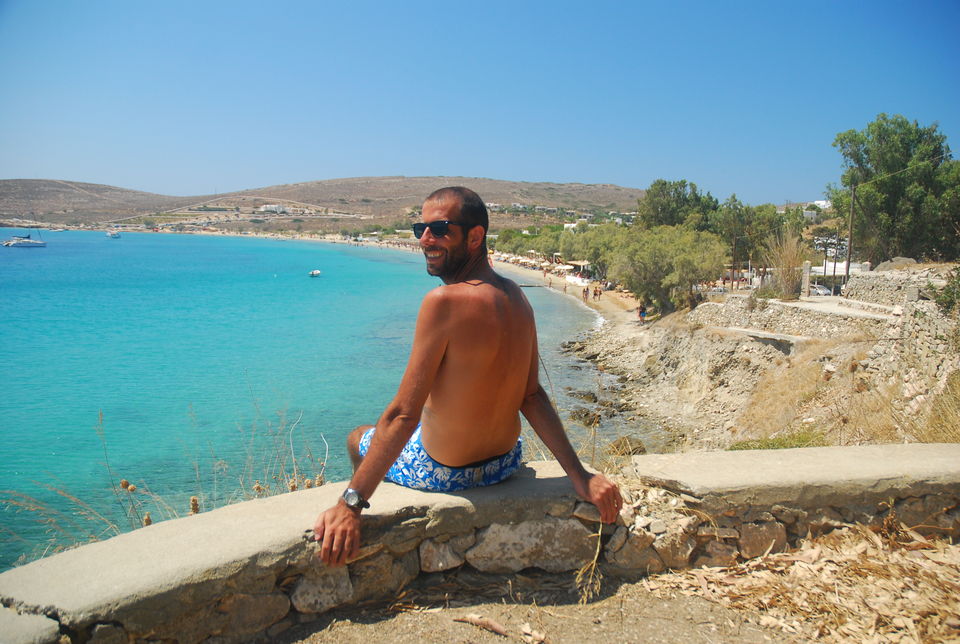 Amazing beach in the island of Paros – Greece
Greece was a pleasant surprise for me! Obviously you create a mental image of how Athens, Santorini, Paros, Naxos, Mikonos, etc, etc, can be, but it´s much better than I ever imagined.
I had the opportunity to visit Athens and a couple of islands (I will get into detail in a future post) but in general my perspective on Greece is very positive.
First it has very good wine, which for me is already a very important point of attraction. Secondly the food is delicious and they do have their specialties that will make eat and cry for more! Fresh fish, Moussaka, Tsatsiki are among a big list of delicatessens that bring a special trust to this great country.
It´s 6000 islands (yes 6000!) present you a huge variety of option to enjoy proper quality time at the beach. Real paradise locations expect you and the only difficulty you will have is to decide where to go. So if you fancy relaxed time at the beach and plan for this year a energy boost from your holidays, than Greece is a great bet for you.
2- ROAD TRIP IN CROATIA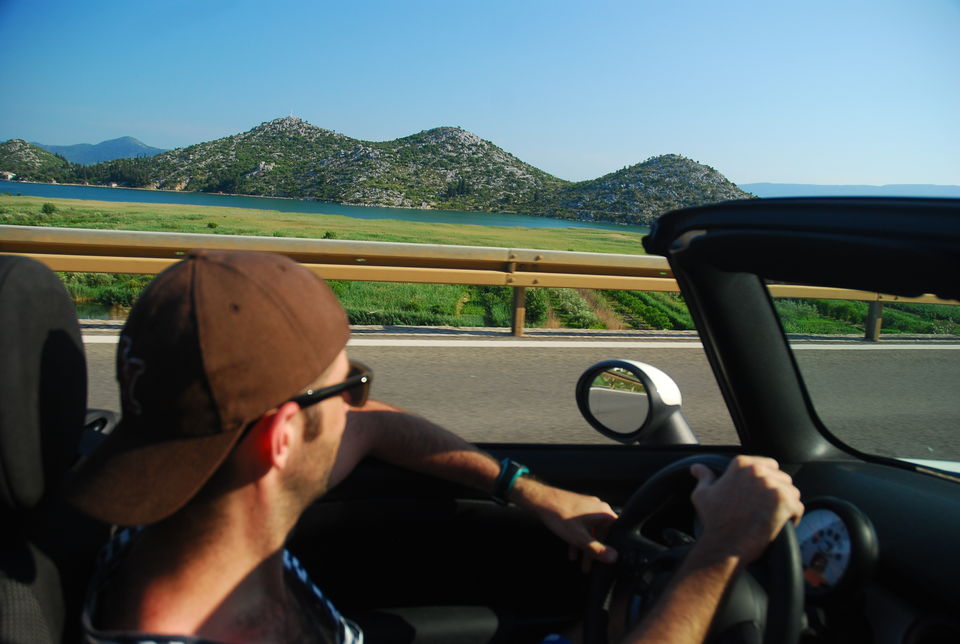 National Road from Dubrovnik to Split – Croatia
Another interesting surprise for me was Croatia. When I decided to go there it was literally for curiosity to find a country that I didn´t have a clue of how it would be. I can tell you… what a happy discovery!
As I didn´t know a lot of things about any city in Croatia I decided to do a road trip so I could enjoy and get in touch with as much places as I could in this unknown country. I have never had a brighter idea, really!
I read somewhere on the web that one of the top 10 road trips in the world is to go from Dubrovnik to Split through the national road that expands through the Croatian coast. No doubt it is! What a journey! The landscapes were breathtaking, the road is smooth, the weather was perfect, so what do you need more? The fact you are on the road gives you total freedom allowing you to stop when and wherever you want and this is the necessary click to inspire you to adventure yourself and explore small villages and beaches throughout the country. If you like to go with the flow and adventure is your "middle name" I am positively sure you are not going to regret to choose Croatia as your holiday destination this year.
3- EAST EUROPEAN MAGIC IN POLAND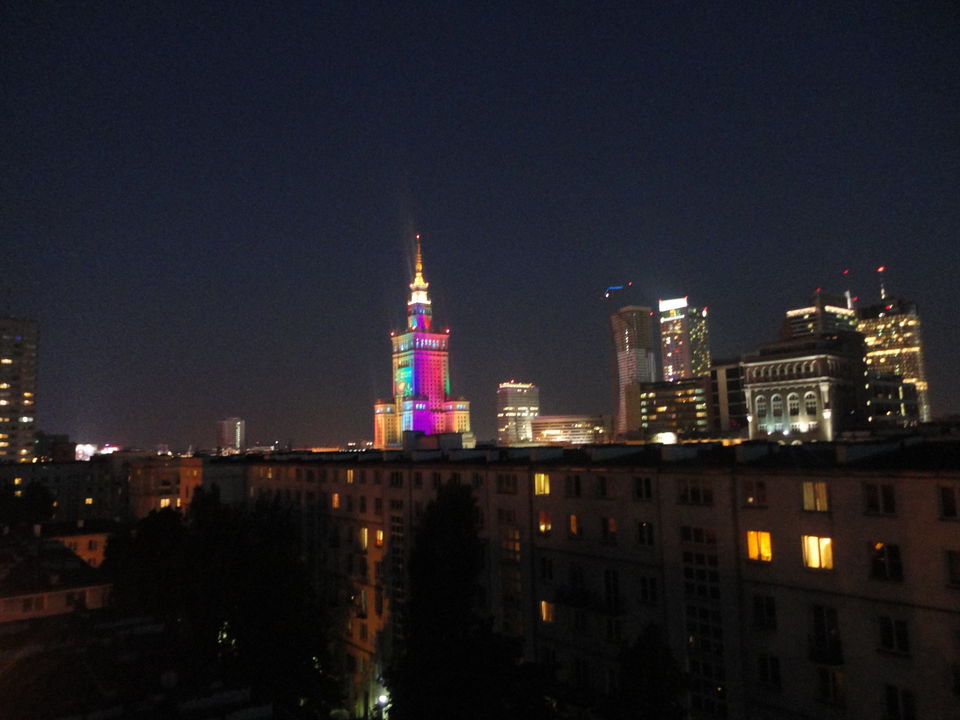 Palace Kultura by night- Warsaw, Poland
As some of you already know, I have a special passion about Poland. I lived in Poland for a while and got very attached to its´culture, people, traditions, in general the country as a whole let´s say!
I will definitely share a lot more about Poland in the future but for the first taste I will recommend my favorite 3 cities that you can visit in one week :
Warsaw: the city that was significantly destroyed during the World War II has now a modern aspect without disregarding its´true essence. The city has pretty much everything to offer that an European capital city has. Cultural events, restaurants and of course night life (just be cautious with their vodka cause in there you "play" with professionals! ).
Krakow: a pearl in the East of Europe! Beautiful architecture clearly expressing the city roots and long history. A lot of unique monuments that you can only find in the heart of East Europe… Wawel Castle, Rynek (main square), not far away the Salt Mines of Wieliczka and of course at a short distance you can find Auschwitz (a place that I believe should be visited by everyone in the world for obvious reasons, despite the strong emotional impact that has on people).
Wroclaw: in my humble opinion, the most romantic city of this 3. Wroclaw is in the western part of Poland and its´structure present a big impact of the German influence in the past. The old town is perfect for picturesque walks at night and culturally the offer is wide. The nightlife is crazy, as in most places I have been in Poland, and parties are all over the place! Pols do know how to party! ????
If you fancy a bit of culture, history, architecture, and much more, this country has all to offer so you should consider Poland as your next destination.
QUICK TIPS TO MAKE IT CHEAPER:
Book it in advance: the soonest you decide where to go the soonest you can start booking flights, accommodation and transportation between places if you decide to visit more than one destination;
Search for cheap flights from low cost companies: this might take some time to find the best rates but with a bit of effort everything is possible;
Use indirect flights: usually direct flights are more expensive and if you search properly you will find cheap connections with reasonable periods of waiting between flights;
Use the internet…it´s there for you! When booking your accommodation search for cheap deals, there are plenty of them. Also consider Airbnb and Couch Surfing, you will be amazed with what you can find…sometimes even for free!;
Finally, when commuting, use buses, trains, ferries and other means you can find to move around without spending ridiculous amounts of money.
I hope this post inspired you to make a decision on your next destination, just remember… Take action, do it now! If you delay your decision you will eventually end up doing the same thing you do every year or at least not doing what you really wanted.
Decide now and start making your plan! First you will have proper time to plan, second you will save some money until your departure, third you will save money by booking things in advance, and finally the most important of all, you will have a big motivation to wake up everyday because there is something to look forward!
In the meantime, take care and… see you Around the World! ????
https://floresaroundtheworld.wordpress.com/