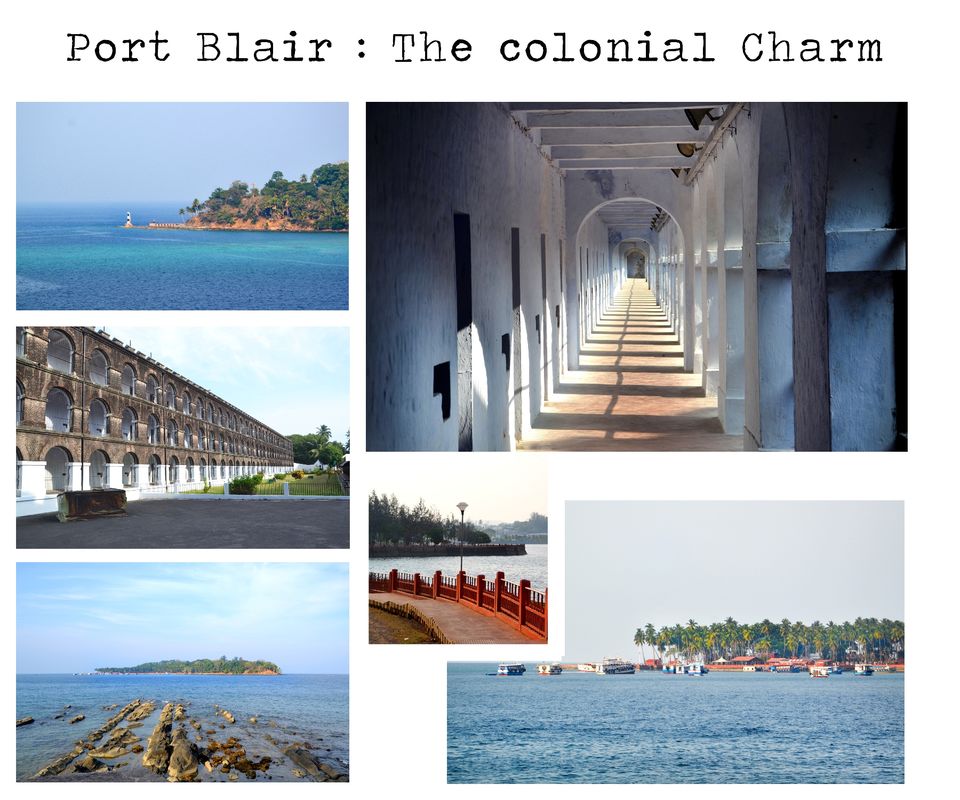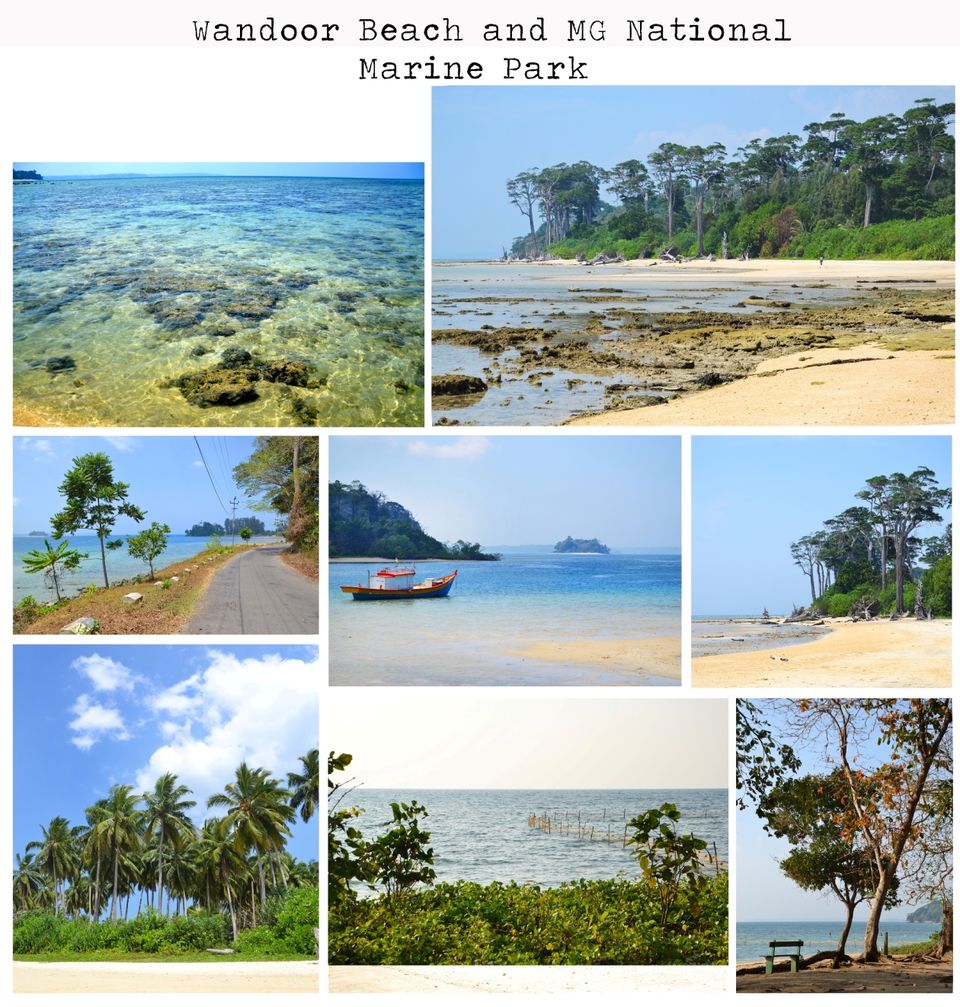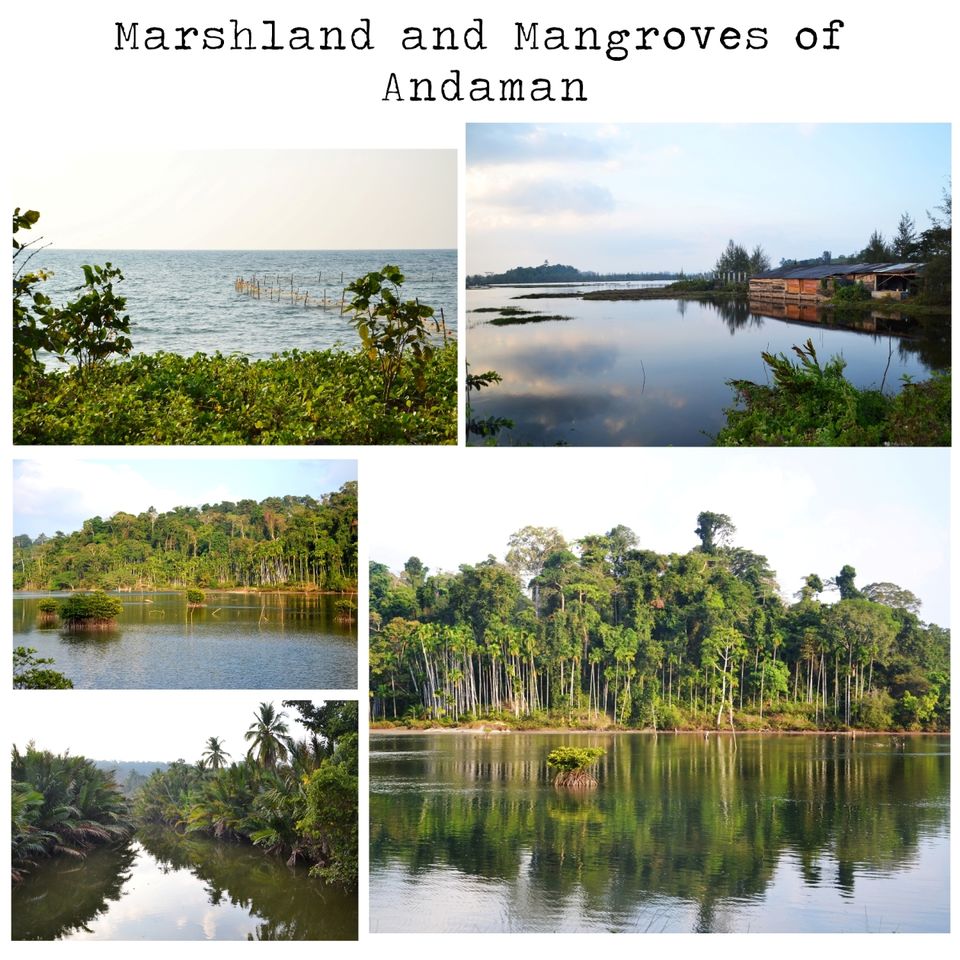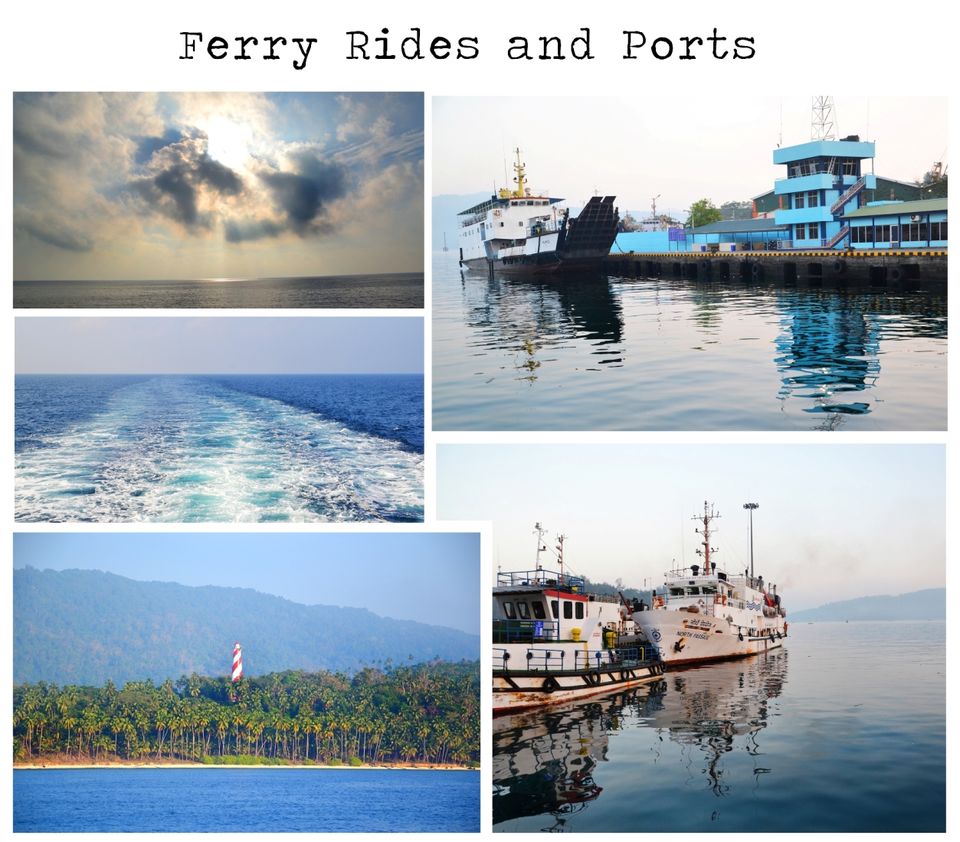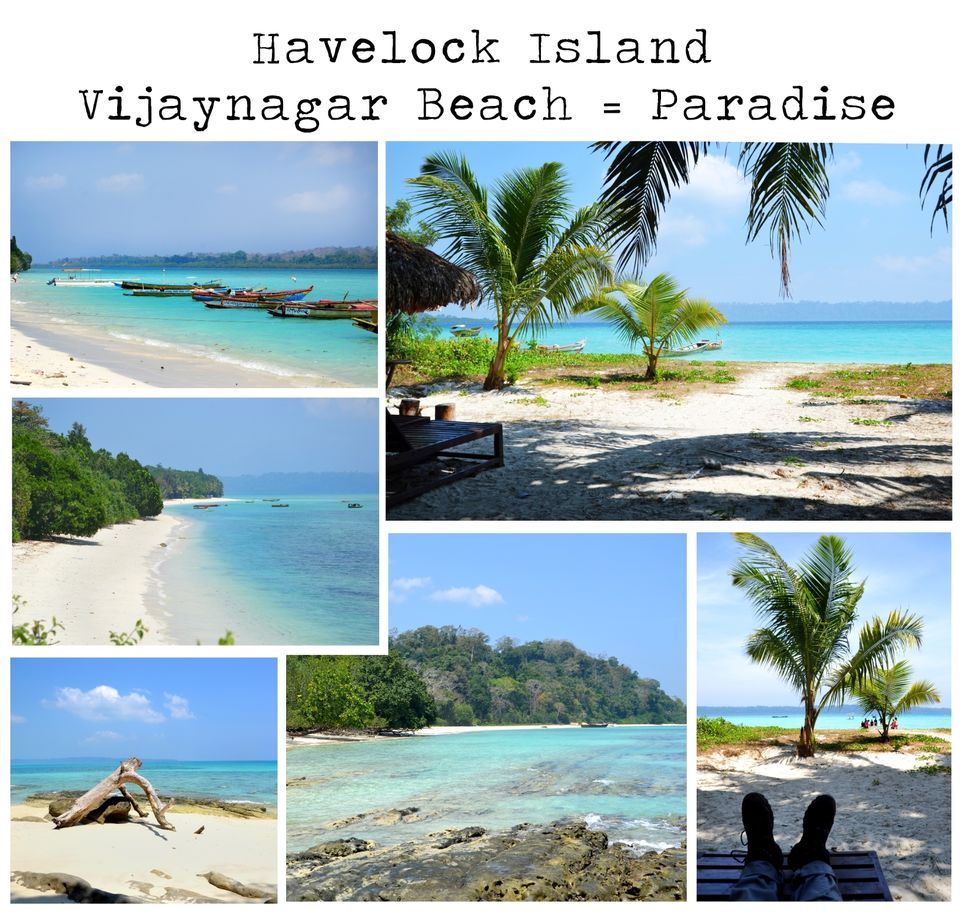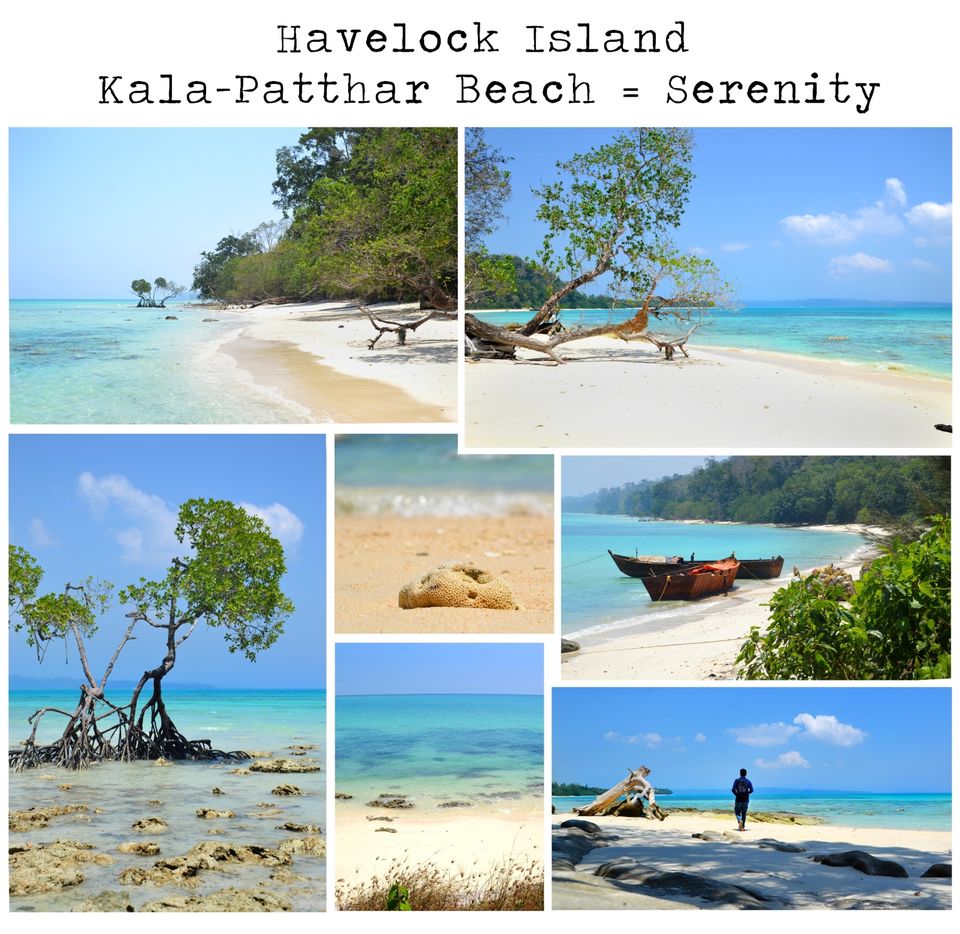 Prize of Patience : Andaman Islands
Like a family drama movie, Andaman Islands is for everybody. It has something on offer for every kind of traveler. Whether you are very low budget backpacker, middle budget group traveler or maybe even a spoilt luxury brat. All options are available and it doesn't punch holes in pockets, even if you are big budget. It's the perfect paradise which offers the serene remoteness, buzz of tourist place with turquoise water and white sands on top like a cherry. While planning for Andaman trip, which I was doing since almost 6-7 months, I did not take into consideration the geography of the terrain, travel within destinations and between the islands. I had been constantly looking at various blogs and sites for gigabytes of data. but the real vital information was in the school Geography and civics books. So unlike any "Heaven on earth : Andamans" kind of posts you may have read, this post is cautionary in tone.
Andaman Islands are still hugely underdeveloped in the modern world sense and tribes are prioritized. Mobile networks don't work except BSNL. Night travel in any mode is not possible from one island to other and between faraway destinations if the road passes through Tribal reserves. I had not taken this aspect into consideration while deciding which places to visit.
15+ days are required to cover enough of the islands to be satisfied with. It doesn't mean that you can't do a nice trip here in less number of days, but then you will have to be superspecific about places to visit. Much time is wasted in to and fro, if you attempt to cover more than 3 places in less than 15 days. Islands which are south of Little Andamans are for Nicobari tribes and are out of reach for travelers and tourists unless you are a Govt person or a very important scientist.
In 15 days minimum you can cover South, Middle Andaman and Havelock and Neil Islands which are major destinations. You are still left with North Andaman and Little Andaman island but that can be given a miss. I would suggest if you are "to hell with world" kind of person, take a month off and head straight to spend it there. It is every penny worth it.
For unknown reason, and also from what I have experienced, no single mode of travel is interlinked. For ex. If you wish to go to Rangat from Havelock, you have to come back to Port Blair on one day and then take the morning buses from port Blair the next day. In this circus 2 days are wasted. The direct ferries run only thrice per week. Govt ferry timetables are nowhere available other than the jetty itself. So this kind of time saving information you have to figure out then and there and its the case almost everywhere. You have to book ferry tickets to havelock and Neil islands from the jetty by personally filling the form etc. So these kind of tasks take a lot of precious time and we never think of planning for such waste of time let alone think about the time spent actually travelling.
Another major time factor is the location of Andaman with reference to the Indian Standard Time. The Sun rises around 5 am and sets around 5, But the govt Offices/ ticket windows and Shops etc open with Indian std time of 9 am but close early at around 4.30/5 pm. This further adds to the loss of time.
There are few more points to be added to that again before I talk about the good things and give you a thumbs up. One of them is the climate. Generally along the shore the temperature and humidity are same round the clock and it's pleasantly cool at night. But away from the sea and inland the picture may change. At night it may get a lot colder. You may feel really exhausted by the heavy sweating during the day in the absence of wind to sooth you. If you don't take care, you may quickly fall ill.
In many places you need to walk for long distances, which again is a good thing if you are an explorer. The main reason for this is high prices of private transportation. As a backpacker if you utilize that mode, it will quickly empty your pockets. For ex, Port Blair Airport to town it costs around Rs. 150 by auto rickshaw, but by a STS city bus which you can catch just outside the airport, the same distance can be travelled in Rs.8. Similarly Port Blair to Havelock Island govt Ferry ticket is Rs.400 and private ferries are Rs.900 onwards. Just for a 2 hour journey. Thus it becomes important to book ferry and bus tickets in advance by at least 3-4 days. State Transport Service of A&N is pretty efficient and is rightly priced. It operates good number of buses within the Port Blair City and also connects to other destinations like Rangat, Baratang, Mayabunder and Diglipur. All of these towns are north of Port Blair.
Accommodation of wide range in both monetary and comfort sense is available everywhere and best thing is that you can actually bargain at budget hotels. I bargained at sea facing resorts everywhere and never paid more than 600-700 for a day. That's practically cheap. I specially have to mention Aashiana Guest house at Marine Hill in Port Blair, Sea View Resort in Havelock, Pristine Beach resort in Diglipur (Its the only one there) Because I lived at these places and I can guarantee about the rooms and people.
Food can get tricky if you are Pure vegetarian. Sea food is staple and it can get difficult to find a pure veg place. There is no such local cuisine of Andaman as everyone is an outsider (South Indians and East Indians are abundant and form the major population). Almost all cuisines are available in various restaurants and whatever is available is quite tasty. Fruits are abundant. Make sure to try "Velchi Kela" (Bananas). You get Lal Chai (tea) and Doodh Chai and both are awesome. Coconut water with coconut flesh is so full and healthy that it can actually make one meal.
Getting your equipment right is also important. Pack a lot of dull colored clothing for swimming into the ocean. Bright colors easily attract predatory fish. It's not likely that you will be bitten by one but why take risk. Also if you happen to see any jelly fish around you, immediately steer clear. Do not attempt to catch them or anything other foolish stuff. Carry your Snorkel, other water sports gear and waterproof photography equipment with you as things are not easily available and even if they are, it will be costly. Underwater photography equipment you have tomexclusively carry with you.
At last, coming to the People. Every single person I met on the islands was genuine and helpful. I would even go further and say those lot there on the islands are best people in India in the sense of culture and behavior. Not even once I had a second thought about anyone. So make sure that you show your best side as well. Buy stuff from people even if you don't need it from those who are selling something instead of begging. It brings them joy.
Just one thing more ! Pack and go !
#andaman #andamanislands #andamanandnicobar #adventure #backpackingindia #travelfreedom #travellife #travelphotooftheday #worldtourists #amazingdestinations #travelphoto #lonelyplanet  #wildernessculture #travelstoke #neverstopexploring #backpackinglife #backpackingculture #nomads #nomadiclife #letsgoeverywhere #natgeotravel #exploringtheglobe #amazing_earth #travelAwesome #destinationearth #discovervacations #naturelusters #nationaldestination