A list of the most-historic pit stops for the intellectual shopper.
EMBAIXADA, LISBON
Rarely can a shopping experience get as grand as the stately Moorish-designed building of Embaixada. Built in 1857 by Ribeiro da Cunha, the shopping complex boasts of an Arabic-inspired central courtyard, a majestic staircase, art nouveau fireplaces all lit by elegant floors, women can begin with O da Joana, and stop by at Organii for organic beauty and skin care products. Drop by at Pavao for trendy fashion accessories. Break for a soother at the Le Jardin café and don't miss exploring the arcade. (Praça do Príncipe Real 26, Lisbon).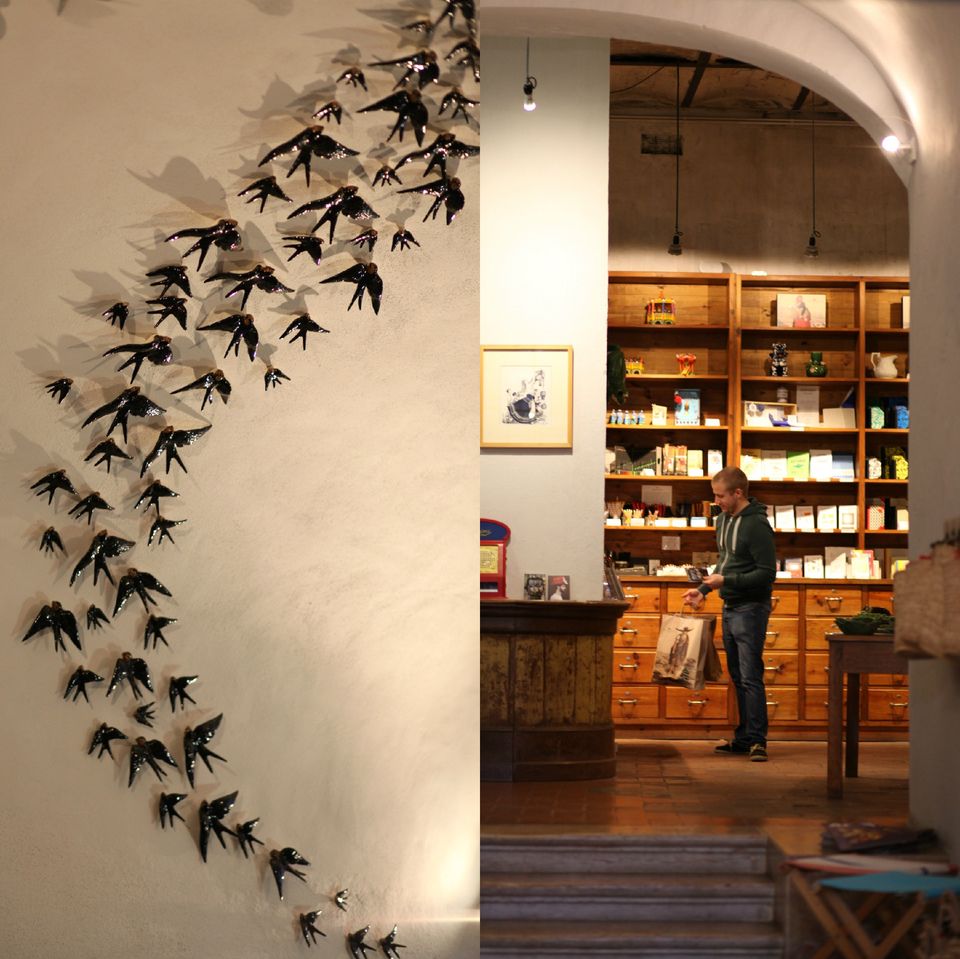 Even though it's a bookstore, Livraria Lello could easily pass off as an ancient museum or a breathtaking art gallery. Two figures painted by José Bielman lavishly adorned the neo-gothic facade. The gorgeous interiors are designed by Xavier Esteves, and is considered one of the most beautiful bookstores in the world. If rumours are to be believed, famous author J.K. Rowling's inspiration for the popular Harry Potter series took flight here. (Rua das Carmelitas 144, Porto).
CASA DO TURISTA, FUNCHAL
Switching hats between a shop and a museum, the Casa do Turista, can be called the one of the most famous souvenir shops in the world. It is all about traditional and locally-made crafts. Take a breather from the streets and go through delicate ceramics and cloth material from the Portuguese mainland and Madeira. You can also stop by at A Vida Portuguesa famous for its soaps. (Rua Conselheiro José Silvestre Ribeiro 2; Rua Anchieta, Chiado).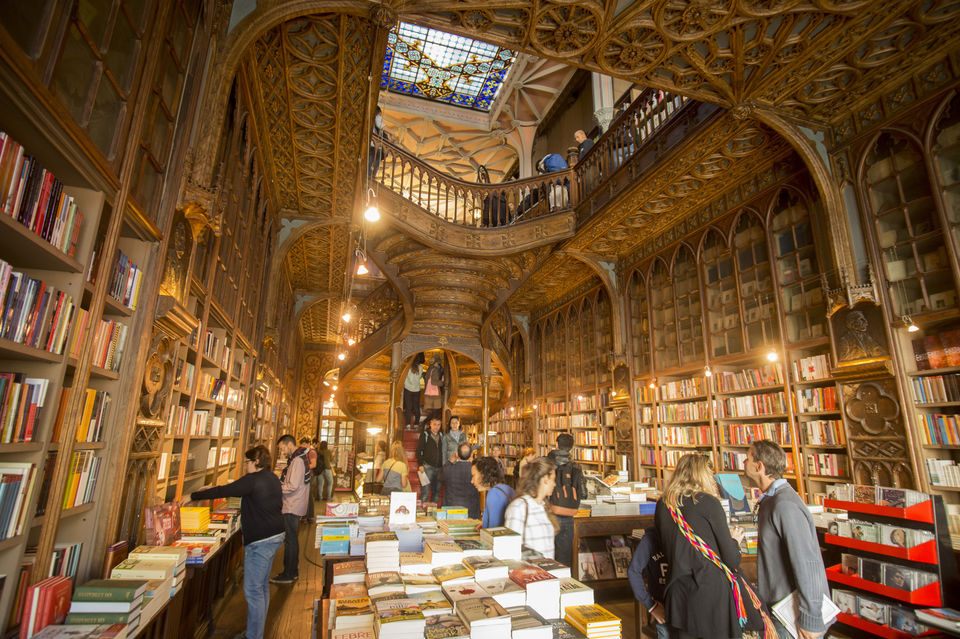 Above : Started by an awardwinning Portuguese journalist Catarina Portas, stop by at A Vida Portuguesa for organic soaps, hair care and all your essential beauty products.
LIVRARIA LELLO, PORTO
Above: ROWLING'S HUB. Open since 1906, Livraria Lello has been home to acclaimed authors like JK Rowling who conceptulised the popular Harry Potter series here. livrarialello.p