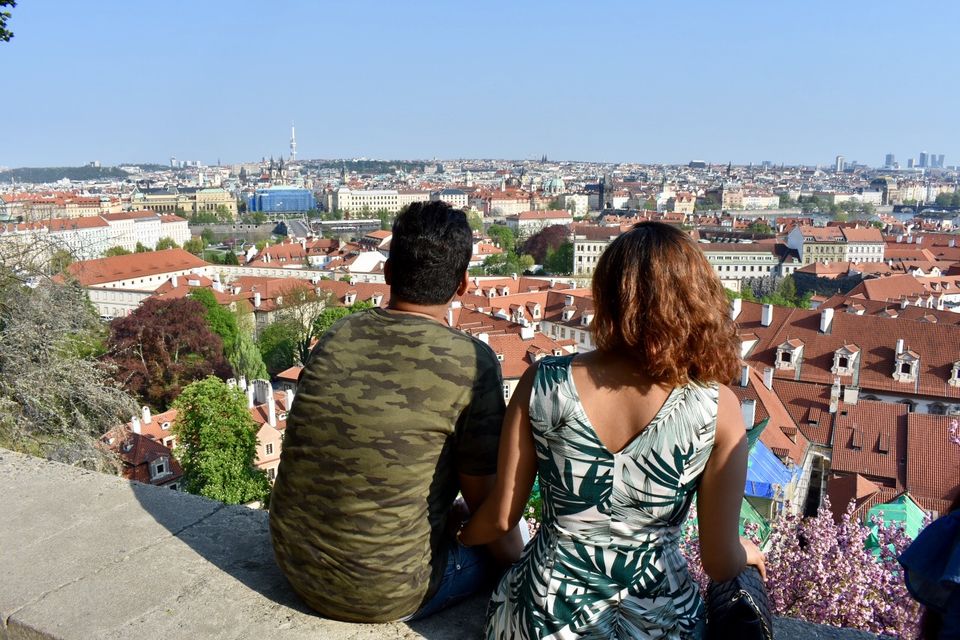 We got you the only itinerary you'd need to see before your trip to Prague with all Must-visits & Must-eats!
Come to Prague to experience Europe in a nutshell. The opera culture of Vienna, the cafe scenes of Paris, Gothic influence of Spain, the jaw-dropping architecture of Rome and the beer fanaticism of Germany. All of this but with a unique Czech twist to it.


Come to Old Town Square - a great starting point & enjoy Palačinky for Breakfast
The Old town square is called "the heart of the heart of the heart of Europe" and it's a great starting point. It is hard to miss its vibe with the overwhelming architecture and cobbled streets dotted with little cafes.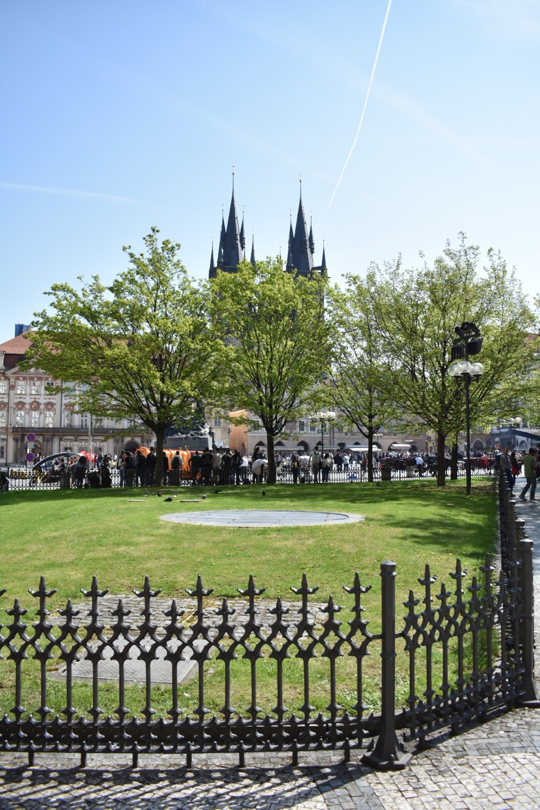 Spend your evening, watching a concert at Mozart's theatre, Old Town Square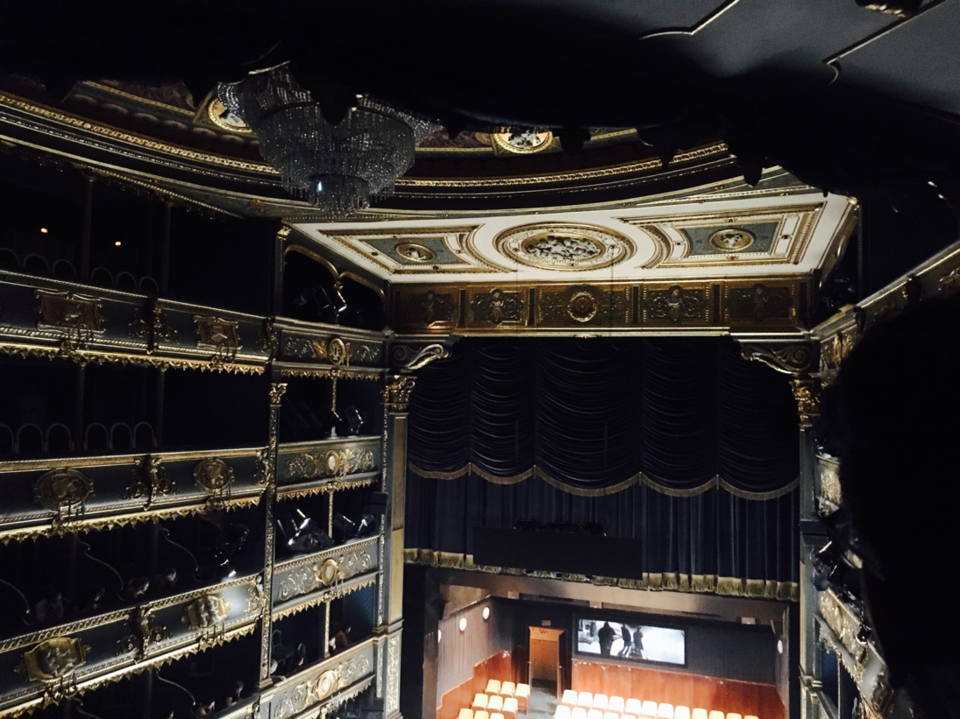 Spend your afternoon walking around the Prague castle
The Prague Castle is one of the landmarks in Prague's history and architecture. The entry is free. Once you reach the Prague station, take tram no. 22 to reach stop Prazsky Hrad (Prague Castle) it costs 1.5- 2 Euros per person.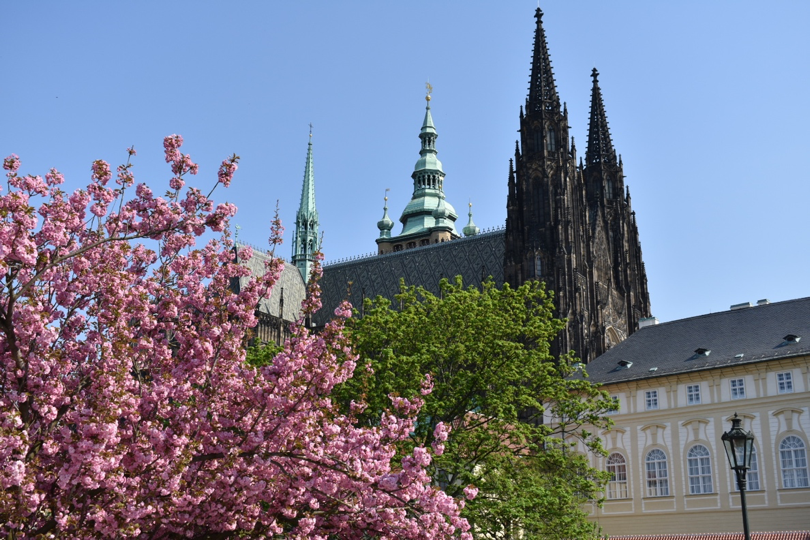 Visa Requirements for the Indian Passport
Prague, Czech Republic requires you to get a Valid Schengen Visa. You can apply for the Schengen visa within 3 months of your arrival date in Czech Republic. It usually takes 7-10 days and 4-5 days if you're lucky, for the visa to arrive so do a keep a few days of buffer in hand.
You can directly apply to the Czech Republic Embassy by filling the below online application form or get it through a travel agency (We recommend Thomas Cook visa services for a hassle free & quick visa in case you need assistance; service fees would be approx. INR 2,500/- per passport). You'll have to keep your return flight tickets, itinerary, accommodation details and any internal transportation proof ready before you start the application. The visa fees per person is approx. 5,500 INR including VFS fees. You can apply for Schengen Visa here
48 Hours in Prague (Itinerary) – The Must Do's
For Breakfast, have a Palačinky (Czech pancakes similar to French crepes) at one of the small take-away stalls in the old town square along with a Cappuccino. You can also choose to have the Trdelník (rolled bread with yummy chocolate and banana topping) at a nearby stall instead.
Mind you! Free as they may be, the tours are conducted by experienced guides who act as ambassadors of their city and will tell you stories which no guidebook can ever tell you. Our tour covered the major highlights of the city (The Old town, the new town, the Jewish quarters, the Charles bridge and the John Lenon Wall). A definite must do for any visitor to Prague, it is a great way for a general introduction to the city and gives you an opportunity to explore the ones you like at your own pace later. Additionally, you have at your disposal all the local recommendations on places to eat, to shop and to see. Do not forget to click a photograph in front of the famed John Lenon Wall.
Fun Facts to know when in Prague:
1. Each house in Medieval Prague has a name, yes!! A distinct name. The name is based on a sign placed near the entrance of the house. E.g. if the sign is a Blue Horse, the house would be called the house with a blue horse. It is really fascinating; you can keep guessing the names of the houses while walking around the city for the next 2 days.
2. The Prague castle took more than 600 years to be built. Yes!! More than the Taj Mahal and the Great Pyramids. It is an absolute treat to watch the castle and how time has had a marvellous impact on its architectural style.
3. Something about the Czechs! The Czechs are the world's highest consuming beer folks people in the world on a per capita basis (almost 1.5 liters per day per adult). They have a great sense of humour, not the most cordial lot, but definitely a lot proud of their rich culture.
Post the Walking tour, you'd like to relax and have lunch. You can try the Italian cafe right in front of St. Nicholas Church; called Pizza in Piazza for lunch, it is hard to fault a classic Pizza Margherita (vegetarians save this ) and gulp it down with the famous Czech Pilsner beer.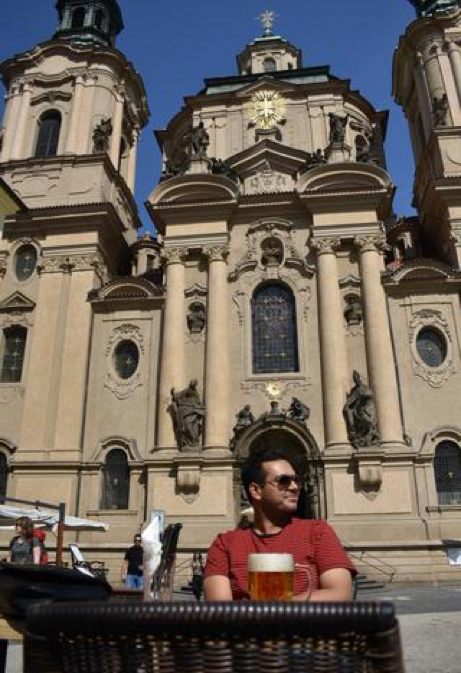 The Mozart's theatre is located at the corner of the Old Town Square, just a couple of minutes walk from the Pizza in Piazza lunch place. Book your tickets for a drama at the Estates Theatre, the very same theatre where Mozart performed Don Giovanni himself, one of his most famous operas.
Tip: The estates theatre has a box office right in front of the building, they have numerous operas, drama and musical events, usually starting at 3 pm, 7 pm, 9 pm. Be sure to book the one in English.
You can also check for show timings and book tickets online on their website
We suggest take a Tourist Bus from Prague's station Haje (metro line C) to reach Kutna Hora's main bus stop. The Bus service is every hour and will take 1 hour 40 minutes to reach and cost around 70 Czech Kronas per person one way. You can either walk for about 20 minutes to reach Sedlec Ossuary or you can take the local bus no.1 to reach the place.
The ticket to the church is about 3 Euros per person and is available at the entry gate. Spend 45-60 minutes here to explore this different world.
Kutna Hora is a must stop on your Czech exploration. You can grab a beer at a nearby café and then take the same bus back to Prague to witness Prague Castle.
The current President lives in the Castle and you can watch the changing of guards every hour. Be there to witness the amazing spectacle.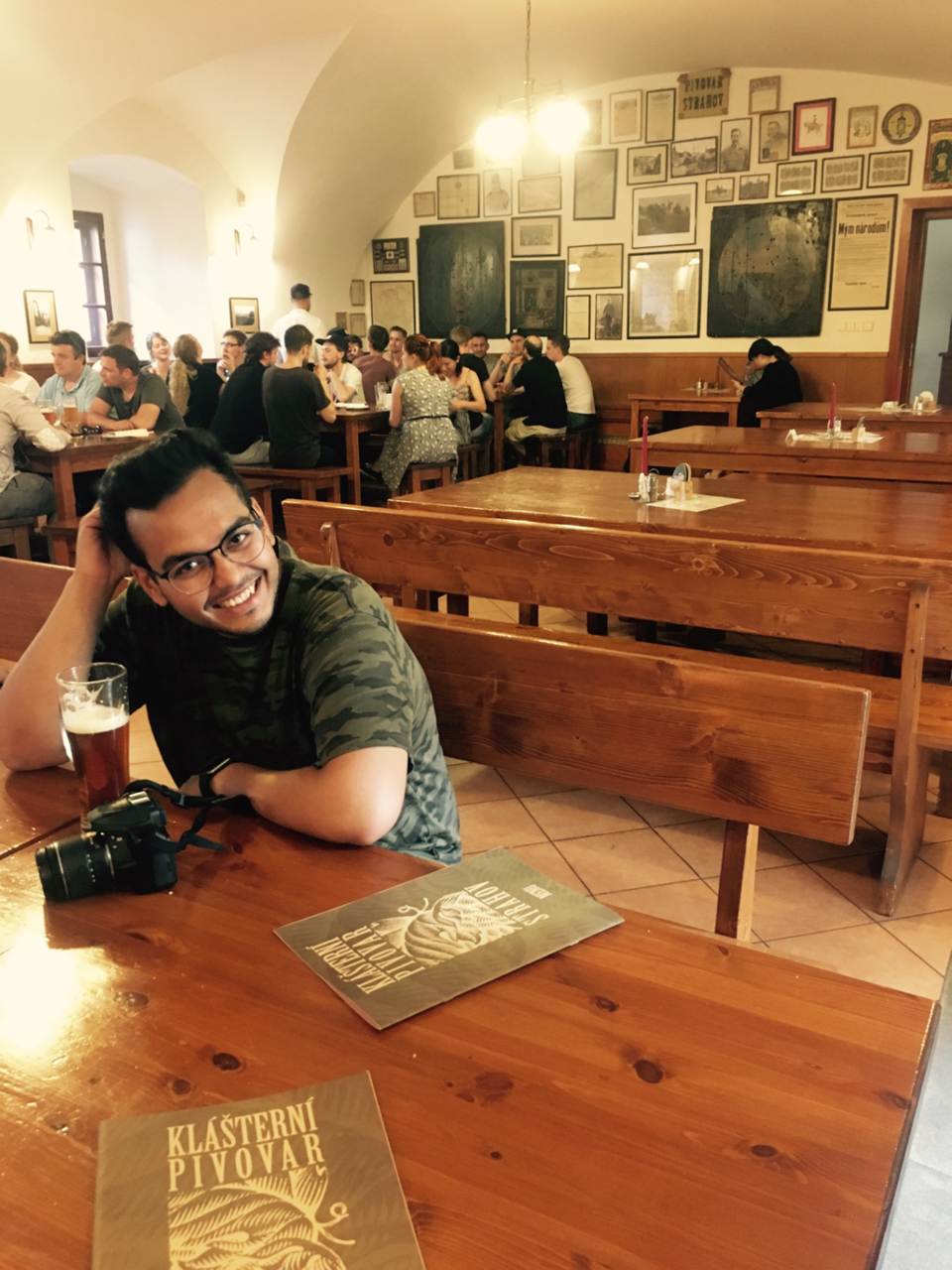 Take the most valuable free Walking tour with Sandemans
The free walking tours by Sandemans happen everyday between 10 am and 4 pm, every 2 hours. You can pre-book online for available slots or just pop up 10 minutes before the time-slot to get a spot. You can spot them from a distance with Red Umbrellas at the Old town square, usually in front of the Tourism office. It's at the square itself, so you will take 1-2 minutes walk to reach here from the breakfast place. The tours last for 2 hours and are free of charge (you're expected to give a voluntary contribution to the guide at the end of the tour, tips can range between 5 to 12 Euros)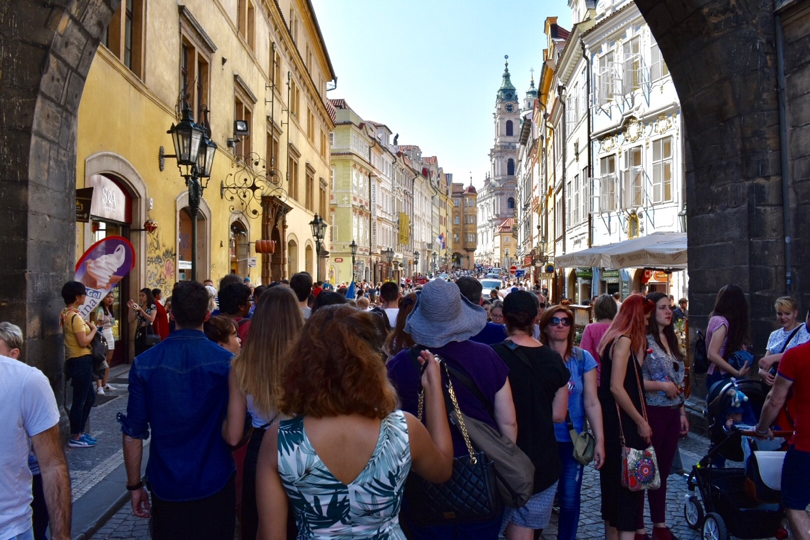 Start your day early and visit Kutna Hora's Sedlec Ossuary (commonly called "The Church of Bones")
What has been the most eerie experience of your life? I am sure all of you have your picks. But after a trip to Kutna Hora's Sedlec Ossuary (commonly called "The Church of Bones"), you would have found a winner. The chapel is decorated with bones of 60,000 people; this very fact is enough to send chills through one's bones. And if that was not enough, there is a chandelier which has each of the 206 bones in the human body.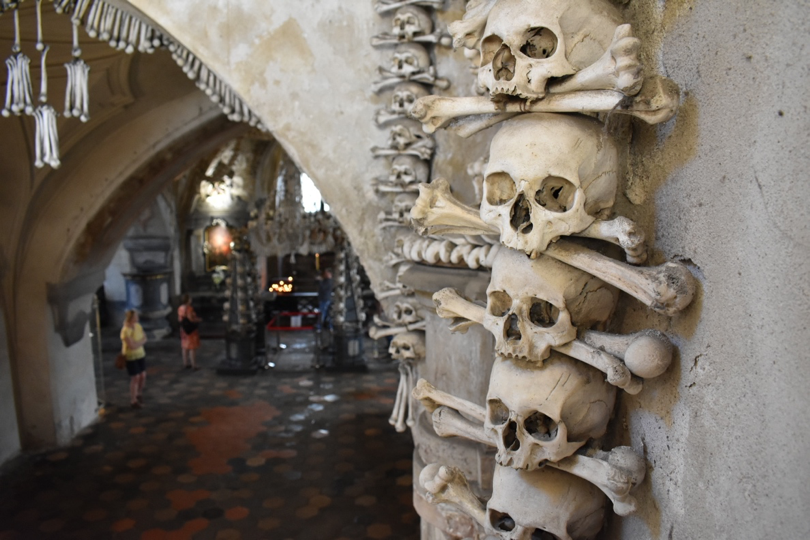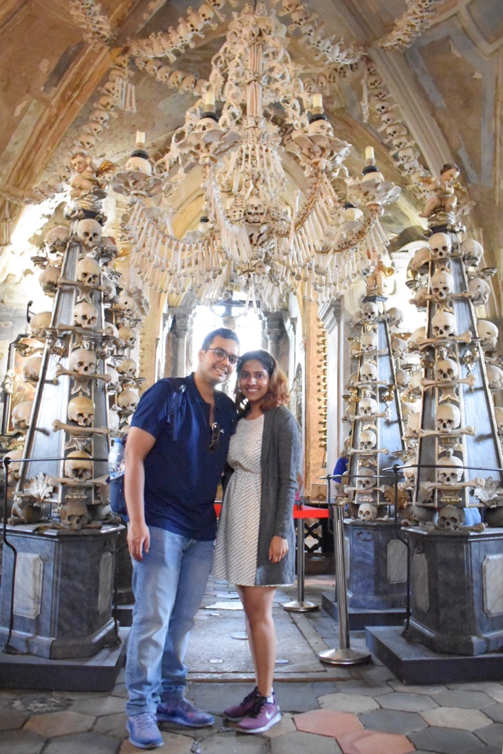 Complete your day with Czech Beer at one of the oldest Breweries in Prague
There are many breweries which have been brewing their local brew for centuries, yes you read me correct, centuries! One of them is the Strahov monastery brewery near the Prague castle. It serves some excellent craft beers (Beware!! Its a steep 10-15 minutes climb from the castle but their Amber lager is a sure-shot cure to all our tiredness). The atmosphere is fantastic and traditional Czech cuisines are served. (Lesson: the vegetarian options in Czech cuisine are HEAVILY dominated by Cheese).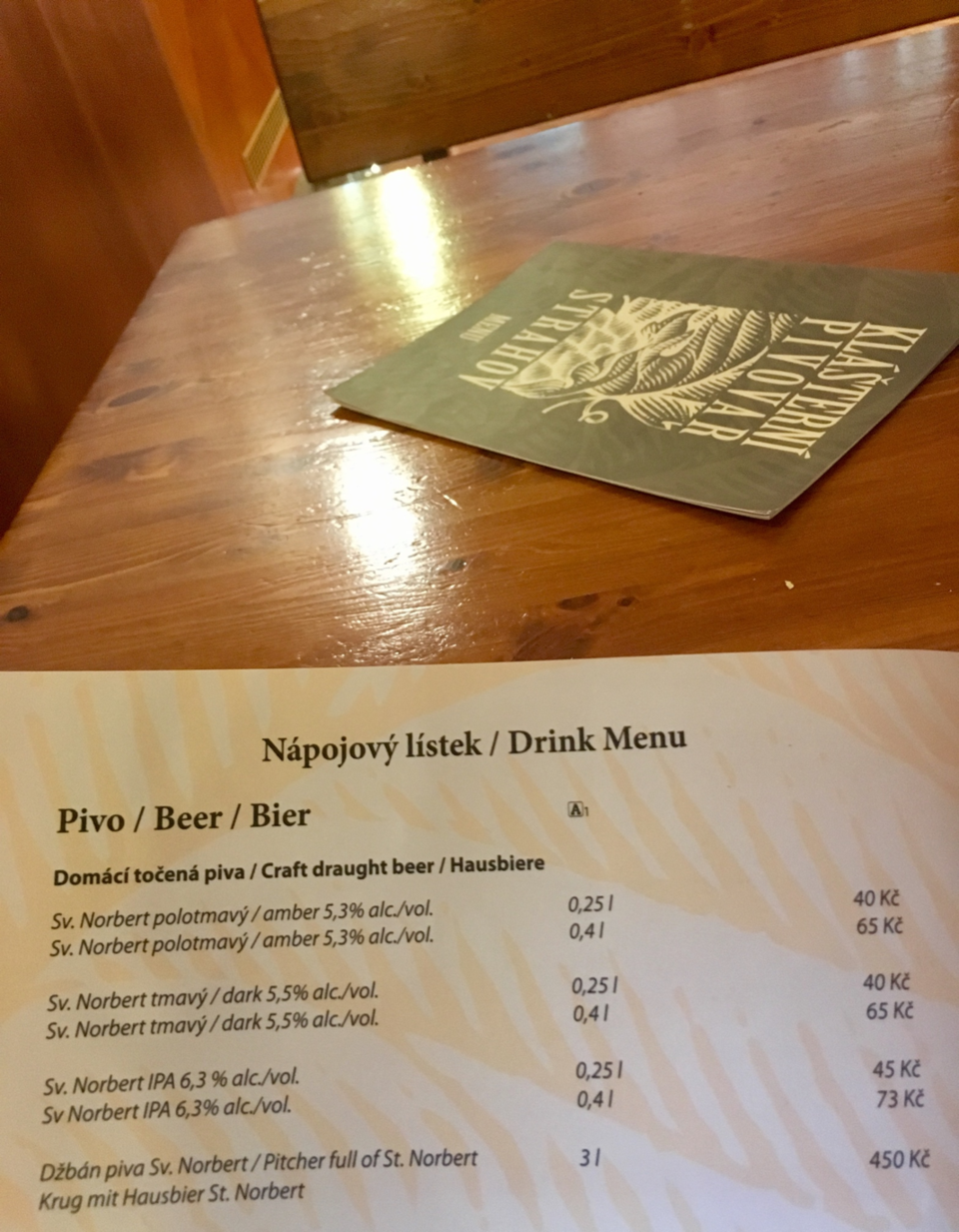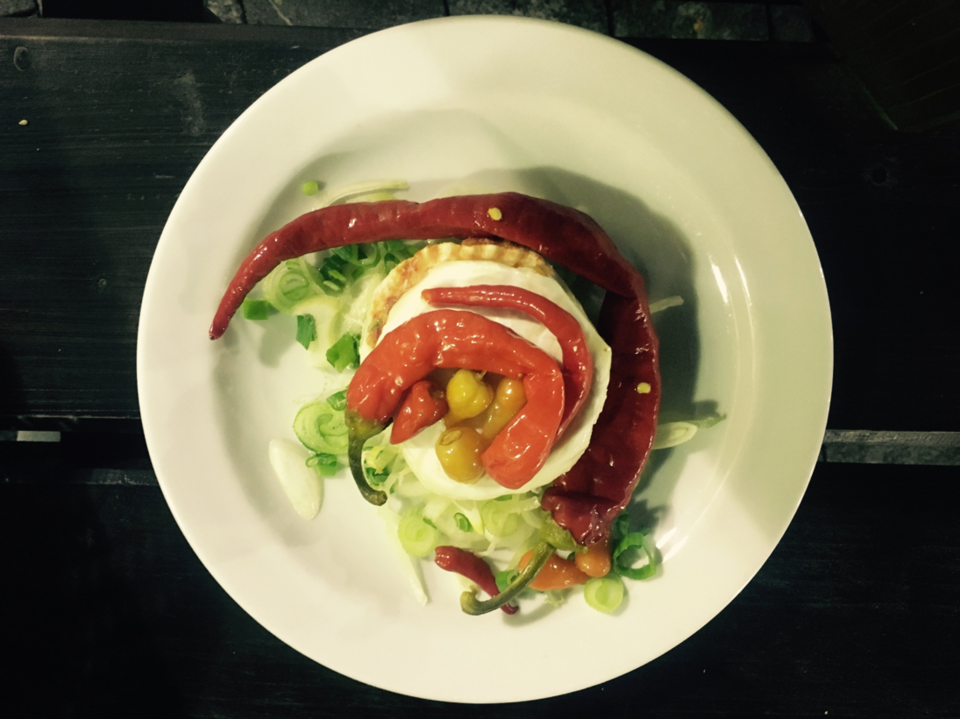 If you are adventurous, try Knedlíky (Traditional Czech bread dumplings) at the Strahov Monastry brewery.
Last but not the least
Do get your INR currency exchanged to Czech Kronas as you arrive in Prague, as Euros are not in circulation in Czech Republic. Go to a proper Currency Exchange and don't try getting your money converted on the road. We recommend the currency exchange next to Hostel Franz Kafka, near the Old Town Square as it has no commission and very good exchange rates.
Have a great Trip to Prague :)
About the Author :
"Megha and Pranay (alias The Trunk Travellers) are travelling around the world this year. An ex- Investment Banker and ex- Consultant by profession, they decided to take the greatest journey of their lives. They have visited over 30 countries together. Megha has co-founded the kitschy product label, Pitaara Handmade and is scouting for inspiration during her travels. They have been featured with LBB Mumbai and WedMeGood previously. You can follow their adventures and photographs on Instagram as well"