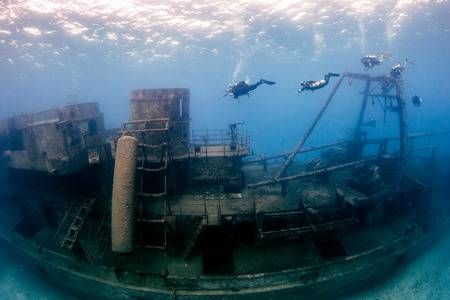 Many people have known much about scuba diving and still many of us are in the verge of ticking it off our bucket list. Snorkeling and Scuba diving has been the two main adventure activities by which a common man is able to witness the huge marine life of mother earth. Well, that's known to all of us and now the newest news is that India will be getting its first underwater museum off the Pondicherry coast. In an extra ordinary milestone, a huge minesweeper called INS Cuddalore, decommissioned early this year will be sunk into the sea bed below 26 meters and 7 km off the coast and will be converted into a museum.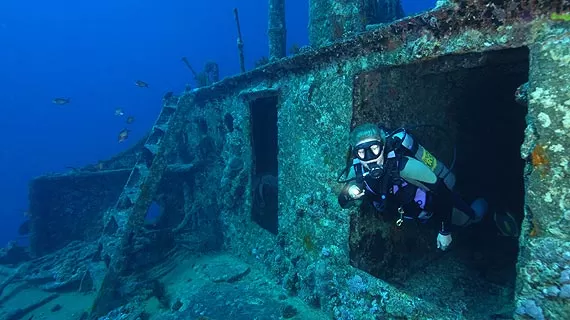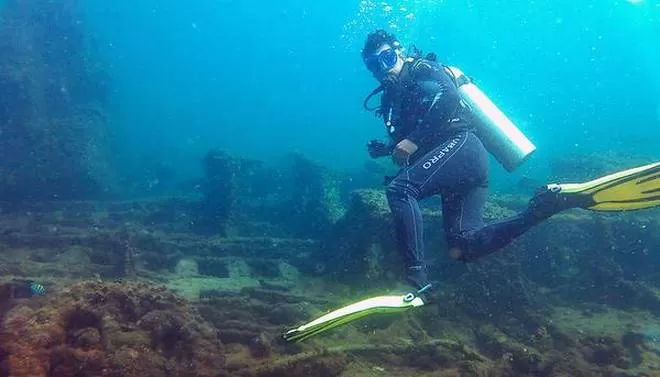 INS Cuddalore:
Built by the Sredne-Nevskiy Shipyard at Saint Petersburg, Russia, INS Cuddalore (M69) was a modified Natya-class minesweeper of the Pondicherry class ships that were in service with the Indian Navy. Cuddalore was based at Indian Navy's eastern naval command in Visakhapatnam and was operational. She was the senior ship of the 21st Mine Counter measures and was adjudged as the "best ship" at the Eastern Naval Command (ENC)'s annual flotilla awards ceremony for the year 2015-16. She has served the navy by sailing 30,000 nautical miles in 30 years and now the Navy has agreed to gift the vessel to promote tourism in Pondicherry. The Navy has also taken the responsibility to sink her in the destined place underwater.
Minesweeper:
A minesweeper is a small naval warship designed to engage in mine sweeping using various mechanisms intended to counter the threat posed by naval mines. India has two types of minesweepers and they are Pondicherry class and Karwar class.
Conversion to a museum:
The minesweeper will be deployed in the seabed 7 km off Pondicherry at a depth of 26 meters. The 60-metre long and 12-metre wide vessel will be turned into a popular destination for scuba diving and snorkeling. The water buoys will be deployed and the 29-metre tall mast of the ship will be jutting out to allow tourists to take boat rides around it. According to experts, the ship is expected to attract a lot of marine life like fishes and turtles which will then be used as one of India's prominent scuba diving spots. Few doors of the ship would be removed before sinking it in order for the divers to explore the ship from inside. The spot for the museum is already decided by National Institute of Ocean Technology along with National Centre for Coastal Research after studying its underwater environment. They chose the location as the seabed is sandy and water becomes calm beyond a certain depth.