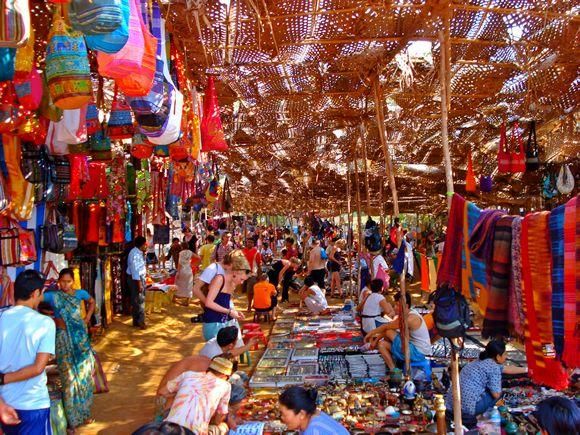 Eat, Shop, Chill
For street shoppers who love flea markets Goa is a dream come true. Be it chilled beer, warm chocolate waffles, junk jewelry, handcrafted art pieces, tattoos, good music, scarves, hammocks, or spices, the Goa flea markets have it all. These markets remain open from November to April and are at their resplendent best between Christmas and New Years'. With both foreigners and locals selling their wares and switching between Hindi, Yiddish, and Russian fluently, these flea markets give you the feeling of walking through a global village. The decently priced wares and their sheer diversity make the Goa flea markets every street shopper's dream come true. Here are six flea markets in Goa every street shopping lover must visit:
1. Anjuna Market: Having started off as a "Hippie exchange" of commodities, it is now a full-fledged market. Held from 9.00 AM to 6.00 PM every Wednesday, Anjuna Market is one of the most famous and sought after flea markets in Goa. Apart from the various trinkets and knick-knacks on sale, it also has live performances by bands that play from a variety of genres, ranging from rock to jazz.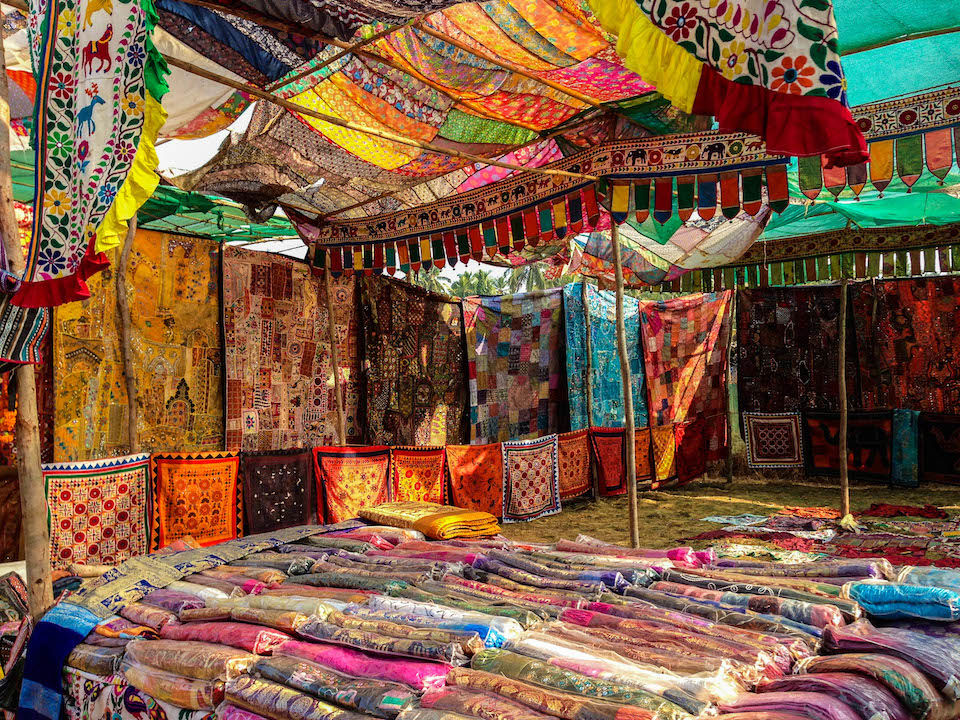 Courtesy: The Yoga Nomads
Click here for a detailed Goa destination guide.
2. Saturday Night Market, Arpora: Located in Arpora, the Saturday night market starts at 6.00 in the evening and remains open till late in the night. With food stalls offering cuisines from all over the world, the Saturday night market is every food lover's paradise. With the right mix of both local and international wares, the flea market in Arpora has something for everyone. For ease of shopping/navigation, the Saturday night market can be divided into roughly three zones: The lower field, where you get local products from all over the country, the central field that houses the central stage and food stalls, and the upper field that has boutiques and designer stalls.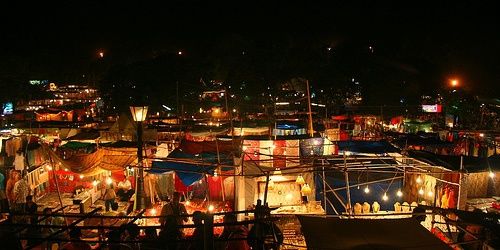 Courtesy: The Goa Villa
3. Friday Market, Mapusa: What sets the Mapusa Market apart from the other flea markets is its transformation from a regular bazaar during the rest of the week, to a quintessential Goan flea market on Fridays. It remains open from 8.00 AM to 6.30 PM, and has a bit of everything that one could look for in a flea market- from fruits, vegetables, and meat to textiles, clothing, pots, and handmade paper.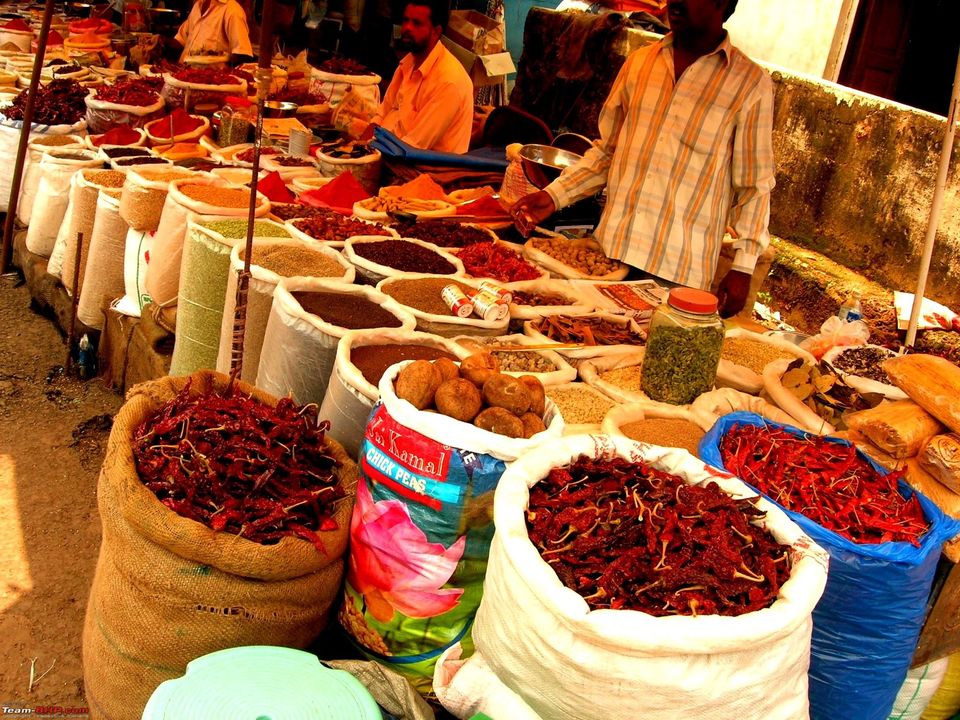 Courtesy: Team BHP
4. Calangute Bazaar: The Calangute Bazaar remains open on Saturdays from 6.30 AM to 12.00 PM, and is known for its Tibetan and Kashmiri sections that test one's bargaining skills. Located close to the Mandovi River, one can head there for some crocodile and dolphin spotting. The Kerkar Art Complex that is located close by has a huge variety of Goan artifacts. Replete with even astrologers and fortune tellers, the Calangute Bazaar has something for everyone.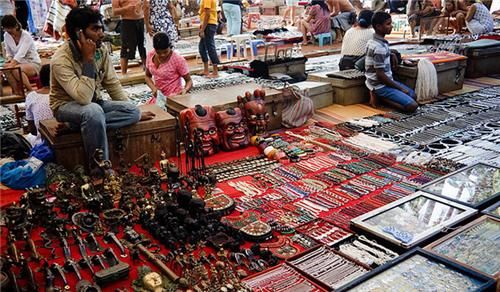 Courtesy: Goa Online
5. Makies Night Market: Having started after a disagreement between the organizers and owners of the Ingos Night Bazaar, the Makies Market remains open from 6.00 PM to 1.00 AM on Saturdays. The market can be roughly divided into three sections: the first one selling Indian clothes, the second one housing the bandstand, and the third one filled with food shacks and stalls selling western clothes.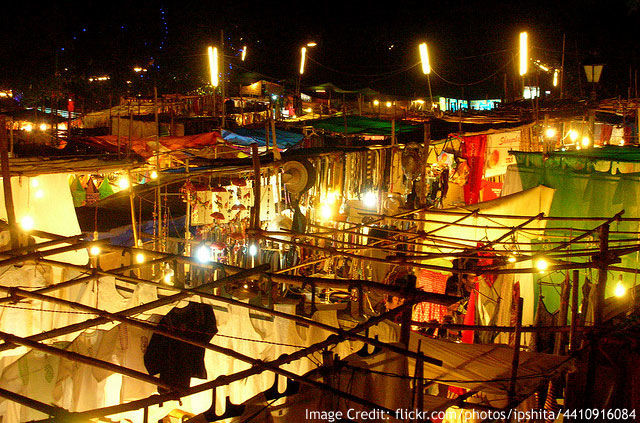 Courtesy: Goa Prism
6. Beachside designers village, Ashwem: "Le Souk" located on the Ashwem beach is India's first luxury marketplace, and unlike the flea markets, it remains open throughout the season. The open air beachside bazaar has both local and international designers displaying their wares in huge tents in the shade of coconut groves.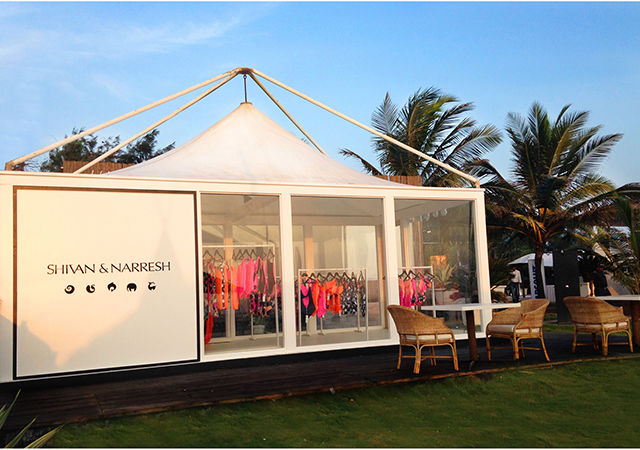 Courtesy: Vogue
So which of these Goa tourism flea markets do you plan to visit?

Frequent searches leading to this page:-
Goa tour packages under 5000, Goa tour packages for couple from Delhi, Goa tour packages for couple with price, Goa tour packages for couple from Mumbai