This Valentine, celebrate love with your partner in places that are compact, intimate and aloof. Places where you'll lose track of time - talking to each other, eating, laughing and making merry. Away from the jazzy, expensive and extravagant places, this time go simple, unusual and let the love talk.

1) Les Parisiennes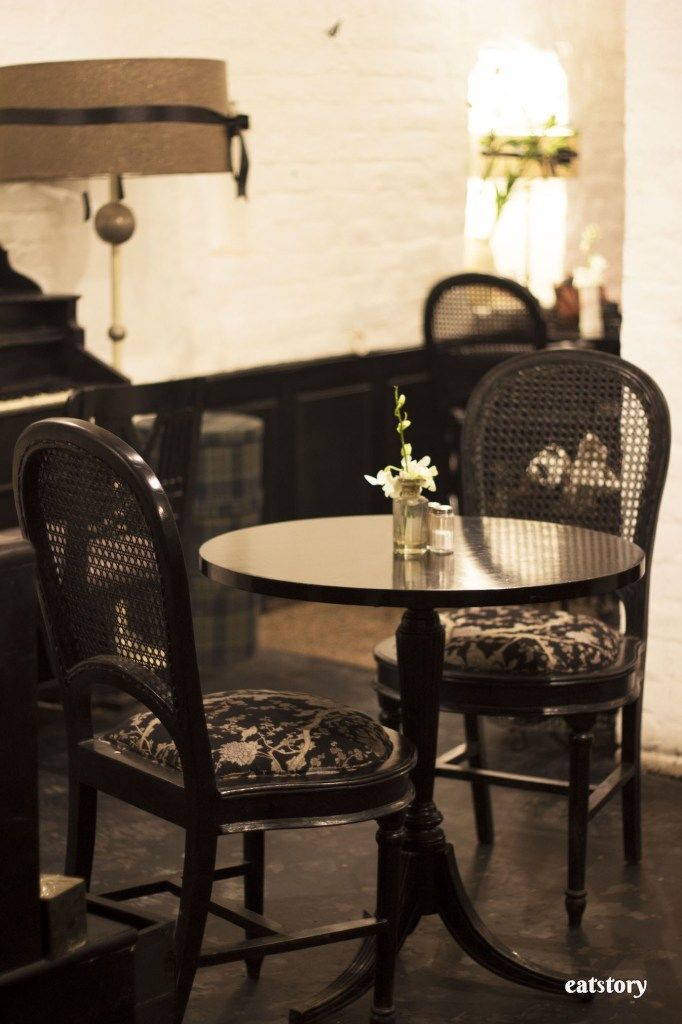 We know it's a French concept store, but we also know that the quaint little café inside the store serves yummy French food. Undeniably a beautiful ambience with ample amount of privacy. You can certainly forget about the outside world and savour the Quiches, Clafouti and Tart tatin with your lovely partner. Boys can surprise their girlfriends by letting them shop from the store. It's a double whammy at Les Parisiennes.
Cost for two: Rs 1000
Address: 5 B, Dada Jungi House,Shahpur Jat, New Delhi
2) Caffe Tonino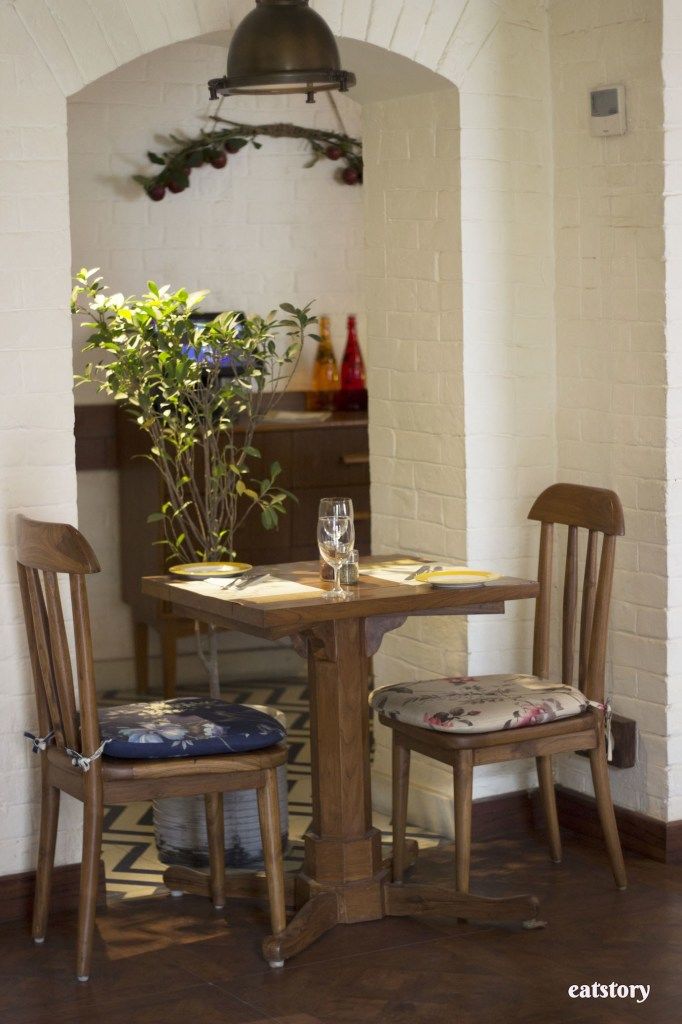 Although this Beautiful restaurant is located in the heart of the city, it's easy on the pocket, unlike the original Tonino MG Road and Italian food served here is as delectable. Sit by the window, enjoy the sunlight, drink your favourite wine and savour the yummiest Tiramisu. The spacious seating at Caffe Tonino gives you privacy and the Italian music in the background creates just the right ambiance for romance.
Cost for two: Rs 1500-2000
Address: First Floor, PVR Plaza Building, H Block, Connaught Place, New Delhi
3) The Piano Man Garden Café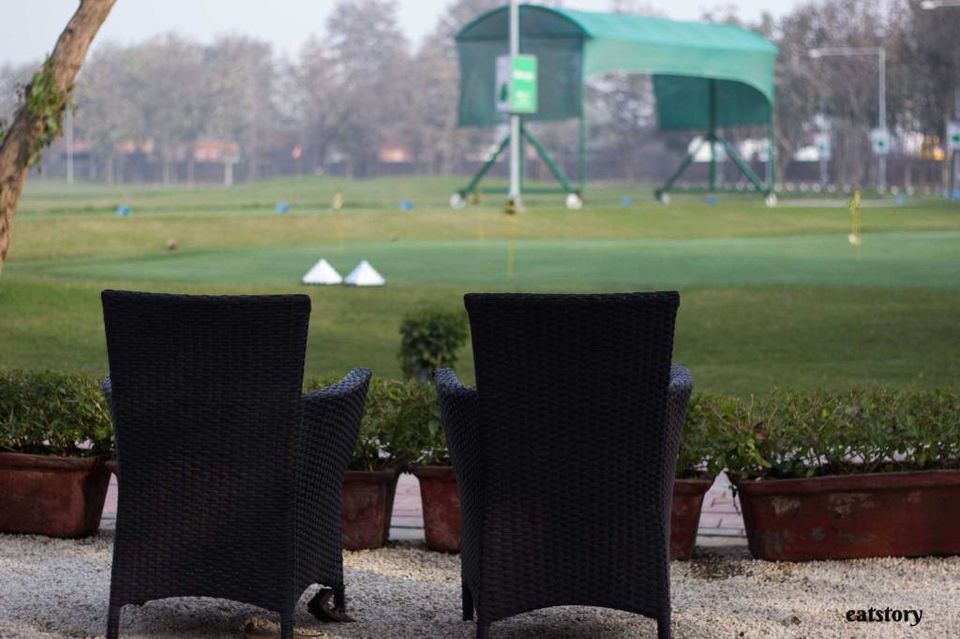 Give your boyfriend a surprise by taking him to The Piano Man Garden Café . Located at Hamoni Golf Course, this restaurant is one of its kinds. The al fresco seating overlooking the golf course creates a lovely setting. Play a game of golf, while you wait for your food. Order the Chef's special Pizza or a Mustard Fish wrapped in Banana Leaf. The food here is as awesome as the view. Listen to the Jazz music and enjoy sitting under the trees.
Cost for two: Rs 1500-2000
Address: CK Farms, Next to ITM College, Caterpuri Road, Palam Vihar, Gurgaon
4) Mykonos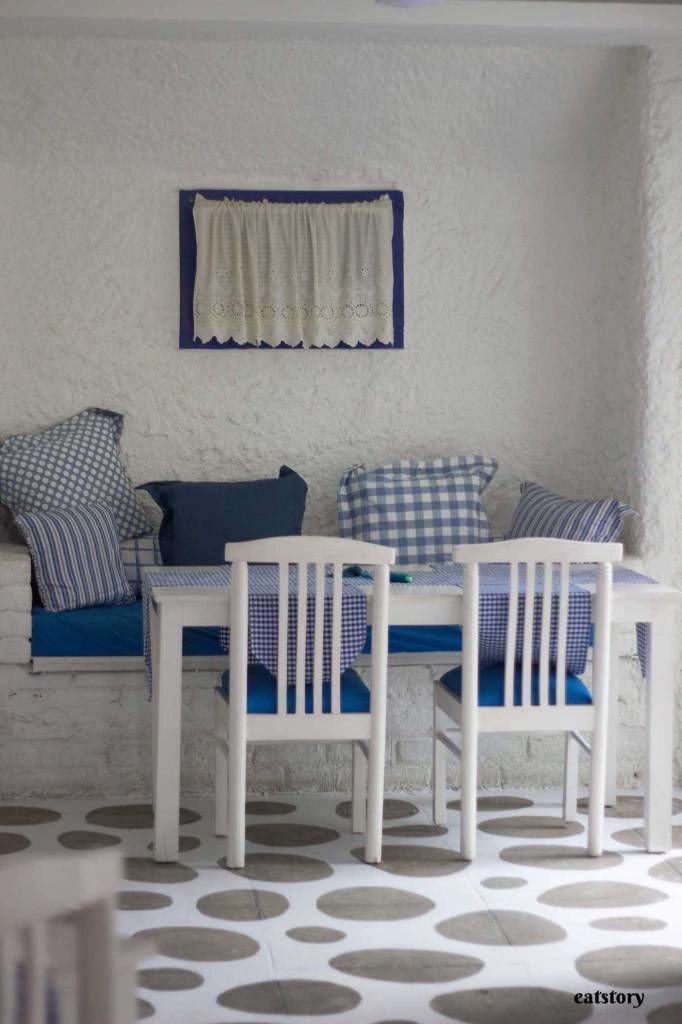 This may be not be a usual place for a Romantic outing, but the sheer experience of meeting Anna, the affable owner and relishing her authentic Greek food, can make your date a memorable one. The white and blue decor coupled with traditional Greek music, will transport you to Greece. This peculiar little place in Shahpur Jat serves quality food in a homelike ambience. Have the Souvlaki or the Tzatziki with an in-house pita bread or Moussaka and treat your partner to a wonderful Greek meal.
5) The Pasta Bowl Company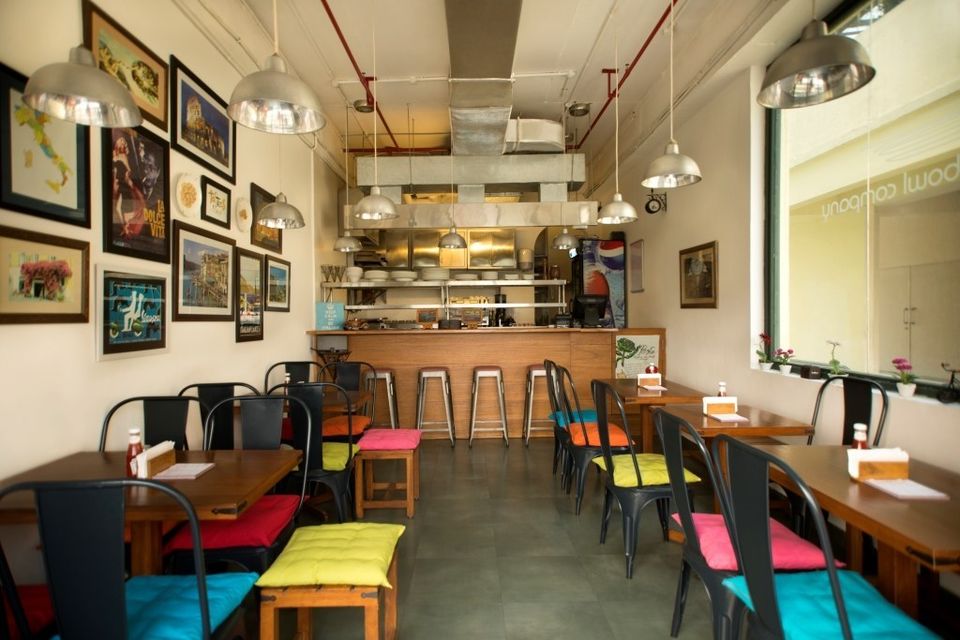 This Boutique restaurant has all the right ingredients to create a little Italy for you, right in the middle of a bustling Gurgaon. Delicious Italian Food, Italian music, and wall hangings with pasta on the plate, make this little eatery a charming choice. You can order for Minestrone Soup, Tortelleni Puttanesca, Cannelloni con crema, Panna Cotta , Tiramisu with Almond Biscotti or they can also make a pasta as per your liking. Nestled in a multi-storey building, Pasta Bowl Company is a usual place, but with loads of unusual flavours.
Cost for two: Rs 1200
Address: GL 201, 2nd Floor, Cross Point Mall, DLF Phase 4, Gurgaon
6) Rose Café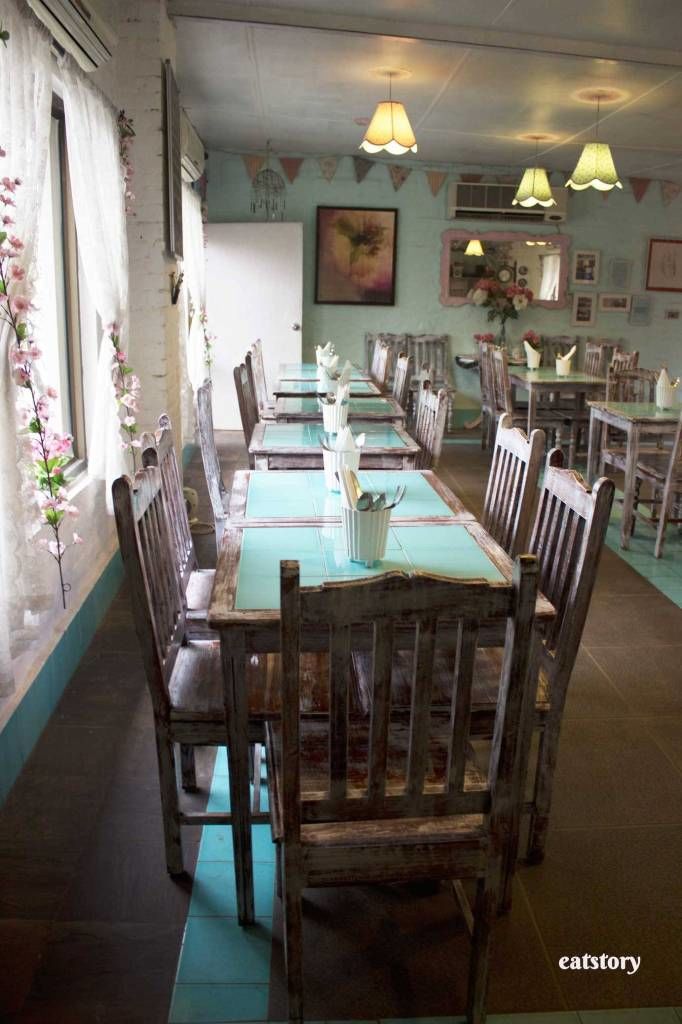 Walk through the white door and enter the pretty world of Take the floral couch or any table in their al fresco area and you will be as comfortable. Every piece of décor screams vintage. It takes you back in time and you forget the outside world. Play a board game or listen to The Beatles, have a relaxed and fun Valentine. Do try - Vegetable Lasagna, Goat Cheese Walnut Rocket Pizza, Mustard Chicken, Pan Seared Chicken served with Hummus and Pita bread.
This blog was originally published on EatStory.