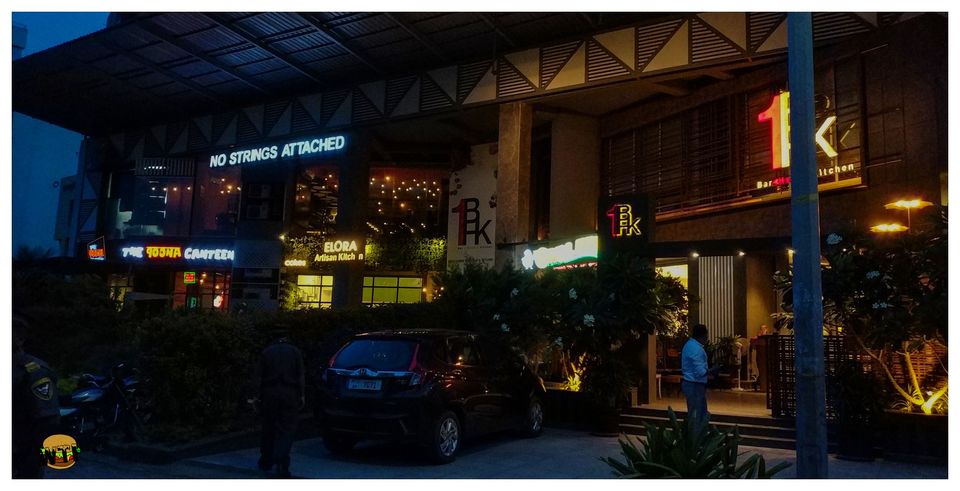 No Strings Attached?
The name sounds interesting Right? Well, The place is interesting as well. Being inside a lane at Baner this place is situated right above Poona Canteen and Stands right next to 1BHK Superbar, Not many know about this place.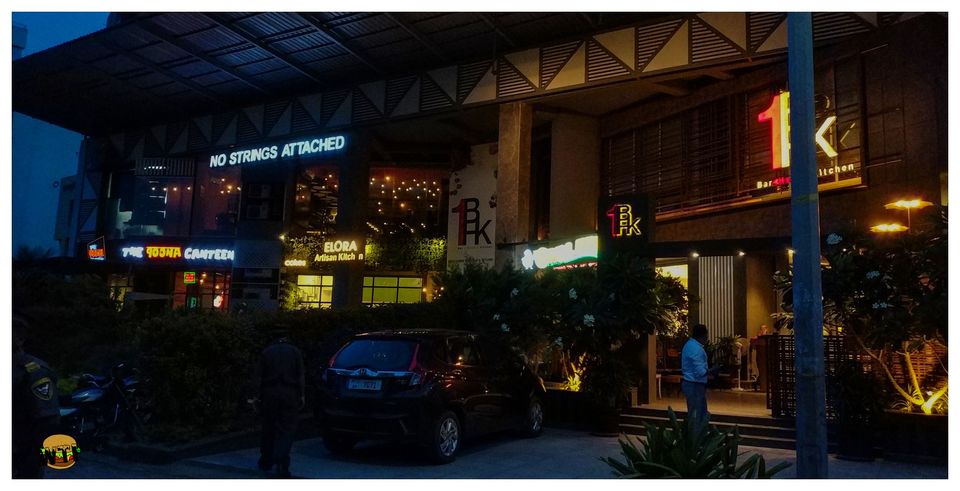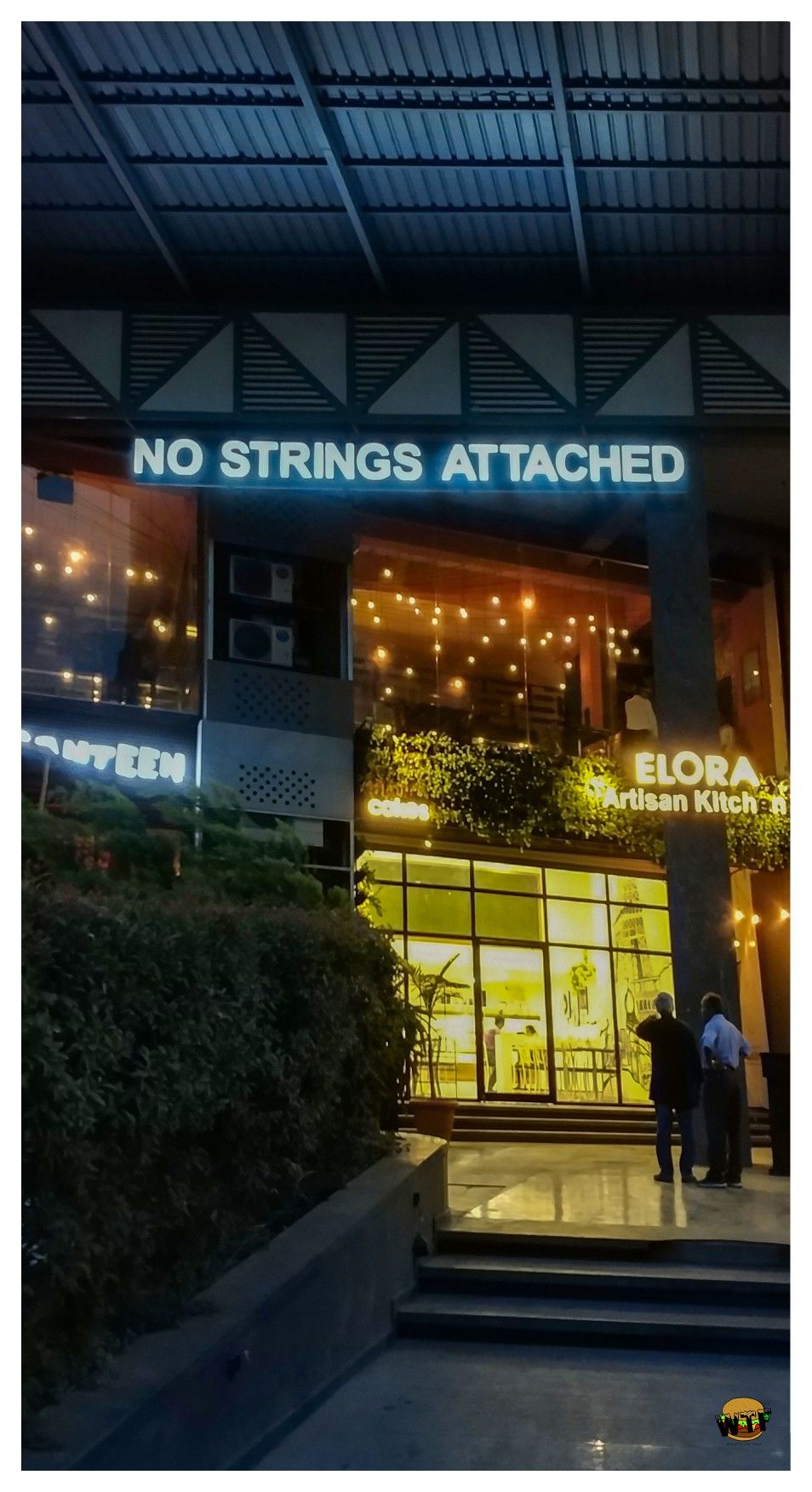 This placed is recently opened in October 2017 with a partnership of three friends Nikit, Rakesh, and Abhijit which are from three different industries such as MBA, Hotel Management, and Engineering.But, As they say food is a common religion that connect everyone with no boundaries, Hence they decided to open this cute nice little place and came up with a name like No Strings Attached. Nonetheless, They've gone beyond obvious to justify the name by using the bulbs for ambient lighting by using different strings(wires) to each bulb which is not connected to any of the other.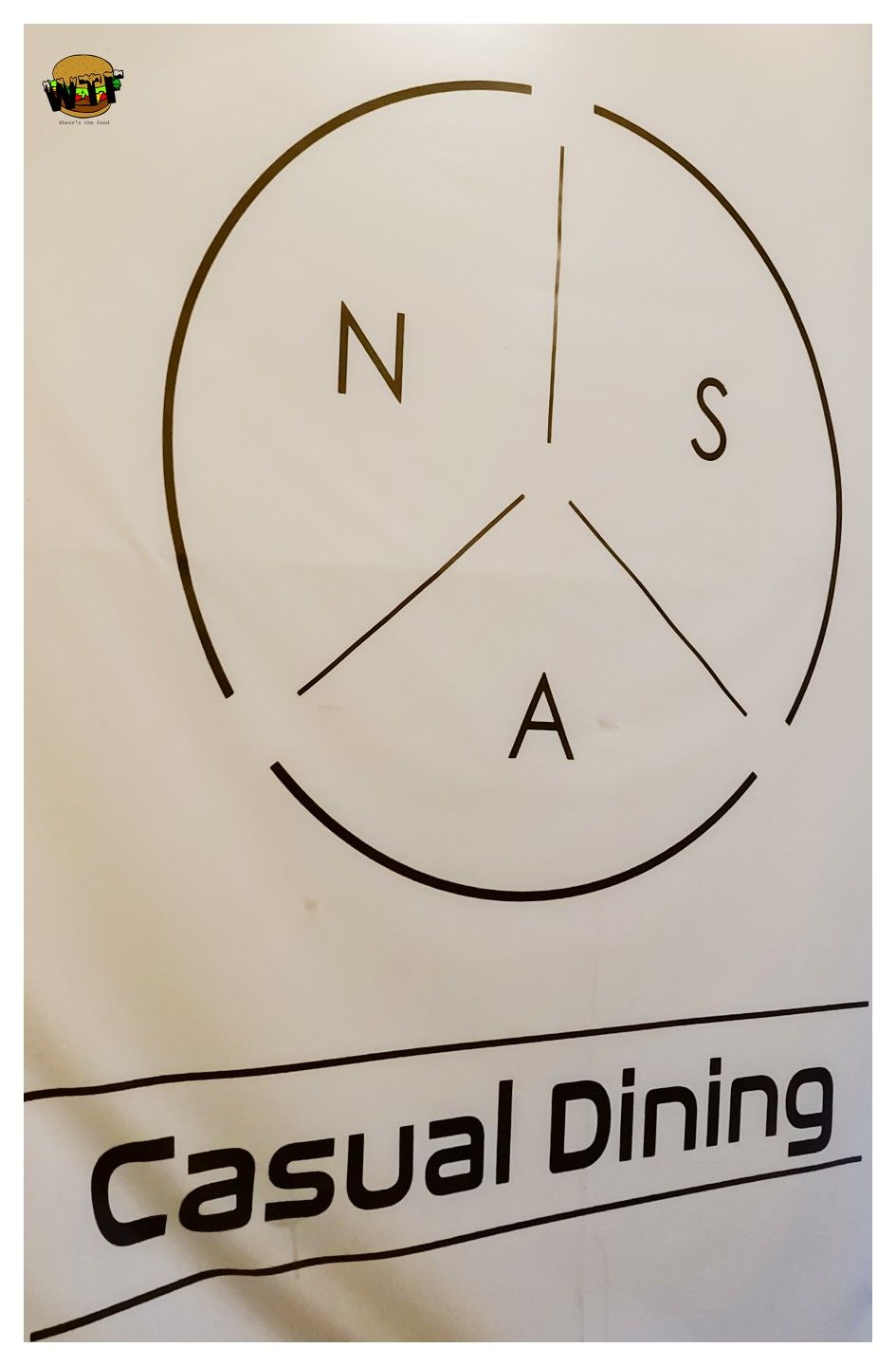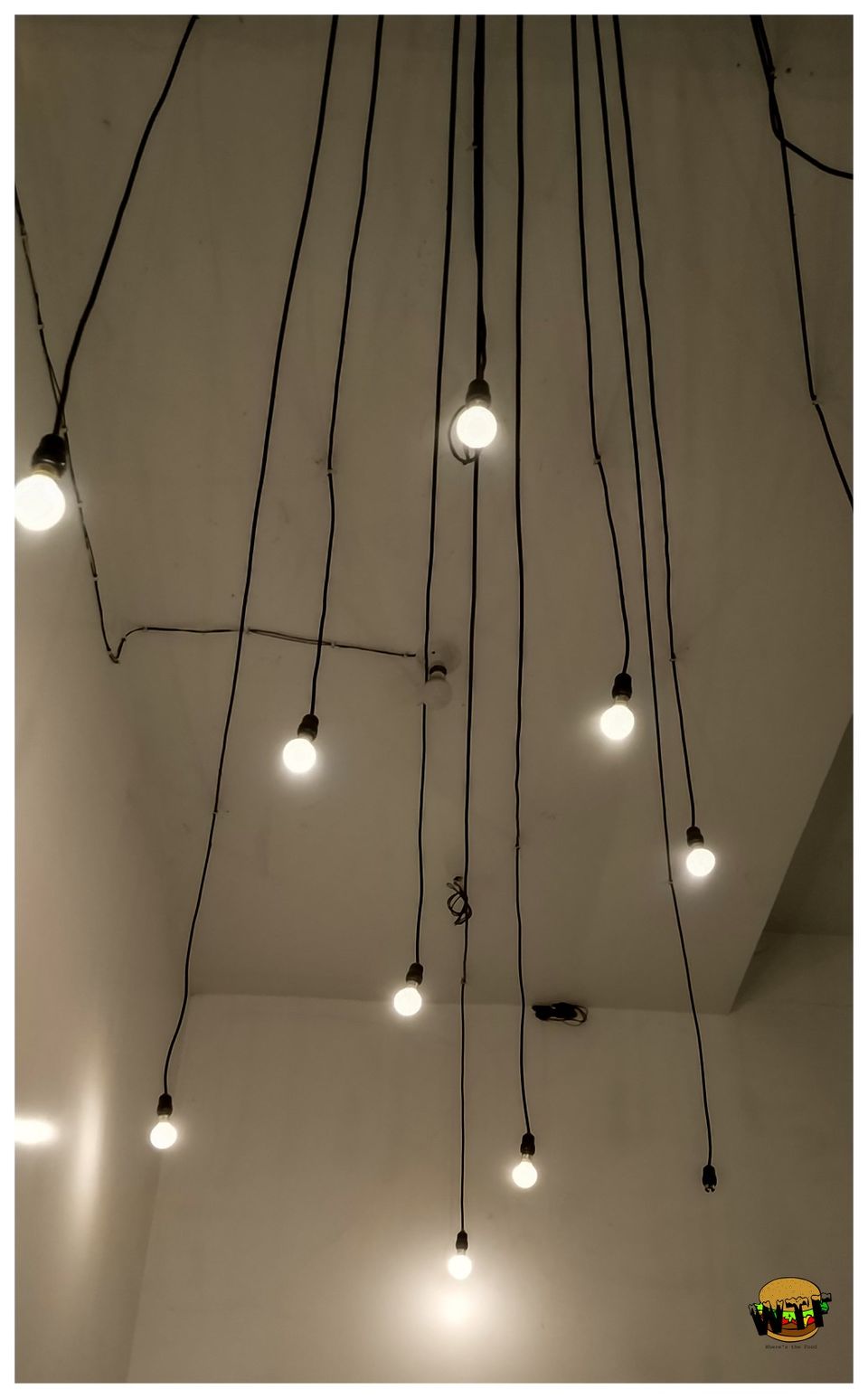 Talking about this ambiance, I must start with suggesting people to visit this place by the night as the place looks magnificent by the night. Using cute bulbs to on the wall to the funky posters and quotes on the wall, the place becomes amazing adorable by the night.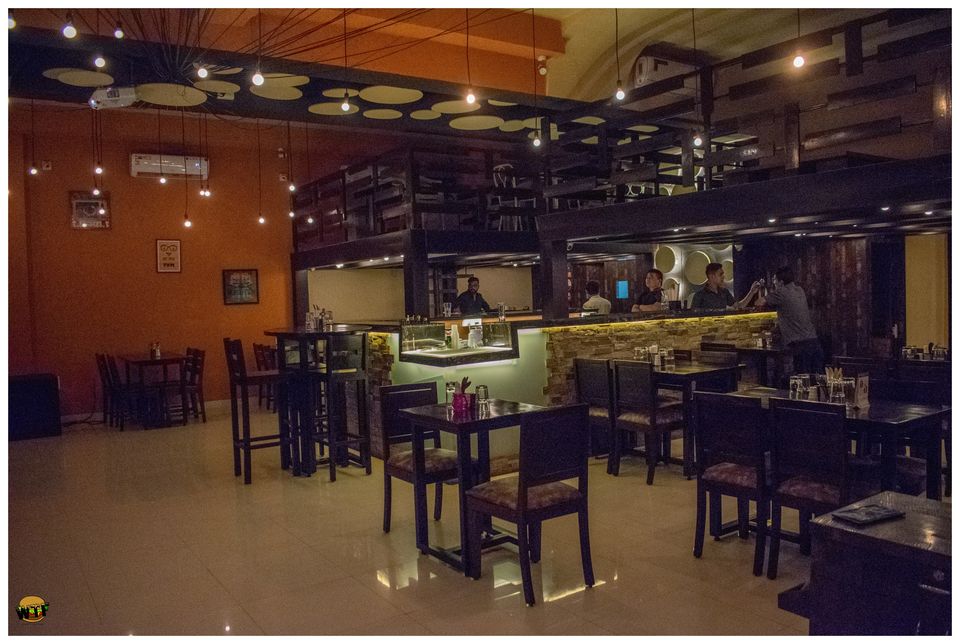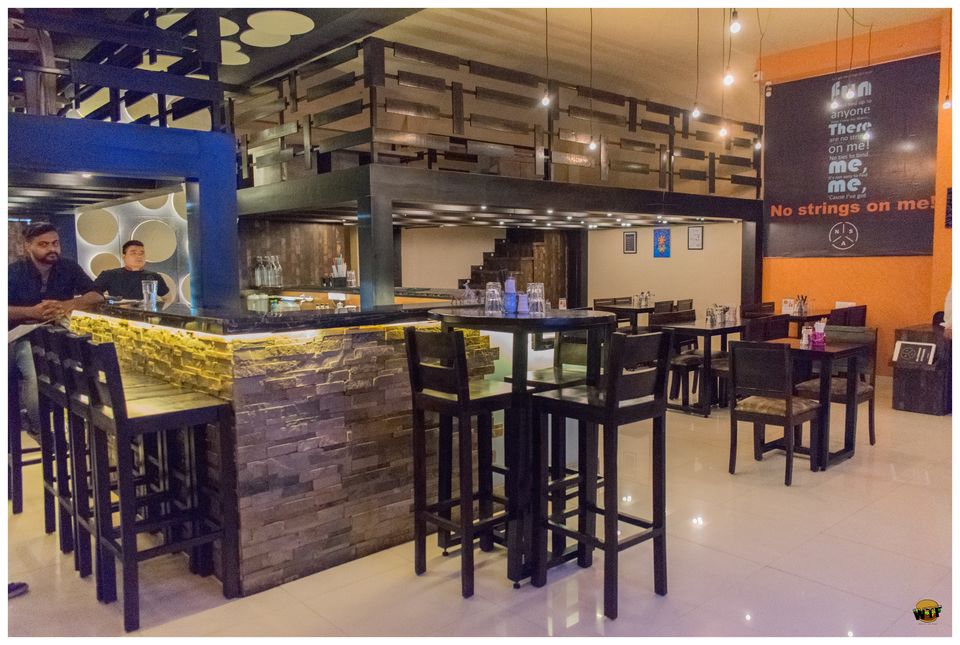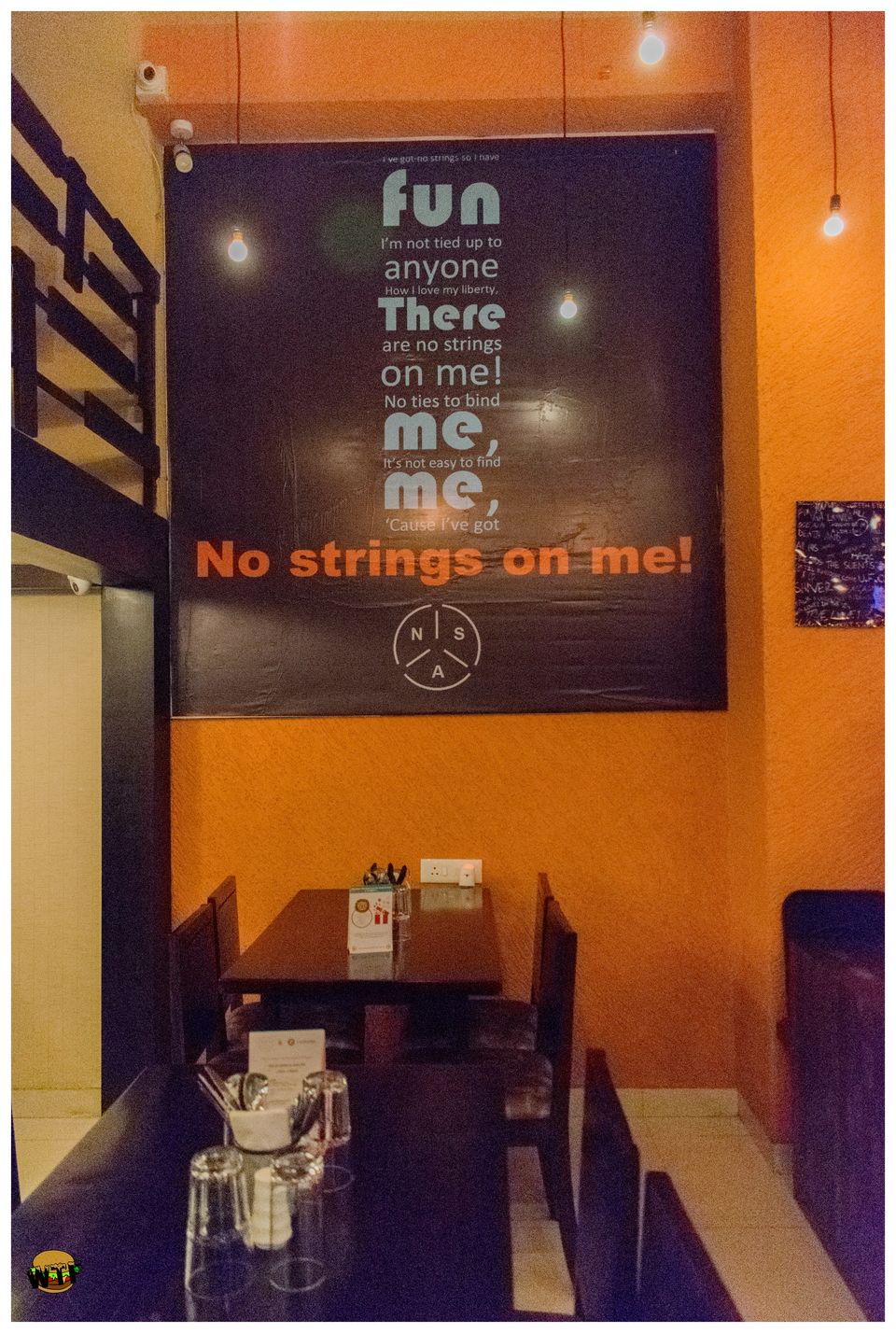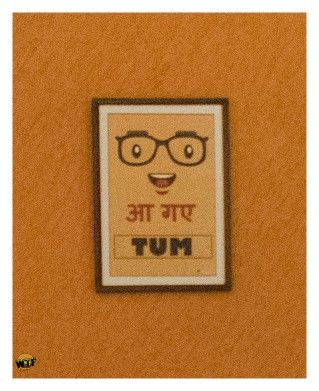 The bar looks pretty amazing by the night, they've used stunning light decors in the wall to lit up the entire scene and its looks amazing. Bartender Moti is a treat to all the customer, he customizes your order and help you experiment with the new ones which are not even in the menu.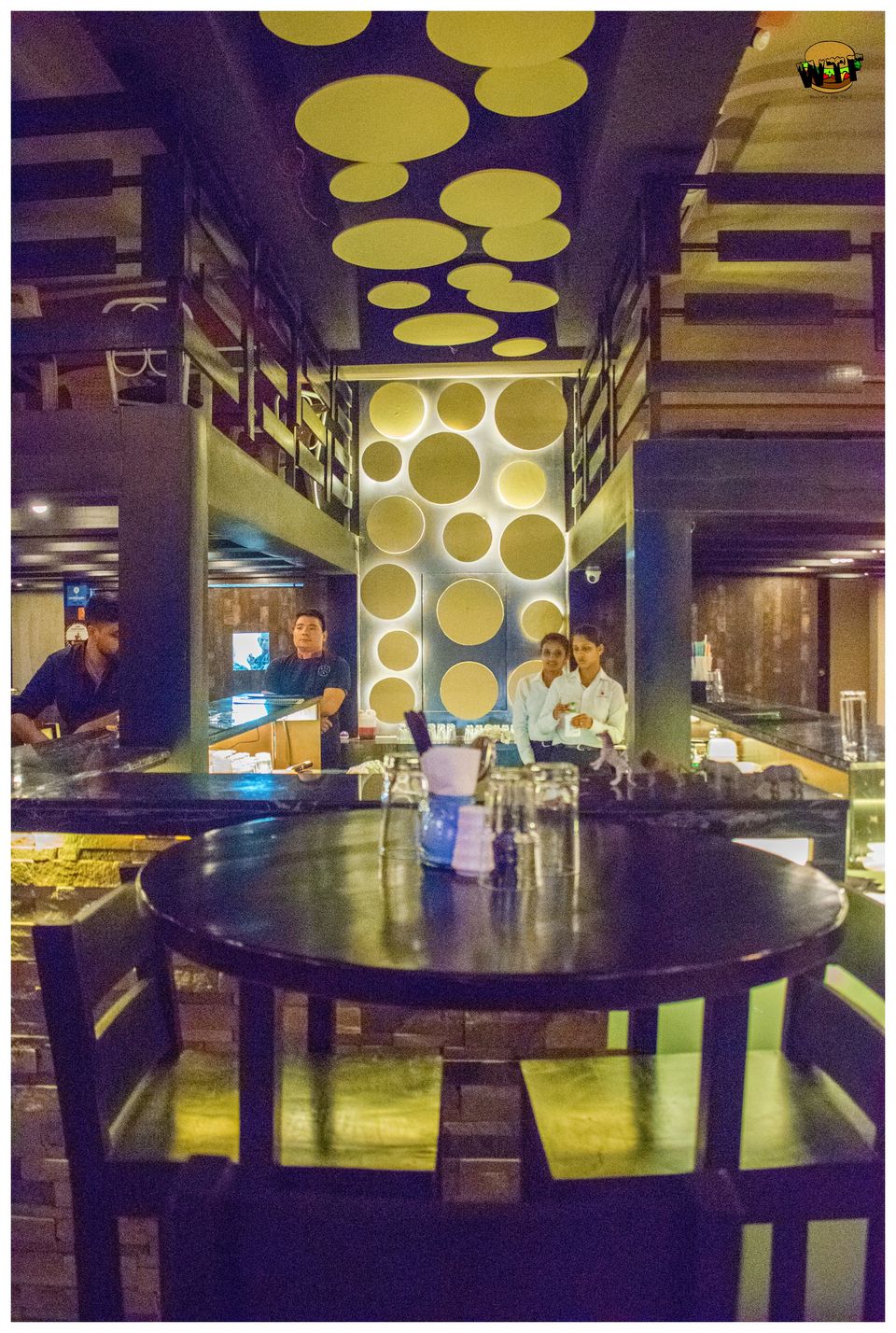 Recently, I was invited for a tasting at this place and I must say despite of a place being new, this place has a way with the customer values and their yummiest delicacies speaks about them all.
Given below is a brief of the items i had there:-
Drinks:-
Being a non-alcoholic sucks might suck right here because you'll have to resist yourself from drinking James Bond's Drink. You guessed it right, this place serves "Vesper Martini". I wish i could tell you the patience that took myself to behave like a total teetotaler.
Berry Patch (189 INR):- A mocktail that just blows your mind off as the mixture of Cranberry, Orange and Peach mixes in a glass.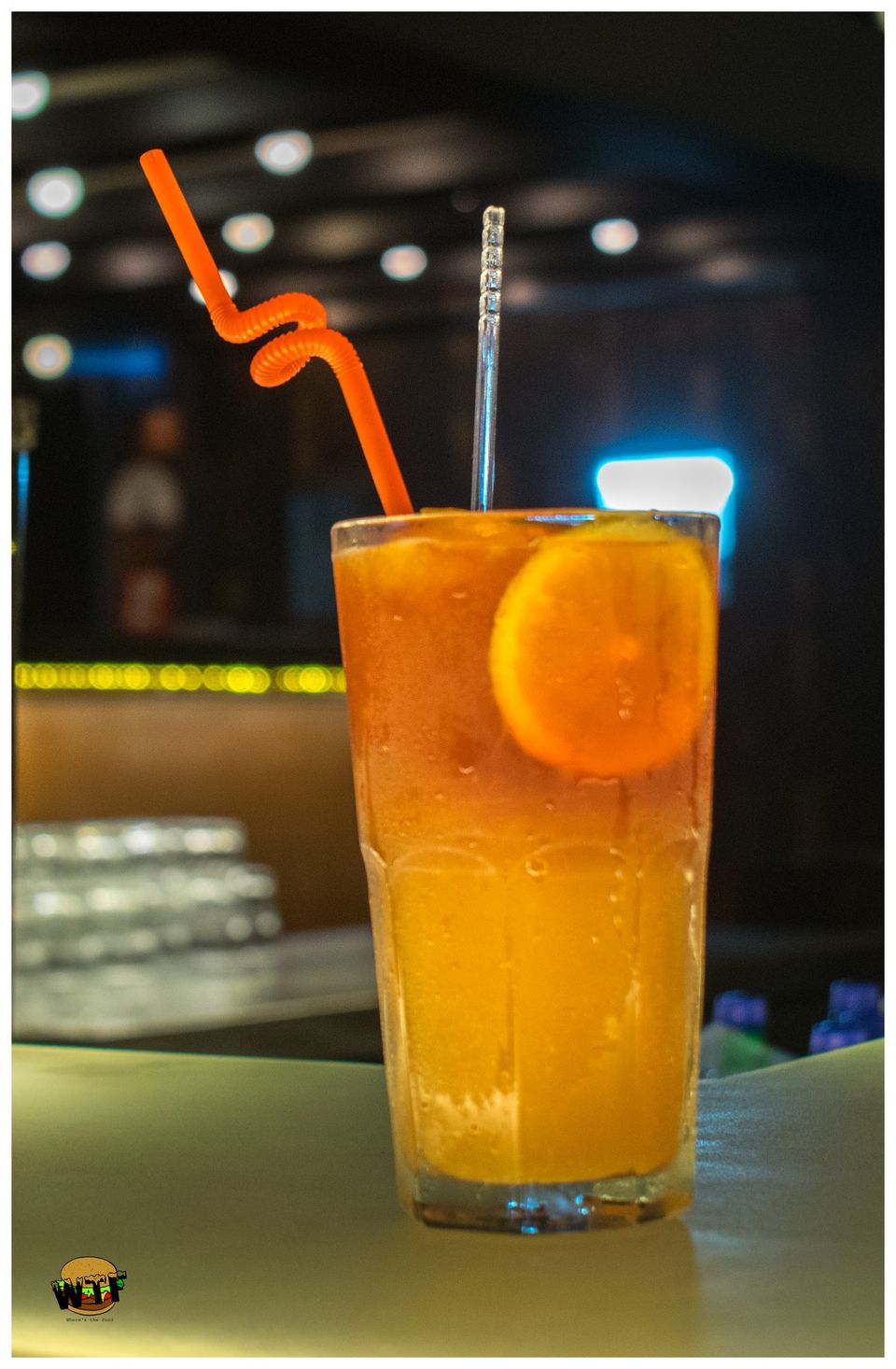 Pina Colada (I89INR):- A place that totally is a game when it comes to mocktails offers three flavors in Colada, namely Pina, Strawberry and Peach. As I already had Strawberry and Peach in my first drink, i decided to go for a Pina Colada. And, I swear to the coconut flavor, they know their shit the perfect way.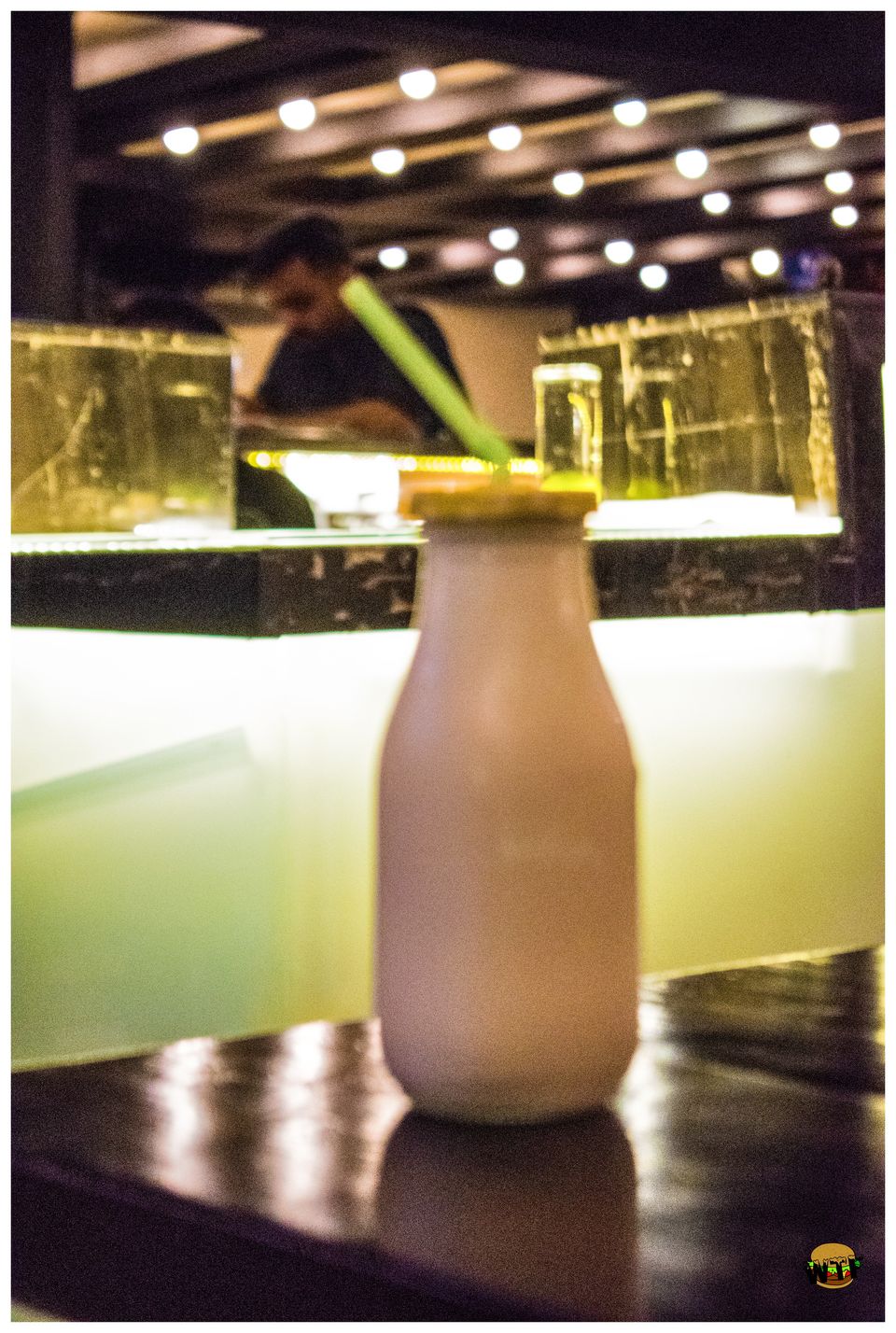 Starters:-
Prawns Ghee Roast (359 INR):- I'm a sucker for Prawns. Prawns turn me on the best way possible. And, Now i leave upto you to imagine all the wildest thought that you can think of, when i say they served these Prawns by roasting them in the ghee. Oh boy!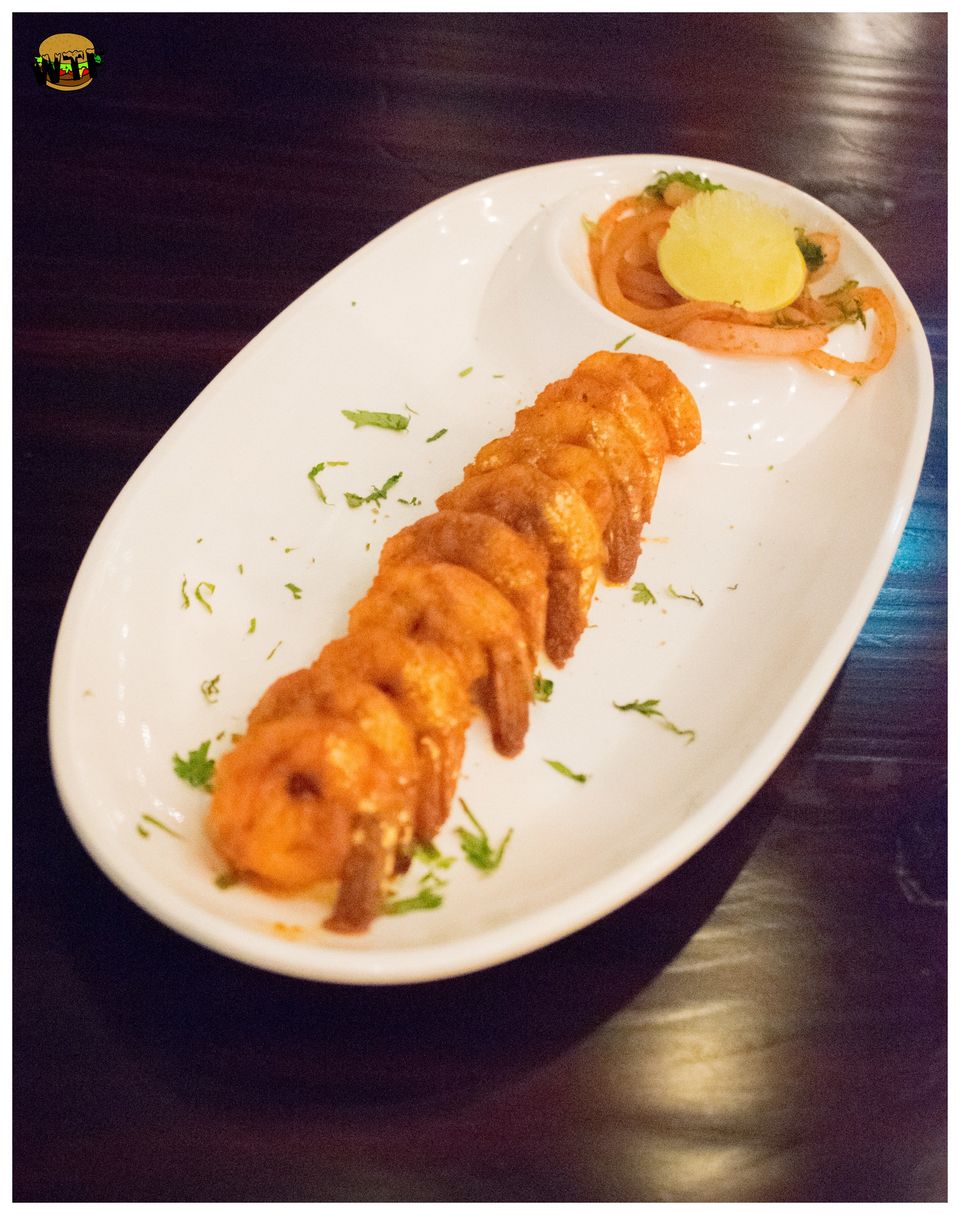 Oh Tehri Peri Chicken (299 INR):- Funny Name Right? Well, I hope you take the taste of this one seriously, Because this one is gonna make you come back again and again. A spicy peri peri flavor rolls on your tongue to tang your taste and make you go wow untill you say - "Oh Wow, I'm gonna wanna come back for this one, Duh".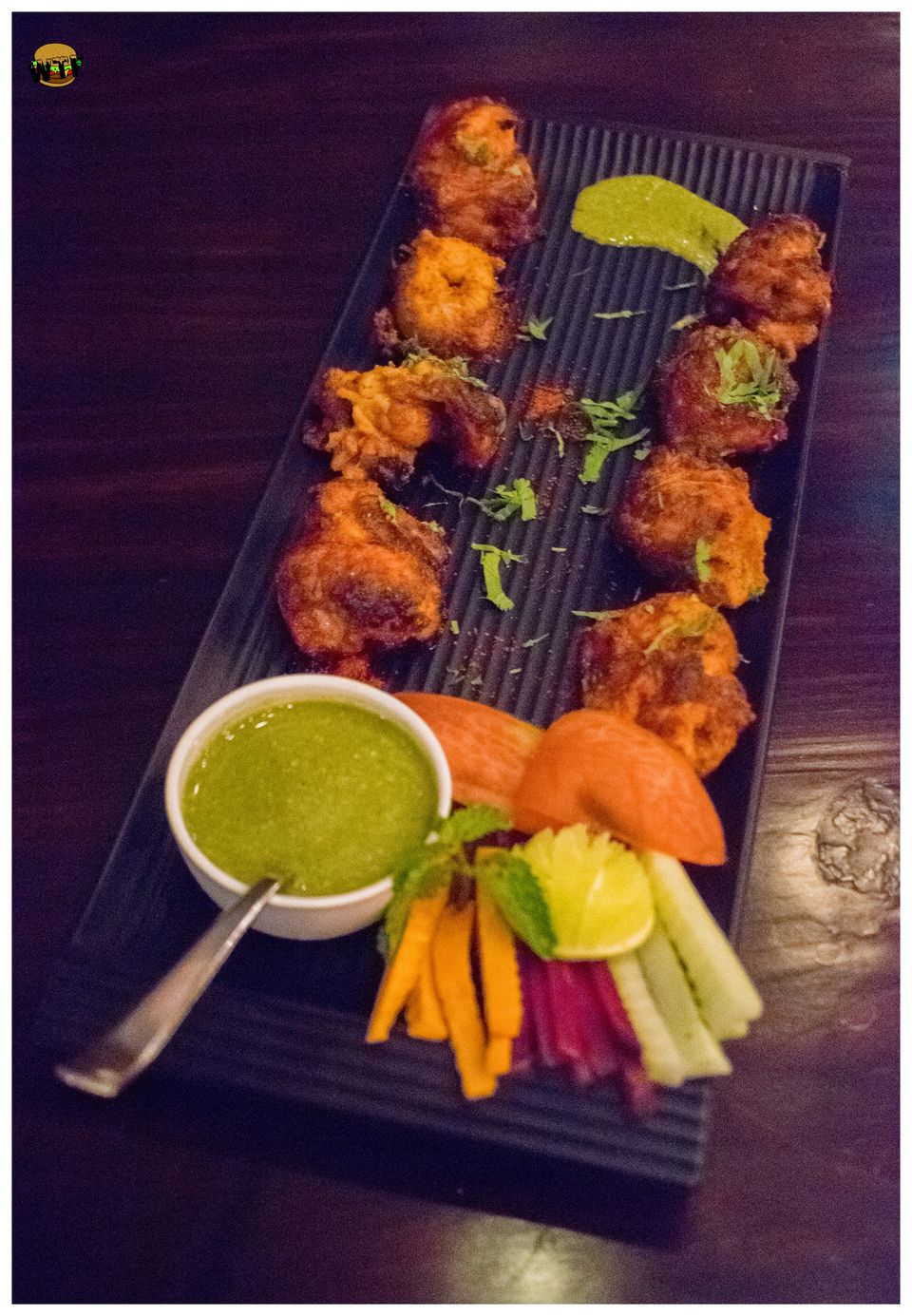 Thai Wings (249 INR):- Find me a human being who doesn't like Chicken Wings! FULL STOP.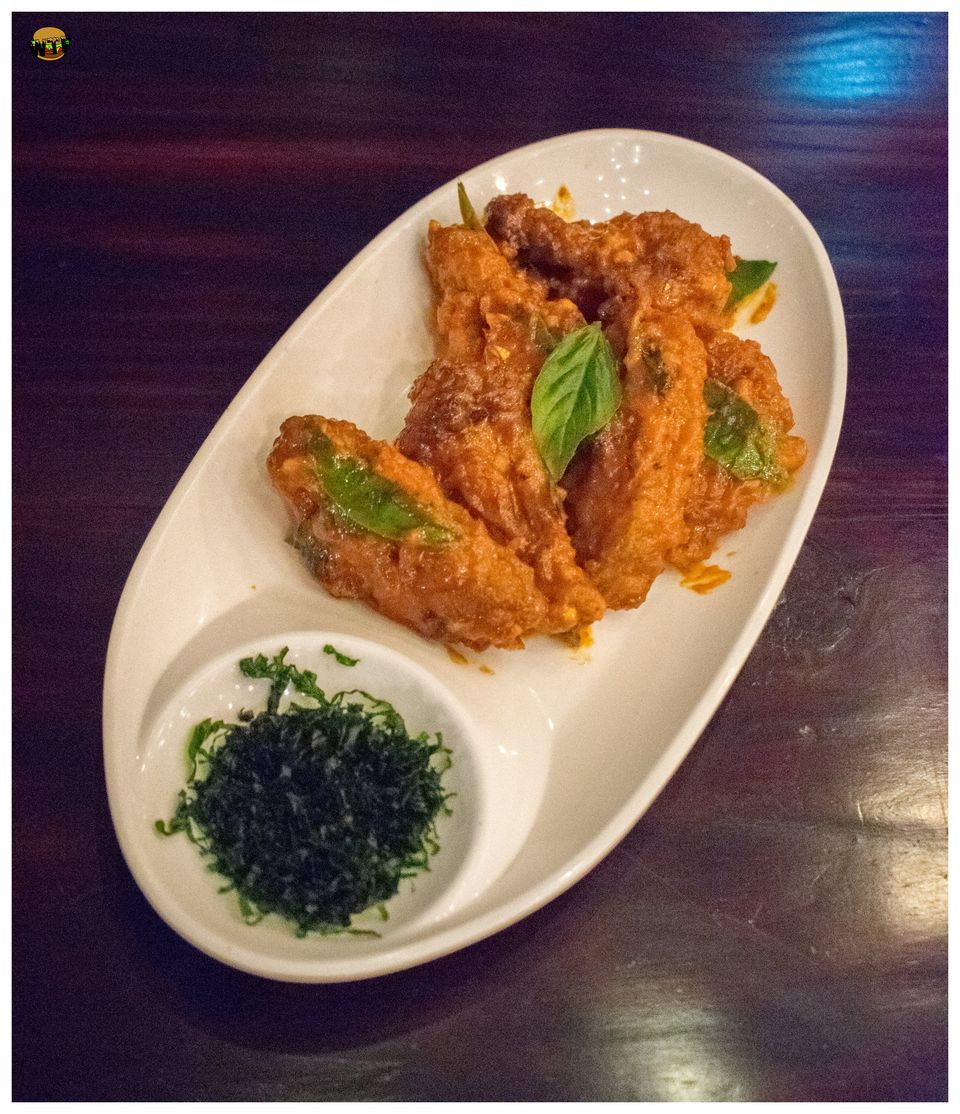 Crumbled Fish in Pesto Sauce (329 INR):- This is the best from the lot we are talking about, This is SAVAGE. I will really fall short of words if i start putting them in my mouth, The best way to put this up will be to say that Prawns were the only kind of fish I've ever liked until this happened to me.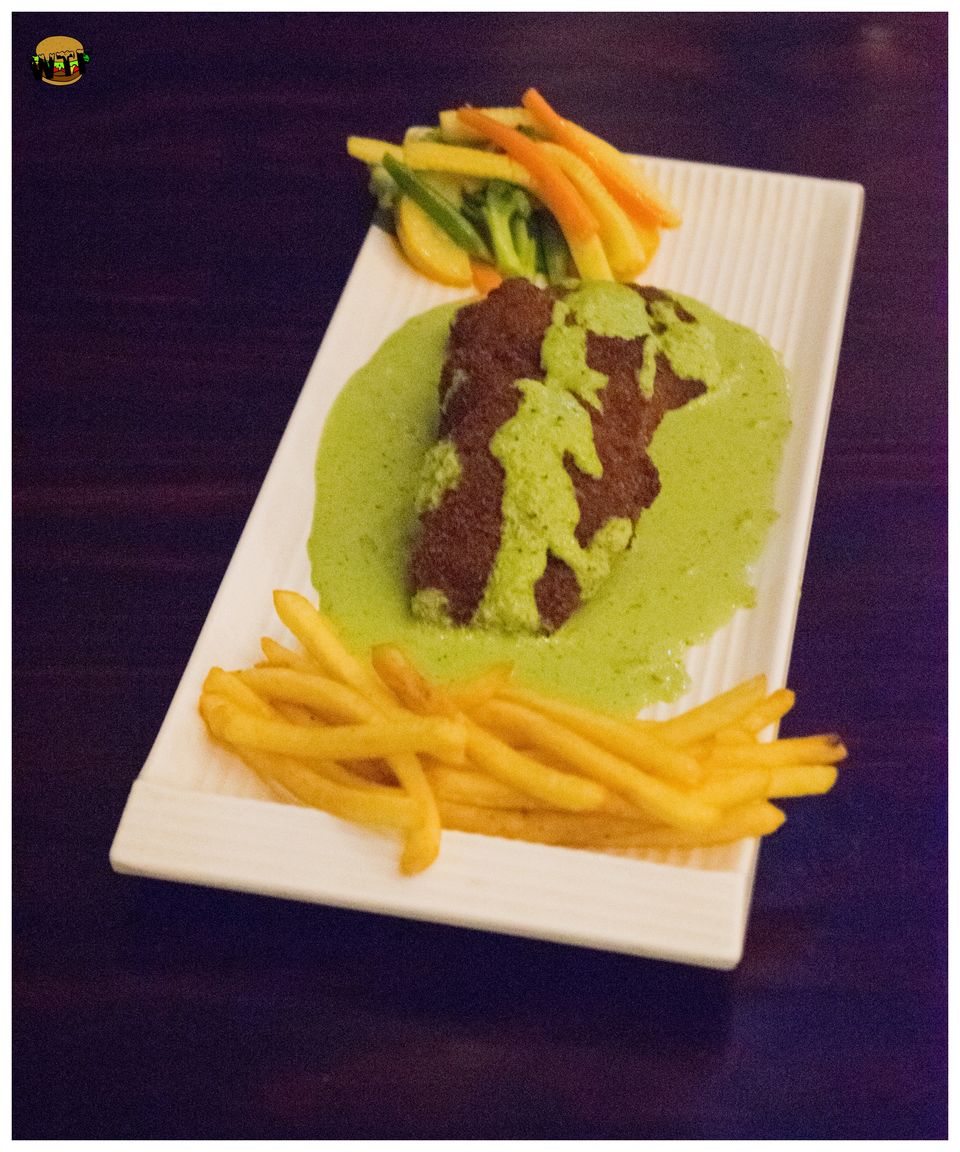 Main Course:-
Murgh Koya Ahudi (279 INR):- A creamy Gravy that has boned chicken pieces has a hint of spicy touch in it which can be felt easily.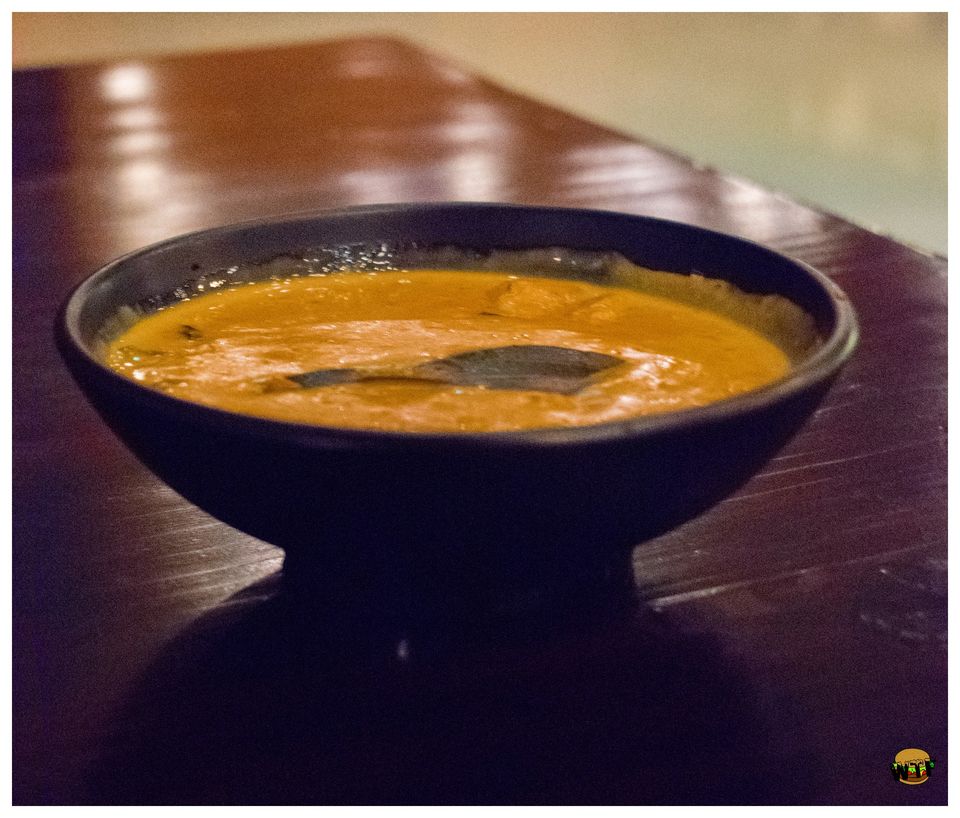 Veg Chinese Parsley Rice (179 INR):- Parsley is the common name for a bright green, biennial herb of European origin, Petroselinum crispum, which is extensively cultivated for its leaves, which are used as a garnish or for flavoring food.
A rice made up of Chinese parsley is a herb like green rice with a hint of assorted veggies in it and used to garnish on top of it.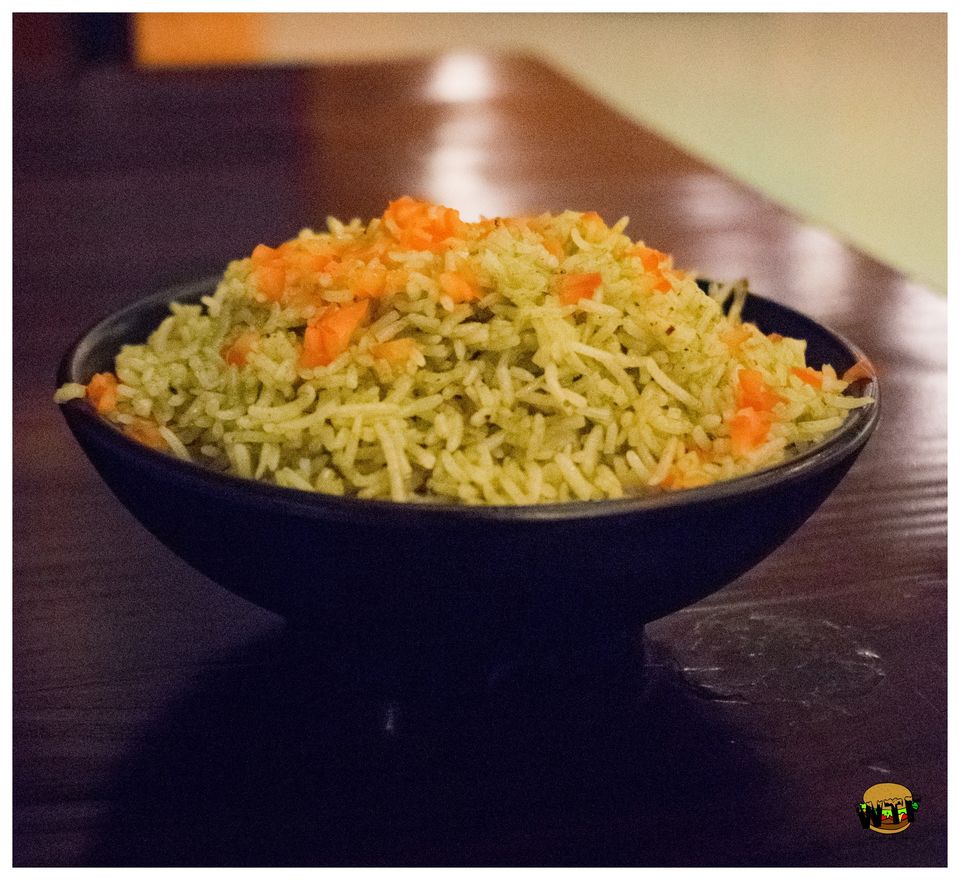 Chicken Malaysian Curry (249 INR):- Malaysian curries typically use turmeric-rich curry powders, coconut milk, shallots, ginger, belacan (shrimp paste), chili peppers, and garlic. Tamarind is also often used.
This classic Malaysian curry is often served as part of a festive New Year banquet. The secret is the fragrant Malaysian curry powder – a heady mix of cardamom, turmeric, cinnamon and cloves. And, This one went really well with the Parsley Rice. In other words, NO CONFUSION, GREAT COMBINATION.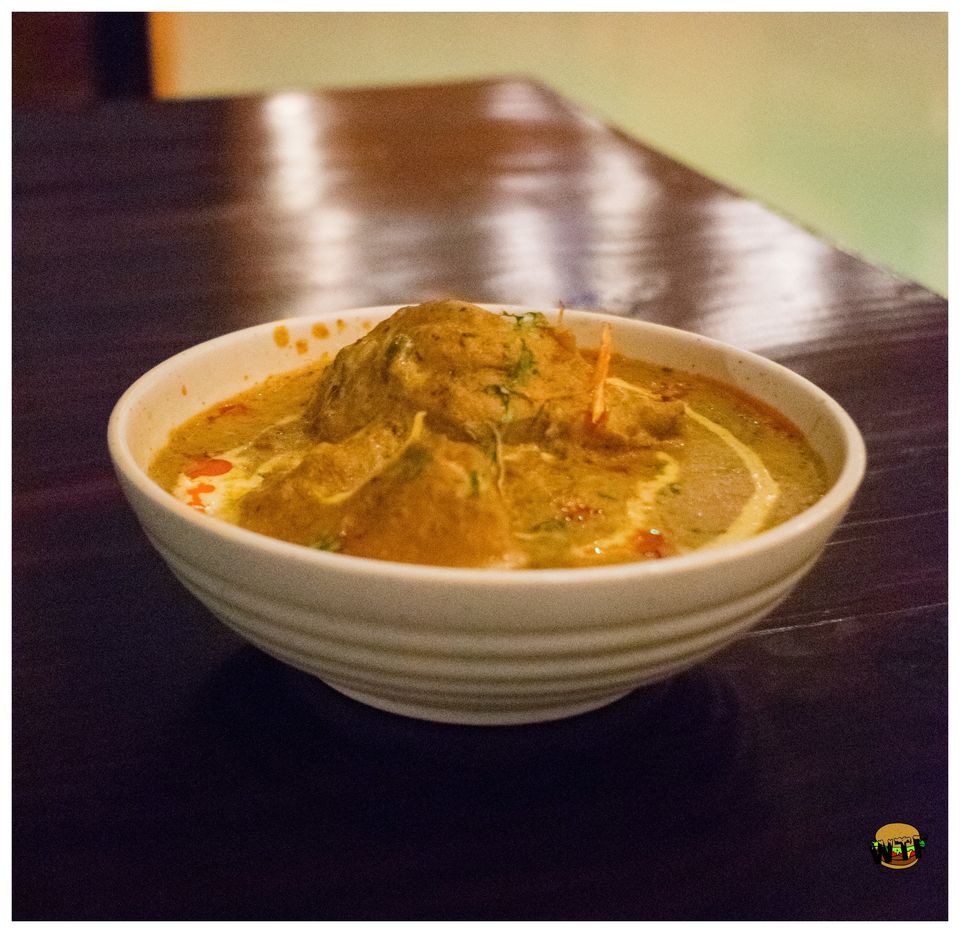 Desserts:-
Freak Shake Oreo Doreo (249 INR):- WARNING:- Freak Shake Oreo Doreo is a Dessert!
I was all full till it came to Desserts part. I couldn't even think of another bite unless i heard the word Oreo and i said I don't care. You gotta do it, You gotta do it. And, i would've regretted if i wouldn't have tasted this one. This was a little too sweet for me but I can't deny that it tasted yum still tho.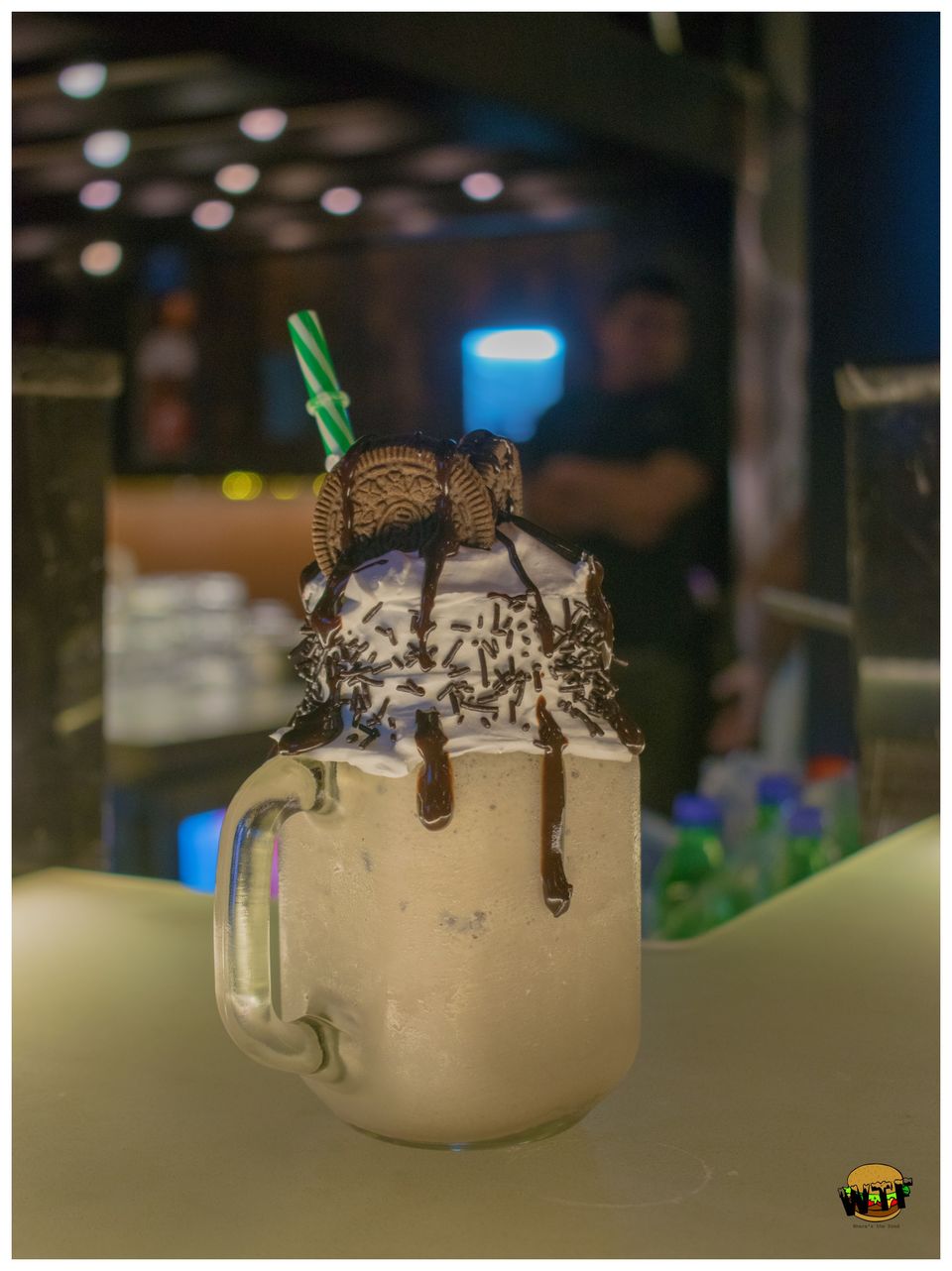 It was a delicious experience and i know no words could do justice to the quality of food they sereve here. Every bite that melts in your mouth leaves an unforgettable impression on your tongue.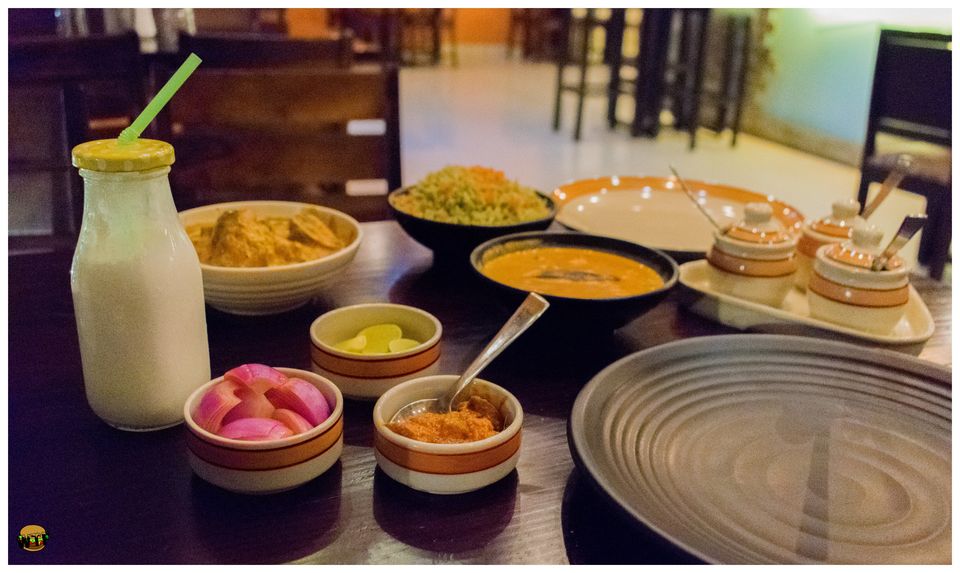 At last, Thank you Rishik Sengupta for extending the invite and Thank You Nikit and Team No Strings Attached for hosting us.