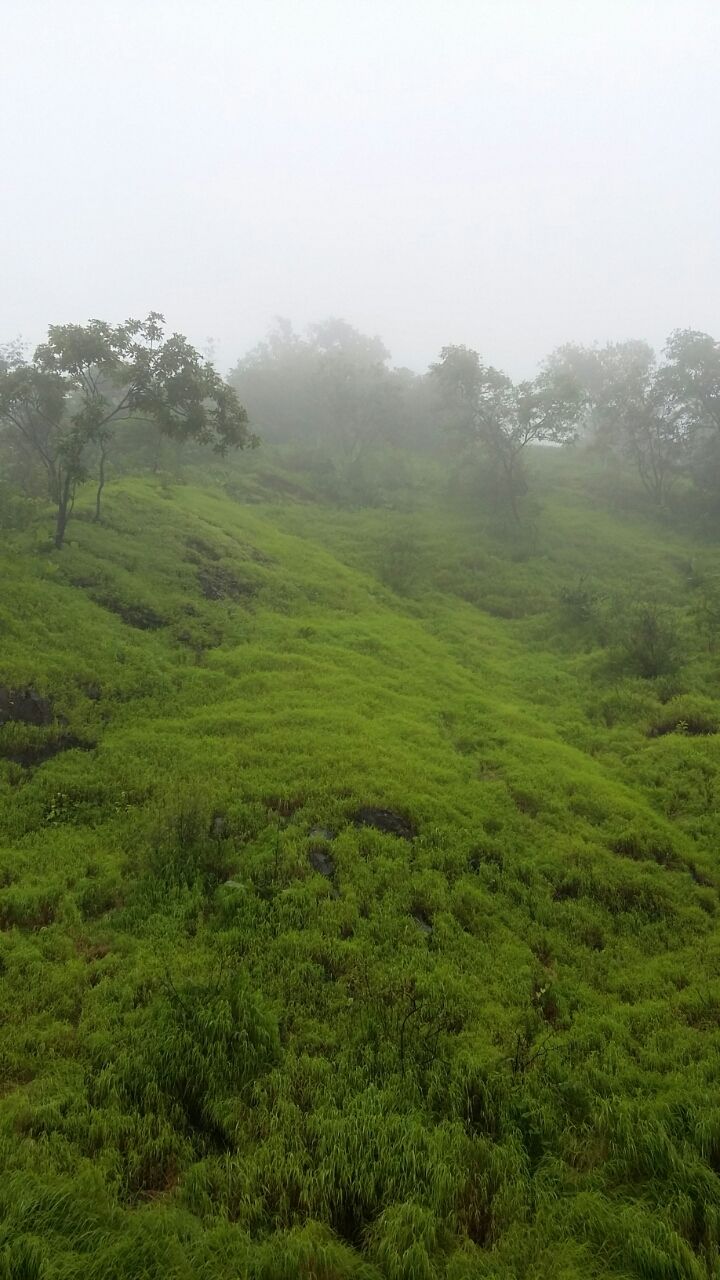 Tamhini ghat is around 50 kms from Pune. This road connects Pune to coastal parts of Maharashtra.

The place becomes bliss during monsoon. Wherever you will turn your eye you will see green. Natural waterfall springs up from top of mountains which lasts only till monsoon lasts.

The place become major revenue source for local villagers and they put up makeshift stall selling local food stuff.

Few requests though;

1. Please don't litter - I have been to tamhini ghat many times during off peak hrs and it pains me to see so much litter ( plastic tea cups, plastic bottles, corn cobs, chips packet, beer bottles). Nature provides you so much relief from garbage of your life. Don't give it back there

2. The place becomes very difficult to navigate after sunset. For your security - leave with enough Sun to follow you through our of ghat.

3. Don't drink in public - I understand people want to have good time but opening that big bottle of kingfisher strong beer or mixing a nip of royal stag in bottle of Thumps up is not required. Respect that there are kids and families there.