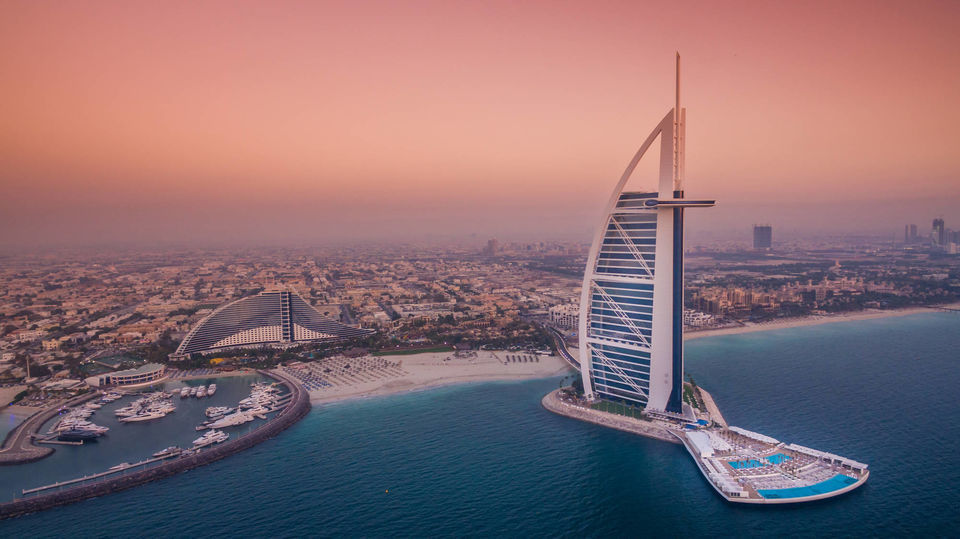 If you look up the word 'luxury' in the Oxford Dictionary, this is the definition you will find – "the state of great comfort or elegance, especially when involving great expense". It also suggests synonyms such as "affluence", "opulence" and "richness". What it doesn't include, however, is the term "Burj Al Arab Jumeirah". I found this to be surprising, because if there's anything in this world that can be unanimously recognised as an insignia of luxury, it's the Burj Al Arab rooms in Dubai.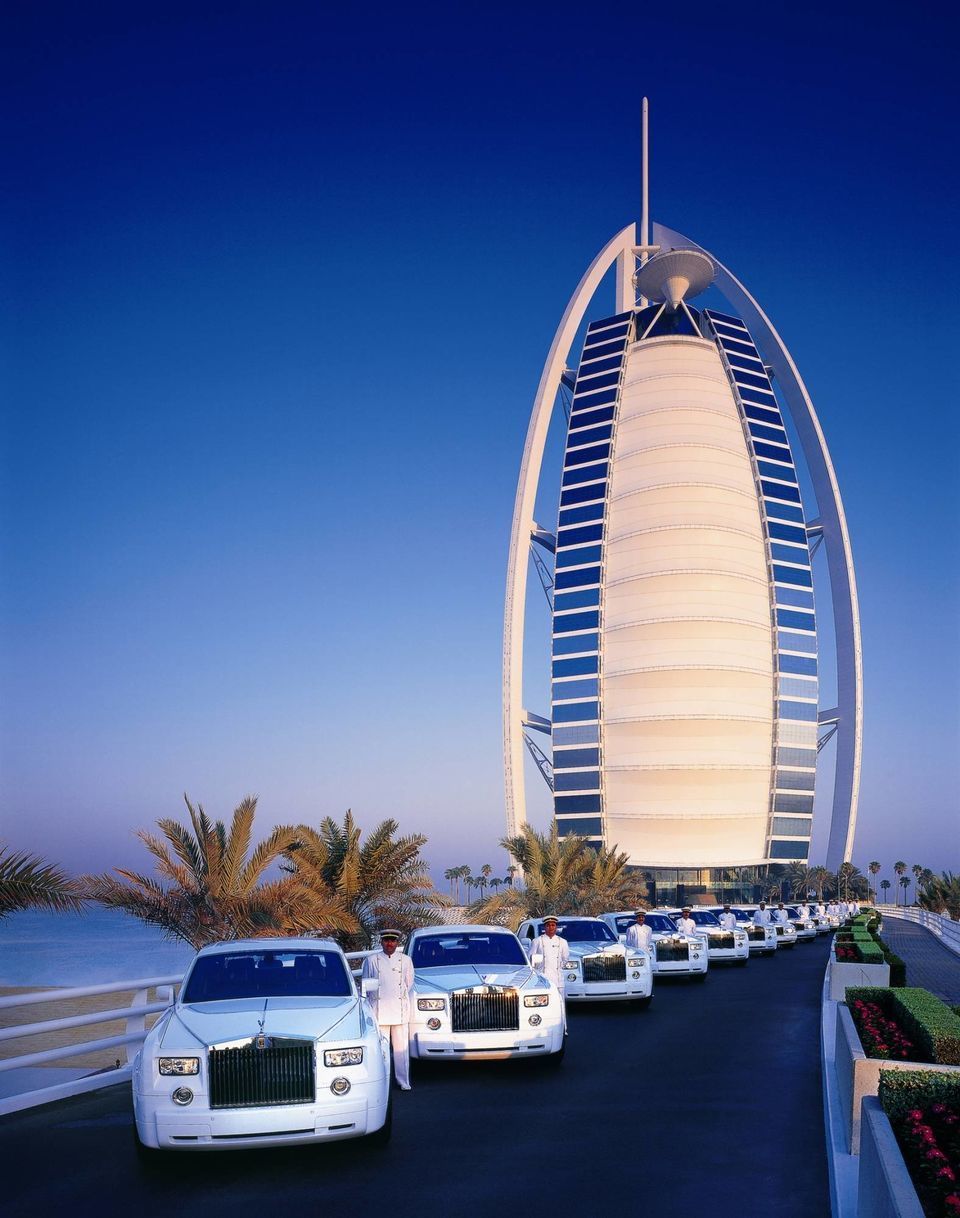 This flagship property of the Jumeirah Hotels is admired for its distinctive sail shape, and has almost become the official visual icon of Dubai. A stay in the luxurious Burj Al Arab rooms promise a larger-than-life experience and superior service that surpasses any you have had before. There is something for everyone on its premises – whether you are an adult couple, or a family with children; once you are inside this dreamy man-made island, you will not miss the outside world one bit.
Burj Al Arab rooms are ideal for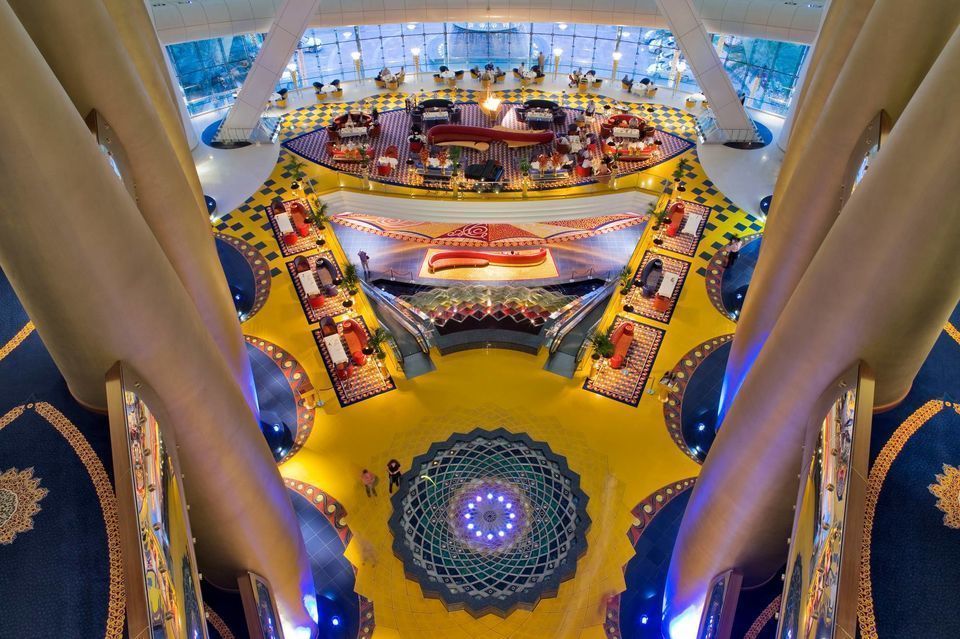 Newly-married couples, families and couples who want be to waited on hand and foot, and those who are looking for a piece of the good life. Besides the magnificent Talise Spa (perched 150 metres above the Arabian Gulf), an outstanding private beach on The Terrace and groovy nightlife, sister hotel a few minutes' buggy ride away boasts of the Arabian themed Wild Wadi Waterpark™, which is a delight for children and adults. So if you are the mood for a lavish experience, the Burj Al Arab rooms is where you should book yourself a stay.
About the Burj Al Arab Jumeirah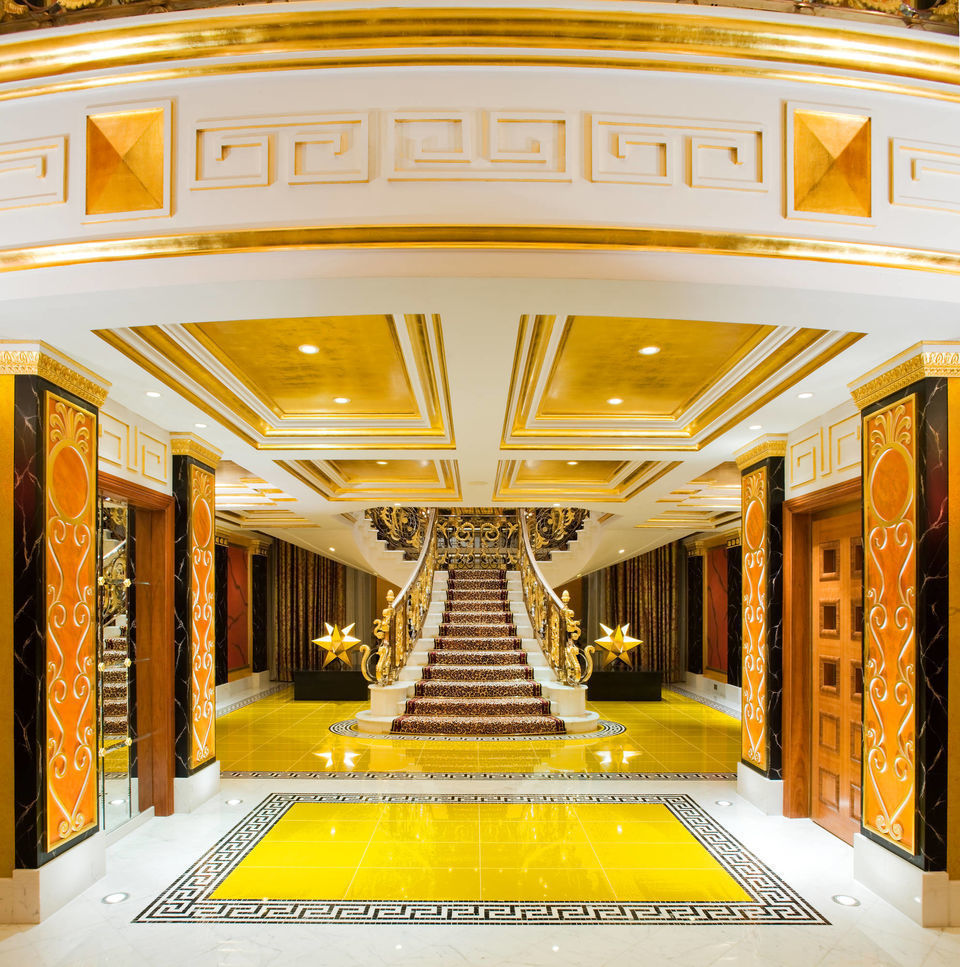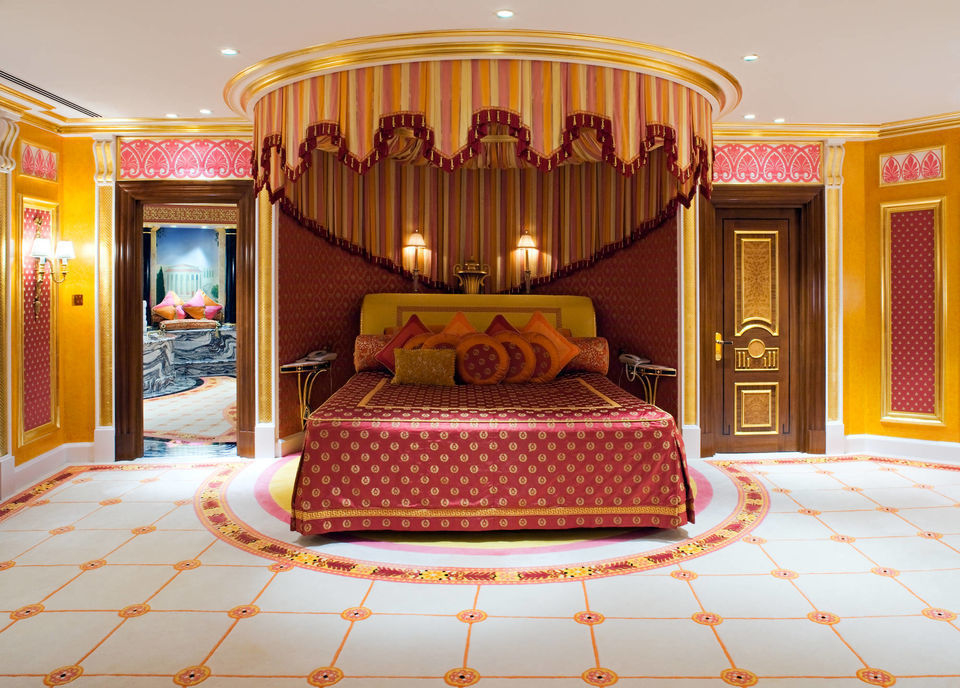 The Burj Al Arab Jumeirah is the tallest all-suite hotel in the world. It stands on an artificial island in the Arabian Gulf, around 280m from Jumeirah Beach, and is connected to the mainland by a private curving bridge. The ultra-luxurious Burj Al Arab rooms include room categories from one-bedroom Duplex Suites to the incredible Royal Suites.
Duplex Suites
With breathtaking sea views through the large floor-to-ceiling windows, the 202 duplex suites on offer are a cynosure to the eyes from within and outside. The rooms are fully equipped to serve your whims and fancies at the touch of a button, quite literally. A rain shower, jacuzzi, complimentary Hermès amenities, Eiderdown-bedding filled with feathers hand-picked from duck nests in Iceland, a virtual concierge in the form of a 24-carat gold iPad, are amongst a few of the amenities that make the Burj Al Jumeirah one of a kind. A pillow menu with 17 options, including options for children, designed with the utmost consideration is also part of the deal.
Cost: AED 11,000++ (or ₹1,95,000) (high season), AED 4490++ (or ₹79,870) (low season)
Special suite indulgence offer: If you book the Duplex Suite right now, you will receive a three night stay for the price of two.
Royal Suites
The epitome of luxury, there are two regally appointed Royal Suites spanning the entire 25th floor of the hotel. At the entrance of a Royal Suite, you will find a magnificent grand entranceway that segues into a hallway and finally onto a gold staircase. The 780-sq m-large suite can accommodate up to four adults and two children, all of whom have access to a private lounge, two large dressing rooms, two master bathrooms, personal in-suite elevator, a private dining room for 12 and personalised private bars.
Cost: AED 66,000++ (or ₹11,74,000)
If you are looking for an unparalleled opulent experience, you can book a Royal Suite right away.

Besides being a complete holiday destination, the hotel has also become one of the most sought after properties to host a destination wedding. Its magnificent Al Falak Ballroom can accommodate up to 250 guests for a lavish function.
Food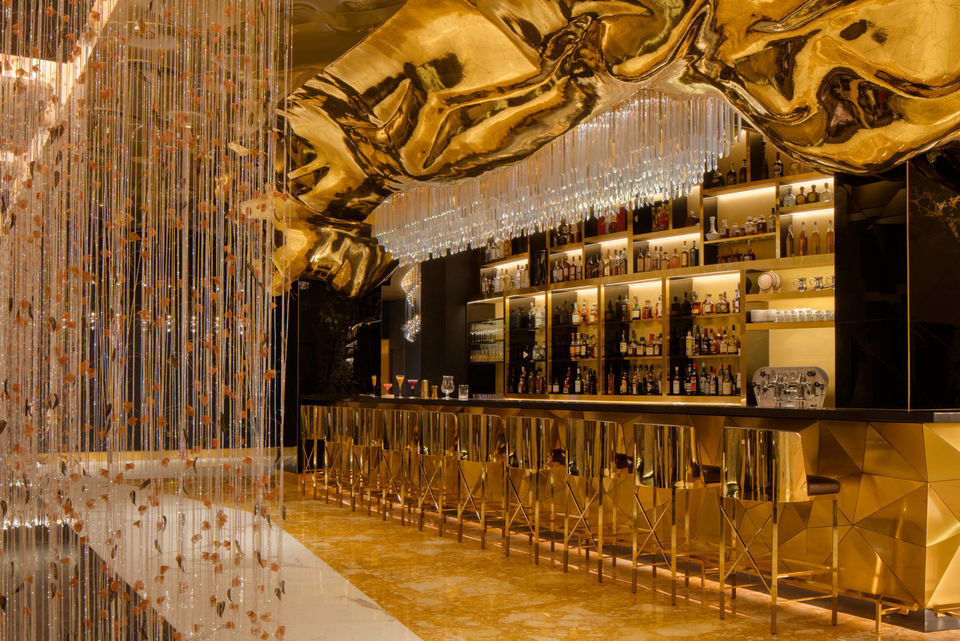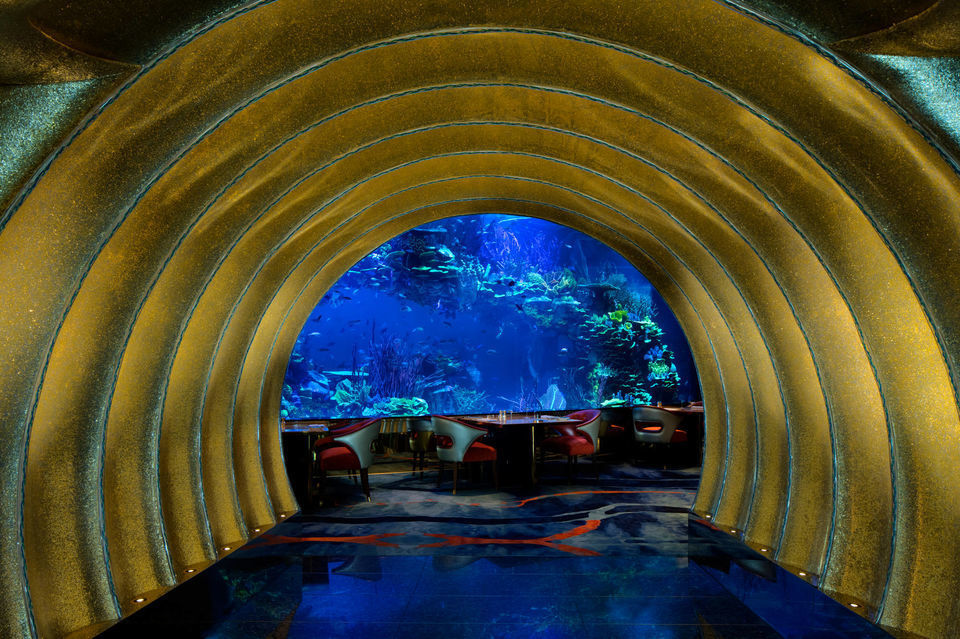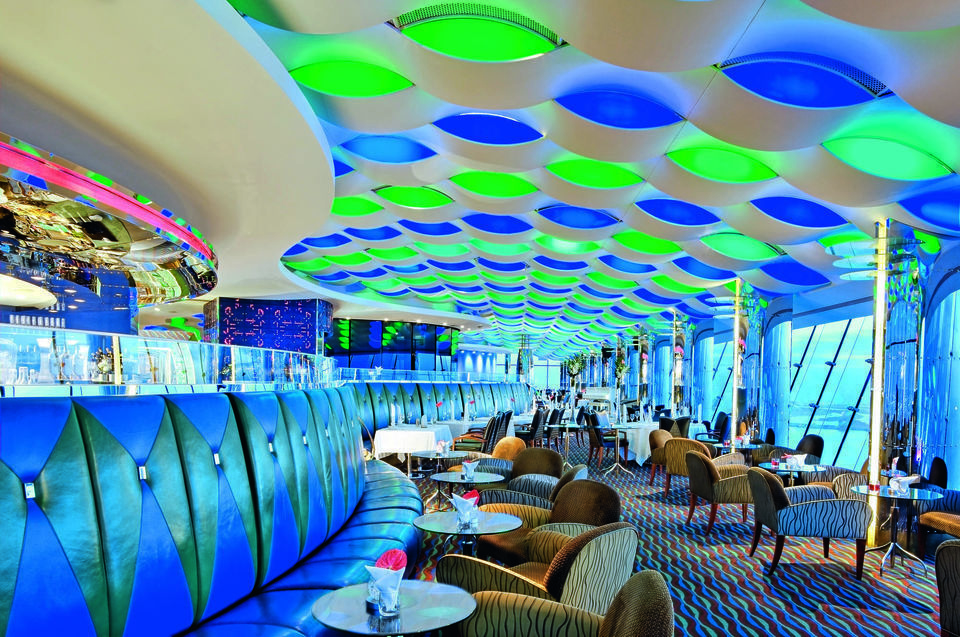 The Burj Al Arab Jumeirah is universally renowned for its masterful culinary experience. There are nine eateries within the premises that cater to multiple occasions and moods:
Scape Restaurant & Lounge: A contemporary Californian-fusion restaurant that specialises in social dining.
Gold on 27: For a quintessential Dubai experience, visit this super-hip hotel bar with bold gold interiors. The inventive cocktail menu features fusion local flavours that you can enjoy while grooving to DJ Darko De Jan.
Nathan Outlaw at Al Mahara: World-renowned British chef, Nathan Outlaw serves you exquisite seafood at this restaurant, while you sit around a stunning central aquarium.
Al Muntaha: Meaning 'the highest' or 'the ultimate' in Arabic, this modern French restaurant is located on the 27th floor. It lives up to its name by serving imaginative French cuisine against a stunning backdrop.
Bab Al Yam: For a laid-back culinary experience, Bab Al Yam is the place to be with a contemporary and relaxing setting, complete with floor-to-ceiling windows and plush lounges.
Al Iwan: Richly decorated in bright red and gold, this Arabian buffet restaurant offers fantastical sea views from within the heart of the world's tallest atrium.
Junsui: With elaborate Swarovski crystals adorning its stylish dining room and cocktail lounge, Junsui offers the best of pan-Asian cuisine in the city.
Sahn Eddar: This magnificent atrium lounge is perfect for morning tea or an afternoon coffee along with many kinds of sweet delights amidst lush surroundings.
Skyview Bar: Soaring 200m above sea level, the Skyview Bar promises a night to remember (or maybe too blurry to remember) on its top-of-the-world setting and on-the-rocks drinks.
What to do here and around
In the midst of all this opulence, you will find a lot to do at the hotel and around it.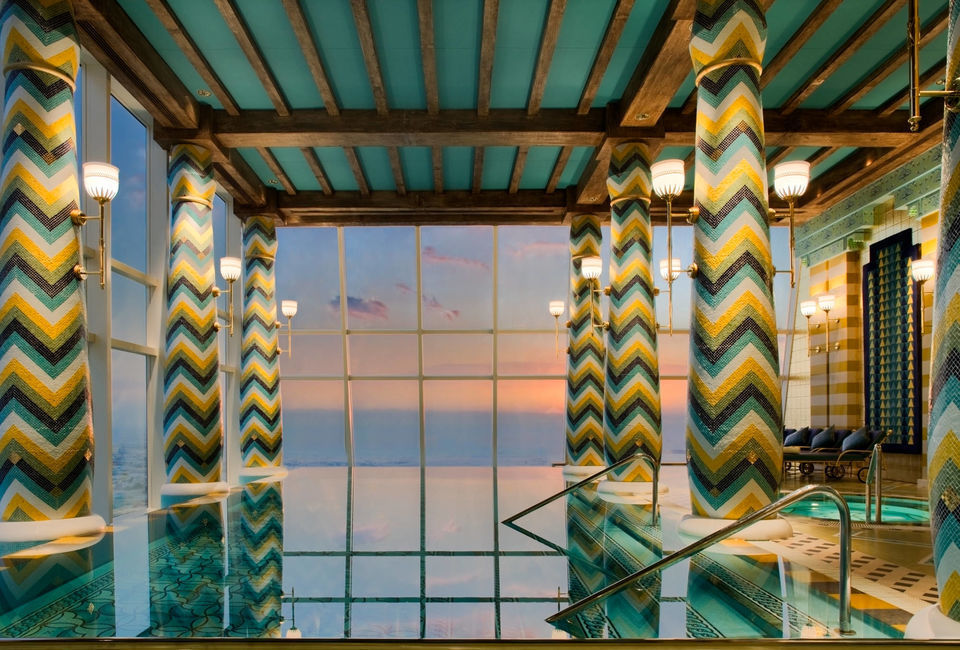 1. Talise Spa: With 16 luxurious treatment & therapy rooms, indoor infinity and plunge pools, saunas, Jacuzzi and steam rooms, the Talise Spa serves as the ultimate place to rejuvenate your mind, body and soul.
2. Wild Wadi Waterpark: A dreamland for children and adults alike, the Wild Wadi Waterpark™ is situated adjacent to the Burj Al Arab Jumeirah. The amusement water park offers 30+ rides and attractions for an unforgettable experience.
3. The Terrace: Spread across 10,000 sq-m, this is the first man-made luxury beach facility of its kind, promising a spectacular experience. Amongst the many features on offer, there are 32 private cabanas, 126 sun loungers, a freshwater pool with a swim-up bar, and an infinity saltwater pool which is the perfect place to catch a mesmerising sunset.
4. Burj Khalifa: Almost a kilometre-long, the Burj Khalifa is the tallest man-made structure in the world and hence is a designated tourist attraction in the country. It is just a 20-minute drive away from the Burj Al Arab.
5. The Dubai Mall: From the tallest to the largest. The Dubai Mall is the largest shopping mall in the world by total area. You can shop for anything under the sun at this architectural masterpiece. It's also a short drive away from the hotel.
Getting there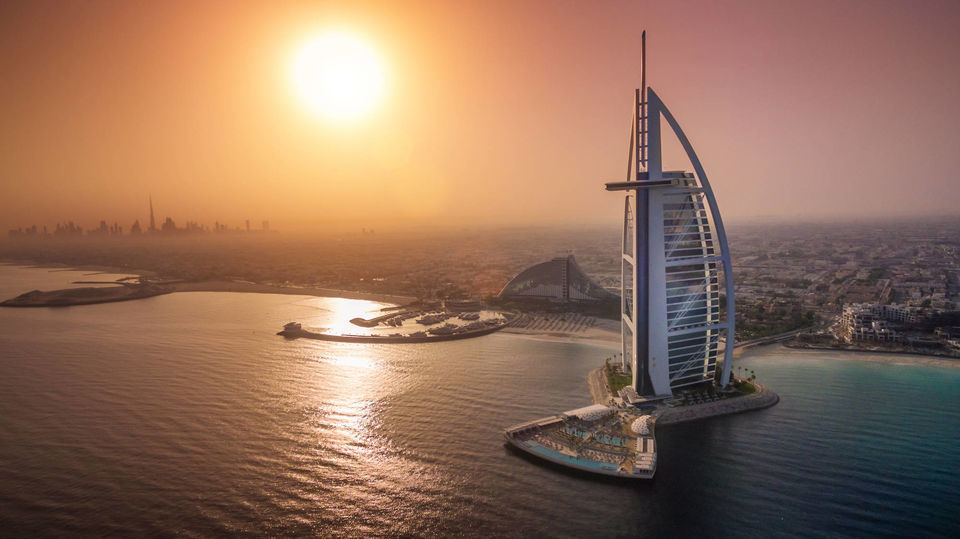 The Dubai International Airport is aerially connected with all major cities of the world. The Burj Al Arab Jumeirah is a 25-minute drive from here. The hotel can arrange a complimentary luxury pickup for you, so remember to ask ahead.
Best time to go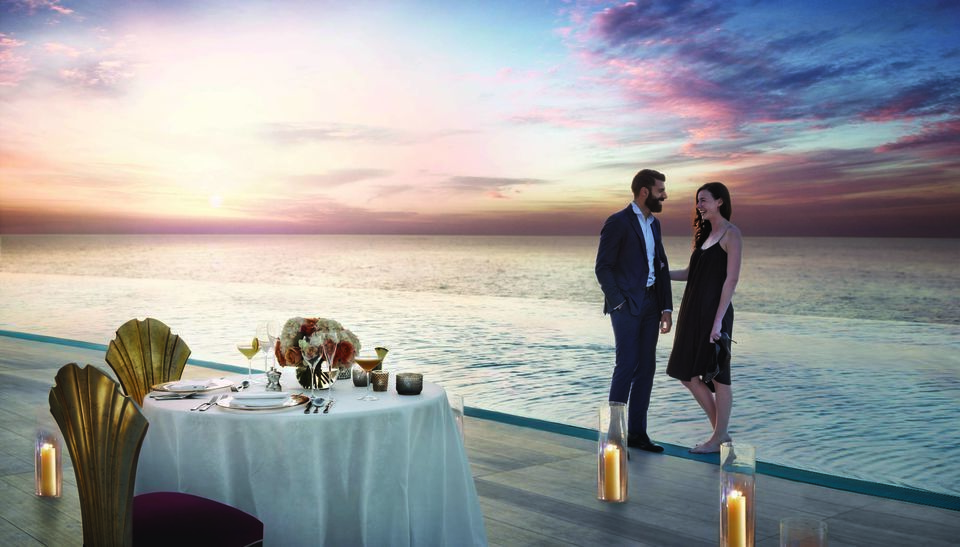 Dubai always has something new to explore so it is a wonderful city which can be explored all year round. The cooler months are between November and April. During the summer months, visitors will find amazing discounted shopping in the malls.
There is no other worldly substitute to the Burj Al Arab rooms when it comes to sinful self-indulgence. If you have a personal or professional milestone coming up in life, now is the best time to book a stay at the Burj Al Arab Jumeirah because of their Suite Indulgence Package offer, where you can stay for three nights by paying the price of two. There is nothing better to look forward to in life than this.
In association with Jumeirah Hotels and Resorts.
Frequent Searches Leading To This Page:-
burj al arab rooms booking, burj al arab room rent per day, burj al arab room tour, burj al arab rooms per night