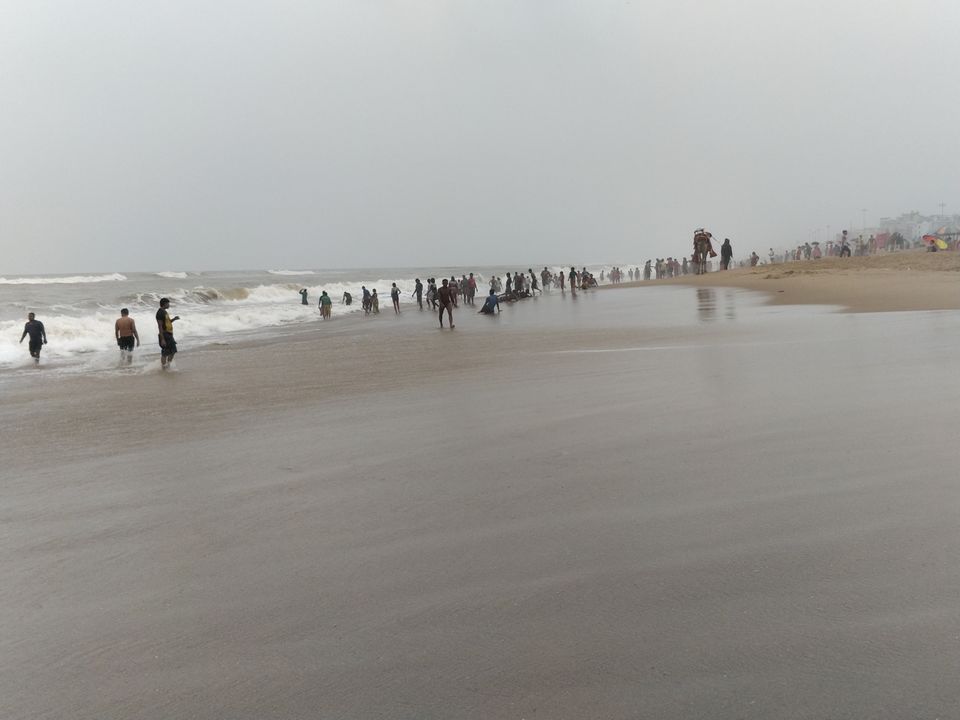 Situated in the south eastern part of India Puri is believed to keep so many history.
So day one you reach bhubaneshwar from your place from where you can either take a bus or train which will cost you around 80 rupee.
From station and bus stand jagarnath temple is around 1 and half kilometers. There is so many amazing things to know about this temple but as photography is prohibited so I can't show you pictures of temple but I have put pictures of the golden beach.
Some of the facts about jagarnath temple that no shadow forms of the main temple .Flag of the temple gets always opposite to the direction of the wind.There are three CHAKRAS in three parts of the temple which when seen from a particular angle all comes in row.
Here you will get one prashad made of curd and rice which tastes really nice and as all the services are free you will not need to spend much.This temple is more the 600 years old .From temple beach is around 15 minutes far and the e rikshaw will take around 50 rupees to reach there are many hotels you can get near the sea beach .In the evening you can eat fresh fish crabs and shop little stuffs.I can say it's a must visit place at low cost.