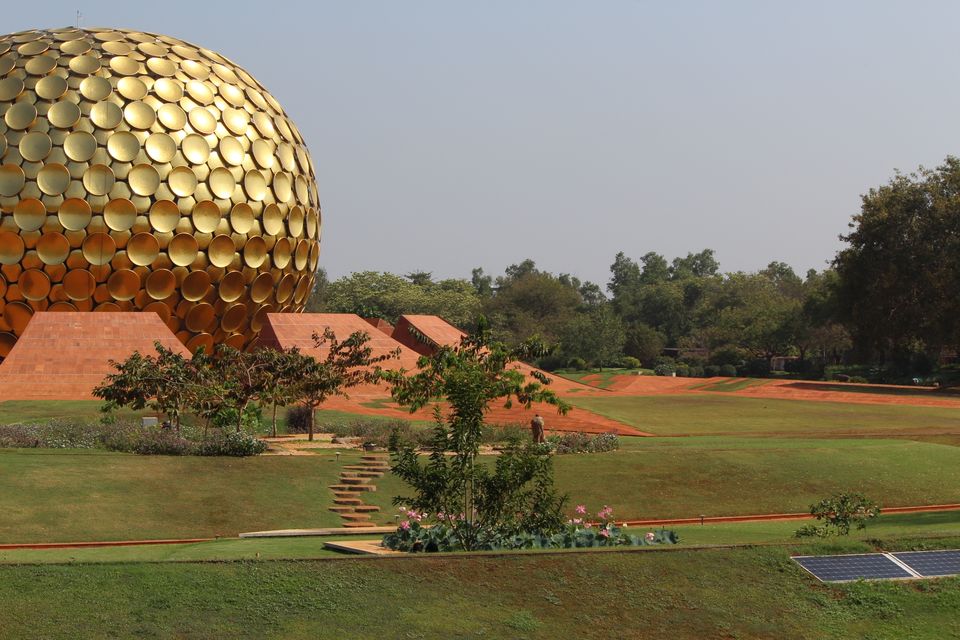 " Let the waves hit your feet and the sand be your seat"....
Annonymous.
On 10th of March I started my journey along with my parents towards the French Town of India- Puducherry.
Puducherry, earlier known as Pondicherry, was the French capital during the British rule. This union territory, has a strong influence of many foreign cultures apart from Indian and French. The majority here speaks English and Tamil. And, this town is super clean compared to other places in and around Tamil Nadu. The town is inhabited by three community, equally divided in area, i.e. Christian, Islam and Hindus.
HOW TO REACH:-
My parents and I took a train named HOWRAH PUDUCHERRY EXPRESS 12867. This train, starts at 11.30pm and runs only on Sunday from Howrah. We reached Puducherry station on 12th March at 9am. We took an auto for ₹100 from outside the station and went to White Town were I had my booking in a villa. It's just around 4min from the station in an auto. You can also hire an ola but I did not see much of them running on road.
You can also reach Villupuram Junction from any part of India and hire a bus or a train and reach Puducherry station or the town.
Where to stay:-
Puducherry has a large number of hotels including budget to luxurious and heritage hotels and villas.
I booked through an online app and got an amazing deal in white town. The hotels in White Town are quite expensive. I stayed with Villa Meena.
Address:
Villa Meena
8- suffren street, White Town, Puducherry- 605001.
If you wish to stay in the Aurobindo Ashram, you can do as well:-
https://www.sriaurobindoashram.org/visitors/stay.php
Ashram offers you a good stay for a very minimal amount but you need to contact them over phone before arrival at a minimum time span of 2months earlier.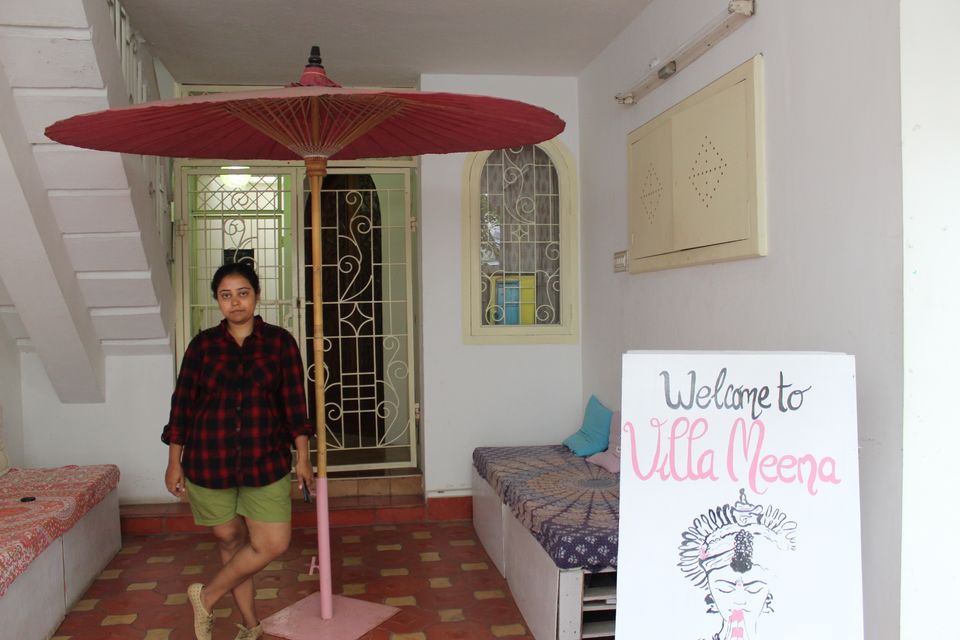 As we reached early morning, we decided to go to the local sightseeing.
All the places of interest were at a walkable distance from our residence.
First, we went to pay our tribute to the Ashram known as 'Shri Aurobindo Ashram'.
You have to submit your shoes outside and enter the ashram. No cell phones and photography is allowed inside the place. You can see around the place. The ashram timings are:
8.00- 12.00
14.00- 16.00
Inside, you need to maintain proper silence and respect the scenario. You can also buy postcards, ashram maps and books from inside.
Just beside the ashram is a GANESH TEMPLE. The name of which is very hard for me to pronounce....but I can always copy paste..
ARULMIGU MANAKULA VINAYAGAR DEVASTHANAM.
This temple is dedicated to lord Ganesha and here you can see him getting married to two women. The architecture is superb. But you cannot take pictures inside. Outside you can meet Lakshmi- the elephant who will shower her blessings upon you by her beautifully decorated trunk.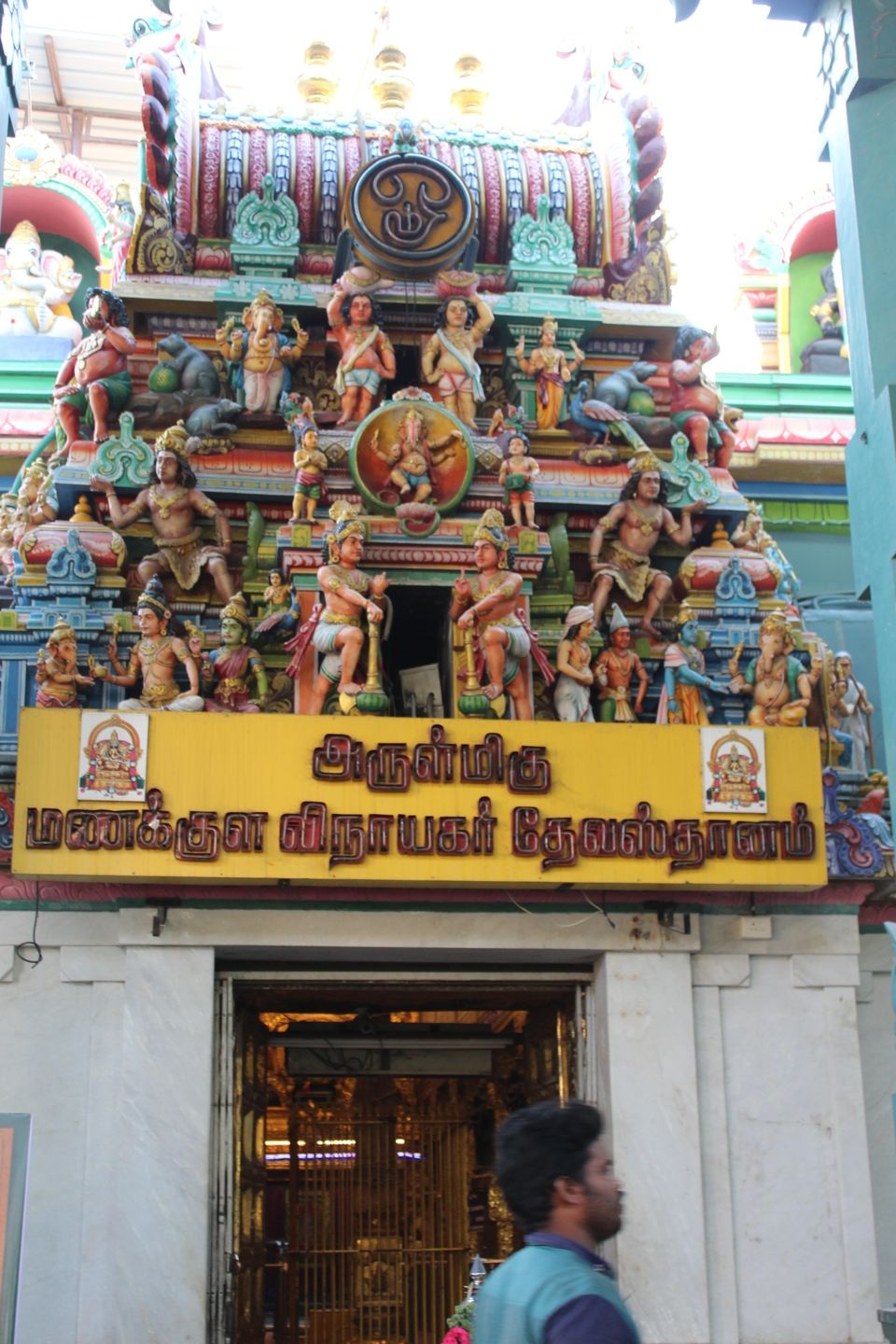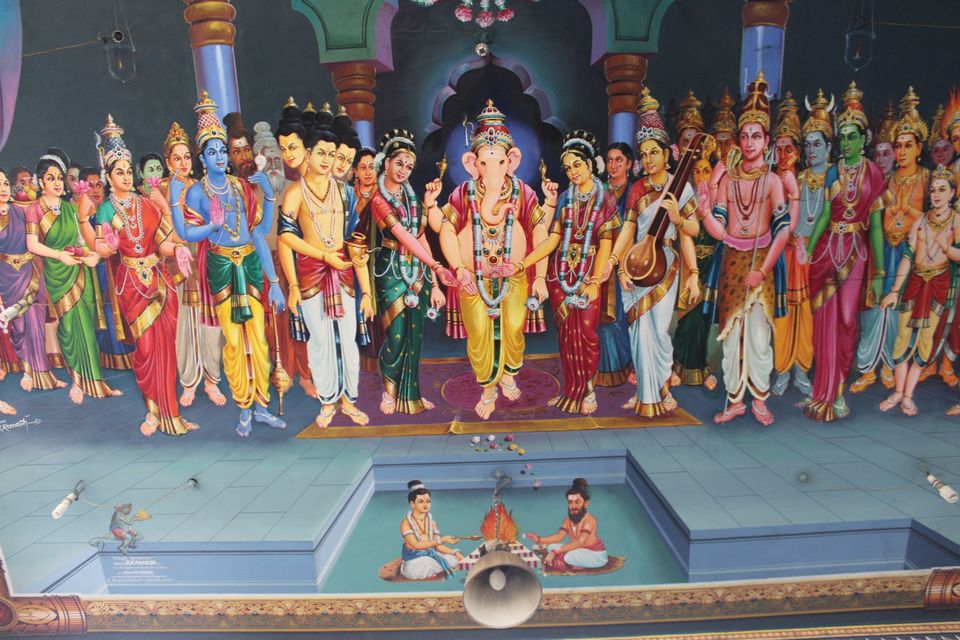 After all of this, we headed towards the BUREAU CENTRAL and collected our food coupons for the next day.
Bureau Central is a place under the ashram where you can request to allow you to have food in the ashram. They offer this opportunity normally to those who stay in the ashram or in the places associated with the ashram... But for outsiders you need to request them hard enough to allow you to taste their essence.
You can buy coupons for ₹50/person which includes breakfast, lunch and dinner. And trust me the food is very heavy, healthy and all organic.
Then we came to SHRI AUROBINDO AUTOCARE CENTRE and collected our passes for ₹100/head for the next day. They provide this passes to take you to Auroville and return you back to their ashram. They have two sessions... One in the morning and the second in the afternoon.
In the morning session they generally take those who purely wishes to meditate inside the Matri Mandir in Auroville.
The second session is for those who are visitors.
Because they had seats available, they shifted the three of us in the morning session.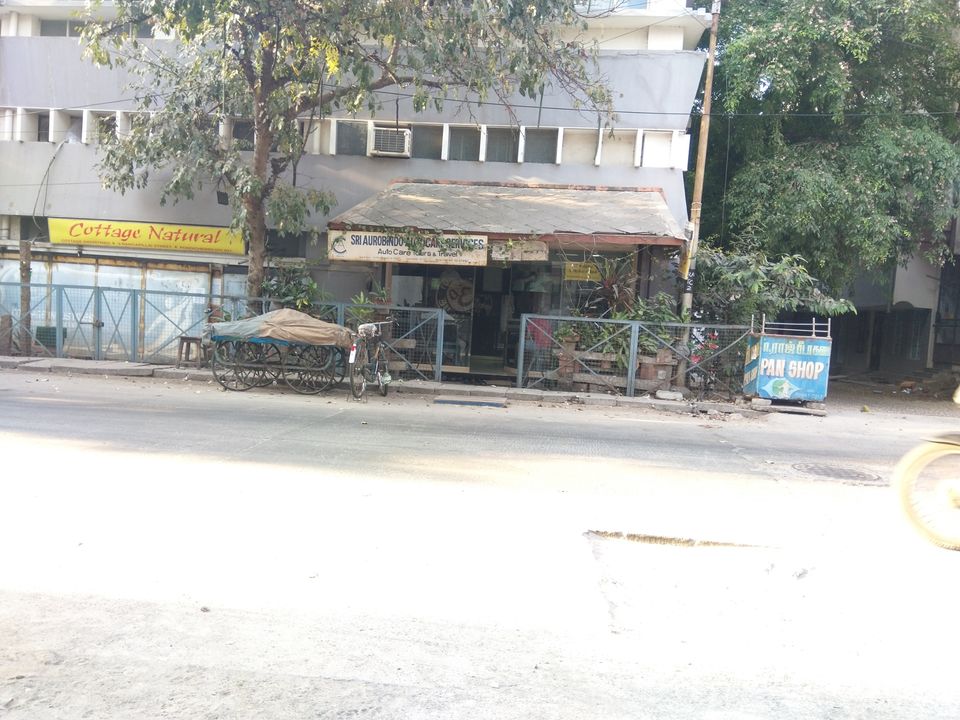 Next we three, headed towards the famous PROMENADE BEACH. Over there we visited the GANDHI STATUE and THE FRENCH WAR MEMORIAL. Both of this lie in the vicinity of the promenade.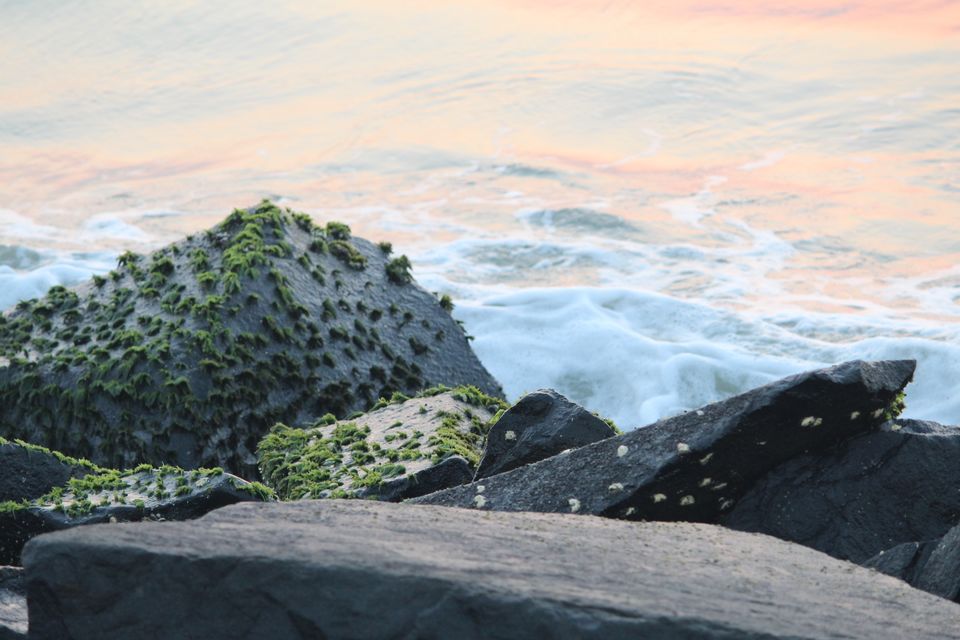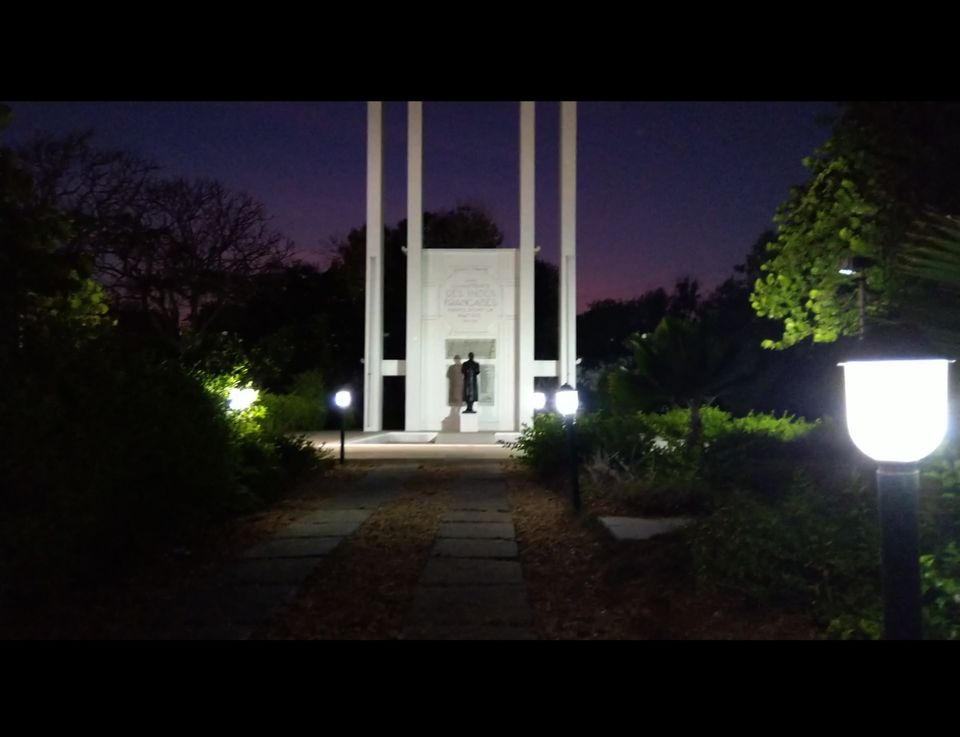 This beach is super rocky, so if you have any wish to swim in Pondicherry you don't have to drop it down but head towards Paradise beach or Serenity Beach.... But I found it hard to swim anywhere.
On 13th March 2019, we woke up at 5am and got ready for our breakfast at Aurobindo Dining Hall. They serve breakfast from 6.30am-7am only. The food was delicious and super healthy.
Next, we headed towards the AUROBINDO AUTOCARE CENTRE. From their a bus picked us up at 8am and we reached AUROVILLE at 8.30am. After reaching Auroville, we gathered our Viewing Passes for Matri Mandir.
NOTE- In Auroville, one has to be a second timer in order to get inside the Matri Mandir. If you are a first timer, you need to apply there for the meditation passes in the Information Centre. There are two kind of pass- One is the Yellow Pass, which they provide in hand from the Information Centre Auroville and the second one is Group A pass which you receive online.
They maintain this system as they want to filter and input people only with the sole purpose of meditation inside the golden globe.
Being partial atheist, I decided to skip this and view the Matri Mandir from outside. So, at 9.15am the Information Centre Auroville opened up and I took three passes and started our journey of 1.5km of walking amidst the greenery of Auroville. Now, if you have any elderly person or anyone with a walking problem, you can request in the Information Centre to arrange for a free bus ride.. and they shall help.
After, reaching the view point I took a lot of pictures because the surrounding is really picturalaseous.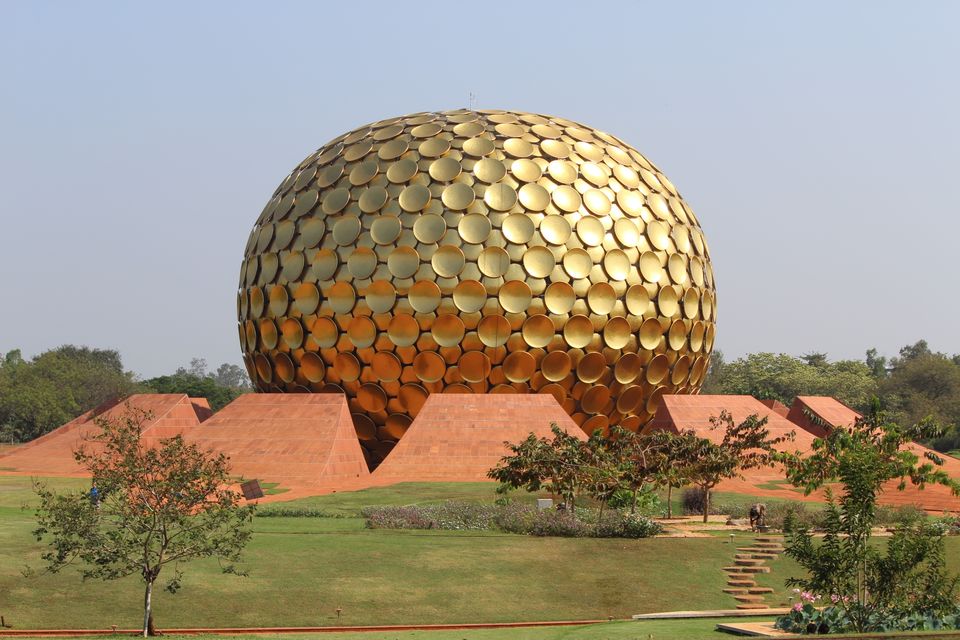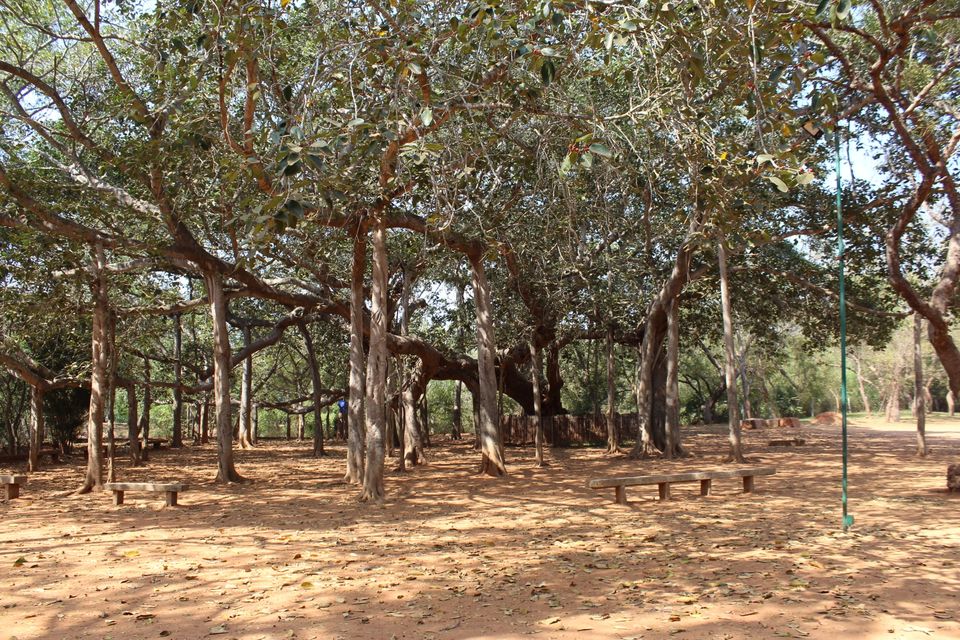 After spending a few good moments, a bus took us back to Information Centre Auroville. It was 10.30am. I hopped inside some very good boutiques around the centre. The cost of each and every article was beyond my reach as they were very costly. Still, I was so mesmerized by the shops that I managed to buy four chocolate for ₹20 each and a packet of bath salt for ₹170.
At 11.30am, our bus arrived, collected everyone and took us back to Ashram Dining Hall.
There our lunch was waiting. After completing our food we came back to our villa. At around 3.30pm we refreshed ourselves and headed towards the PUDUCHERRY MUSEUM.
This was an amazing place. It holds some artefacts which dates back to the Paleolithic Age. I was so happy to be there because archaeological sites and items always turn me on. They charge you an entry fee. And this remain open till 6pm, I guess.( I forgot).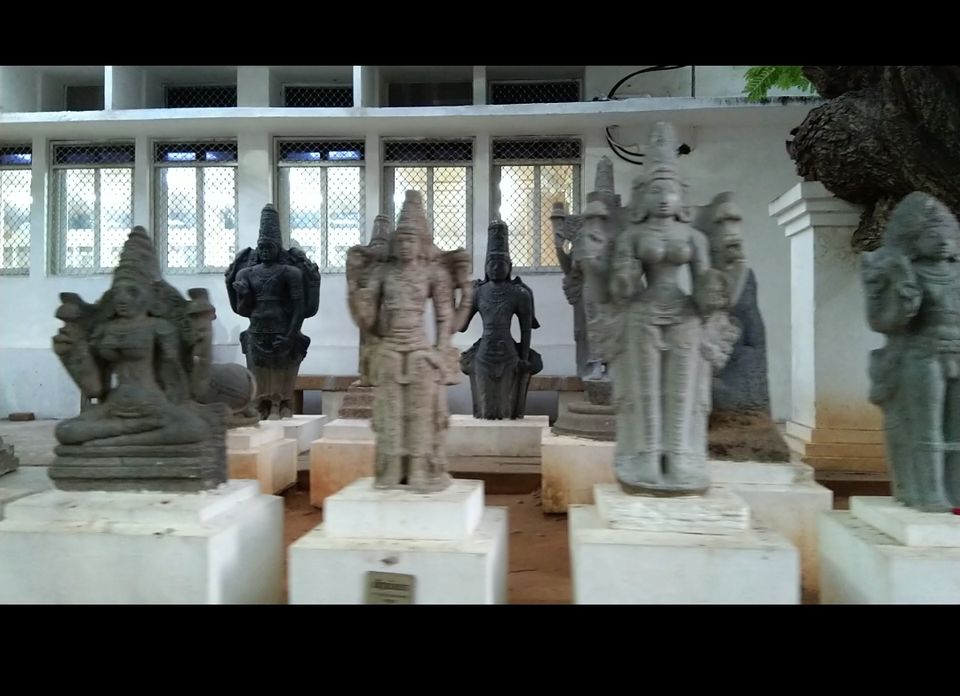 Next, we again hit the beach and had some amazing Street Food. At around 8pm we came back to the Aurobindo Dining Hall to have our Dinner. The food was delicious and nutritious. We returned back to the villa as we were done by the day.
I woke up at 5.30am but my parents were still asleep. I cleaned up, dressed up and gathered all my gears and headed straight to the beach. The sunrise generally takes place between 6.20am to 6.45am. So, I was all set up to witness the beautiful sunrise which I normally miss when I am in Home.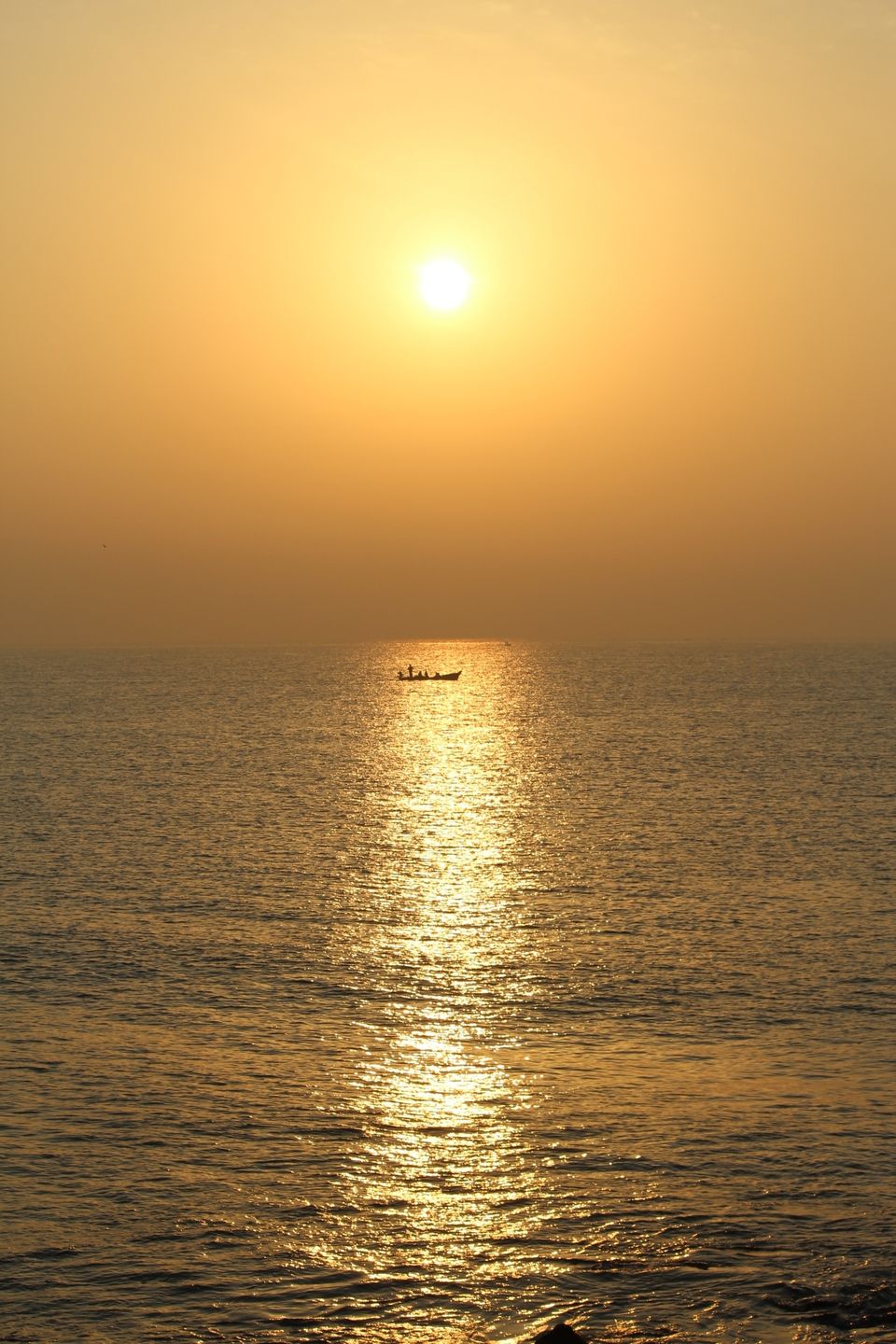 Next, I walked towards the old port as I really wanted to get inside it but the security guard did not allow me but allowed a few locals for their morning walk. I was so pissed off that I returned with a sad face back to the beach and made myself happy but clicking picture of the old port from far away.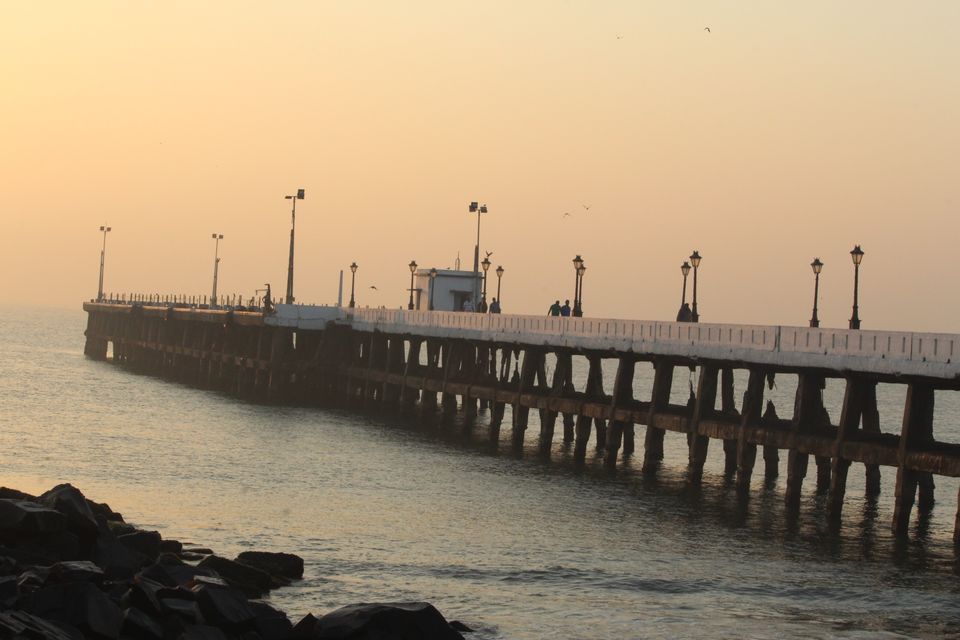 I returned back to villa, and had my breakfast in Cafe des art which was just next to my house.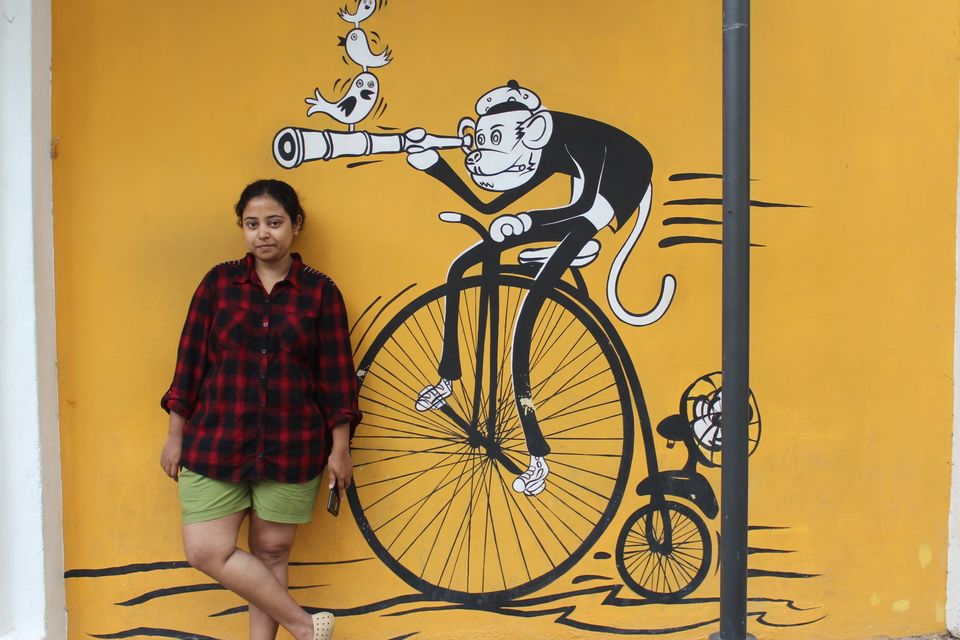 The three of us then, decided to go to Paradise Beach. I went to the auto stand and tried hard for a deal but their travel rates are fixed. At 3.30pm, we started for Paradise Beach. This is a place where you can dare to take a bath if you wish and obviously at your own risk. The auto charge you ₹500 to and fro if you get down at Chenambur Boat House. From there, you have to book a ferry ride or a boat ride to the beach. This cost you around₹300/head.
What I did was, I booked the auto for ₹700 to and fro and headed straight to the beach, skipping the boat ride.
The beach is deep and even if you drown, no one will dare to jump into the sea and save you. So I decided not to give a heartattack to my parents.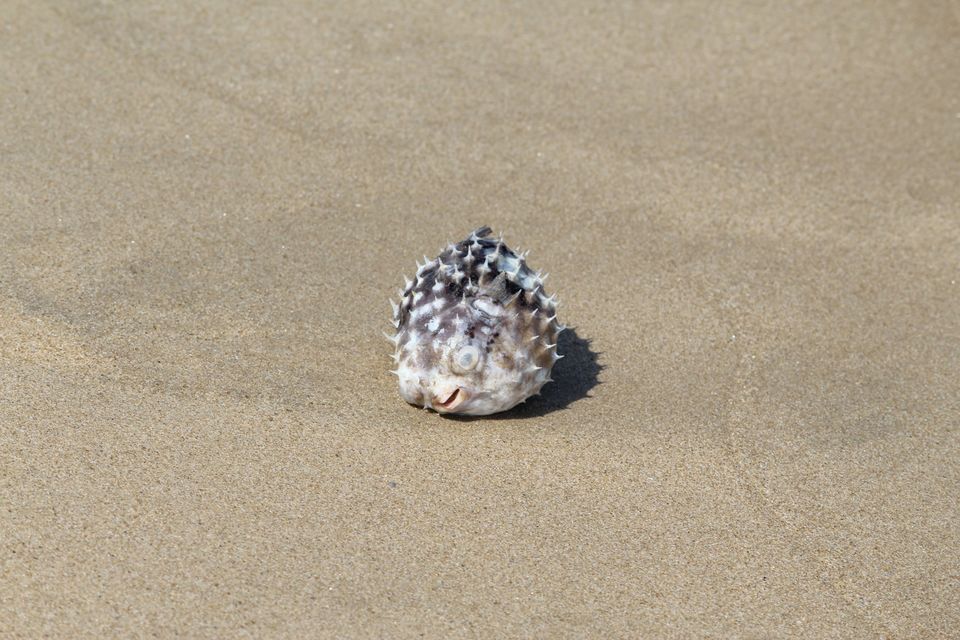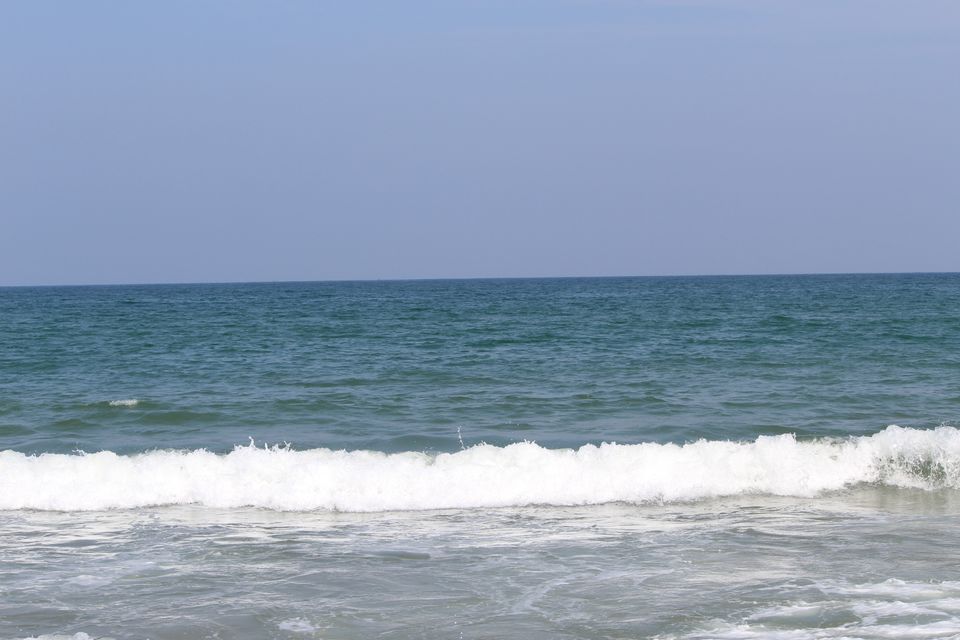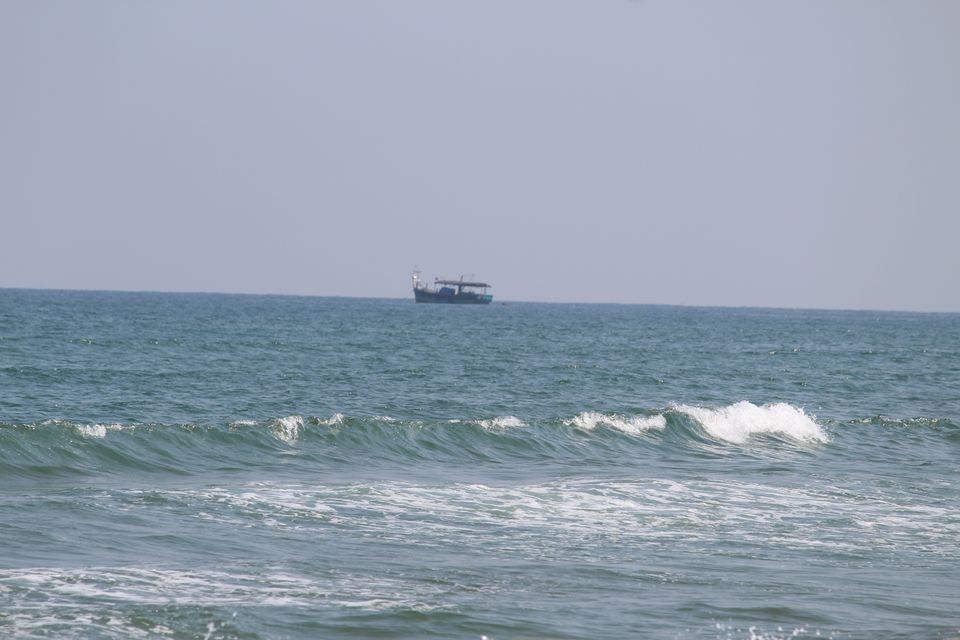 I returned back safely with them and went shopping. A large number of shops are available where you can buy souvenirs and gifts. You can also move to J.N street to have some street shopping.
We woke up late and checked out of our villa. We went to the Puducherry station to catch a train to Villupuram Junction.
Just beside the station, we visited the SACRED HEART CHURCH very famous is entire Puducherry.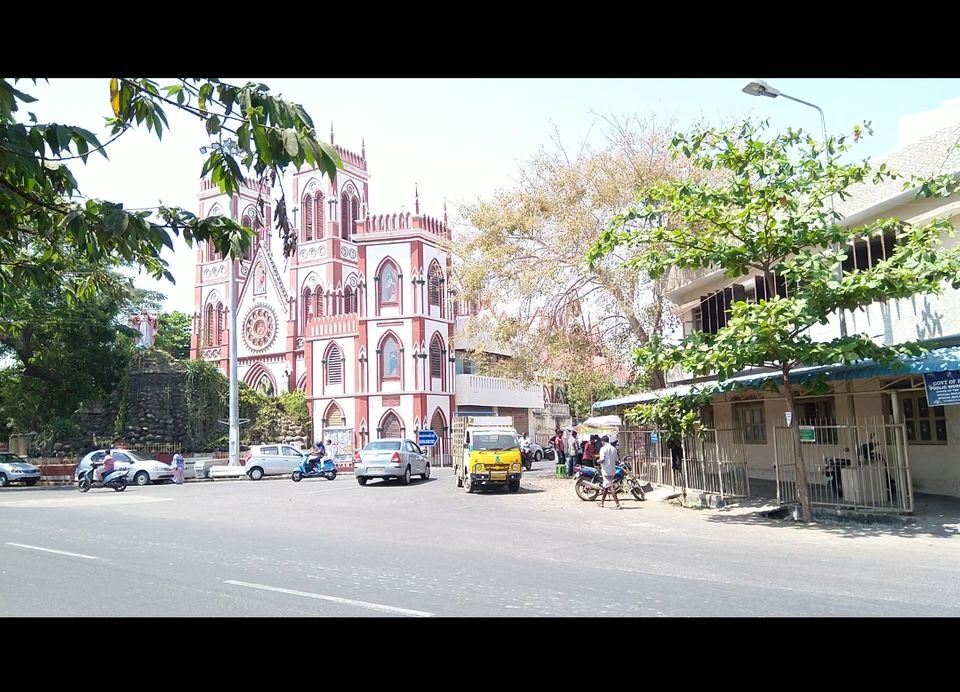 It was time to bid a farewell and goodbye to Puducherry. I was sad to leave this place but I wanted to move on, to let myself witness another morning in another beautiful city and to tell a new story to the readers of the world about my incredible India.