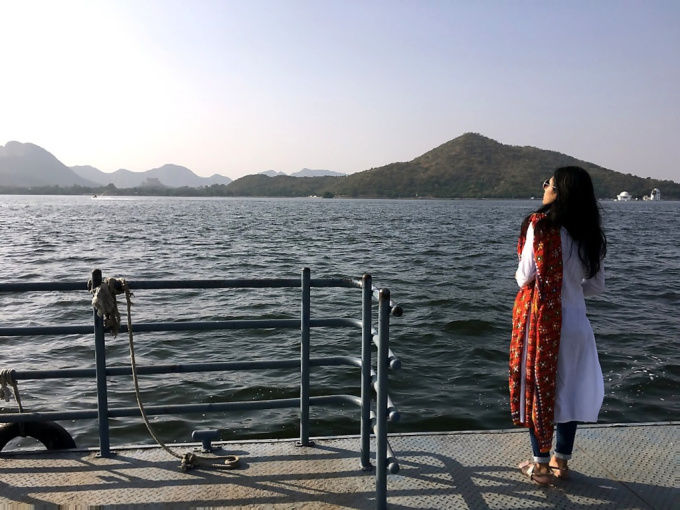 Udaipur, one of the most beautiful city of India lies in the southern region of Rajasthan. Maharaja Udai Singh of Sisodia dynasty founded this enchanting city in 1553 and named it the new capital of Mewar by replacing Chittorgarh. It is the sixth largest city of Rajasthan, and in my opinion , the most beautiful and historic city too. Popularly known as The Lake City, it is also known as the Venice of the east, and trust me it really does justify this title.
HOW I REACHED:
Udaipur is well-connected with the major cities of India by air, rail and road. I took a 1 hour flight from Delhi to Udaipur.
WHERE I STAYED:
This is my favourite part of the holidays. I am very particular about the hotel part of my vacation, and hence I never compromise with the quality of my stay. After a lot of researching, I chose Hotel Lakend. Although I was a bit skeptical while choosing it as I took a pass on some giants like Radisson and The Lalit, but I was not disappointed. I was taken aback by the grand and beautiful property of Lakend. The hotel is located on the shore of Fateh Sagar lake, the most famous lake in Udaipur, and the view is breathtaking. Imagine having your breakfast and dinner sitting next to the very lake with an enchanting view. HOTEL LAKEND HAS THE BEST LOCATION. With first class rooms, amazing food, brilliant spa facility and courteous staff, it bags the title of one of the best hotels of Udaipur city.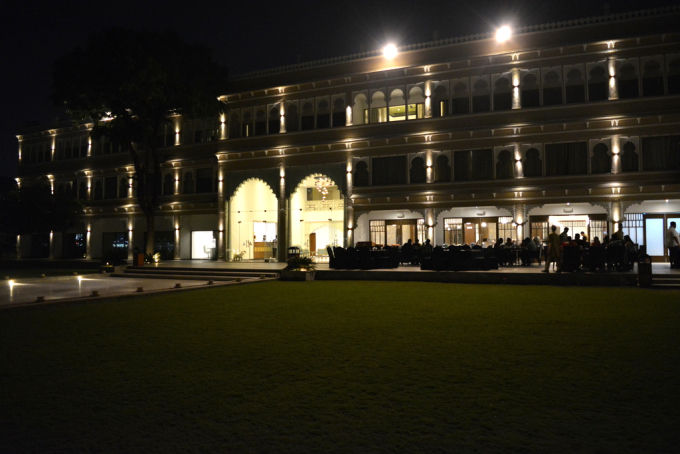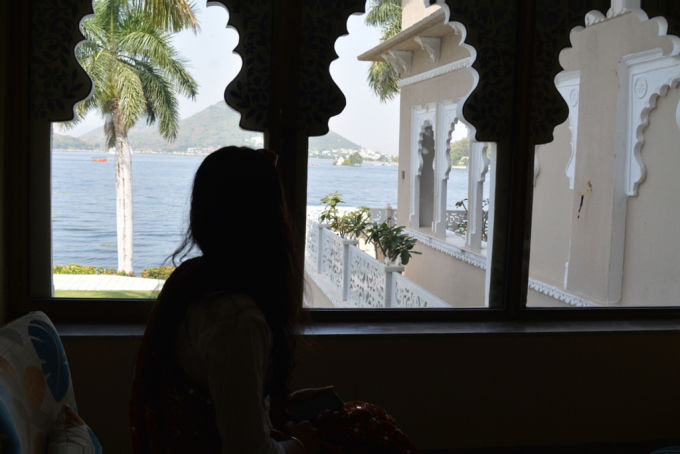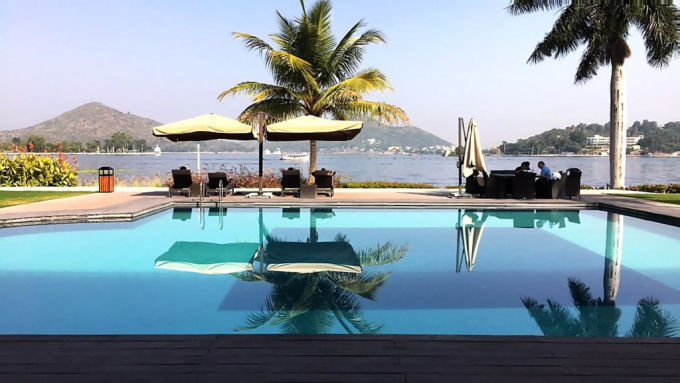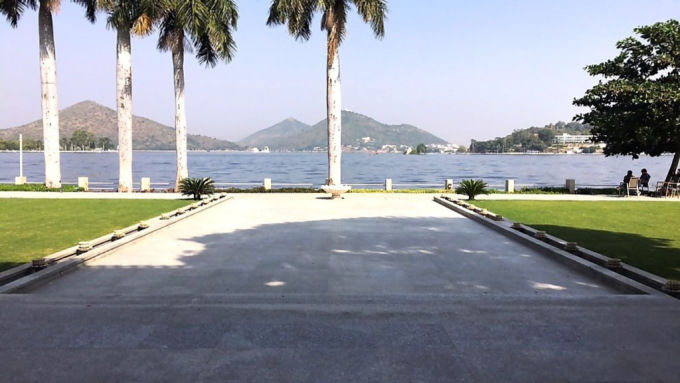 WHAT I DID:
I visited Udaipur during winters, probably the best time to visit. I have to admit, Udaipur is the most beautiful city of Rajasthan. No other city can compare its charm. I did not cover the outskirts of Udaipur due to my tight schedule, only covered the main city.
City Palace – Not exaggerating, but in my opinion Udaipur's City Palace is much better than Jaipur's City Palace. It is built atop a hill, in a fusion of Rajasthani and Mughal architectural style, providing a panoramic view of the city. It's huge, really huge, also according to a tourist's point of view, it is very well explained. I loved how they have portrayed their culture and history with the best. The best part of the palace was the Sheesh Mahal built by Maharana Pratap for his wife. The view of the city is breathtakingly beautiful from the palace. It is open 7 days from 9 AM to 5.30 PM with a nominal entry fee of 30Rs. You have to pay extra for your camera.
2. Speed Boating At Fateh Sagar Lake - Old school stuff, but fun. I chose Fateh Sagar lake for speed boating and visiting Nehru Park (I do not recommend Nehru Park). I found Fateh Sagar lake much cleaner and more serene than Lake Pichola. The shore of the lake was peaceful and served a variety of street food. You can also try Jetski there. A fun place to spend a few hours and take a stroll.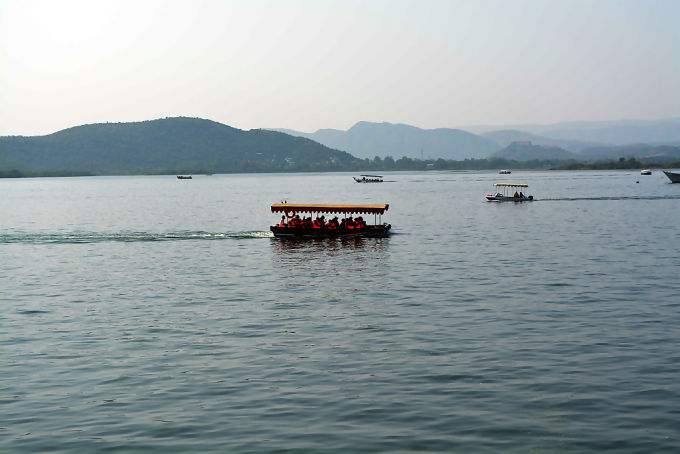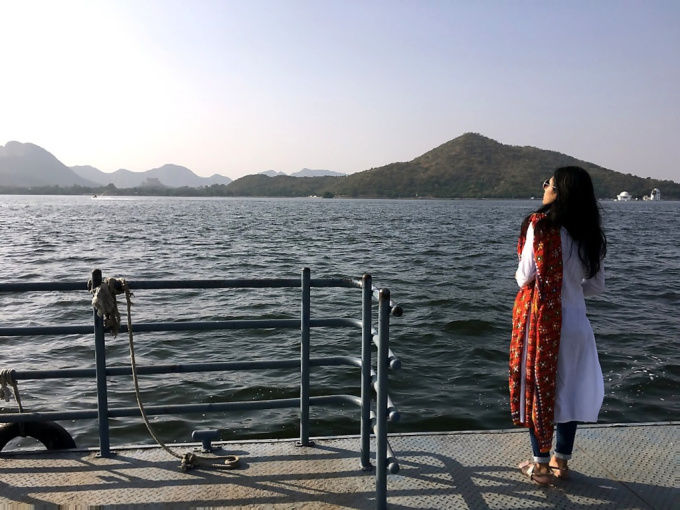 3. Jag Mandir - It is a palace built on an island on Lake Pichola. Very beautiful, but very limited if you are not staying at the hotel. Random visitors will only get the access of their beautiful gardens and the serene lake view. You can get there by a short boat trip. The views there are picturesque, but the food is very expensive.
WHERE I DINED:
The Urban Tadka – Hotel Lakend
Charcoal by Carlsson – Lal Ghat Road
Upre by 1559 AD – Lake Pichola Hotel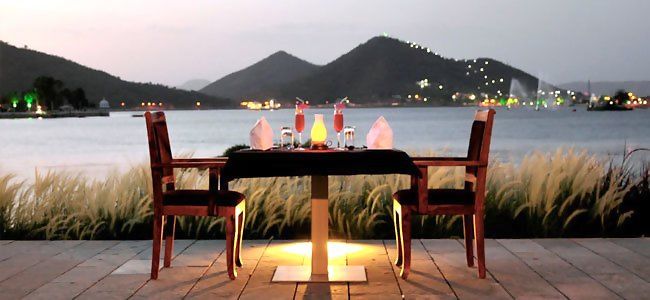 Also, I tried a lot of street food in Udaipur which was obviously delicious. Golgappe of Bapu Bazar was cherry on the cake.
WHERE I SHOPPED:
Shopping !!! No vacation is complete without some shopping. And how possibly can anyone leave Udaipur without buying its legendary bandhej, handicrafts and rajasthani jutis and ornaments.
I shopped from the famous markets like Bada Bazar, Bapu bazar and Clock Tower market.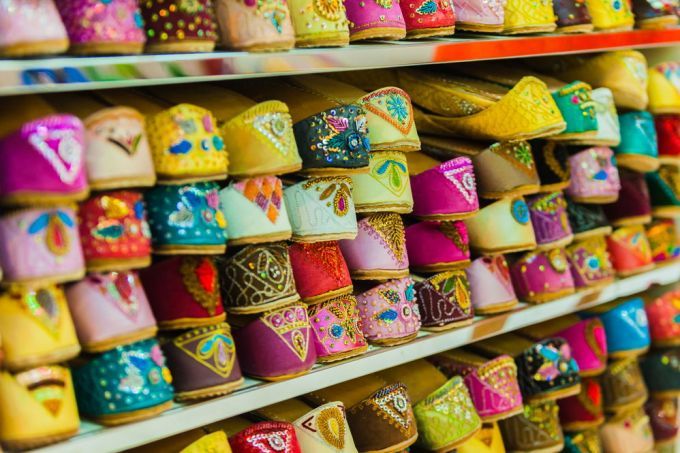 TIPS :
Udaipur is well explored by a private vehicle.
Markets are closed on sundays.
There is a lot to explore at the outskirts of Udaipur, like Mount Abu, Chittorgarh Fort, Kumbhalgarh, Ranakpur, etc.
Udaipur is a big no during summers, it is unbearably hot. Best weather to visit Udaipur is September to March.
UBER services are available in the city, so make the full use of it.