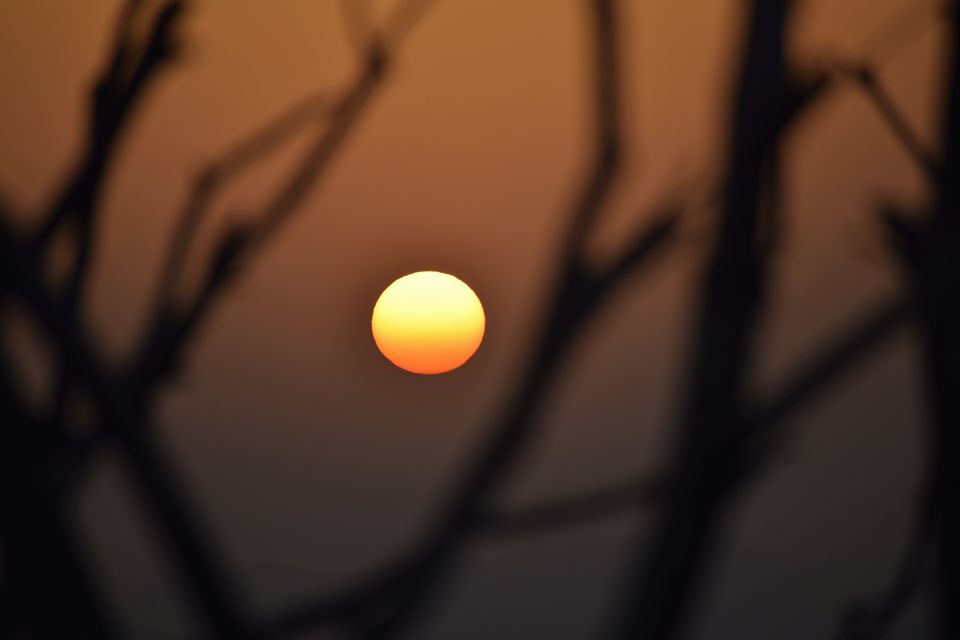 "Why do you wake up so early?" the very question I get asked many times by my friends. Well, most of the times it is for my passion for cycling and running. But I do love to go see that Sun rising up from that horizon or between those buildings or that mountain range more than anything else. I just love that sky going from dark pitch black to bleeding red to turning all yellow with that circle thing going up from nothing, Don't anyone would love to? The vision in front of you may not be as clear but that sunrise does make it everything so luminous.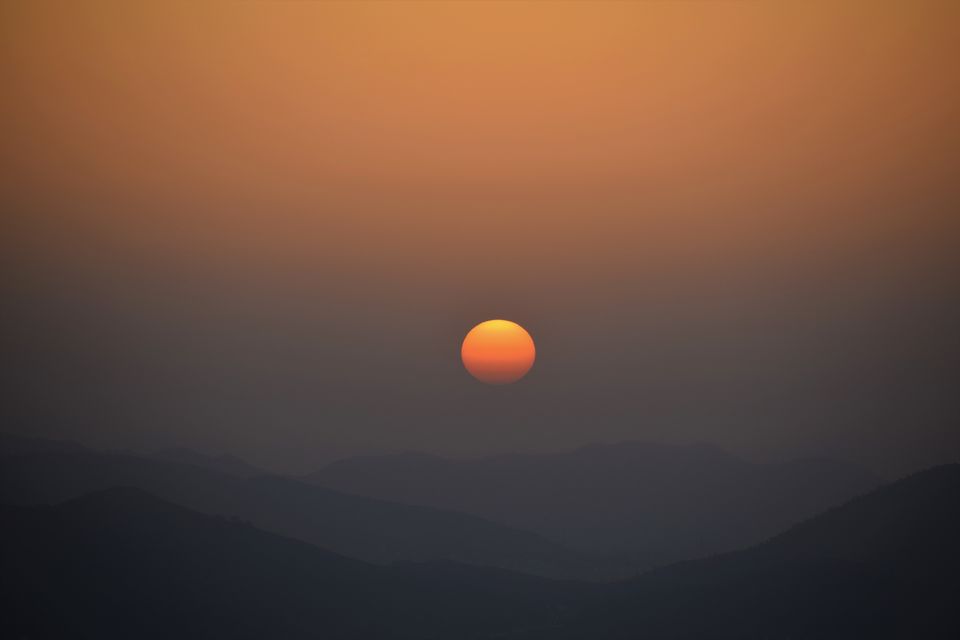 On my birthday this year, I took a trip to the city of lakes, Udaipur for few days and got to amaze myself with perfect sunrise and sunset in that city. Although, there are many other spots to get these amazing views. But I am gonna write about my best experience.
Being a child, I am sure each and every one of you has drawn that fairy tale sunrise from behind the range of mountains/hills. As you can see in the pic above, That's exactly what I got to see. Neemuch Mata Temple is near to this famous lake named "Fateh Sagar Lake", Once you reach at the lake one needs to hike for 20 minutes to reach to the temple. You will meet lot of people offering prayers to goddess or some fitness enthusiast hiking up, many travelers like me enjoying the nature. But once that sky starts glowing red and yellow, you just know that this is it. A pure gift for everyone which we are getting for absolutely free since we born.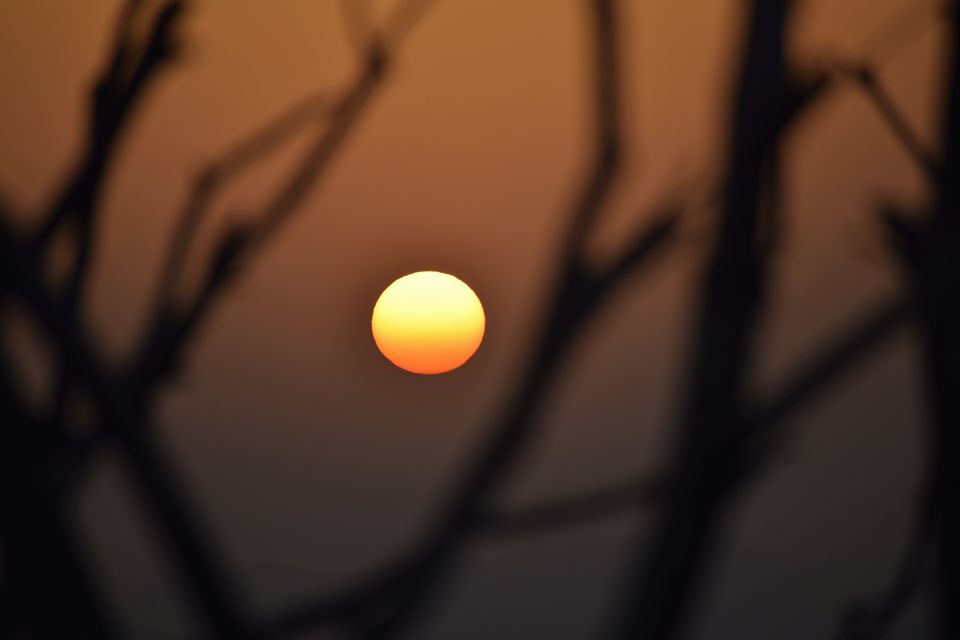 So it's time for sunset. For those people who hates to wake up such early or somehow they can't enjoy the sunset, I am sure they have desire to watch the sun settling down that horizon. Sajjangarh Fort is just a place to catch the perfect Sunset. Fort is also called "The Monsoon Palace", placed on a hilltop overlooking whole Udaipur city and those pretty lakes. You could see fateh sagar lake and pichola lake clearly from the Fort from the one side. As soon as you go the other side at the time of sunset, I got to see the best sunset of my life. Have you seen such thing?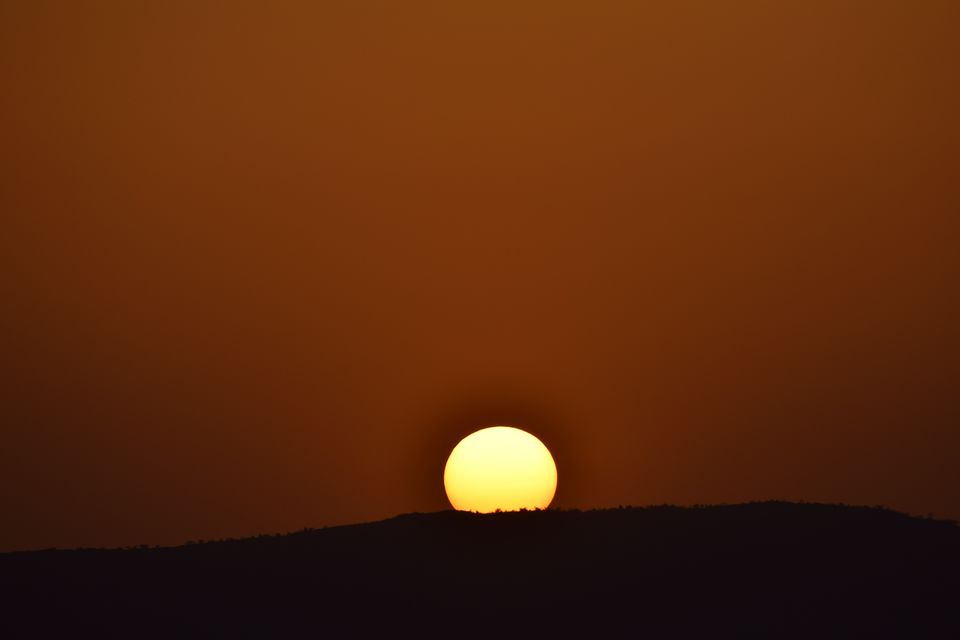 After that moment, if you want to take walk or cycle around Fateh Sagar Lake. You can rent a "MyByk" available over there and finish the perimeter which is about 8 km lengh. Such a beautiful road to ride your bike I must say.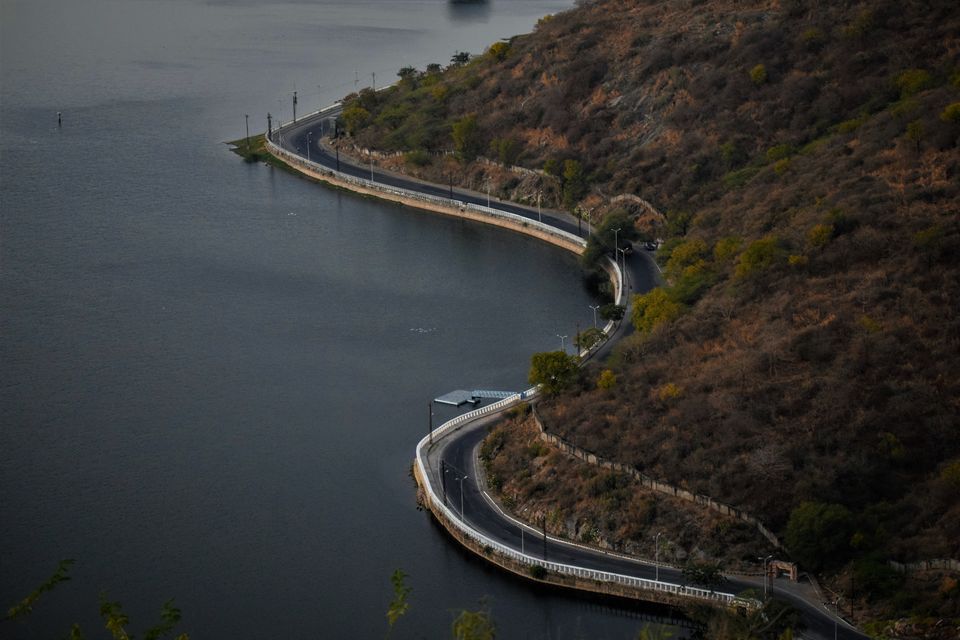 To reach Sajjangarh fort you could hire an auto rickshaw from the city which would cost you around 250 bucks and the same auto will take you to your origin place. There are fairy going to the hilltop every 10 to 15 mins for travelers who doesn't have their vehicles. Cost for the fairy is 90 bucks per person. Catch the crazy silhouettes while you are getting the perfect sunset. There is a cafeteria in the fort as well to present you beverages and lets you enjoy the nature at it's best.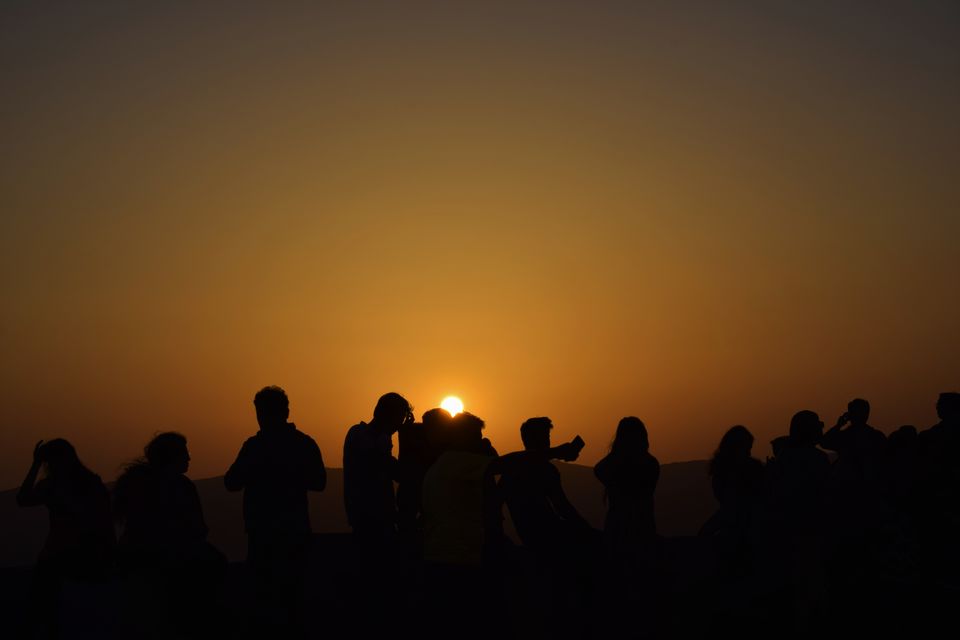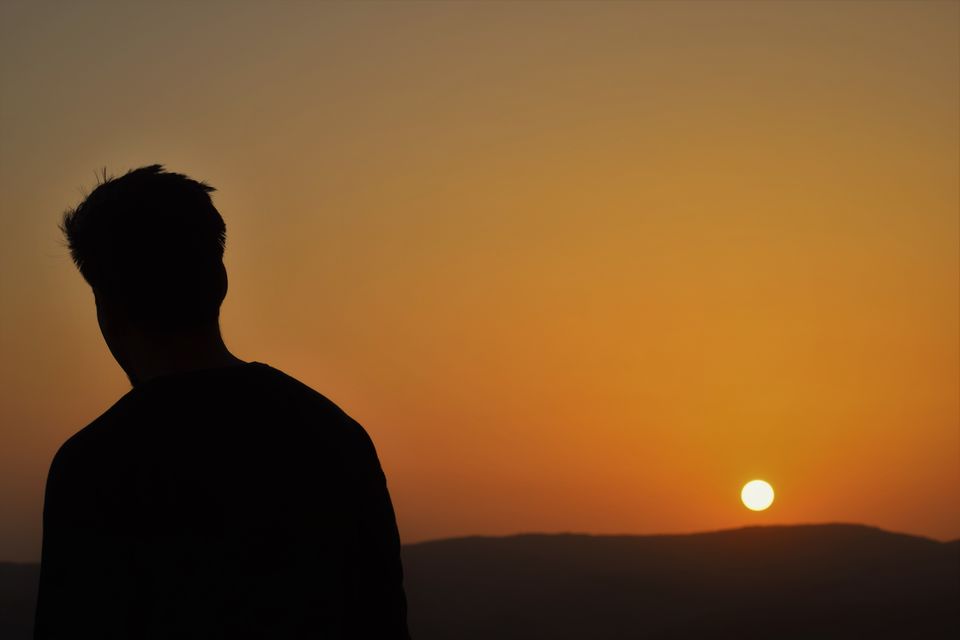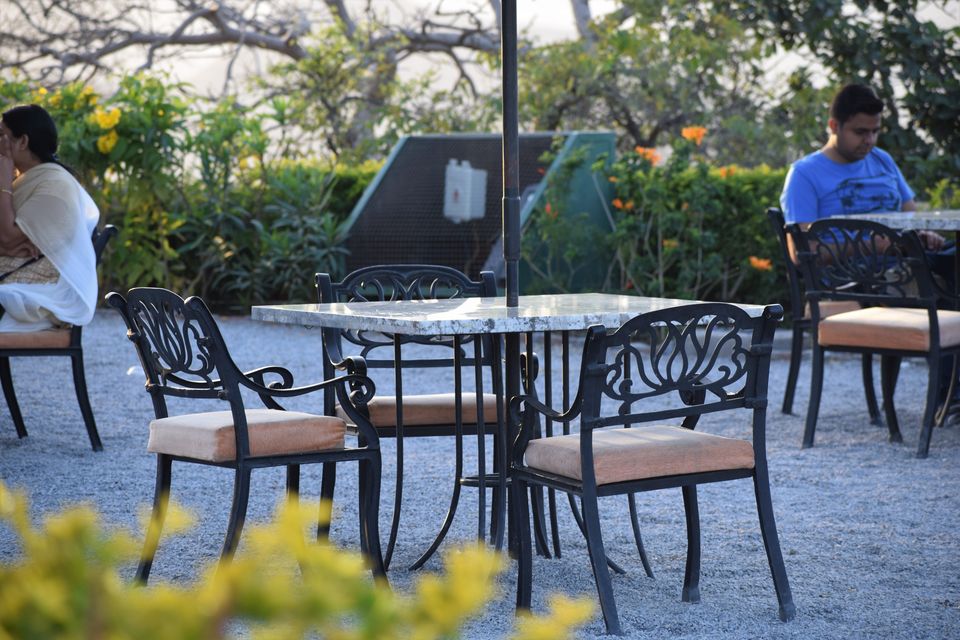 Keep Travelling Folks!
For any query/more details, please put a comment here or on instagram at @touringminded!