The moment i decided to do my first solo trip in India and started looking up places on the internet, Udaipur has always been on every list.
And I decided to explore Udaipur - the lake city
Morning 7.30 am i reached Udaipur station, took an overnight train from Jaipur.
I stayed in Banjara Hostel, it has the best view, one of the tallest roof top restaurants, great food and most importantly it is so close to City Palace and everything.
In the morning, I grabbed breakfast at Jheel restaurant, and then aimlessly wandered in the streets, that is when I fell in love with this beautiful city. Every street so beautiful, ending up on the lake from every alternate street.
If someone asks me, this is what you should do in Udaipur, walk around, explore both sides of the lake.
I rested, took a nap and in the evening i headed towards Ambrai Ghat, I saw one of the most beautiful sunsets ever.
Undoubtedly, in my top 5 sunsets list.
The golden light, illuminating everything around, you need to see it.
My absolute must do in Udaipur.
Visited Bagore Ki Haveli, and also you can catch a folk dance music show there, but I did not feel like doing it.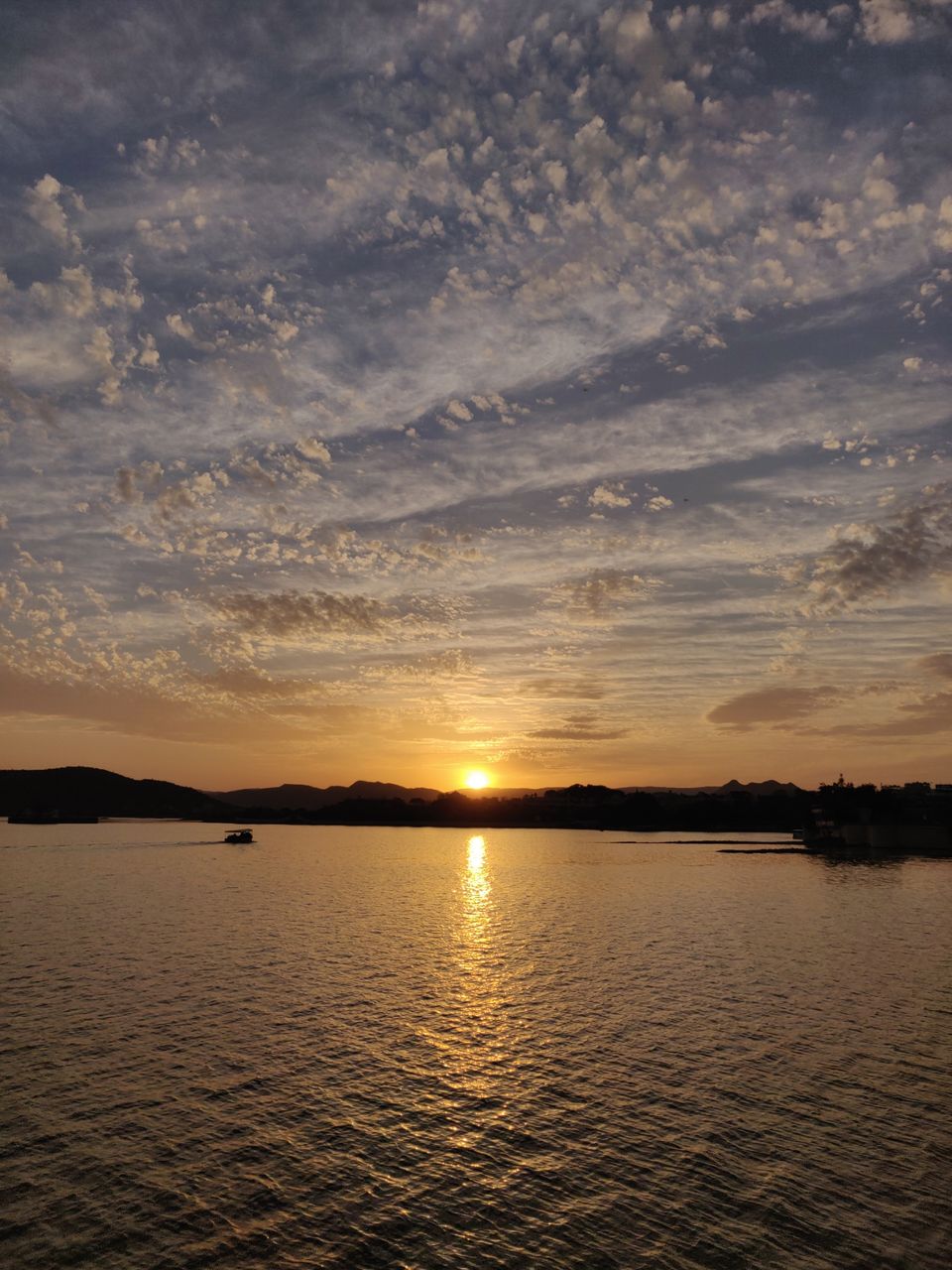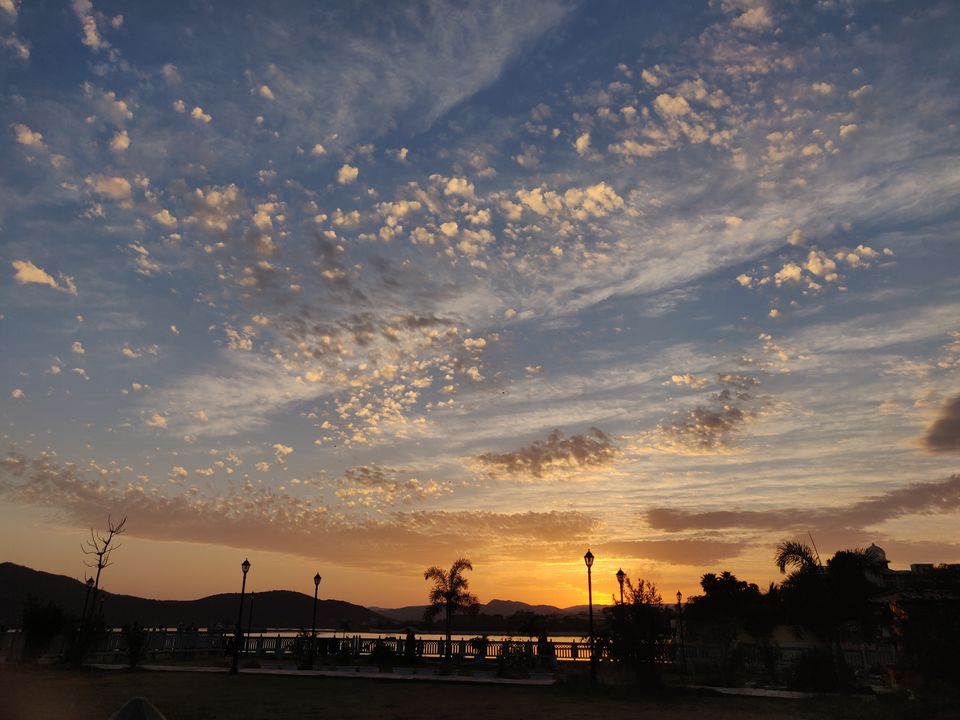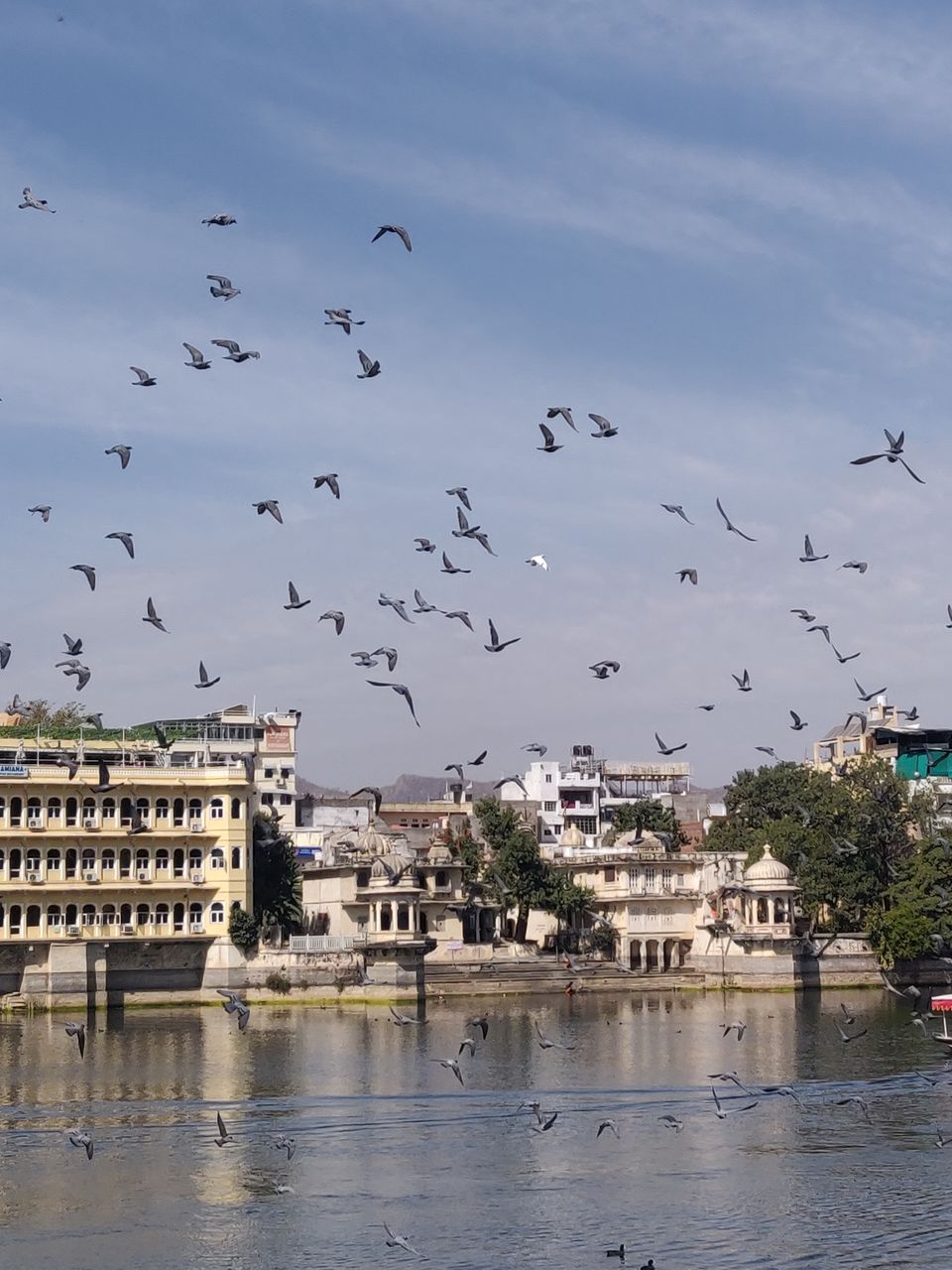 Everyday from now starts with a great breakfast and the best view i could ever ask for.
This is the most action packed day in the entire trip.
Visited Jag Mandir first, rarely a 5 min walk from Banjara.
Then headed to City Palace and wandered around for 2 hours. Honestly, there isn't  a lot to see and can totally be given a miss, a couple of rooms inside is good, otherwise it is just okayish.
Made a quick pitstop back at the hostel for lunch, and then headed to Saheliyon ki bari, it is a small yet beautiful garden, and then visited Fateh Sagar Lake, which I hiked from Saheliyon ki bari, would be a kilometer or so, i love walking so didn't mind.
Fateh Sagar Lake was beautiful, can absolutely spend an evening walking around, but I guess i reached there in the afternoon, in heat, so there weren't many people.
Then, I left for Sajjangarh - Monsoon Palace, to see sunset, another beautiful sunset I must say.
It is a bit on the outskirts, so took a rickshaw till there. And then after reaching the base point, we need to get into a jeep, which charges 100 rupees to and fro.
Its a palace, built by King to enjoy the monsoon views.
And then back to hostel, chilled, grabbed dinner at a rooftop restaurant with some friends I made at the hostel and ended the long day.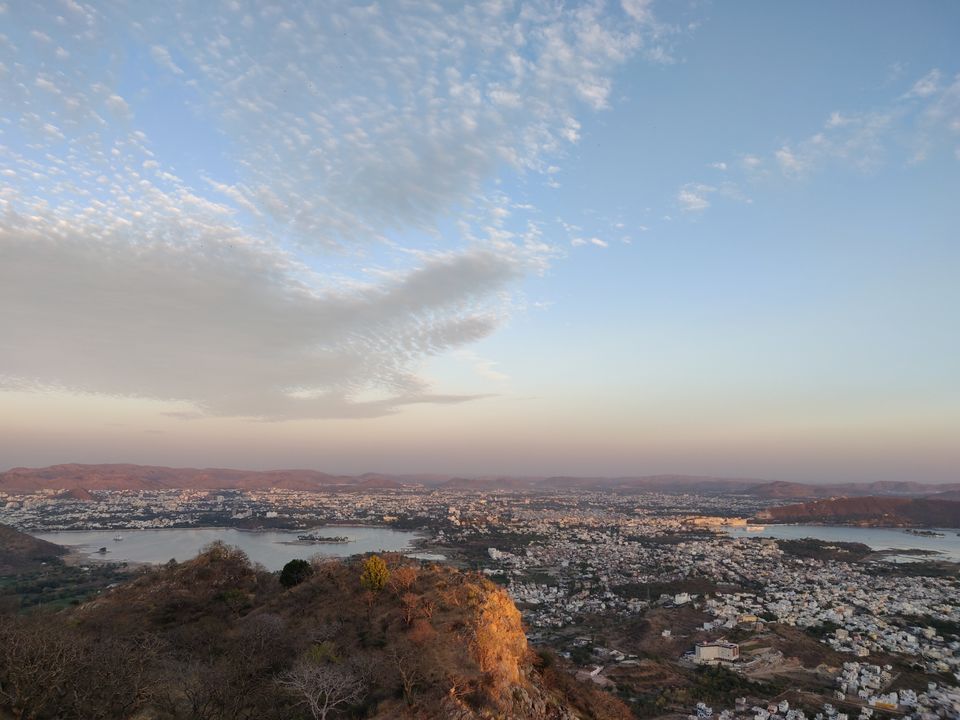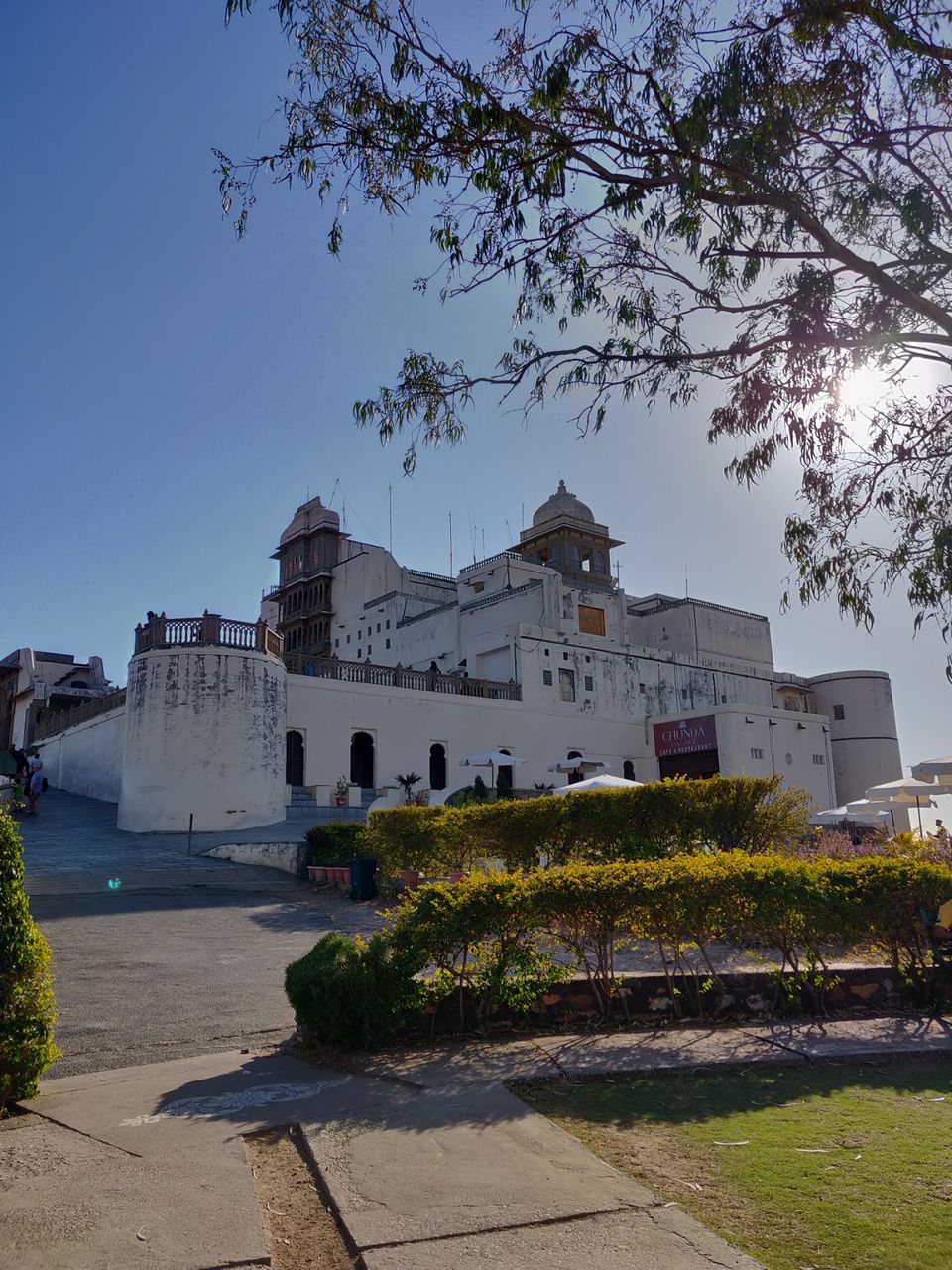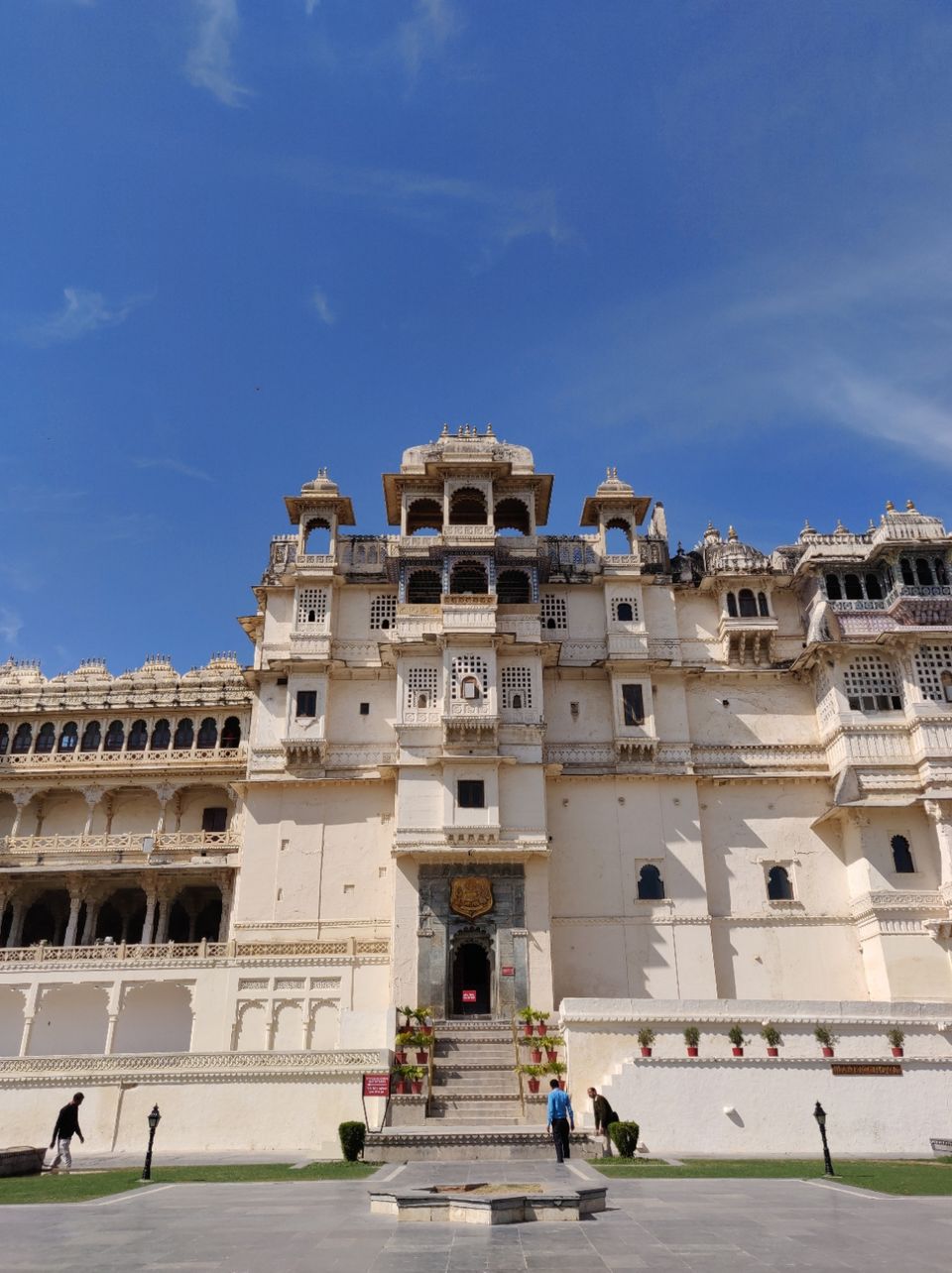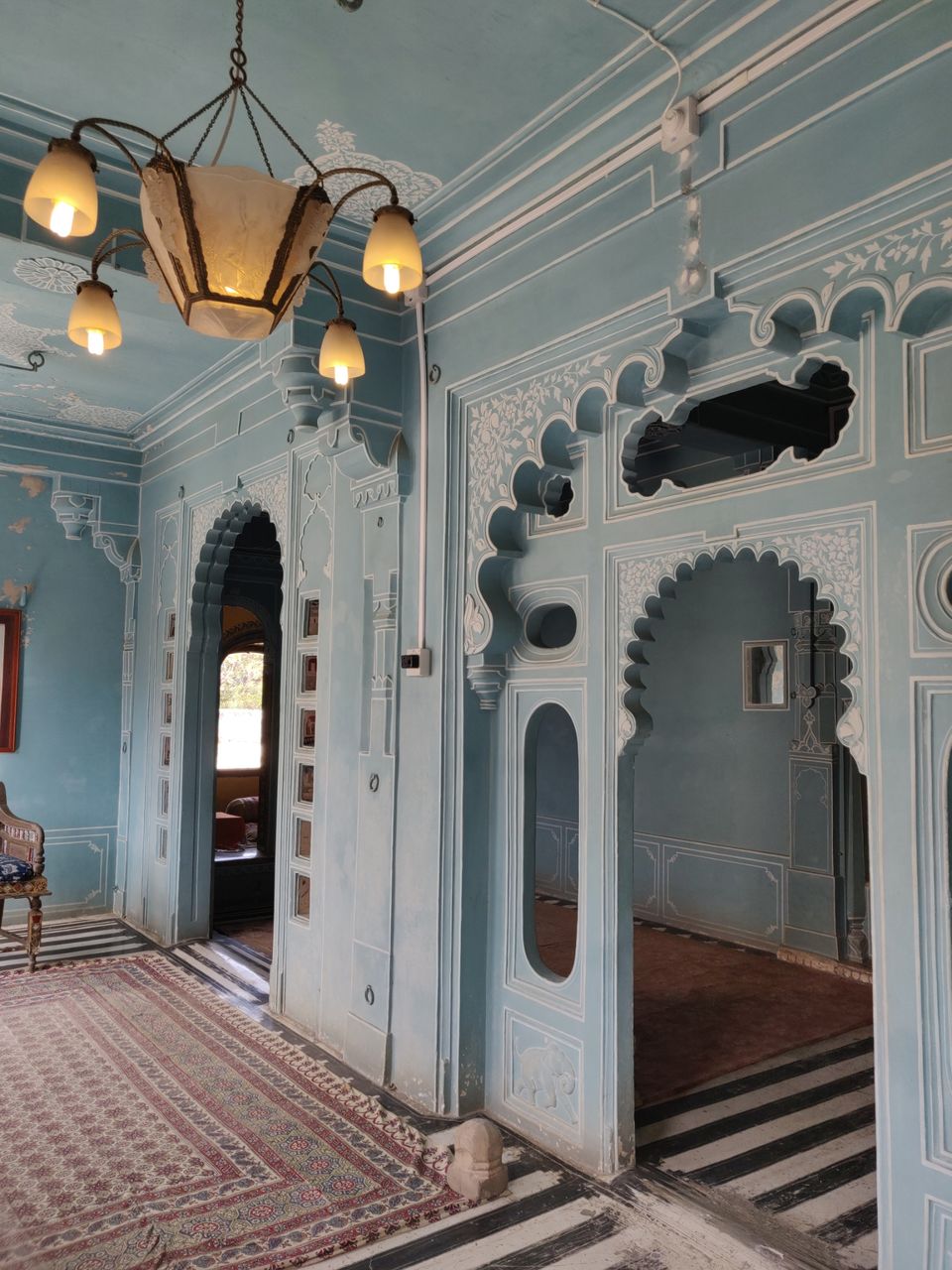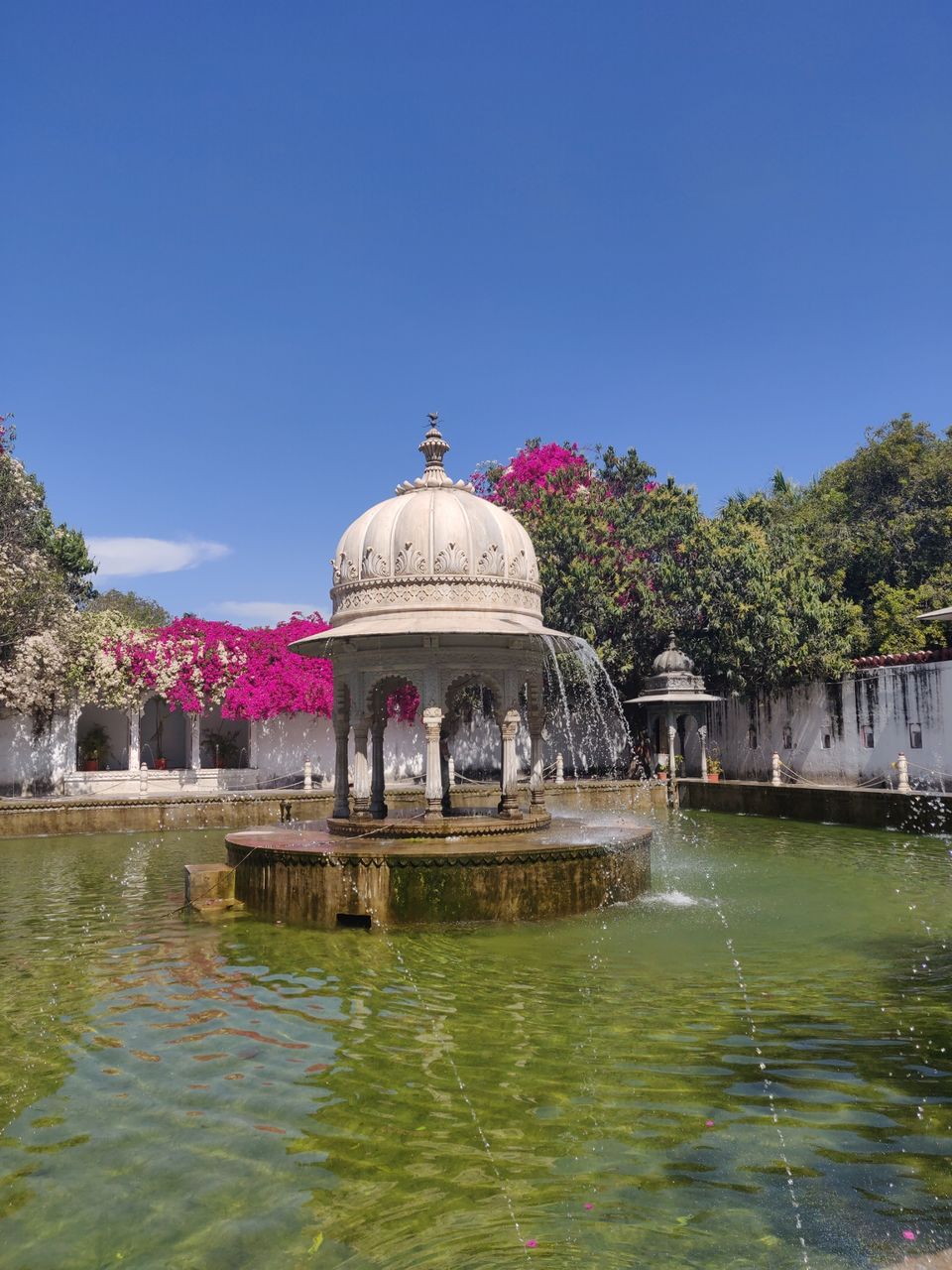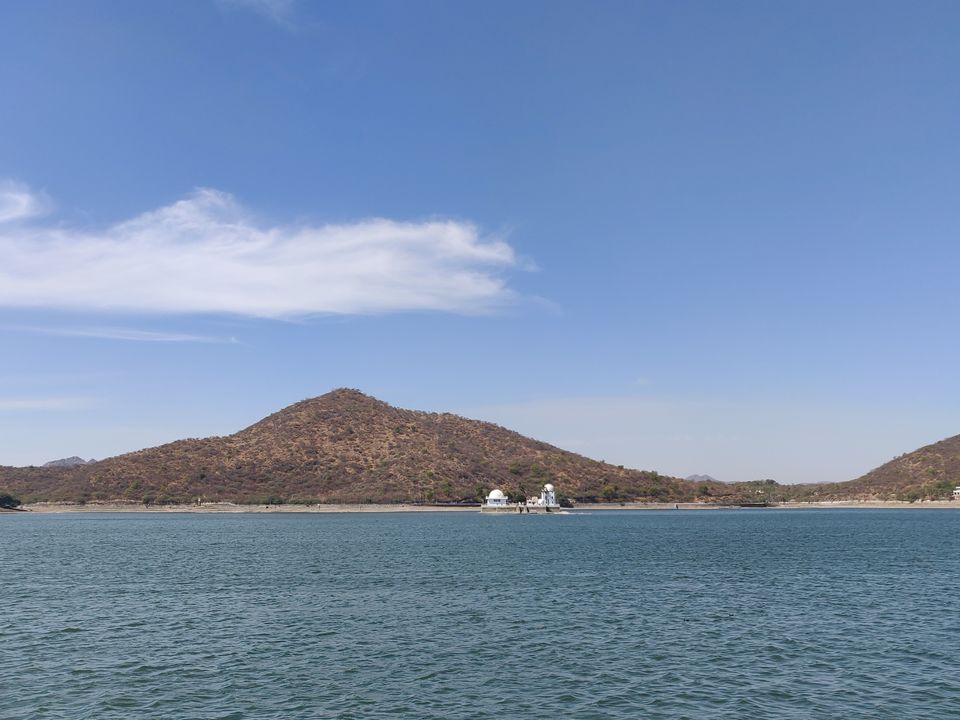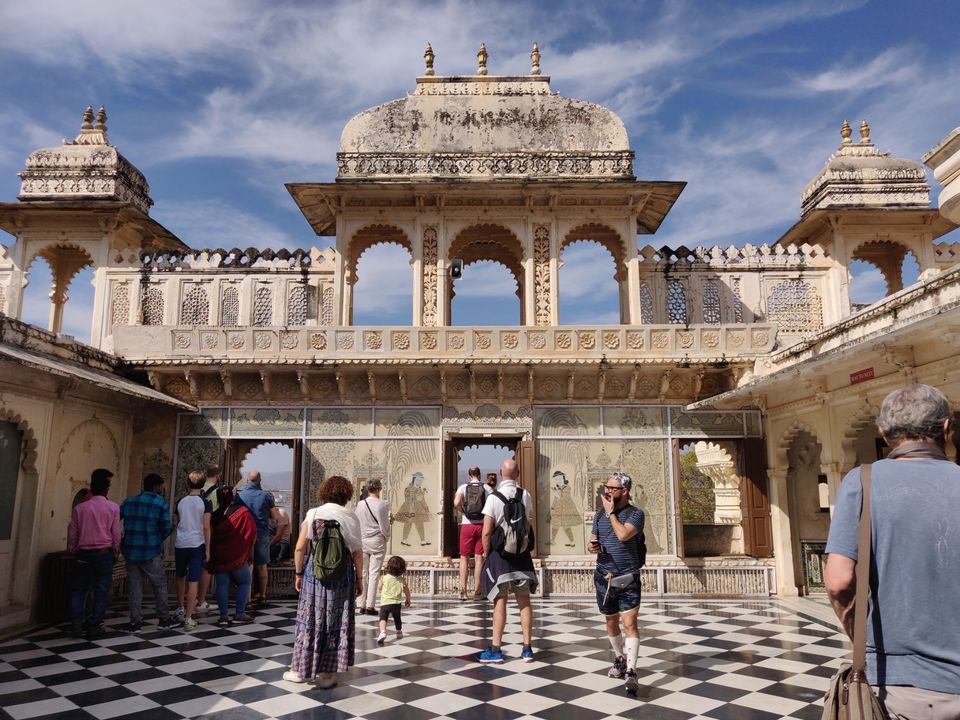 At this point, i knew 5 other people from Hostel, and we all decided to do boating and visit Jagmandir palace.
Honestly, the boat ride was good but Jagmandir palace really didn't have anything,just some cafes, only the boat ride was good.
Post that we had lunch at a barbeque restaurant and had a fun time.
I just wandered around the lakes,as I said, this is what you should do, just walk around in the streets so peaceful, so beautiful, and every small street ends up in a Lakeview.
I remember entering a small Hanuman temple, just next to the lake, just calmly sitting on the lake steps.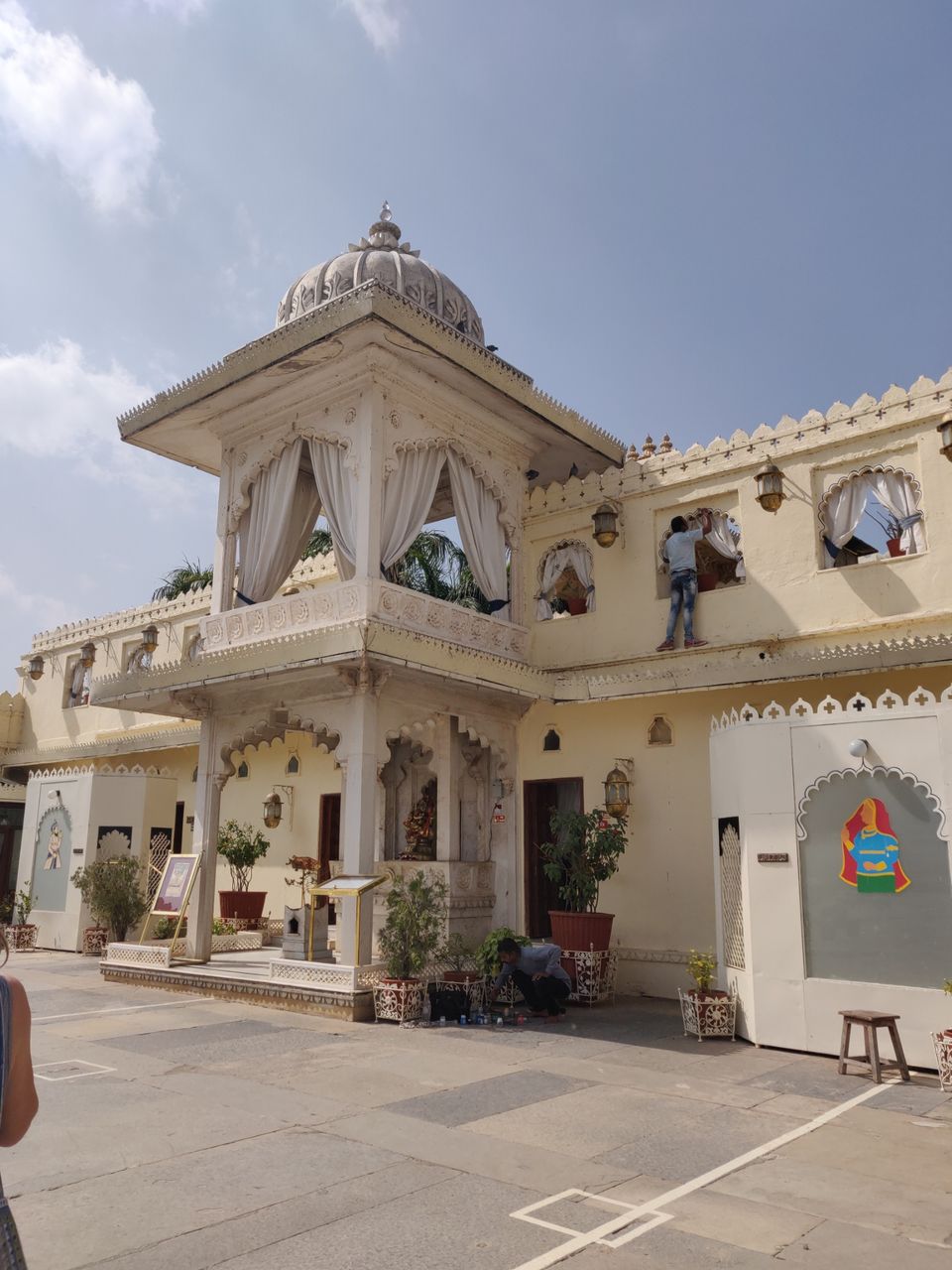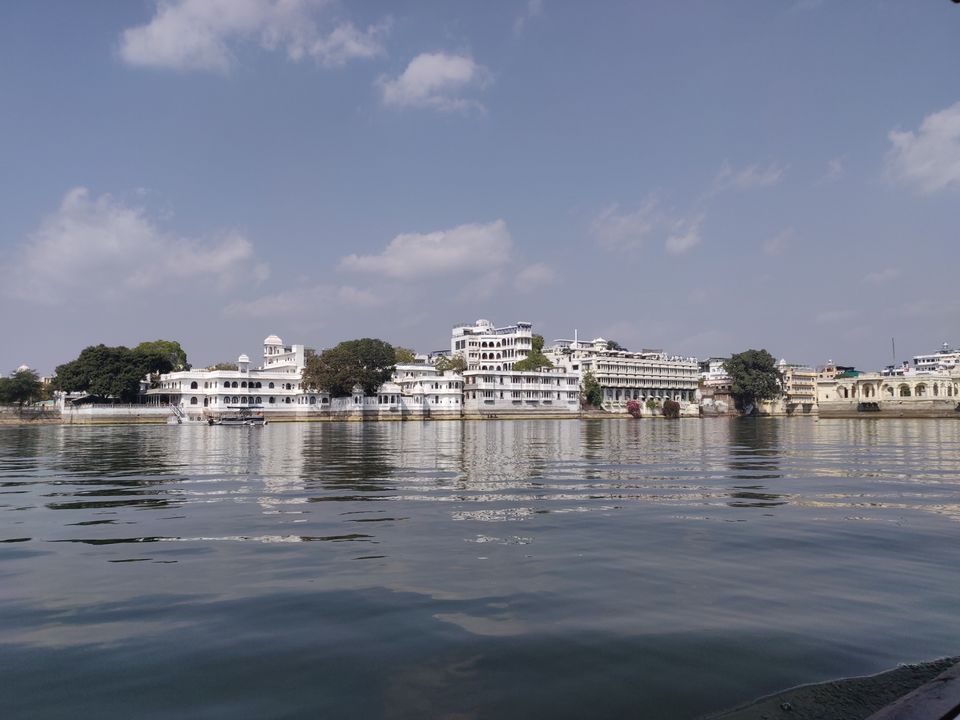 I spent half the day at rooftop restaurant, reading my book in peace.
Then again started wandering around the streets in the evening, did some shopping, ate the famous sweets of Udaipur at shops nearby Jag Mandir.
If you want to, you can visit Ranakpur Jain temple and Kumbalgarh fort.
Or you can visit Chittorgarh fort.
In Udaipur, grab a book, sit in a nice restaurant with a view, chill and read, wander around in the beautiful streets.
Or spend quality time with your loved one.