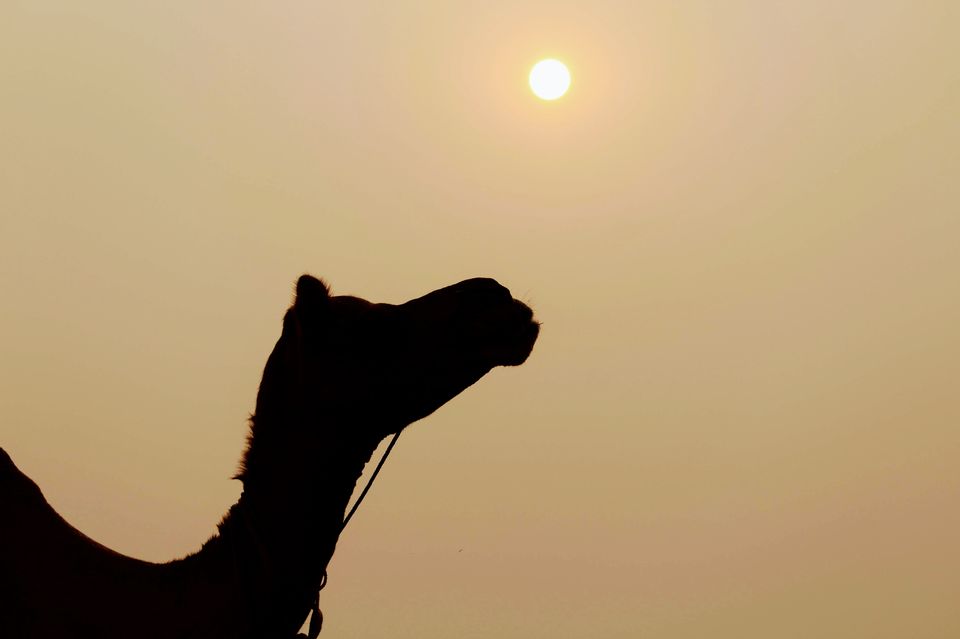 Pushkar Fair is not like any other fair around which are generally lasting for a day or two or probably three days rather it is fair which lasts for more than a week gathering hundreds of thousands of people together. Pushkar Fair is less of an event and more of a festival where people visit not only from around the country but from around the world for there own reason. It could be the Shopping, Photography, Faith, Desert Safari or anything else. But the truth is even when someone is here for a single reason, the person ends up experiencing it all.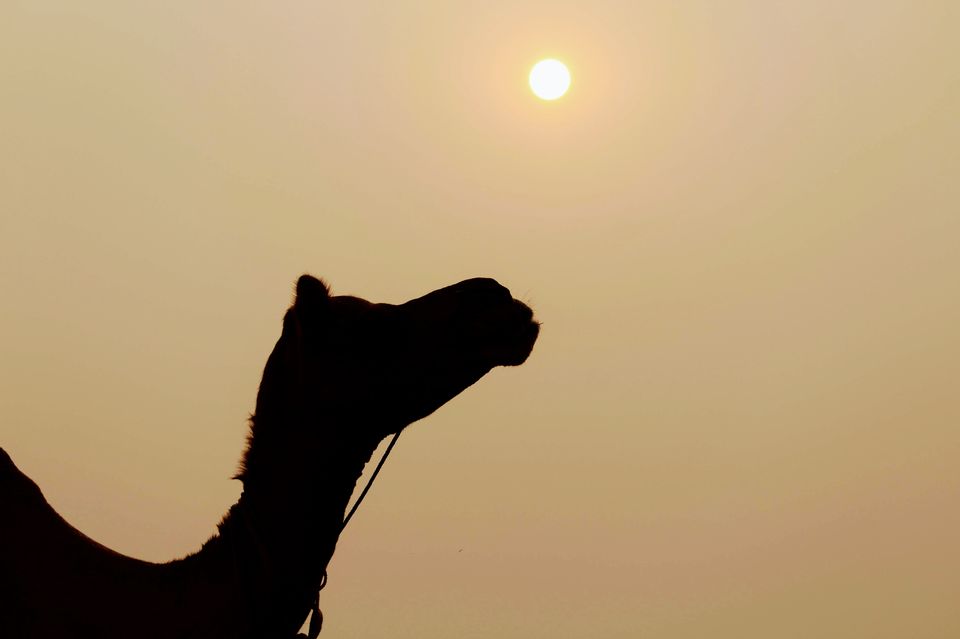 How to Reach
Pushkar is just 400 kilometers from the capital city of India and the road is just amazing. There's not much traffic as you head out of Delhi and then it is National Highway 8 which just a beauty to drive upon. Just give a little push to the accelerator and you don't have to worry about anything else.
Significance
The most important days of Pushkar Fair are the last five days of the Fair starting from Kartik Shukla Ekadashi to Kartik Purnima as per the Hindu Calendar. Bathing in the Pushkar Lake is considered very holy during these days. It is believed that 33 crore Gods gather around the lake during these five days and bless every being who bathes in the lake and also it is a special obeisance to Lord Brahma as Pushkar was named after Brahma Ji won a battle over a demon and three rose petal from sword of Lord Brahma fell into the lake.
Preparations
Pushkar Fair attracts hundreds of thousands of people and the city is not that much big. So, hotels are booked in well advance and prices go automatically up. So make sure if you are planning to visit the Pushkar Fair, do your hotel booking in advance and don't choose the option of book now and pay later at the hotel, you most probably will find out that the hotel is now completely occupied in that case as it happened with me. Pay full in advance just make sure to choose the cancellation till check in option and you are good to go.
To-Do List
Bathe into the Pushkar Lake: Pushkar Lake is one of the main attractions in Pushkar. There are 84 ghats and 400 temples around the Pushkar Lake. And everyone visiting Pushkar Lake certainly wants to take a dip into the holy water. And what better time to do so when you have 33 crore Gods looking over you.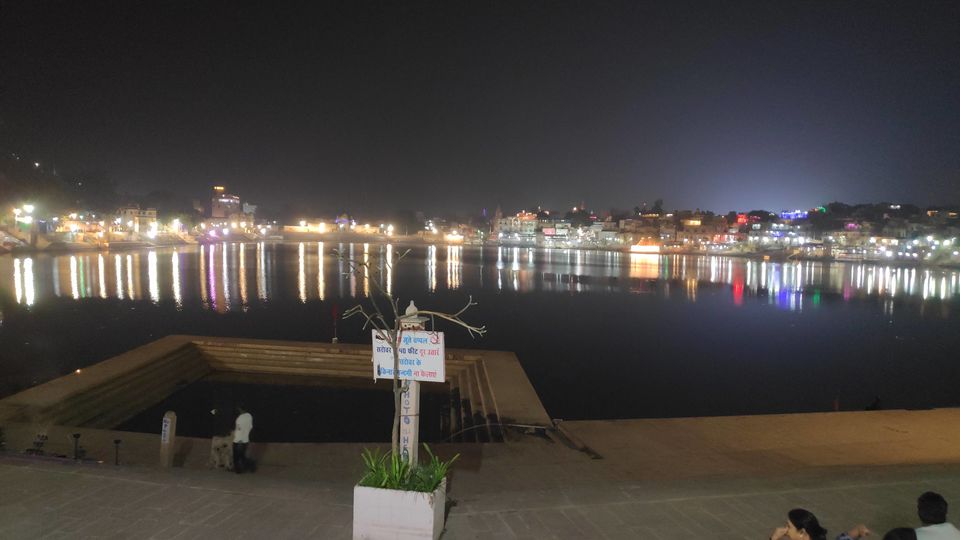 Pushkar Fair: Reach the Pushkar Fair Ground and enjoy the crowd there. There will be competitions happening in the ground and Mustache competition amongst other competition has gained quite a popularity now. Unfortunately, I didn't get to see it. Although around the Fair Ground there are camps for the cattle. You would see lovely horses and beautifully decorated camels and a lot of hustle bustle.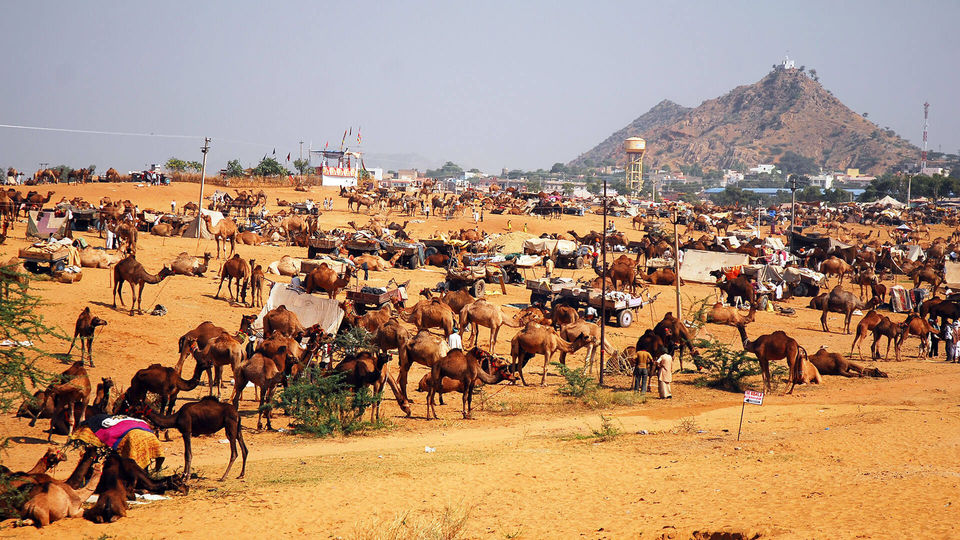 Cattle: Well, as the name suggests there has to be a lot of camel at this fair but not only camel, there'll be good amount of horse as well and very beautiful horse indeed, expensive as well. You'll definitely be able to see other cattle as well.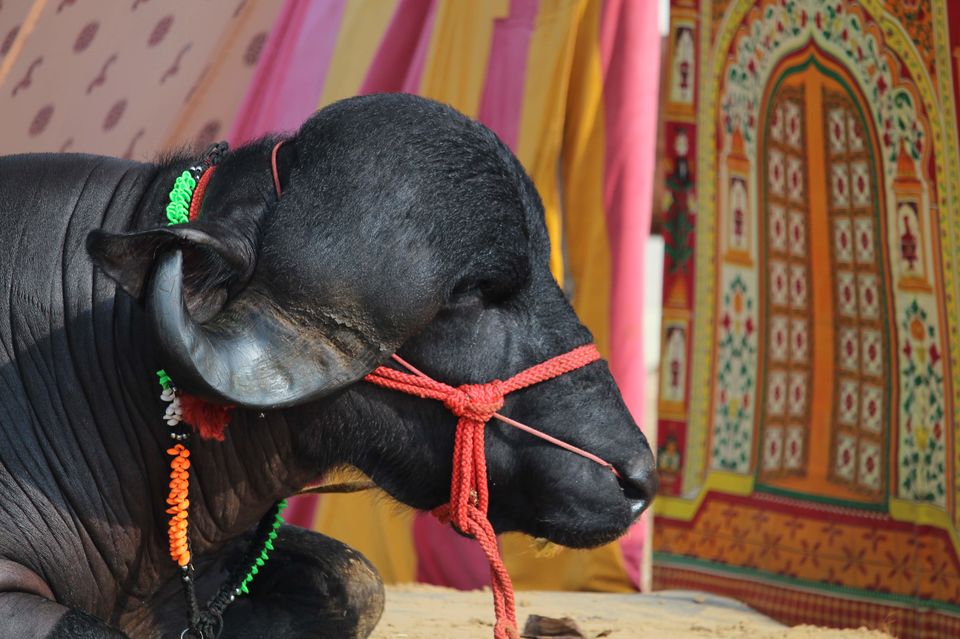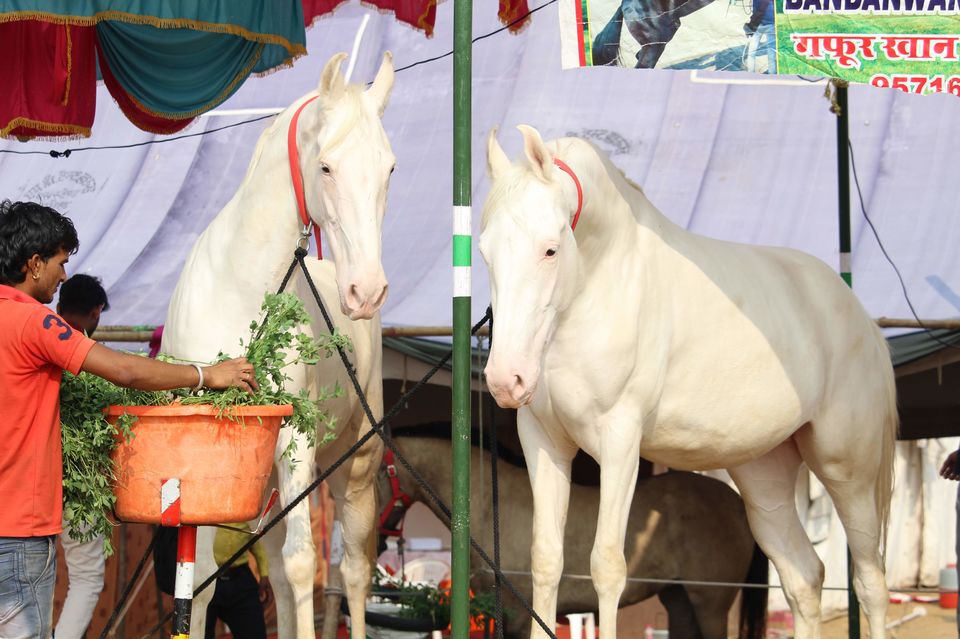 Shopping: Well, there's no need to mention that. If you want to keep a tight budget, any place in the Rajasthan is just not for you. There is so much of beautiful art everywhere in the Rajasthan that you just can't resist and that's why I'm really glad that I'm not a shopaholic :D Handicrafts, Gems, Leather stuff and all the other things that you can shop here.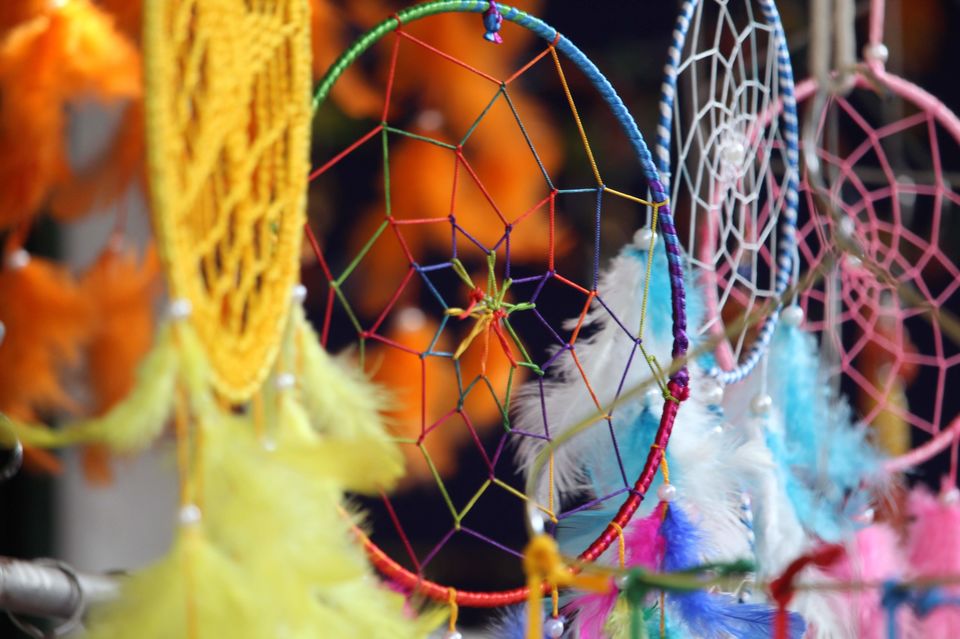 Food: Do not forget to enjoy the Kachori and Malpua and Lassi with Gulkand, Malai. You have to try each one of these.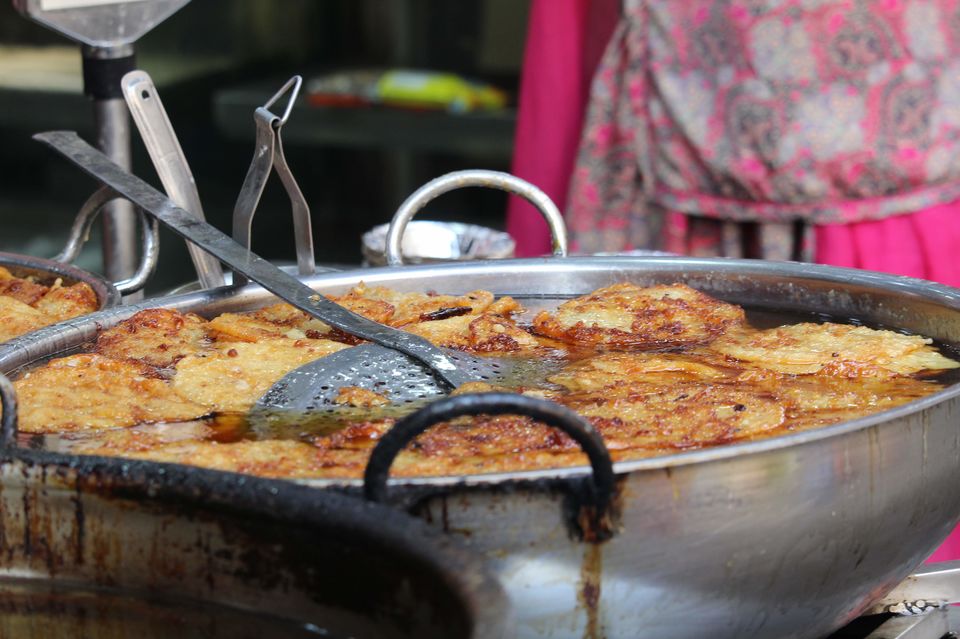 And did I mention the Shopping?
Savitri Mata Temple: As you get out of the Puskhkar Fair go for the Cable Car to reach Savitri Mata Temple and enjoy a magnificent view of Pushkar and its surroundings.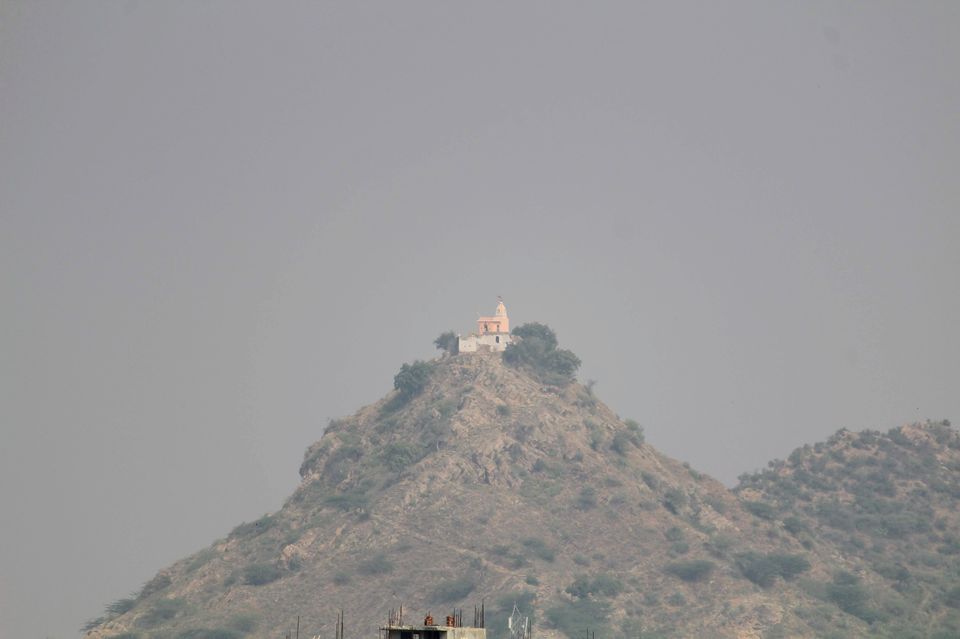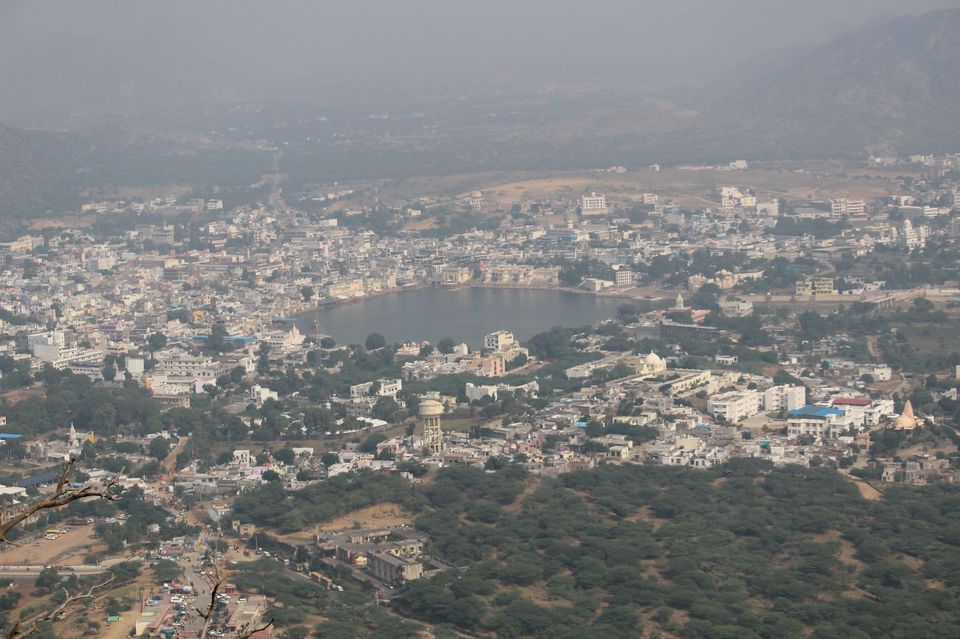 Camel Safari/Jeep Safari and Suset: Take Camel Safari or Jeep Safari in the evening and they'll take you slightly outside the Pushkar City where you could see a beautiful Sunset. I would suggest to go for the Camel Safari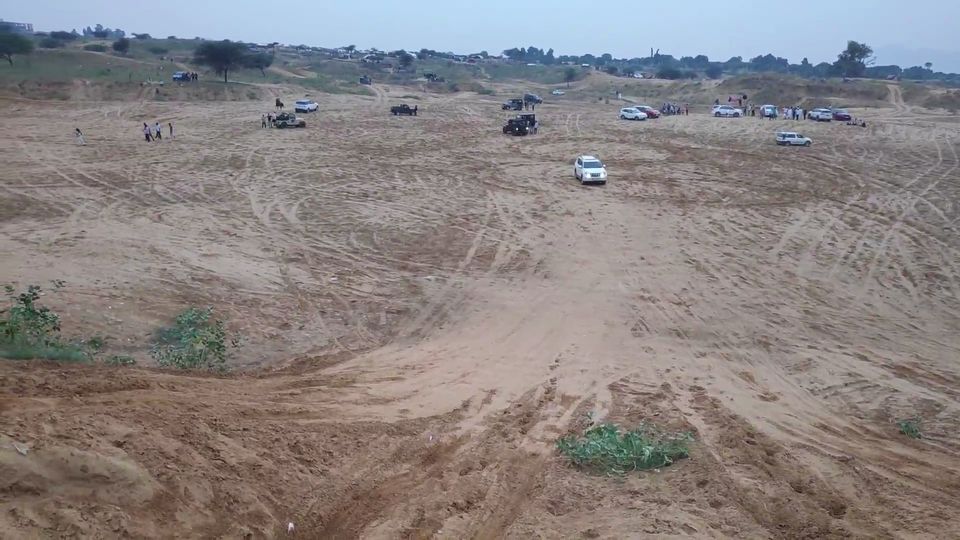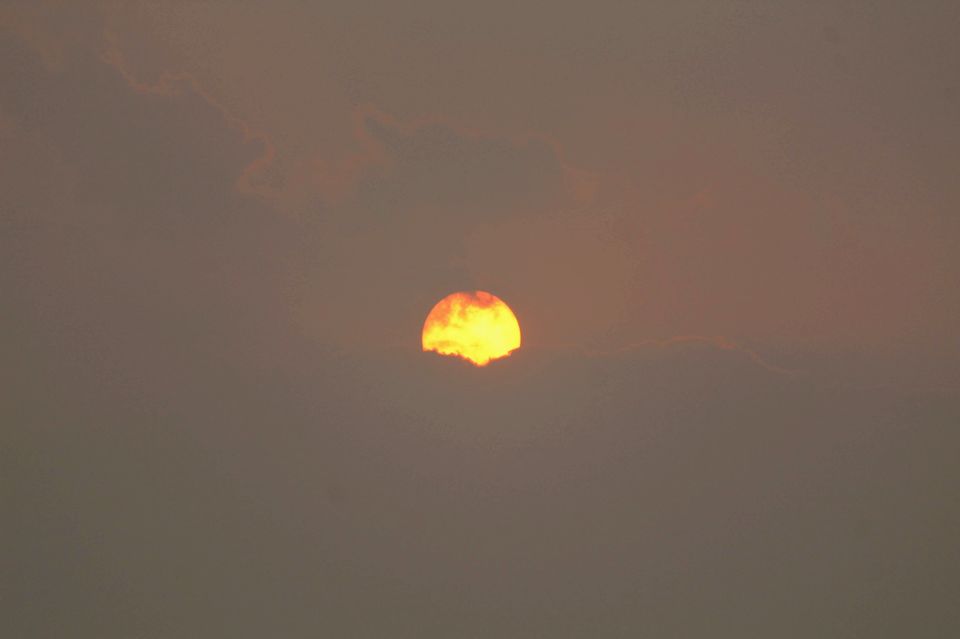 Aarti at Pushkar Lake: Do not dare to miss the Aarti at the Pushkar Lake. Aarti happens at different Ghats everyday so make sure to ask some local person in the morning about the Aarti Ghat for the evening and just be there. Trust me, it is worth a lifetime of experience. I didn't experience such an Aarti before and I'm just in awe of it. I attended it for two days and it was amazing. There chant was giving me the goosebumps. I wouldn't miss it.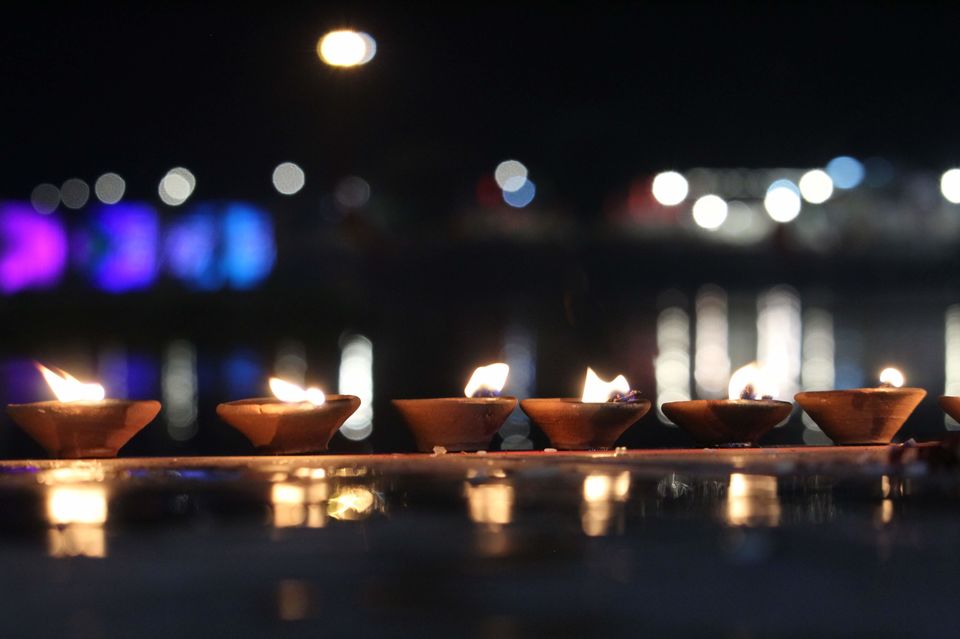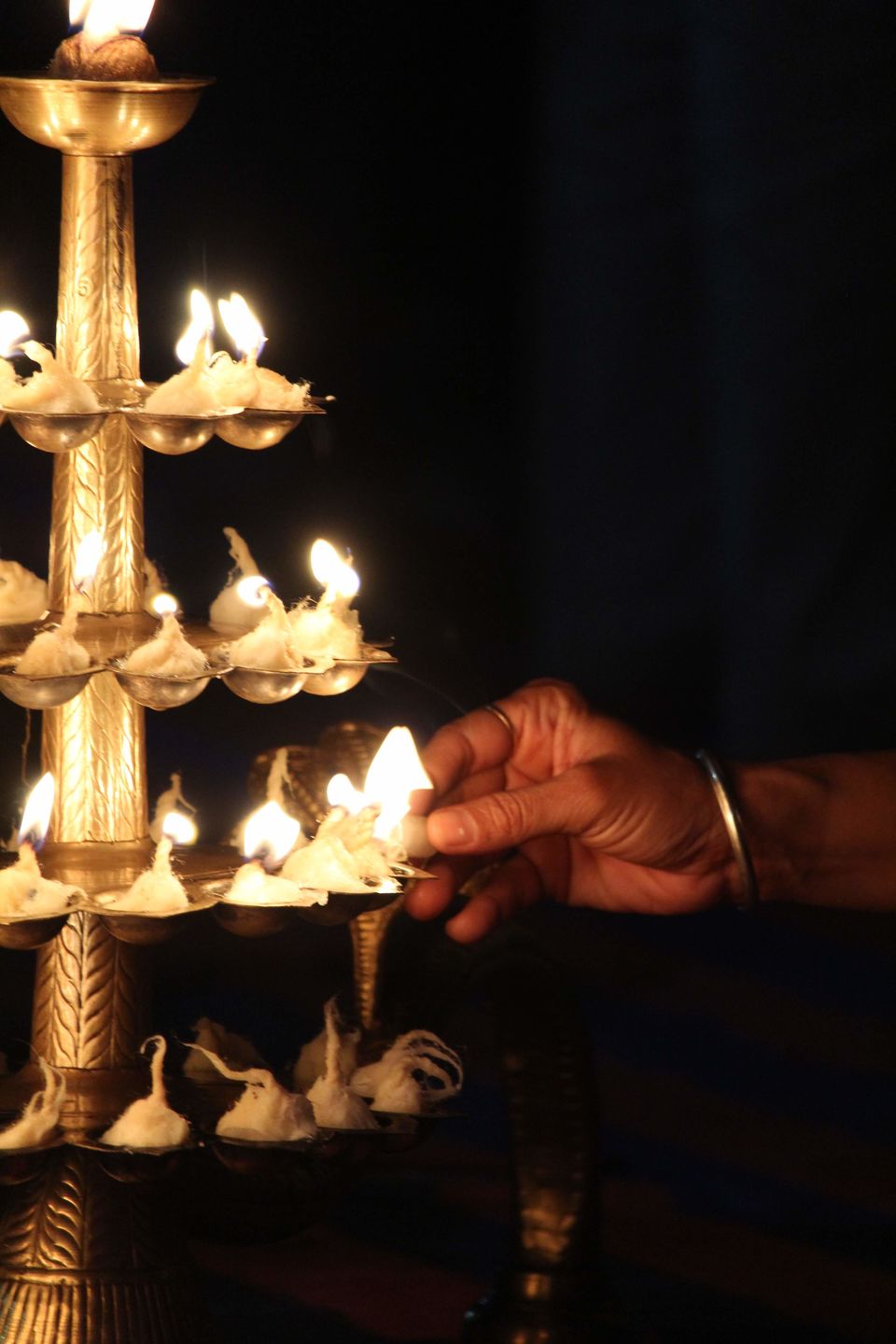 Stroll around the city in the night if you want to or you could rest your day after the Aarti.
My tribute to my companion in Pushkar: