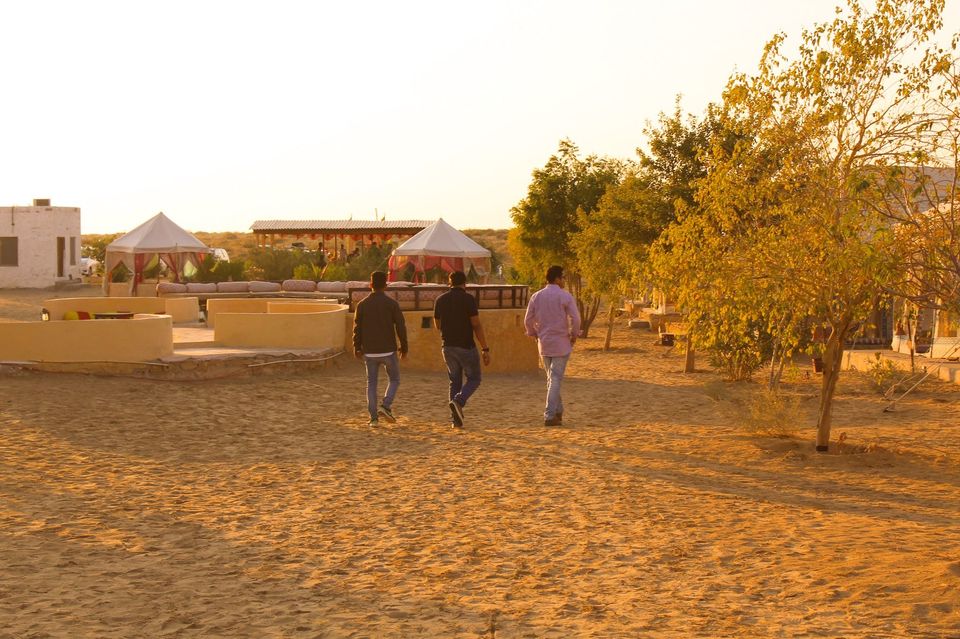 Wow it feel exciting, yes you are going to spend your night in sand. We booked a camp "Prince Desert Camp" in "sam sun dunes" in order to feel the beauty of desert. There are so many camps you can book online or once you are there you can book easily. Camps are very well managed. Here we have some delicious food, cultural program and the most important "Desert Safari".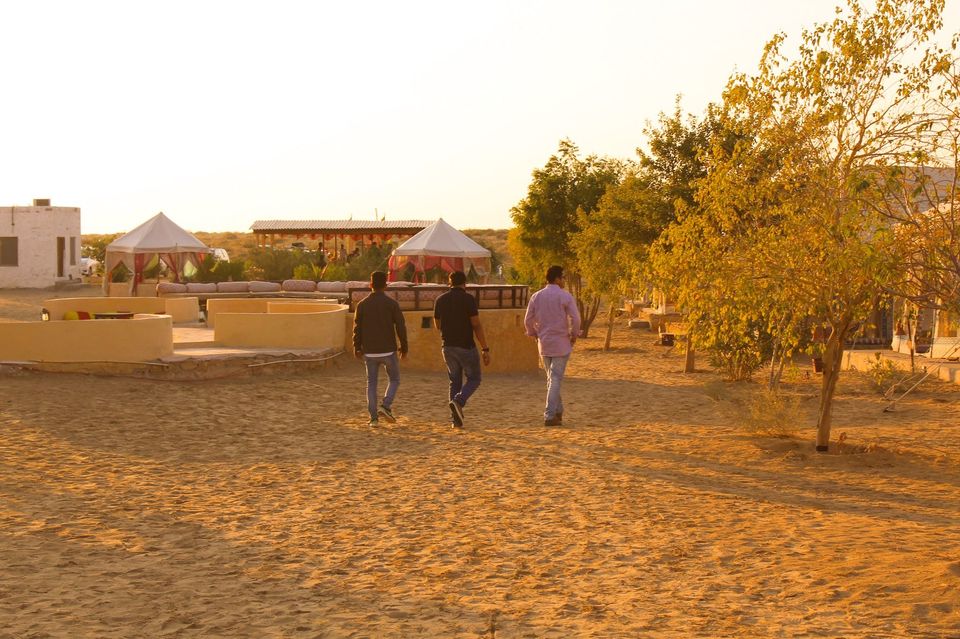 Cultural Program at Camp :
When you are in Rajasthan this is necessary to feel the culture of Rajasthan. So we enjoyed relaxing cultural program at night which was worth watching. This includes some dance, song and act with amazing dinner.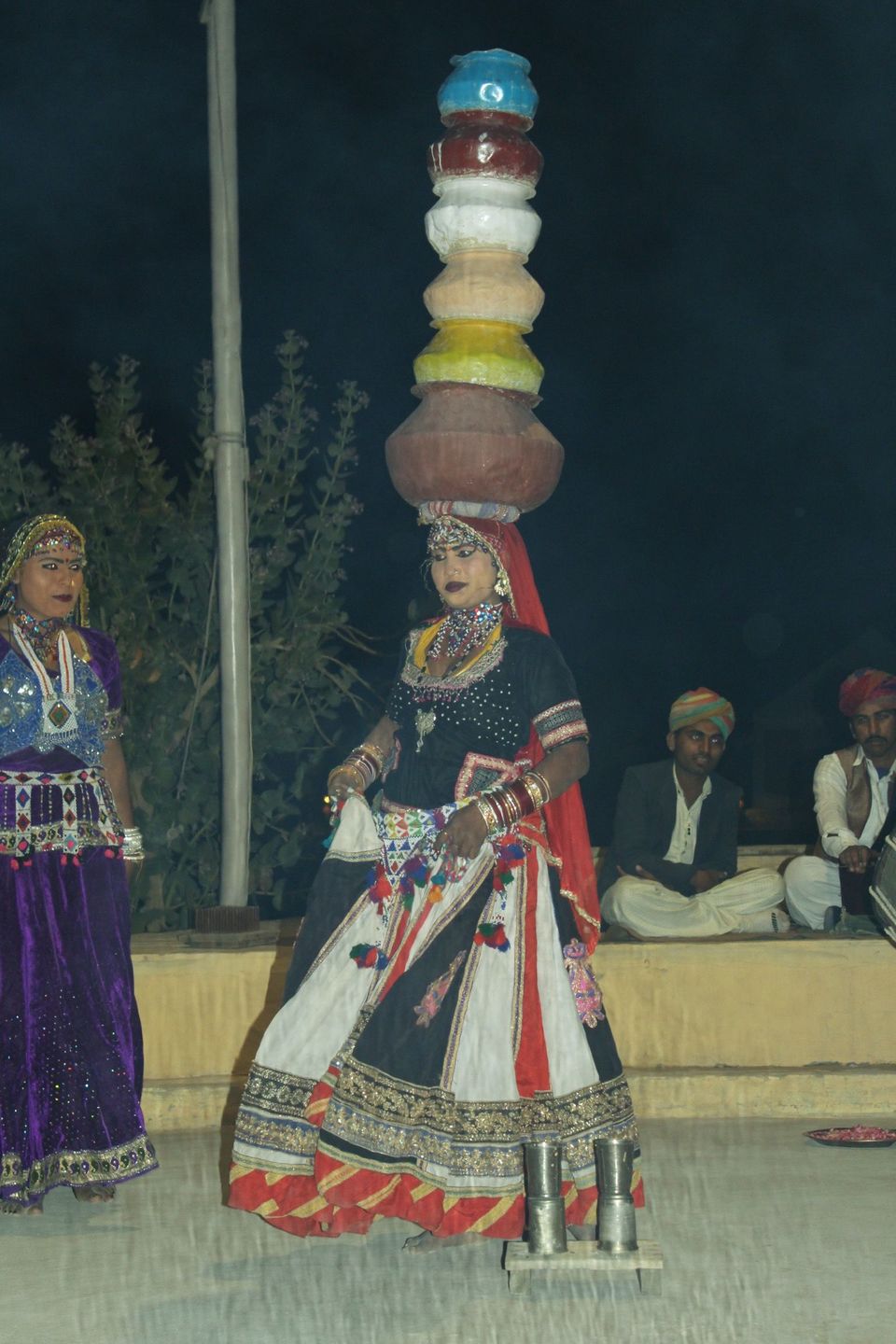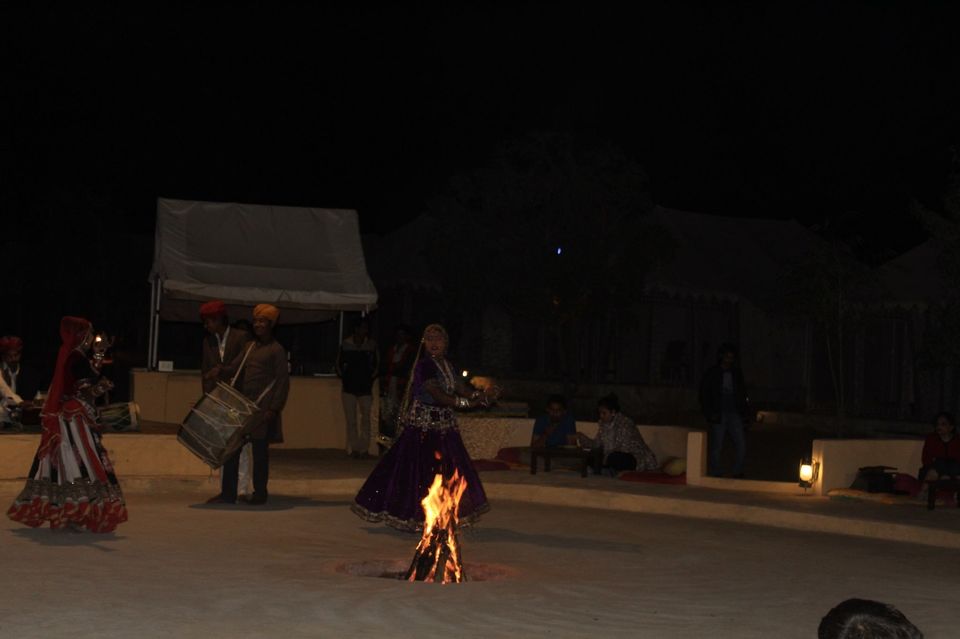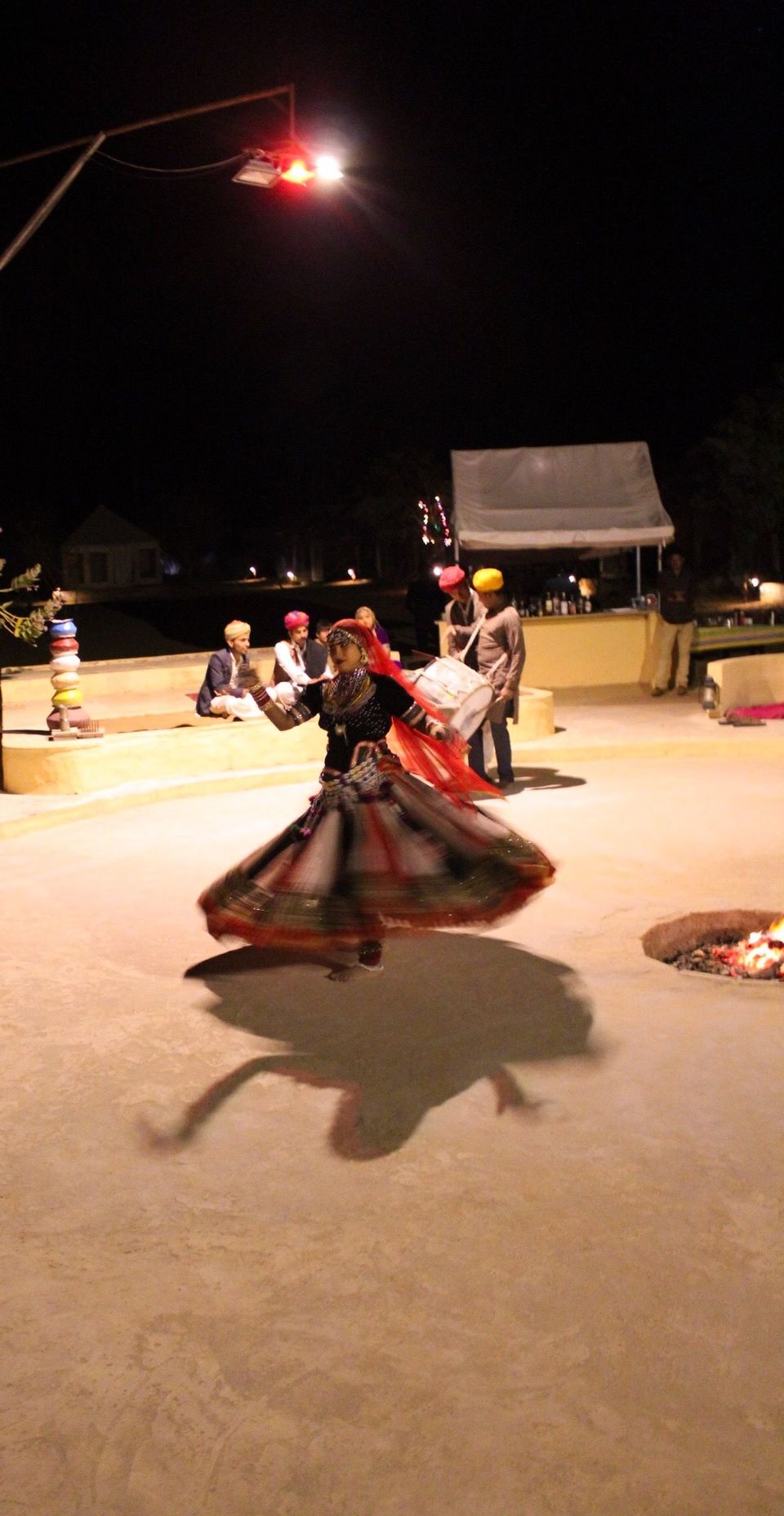 Desert Safari :
In the evening we went to enjoy the "Desert Safari". So we have to climb up in order to do the "Camel Ride" and "Camel Race". We did both and enjoyed a lot. After that we waited for sunset and this was amazing.