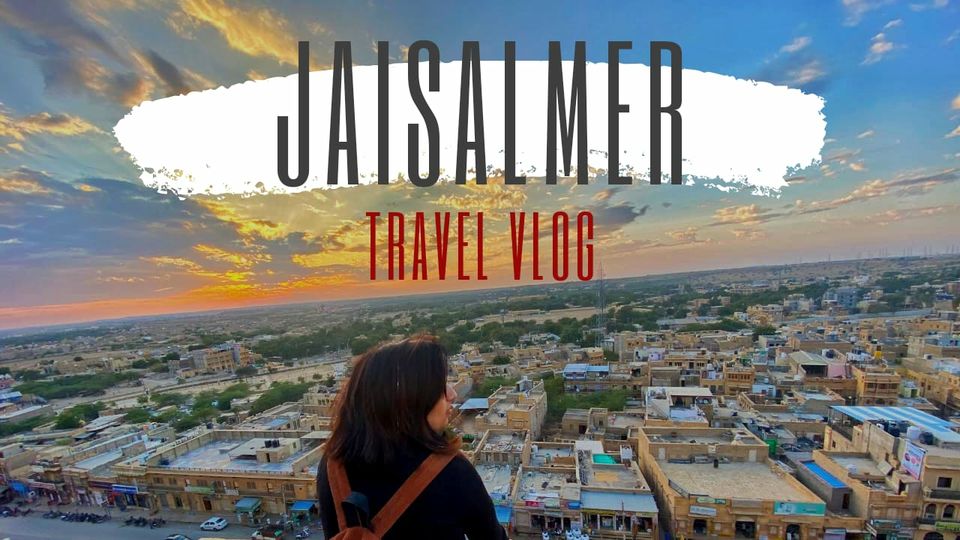 Jaisalmer Rajasthan the golden City gives you the most royal and most cultural feel when you enter. You see the massive Jaisalmer Fort palace which looks so pretty and made me remind Santorini Greece.
The more you enter in the city you fall in love with the golden colour which is still maintain even on the small small buildings.
Every hotel looks heritage in themselves. Don't forget to have a yummy breakfast on the rooftop Romani Restaurant enjoying the view of the massive fort and having the delicious breakfast.
Then move to Sam Sand Dunes the prettiest thing I have ever seen in my life acers of lands covered by the sands just look so filmy.
In afternoon Jaisalmer is very hot so there is nothing to do at that time and also if you are staying in a hotel you can't even sleep because of the hell lot of sun light.
Did the desert jeep Safari in evening, I avoided camel safari because of the animal cruality. But the sunset was stunning and the landscape was so so scenic.
There was cultural singing and dancing program which was arranged in the camps with Hi tea and dinner.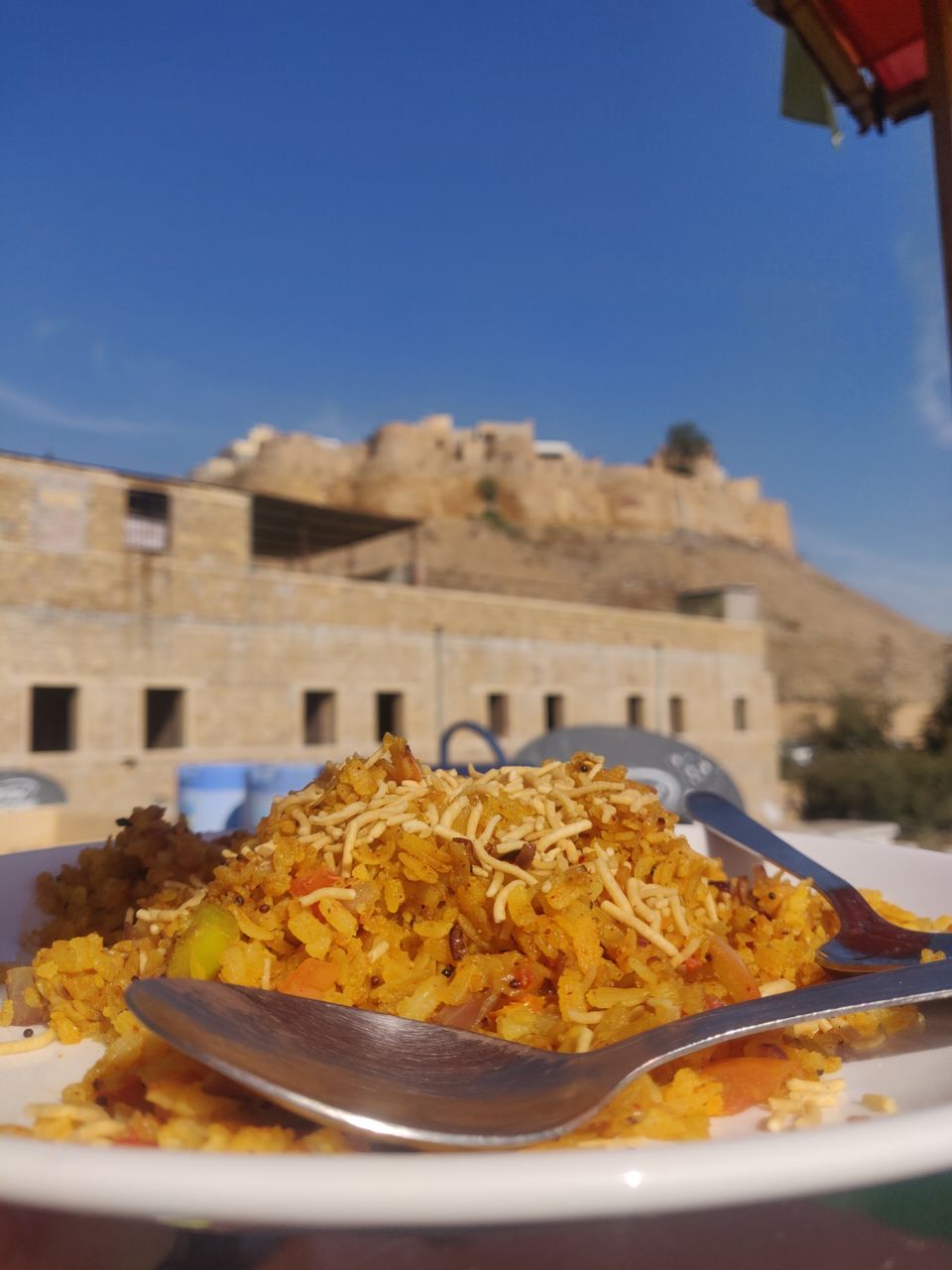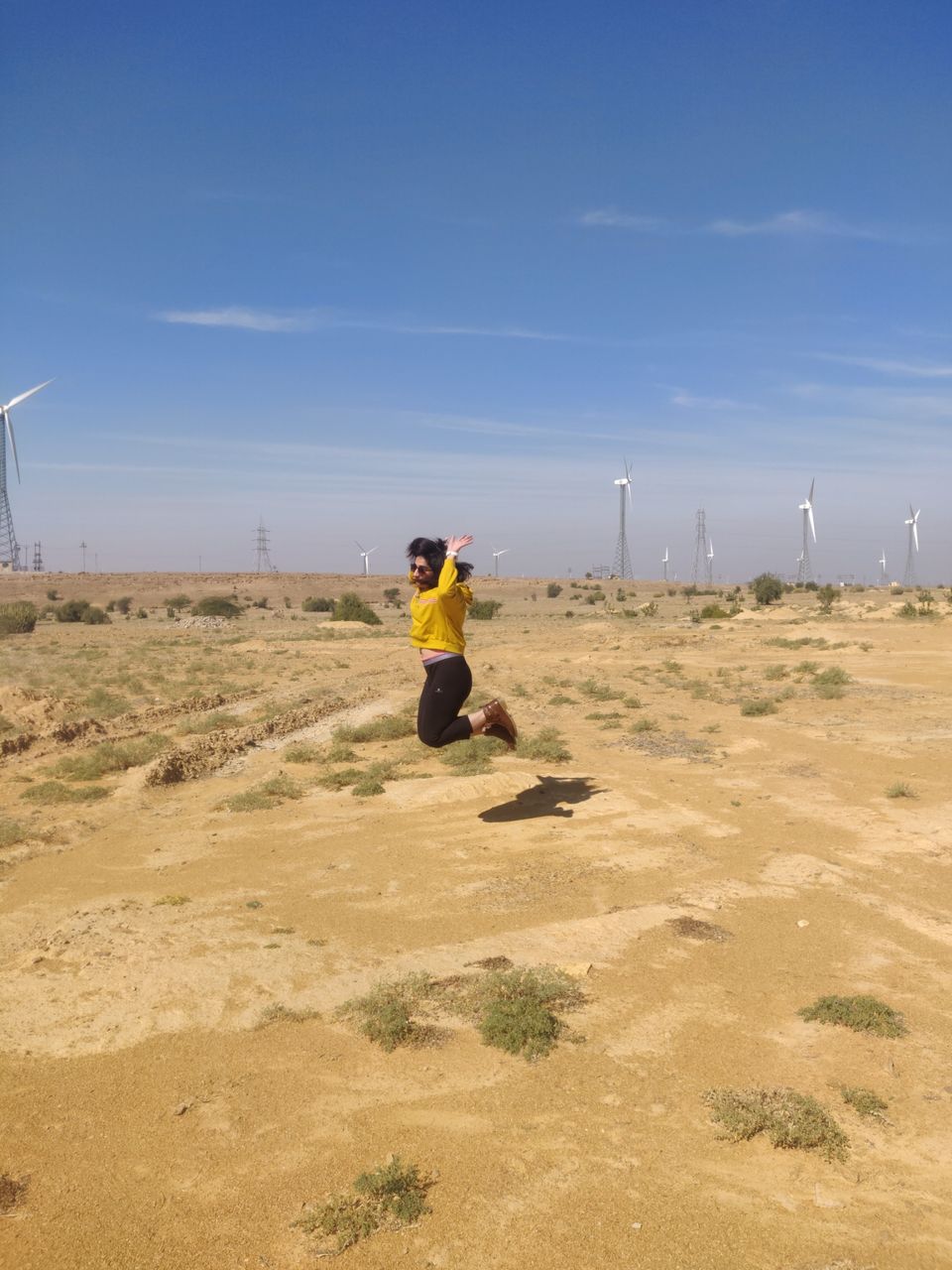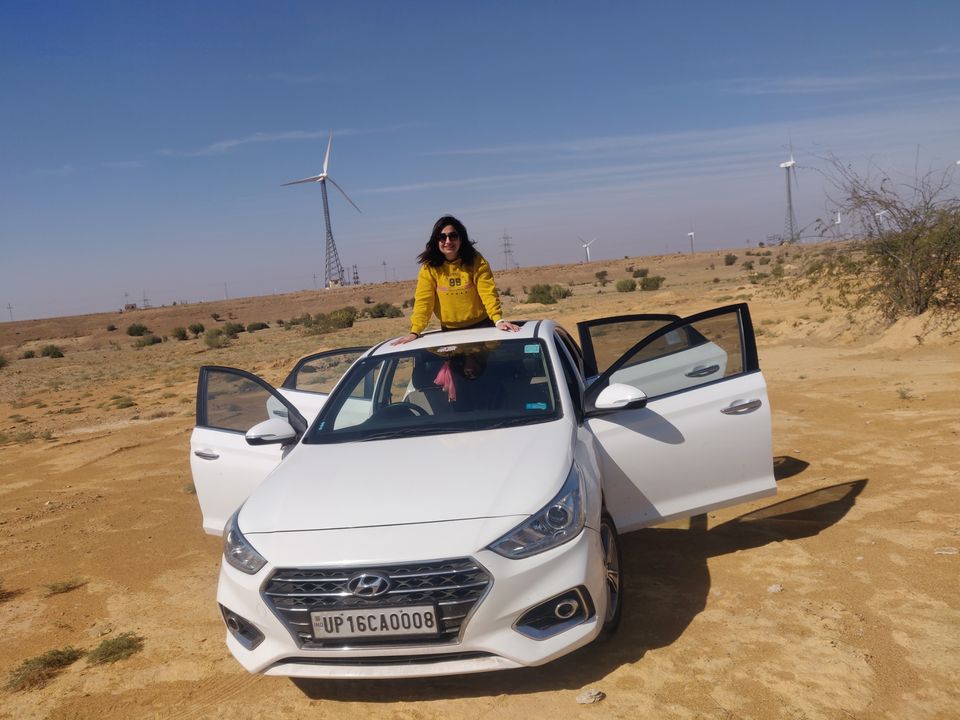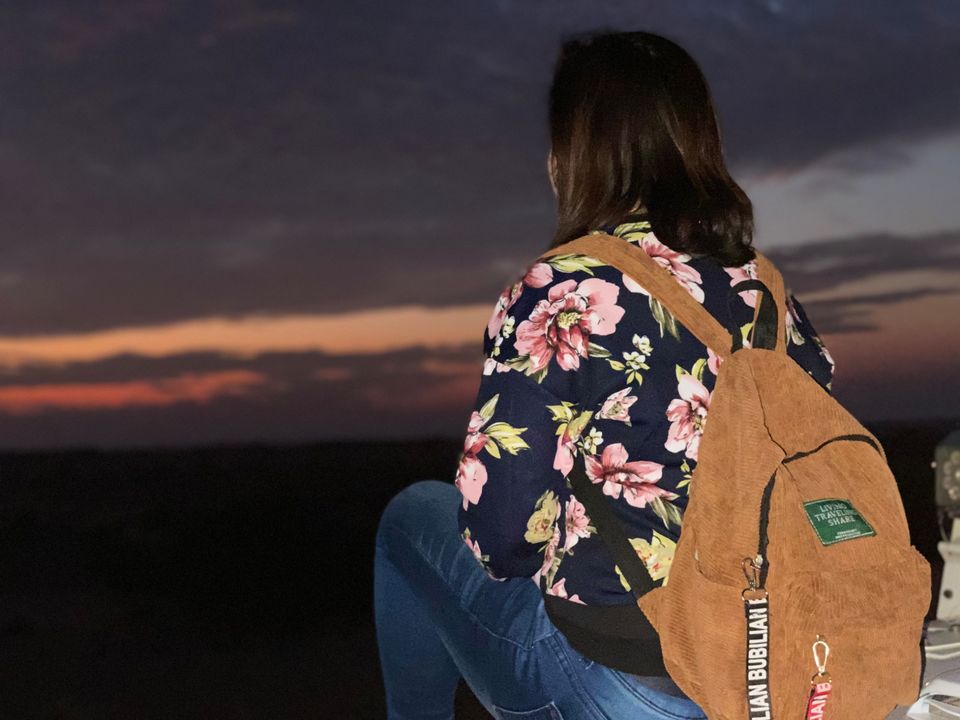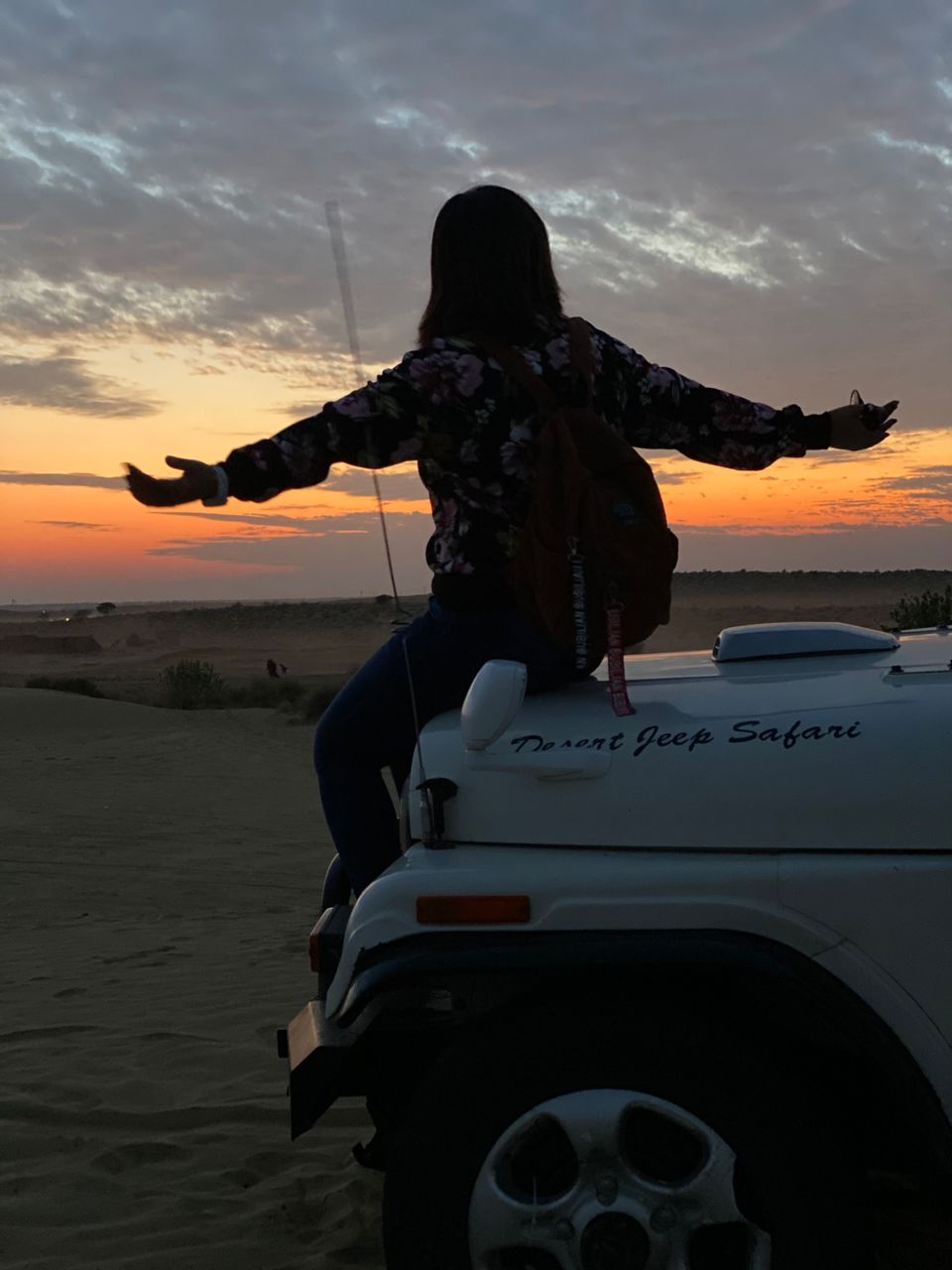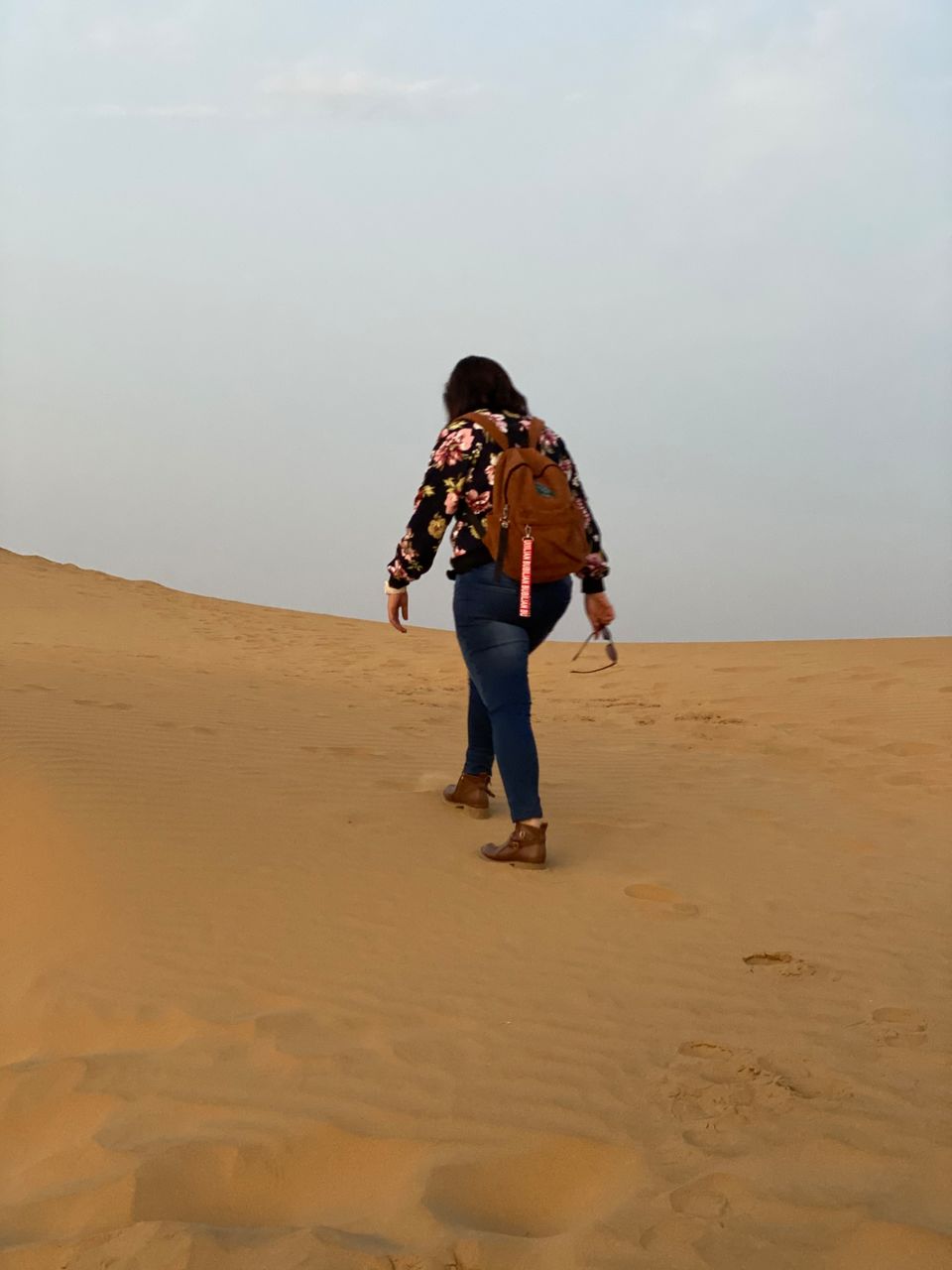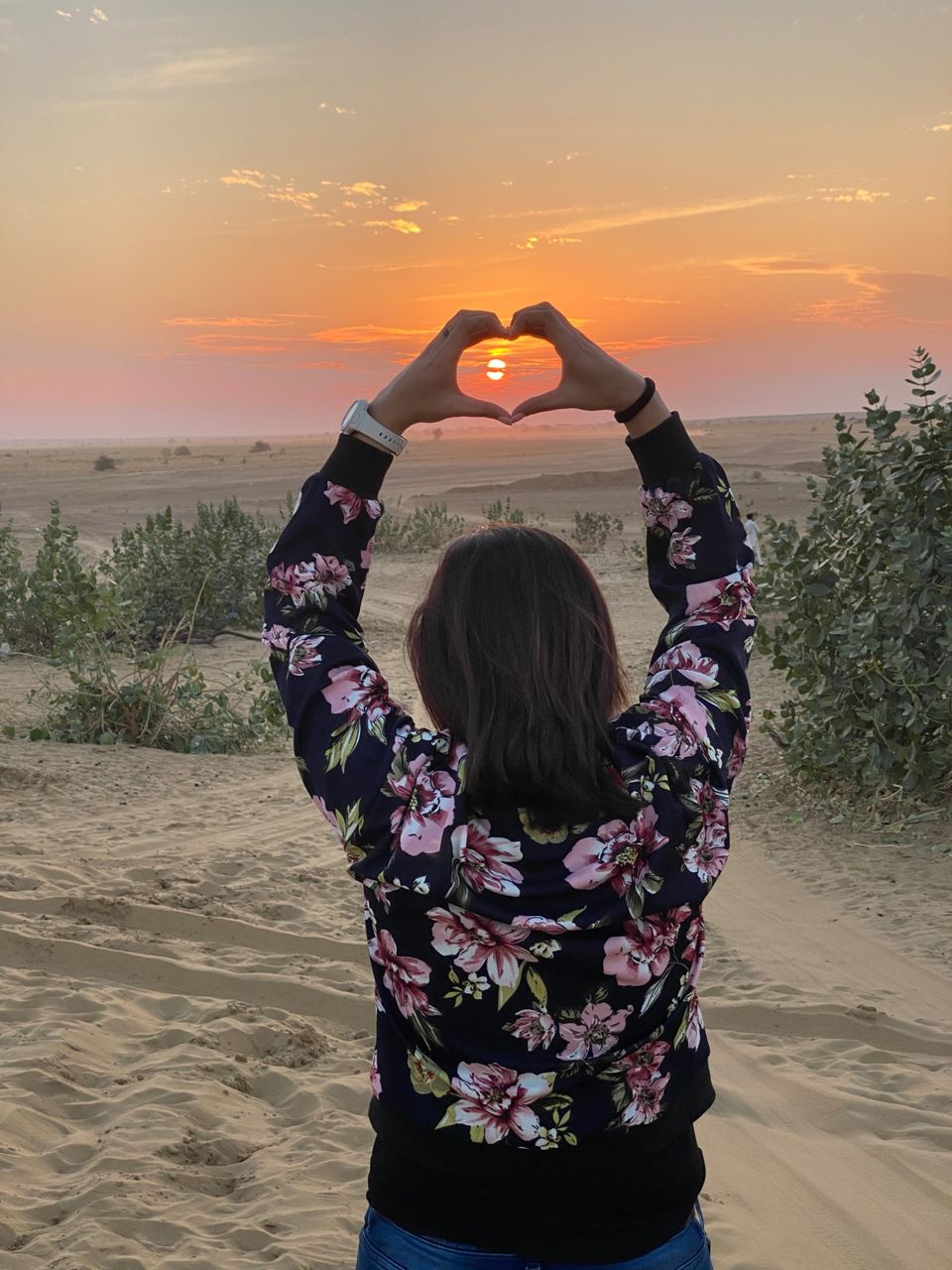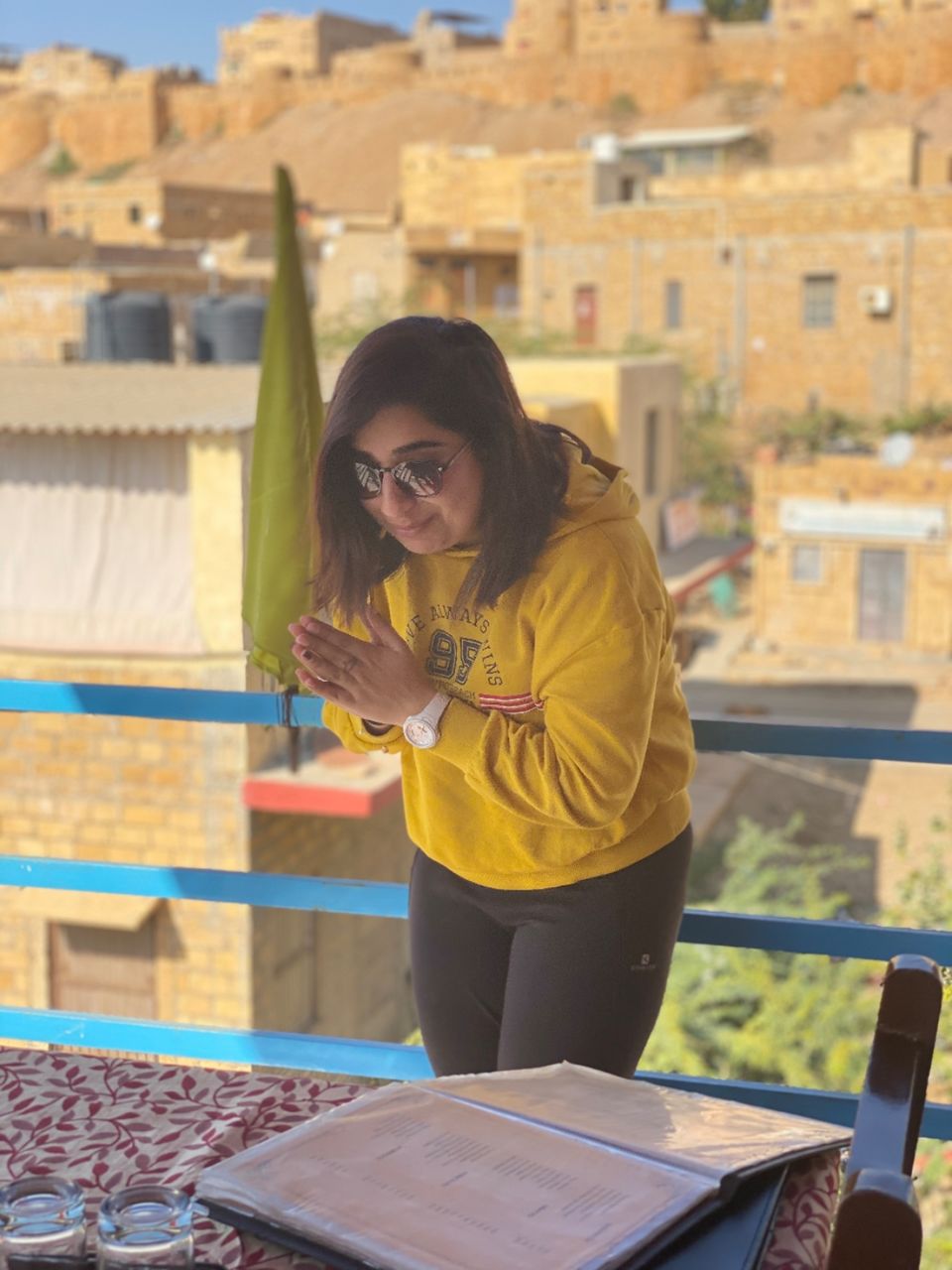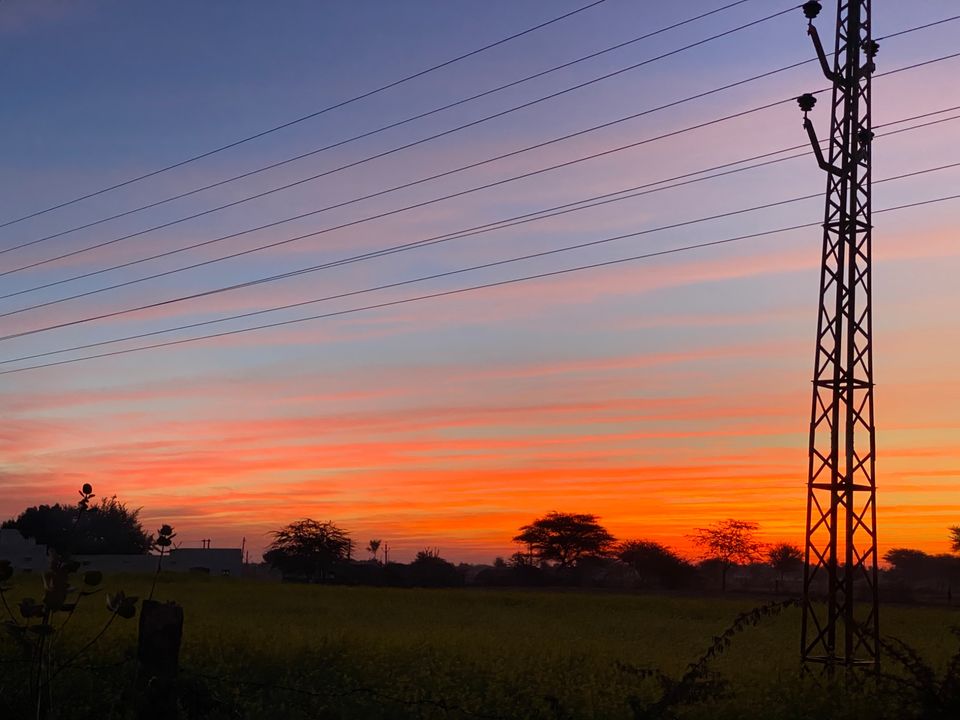 Good morning from Jaisalmer desert, had the breakfast arranged by the camps. And headed back to the city and it was quite a sad moment for me. Because I have fallen for the deserts and camels 🐫 roaming around here and there. People in there Rajasthan typer of clothes saying 'khambagani'
But sadly we came back to the city and checked into
Now this hotel is a heritage property and hotel it self is very very interesting I have made complete vlog which you will find on 'Happy Face Vali Ladki' on YouTube. Now it is almost 1pm slept peacefully for a while in a luxury hotel.
Then the next interesting point to see was Gadi Sagar Lake which is just 1km away from the fort. Quite a peaceful place to take a sunbath.
Enjoyed the beautiful sunset from the rooftop of @zostel
And the sky was so crystal clear which we definitely can't find in Delhi/NCR . Crystal clear sky turn into a pink sky gradually now 'The Sky Is Pink' and 'The City is Golden' I hope you would be able to imagine. No? Scroll down and see how Gorgeous it looked.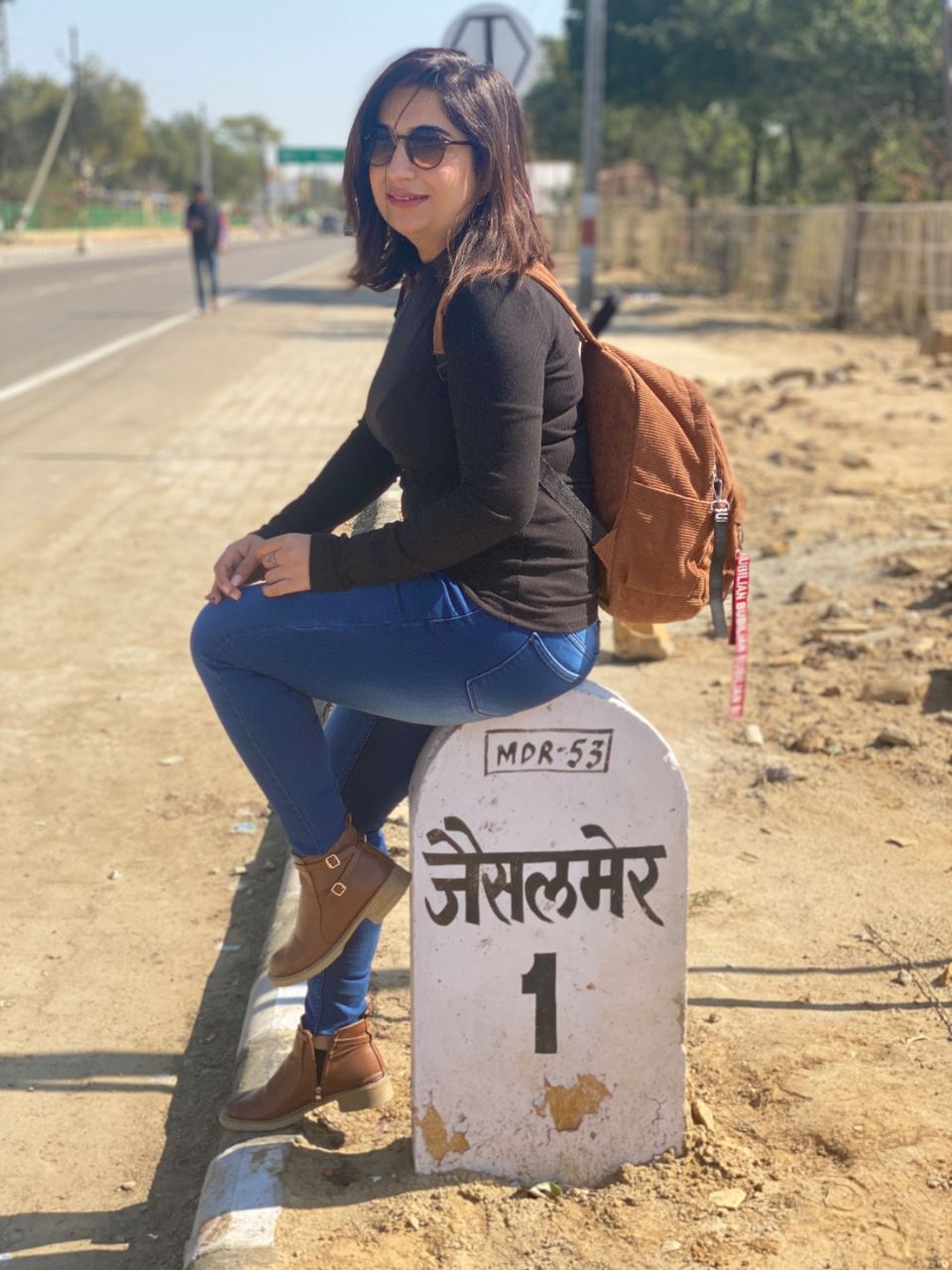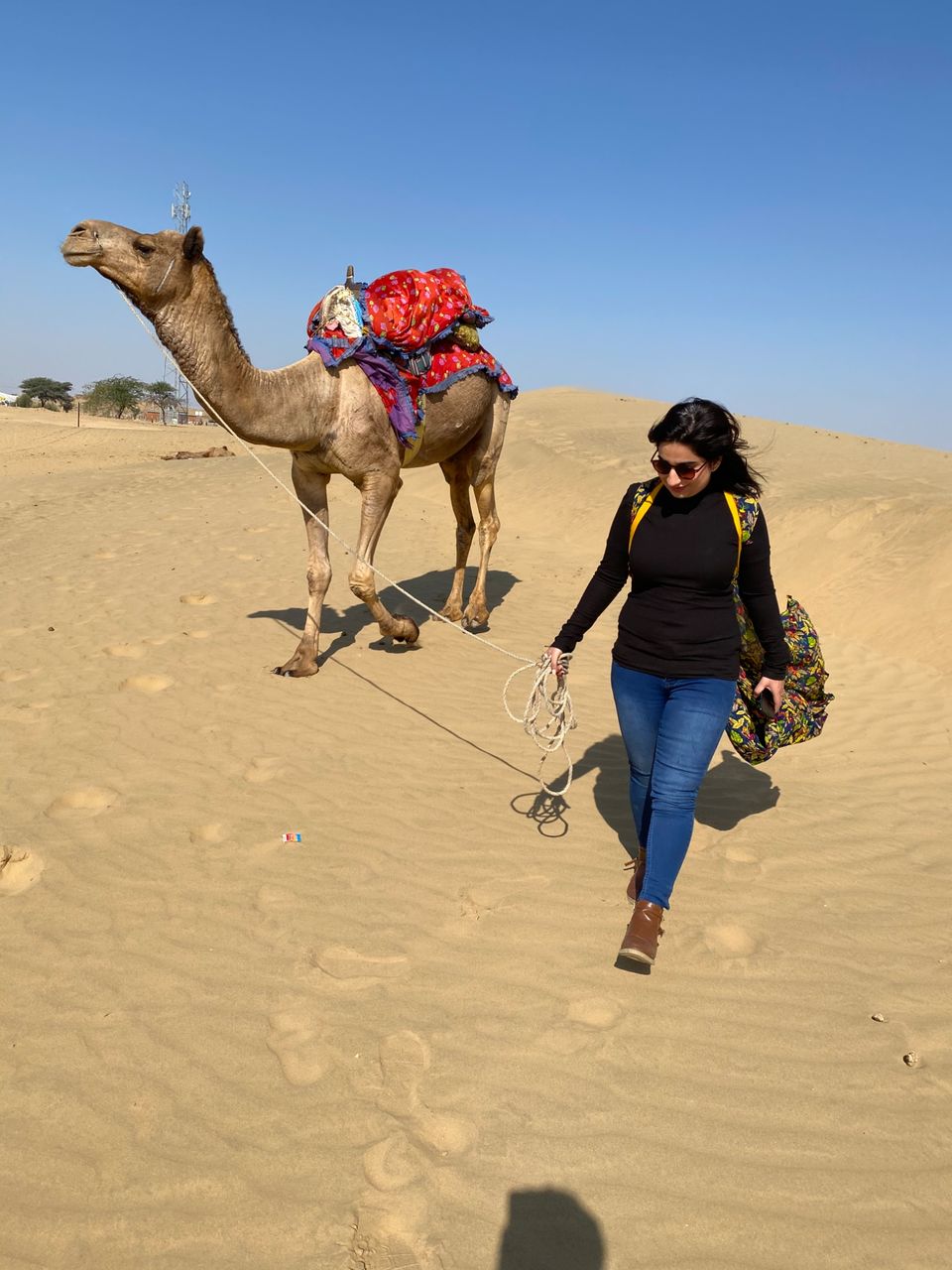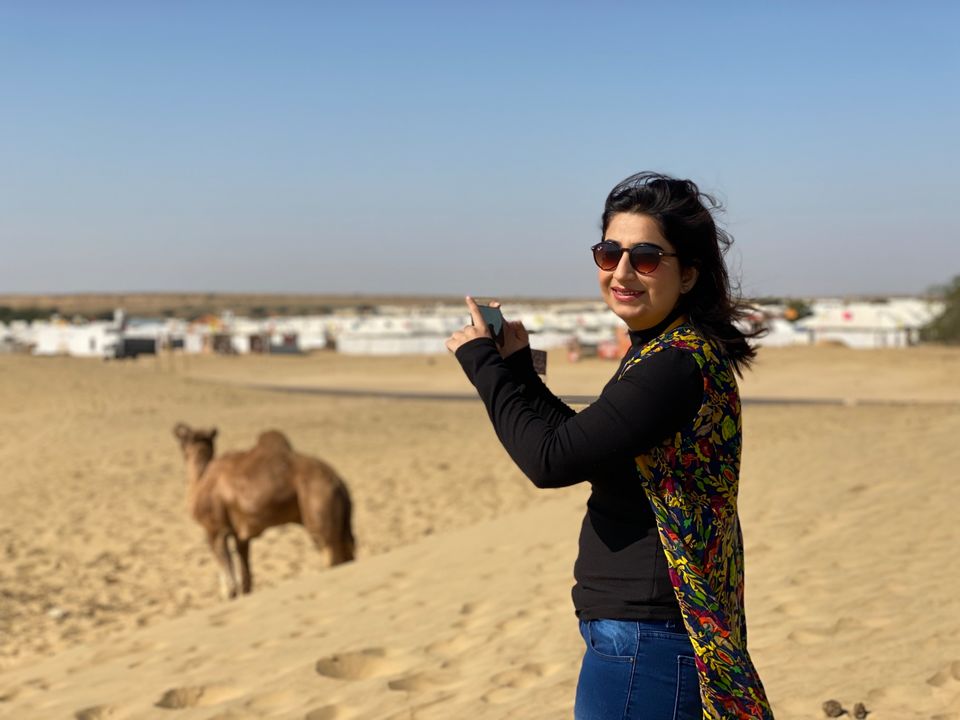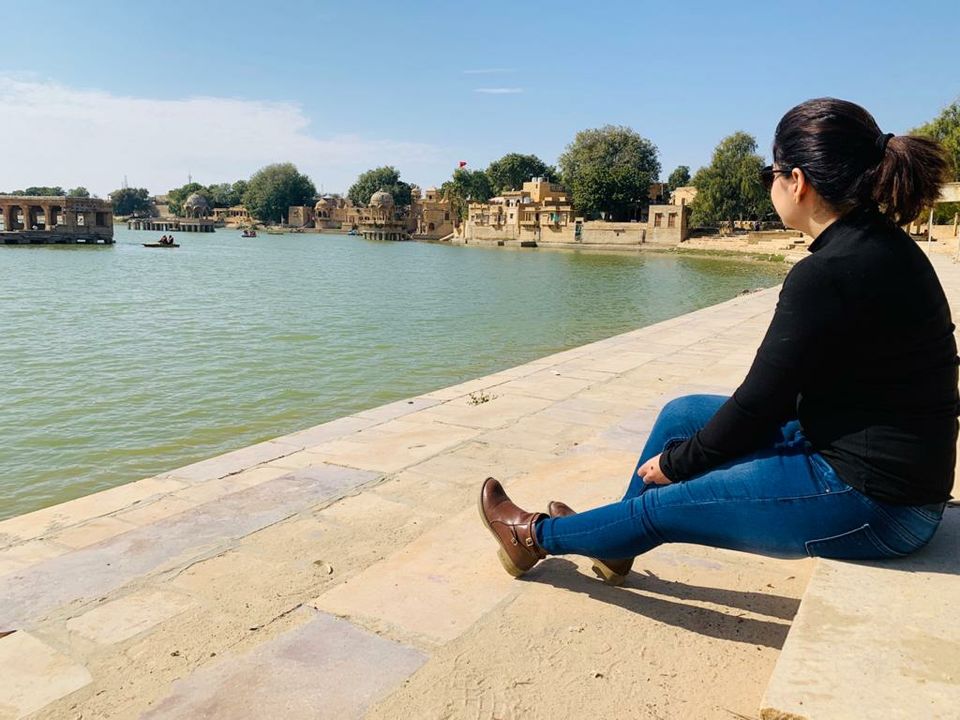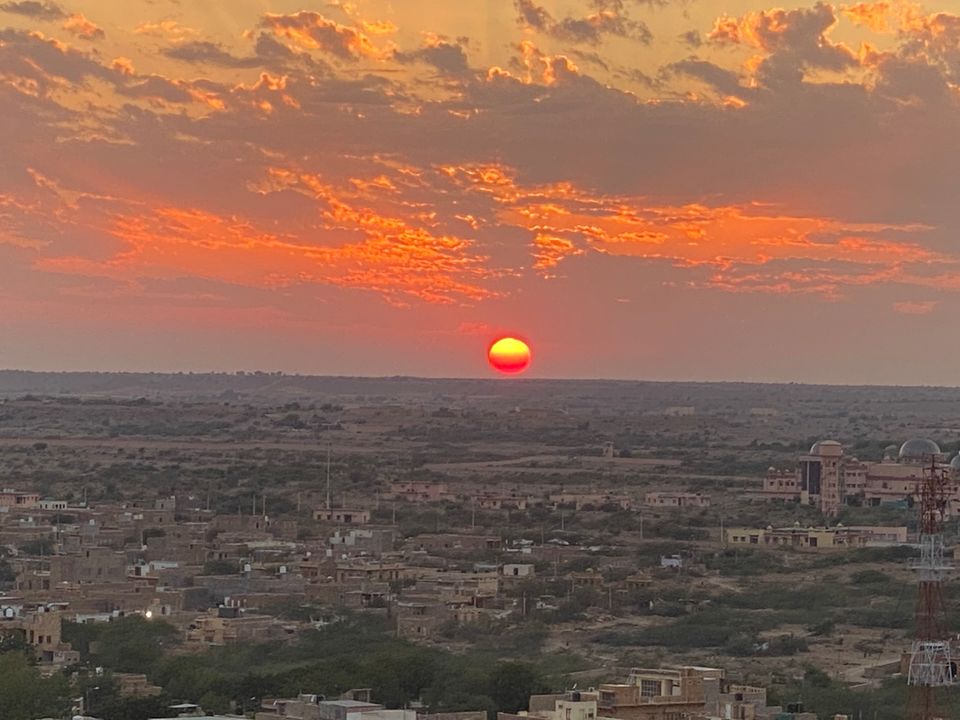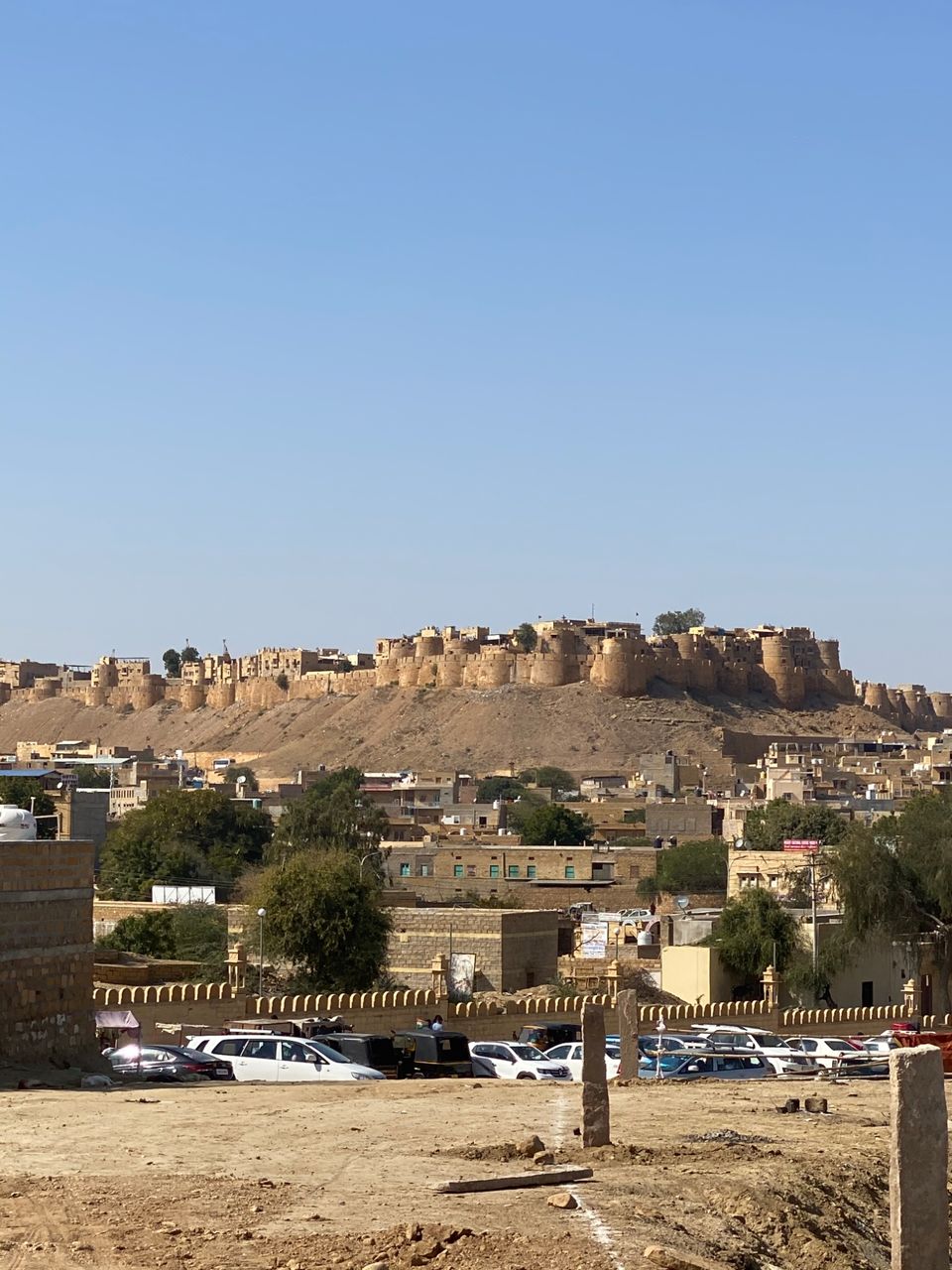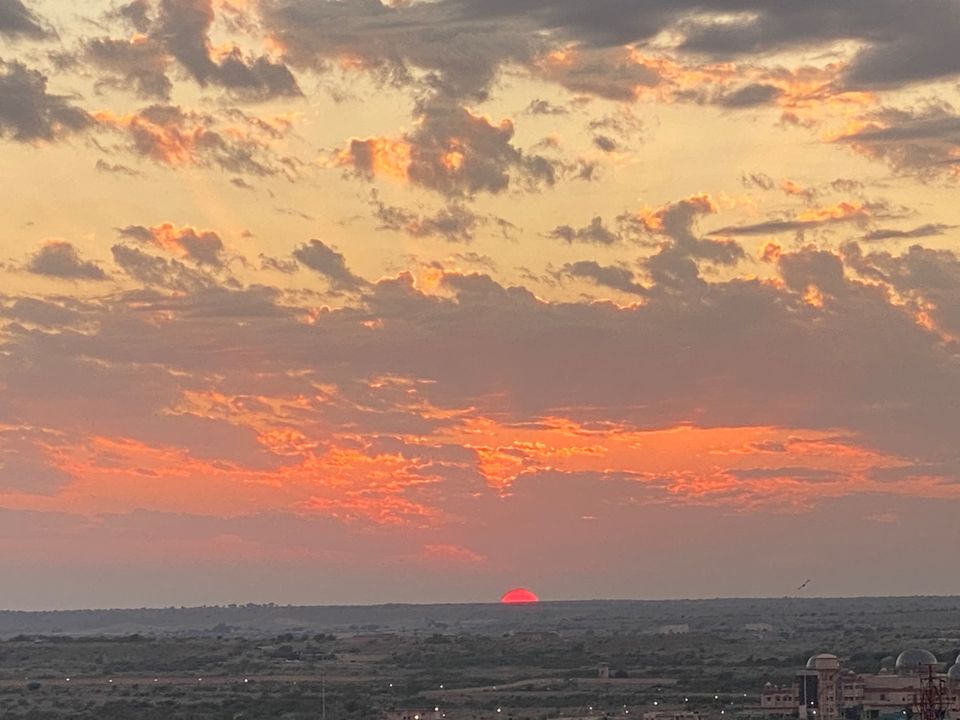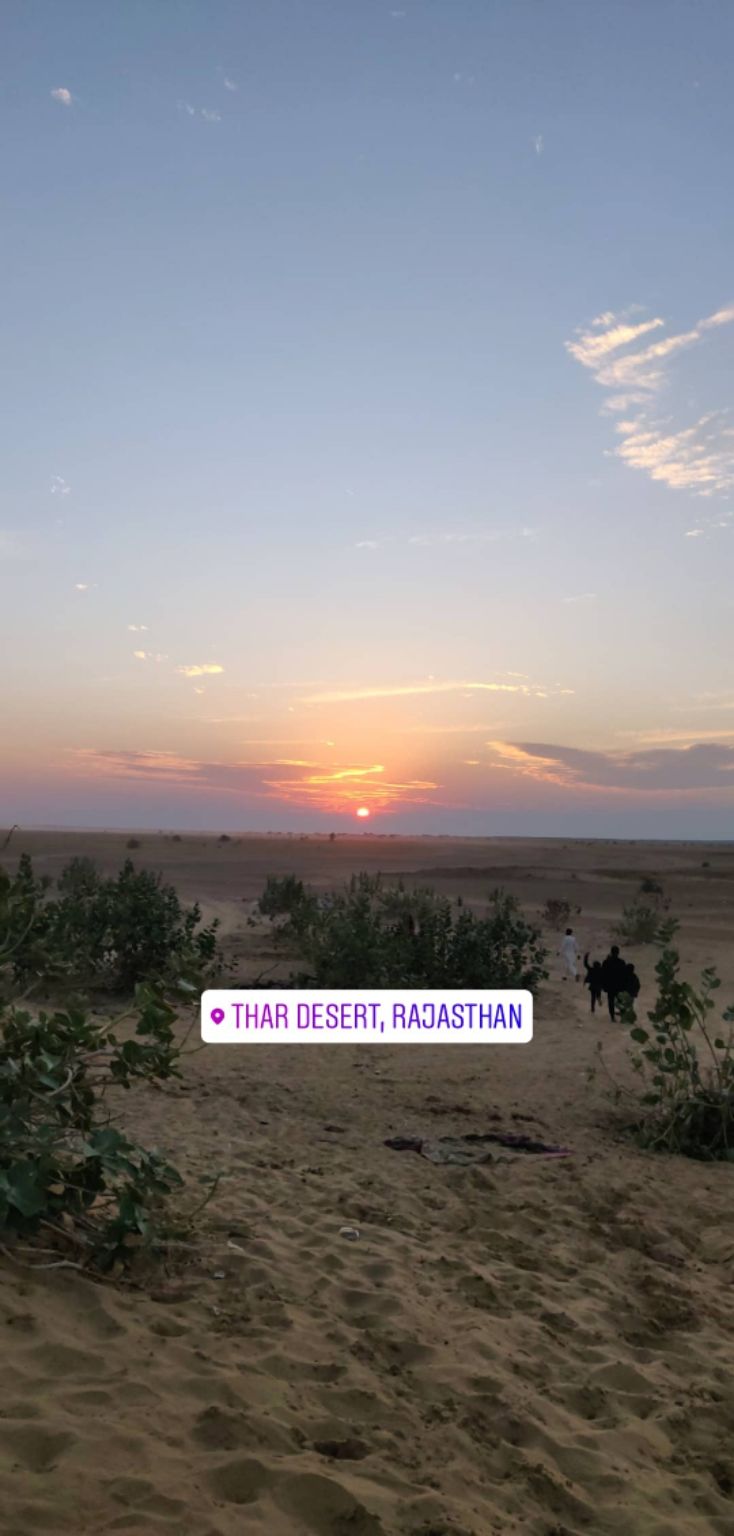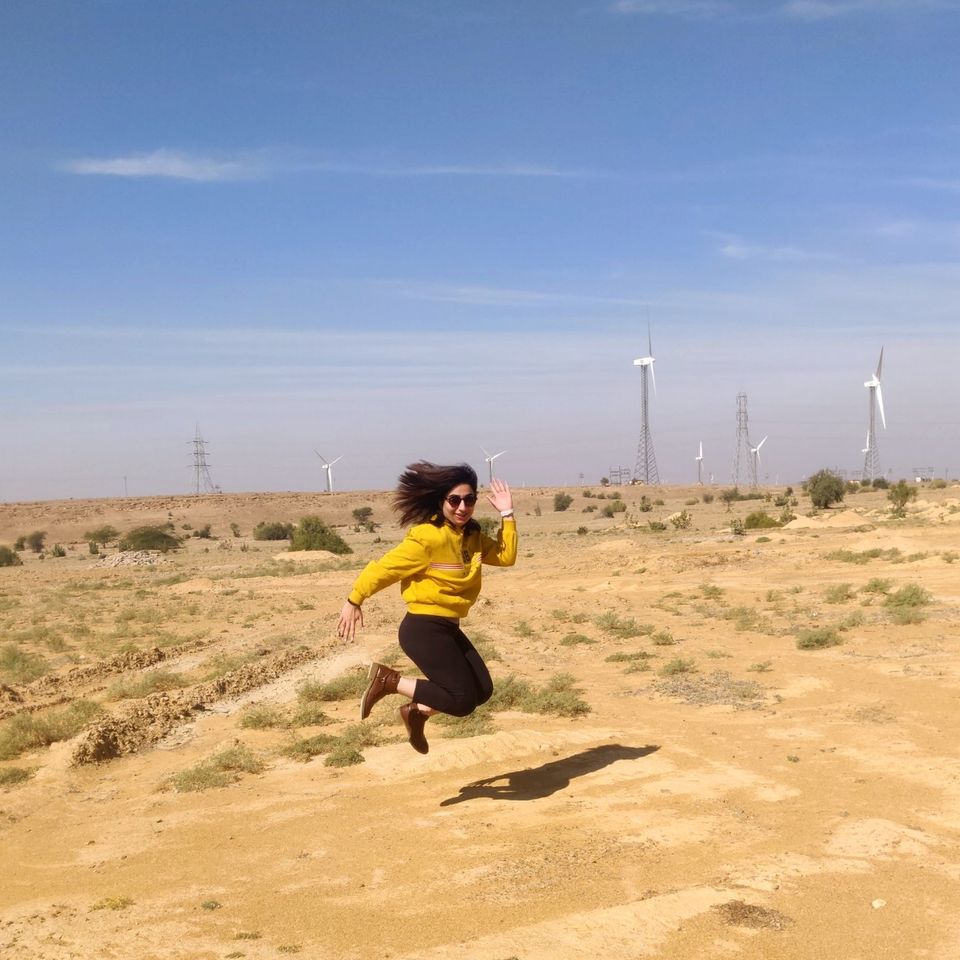 The day to head back to Delhi, but before that a peaceful morning breakfast in gorbandh palace hotel.
A luxury buffet waits for you.
Feel your self and ready for the day journey