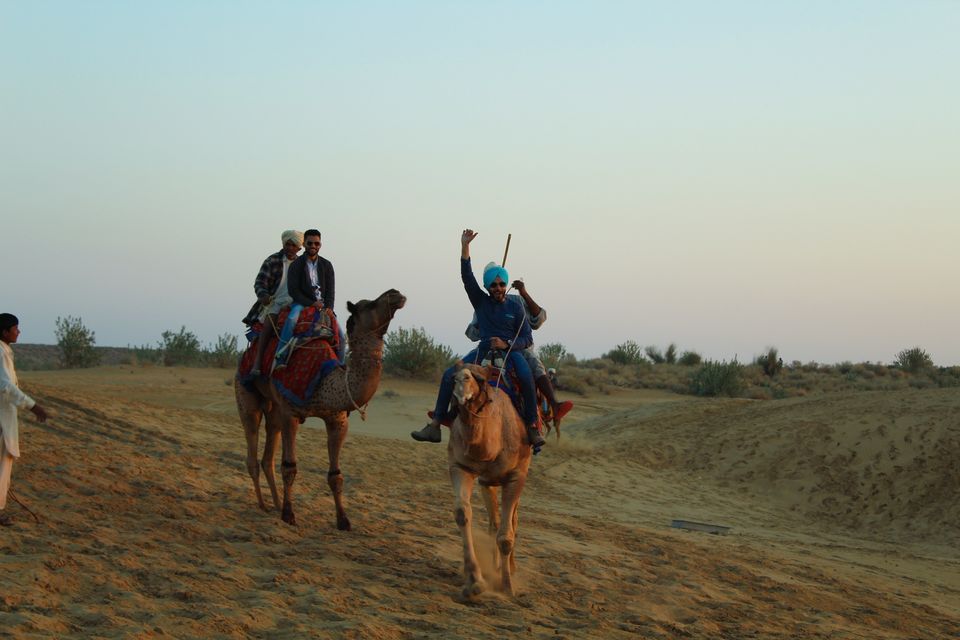 And yes its true "Jane Kya Dikh Jaye" this is the Slogan of Rajasthan. Earlier it was "Padharo Mare Desh". Rajasthan is a beautiful place with marvelous architectures and natural beauty.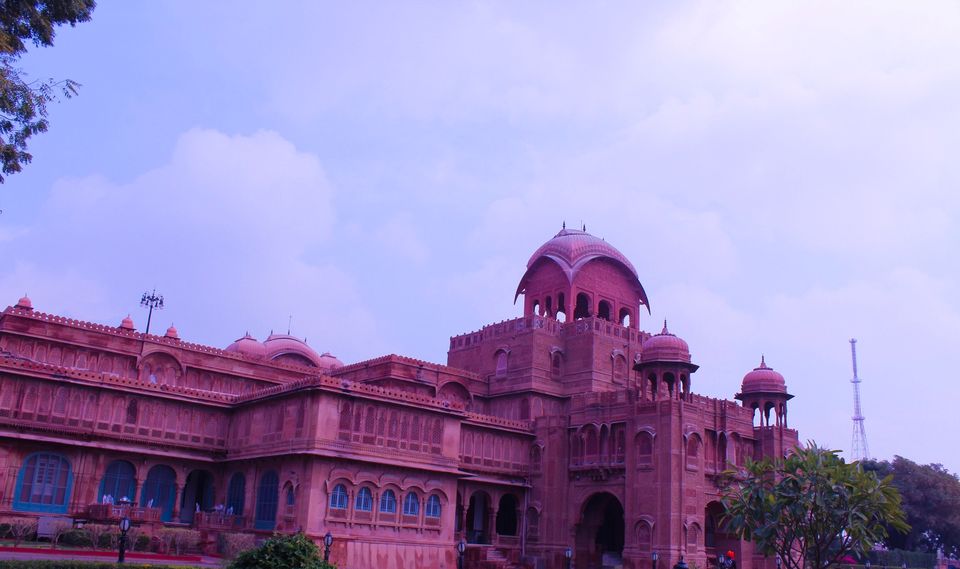 Best Time to Visit Jaisalmer : November To March is know as best season to visit Jaisalmer. We have chosen January when its too cold in Delhi but in Jaisalmer day was too hot and nights were quite comfy. So preferred season by travellers is winter.
How To Reach : I am travelling from Delhi so there are basically two cheapest ways, one is via Train which i have chosen till Bikaner and from there we have booked a cab to Jaisalmer. Second option is by car which is quite exhausting as the distance is too much. So as per my opinion chose the train and do the overnight journey. And if you want to spend some more money then you can choose "Airways".
What to Expect : Mainly there are two major reason why people love to visit this place.
1)You will see amazing architecture of the old time.
2) You will see beautiful desert here and once you discover the desert you will feel the world small.
Places to visit :
Camping Over Desert : Wow it feel exciting, yes you are going to spend your night in sand. We booked a camp "Prince Desert Camp" in "sam sun dunes" in order to feel the beauty of desert. There are so many camps you can book online or once you are there you can book easily. Camps are very well managed. Here we have some delicious food, cultural program and the most important "Desert Safari".
Cultural Program at Camp :
When you are in Rajasthan this is necessary to feel the culture of Rajasthan. So we enjoyed relaxing cultural program at night which was worth watching. This includes some dance, song and act with amazing dinner.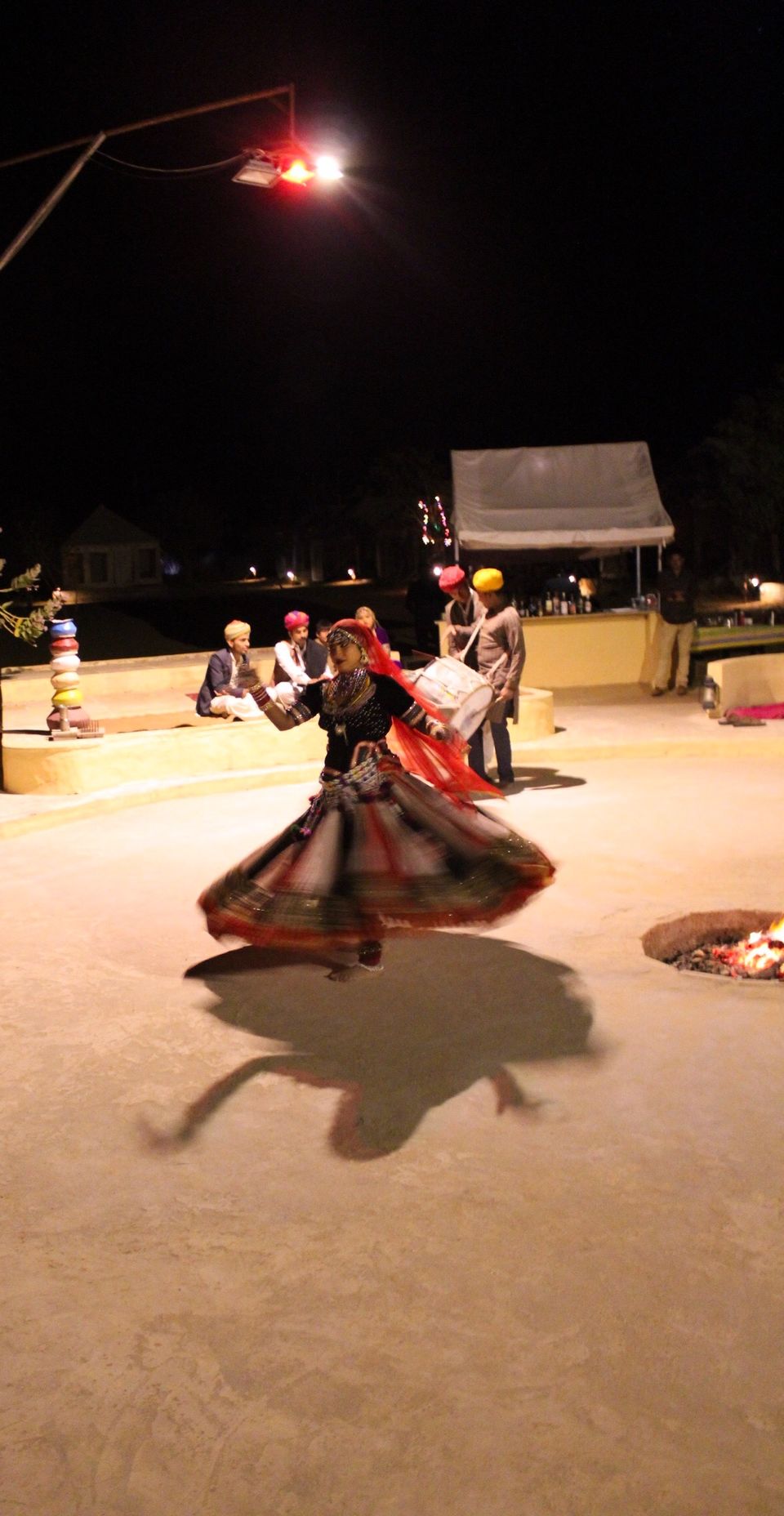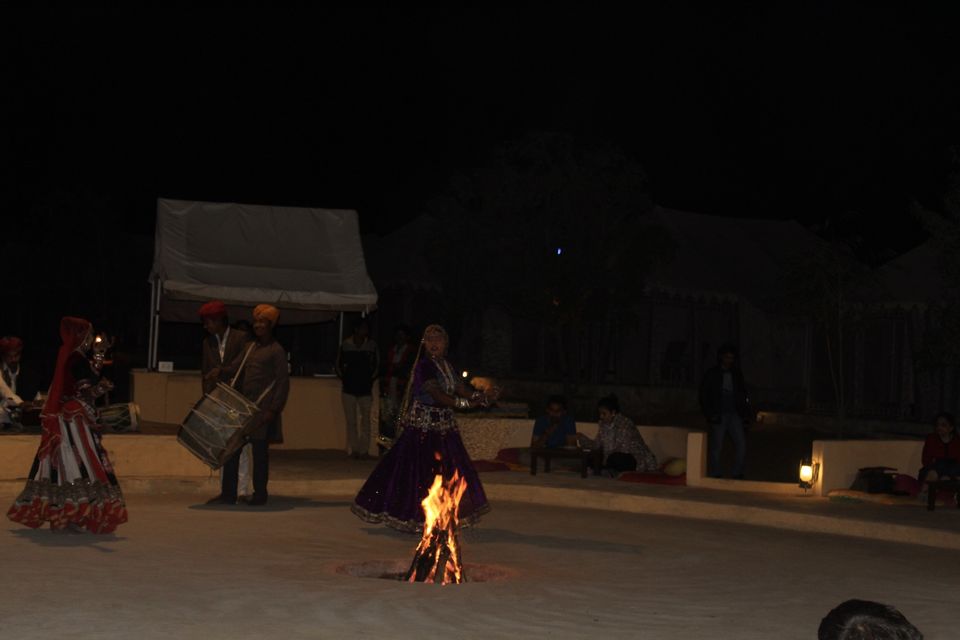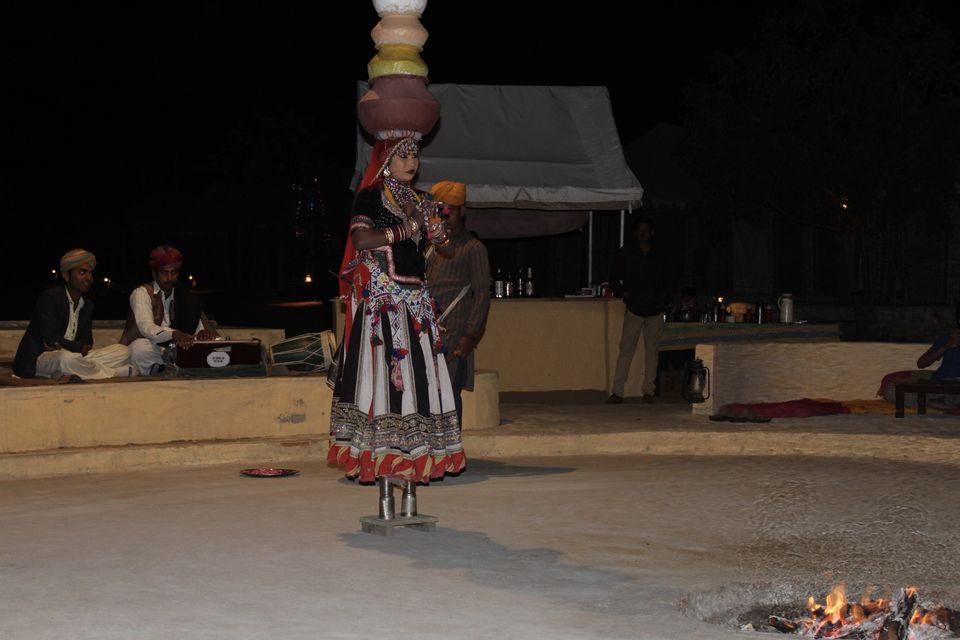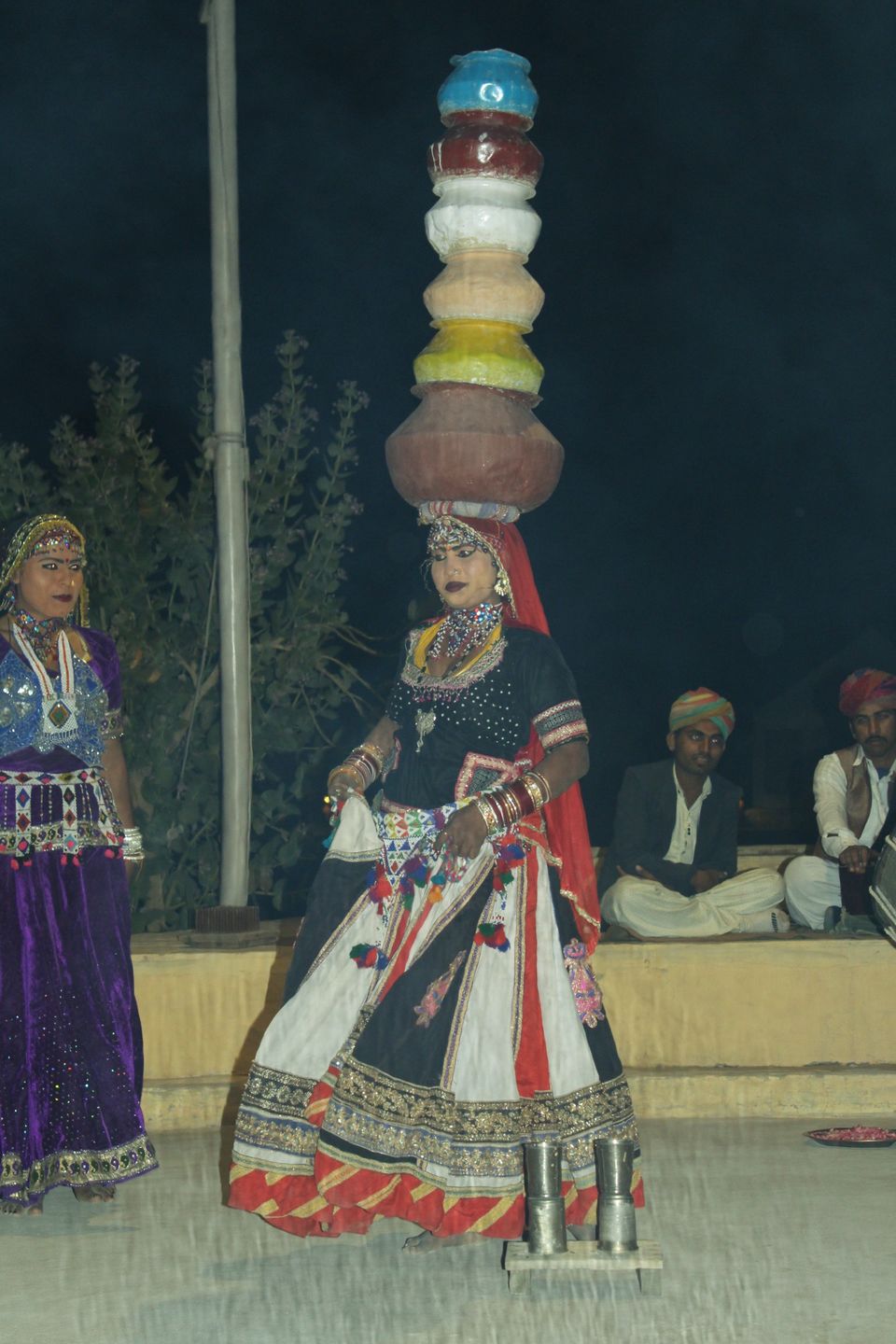 Desert Safari : In the evening we went to enjoy the "Desert Safari". So we have to climb up in order to do the "Camel Ride" and "Camel Race". We did both and enjoyed a lot. After that we waited for sunset and this was amazing.
Camel Ride : If you are in Jaisalmer you must be excited about the Desert and when you found desert you will see camels and people who are doing camel ride. So why to miss, go and enjoy your ride.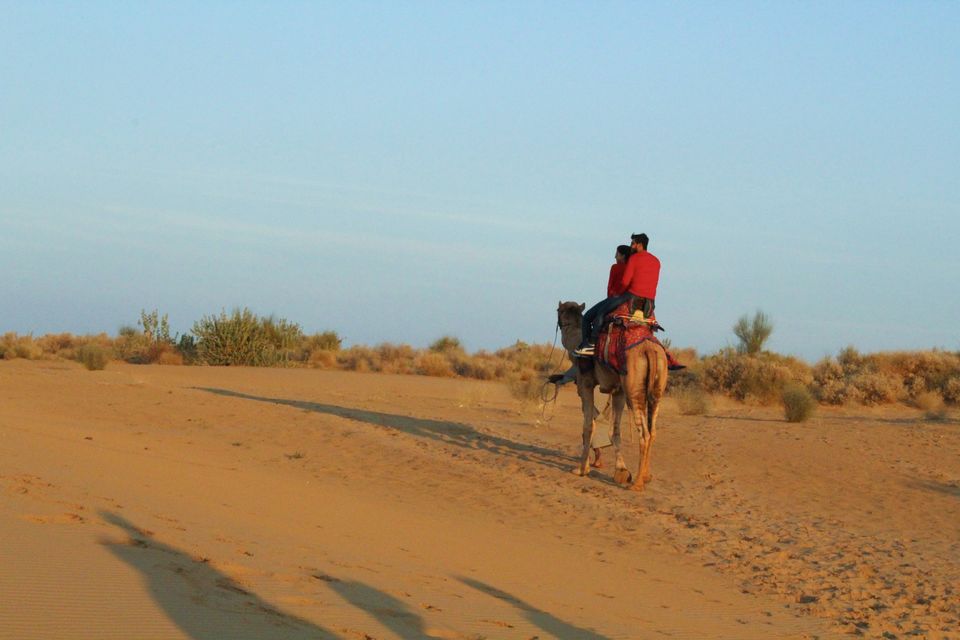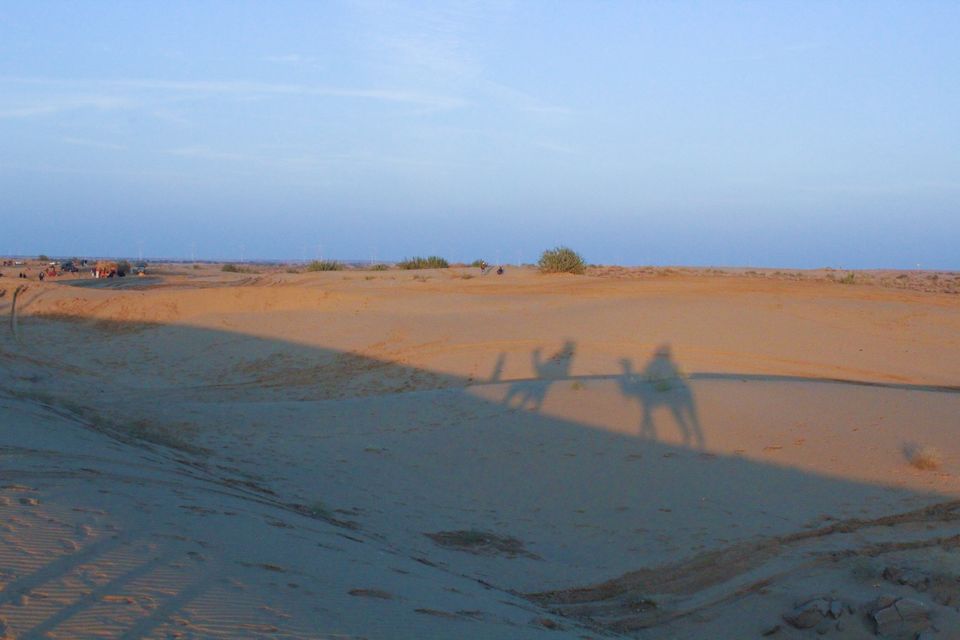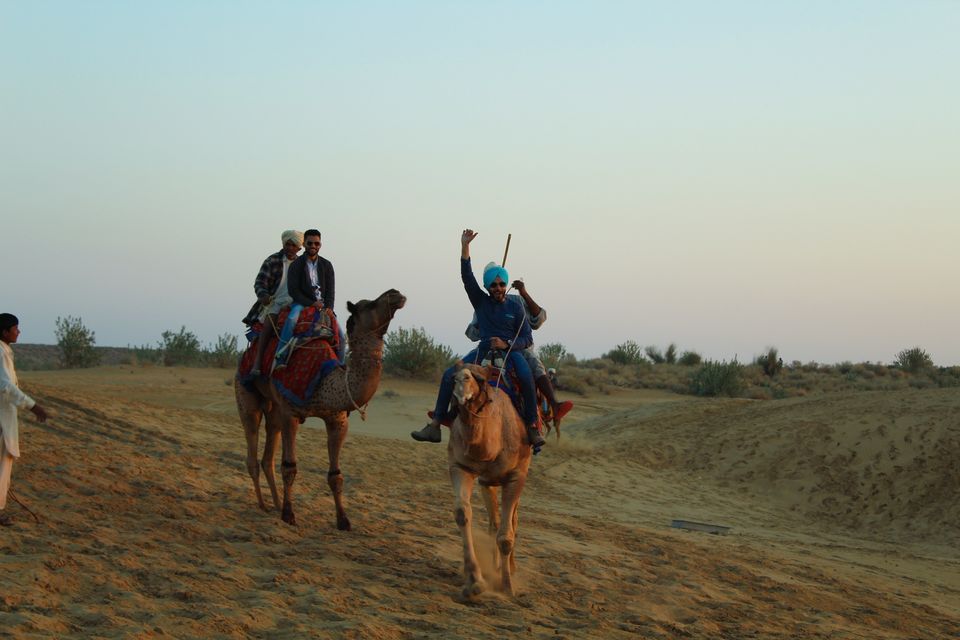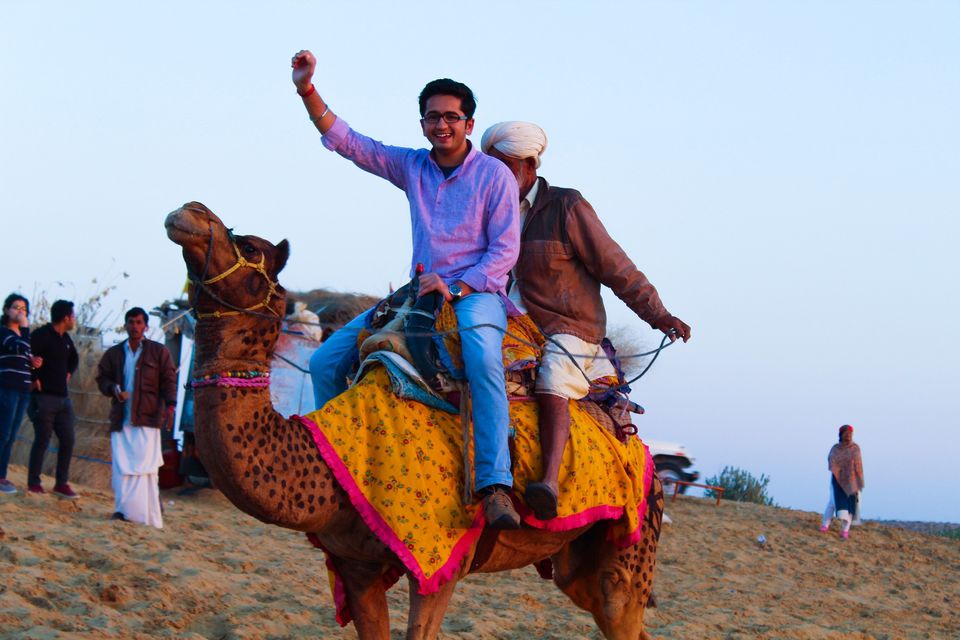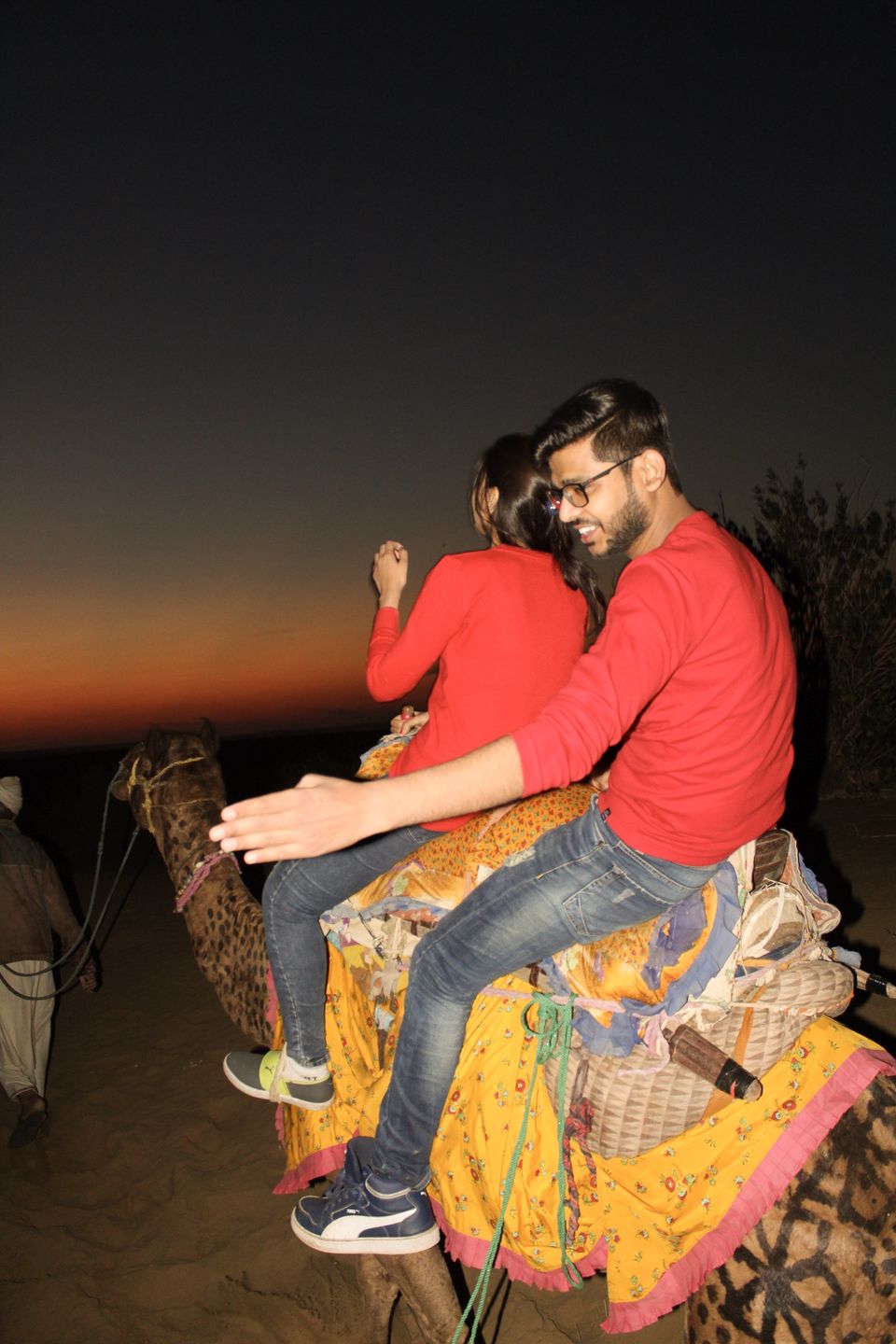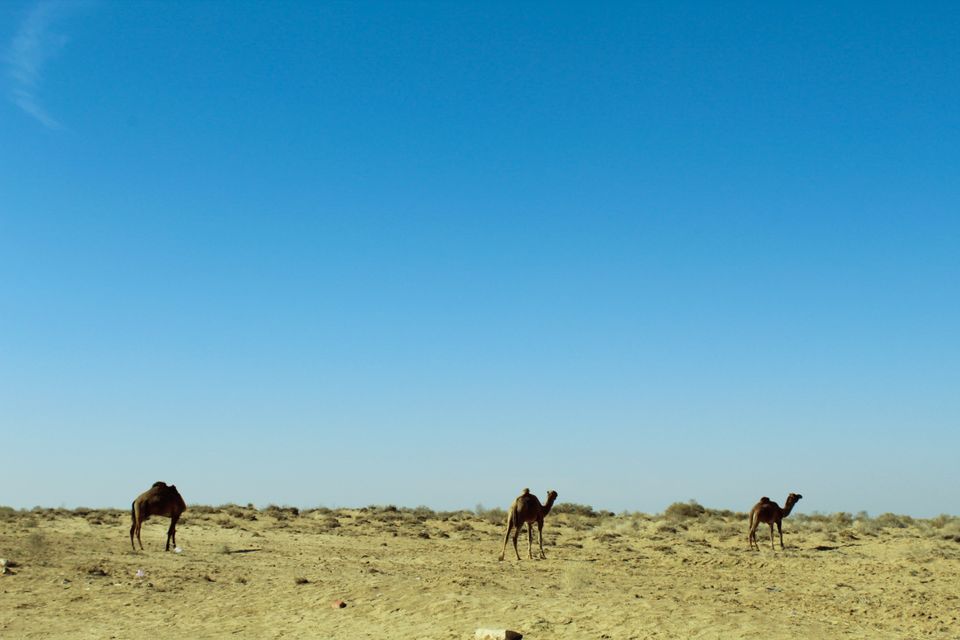 Beautiful Sunset :
Never miss the sunset and sunrise in Desert. Here we missed sunrise so we are there at sunset and enjoyed a lot.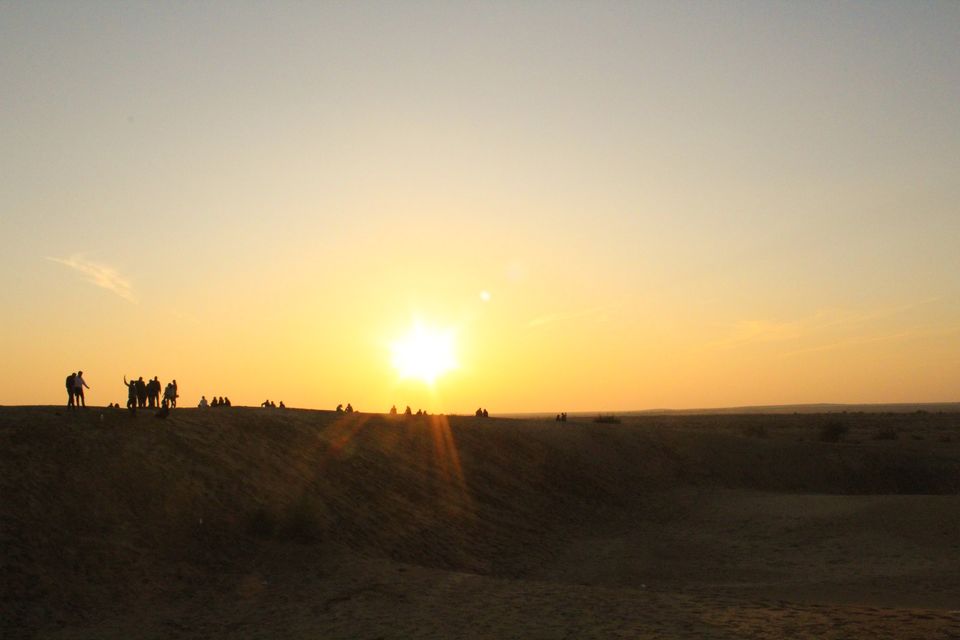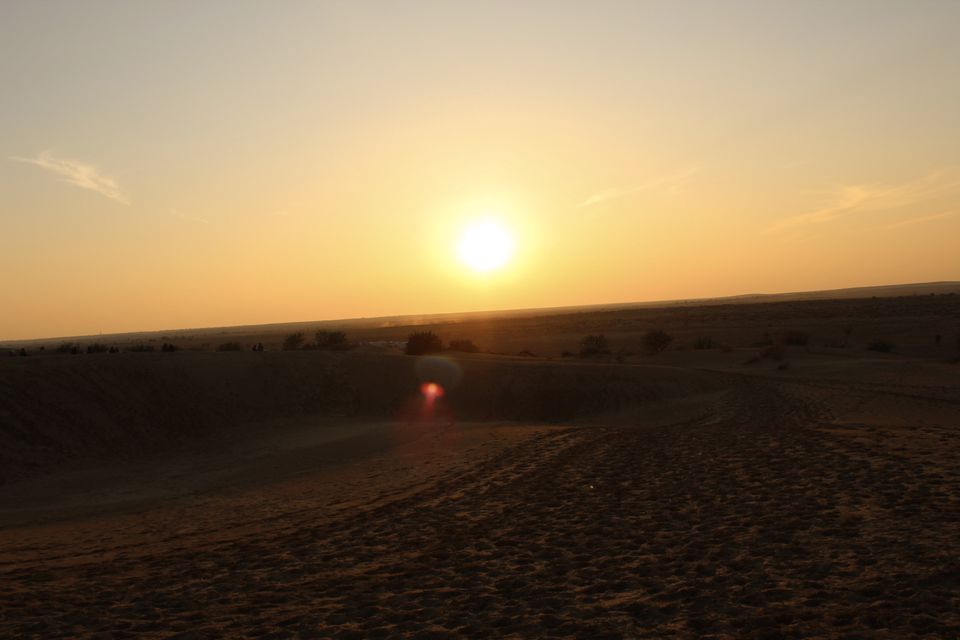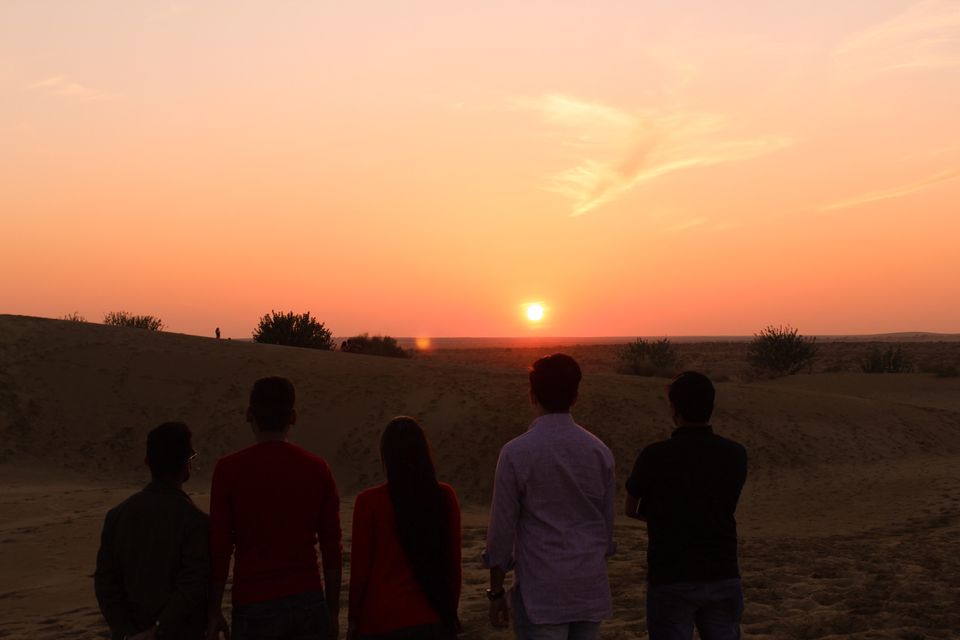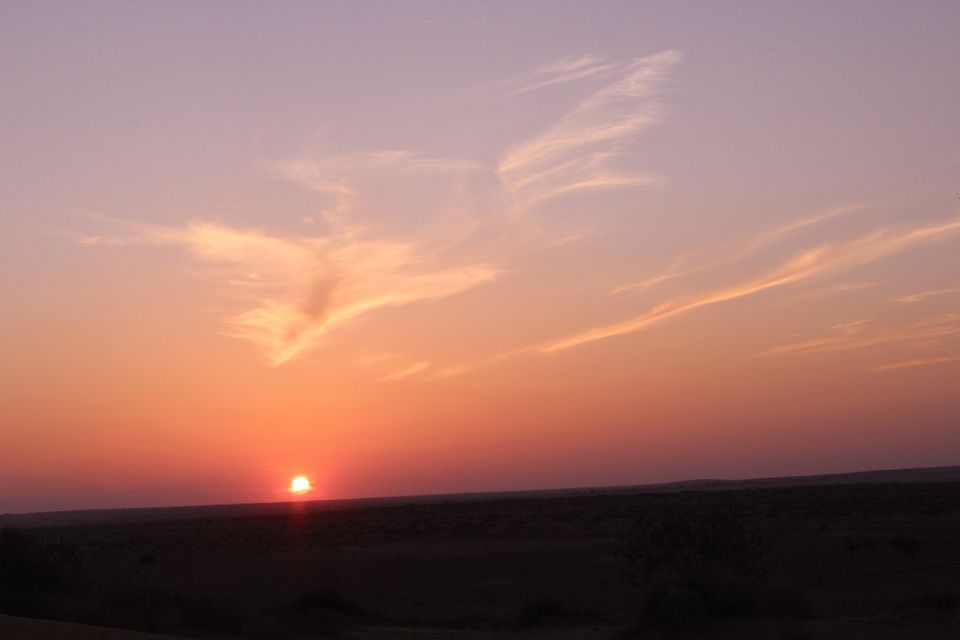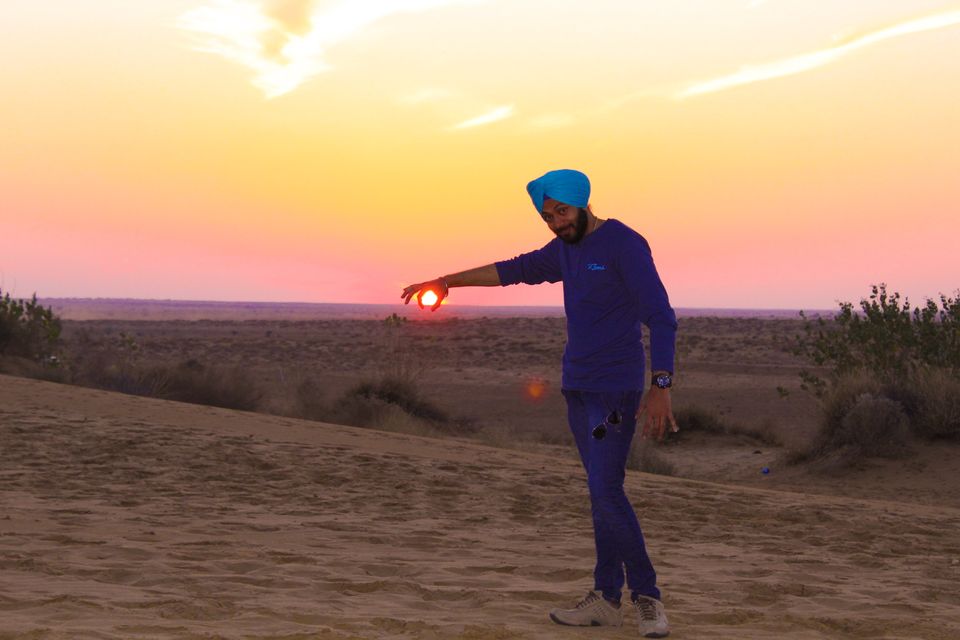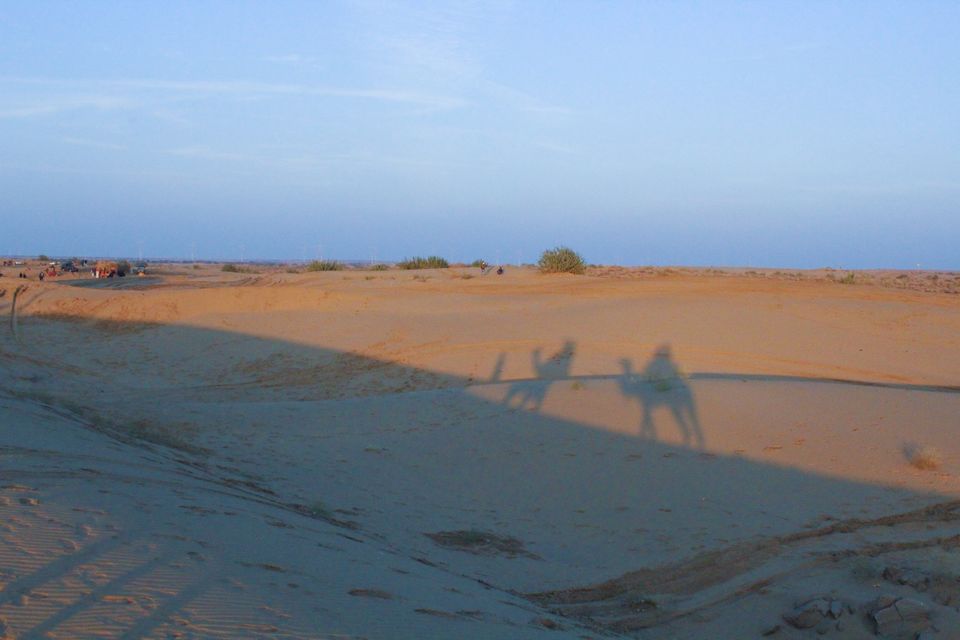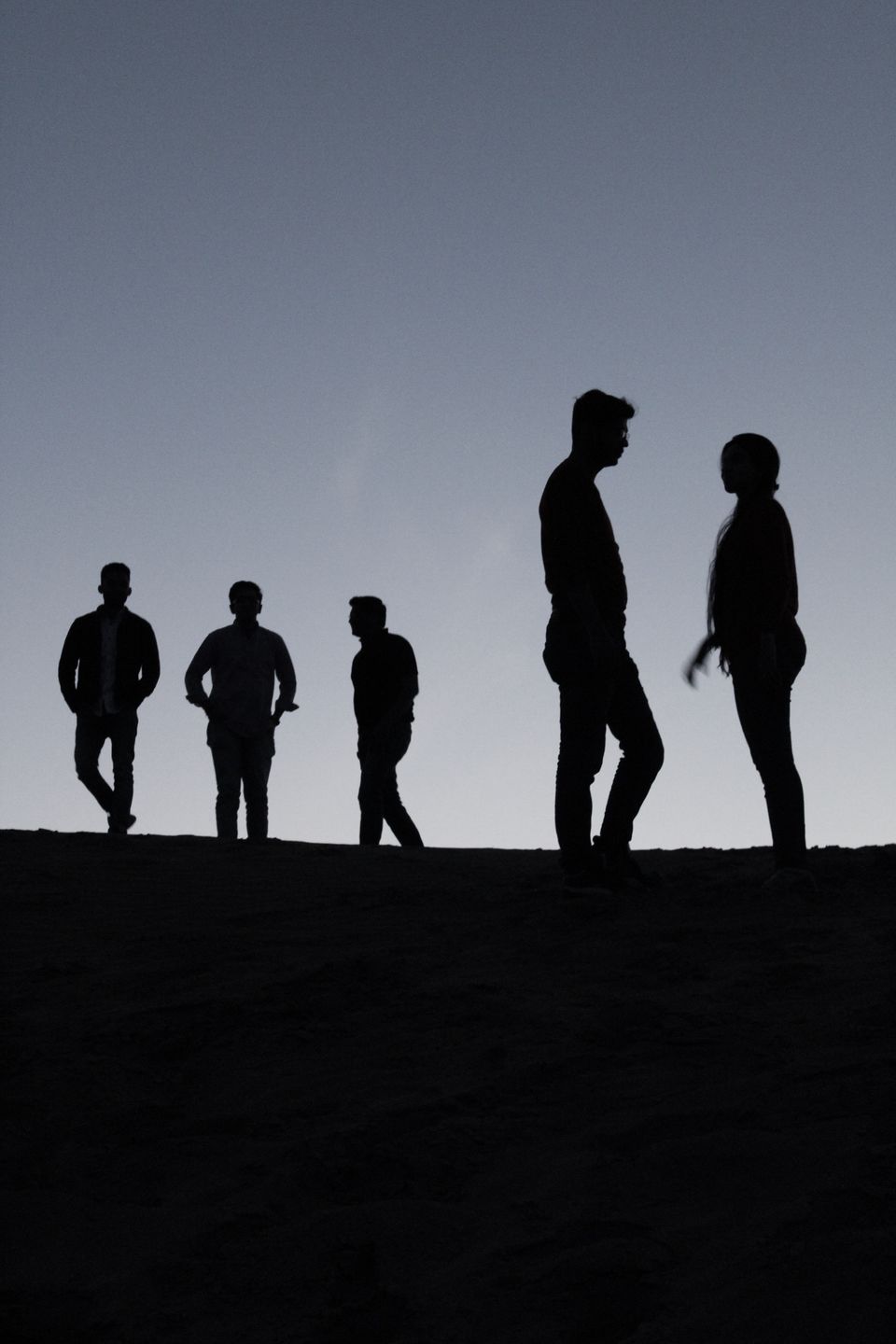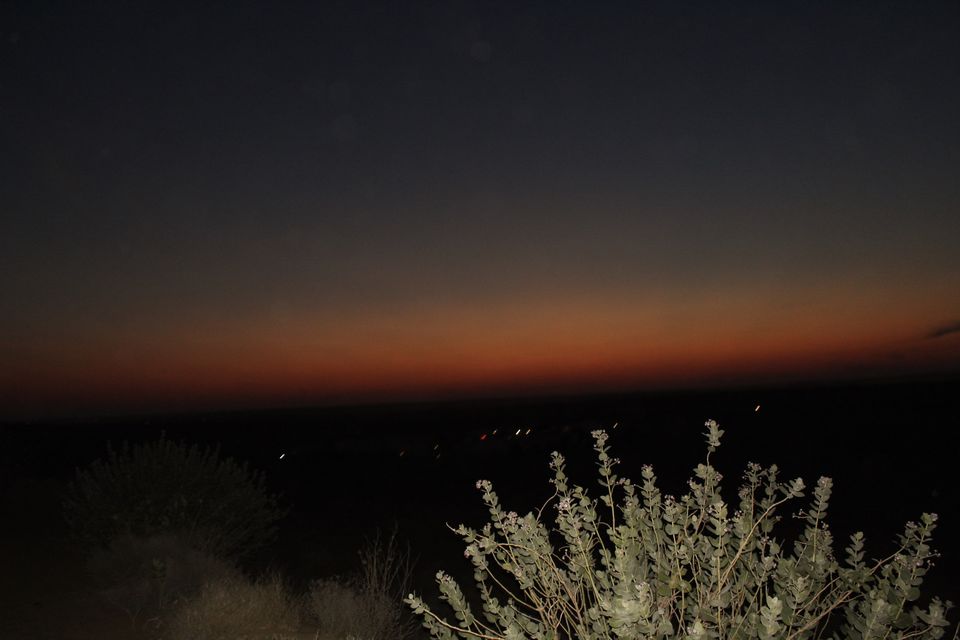 Jaisalmer Fort :
Jaisalmer fort is one of the beautiful architecture you have ever seen. This is called "The Sonar Quila" or "Golden Fort" in the Desert City. This is listed in UNESCO world heritage. Calling it Golden Fort is due to its yellow colour. There is large market inside the fort. You can do some shopping in Rajasthani style.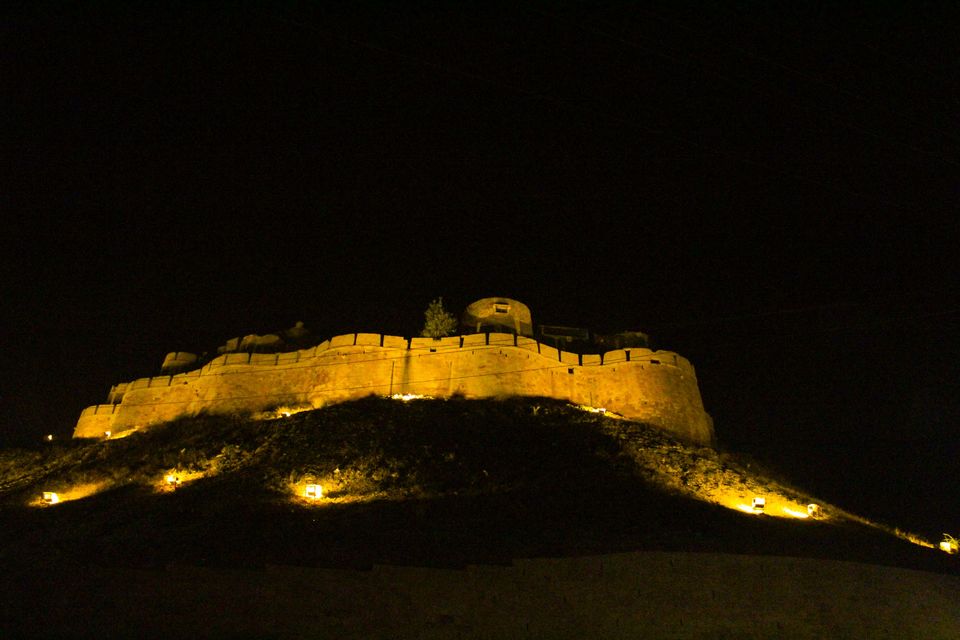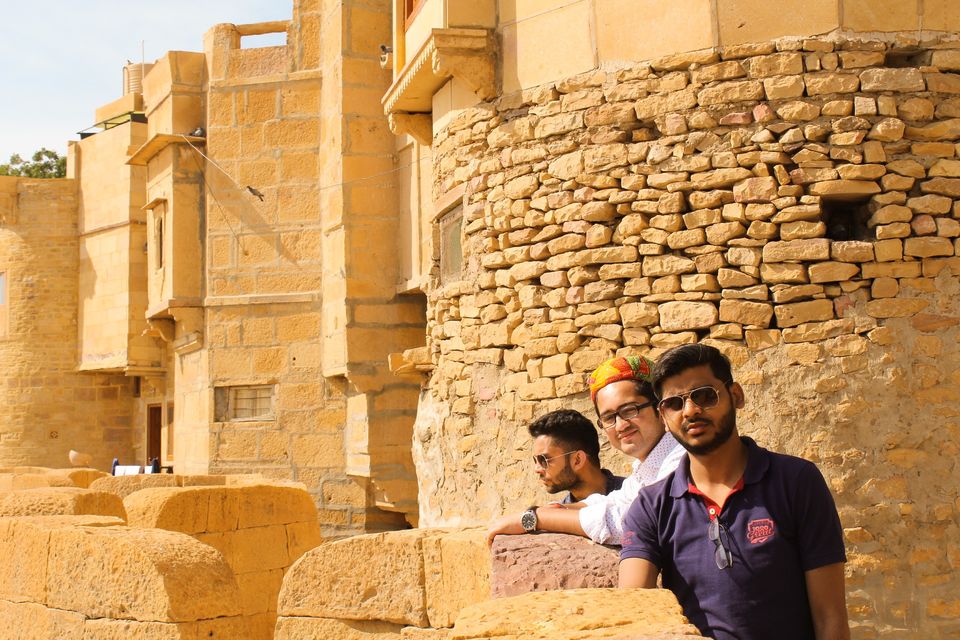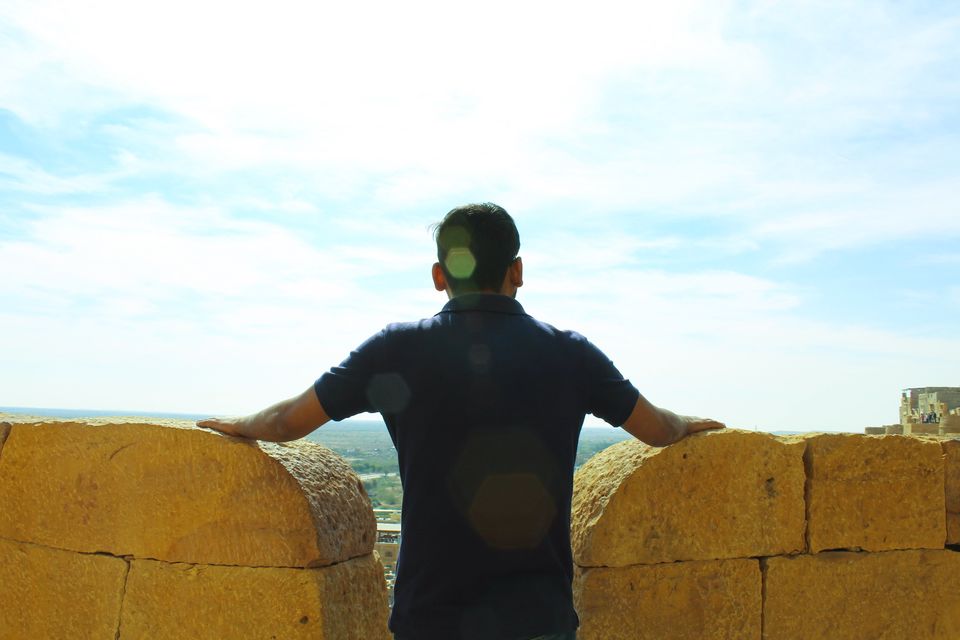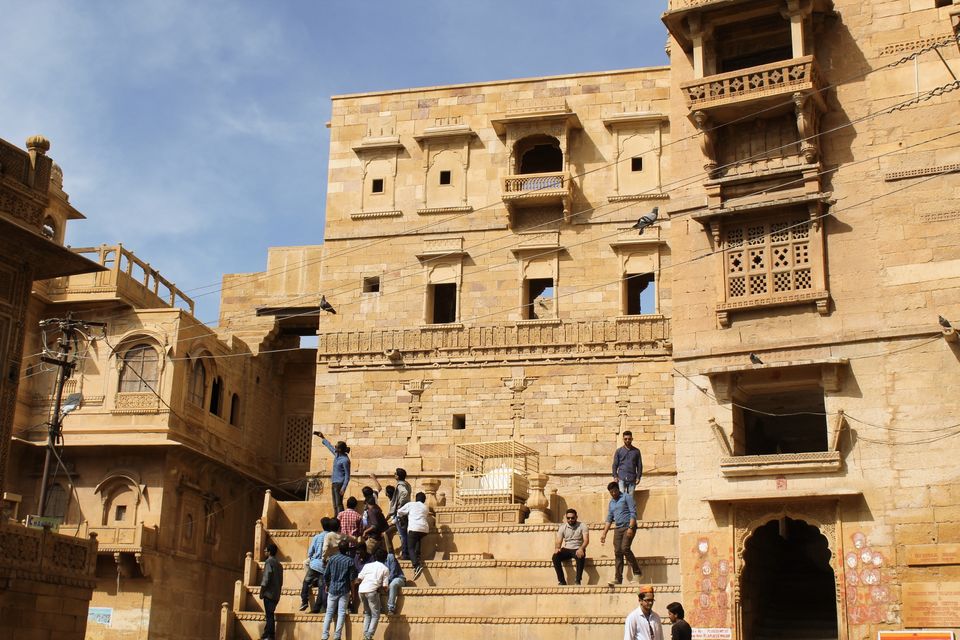 Jaisalmer War Museum :
Place which need attention and you will feel honor and pride for our Army.
Kuldhara :
Welcome to the "Ghost Town" don't be afraid but its true people call it by the name of Ghost Town. The story behind this is that there is a minister who has bad eye on a beautiful girl so he ordered the people of the city to handover the girl to him. They didn't hand over the girl and chief of the village vanished from the village with the people. So people say that this village is disappeared overnight and call it haunted.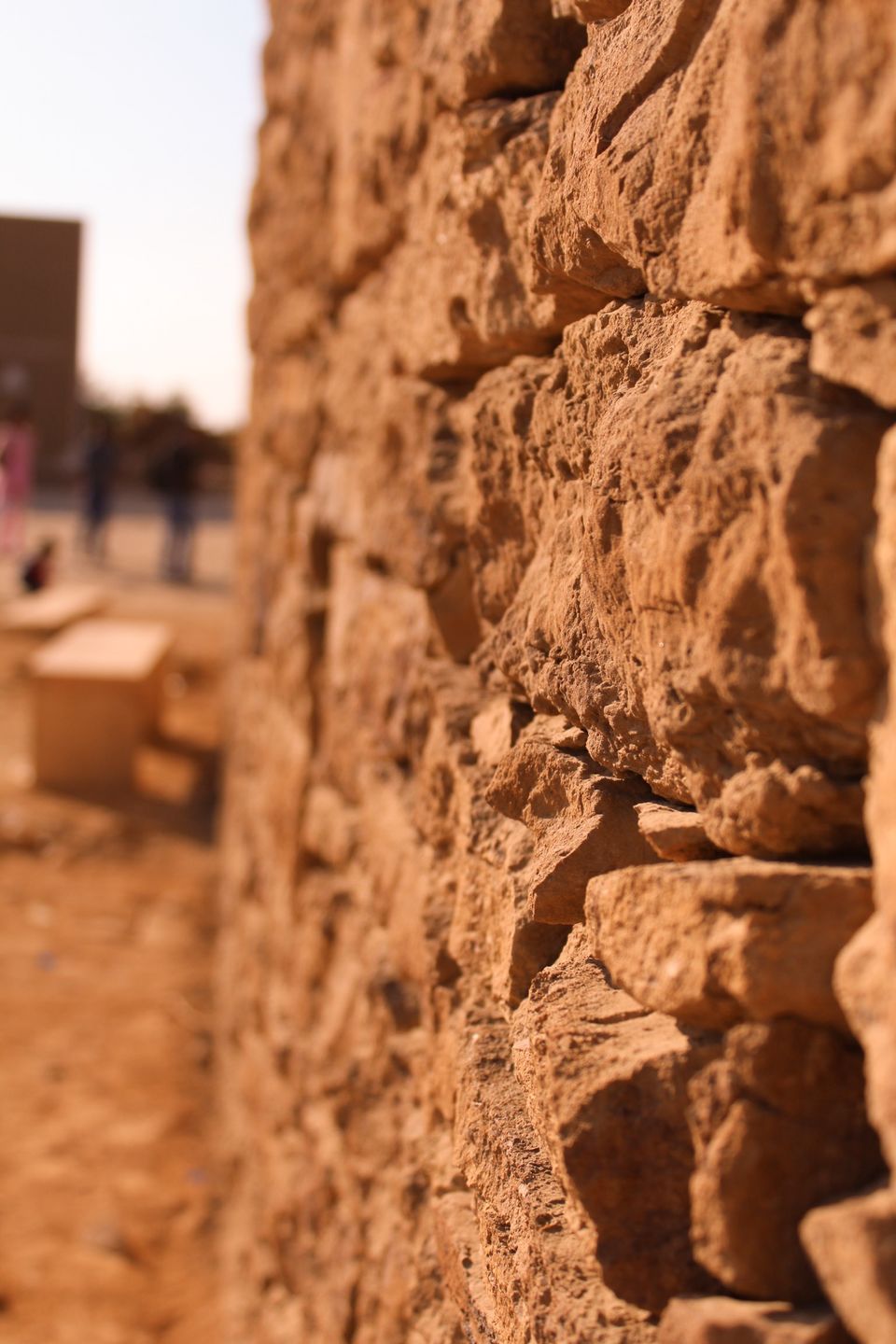 Karni Mata Temple (Alwar) : This temple is famous for 25,000 rats. Yes, you heard right. You will find so many rats here and they will not harm me.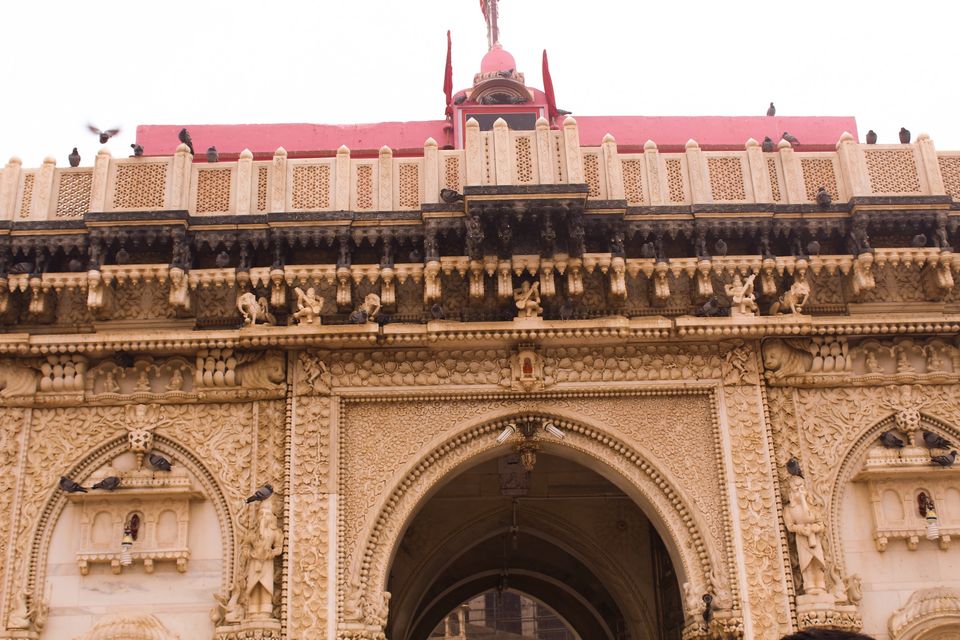 Market Near Fort:
Near the Jaisalmer Fort you will find market and restaurants where you can enjoy the delicious Rajasthani food and shop for the Rajasthani items.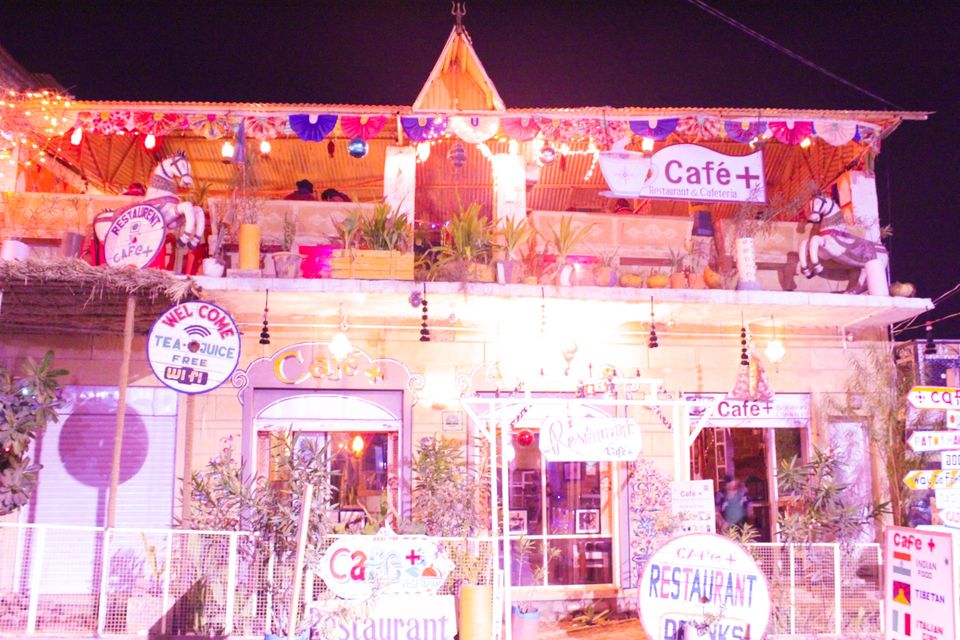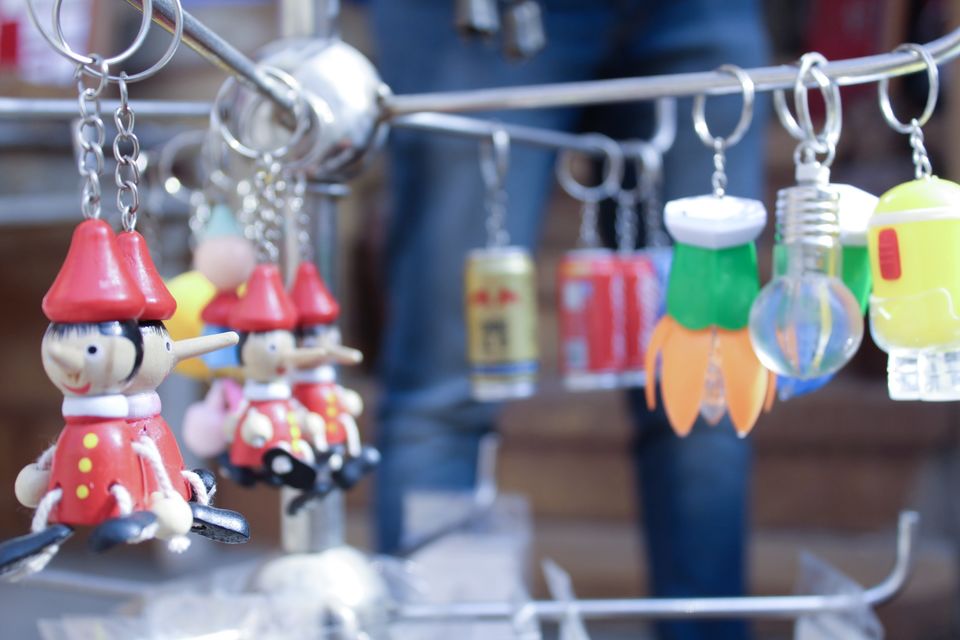 Hotel Near Fort :
We have chosen some royal look hotel near fort only so that it is convenient to get the restaurants and other things.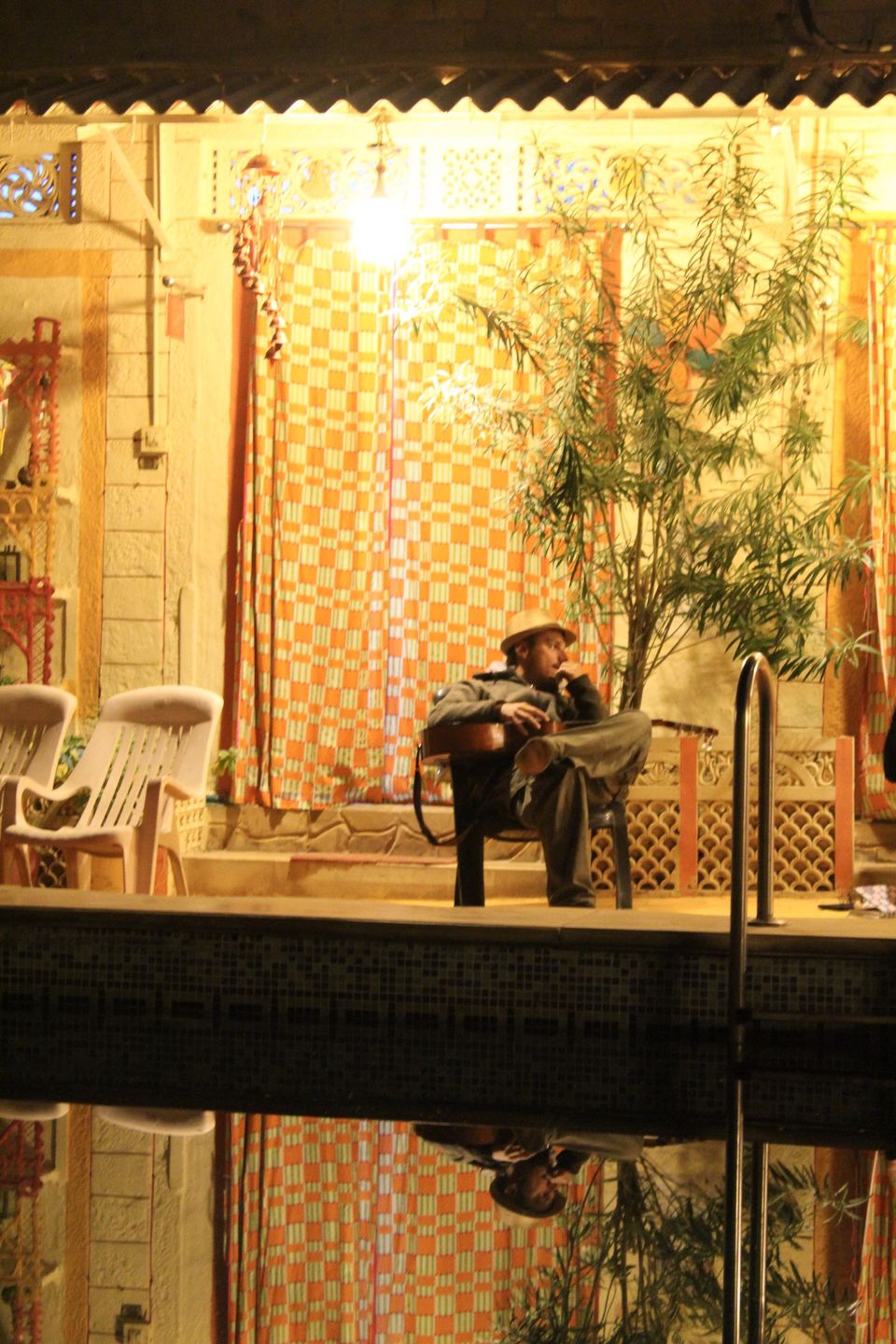 Play in Desert :
You can not enjoy the Desert if you haven't played in desert so lets enjoy here.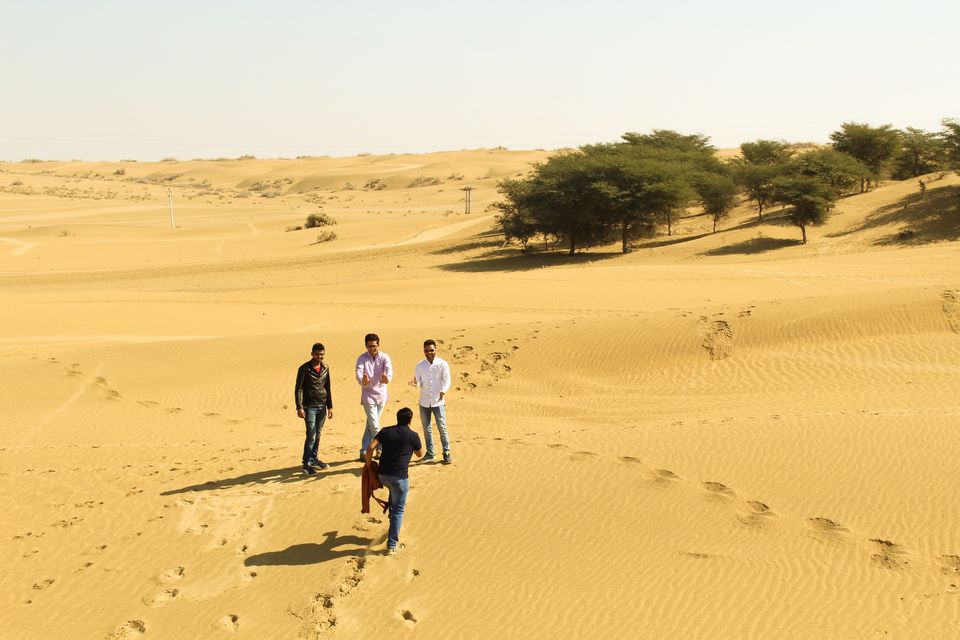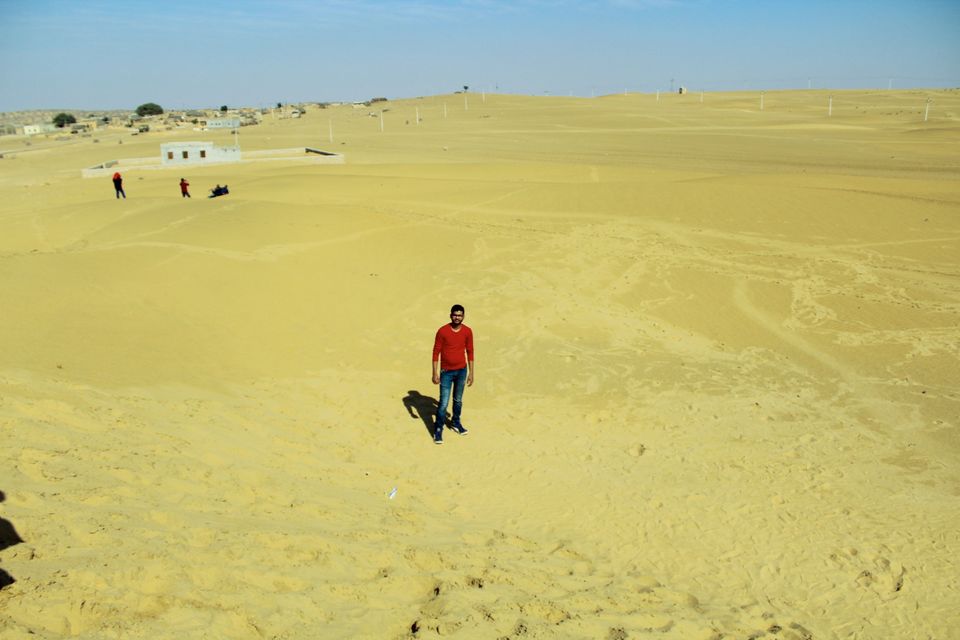 Jain Temple :
Jain temple is inside the Jaisalmer Fort. There are seven jain temples and every one hold unique architecture and beauty. There are only two communities "Kayastha" and "Brahmin" who stays inside the fort. Temple works with the donation they get from the Jains.