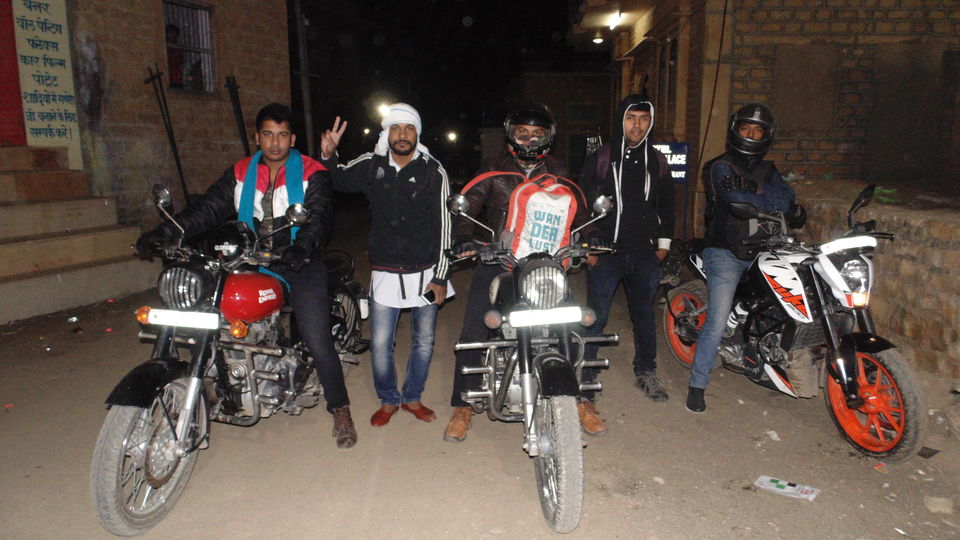 Hello everyone,
I am back again, this time with a new road trip between two historic cities of Rajasthan- Jodhpur to Jaisalmer.
The Traveler Who forgot His Bag
Yes, you read it correct. One of our friends(Kishlay), forgot his bag. He did the whole trip without any luggage of his own(in fact, a blessing in disguise).
Okay, enough kidding. Actually, he had left earlier from the room to rent the GoPro and the other people were supposed to bring his bag. But, in the hustle and bustle of the trip, we forgot the bag of Kishlay in the room itself. It was only when 5 minutes were left to the train, we realized that we had forgotten the bag, too late to get it.
But, even in this situation of grave difficulty(how a person would spend 6 days in just one pair of clothes), we didn't lose our cool and volunteered with whatever extra clothes we had(obviously except private ones). We also, phoned to Kishor(another friend who would join us in Jaipur) to pack up some extra t-shirts and trousers for Kishlay. Problem solved and dusted.
It was a comfortable journey till Jaipur. Kishor joined us in Jaipur at around 10 o'clock in the night. We reached to Jodhpur at 7 o'clock in the next morning.
Jodhpur-The Cleanest Railway Station of Northern India
Jodhpur railway station is undoubtedly one of the most clean railway station I have ever seen.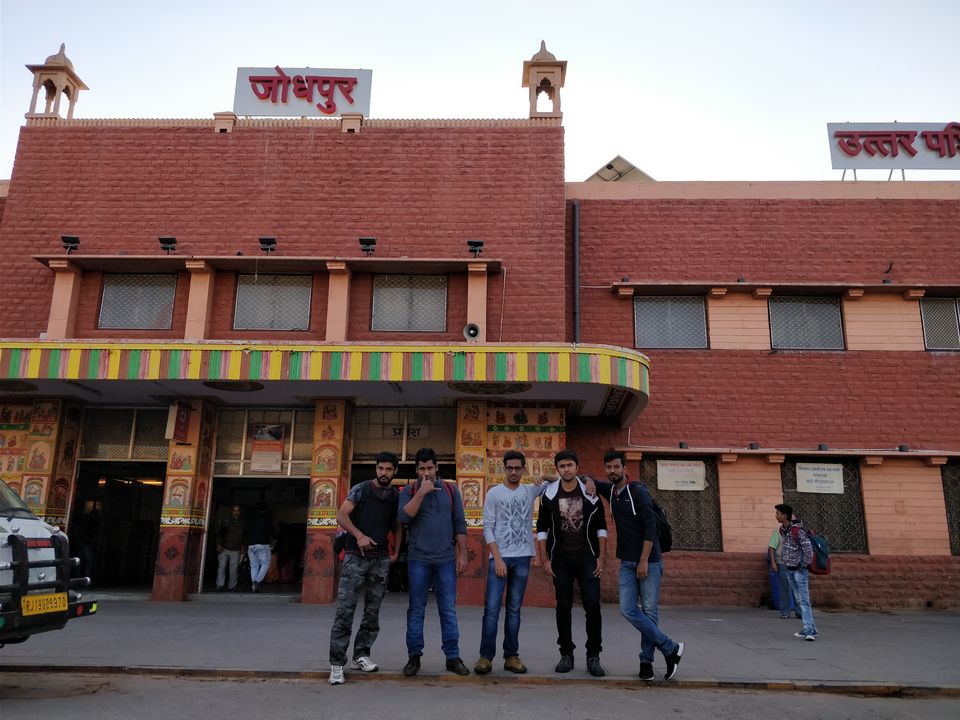 We freshened up in the common room and then headed to collect our pre-booked bikes.
After that, we had famous Jodhpuri Mirchi Vada in the breakfast and started the long journey to Jaisalmer.
Jaisalmer is almost 300 km by road from Jodhpur and according to our itinerary we were to reach there by 7 o'clock in the night.
We stopped by the picturesque Kailana lake on the way. The whole route was awesome. The roads are smooth and the traffic was almost negligible.
But, after some 100 km, the unfortunate event happened. One of our Bullet broke down. And, on the top of it, there were no mechanics nearby. The only hope of finding a mechanic was in Pokhran, which was still 100 km away. We somehow managed to drag it down near to Pokhran. In the final 5 km, we even used rope to pull one Bullet from another one.
The mechanic in Pokhran seemed a doubtful guy. But, he managed to repair the bike. We were still in Pokhran at 7 o'clock when our bike was finally repaired and Jaisalmer was still 100 km away. We drove for another 2 hours in the darkness, getting the night driving experience.
The peculiar experience of night driving in this part of Rajasthan is that you would not find anything till miles, not even a trace of light. It were only 3 bikes running on a deserted road with desert and darkness,all around. And, occasionally a few hamlets appeared from nowhere. We also noticed a few people sitting without any movement on roadside, just like the ones they show in Bollywood movies. They sent a chill through our spines.
We reached Jaisalmer at around 9'0 clock. We booked our hotel and fell to the bed immediately after dinner.
Check out the video summary till now in this video
Jaisalmer->Longewala->Tanot Mata
Next day, we woke up early and left at 6 o'clock in the morning. It was still dark when we started. We could see a few windmills along the road in the dawn.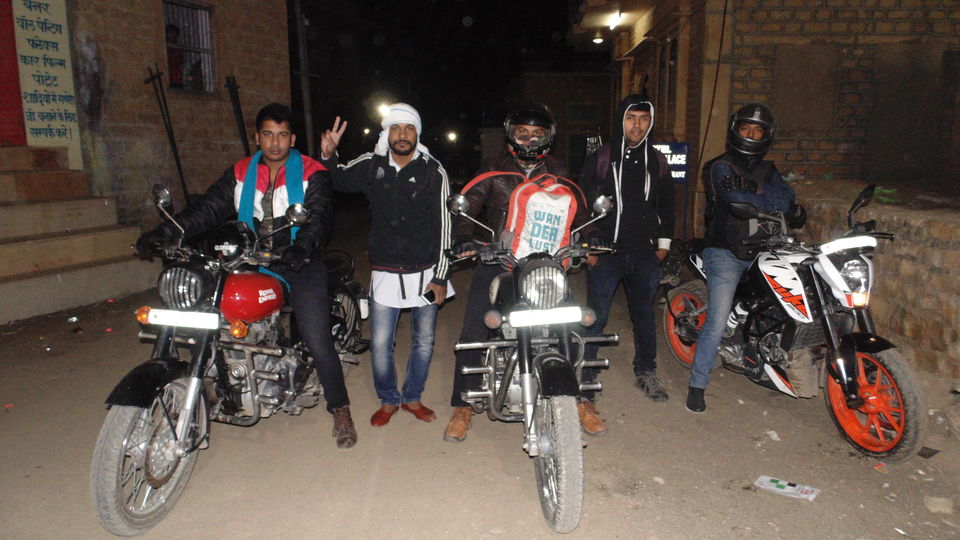 The stretch from Jaisalmer to Longewala is a dream one for a biker, especially, the last 20 km.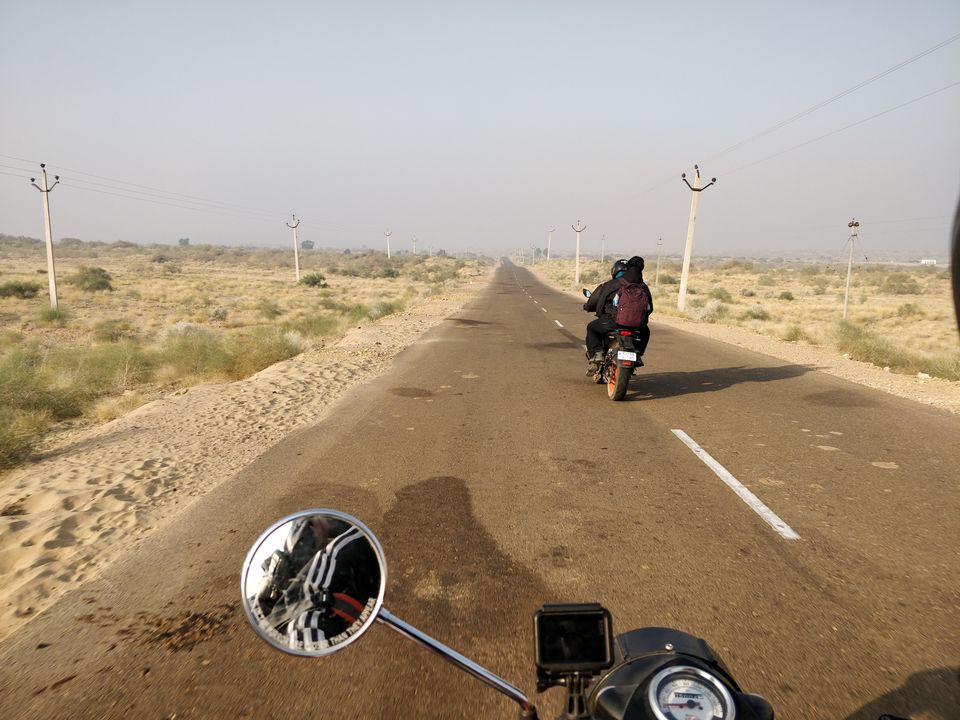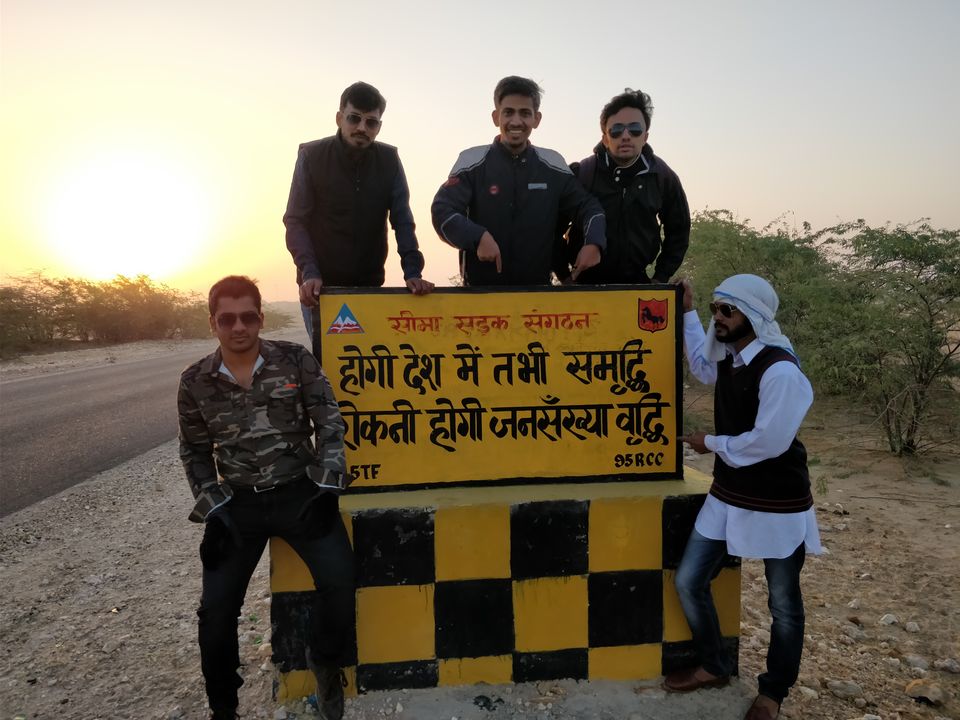 Longewala is a border town in the Thar Desert in the western part of Jaisalmer district, in the state of Rajasthan. It is very close to the border with Pakistan and is most notable as the location of the Battle of Longewala during the Indo-Pakistani War of 1971.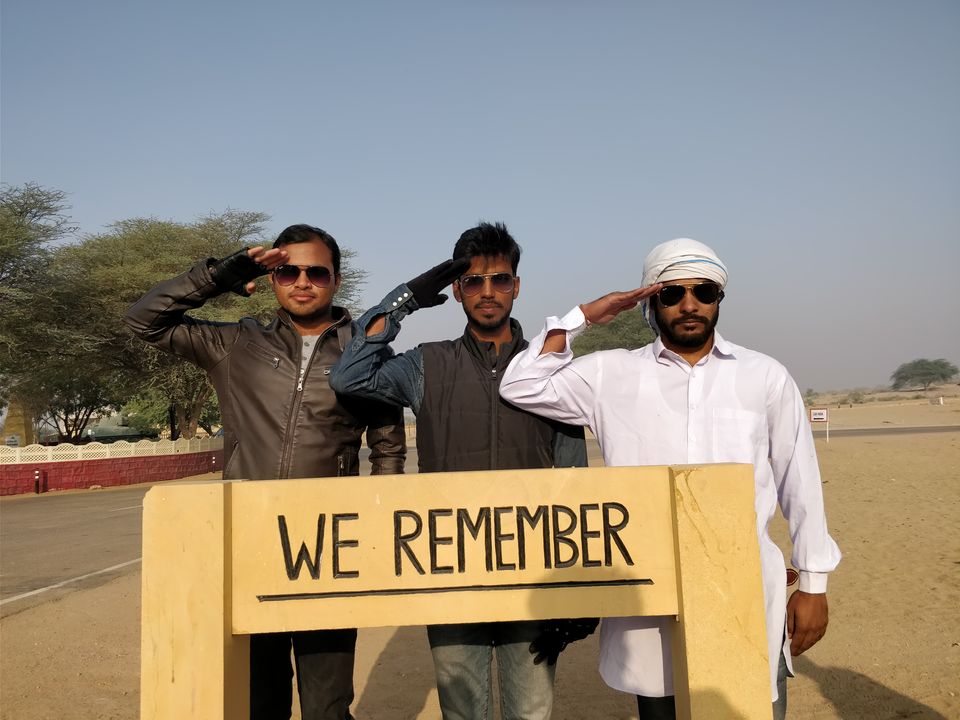 We stayed for sometime in Longewala, visited the war memorial and then headed to Tanot Mata temple. Jaisalmer, Longewala and Tanot Mata temple are triangularly located.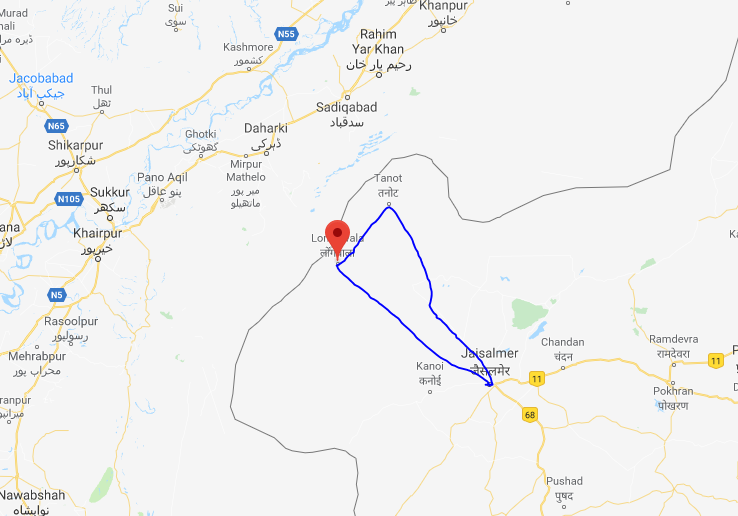 Tanot is 80 km from Longewala. Road is amazing with sand dunes all around it.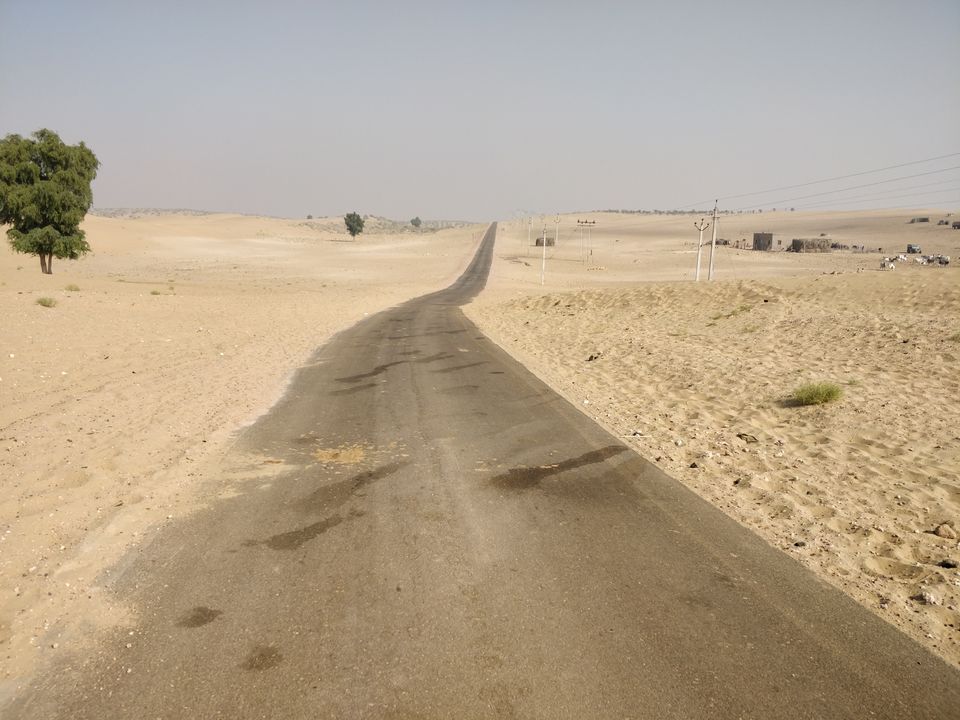 It is said that during the Indo-Pakistan War of 1965, Pakistani Army dropped over 3000 bombs targeting the temple but not even one exploded! The bombs can still be seen in the temple.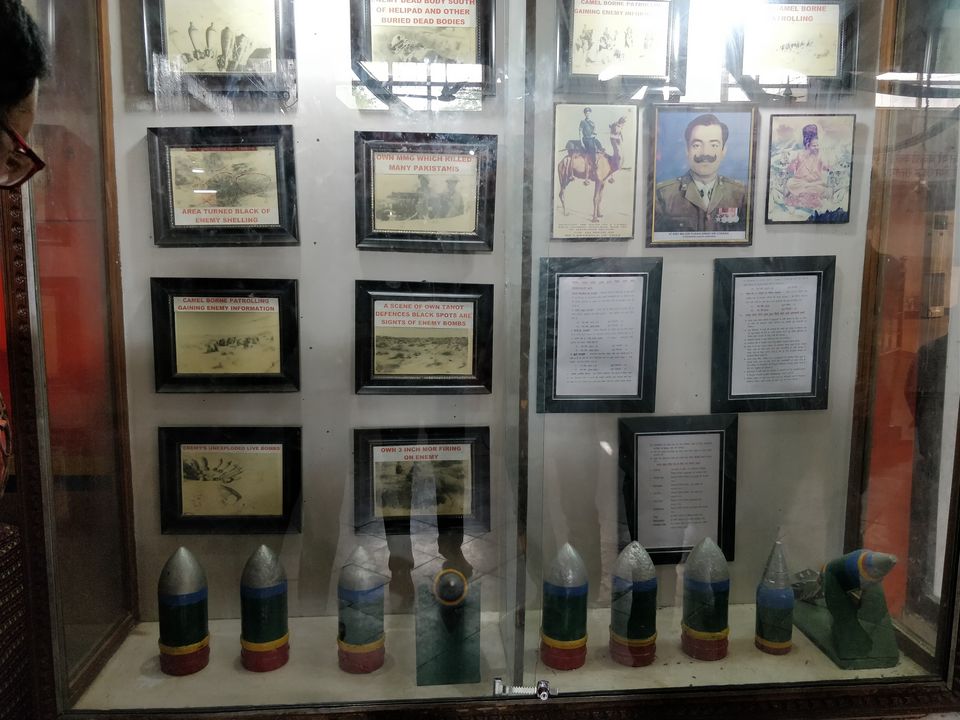 Check out the video summary in this video
After Tanot, we left for our desert camp at Khuri desert camp. We reached there by 4pm and started desert camel safari immediately after some snacks. We had an awesome time on the dunes, rolling here and there in the sands, burying each other and doing aerobics.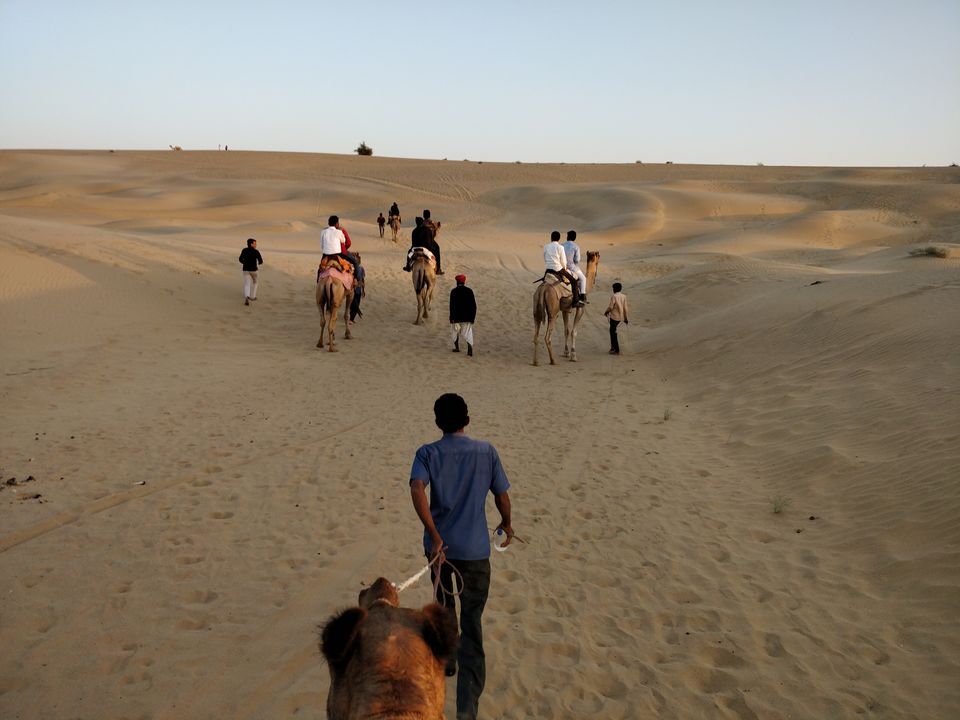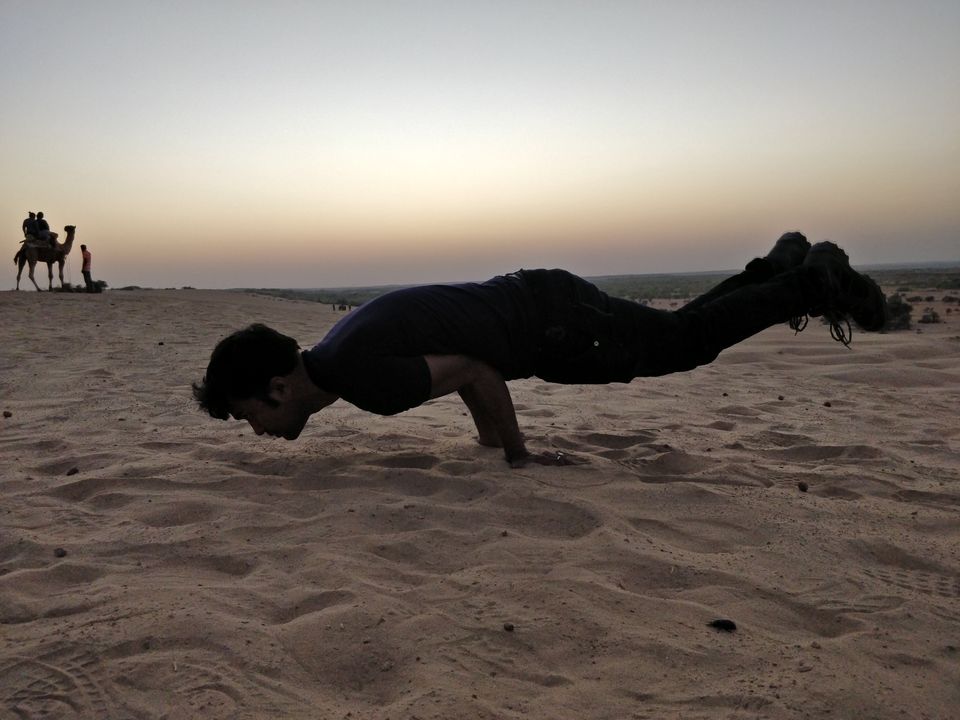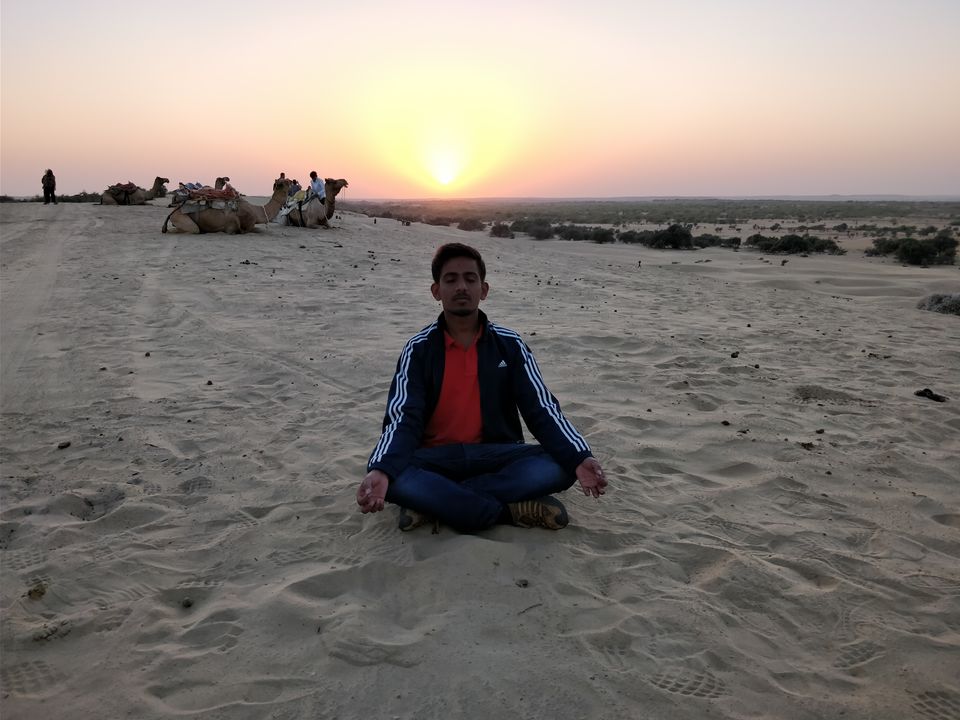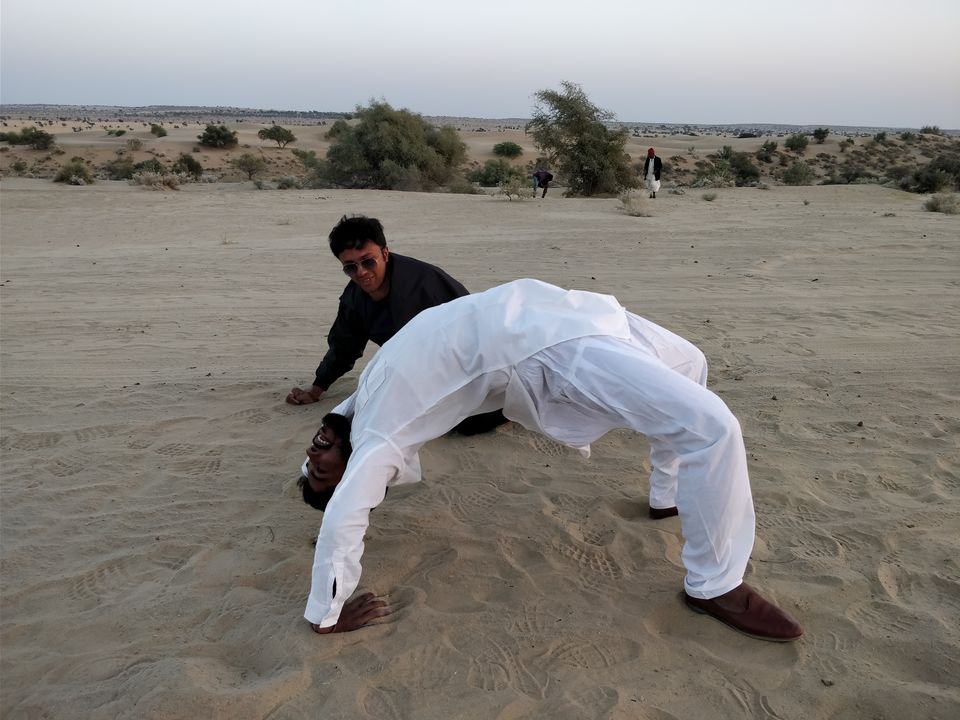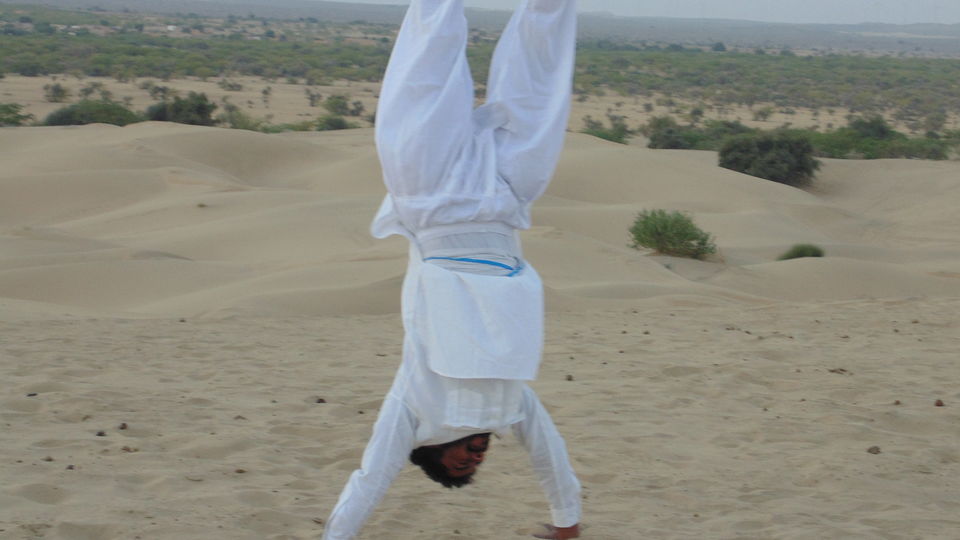 When we returned, it was already dark and the traditional Rajasthani program had started. The dancers were talented ones.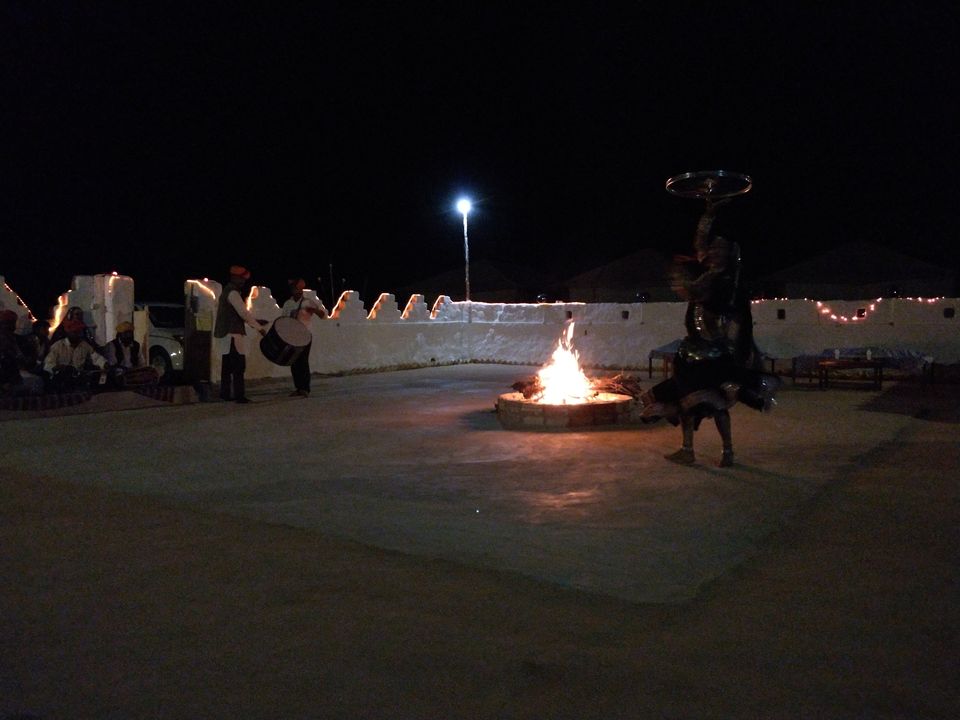 After the dinner, we went back to the deep desert and camped their overnight. The host had arranged for some bonfire and a few charpayis.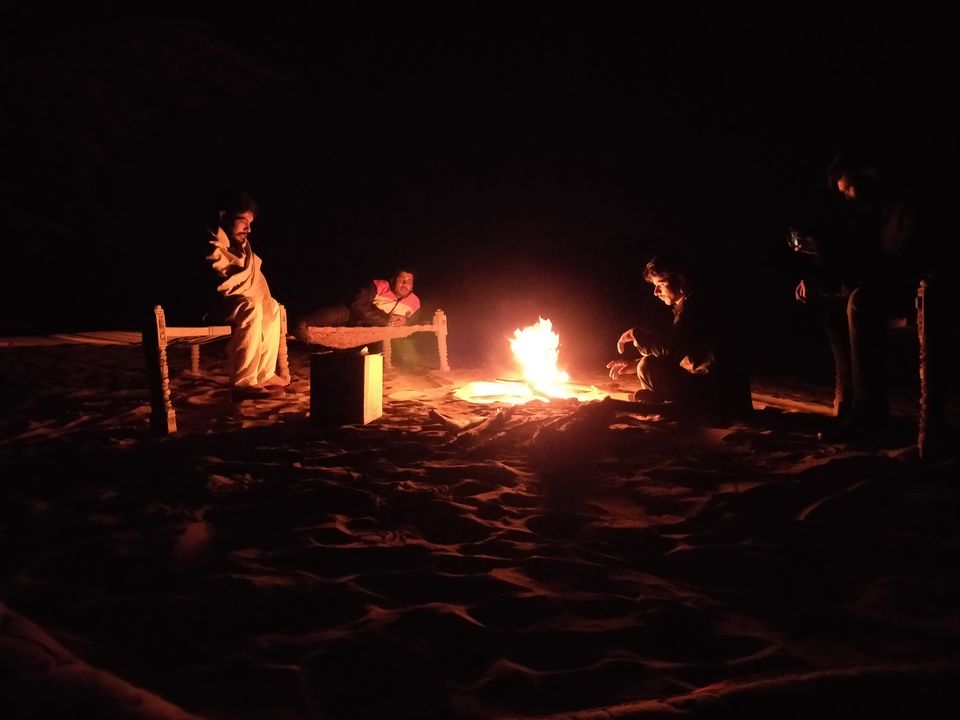 We saw the orange red sun rays coming behind the dunes in the morning and hopped from one dune to the another in hope of finding a better view, realizing only later on that no matter on which dune we stand, there existed some other dune from which a better view was available.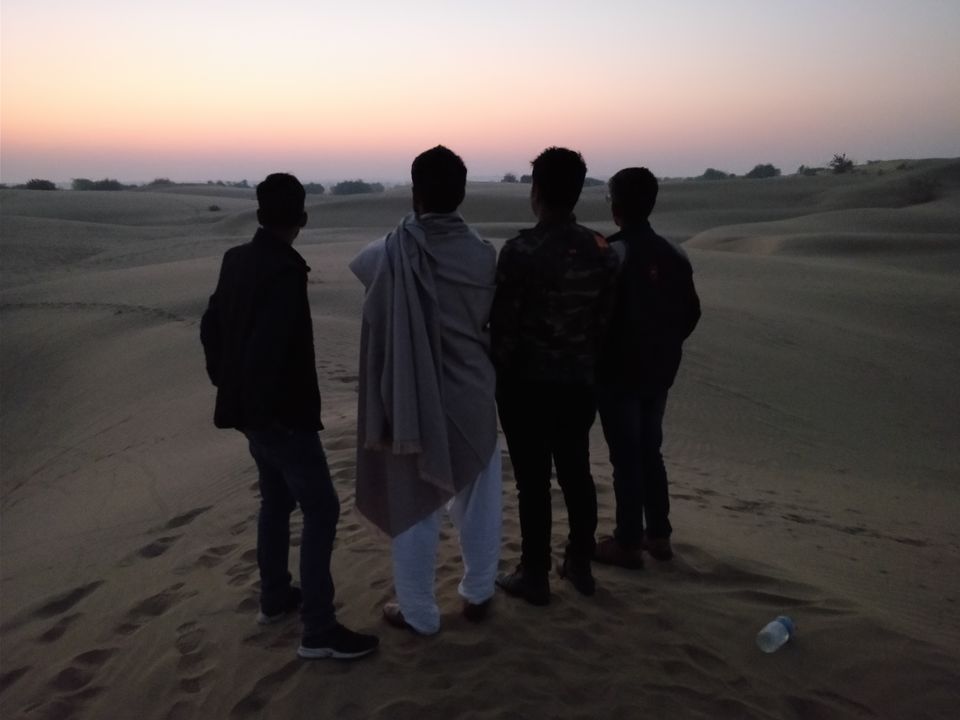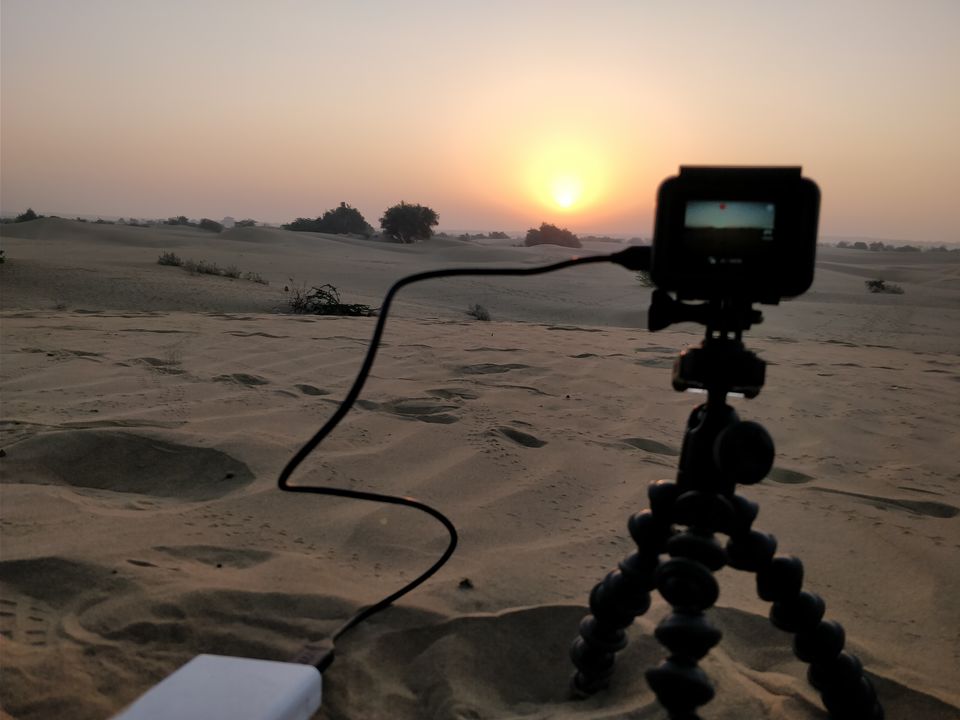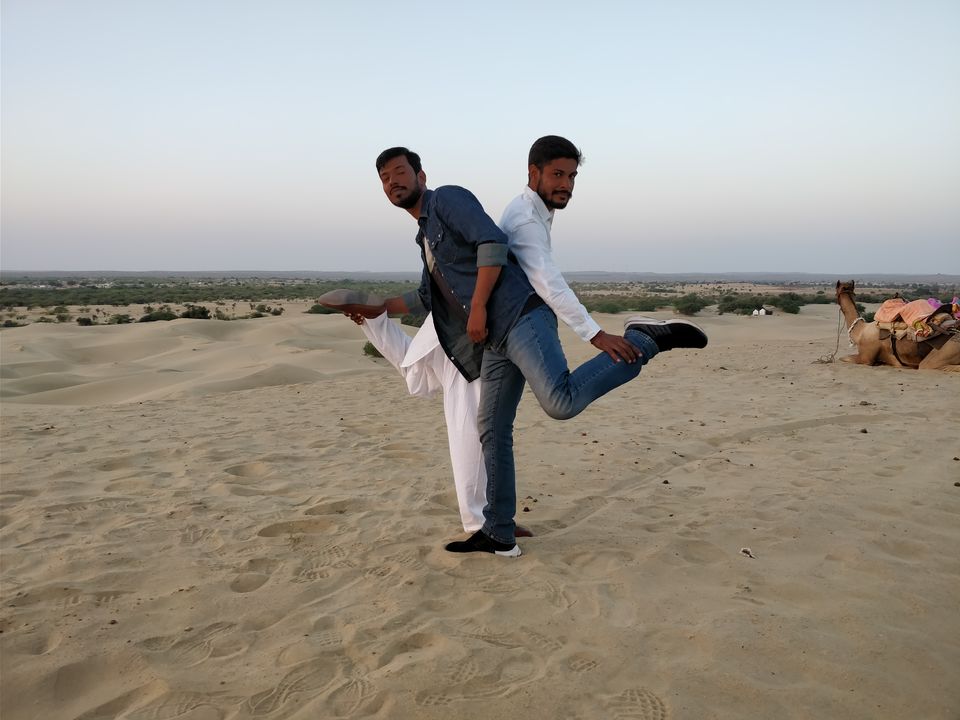 We came back to our tents, had the breakfast and started our back journey to Jodhpur. The return journey was smooth without any further adventure.
On the next day, we visited the Mehrangarh fort and the Umhed Bhavan palace in Jodhpur.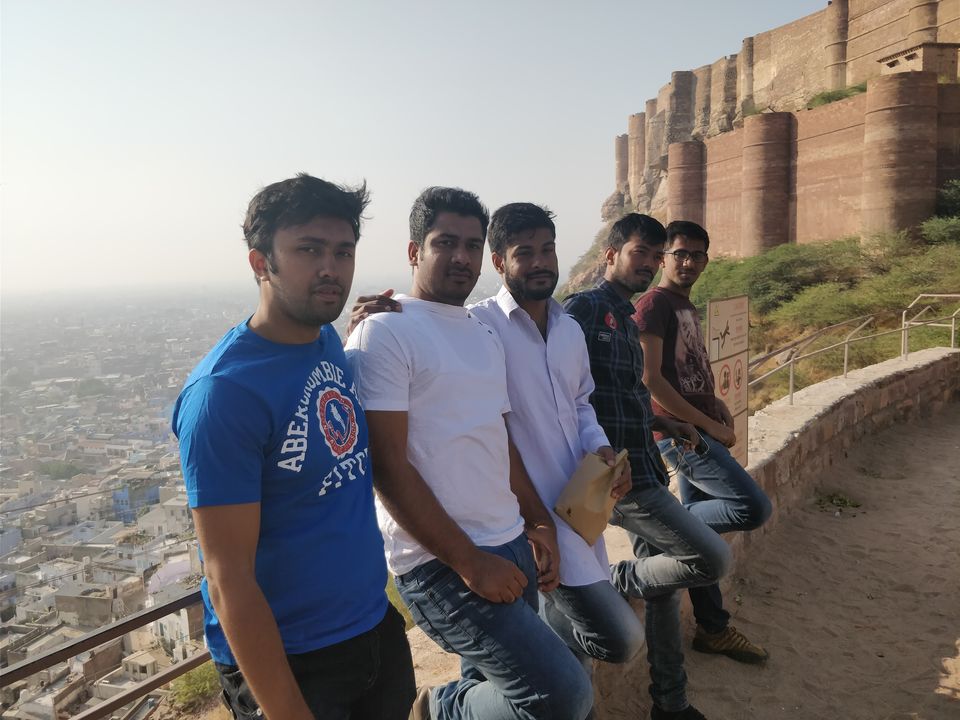 Our train from Jodhpur was at night 10 o'clock. We boarded it and covered the whole journey sleeping as we were too tired.
I hope you enjoyed my story. Ping me if there is anything which I could help you with.
Cheers!
You may also like the following articles-
1. Ultimate Pushkar Travel Guide
Follow me to keep updated with my latest economic and budget travels.
And if you have any comment, feedback, suggestion doesn't matter whether positive or negative feel free to comment :)