I never thought I would ever be travelling to a wildlife destination, and that too alone! But now that I have done, I am simply in love with the place. One can probably pinpoint the reason behind this affection to the fact that I had never before felt such closeness to nature. The destination is Ranthambhore, a wildlife reserve located in eastern Rajasthan. My options were either to take a train or do a road journey from Delhi. Summers being at their peak in June, I opted for the train. An overnight journey from Delhi, and I found myself alighting at a small, yet busy rail head, Sawai Madhopur, the next morning.
There was a car waiting for me outside the railway station, and a short, 15 minutes' drive later, I was checking in into my camp. My room was actually a tent, another new experience for me! The camp site was small, but beautifully decorated with a variety of flowering plants, and always abuzz with the activity of several birds. Jungle Babblers, Rufous Treepies, Rose-ringed Parakeet; it was as if I was meeting new people, and had an arduous task of remembering their names now. Temperatures outside soared in the mid-forties, and the unbearable heat made sure I had a quick lunch in the common dining area and got some rest within the confines of my relatively cold tent.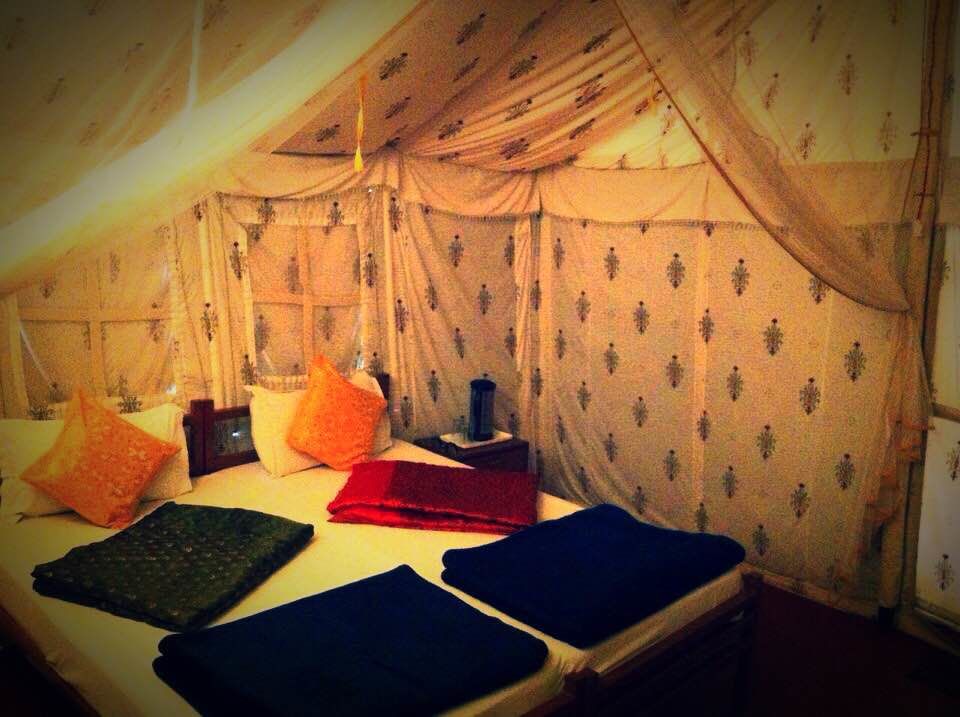 The safari vehicle was to pick me up at 1515 hours. I was advised to protect my head and my skin from the heat; something I followed to the T. With a jungle hat on my head, a bandana wrapped across my face and a pair of sunglasses concealing my eyes, I was ready for my first safari ever. The car that picked me up for the safari, a modified Maruti Gypsy, already had a few people in it – an awfully quiet Japanese couple and a young man with an over-sized camera lens that made me feel a bit ashamed of my simple semi-pro.
I understood that the park is divided into zones and our vehicle was allotted zone 3 for the safari this afternoon. Our safari guide assured us that this was the best zone, as it had some big lakes, and we had very good chances of seeing tigers! Ranthambhore gets its name from a 1,000 year old fort located in the forest, our guide explained, as we passed by the gigantic fort towering besides us.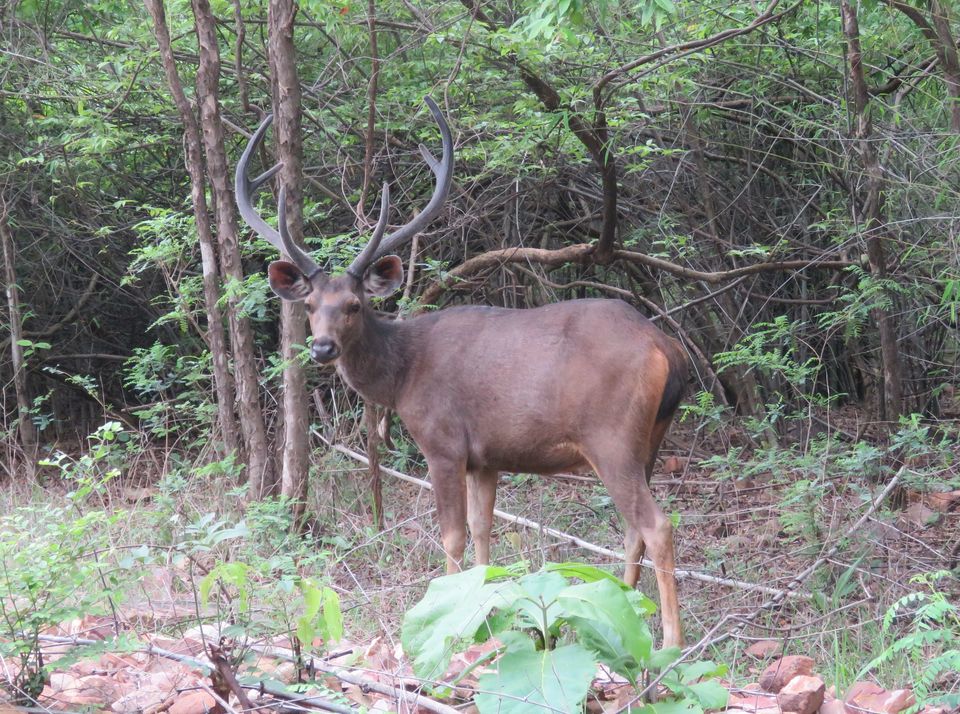 The first animals that we encountered were Spotted Deer and some Hanuman Langurs. They are the best of friends in the forest, the guide whispered, as they warn each other of the presence of any predator. This piece of information confused me as much as it intrigued me, how can two different animals speak to each other and warn each other if they don't have a common language to speak! Once we passed the grazing animals, the guide explained that these animals give warning calls when they see a predator, and that we will also be somewhat depending on these calls to track a tiger.
As we kept on driving, we saw more deer, more monkeys and several birds. These animals might be common and not as exciting to a regular safarist, something I felt looking at the expressions of the photographer sitting next to me, but I was enjoying myself thoroughly. I had only seen these animals in the confines of cages before, but they seemed so much happier here in the wild!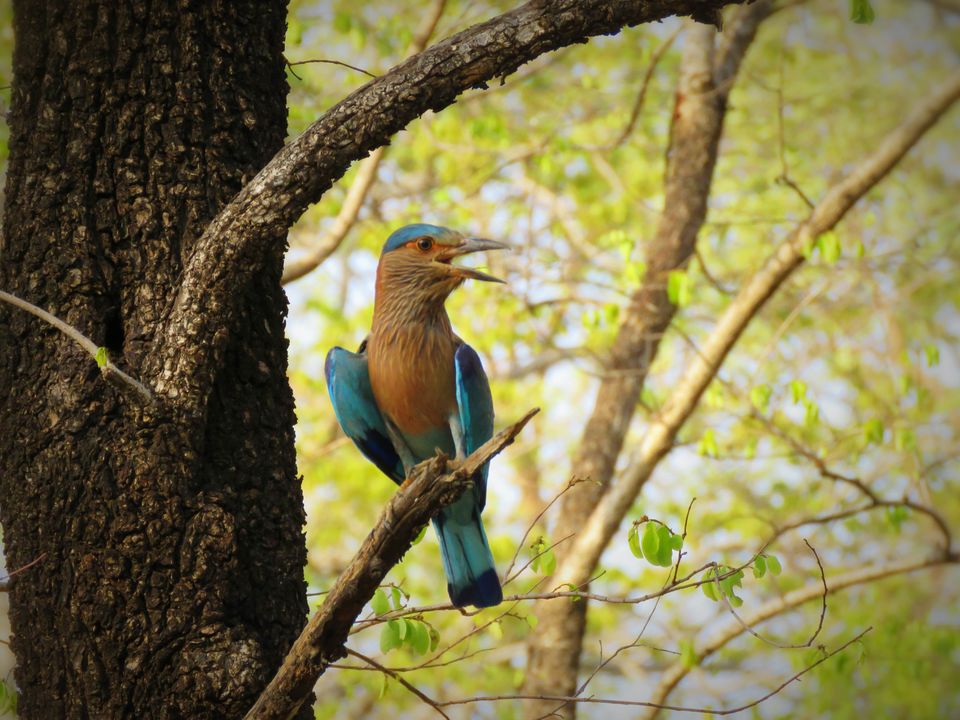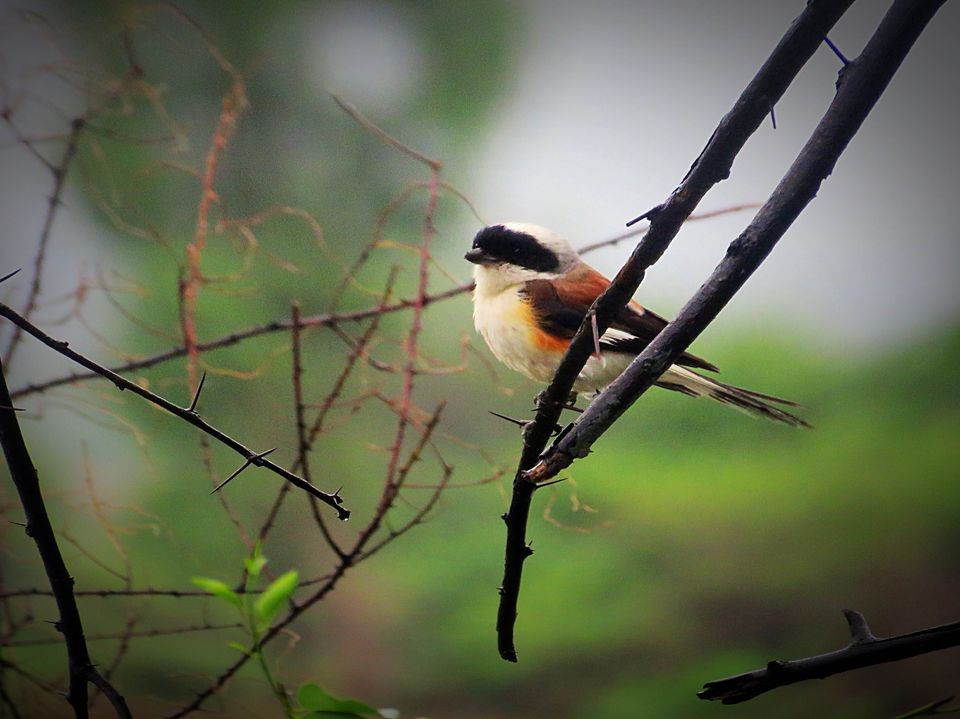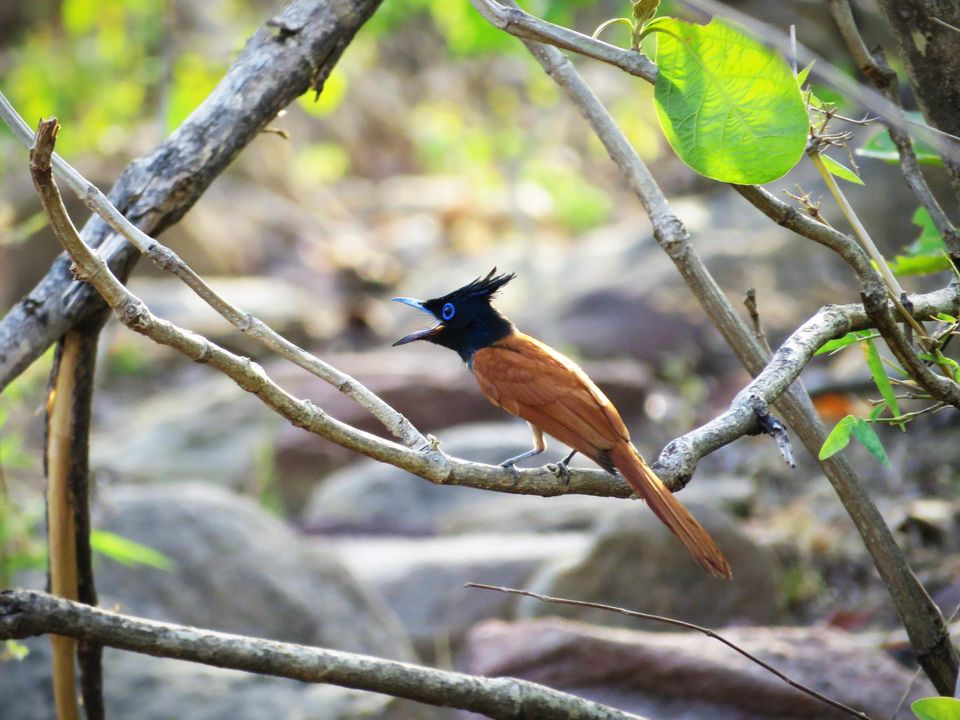 We circled a big lake a couple of times. The guide was sure there was a tiger around here. Suddenly, he barked at the driver to stop. "Alarm call", he spoke softly, pointing towards the infinity across the lake. What? Where? When? I was never so puzzled in my life. But the photographer seemed to have heard something too, and looked excited. The guide then exchanged a few notes with the driver, and soon we were speeding to reach the other side. Everyone was alert, glaring across a collage of shrubs and grass, trying to catch a glimpse of black and orange stripes. After what seemed like an eternity, we came across another Gypsy. The merry people exclaimed that a tiger had crossed the road in front of their vehicle. The guide showed us fresh pugmarks, proof that we had missed the majestic beast. But the guide had not given up. He asked the driver to take us to a vantage point, from where we could see a majority of the lake. Pointing to a narrow and shallow pass in the lake, the guide promised that the tiger would pass from there. News does spread like wild fire in a forest, for while we were waiting, more Gypsys began to pour in. Eventually, the striped beauty did turn out from that very spot and we all got to see it to our heart's fullest, as it slowly lumbered across the lake.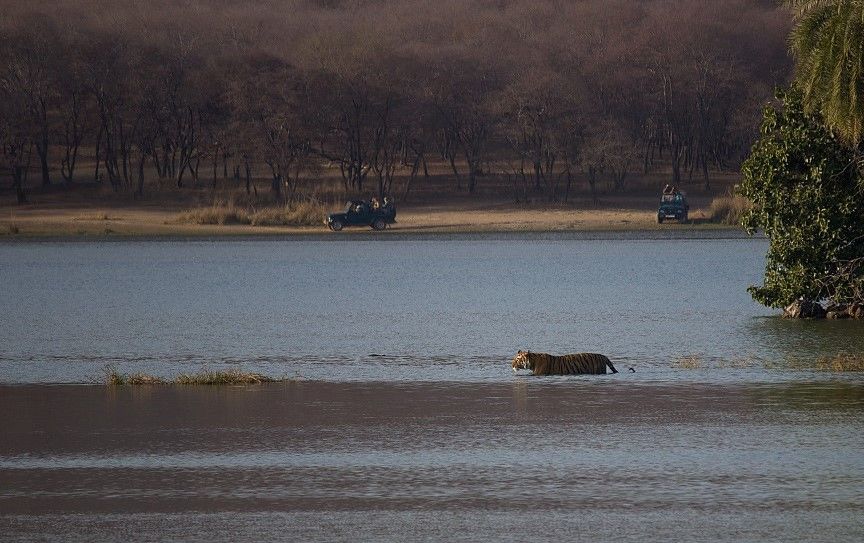 What luck, I thought, to get my first tiger in my first safari. I returned to the camp, still exhilarated and with celebrations on my mind. It surely can't get better than this, but more safaris were planned for the next day, and new adventures awaited me.
When you talk about exploring a big state like Rajasthan, there are a few key destinations and a few iconic events that make up your must do list. Since my first trip to Rajasthan, to explore the famous Ranthambhore forest and track down some tigers, I have managed to tick off boating in the lakes of Udaipur and shopping on the streets of the Pink City. Next on my wish list is attending the famed Pushkar Mela. If I win this contest, not only do I get to strike off one more item on my Rajasthan list, but I do get to celebrate my birthday too doing something I love to do – travel. What better gift can one ask for?