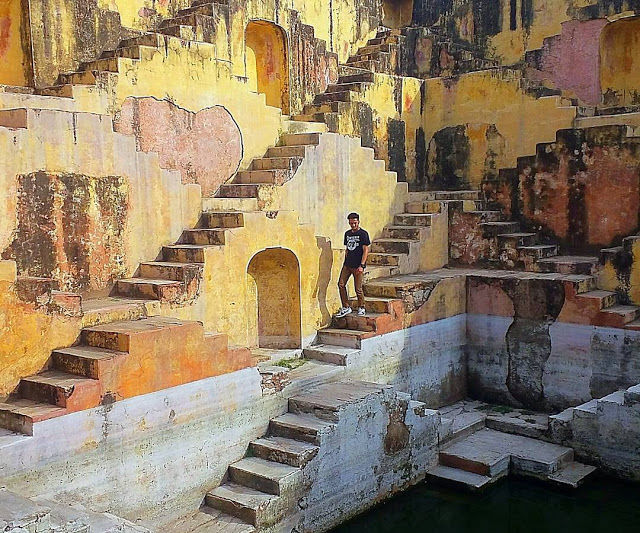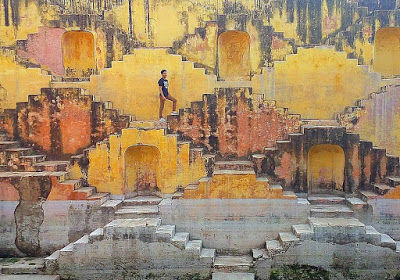 The first attraction which he lands up to is the beautiful Hawa Mahal and then comes the other beautiful monuments like Amber Fort, Jaigarh Fort, City Palace or The Albert Hall.
But in this blog, I am going to urge traveler or tourists not to skip the unexplored beautiful corner of the city. Apart from all these attractions, there are few more attractions which one needs to explore while they are in Jaipur.
I stayed in Jaipur for three long years and I started with exploring the already known and popular attractions which are almost explored by every new person in the city.
So after exploring all these attractions, I was in a state of no more new place to see in Jaipur.
I started to Google to find the most unexplored and Hidden Gem in the city.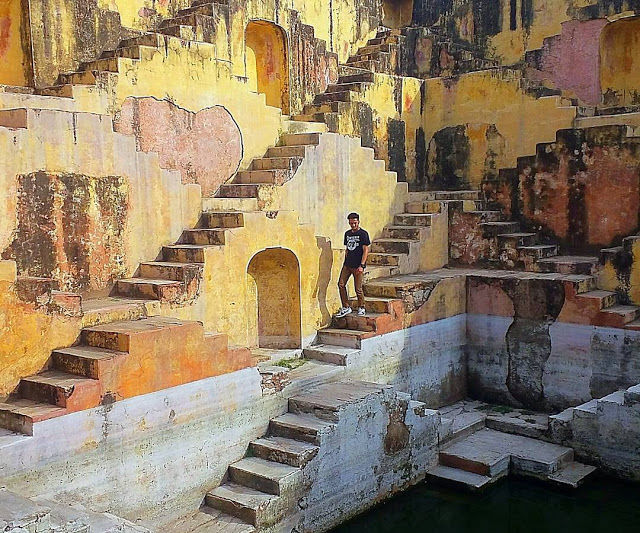 Distance (From Jaipur Junction Railway Station): 14 Km
Panna Meena Ka Kund is a Historical stepwell and a rainwater catchment which is famous for its picturesque symmetrical stairways.
It is an old step well located very near to the famous Amber Fort in Amer area of Jaipur. One can visit this place on foot as it is only a few steps away from the Amber Fort.
This place is a bit isolated from the main tourist area so it has a very less or no crowd in comparison to the other.
Having seen it the very first time, I was in love with the area as I always imagine the place through the lens view as to how it will look if I take a shot at it. It was a place with spectacular photographic location.
The Stepwell is surrounded by octagonal gazebos, recessed doorways, and criss-cross stair patterns.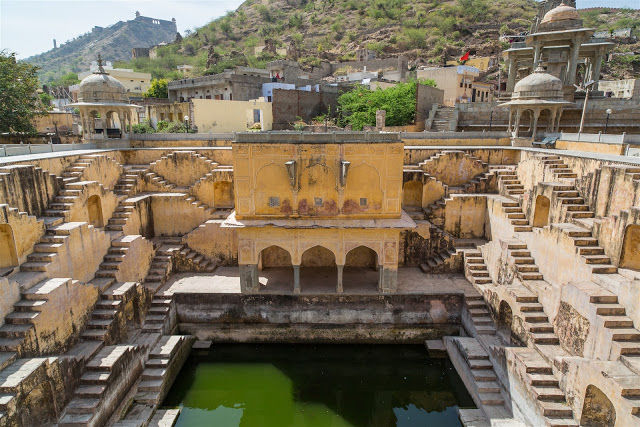 This place has a Free Entry and tourist can walk the bottom of the step well. One will only find a guard sitting near the entry gate of the stepwell to check on irrelevant activities of the tourist. Most of the time he will not allow going at the bottom of the stepwell.
I would rather suggest the travelers who missed out to reach Chand Baori, Panna Meena Ka Kund will compensate the same for you.