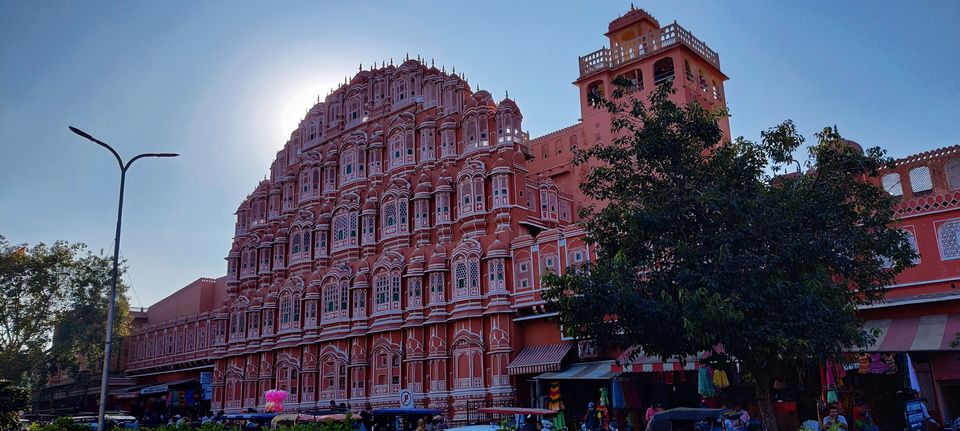 This day in Rajasthan, we decided to explore the heritage side of the Amer town. There were a lot of things to be done in our bucket list. We had to start early as we did not wanted to miss out on anything. We had our early morning breakfast at the in-house restaurant at the Crimson Park Hotel and headed straight to our first destination of the day - 'Panna Meena ka Kund'.
For those who missed on our Day 1 activities, below is the link:
DAY 1: Padhaaro Rajasthan:
https://tripoto.page.link/BDrrNodhw22yWQCw5
Our journey for the day begun. Our travel coach passed through the busy streets of Amer where the locals carried their daily routines. We parked by at local parking area as our coach would not be able to take us further to our destination due to narrow roads. So we hired a rickshaw at a reasonable rate who would take us to Panna Meena ka Kund.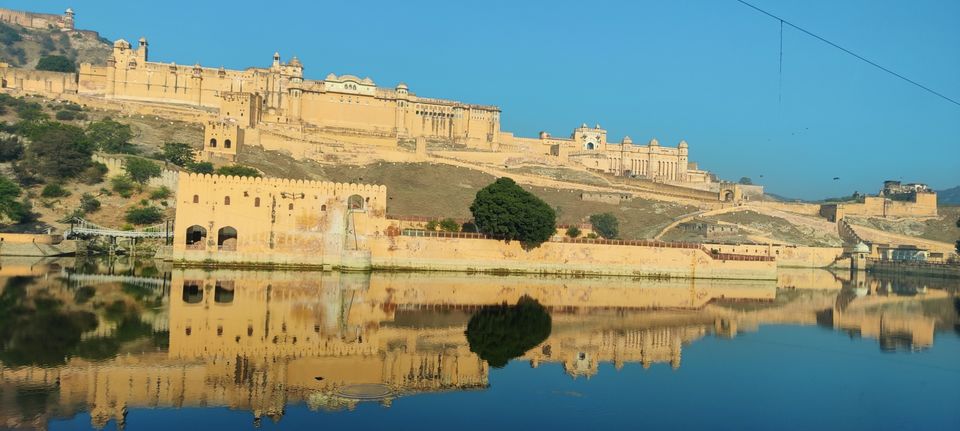 The famous Panna Meena ka Kund is a unique architectural marvel, visited by thousands annually. It is a 200-meter deep stepwell which is fully operational even today. There are many legends telling the story behind the unique crisscross stairs of the kund. One of which is that, the stepwell was asked to be built by Sawai Jai Singh ji to counter the problem of water shortage in Amer. Women would walk down the well through its crisscross stairs to fill the water. The king also asked to build short windows in between for the women to rest while carrying out the water. The Panna Meena Ka Kund was more than just a freshwater resource. It was a gathering place for the ladies, where they could chit-chat and catch up on one other's lives. As a result, it is more than just a piece of architecture. You may easily imagine how life must have been centuries ago if you visit this stepwell.
Entry fee is free at The Panna Meena ka Kund and you can visit almost anytime of the year. But the best time to visit would be from October to March when you can experience the coolest weather this place has to offer.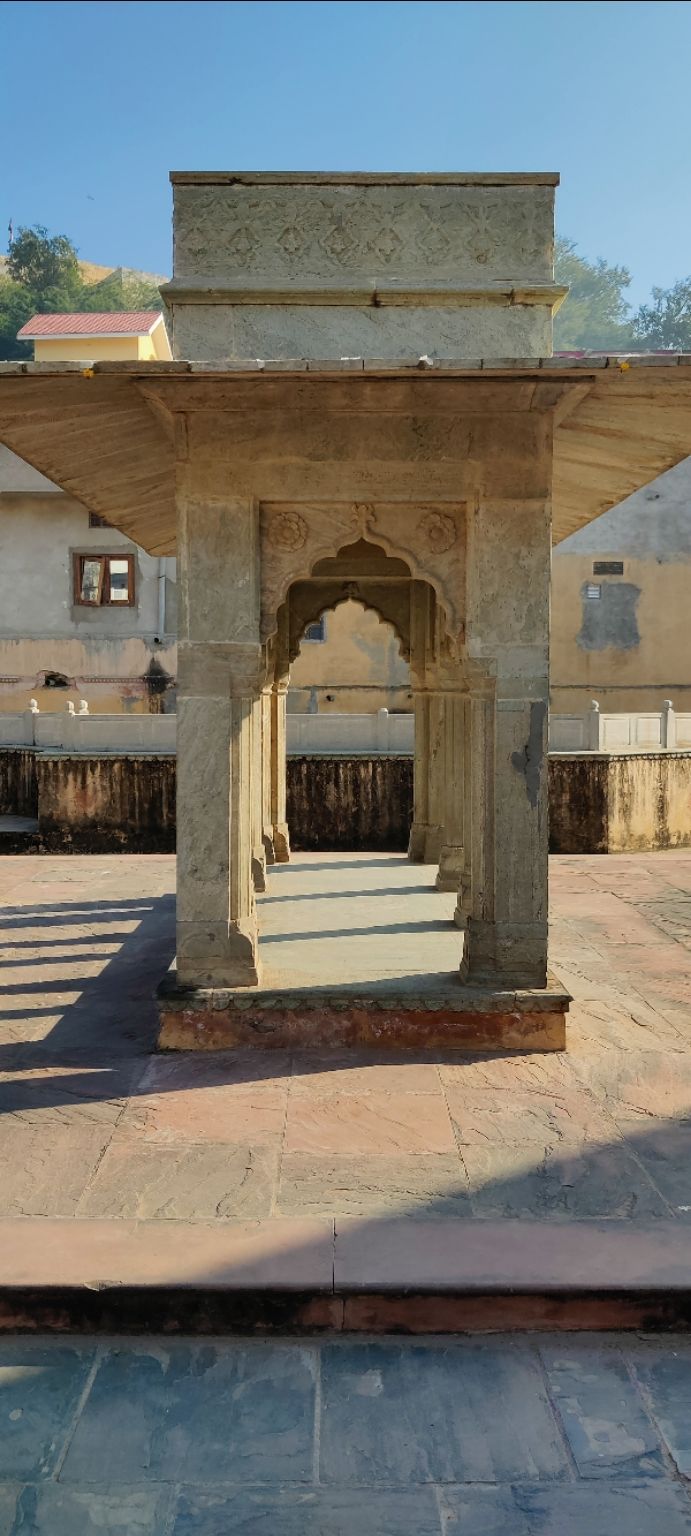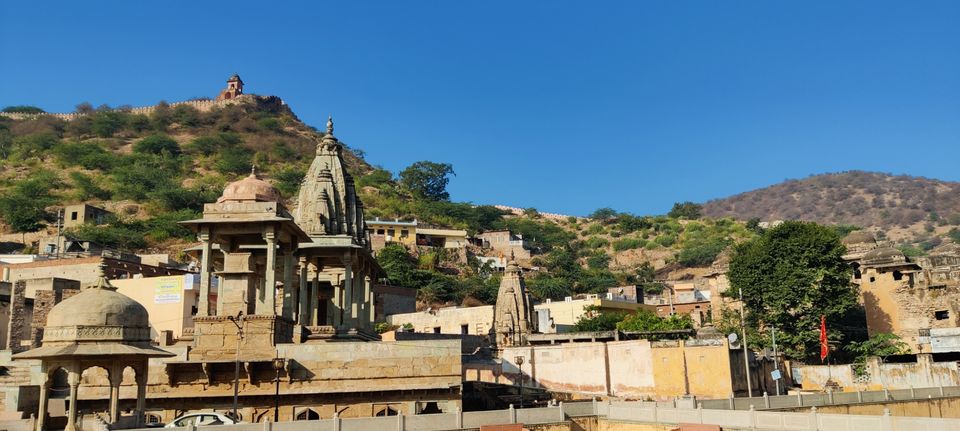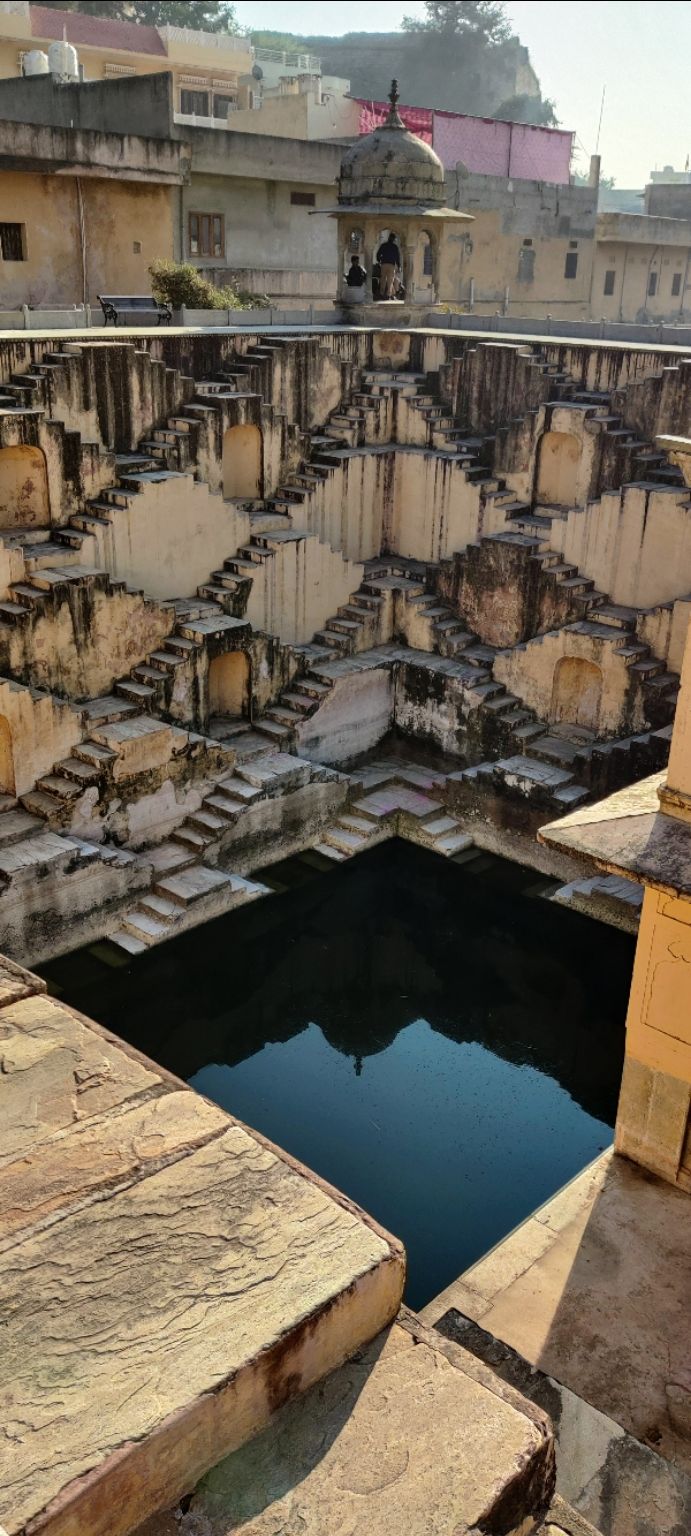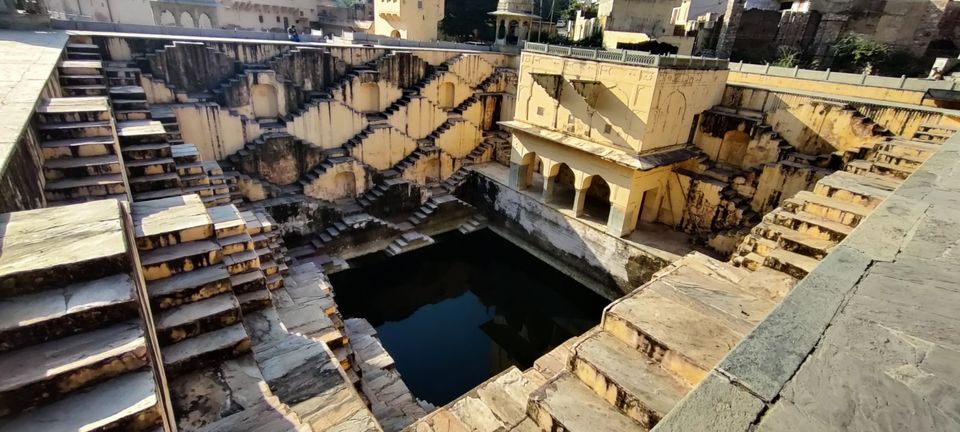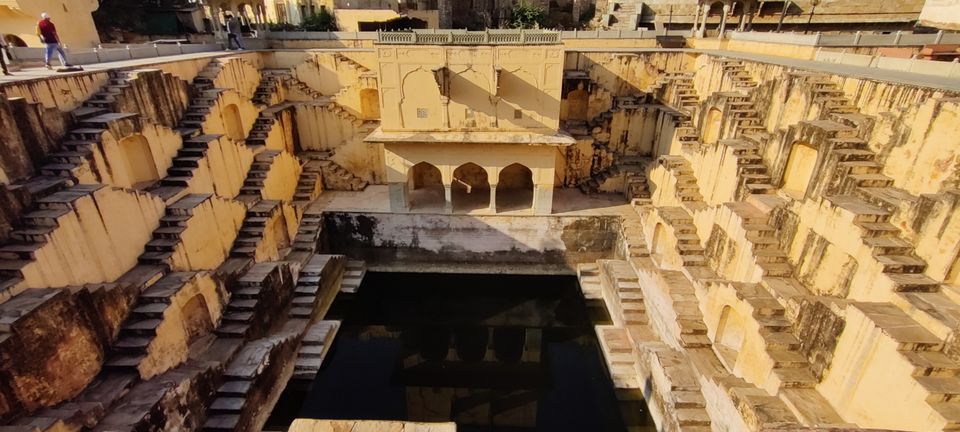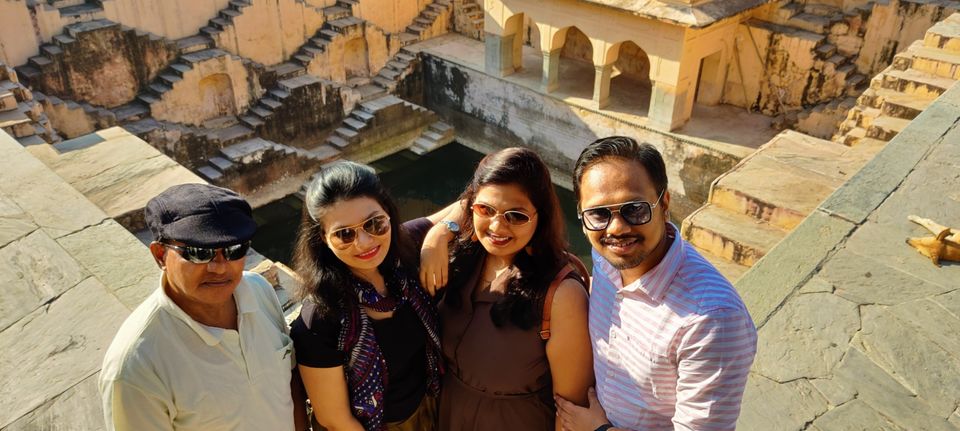 We hoped back into our rickshaw and proceeded towards our next destination. We were excited to visit the Amber palace, of which we had witnessed its glory and heritage through light and sound show, the previous day. The pictures and Instagram reels of tourists visiting this place had already got us on our toes too. As we arrive at the Amer Fort, we entered through the Suraj Pol; unless you arrive by car, then you enter via the Chand Pol. Both these gates open into the Jaleb Chowk, which is the main courtyard. Amer Fort also has some underground tunnels that connect Amer to Jaigarh Fort. The rooms and walls of the fort are very artistically built with the fusion of Rajputana Hindu and Mughal Islamic style of architecture. The view from the top of the palace gives a magnificent view of Maota lake with Kesar Kyari (Safron Garden). Photography lovers can have a great time shooting different angles of the beautiful heritage palace.
Below are the entry fee and timings for visiting the Amber palace.
Time: 9:30 A.M to 5:00 P.M daily
Entry fee: ₹100 for Indians
₹500 for Foreign Nationals
Elephant ride cost at Amber palace: ₹1200 for two people.
It took us almost 90 minutes to complete the full tour of the fort, and yet we were not over the awe of the magnificent Amber fort. After a long walk with history, our guide walked us through the arts and handlooms part of the city.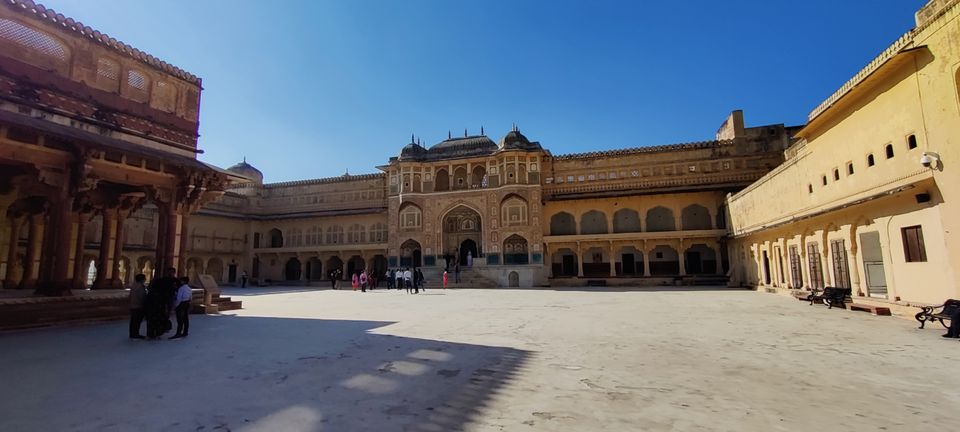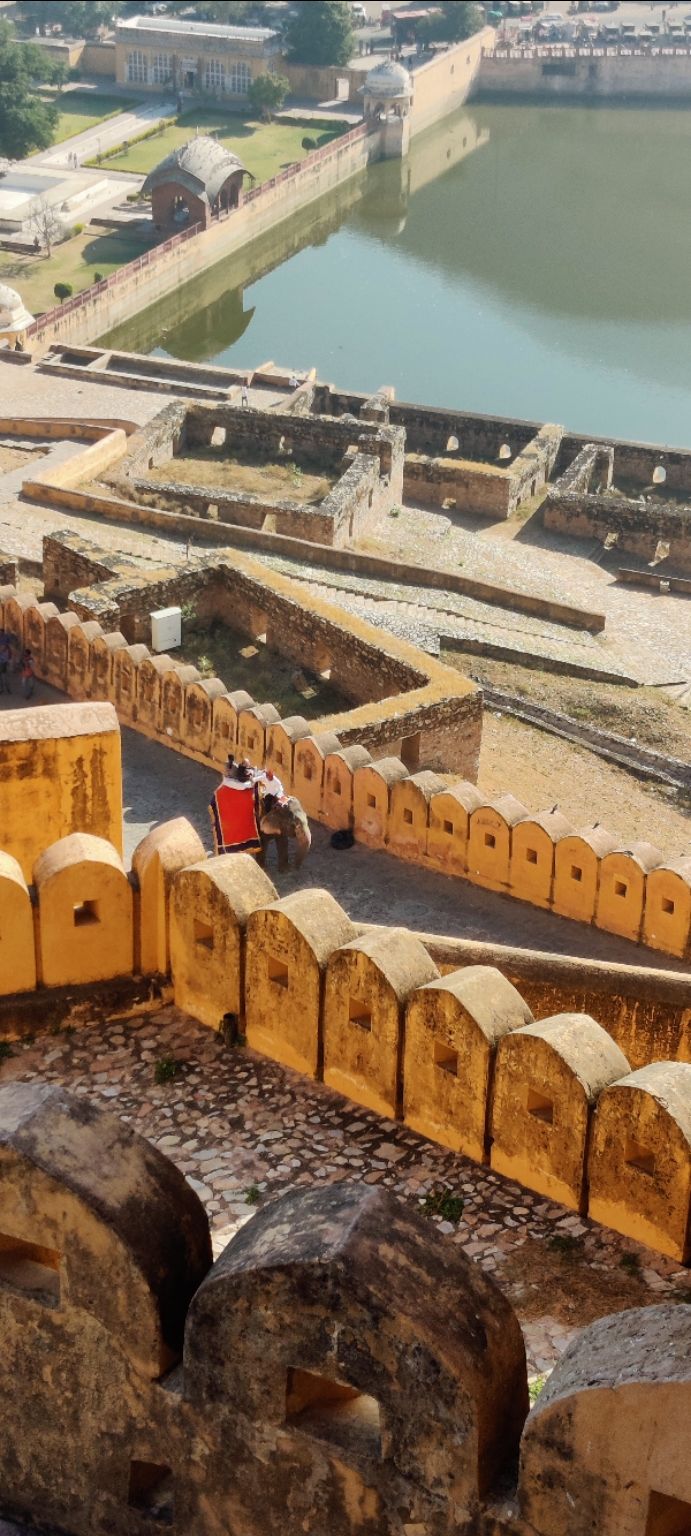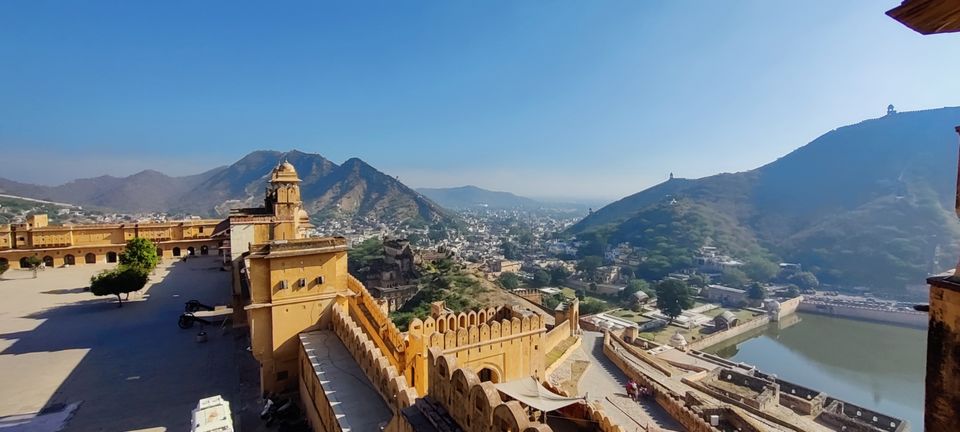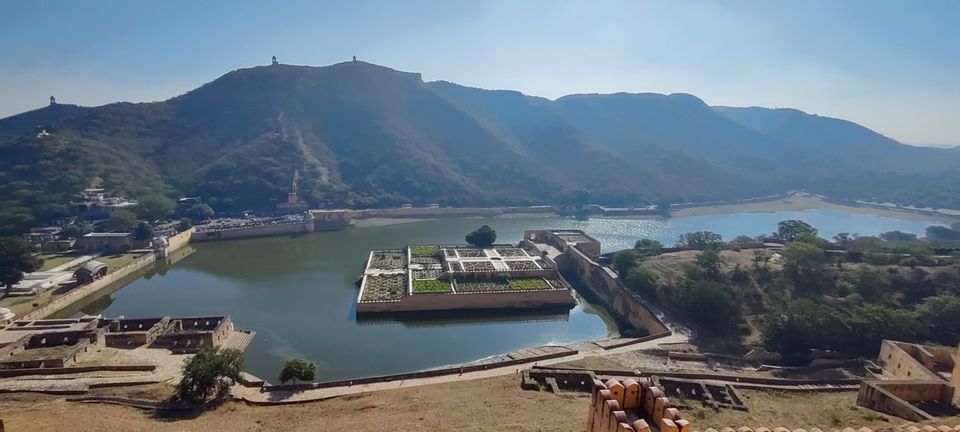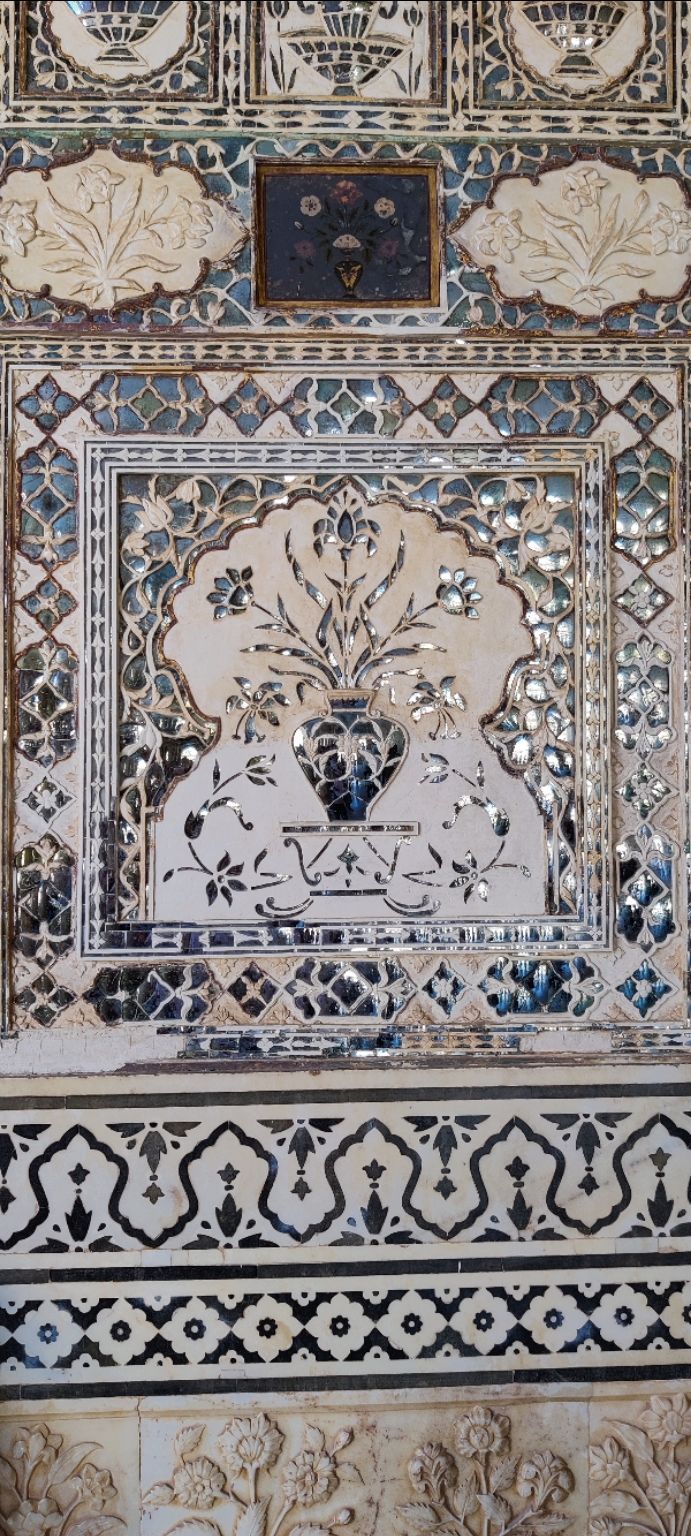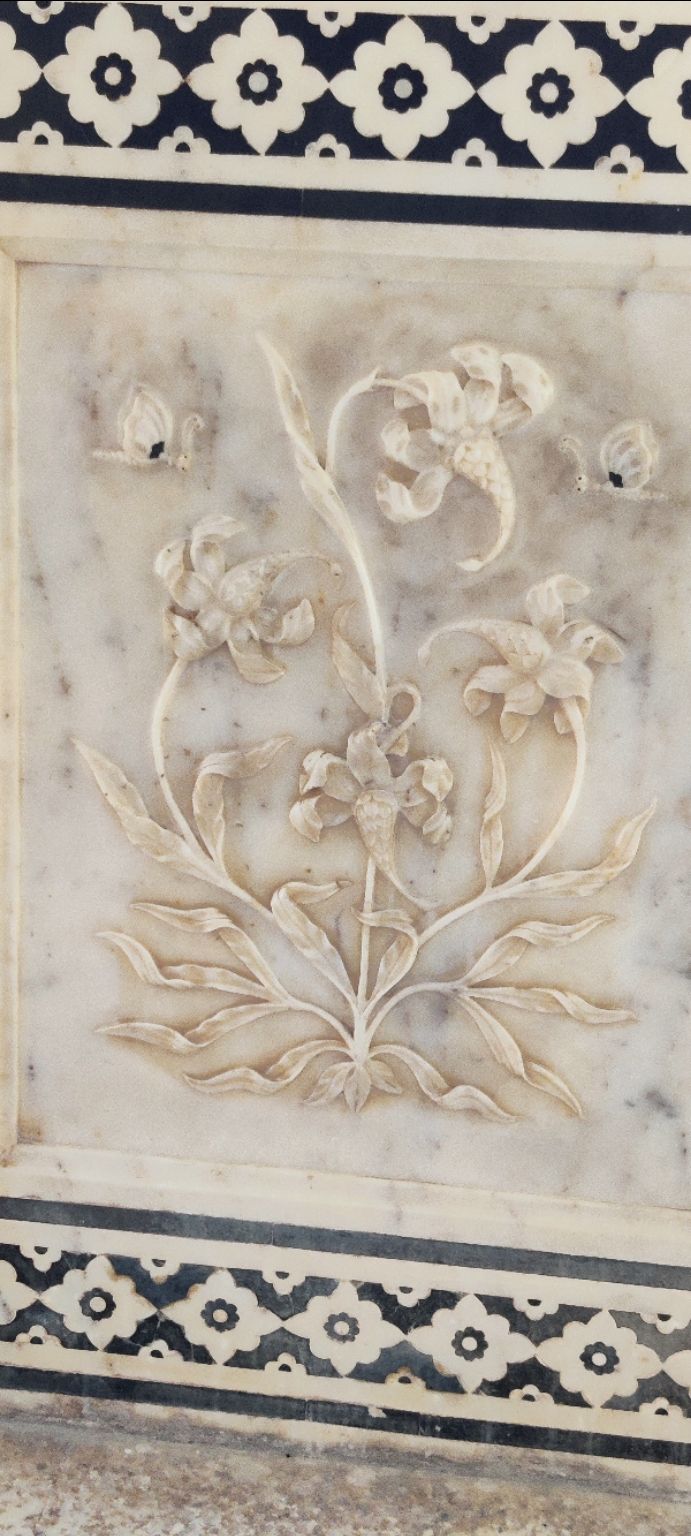 The tour guide guided us to a local arts and handlooms shop called 'Sanganer Crafts and Print' in Jaipur. Here, we witnessed the local artwork in progress. The craftsmen there, showed us how the block print was done. The local handicrafts, Pottery, Rajasthani paintings, Rajasthani Razai, Pashmina blankets were a few of the highlights of the shop. We got to see different types of Pashmina blankets starting from just ₹899 to as high as ₹30K. We also got to learn about the famous 'Maharani' Saree of Rajasthan, which a few say, has got its name from the last Maharani of Jaipur, Maharani Gayatri Devi ji, who is fondly remembered for her love for chiffon sarees and local handlooms. There is also another section on the first floor of the shop for Gems and jewellery. This section also houses skilled astrologers, who can help determine your fortune just by sharing out a few details. Ofcourse, it is a personal opinion to believe or not, but it's definitely worth a try.
After all the local shopping and learning about the handicrafts, we were all hungry and ready to take whatever we get in our plates. We headed straight towards the nearest restaurant and ordered our meal. After our delicious food, we began our journey towards next destination, the famous, Hawa Mahal.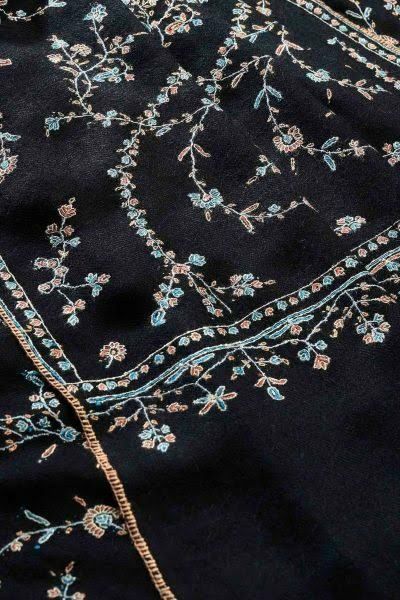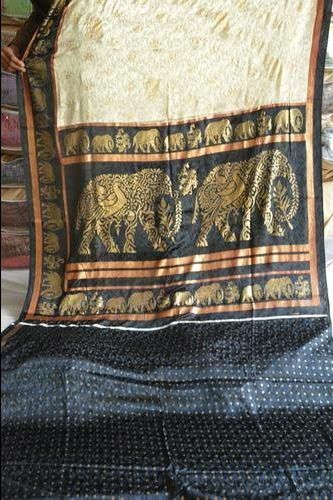 If you try and search "Jaipur" or "Rajasthan" in Google, it is surely going to show you atleast one result with a picture of this beautiful Hawa Mahal. The Hawa Mahal, also known as "The Palace of Winds" or "The Palace of Breeze", is built by Maharaja Sawai Pratap Singh ji, the grandson of Maharaja Sawai Jai Singh. There are a total of 953 small windows which is famously known as "Jharokhas". It was built with the intention of allowing the royal ladies of the palace to observe everyday life and festivals celebrated in the street below without being seen, since they had to obey the strict rules of "purdah", which forbade them from appearing in public without face coverings. There are many legends behind the name Hawa Mahal, one such is that this architectural feature of Jharokhas also allowed cool air to pass through, thus making the whole area more pleasant during the high temperatures in summer.
You can get best of the pictures for your Instagram stories here. People flock in numbers to get the best captures they can have and this palace doesn't even disappoint you once.
Below are the timings and entry fees for visiting Hawa Mahal
Time: 9:00 A.M to 5:00 P.M
Entry fee: ₹50 for Indians
₹200 for Foreign Nationals
After having clicked through the Hawa Mahal, we proceeded to do some local shopping at Jaipur's famous, Johari Bazar and Bapu Bazar, as it was our last day at Jaipur.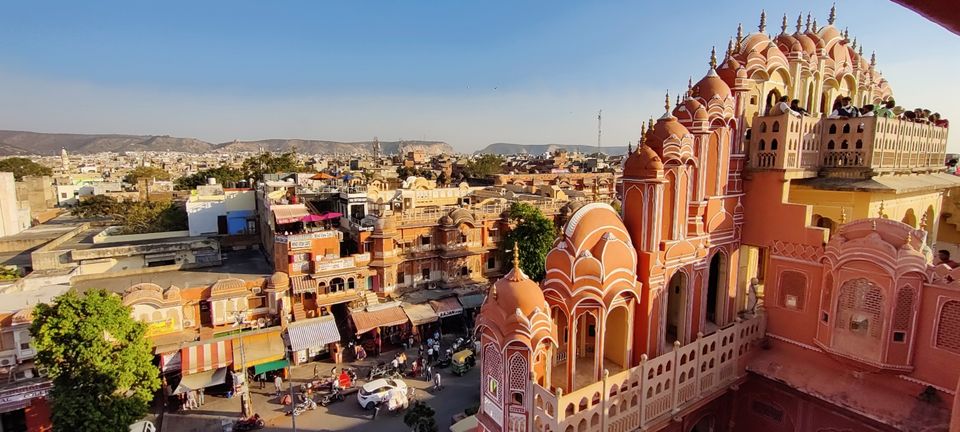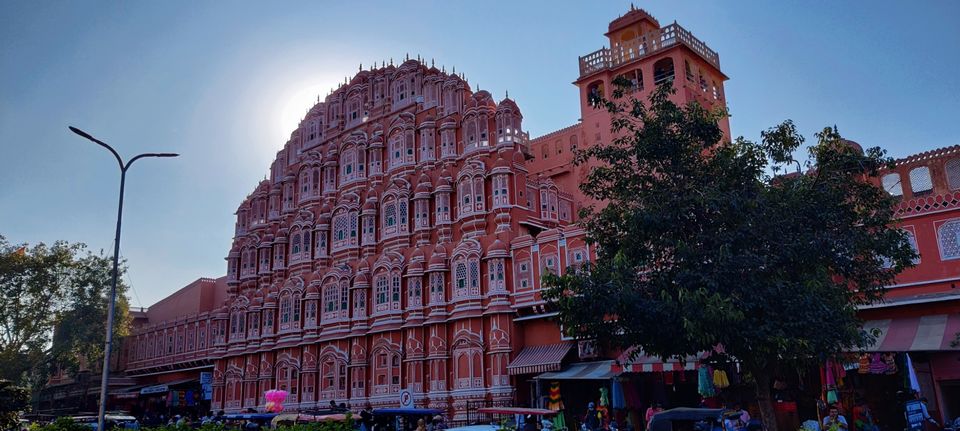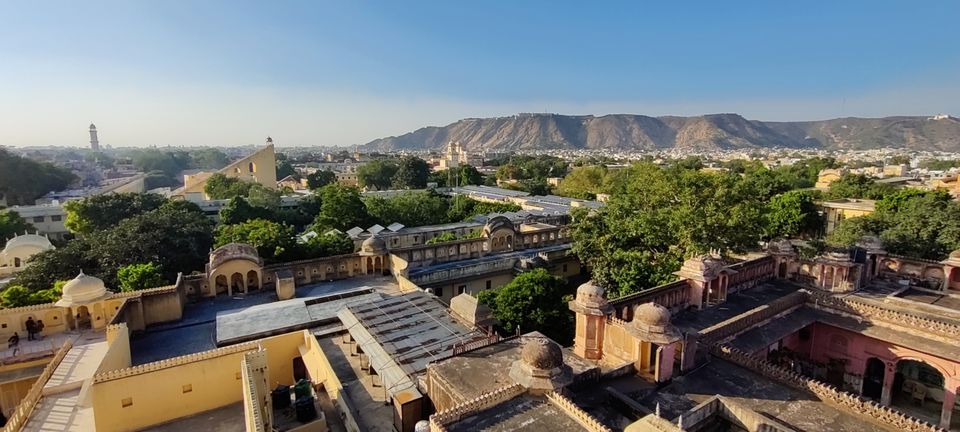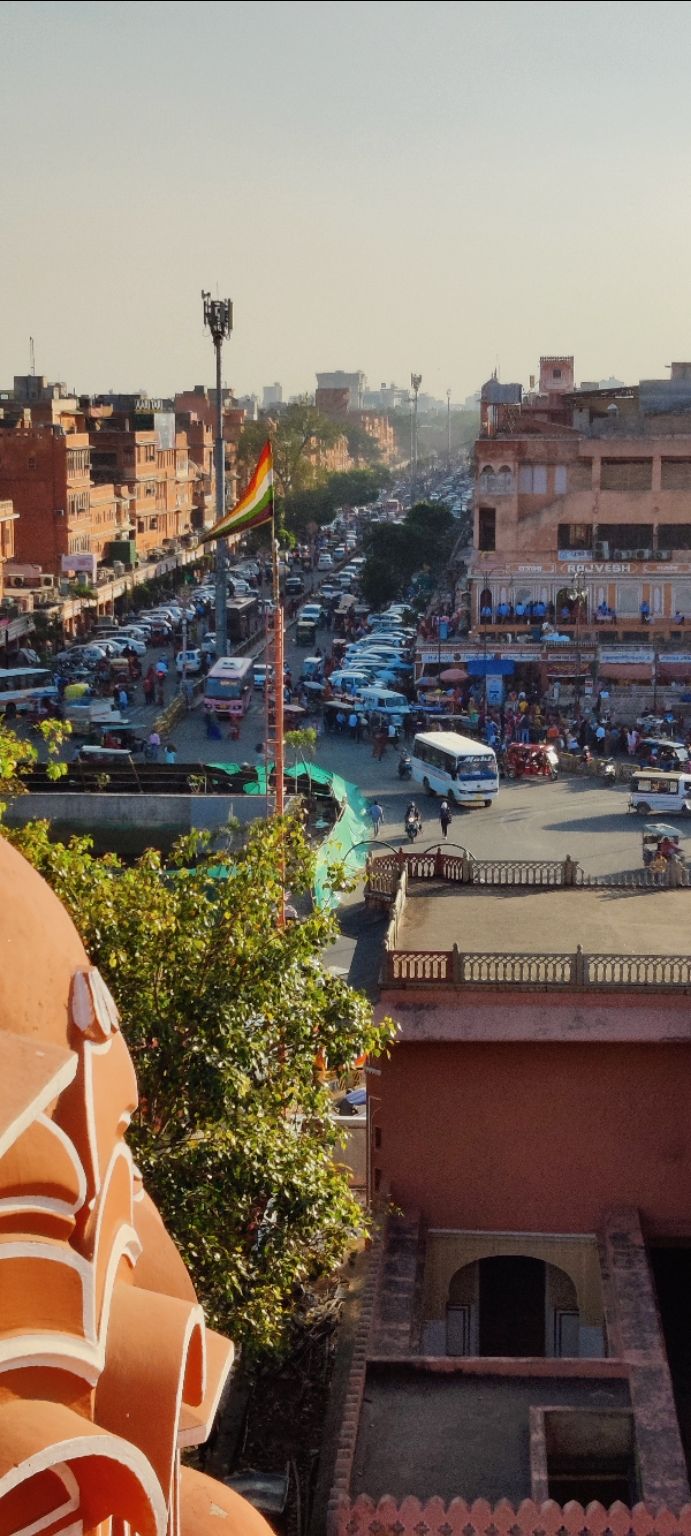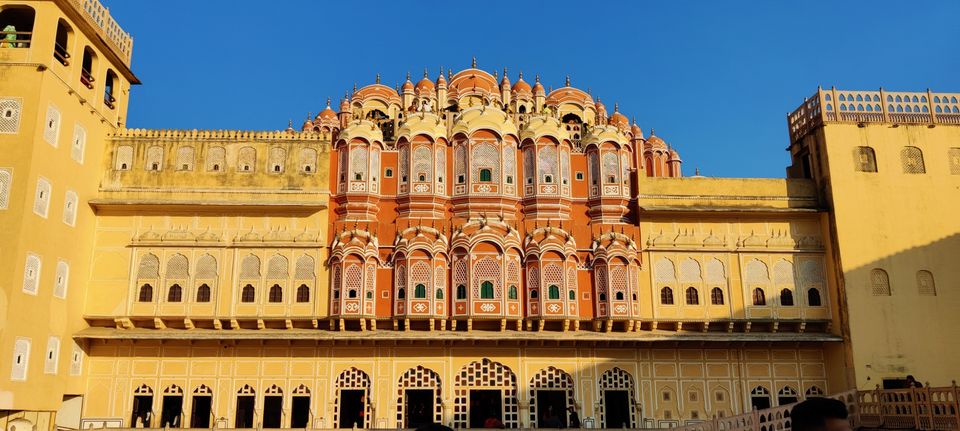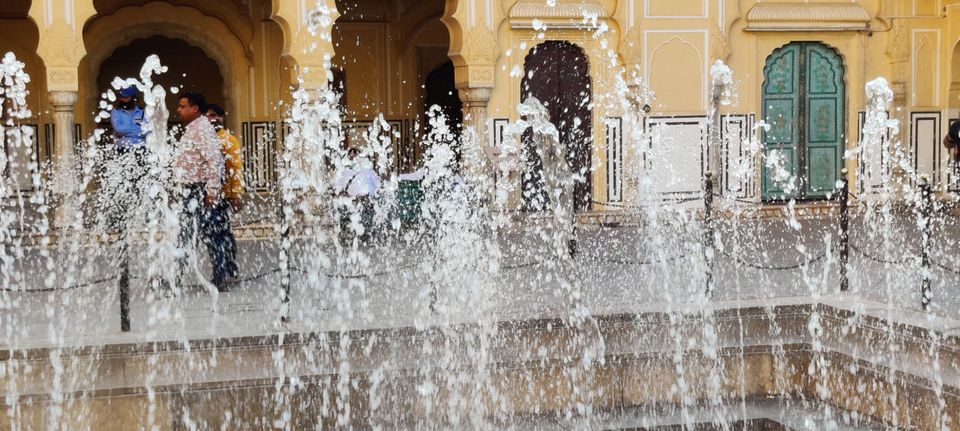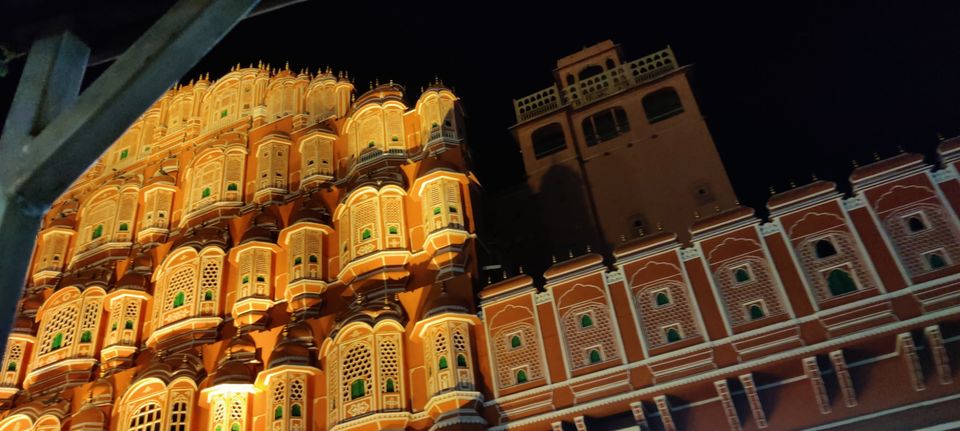 Just a few metres away from Hawa Mahal is Jaipur's oldest market, The Johri Bazar. Here you will find exquisite Jaipuri jewellery made of gold, silver, diamonds and emeralds. The narrow lanes are full of shops that sell jewellery and clothes. An amazing collection of sarees, 'lehengas' and 'juttis' (traditional foot wears). It is worth walking down this street just for the experience. But beware of fake jewellery and items being sold at few outlets. Also would recommend to check out for the prices at few other shops before buying any item. You might always get it at huge difference somewhere else. The entire market has been made in a consistent color scheme of 'Pink City' giving it a charming look.
We bought variety of traditional outfits and some footwear too.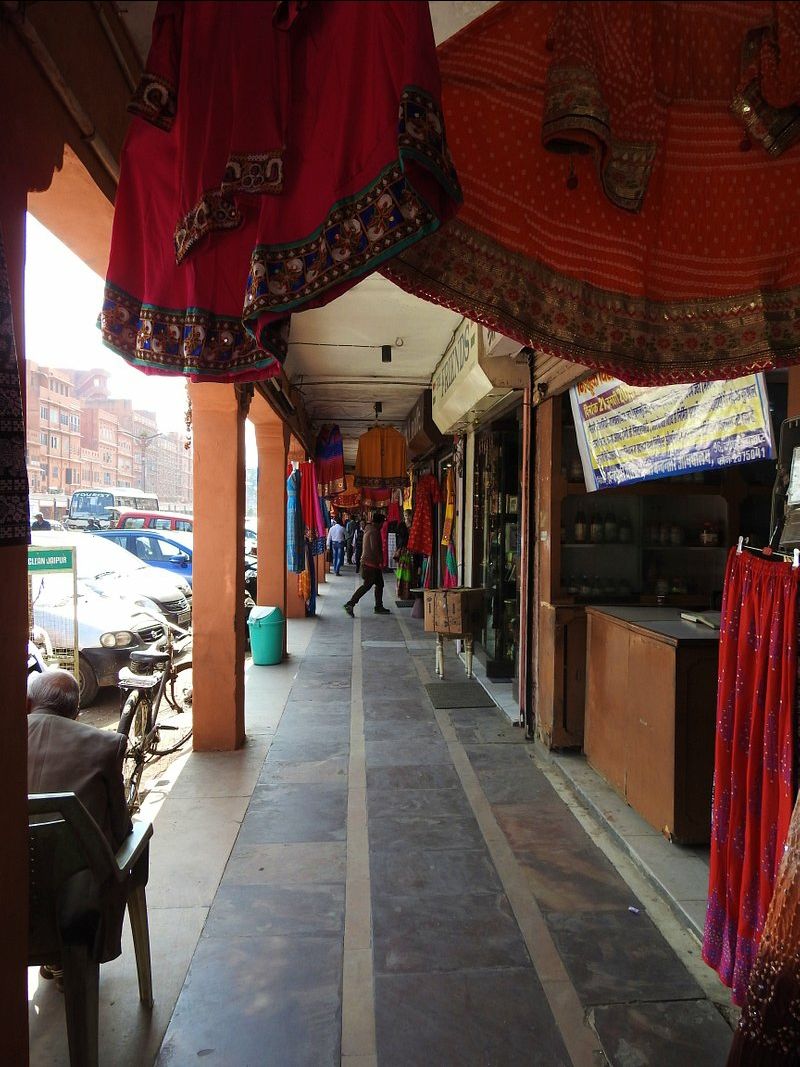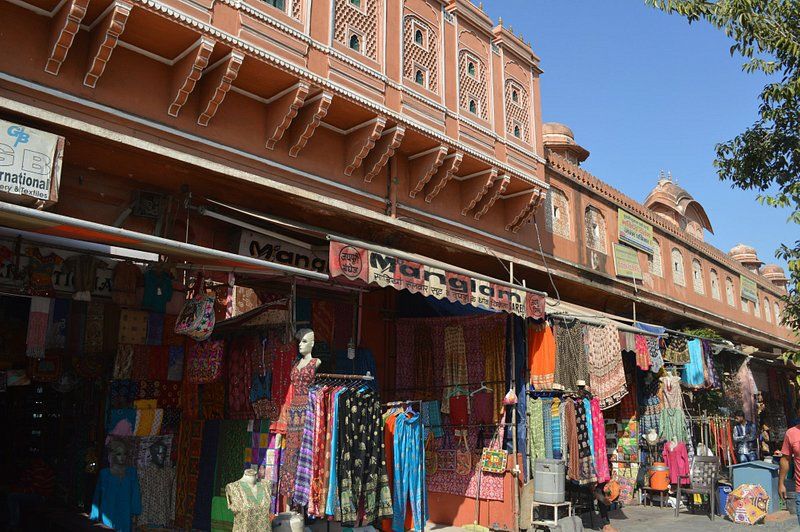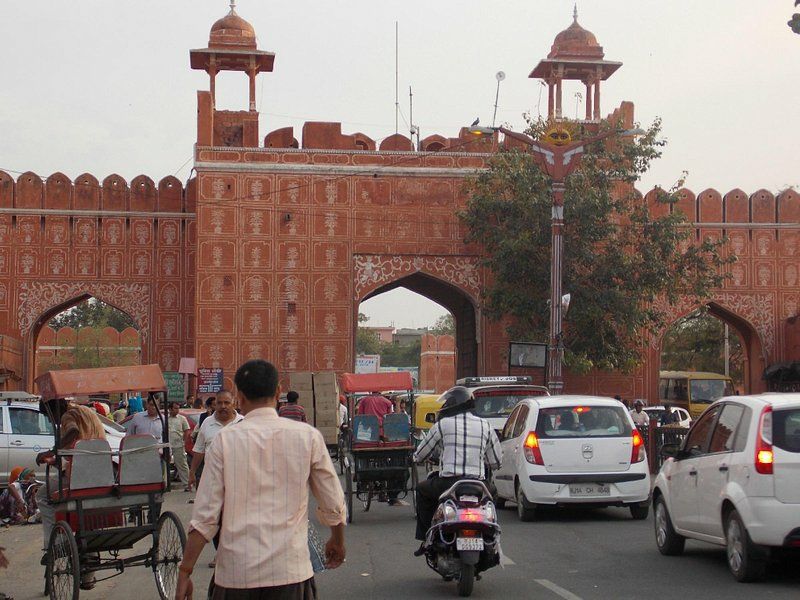 Finally, the day had come to an end and it was also time to say goodbye to Jaipur. But this was not the end of our trip. We are yet to explore, the other heritage part of this mystic land. The next day, we were to leave for the famous devine destination of Rajasthan, which is Pushkar. And that again will be covered on my next blog.
Till then, take care... Stay safe and healthy!