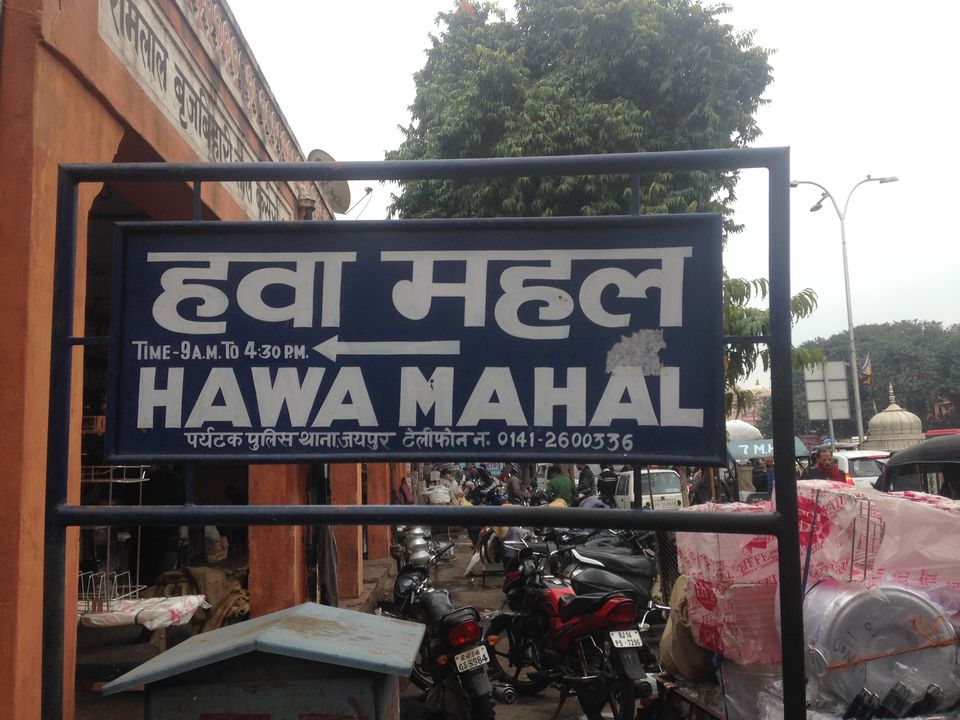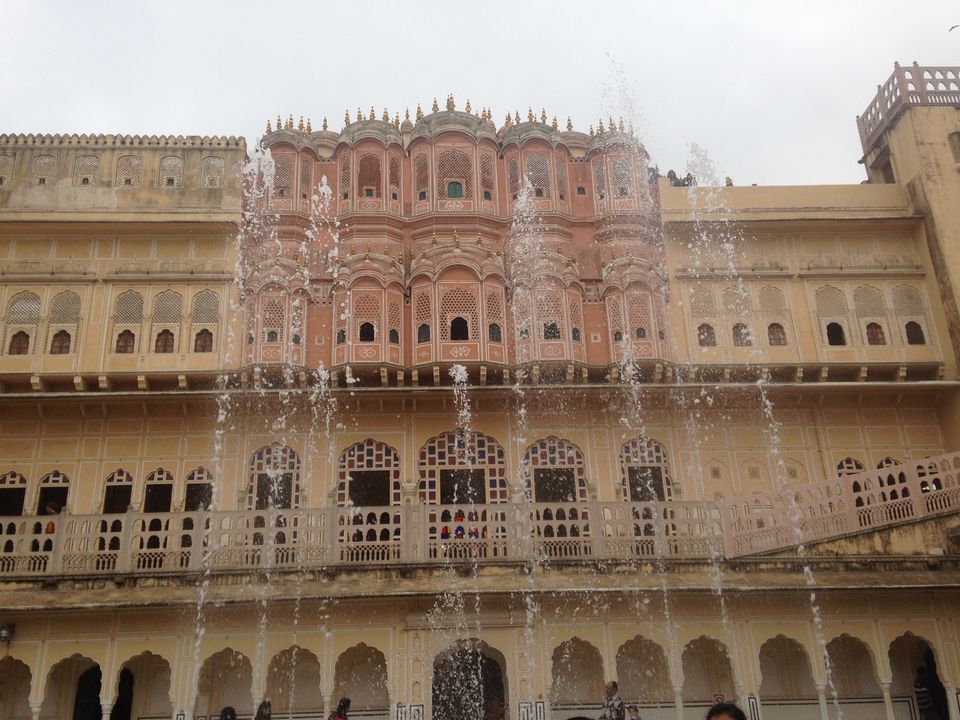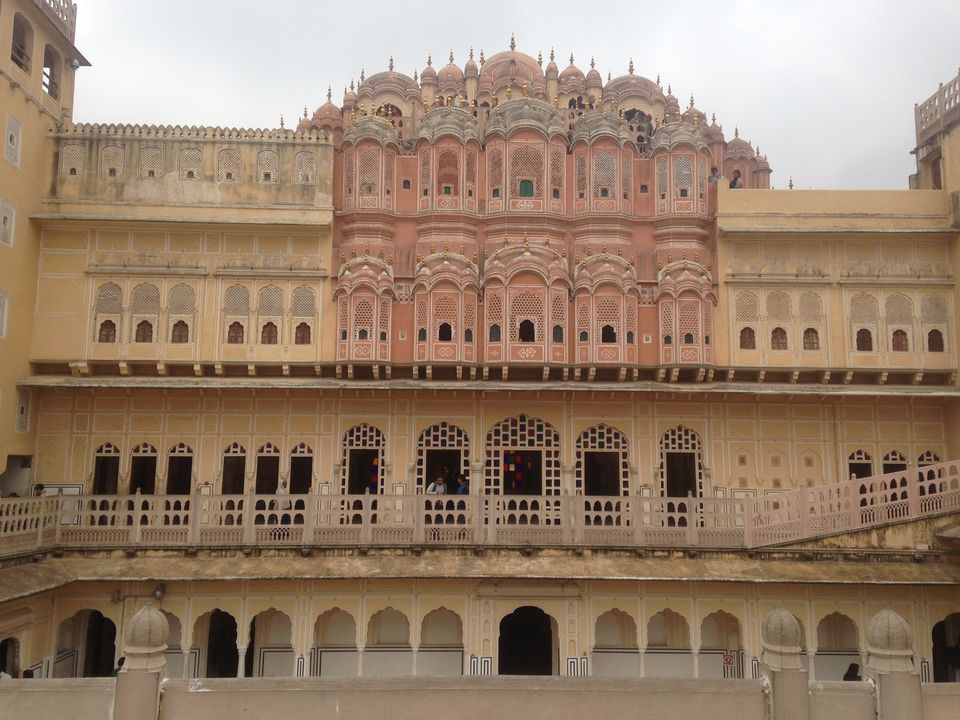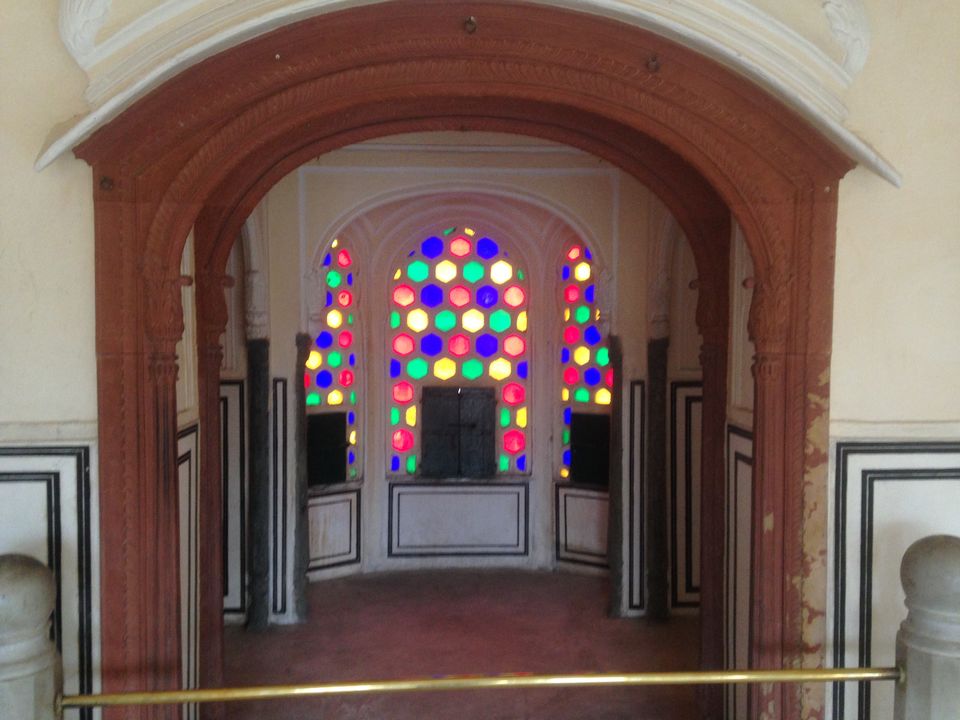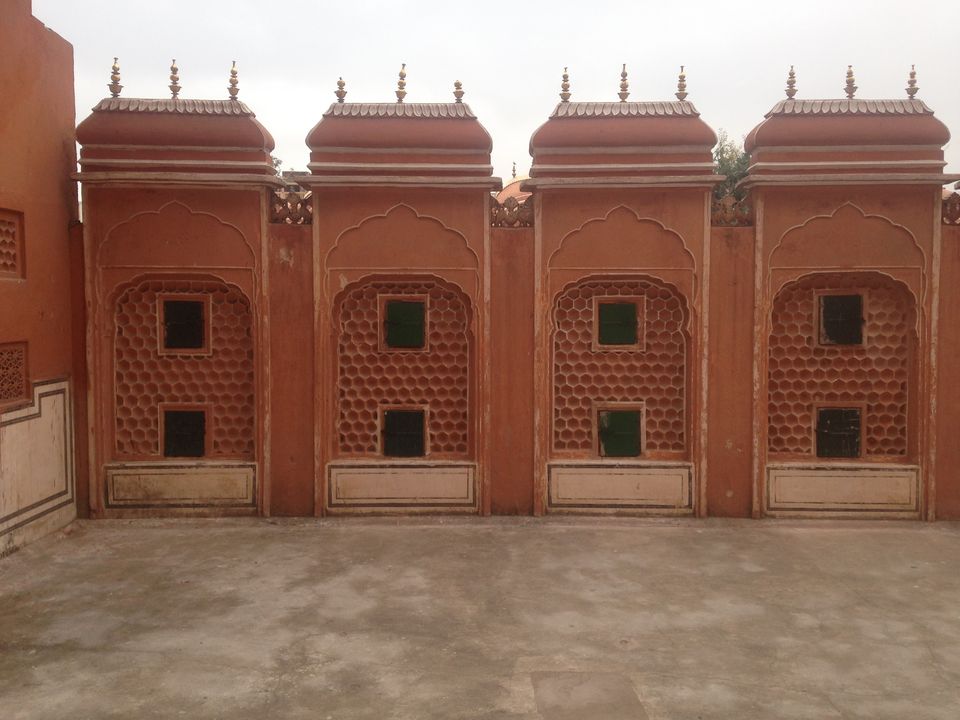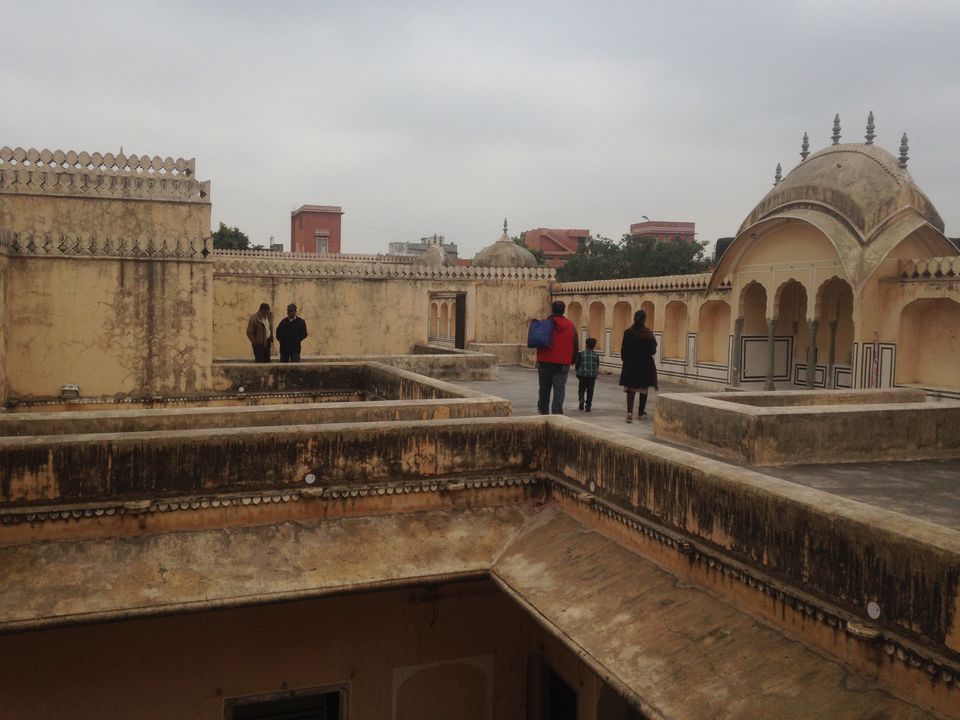 Hawa mahal also known as the "Palace of Wind" was built in the year 1799 in the  middle of Jaipur city by Maharaja Pratap Singh and its chief architect was Lal Chand Ustad. The monument has been constructed in the form of pyramid. This five storied building was designed to allow the royal ladies to have access to street carnivals or other events without appearing in the public.
The five storied building has two large courts. The name of its stories are:
1. Sharad Mandir.
2. Ratan Mandir, the place where the dazzling glasswork is done on its walls.
3. Vichitra Mandir, the worship place of the Maharaja.
4. Prakash Mandir, which has open terrace on both the sides.
5. The last and the fifth storey is known as the Hawa Mandir, after which the whole structure is named.
Moreover, The Mahal has over 900 tiny windows known as Jharokhas. Each of the jharokha has been minutely designed. The highest part of the Mahal has a view of the Jaigarh and Amer fort in the most beautiful way possible.
The patriarchal form of families in spite of being royal, denied woman of public appearances and thus to get a view of their own region, these ladies had to peek a view from these little jharokhas that are made all over the Hawa mahal. All the pillars, coloured glass windows and even the hidden way to the three top floors represent a culture full of Rajput and Mughal effects.
The local people however, offer a different set of story about this mahal being built. According to their story, Rajasthan being an extremely hot region, when Raja felt the need for a cooler exposure he built this unique building which when you reach inside provides cold breezes whenever those little windows are opened.
An astonishing fountain is built within the Mahal which increases its beauty even more. The monument has been built with red and pink sandstones in a replicating design of a honeycomb. Within the compound of Hawa mahal, there are three more building one of which is an archaeological museum.
This monument is very easily accessible to the people who are visiting Jaipur; it is an auto ride away from the Jaipur railways station. However, entry is allowed from the right gate since front gate is not accessible to all. 
Hawa mahal captures the soul of this world renowned pink city; it is by all means the central attraction for the visitors. If you get a chance to visit this place, do not forget to sink in the unique features and incredible architecture that allows it to be known as the Palace of Breeze.