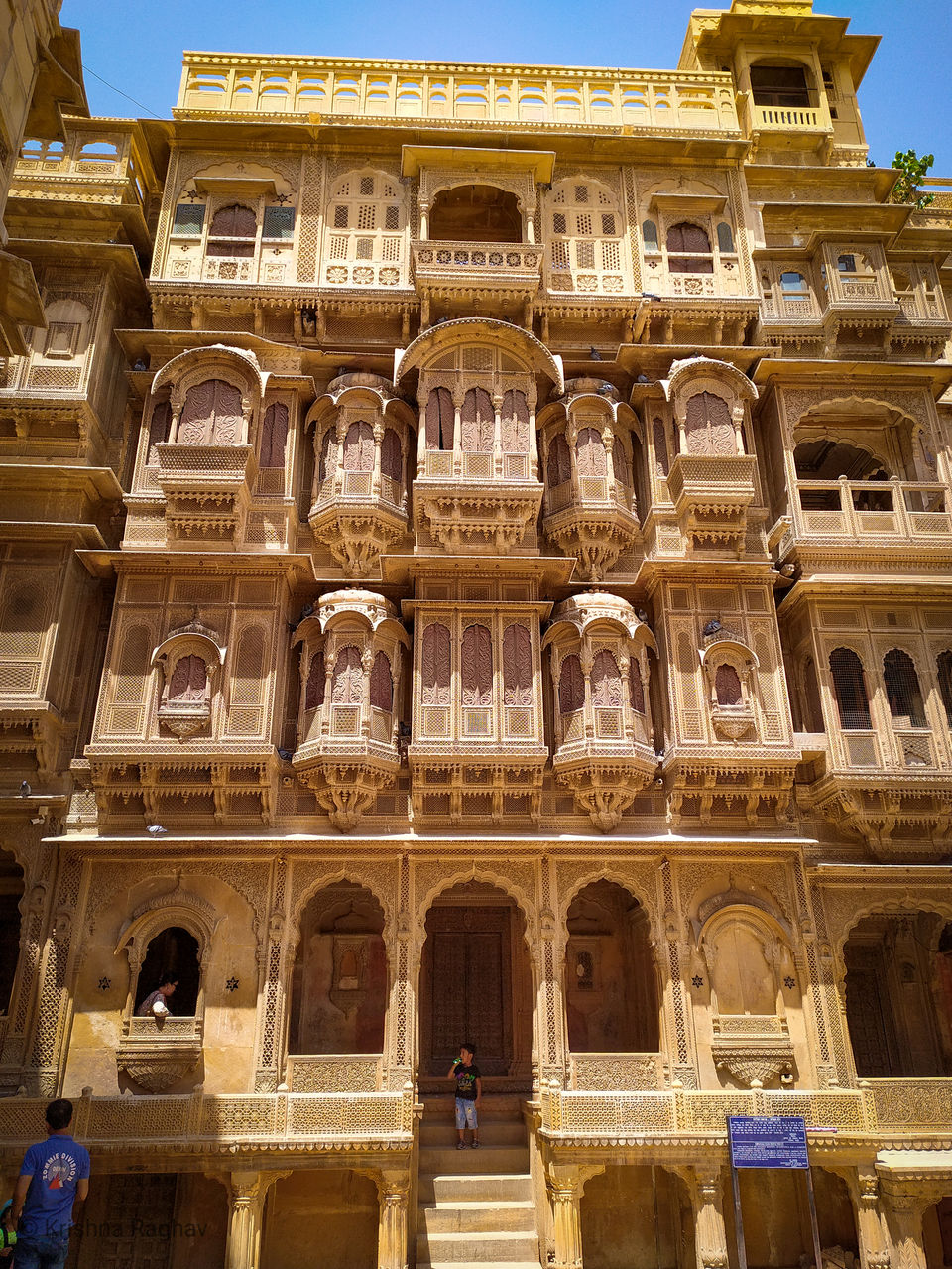 Was this our first choice?
Nope. Our first choice was Jibhi and Jalori Pass in Tirthan Valley.
Then?
Well, heavy rains, landslides, Himachal Pradesh, you know the rest.
Oooo damn, then what happened?
Oh then. Well, lots of arguments, hurling abuses at each other and the trip almost got cancelled.
When did you decide to go for it?
A day before, not really a day. 5-6 hours before we set off. We met around 11 P.M the day before and it was decided then.
So how did you figure out the details, how did you plan the itinerary?
We didn't. That's the beauty of it.
Ohkay. Now tell us honestly, do you regret it?
A big Hell No! That trip was exactly what we needed to reconnect as friends.
-----------------------------------------------------------------------------------------------------------

Jaisalmer, Jaisalmer, Jaisalmer. Man, you were an experience. Not just a place with beautiful architectural marvels, you provided an experience, which was much needed.
-----------------------------------------------------------------------------------------------------------

Jaisalmer
Situated in the western part of Rajasthan, Jaisalmer is a city known for its rich history and architectural prowess. Named after its founder Rawal Jaisal, the city is also known as Golden City due to use of yellow sandstone in its buildings.
● Distance from Delhi – 780 kms.
● Nearest Airport – Jodhpur Airport, located 300 kms. from Jaisalmer
● Nearest Railway Station – Jaisalmer has its own railway station and is well connected through rail network.
Day 1 – Delhi to Jaisalmer
Phew! What can I say about this road trip?
Exhausting, yes. But damn, was it fun.
So, we set out for the trip around 6:30 in the morning, if I remember correctly. Early into the trip, we missed a turn because we were arguing who the best character of F.R.I.E.N.D.S was, and on which points HIMYM is better than F.R.I.E.N.D.S, and google maps, then rerouted us (or royally fu*ked us) through a village. Not village but fields, to be exact.
So, there we were, driving on kuccha roads, and our car got stuck in mud pits on several occasions, and we hitched a ride on a bullock cart as well, till we reached the highway. This all happened during the first hour of our trip. Crazy scenes man.
What happened just as we entered Jaisalmer?
So, after a 15-hour long drive which included two stops – one for breakfast and the other for lunch- we reached Jaisalmer. We had checked a few Oyo rooms for our stay, and intended to pay them a visit.
But then something happened. Just as we entered Jaisalmer, a man clad in kurta-pyjama started following us on his bike. Soon he overtook us, parked his bike on the road and signalled us to stop. We thought we had committed some kind of mistake.
We stopped our car; he came to our window and……… he was a travel agent. And that's how the travel agents in Jaisalmer approach you, apparently. You will find plenty of them. So, don't panic if you find someone following your car.
What was the deal offered?
The man took us to a Hotel called Grand Hyatt (no, not that big chain hotel), showed us the rooms there. The hotel rooms were good. Then he showed us some photographs of a Desert Camp in Sam. Then we were offered a deal for around Rs. 2500 for each person which had –
1. One-night stay in that Hotel.
2. Breakfast for the next day in hotel buffet.
3. A guided tour of the city.
4. Activities in Sam Sand dunes which included Desert Safari in Thar and a Camel ride.
5. Stay in a Desert Camp in Sam which included folk dance performances, dinner and breakfast for the next day.
Just like everyone, we were a little skeptical about the deal lest we should be taken for a ride. We had a tight budget and really didn't want our money to go to waste.
The man, then took us to another hotel called Deoki Niwas Palace, which had a pool and better ambience. Obviously, a stay in that hotel drove up the price of the deal. So, we took the man's number, and decided to check out the stay we had booked through Oyo.
Now, when you do that, these travel agents try to pressurize you into giving them the deposit by citing various reasons like the deal will get booked and all, don't fall for it. Nothing like that is going to happen. That's one of the benefits of traveling in an off-season.
However, the Oyo we had booked, some hotel called Desert View, left us disappointed. A very long group discussion ensued, with cuss words and insults peppered in here and there. After much deliberation, we came to the conclusion that the deal we were offered was good. We were going to take it, but not just like that, we were going to negotiate the hell out of it.
Thankfully, we had a master and very besharam (this trait is important for the task) negotiator in our group. After a long negotiating process with the agent, we were able to bring the deal price down to Rs.1900 per person. We thought it was reasonable and we took it. At least, we didn't need to worry about things after taking the deal.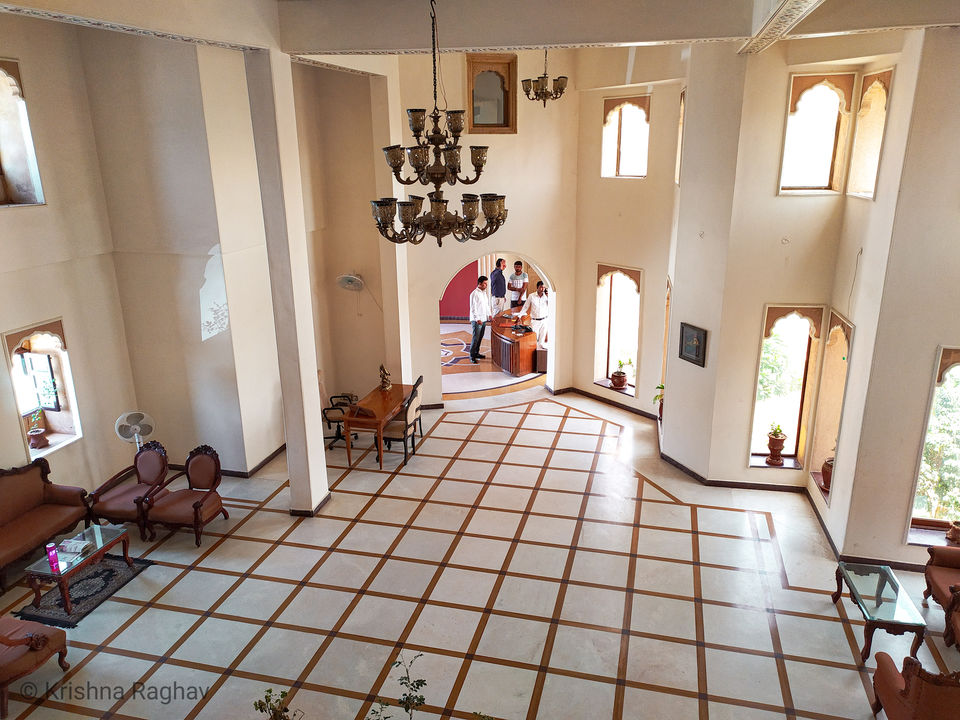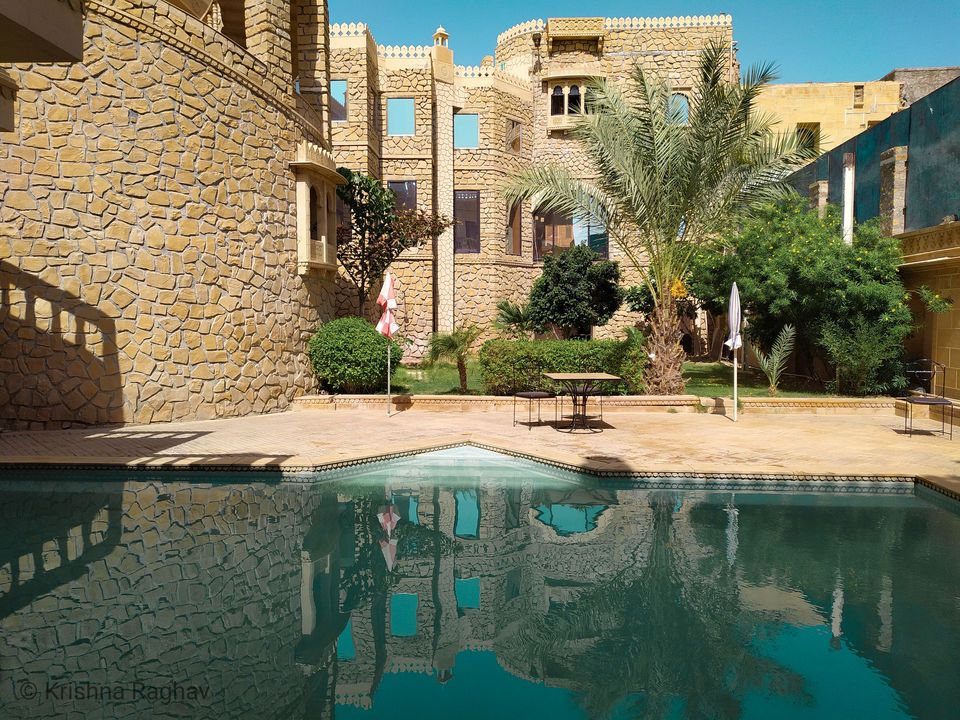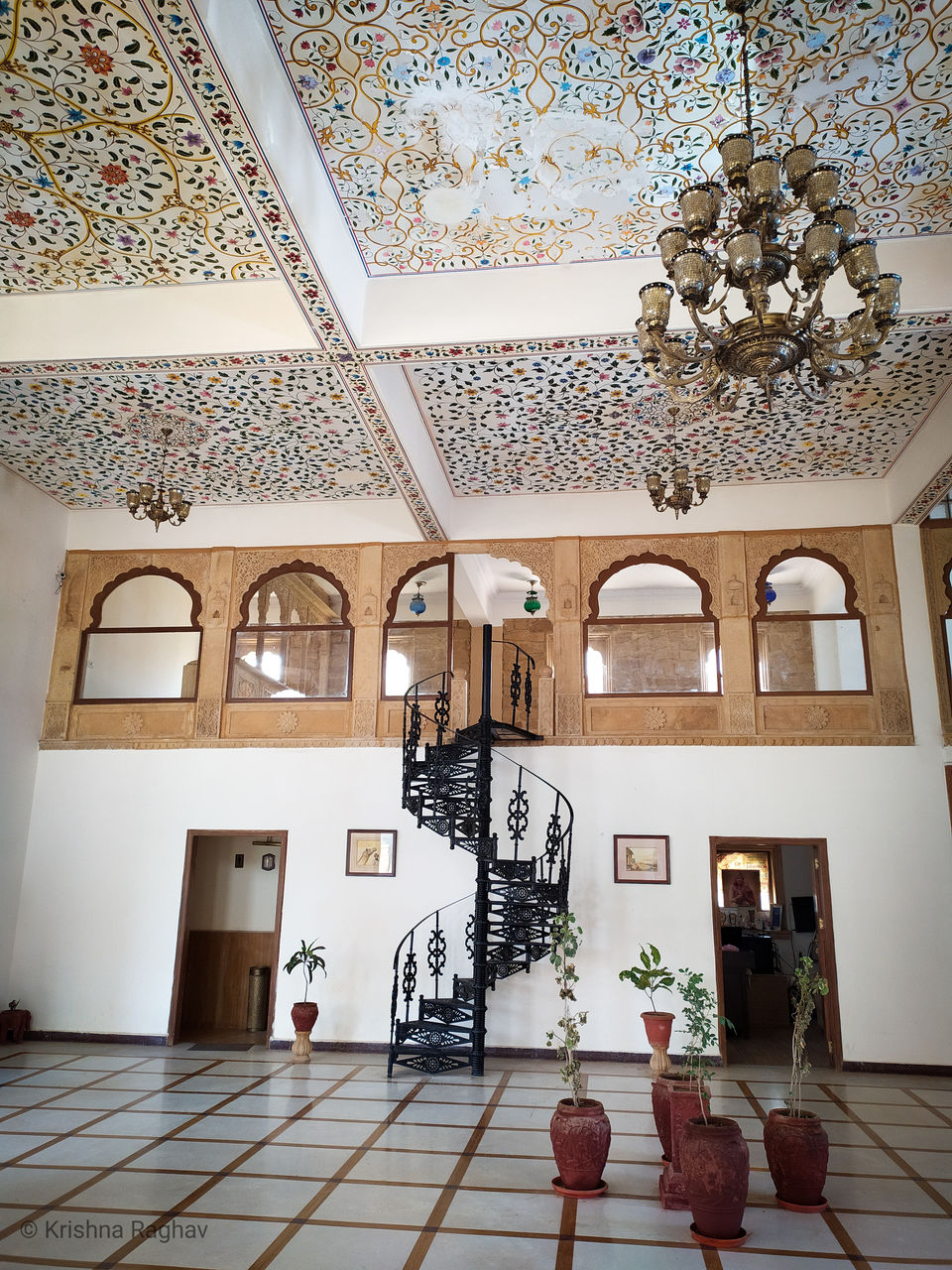 Day 2 – Exploring the city of Jaisalmer
After a good night's sleep, some of us decided to take a quick dip in the pool. We also had our breakfast at the hotel buffet. The food was good and included in our package.
After coordinating with the guide over the phone, we got ready for the day, packed our bags and checked out of the hotel.
The guide had instructed us to meet him near Patwon Ki Haveli. That was going to be the first point we were going to cover that day.
⮚ Word of advice - This has been my personal experience and a lesson that I learnt during my travels. Whenever you visit a place which is an architectural marvel and has a lot of historical significance, for example – Taj Mahal in Agra, Konark Sun Temple in Puri or this Patwon Ki Haveli, for that matter, always try to visit these places with a good tourist guide. Investment in a good tourist guide will enhance your experience greatly. You will get to know facts, legends and theories that wouldn't have made it to you without a guide. If you are not learning about places like these, you are just going to glance at things uninterested, click a photo here or there, and will eventually get really bored. So, when you go to places like these, invest in a good tourist guide. This experience is something where you shouldn't act parsimoniously.
Places to Visit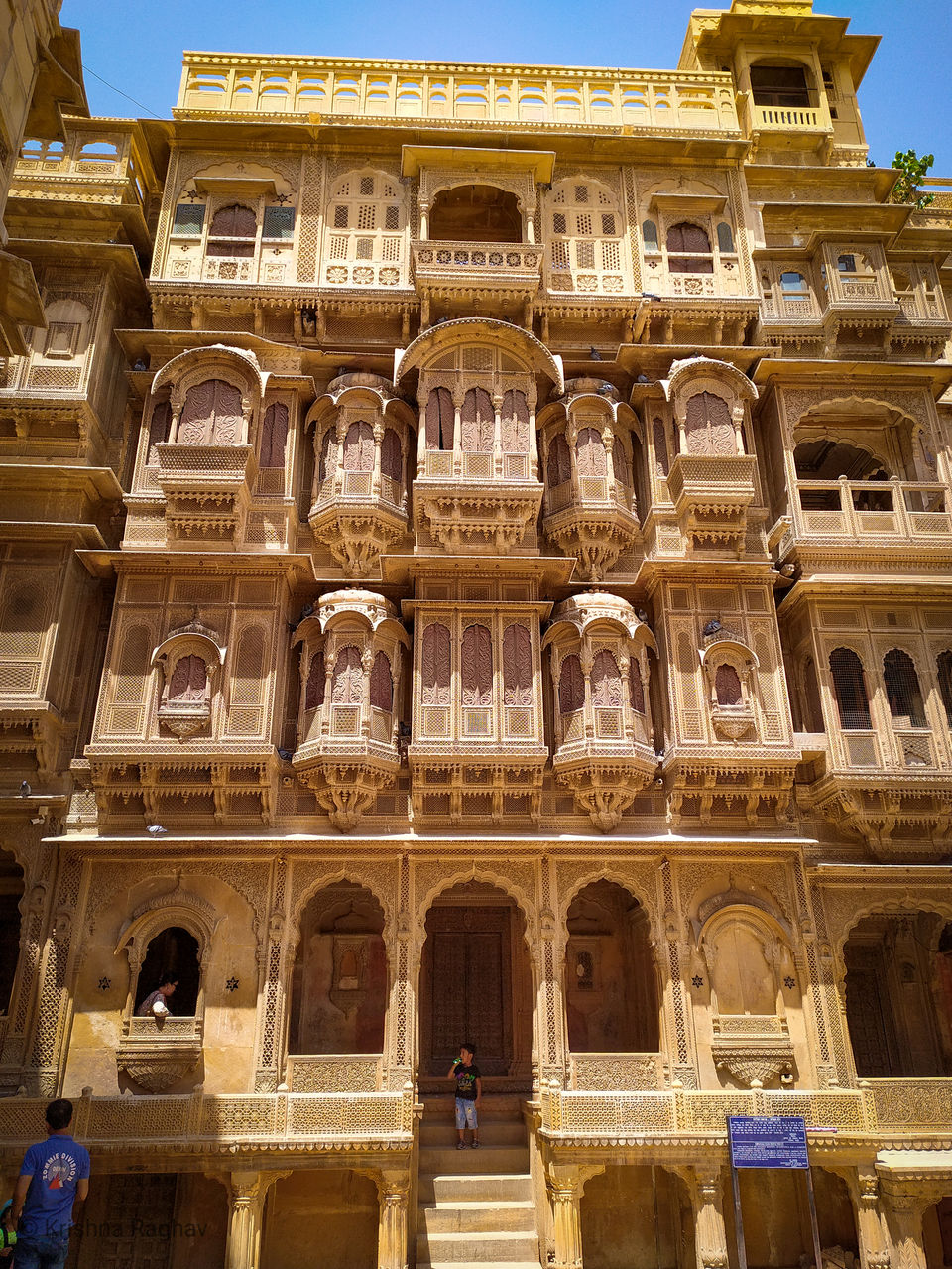 This is one of the most interesting places in Jaisalmer. It is a cluster of five havelis of which some have been converted in a museum, while some hold various government offices, office of Archaeological Survey of India, being one among them.
Patwas was a very affluent family with connections even with the Maharaja of Jaisalmer. Though they traded in gold items, it is said that their main income came from smuggling of opium. Our guide told us this, and secret passages and hideouts in the haveli somewhat proves this conjecture. Since it was a very well connected and rich family, they were able to procure items that were only available in foreign land at that time. So, you get to see many antiquities, such as cameras, sewing machines etc. of that time, among other things, of course. That is quite fascinating.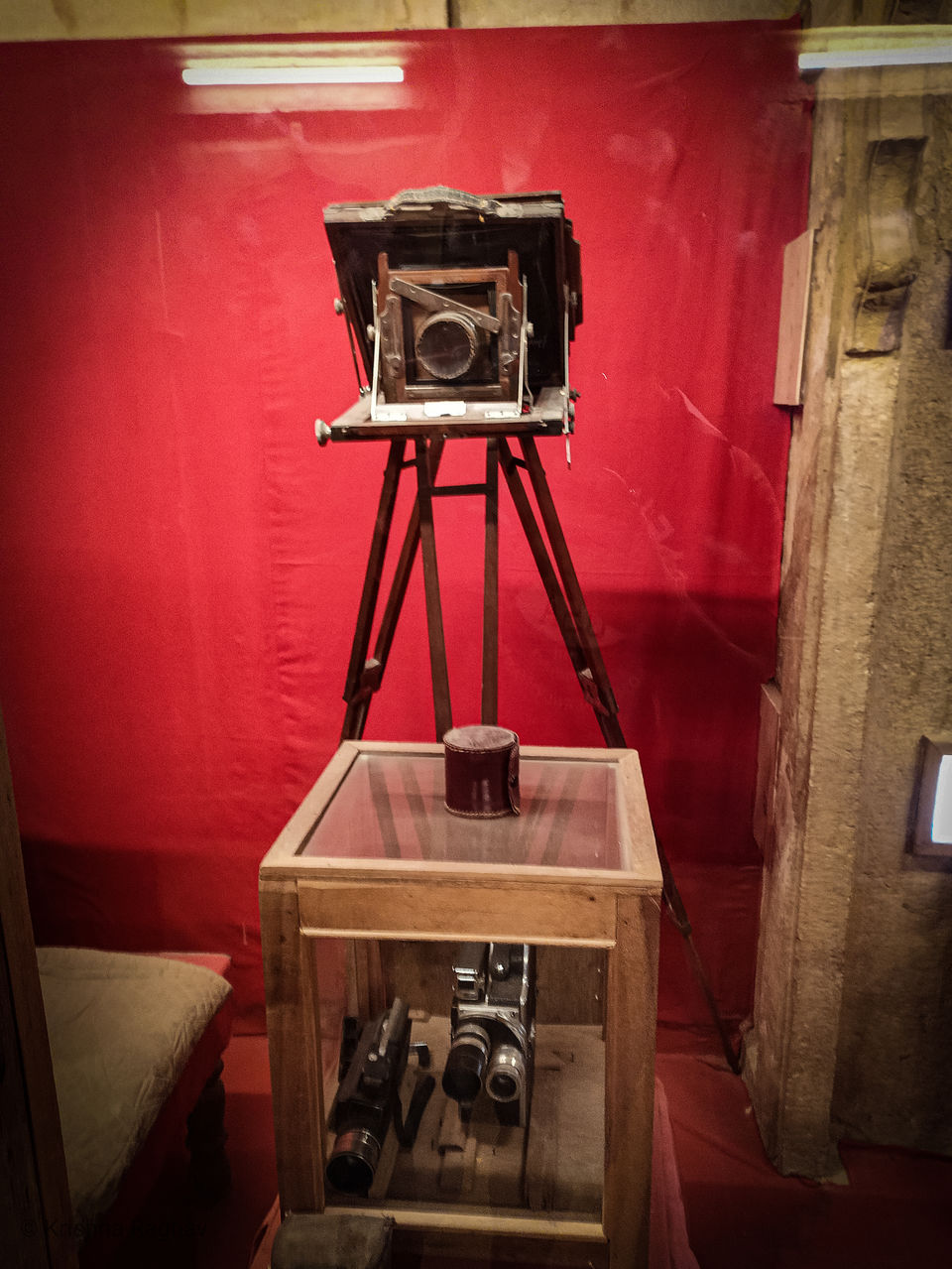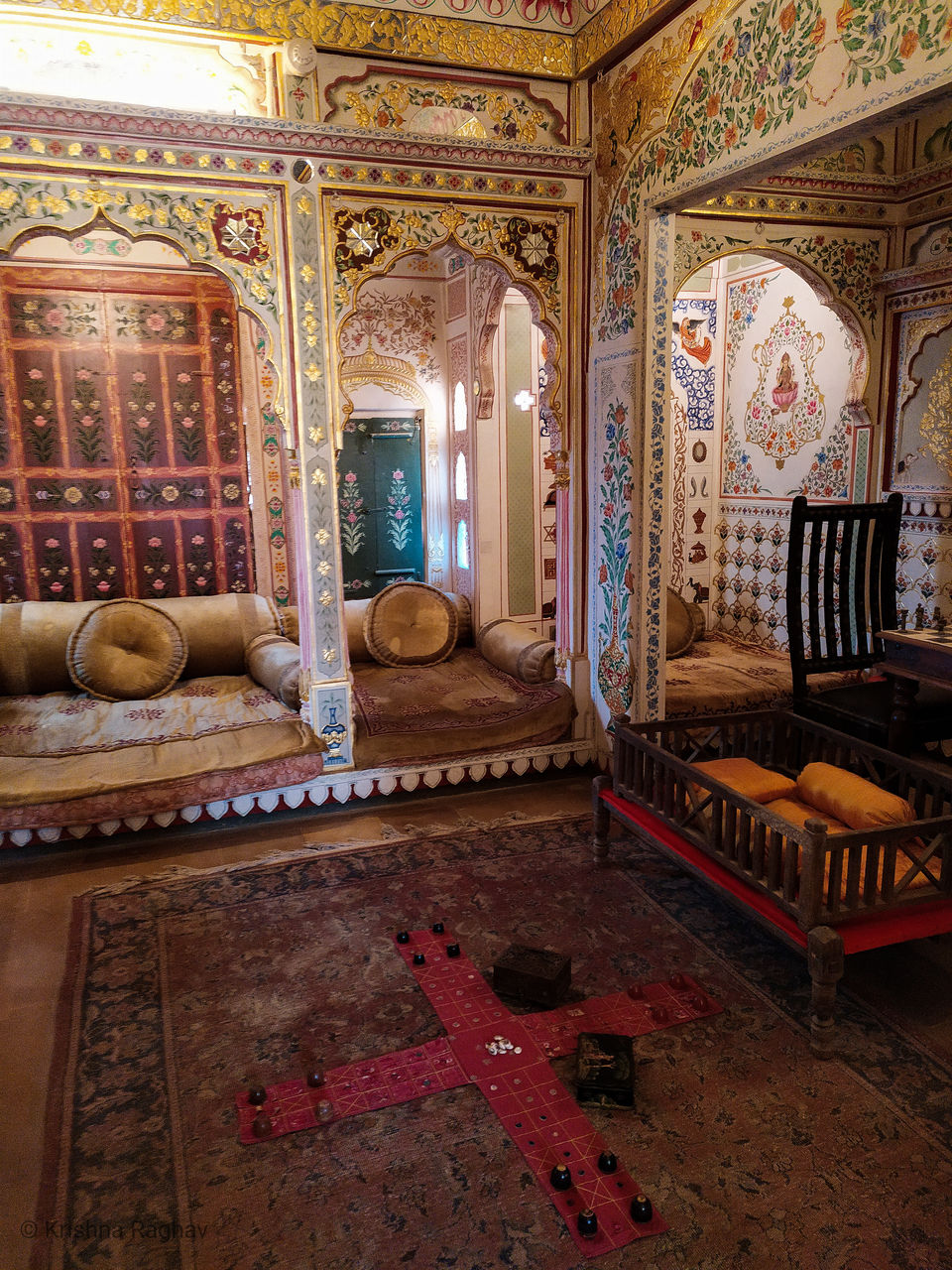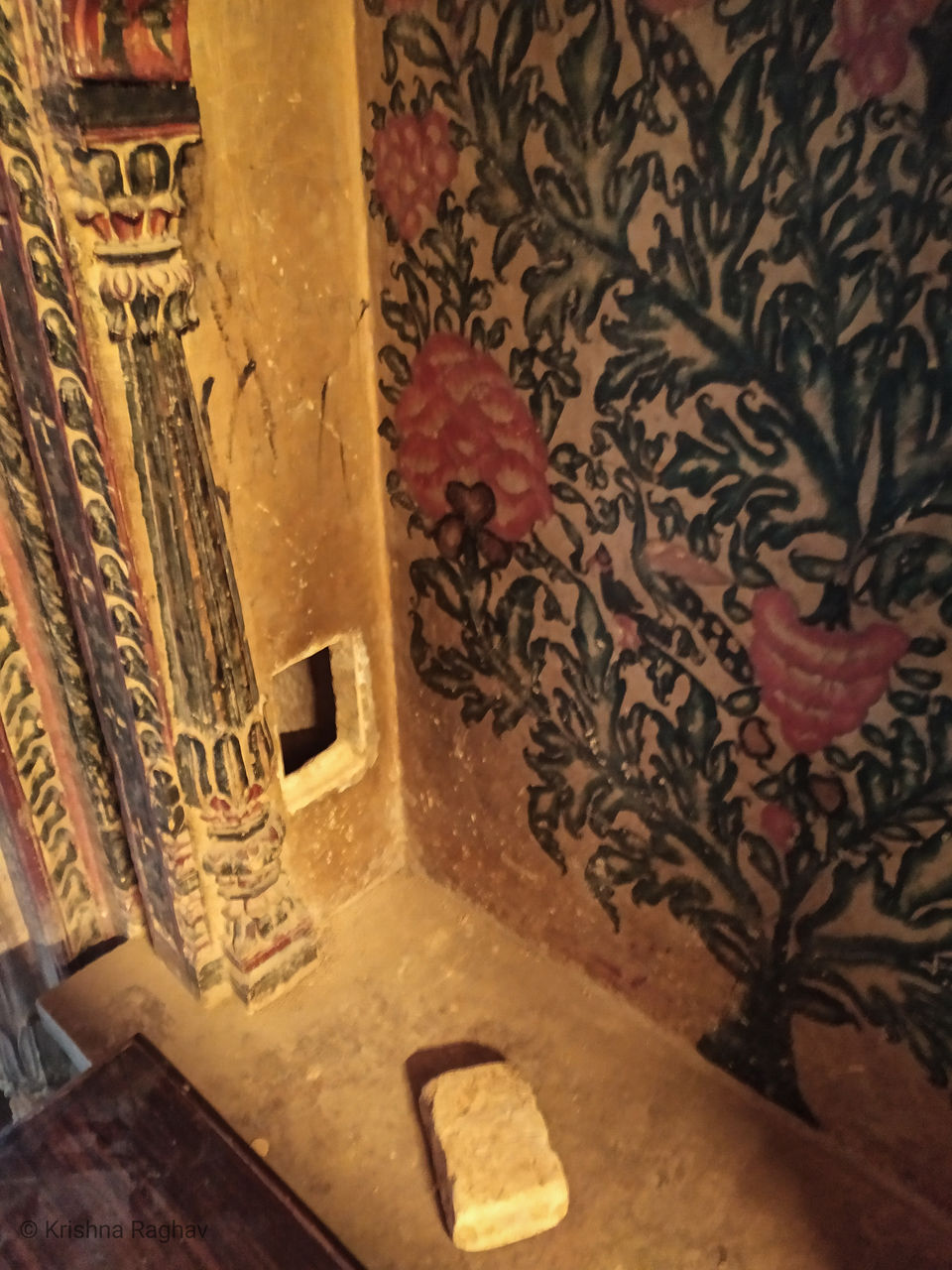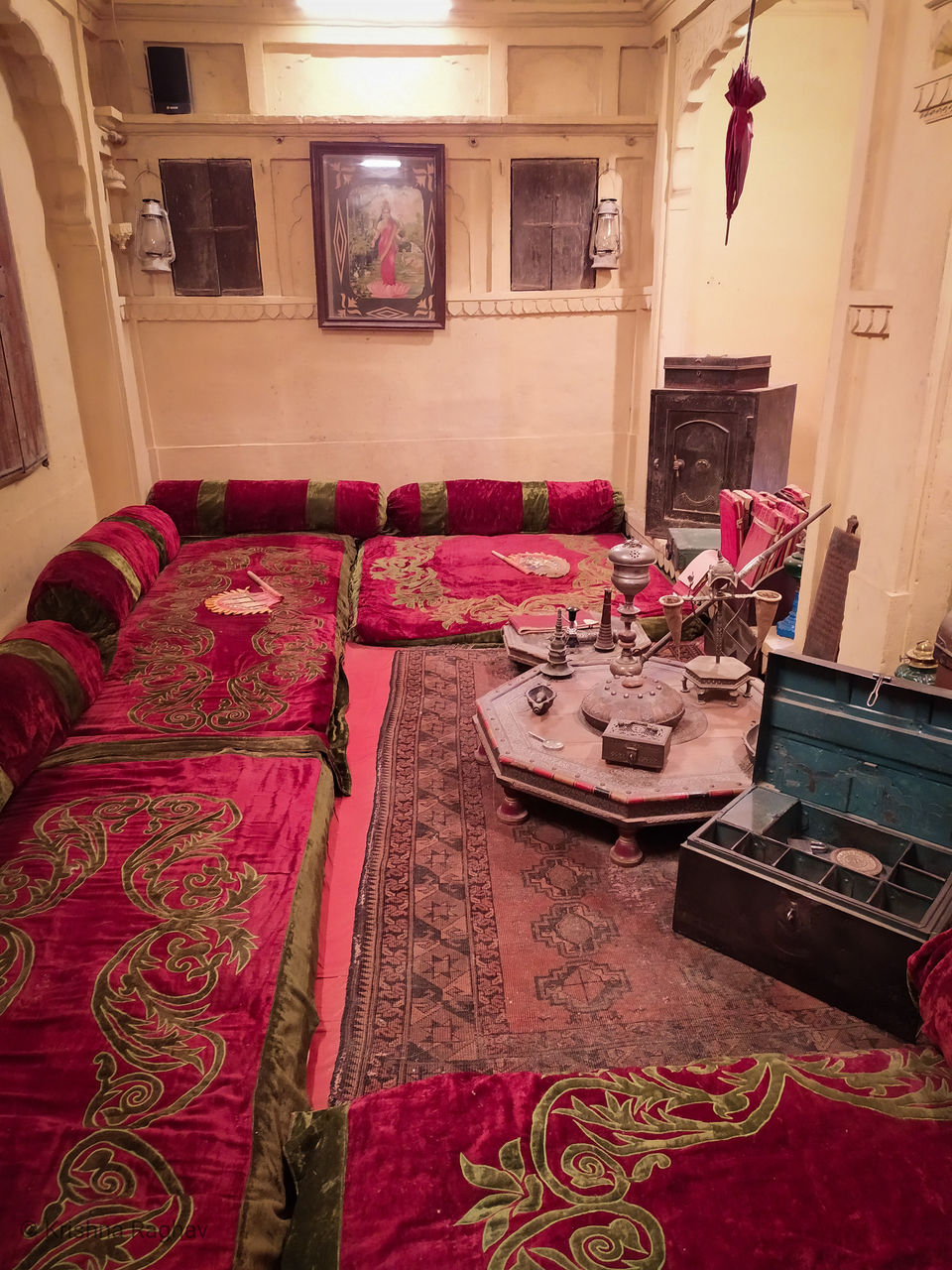 ⮚You have to buy ticket for entry in the museum. It costs Rs.50 or 60, not too expensive. If you are a school student, you will be able to avail a discount if you are carrying an id card.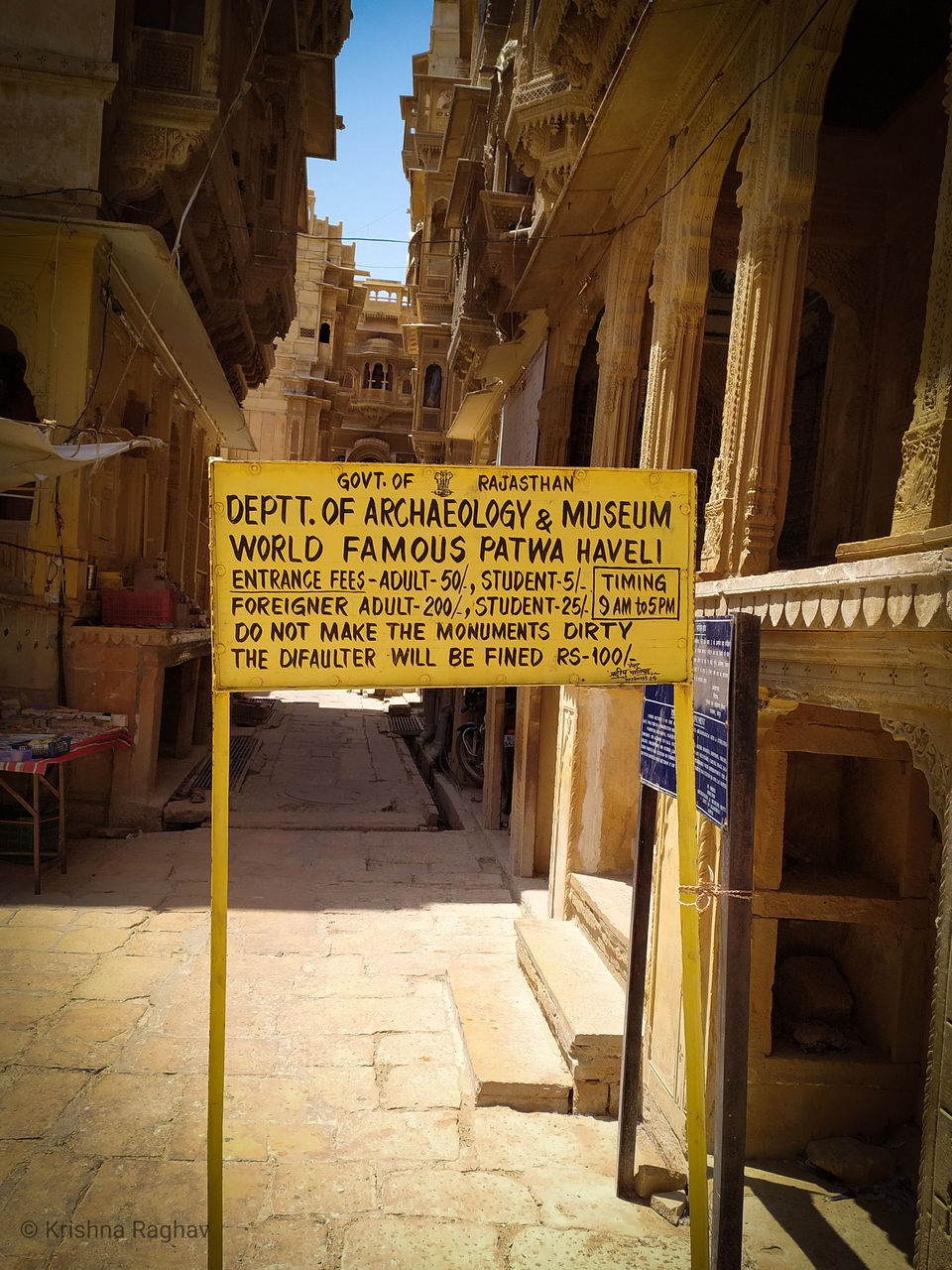 2. Jaisalmer Fort
Also known as Golden Fort because of the use of yellow sandstone, this fort is the main landmark of the city of Jaisalmer. This is what Jaisalmer is mainly known for.
● What's so special about this fort, and how it is different from all other forts in Rajasthan?
- Well, unlike other forts, this fort is still inhabited by people. In fact, for a long time, this fort was the city of Jaisalmer.
- Legendary filmmaker Satyajit Ray wrote a detective novel set in the fort called Sonar Kila (Golden Fort) and later filmed it here.
The fort has numerous Jain temples inside. Apart from that, it has many havelis constructed by the rich merchants which are now running as museums, along the same lines as the Patwa Haveli.
3. The famous Govt. authorised Bhang shop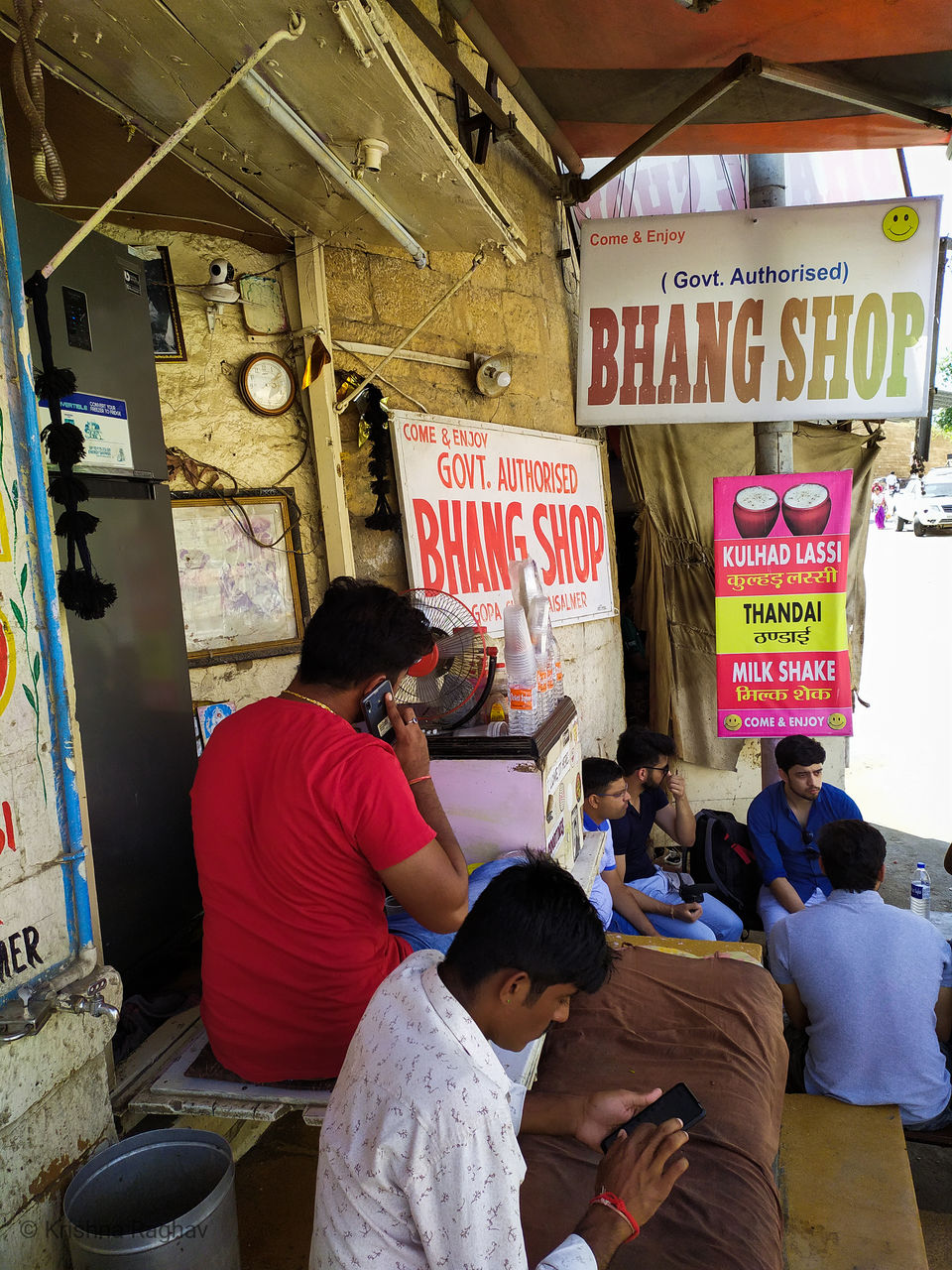 There is a govt. authorised bhang and lassi shop on the road to the fort. Apparently, it is quite famous (as our guide also told us) and if you are in Jaisalmer, a visit to this place should be on the cards. Because, why not?
-----------------------------------------------------------------------------------------------------------
After covering these places, we talked to our agent who told us that we should now head towards Sam Sand dunes for the next part of our trip. He also gave us the number of our contact there who was going to arrange our desert safari.
4. Sam Sand Dunes
Sam is a small village located in the midst of Thar desert. The place is filled with desert camps and offers a plethora of activities such as Desert Off-roading in Thar Jeep, Camel rides and Paragliding, Para-motoring, ATV riding etc.
● Distance from Jaisalmer city to Sam Sand Dunes – 40 kms.
* Word of advice - Sam doesn't have a lot of shops. So before going to Sam, fill your water bottles and buy small eatables, because it will be difficult to procure them there, and if you do spot a shop for these, be prepared to pay more than the M.R.P.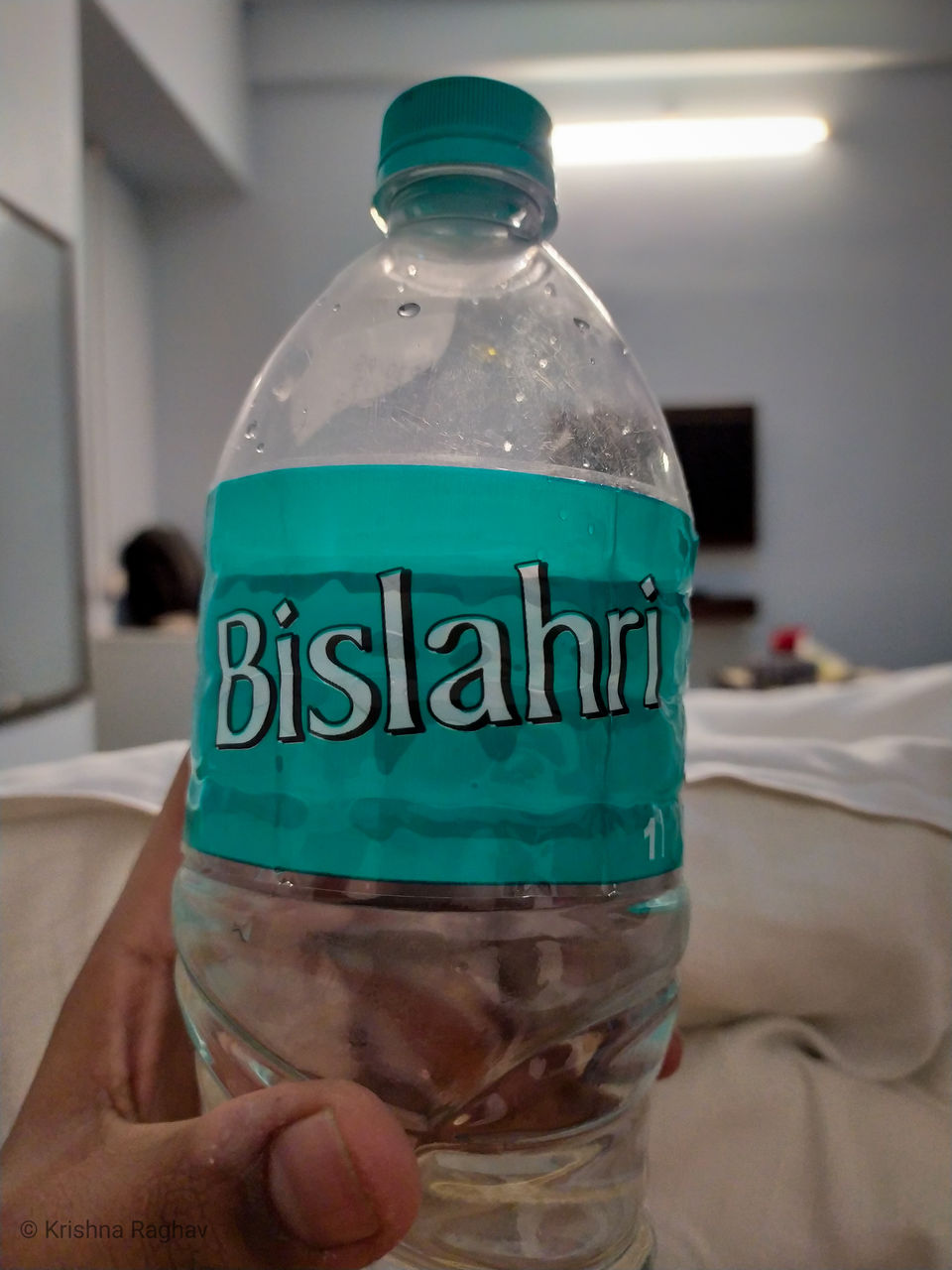 Once we reached Sam and located our guy, we parked our car and sat in his jeep to go to the sand dunes. The drive to the sand dunes was quite exhilarating as it was off-roading mainly. It was way more enjoyable than we expected it to be.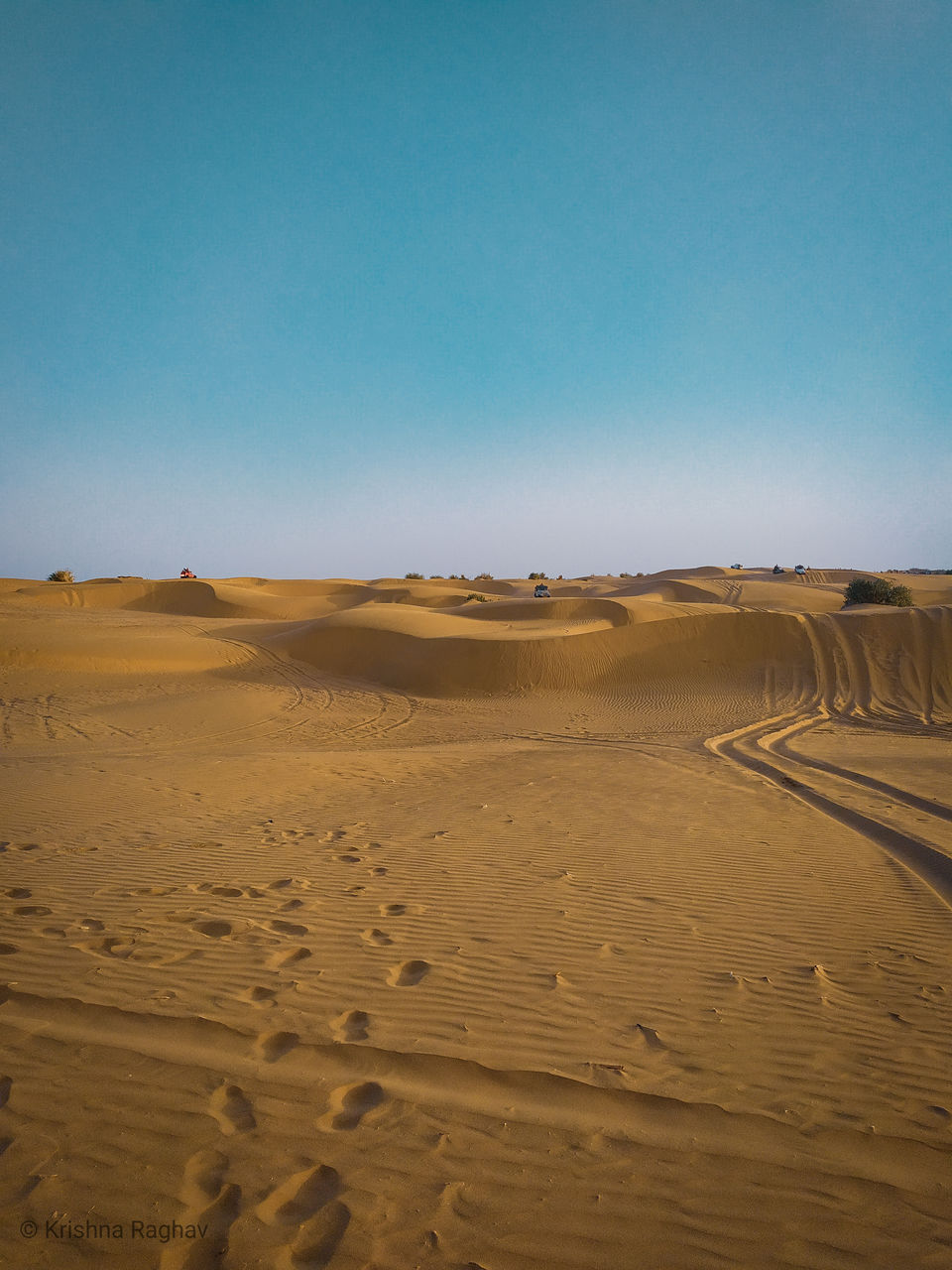 After reaching the heart of the dunes, our driver left us and told us that he would come to pick us up in some time. It was our first time in a desert and we were mesmerized by the landscape. We took our camel ride, which was good for a first-time experience, but kind of boring honestly. However, it was included in the package.
After that, a photography session ensued because memories (read DP and insta uploads). We even danced with local singers and dancers (they take money, of course).
The Desert Camp
The desert camp is all about traditional Rajasthani hospitality. Once we reached there, we checked out our rooms. Now the camp offers two types of rooms - tent rooms and proper rooms (your regular brick and cement shit). Take whichever suits you, because as far as sleeping is concerned, I would recommend sleeping in the open, preferably on the rooftop. Engage yourself in stargazing and talk about the real stuff with your friends. Honestly, this is the best therapy you can get.
After freshening up, we went to the amphitheater in the desert camp where the folk-dance performance was going on. We were served snacks while we enjoyed the dance performances.
Once that got over, we had our dinner. It was the traditional Rajasthani food – Daal, Baati and Choorma. The food was okay. Honestly, I've had better Daal-Baati-Choorma. But we will let it slide.
* Word of Advice – If you do not like traditional Rajasthani food, or don't like to experiment with your palate, I would recommend that you carry some snacks with you because you won't have much choice with food there.
Once dinner was done, we headed to our rooms. However, we decided to sleep on the rooftop. We carried mattresses to the roof and slept there. Well, first we talked. We slept around 4.
That night – Highlight of the trip for me.
Day 3 – Exploring remaining Jaisalmer and return to Delhi
Next morning, bags packed, breakfast and left the desert camp.
We left two points of interest in Jaisalmer, namely, Jaisalmer War Memorial and Gadisar Lake, for the last day. These two are located on the outskirts of the city and are on the way to Delhi. So, we figured that we will cover these on our return journey.
5. Jaisalmer War Memorial
Conceived by Lieutenant General Bobby Matthews, a war veteran and a decorated Army Officer and constructed by the Desert Corps, the war memorial is a good destination to get to know a little about the valour shown in the battlefield by the Indian Army. The war memorial houses two halls – Indian Army Hall and Laungewala Hall, one Audio-Visual room where a short movie of Indian Army triumphs is played. The memorial has several tanks and vehicles, used by the army in wars or captured by the Indian Army from the enemy. It also houses a Hunter Aircraft which was used by Indian Army in the Battle of Laungewala.
*In case you don't know what Battle of Laungewala is, it is the battle on which the Bollywood movie 'Border' is based on. Remember the scene where the Indian Army is assisted by Indian Air Force, and Jackie Shroff gives a thumbs up to Sunny Deol from the aircraft, that was Hunter Aircraft.
6. Gadisar Lake
Gadisar Lake is your run-of-the-mill lake but what sets it apart is that there are many beautiful 'chattris' constructed in the middle of it. One can enjoy boating activities here, just like any other lake. A visit to the place during sunset would be beautiful.
I didn't do that, but I am quite sure it would be beautiful. :-P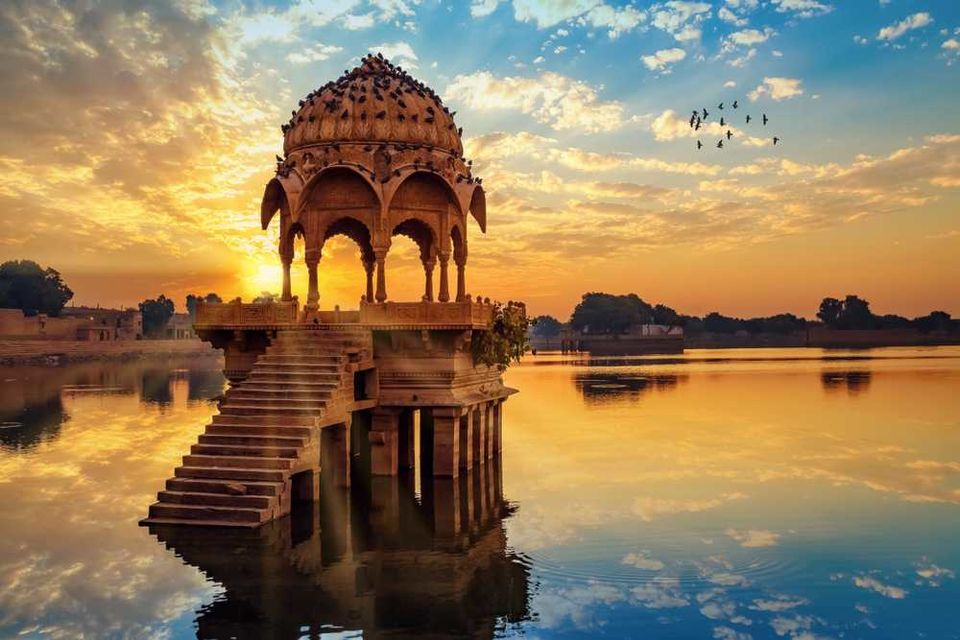 Return to Delhi
After a visit to the Gadisar Lake, we set out upon our return journey to Delhi. We decided to cover half the distance and take a night stop at Pushkar.
Pushkar
Pushkar is famous for the only Bhrama Temple in India and the lake known as Bhrama Kund.
However, straight to the point, Pushkar isn't that great of a place and not worth it.
We reached Pushkar around dinner time, and decided to eat before checking in at the hotel. After searching the internet, we went to this cafe called Nirvana. Good ambience, good location but..the food...not worth it. Would not recommend.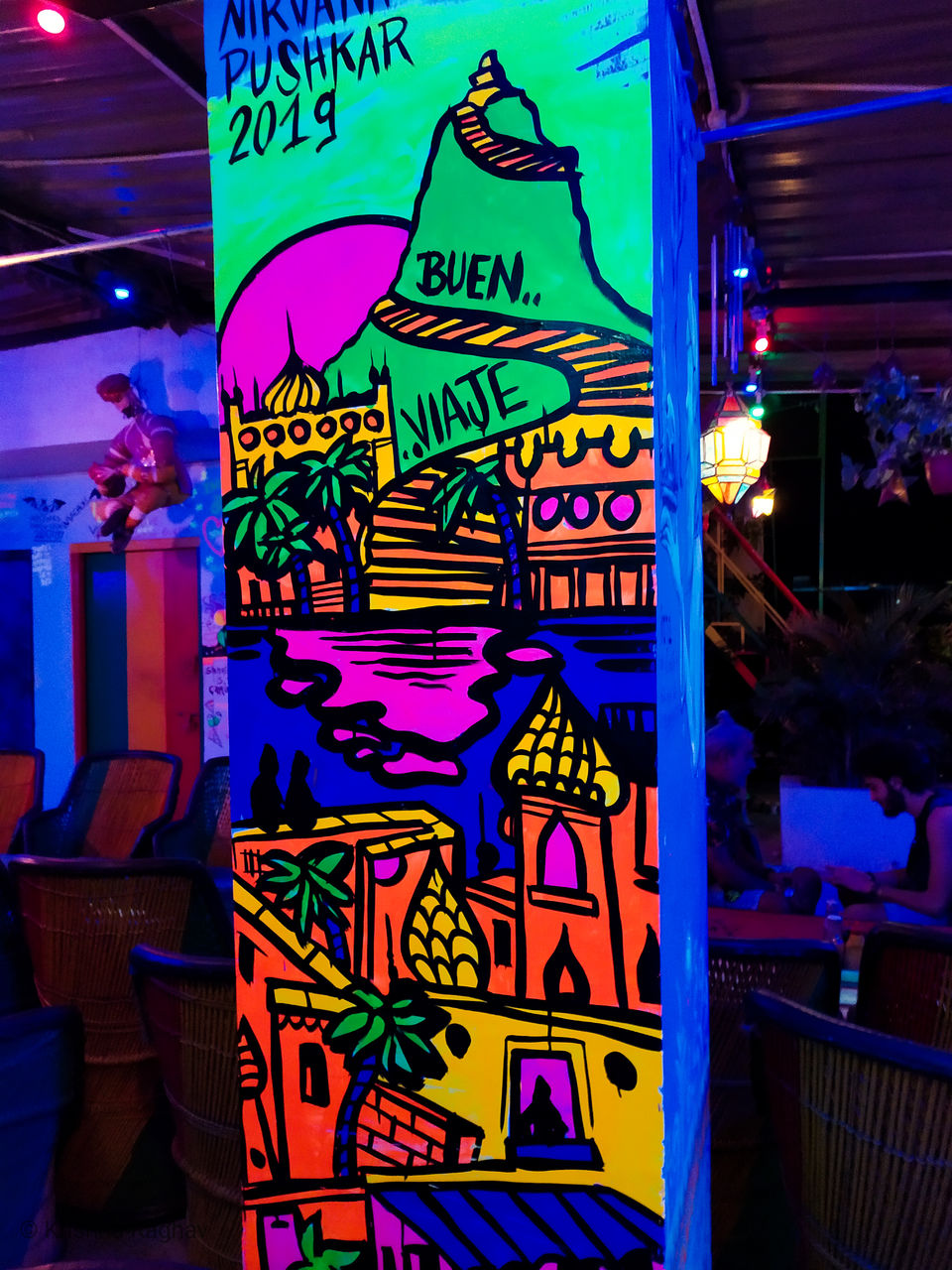 However, we booked our hotel through Oyo, and the hotel was really good for the price. That's why you travel in the off-season.
After a very refreshing and peaceful sleep, three of us decided to visit the temple and the kund. The places were very crowded and sadly, cleanliness was a joke.
* Word of advice - Outside the temple, if you buy prasad, the vendors are going to offer a prasad basket costing Rs. 150-200. They are going to tell you this is the only thing that's available and this is what's offered at the temple. Do not fall for this. Once you stop showing any interest and out-rightly refuse to buy that, only then they are going to offer you more affordable options.
After visiting these places, we carried on with our return journey and reached Delhi by evening.
-------------------------------------------------------------------------
If you are interested in the vlogs of the trip, here you go:
That's it folks.
That's all for today.
Until next time…..
Ciao!