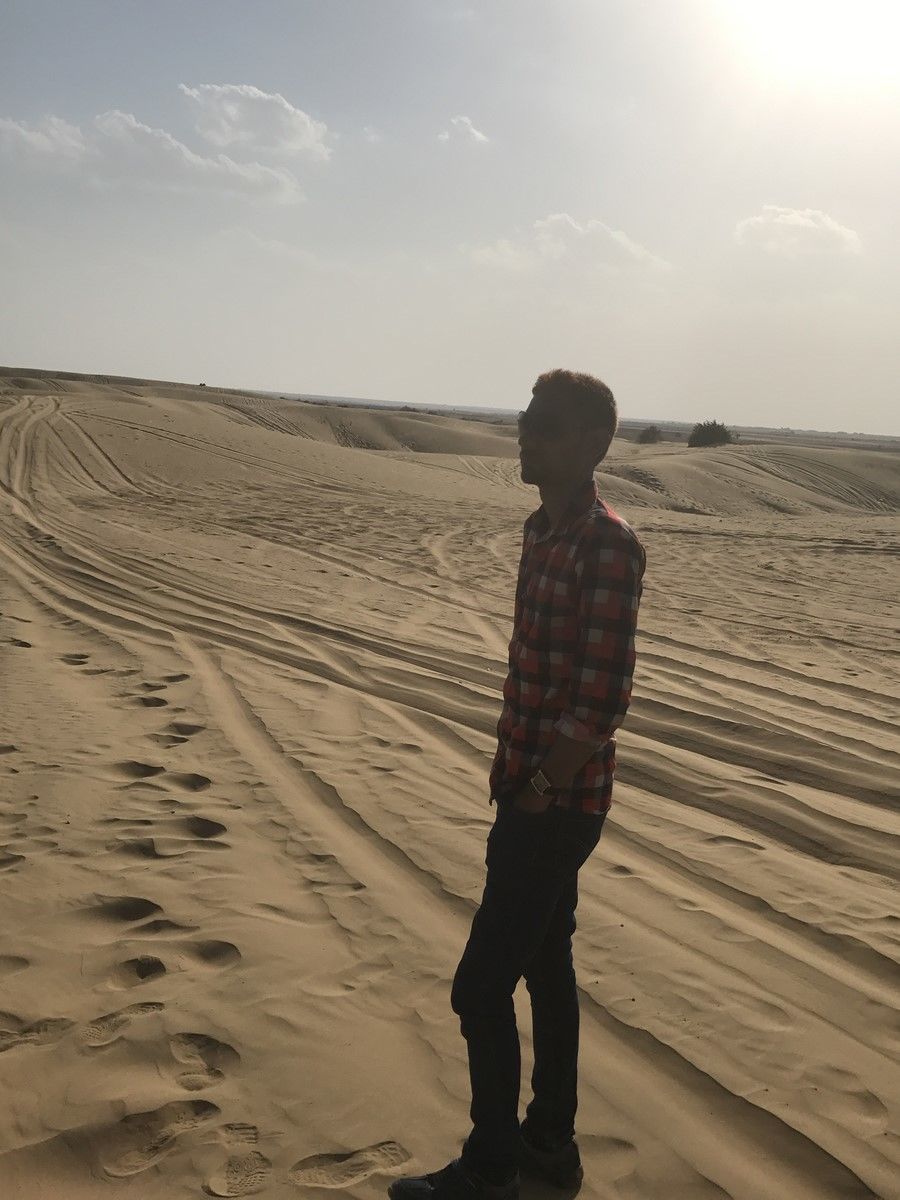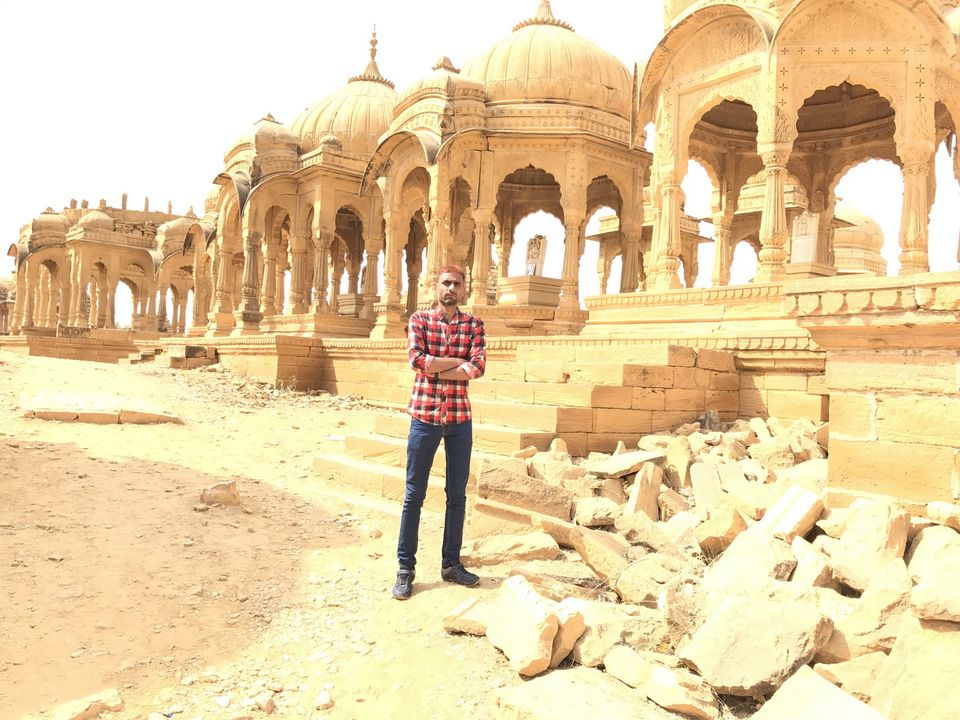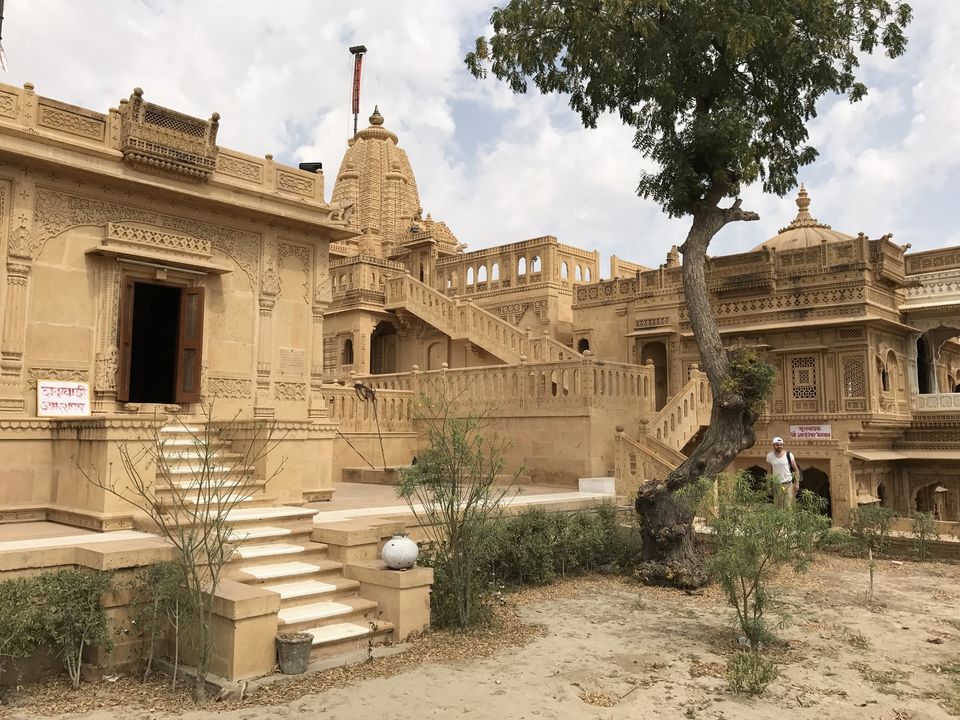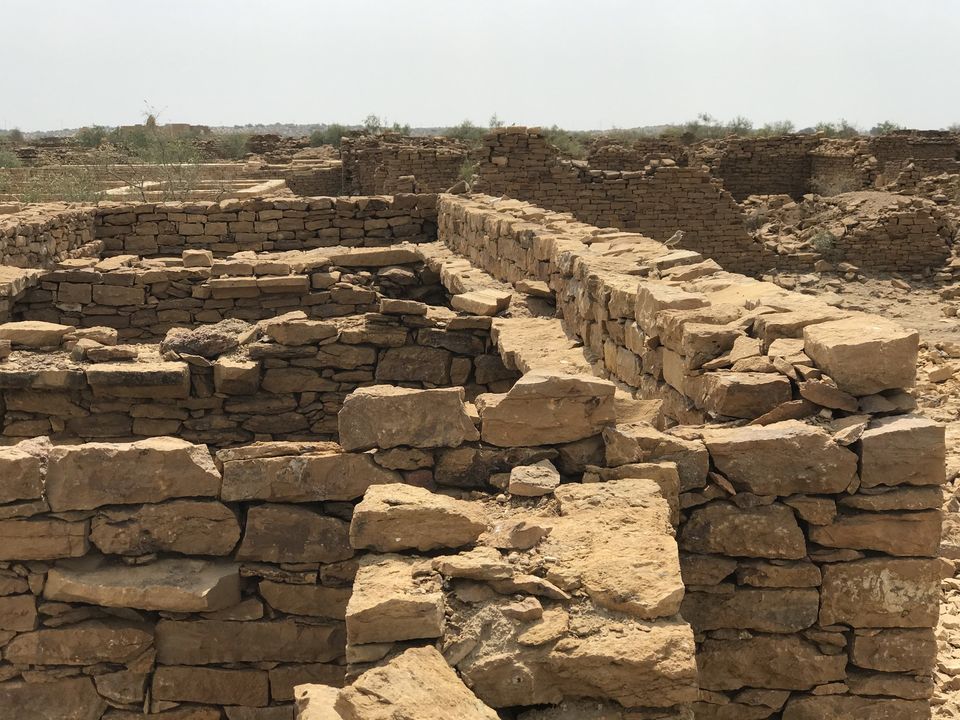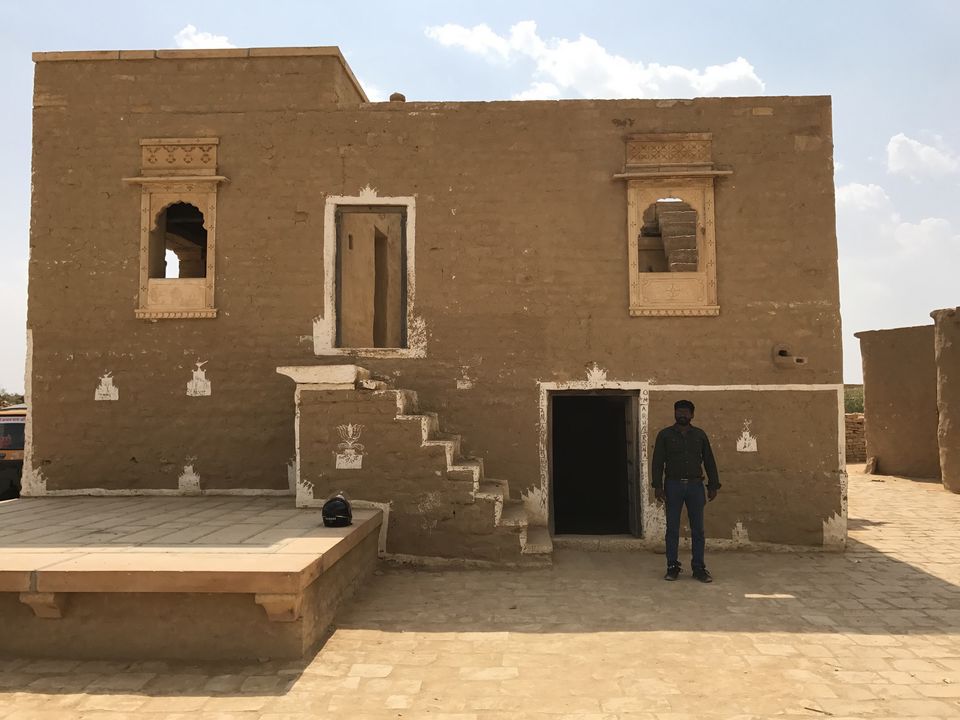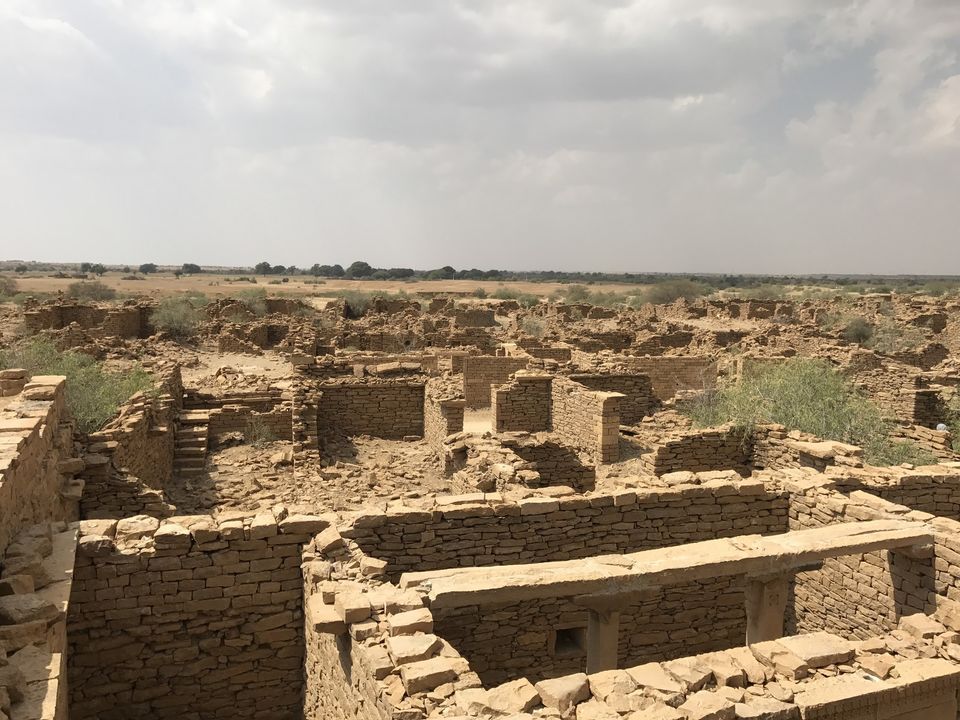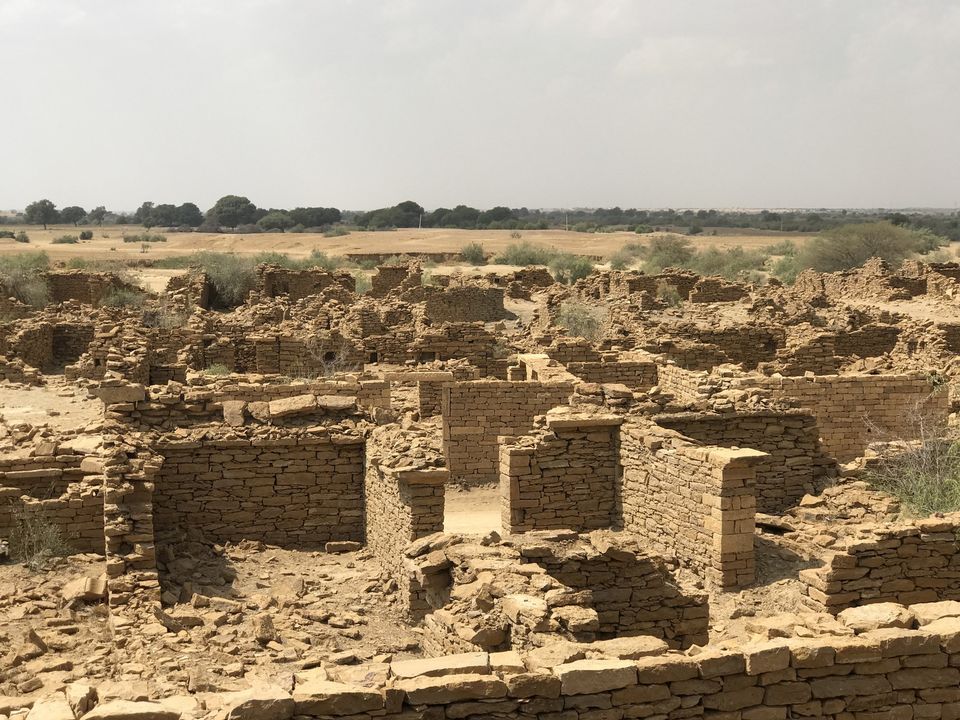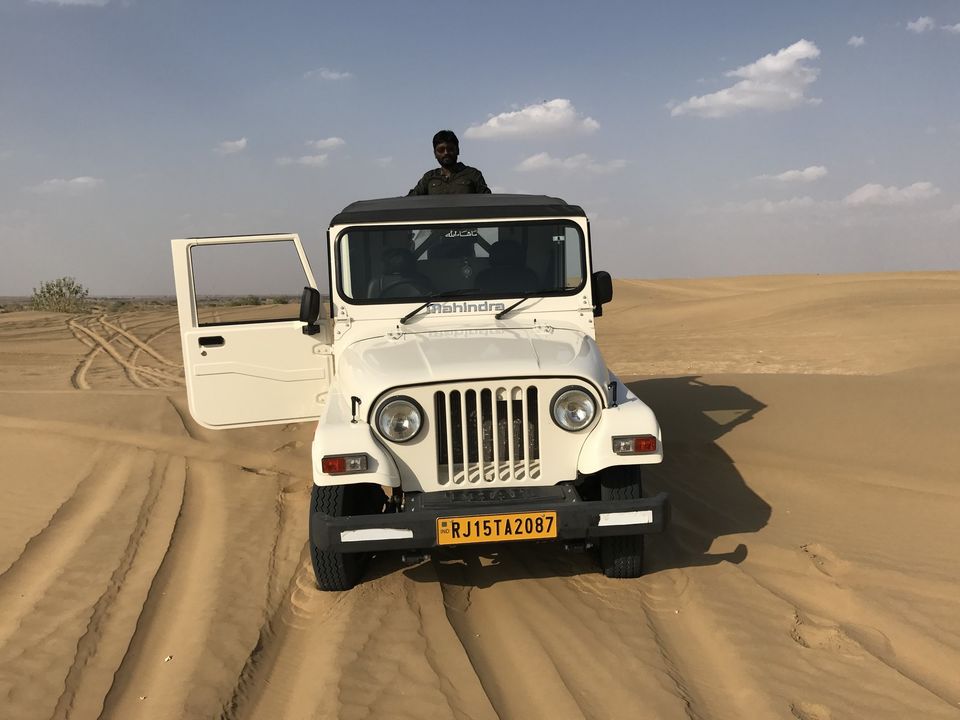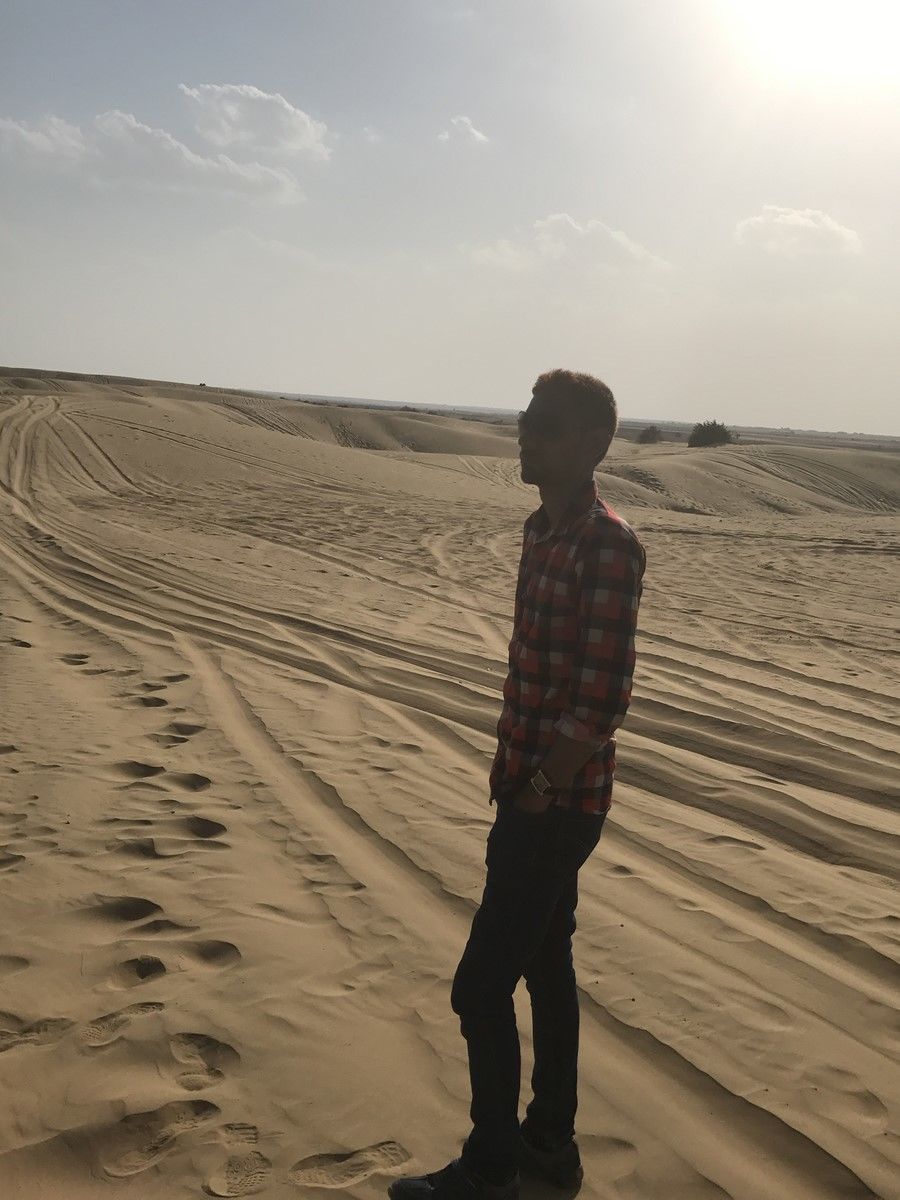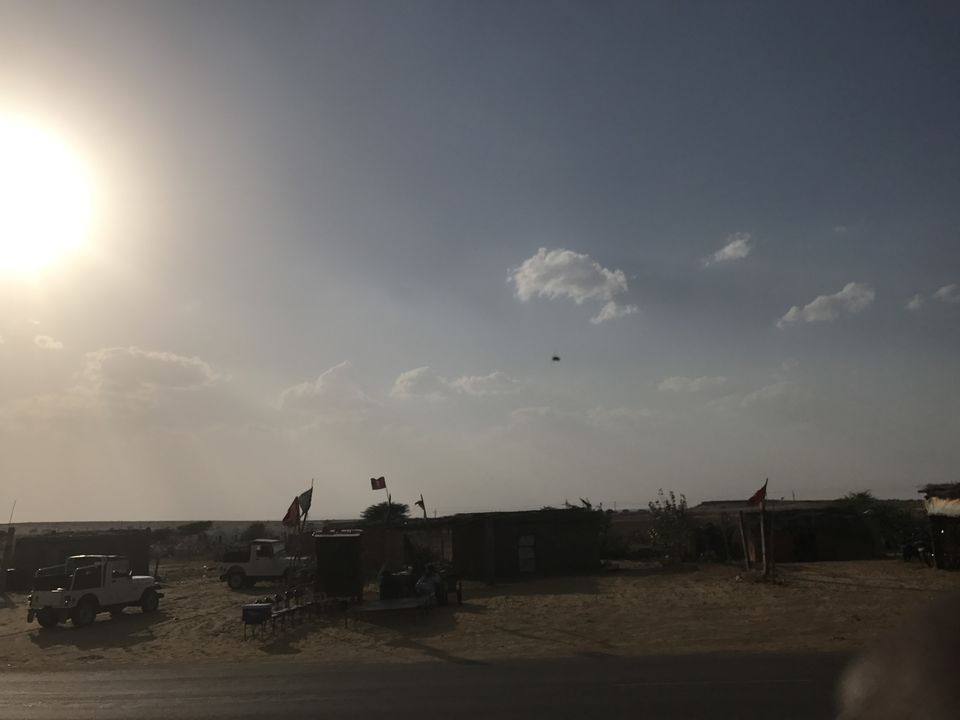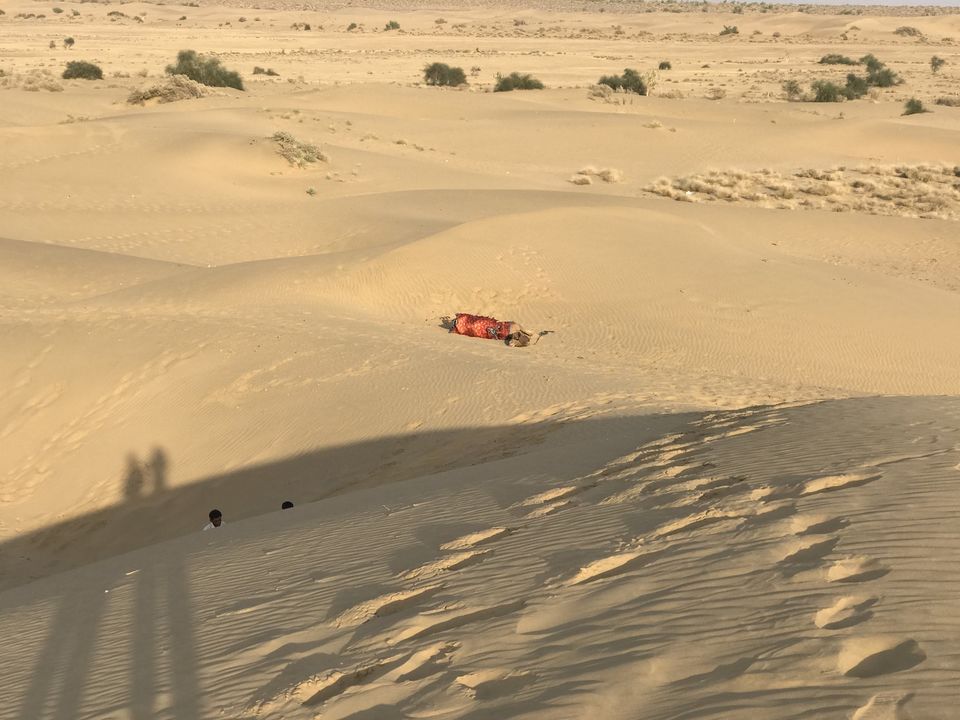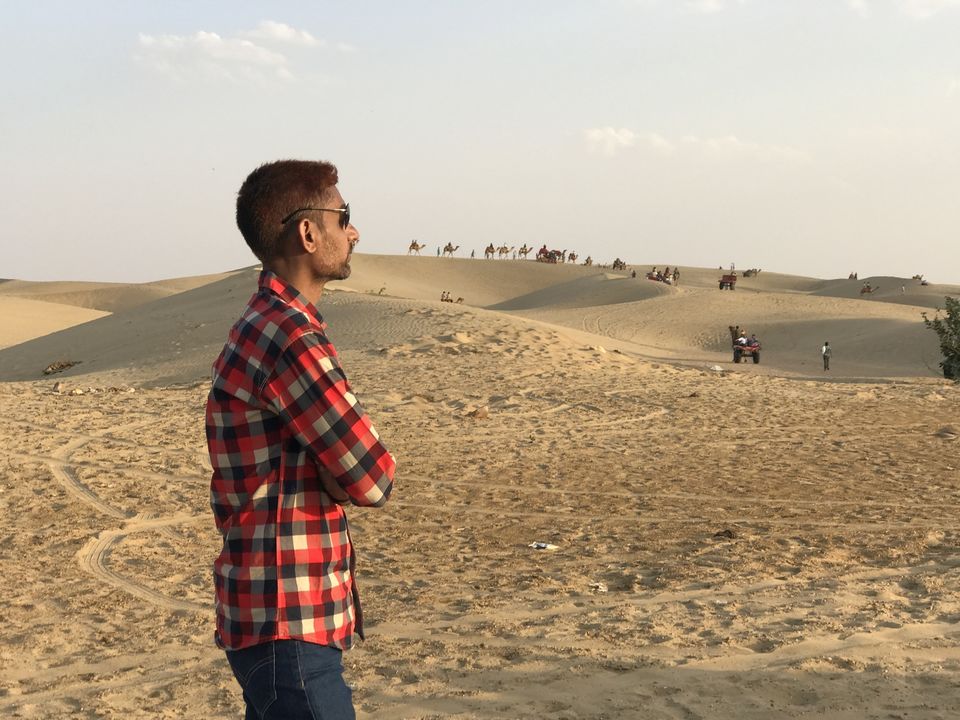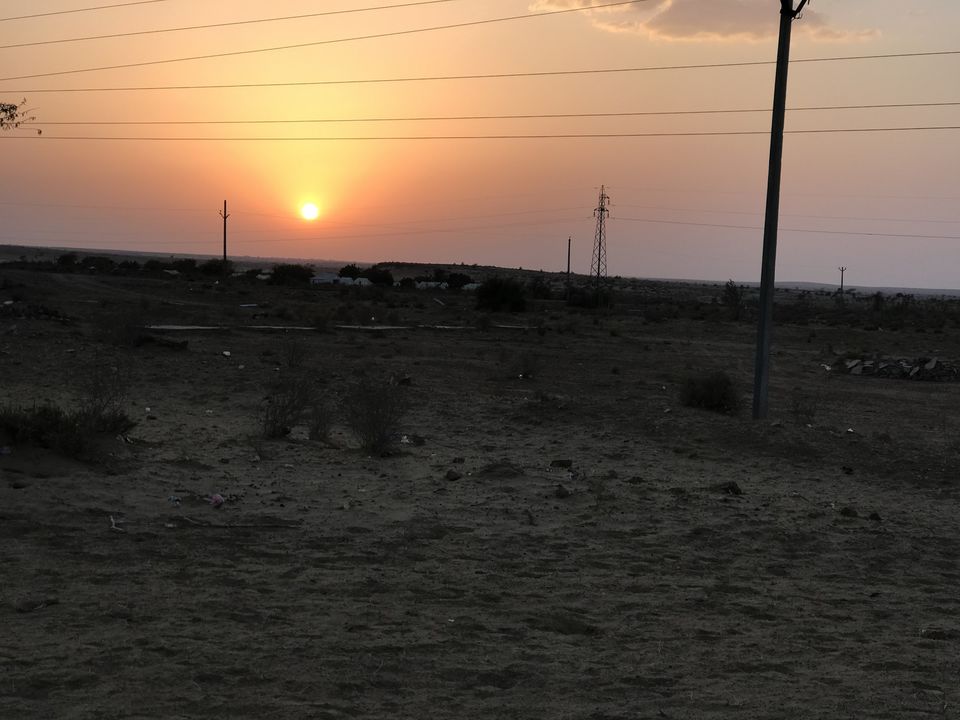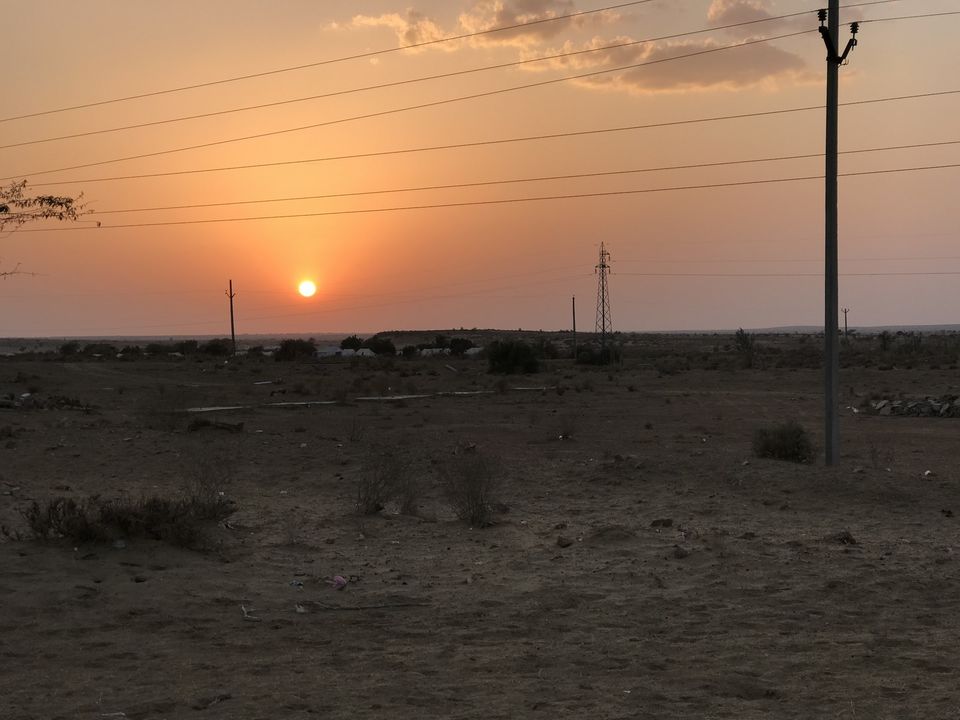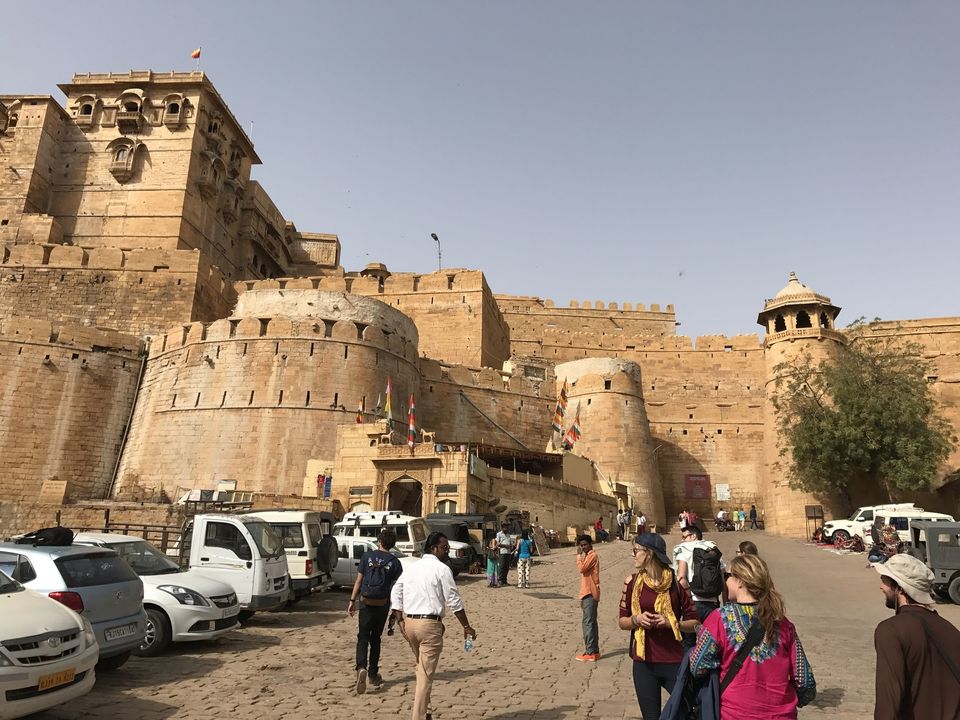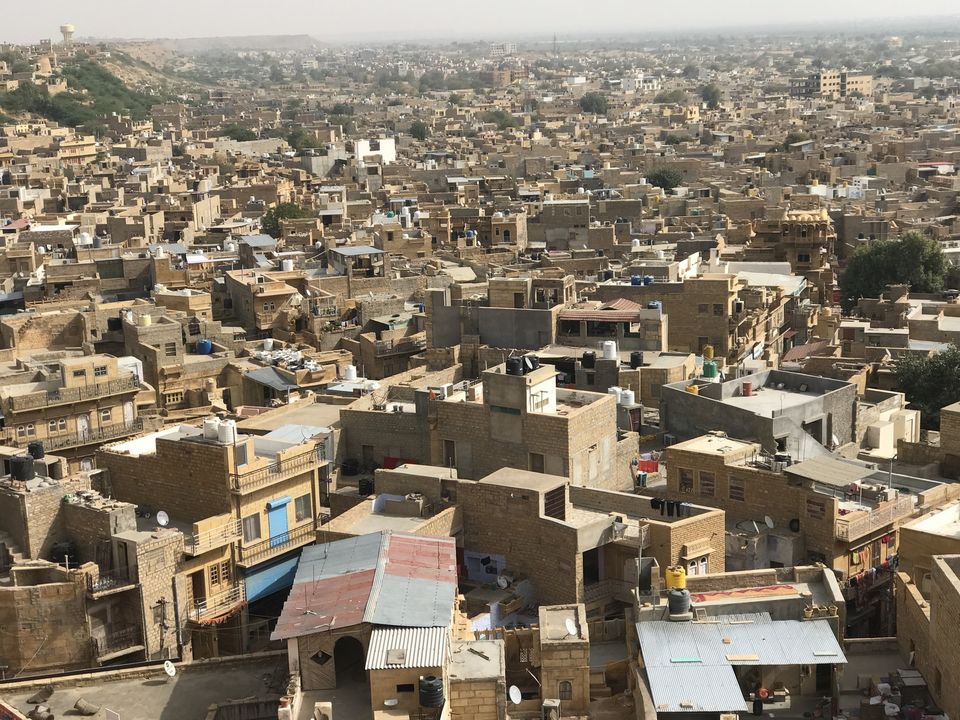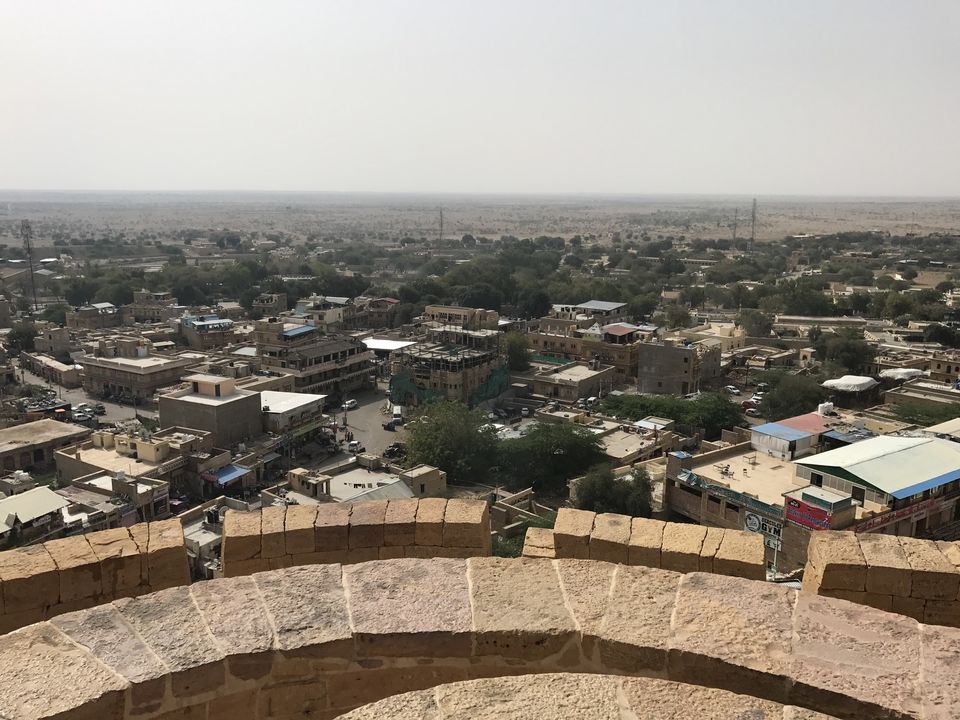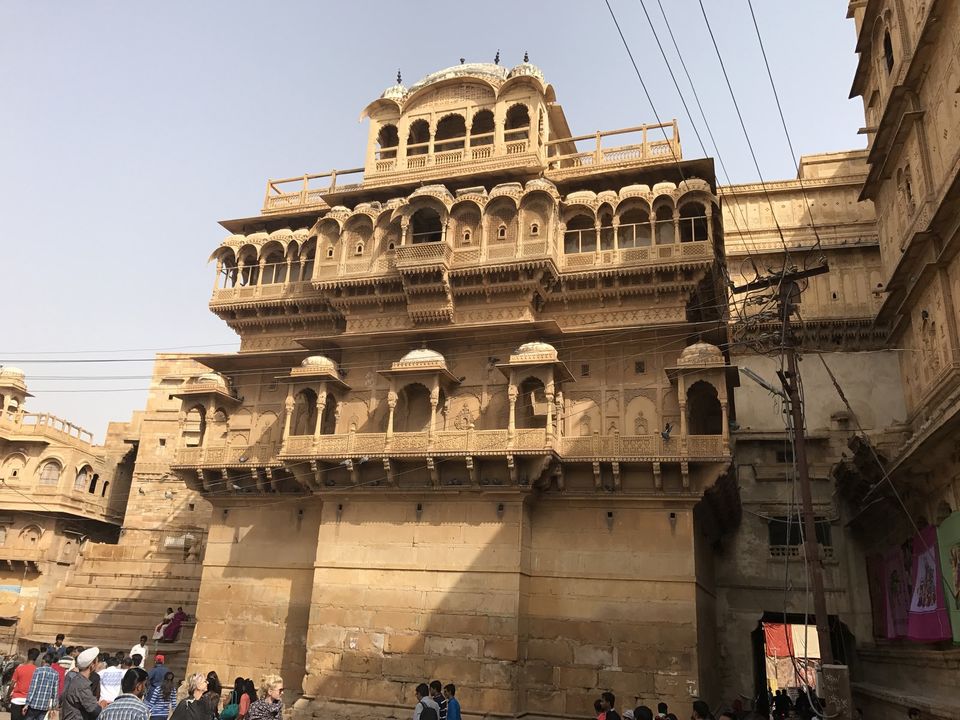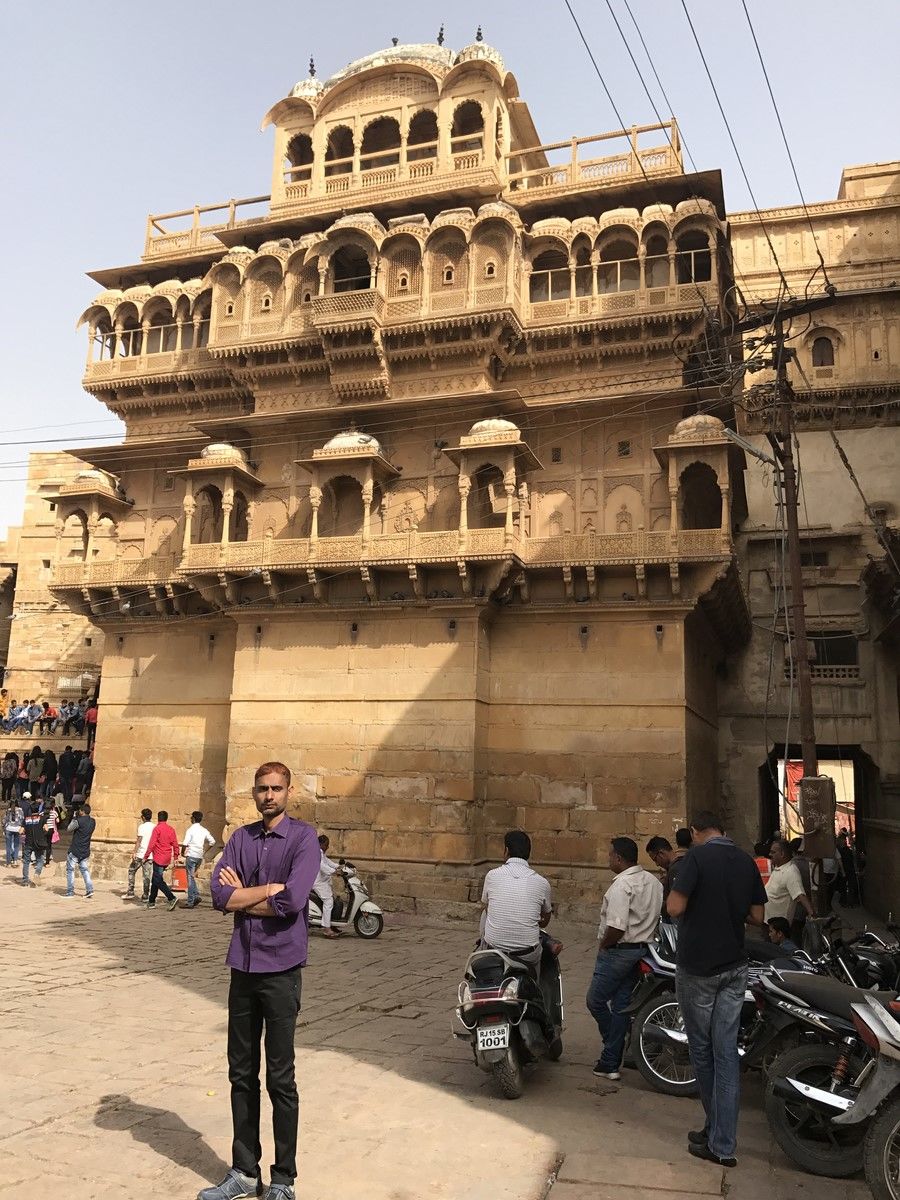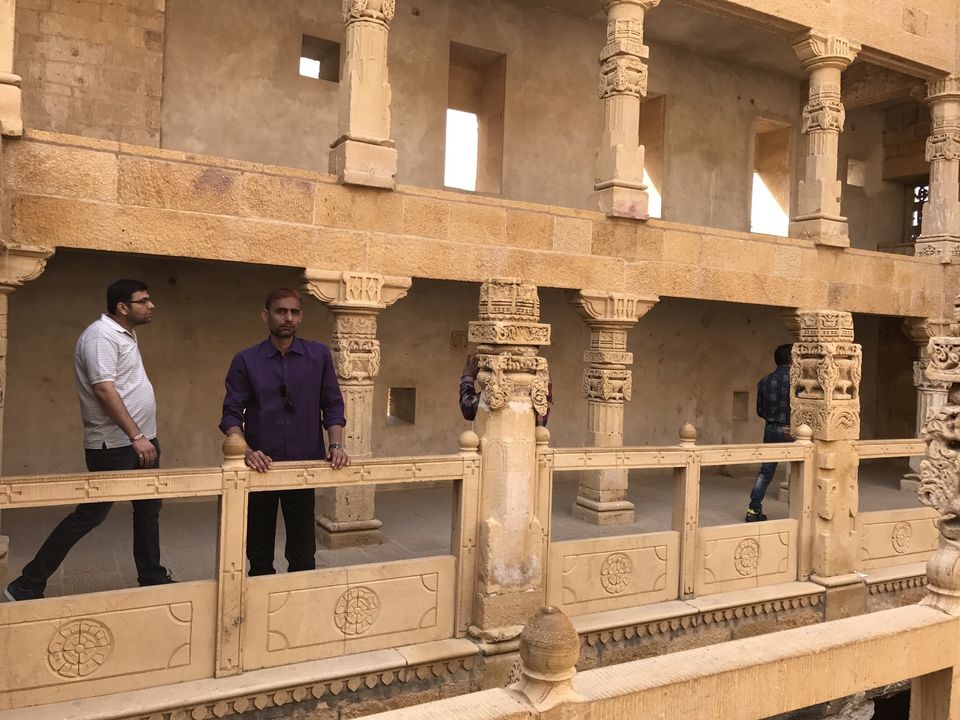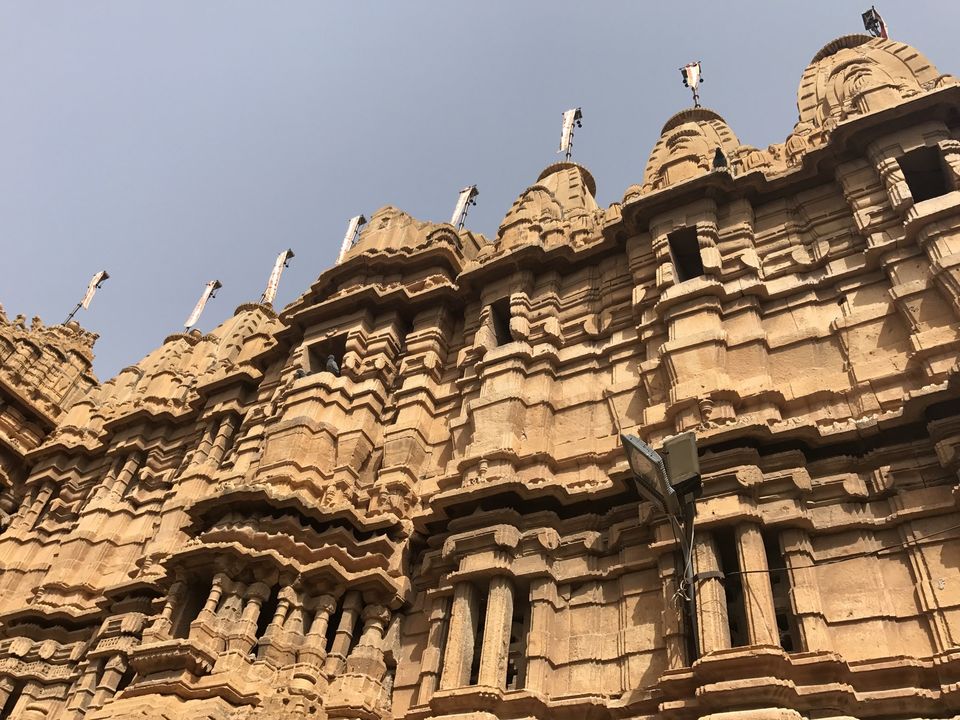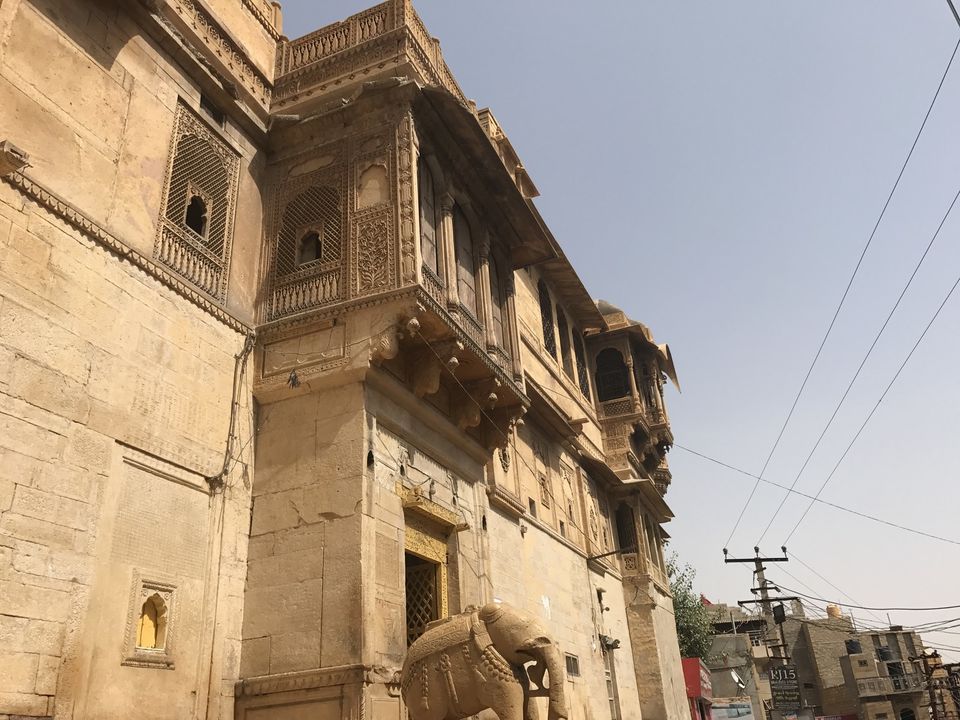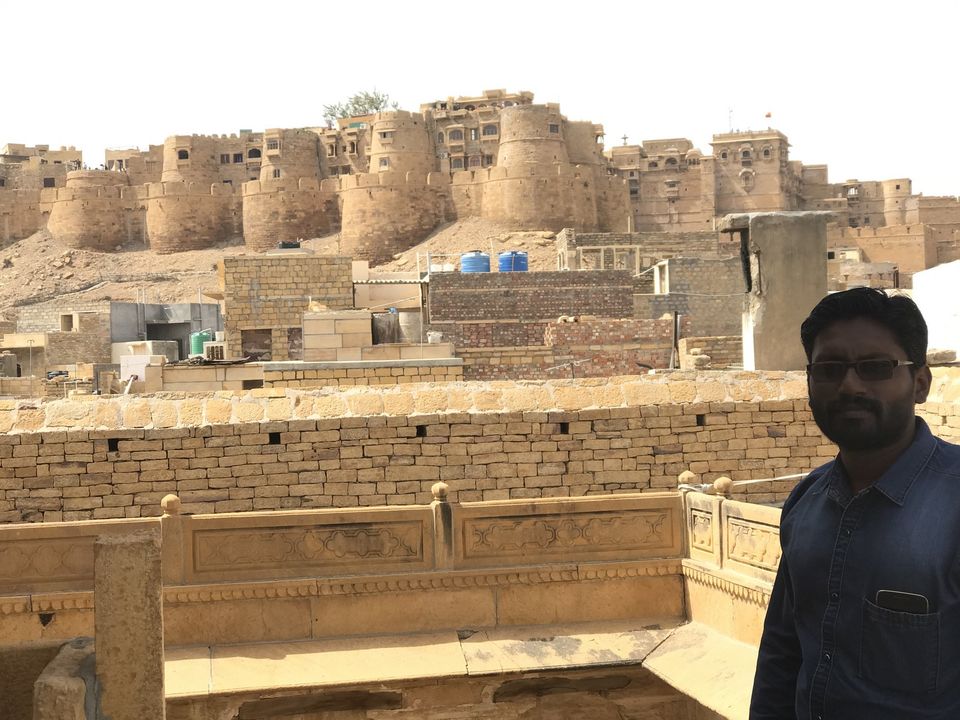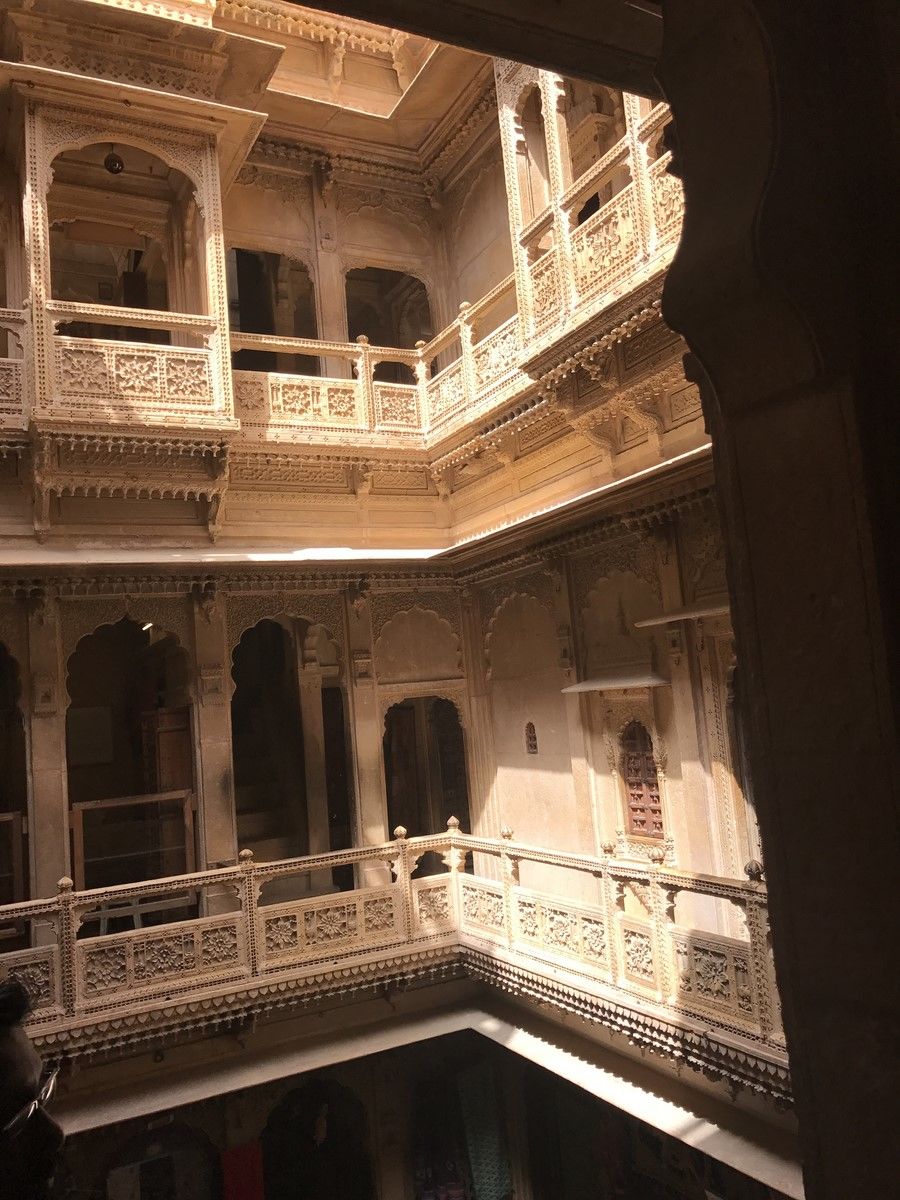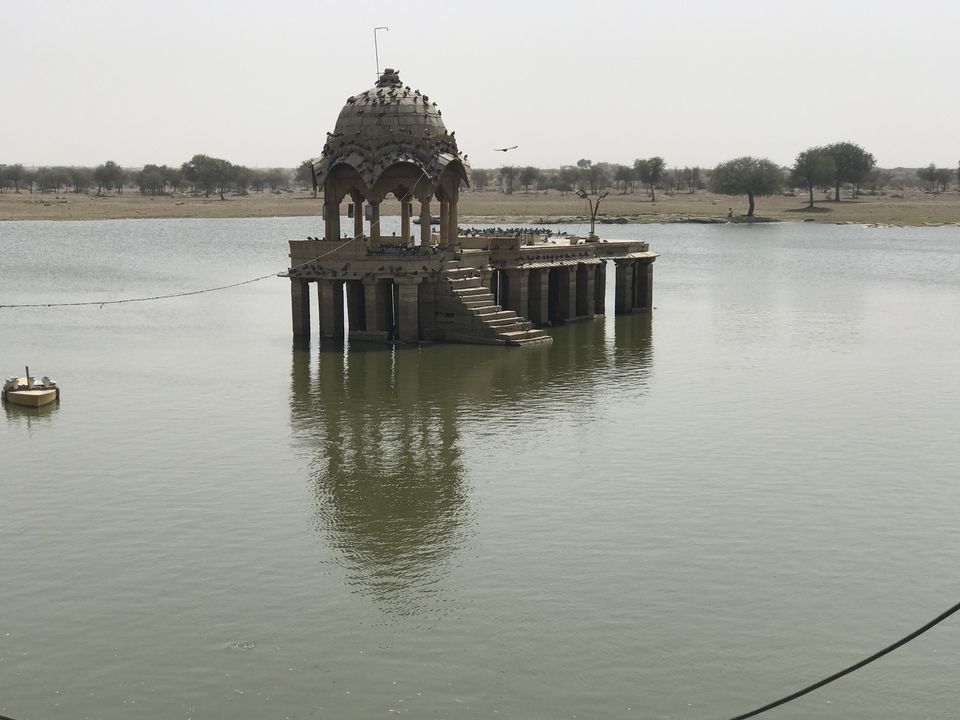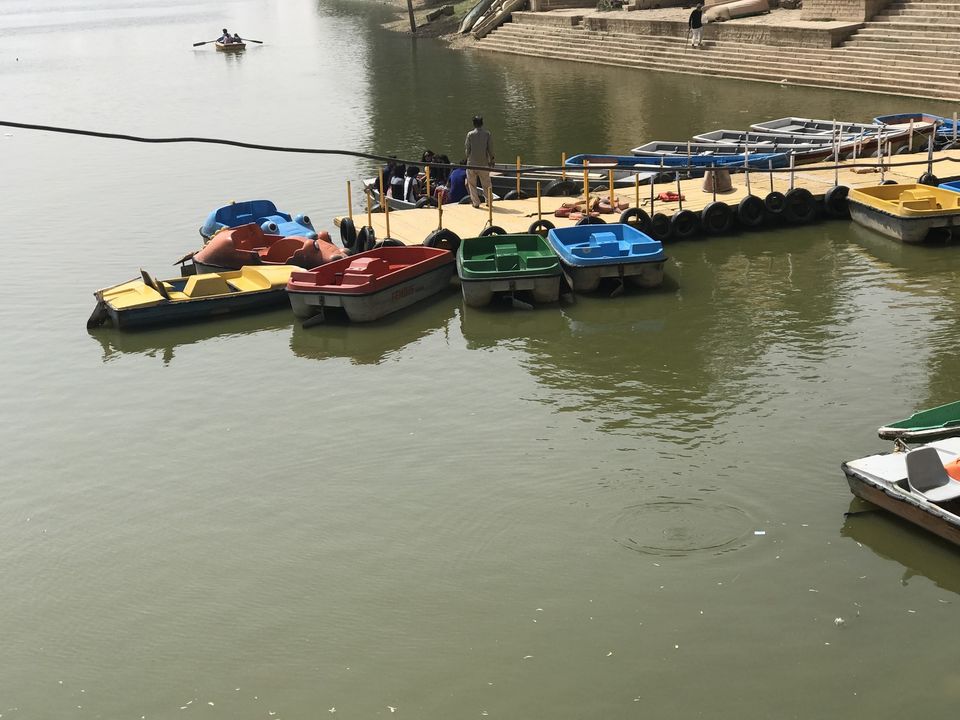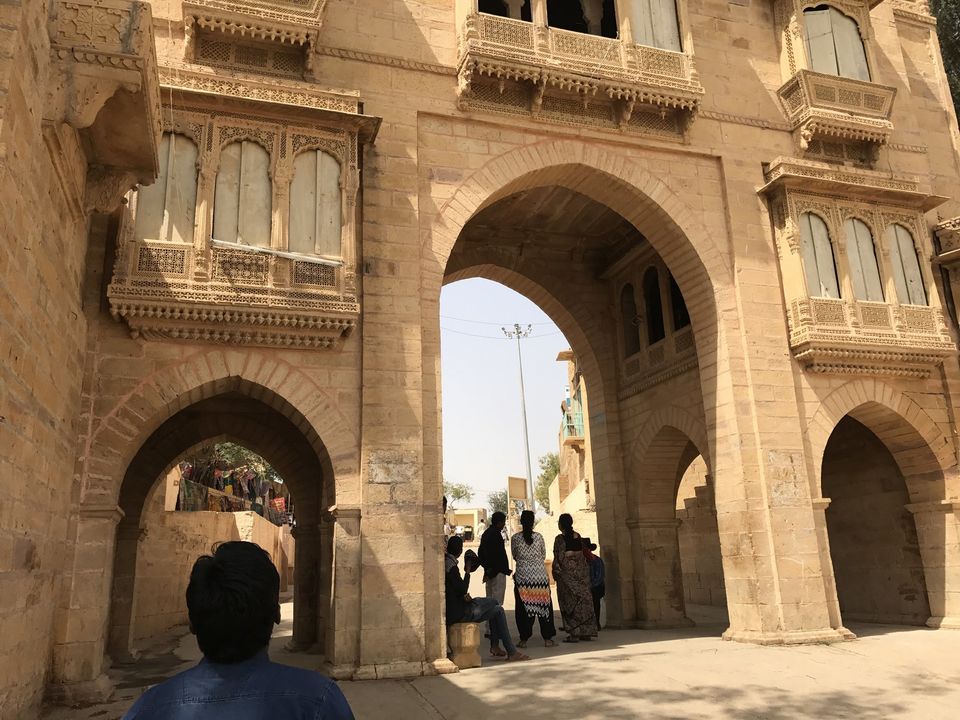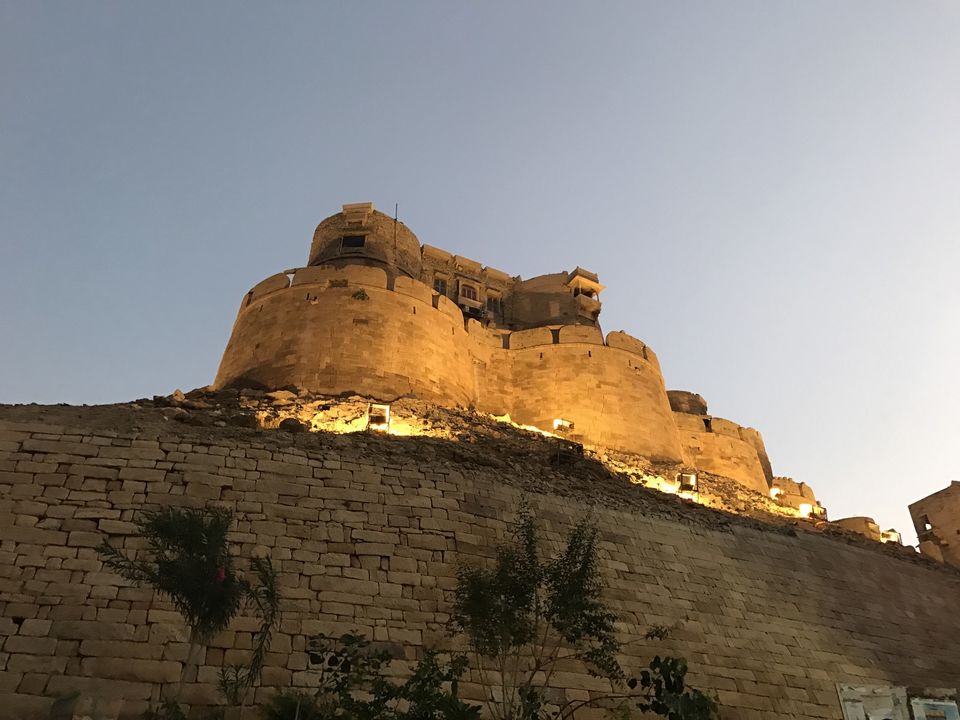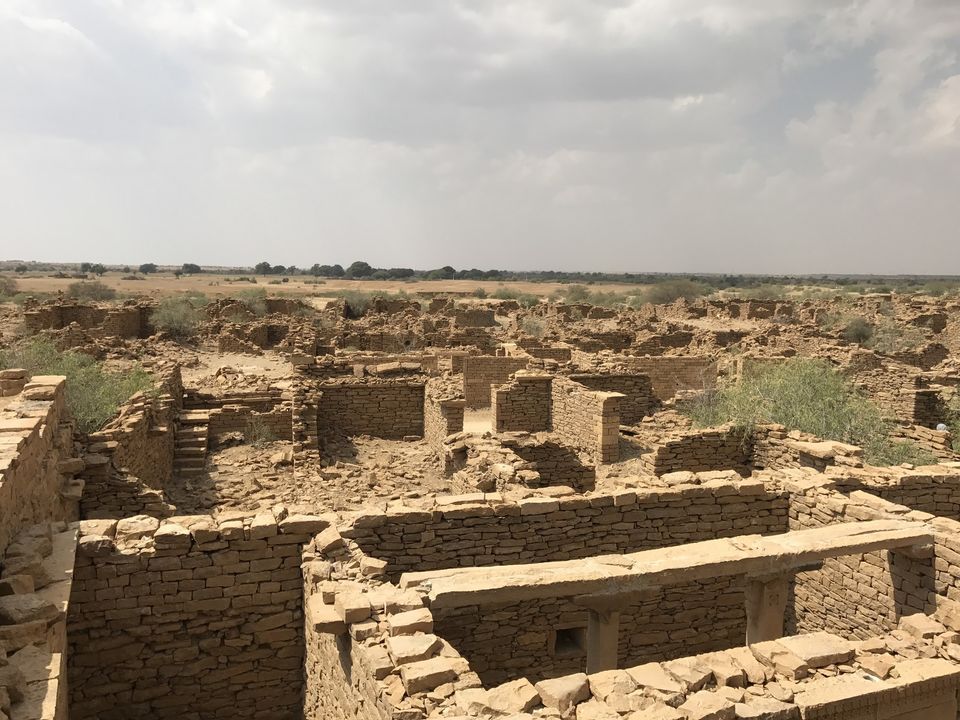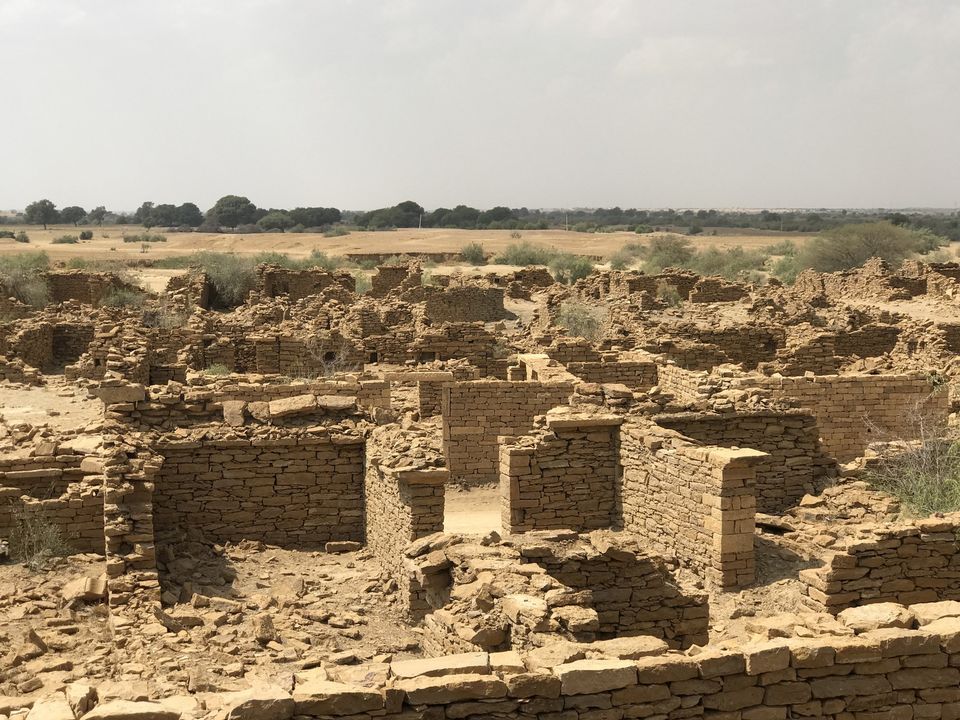 From Hometown JODHPUR we boarded Jodhpur-jaisalmer express on 8 march 2017 at 11 pm and reached Jaisalmer in the moring at 6 AM and checked into HOTEL GENWA PALACE.
This hotel is very nice budget hotel and staff is good and owner Gemra ram is friendly and ready to help you plan your trip and can arrange sam sand dunes safari also on your request as well as night stay.This hotel is
Walk able distance from fort and other tourist attractions.
Address-
Hotel Genwa Palace, Jaisalmer
Near Shiv Temple Opposite Neeraj Bus Stand Sadar Bazar
reservation@hotelgenwapalace.c om
9509684409
FIRST DAY-
On our two days trip of jaisalmer first day we planned to visit distant places and hired a Bajaj discover bike with good mileage(prefer mileage over look so you can spend this money on Thar desert activities).
we rented a bike from shiva bikes,Near surabhi restraunt,fort road,
Contact-9461113600
We started our journey by visiting Bada bagh which is 6 km from city.we are stopped outside bada bagh by a man and charged 100 rs per person and told us that he is giving concession by not charging 100 rs separately for mobile and show us the board where price was written but didnt provide any ticket.It looks like they are cheating tourists.
This place was built as a memory of royal family for those kings and queens who passed away.You can see it within 30-45 minute and also see many wind mills from here.
After that we proceed to Amar sagar Jain temple.The Amar Sagar temples are dedicated to Rikhabdevji and Shambhavdev Ji – The famous Jain Tirthankars (Hermits). The beautiful temples are carved in yellow sandstone.
Now i was very excited about our next destination KULDHARA(A haunted village).We reached there from amar sagar jain temple(distance 20 km approximately).Ticket issued at the cost of 30 rs per person and 30 rs for bike.
I would like to tell you that some construction work and renovation is going on in kuldhara.
Kuldhara was home to the Paliwal Brahmins. It was during this time that Salim Singh, the Diwan of Jaisalmer set his eyes on the beautiful daughter of the village chief.The Diwan was absolutely hell bent on having the girl and he told the villagers if they came in his way he would levy huge taxes on them.
local claims that while deserting the village, the Paliwals imposed a curse that no one would be able to re-occupy the village. Those who tried to re-populate the village experienced paranormal activities, and therefore, the village remains uninhabited.
There are ruins of houses everywhere and there is temple also there near sarpanch house.you can go inside house and on the roof to see panorama view of kuldhara.i didnt feel anything abnormal there which i felt during my bhangarh fort visit.
Then reached Khaba fort which is around 18 km from Kuldhara.It doesnt look like a fort and entry ticket is 10 rs per person.The fort houses the geological museum which exhibits fossils.It shares the same legend as Kuldhara and is supposedly one of those 84 villages that were abandoned in one night and remain deserted till now.
After khaba fort we started our journey for Sam sand dunes(40 km from jaisalmer city) which is the most favourite place for movies shooting and top tourist destination in jaisalmer.
Just before 2 km from sam sand dunes many tour operators stopped us on the way and offered camel and jeep safari.we took the card from them.On entering sam sand dunes area we paid 50 rs charge for bike entry and took a look of that area on bike and obviously many tour operators and camel wala stopped us and offer ride at reasonable price.
Finally after negotiation we booked jeep safari and camel ride(camel wala took you outside of sand dunes not inner area in this ride) in 820 rs.jeep safari was of 40 minute ride and was full of fun.Jeep safari on sand dunes is new and different kind of experience.
Our driver show us the fencing which was made for BAJRANGI BHAIJAAN shooting.Stopped jeep on dunes and took many photos.It was definitely a desert adrenaline rush as the time the driver accelerates power driving in the Thar Desert.
After that we opted for 1 hour camel ride on sam sand dunes(charge 350 for two person).Camel wala took us to the dunes and our ride was around 60 minutes.At one point camel wala gave the control of camel to us and said you try and he stopped at one point with another camel wala for gossiping.
Our camel took us around half kilometer and still we didn't saw our camel wala. Our camel was naughty and started to follow other camel but we were laughing and enjoying without knowing how to stop camel.But finally camel wala came on another camel and controlled our camel.This experience was exciting.
The sunset view in sam was awesome.
SECOND DAY-
Second day we started our journey on foot by visiting jaisalmer fort(Sonar kila).Fort is still inhabited by around 4,000 people.this fort also has temples, cafes, houses, sunset points everything inside.Entry ticket is 100 rs per person and mobile camera charge is 100 rs.
The Raj Mahal or the Royal Palace, ornate Jain Temples, the Laxminath Temple and the four gateways the Akhey Prole, Suraj Prole, Ganesh Pol, and the Hawa Pol are the main attractions inside the fort.
After that the number was of salim singh ki haveli.we paid 30 rs per person and 30 rs for mobile but most of the part of haveli is closed and only you can see roof.i must say you must skip this because there is nothing to see inside and its a waste of time and money.
Visited Patwa haveli after that and ticket charge is 100 rs per person.The Patwon Ji ki Haveli is an interesting piece of Architecture and is the most important among the havelis in Jaisalmer. This is precisely because of two things, first that it was the first haveli erected in Jaisalmer and second, that it is not a single haveli but a cluster of 5 small havelis.
below many shops are there for shopping. You can take snap in Rajsthani dresses. You can buy Rajsthani dresses and puppets.
Final destination in jaisalmer was Gadisar Lake.Man-made lake with catfishes inside. You can feed the fish and also go boating around the lake. Paddle boats are available but nothing special.
WE COVERED ALL LOCAL TOURIST ATTRACTION SECOND DAY ON FOOT WITHOUT HIRING ANY VEHICLE BECAUSE MOST OF THEM ARE NEAR TO EACH OTHER.
After completing jaisalmer trip we returned to jodhpur by Ranikhet express.
All the days were full of fun and Joy with my friend asish and memory will remain forever for all the moments.Really old friends are treasure.
Thanks