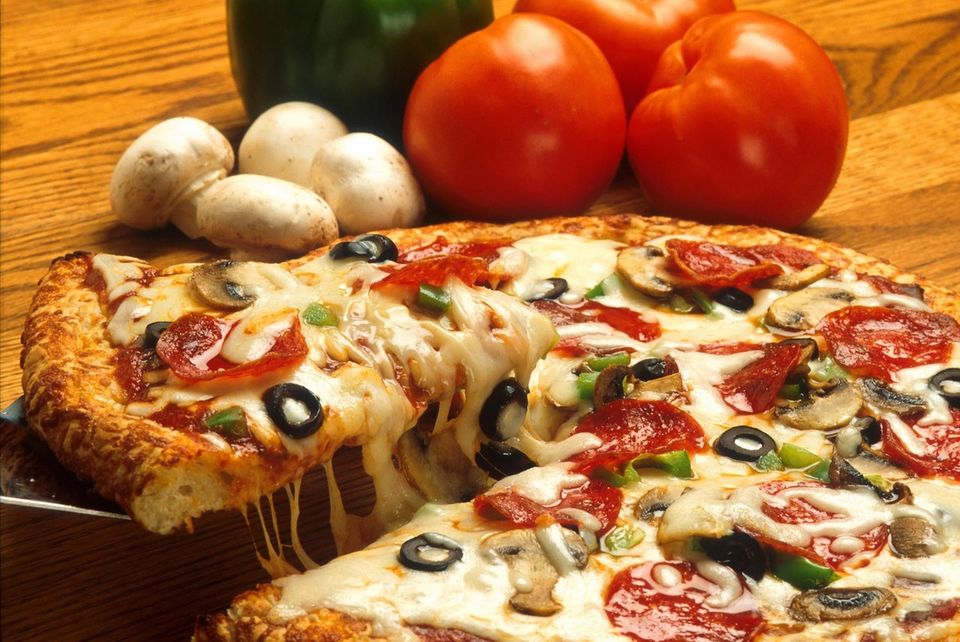 A small holy town bordering the Thar Desert, Pushkar is simply unlike any other place in Rajasthan. Located to the northwest of Ajmer, this tranquil city has quite a surreal story behind it. According to legends, Lord Brahma, believed to be the creator of the Universe, dropped a lotus on the ground leading to creation of a lake! He then decided to name the place after the flower, thus the name Pushkar. One of the oldest habitable cities in India, Pushkar, owing to its religious significance, attracts tens of thousands of tourists every year from all over the world.
While the ghats and temples situated on Pushkar Lake continue to be its prime attraction, not many know that Pushkar's winding lanes house some mind-blowing cafes serving unbelievably authentic world cuisine! Right from Italian to Spanish to Tibetan, these lanes have something to cater to all tastes. Here are the best eating joints I managed to find the last time I went on a memorable cafe-hopping spree through Pushkar! Make sure your stomach is empty, wear those explorer shoes and get down to business!
Nestled away in by-lanes of Pushkar's busy market, La Pizzeria is nothing short of an oasis in the middle of a desert. One look at La Pizzeria and it's almost hard to imagine that such a quaint, little courtyard cafe could dish out such authentic Italian wood-fired pizzas. Apart from their wide range of pizzas, pastas and lasagnes, fans of La Pizzeria also swear by the Israeli food here. But in the end, the motto is simple for this picture-perfect eatery—Pizza lovers unite!
Cost: ₹800 for two
Cuisine: Italian
Standout dishes: Spaghetti Aglio e Olio, Cheese and mushroom pizza, Ginger beer, Lemon and mint cooler
Timings and location: 10am - 11pm; Choti Basti, Pushkar
Contact: 09982475601
Right from the time you start climbing up four floors to get to Nirvana Cafe, you know you're in for an experience. The stairs leading to the cafe are lined with some insane neon artwork which only extends to the actual atmosphere on this rooftop eatery. Whether it be the cafe's vibrant setting, delicious food or the energetic owner Max who's always on his toes to ensure smooth operation—every aspect of Nirvana Cafe is a treat to the senses. Make sure you find yourself a spot before sunrise to avoid a mad evening rush, which also happens to be the best time to visit Cafe Nirvana.
Cost: ₹600 for two
Cuisine: Italian, Israeli, Indian
Standout dishes: Cheese and tomato lasagne, Falafel platter, Iced coffee, Lemon honey ginger tea
Timings and location: 10am to 11:30pm; Main Market Road, Badi Basti, Pushkar
Contact: 09829346480
The American journalist John Gunther once said, "All happiness depends on a leisurely breakfast". The folks over at a roadside joint in Pushkar, Narayan Cafe function pretty much on the same ideology. From as early as seven in the morning, Narayan Cafe starts serving mouth-watering delicacies that are both healthy and delicious. However, it is their breakfast options which are an absolute show stealer. Just the place you need to calm your early morning cravings in Pushkar!
Cost: ₹400 for two
Cuisine: Continental, Israeli
Standout dishes: Turkish coffee, Cheese mushroom khavita (omelette), Grilled vegetable sandwich, Muesli and milk
Timings and location: 11am to 10pm; Near SBBJ Bank, Mahadev Chowk, Main Market Road, Choti Basti
Contact: 09983050502
While Pushkar can get really hot during the day, nights are usually associated with cool desert winds that bring down temperatures quite drastically. And the best companion on a winter night? A bowl of piping hot thukpa! Located right in the middle of Pushkar market, Tibetan Kitchen is a hidden gem that serves authentic Tibetan food in a laid-back setting. Since the food is cooked fresh from scratch once you place your order, be prepared to wait for a bit. However, you can sway to the tunes of Bob Marley which play on loop here and in the end, your food will more than make up for the wait.
Cost: ₹400 for two
Cuisine: Tibetan, Chinese
Standout dishes: Thukpa, Cheese momos, Chocolate ball, Chilli garlic noodles
Timings and location: 9am to 12am; Choti Basti, Pushkar
Contact: 09660319187
Travelling can often lead to your healthy eating habits going for a complete toss. Nature's Blessing keeps just that in mind and offers indulgent dishes with a healthy twist so you don't have to worry about those dreadful calories. The cafe extends its unique concept into the menu, which is extremely creative and comes across as a refreshing change. The simple setting and warm service only adds to making dining at Nature's Blessing a heartwarming experience.
Cost: ₹750 for two
Cuisine: Continental, Salads
Standout dishes: Ginger green soup with tofu, Classic aubergine and pineapple sandwich, Crispy cool salad, Blueberry cheesecake
Timings and location: 9am to 8pm; Panch Kund Road, Pushkar
Contact: 09649695538
A true blue multi-cuisine eatery, Laura's Cafe serves great Spanish, Italian and Asian cuisines apart from authentic Indian food. The team of chefs at Laura's use freshly procured ingredients to prepare the delicacies. Additionally, you can also tell them to prepare any dish according to your own liking and they'll be all ears! The vegan-friendly cafe boasts of scintillating views of Pushkar Lake and is the perfect spot to watch the sun go down with your special someone. The relaxed atmosphere and groovy music only contribute to the vibe.
Cost: ₹500 for two
Cuisine: Spanish, Italian, Salads, Indian
Standout dishes: Eggplant sandwich, Nutella pancakes, Special lassi, Coconut veggie curry
Timings and location: 9am to 11pm; Main Market Road, Choti Basti, Pushkar
Contact: 09529105018
When the hustle and bustle of Pushkar gets to you, all you should do is head to The Laughing Buddha Cafe, order a cup of tea, unwind and watch time pass by. Apart from a regular multi-cuisine fare, the cafe also offers a very interesting vegan menu that comprises of traditional Indian food with a vegan twist! The cozy and intimate cafe has a pretty balcony that you won't be able to help falling in love with! And the best part about The Laughing Buddha Cafe? A good share of profits made here are donated for education of underprivileged kids in Pushkar. Contact the management to volunteer and do your bit!
Cost: ₹600 for two
Cuisine: Vegan, Indian, Continental
Standout dishes: Banana bread with peanut butter, Masala chai, Malai kofta, Mango lassi
Timings and location: 9:30am to 10:30pm; Main Market Road, Near Gau Ghat, Badi Basti, Pushkar
Contact: 08107343625
Travelling in Pushkar and indulging in its exciting palate of street food can often get to you in a big way. Detoxing the system every once in a while always becomes a necessity and Honey & Spice is hands down the best spot to do that. The family-run restaurant serves great salads and hearty vegetable combo stews with brown rice, helping you flush out all the spices and oil. And when the meals have been healthy, there's no harm in indulging in a dessert or two, which to put it simply, are to die for here!
Cost: ₹700 for two
Cuisine: Vegan, Salads
Standout dishes: Tofu steak, Soy latte, Mango yogurt, Blueberry cheesecake
Timings and location: 8am to 6pm; Laxmi Market, Old Ranji Temple, Pushkar
Contact: 09413247156
Ever been on a cafe-hopping spree? What was the experience like? Write in here and share it all with the Tripoto Community!