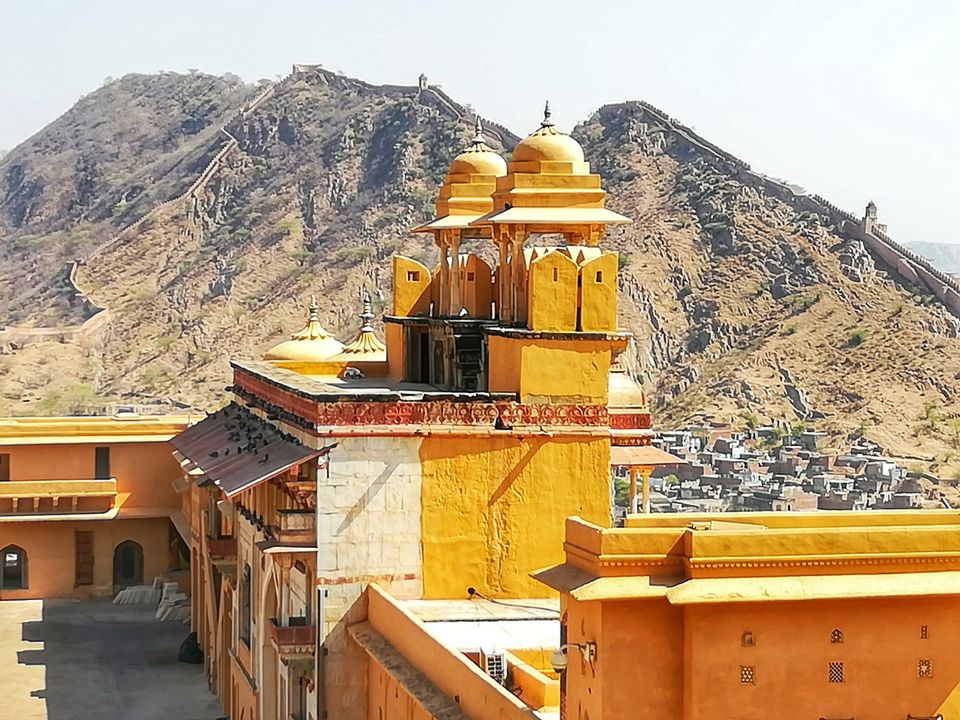 You can not get enough of Jaipur and Jaipur will never let you down. All your travel buds will become active and you will love your decision to visit this City of Palaces. The vibrant capital of Rajasthan has it all! If you have a longing for history, architecture, culture, food, shopping, etc. Jaipur is the place. Because of the distinct color of all of its buildings, this city is also called as Pink City. The good thing is that all the attractions are nearby from the center of the city and the transport system is very good. It is also said that Jaipur is India's first planned city which seems to be true if you check the width of the streets and city architecture. This wonderful place has a history that belongs to the eighteenth century.
Trust me on this when I say that you don't need a concrete itinerary to roam around in Jaipur. I was there for five days and I covered everything in the first three days. This was my second time and hence I was not interested in a guide who would tell me the history of each place. So, I ended up saving a lot of time and money.
Here's a list of major attractions covered in the first three days:
Amer Fort
Albert hall museum
Bhangarh Fort
Rajmahal palace
Hawa Mahal
Jal Mahal
Nahargarh Fort
Jantar Mantar
And here's a list of Bazaars (Markets) that I covered in 1.5 days:
Tripolia Bazaar: For Bandhani fabric
Chandpol Bazaar: For Handicraft, handlooms, wooden sculpture, carpet, etc
Bapu Bazaar: This one is my favorite. Bapu Bazaar is popular for leather goods, textiles, handicrafts, perfumes, etc. All you need to do is a bargain.
Tibbati Bazaar: For jackets, pickles, food, bags, yarn, etc.
Notes:
1. If you are traveling by train, the station would be Jaipur junction and do not forget to taste the rabdi at Abu Road station. it's delightful but be careful. I was about to miss my train as the train halts just for two minutes. Be real quick.
2. Whenever you go shopping, try to bargain for half of the price offered by the seller.
3. A good hotel will charge you around Rs. 1200/- per night
4. Accommodation: I was staying at Crimson Park: The heritage hotel. I had a wonderful stay. The food is amazing, their service is great, the location is perfect.
http://www.crimson-park.com/hotel-the-heritage-jal-mahal-jaipur/
Old pictures :
https://www.instagram.com/p/BTRuUTUAkQm/?igshid=1x0w9avjic0yb
https://www.instagram.com/p/BTKTVVGFBAO/?igshid=o5nftkr24jhg
https://www.instagram.com/p/BTKTcmhl6aR/?igshid=1kwoq325bbbi8
Have a colorful trip!!