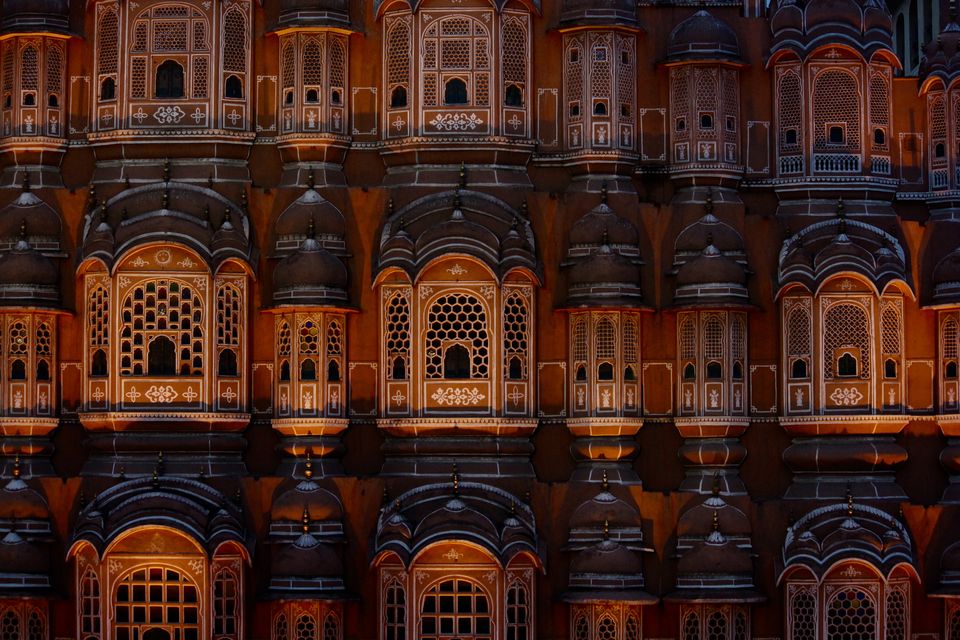 Jaipur is the capital city of the state of Rajasthan in India and one of the major tourist hubs. Its the land of kings and queens and is rich with culture! I personally love Rajasthani folk music including the Rajasthan tourism ad song 'Maati Baandhe Painjanee' :P I bugged my friends by playing it all throughout this trip.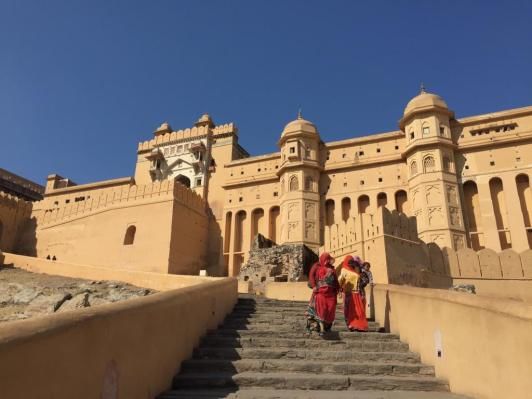 This was probably one of the worst planned trips ever. We underestimated the cold in Jaipur and were unprepared for the onslaught of the wind, chill and icy numb fingers. It was a struggle between covering yourself up in multiple layers and modelling your outfit *sigh* (Travel tip: Carry thermals when going to Jaipur during winter!)
The first mistake we made was with our mode of transport. We wanted cheap but also we did not want to miss more college days than necessary. 75% attendance is compulsory in our college or else you get a backlog College wasn't condoning our attendance for the literature fest, even though it was an academic pursuit (more or less). Train was the cheapest option but it would've taken an entire day to reach Jaipur from Pune. Same while coming back. We couldn't afford to miss two extra days apart from the five days of the fest. So we ended up taking a flight from Pune to Delhi and then a bus from Delhi to Jaipur. It was a hotchpotch, more so while coming back as I'll tell you later. We should've just shelled out more money, saved loads of time and taken a direct flight from Pune to Jaipur. The route we took, we ended up missing half of the first day of the fest. I missed Gulzar's lecture :(
(Travel Tip: Don't miss the first two days of JLF at all! They're the best! The best speakers come during these days. Attend from the beginning to the end and then you can miss the later days and go explore Rajasthan.)
Accommodation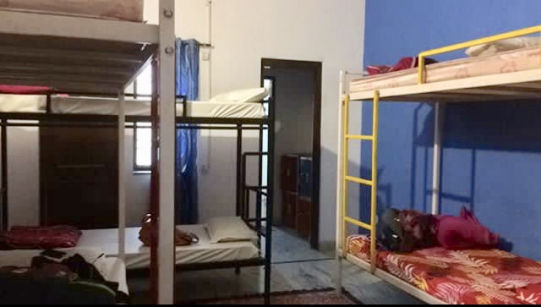 We stayed at the Crashpad Hostel in Civil Lines, Jaipur. It was quite cheap and costed only 200 Rs per day. Pros of this hostel are that 1) It is cheap 2) It is clean and well maintained. Cons are that 1) It is not near a market place so there no immediate food options. But you can order food with any of the food delivery apps. 2) Breakfast is not complementary. 3) It is a little far from all the major tourist spots. Though there is a metro station nearby. Jaipur metros start at around 6:30 in the morning and the last train leaves at around 9:30 pm.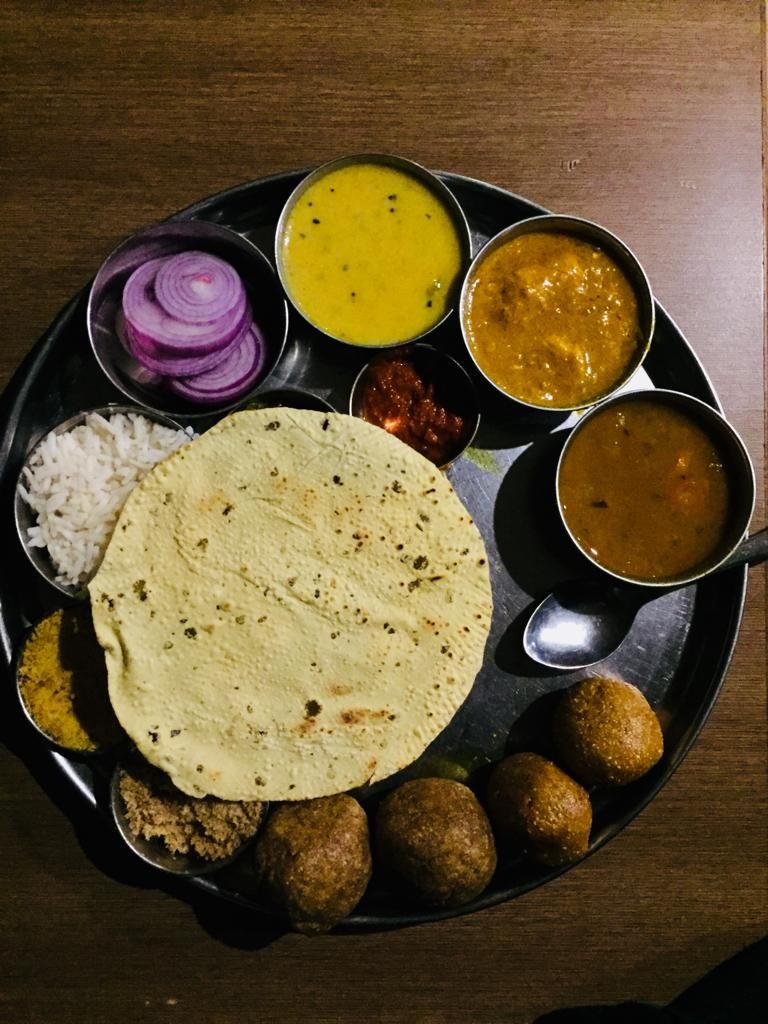 JLF
The Jaipur Literature Festival or JLF is a Mecca for literature, pop culture, movies, poetry and history enthusiasts from all over the world. It was hosted in Diggi Palace this year. The palace was decorated to the brim and had been divided into into various areas like the Mughal Tent, Charbagh and more, where the sessions were held. Several sessions happened simultaneously and we could choose whichever we wanted to attend. One thing is that since the entry to JLF is free, it attracts a lot of crowd! So if your fav speaker is going to be speaking soon, you need to go stand in that area at least half an hour before for good seats or any seat at all!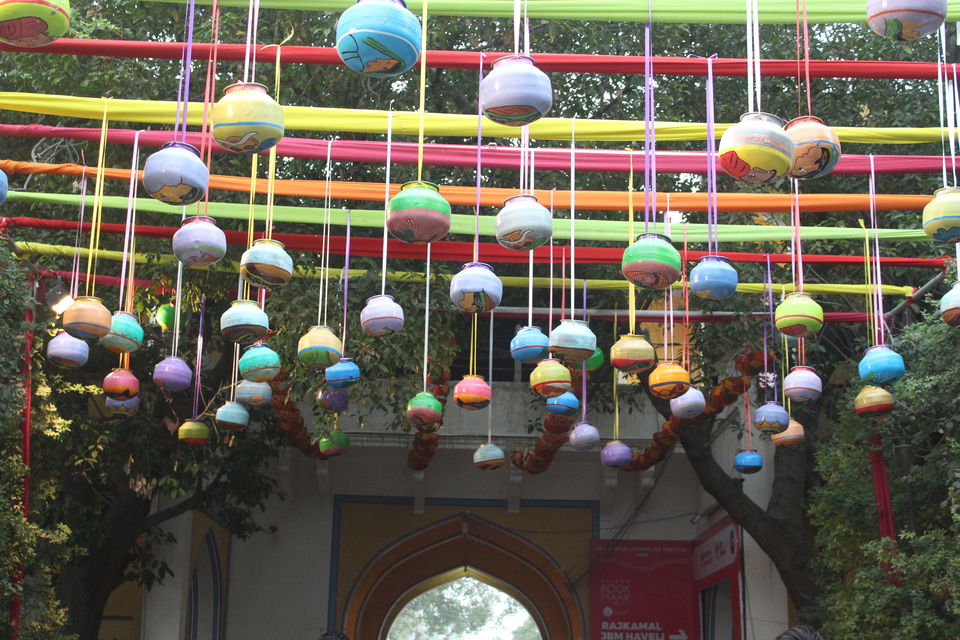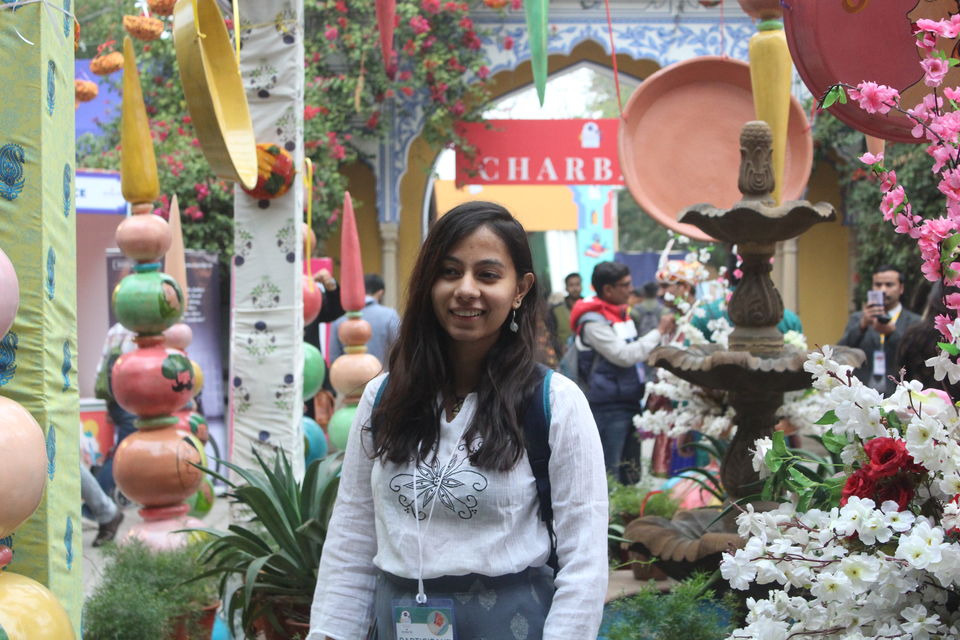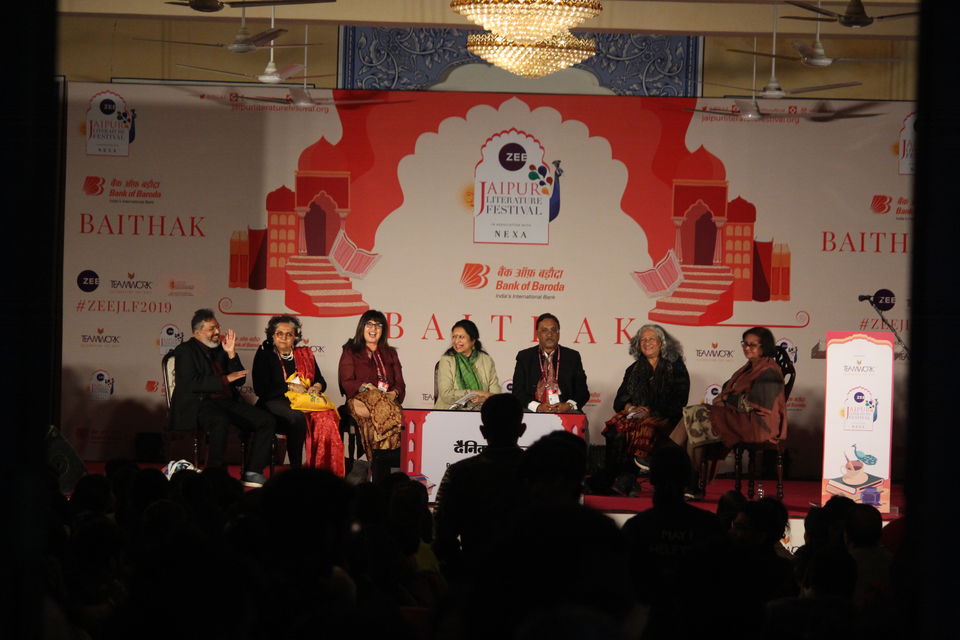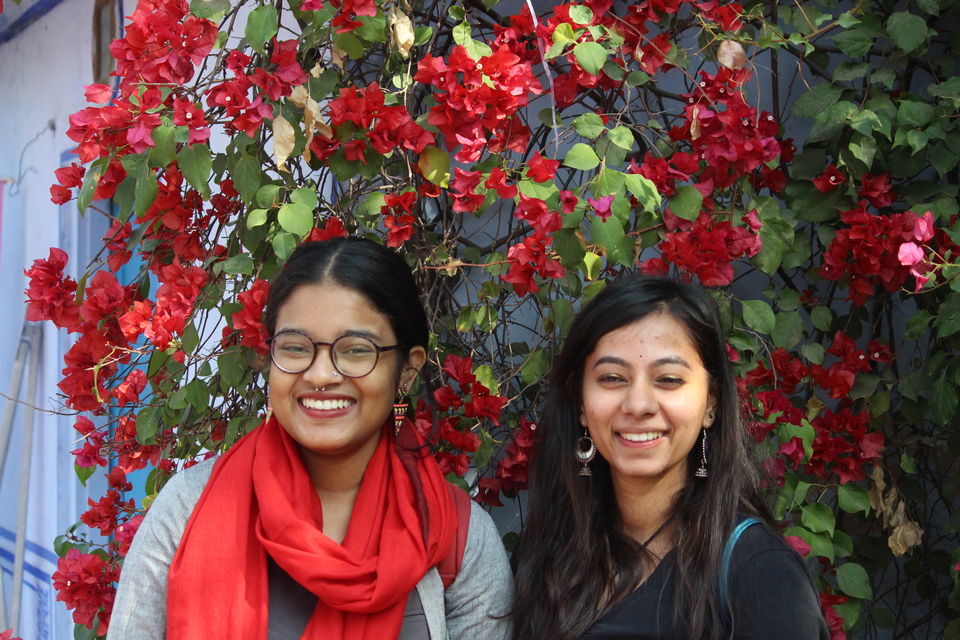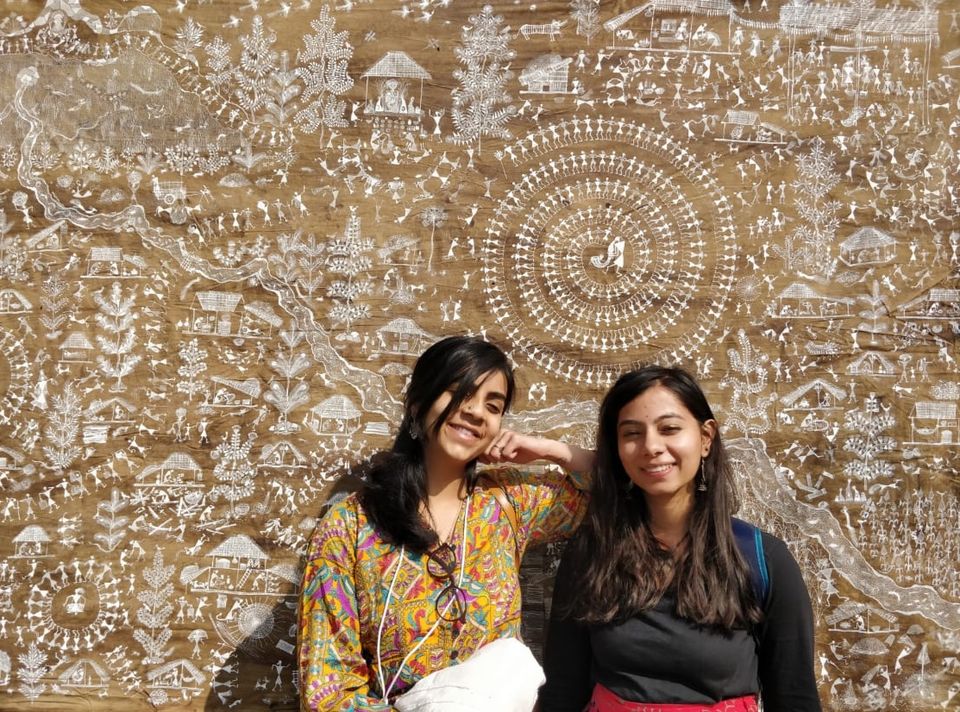 My most memorable experience of JLF was attending the session by Markus Zusak, the author of 'The Book Thief' and then getting my Book Thief copy signed by him! Ahhh! It was amazing! He spoke about The Book Thief and his new book 'The Bridge of Clay'. He said "Stories are what make us who we are". The tent was packed with people for his session! After which I stood in the line for an hour to get my book signed! There were so many people! I was worried that he would get up and leave or that his hands might tire of signing so many books. But finally my turn came. It was the first time I had gotten a book signed by an author and I was really happy.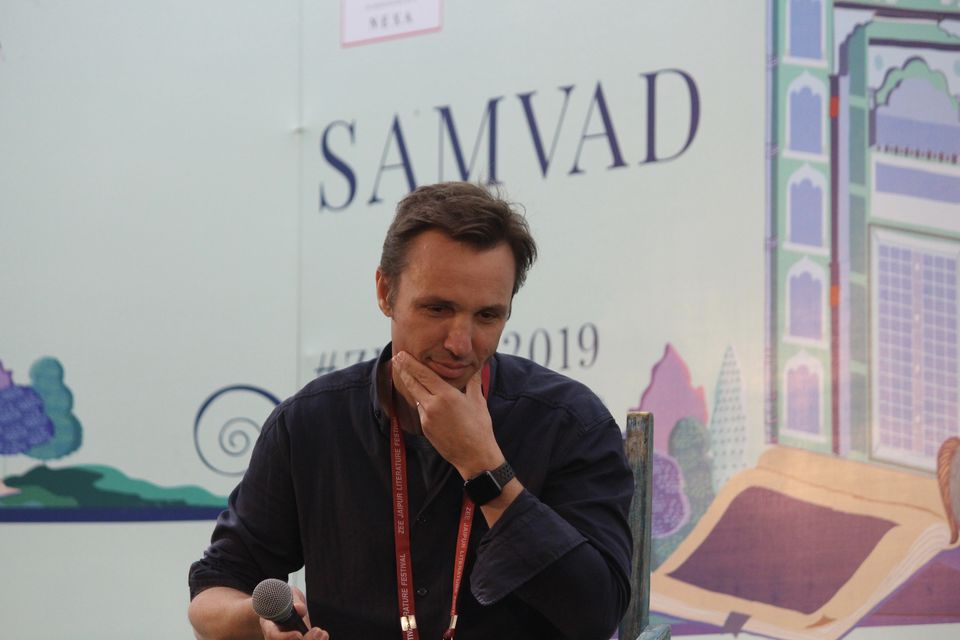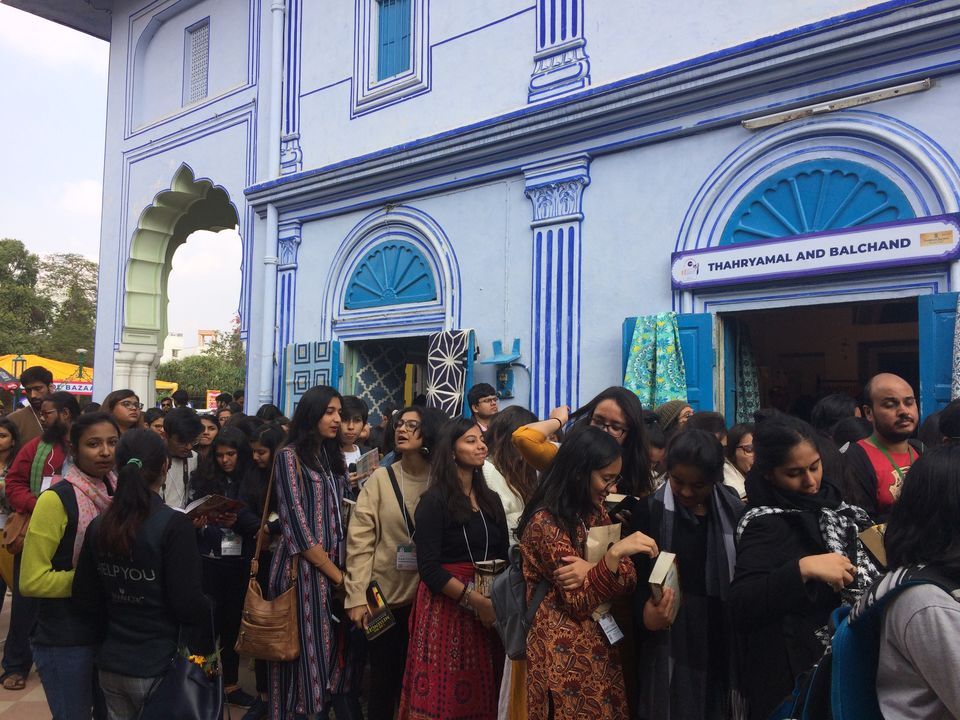 Some other memorable sessions were those by Devdutt Pattanaik (he's writes amazing books about Hindu mythology) on Krishna and Radha. He's a great orator! And a session on 'Kama: The landscape of desire' by Gurcharan Das and Madhavi Menon. I have FOMO after attending JLf. There are so many books I haven't read, so many genres that I haven't explored yet. I have taken my challenge of reading 50 books this year more seriously now. We soaked in the atmosphere of JLF, took pictures, ate and bought merchandise. We found these camel milk chocolates at the festival bazaar which were delicious. One flavour was Chilli and herbs. Mayurika said that it tasted like garlic bread. Lol.
Bapu Bazaar and Hawa Mahal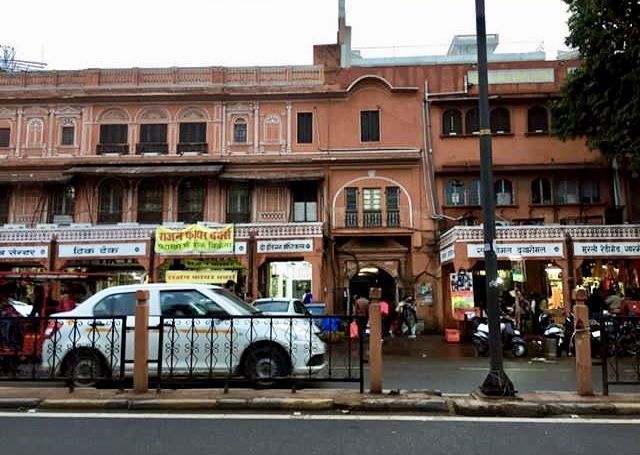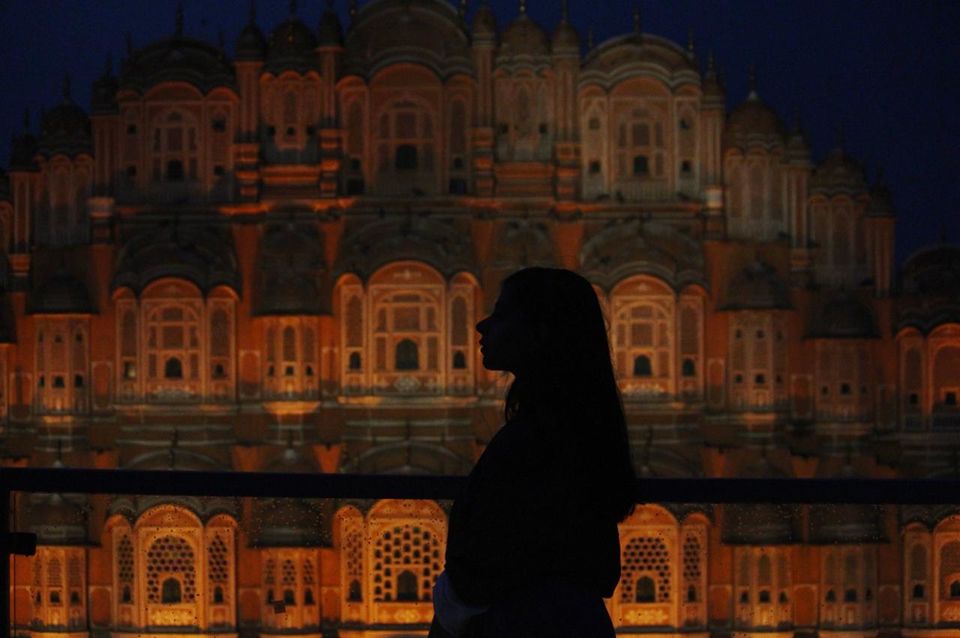 Bapu bazaar is situated in the heart of the old pink city. All the Jaipur shopping that you want to do, this is the place. Bandhani dupattas, chappals, clothes, accessories, handicrafts, spices, everything! (Travel tip: Bargain everywhere!) Autos are a convenient mode of transport in Jaipur. Next to it is the Johri Bazaar and on the way to Bapu Bazzar you will come across Hawa Mahal. Hawa Mahal is situated right in the middle of the bazaar. You look up while walking on the bazaar road and there it is. Hawa Mahal or the palace of winds is a scam palace. Its good for taking pictures but its hollow from the inside. You can go see what's behind it but there isn't much to see. Go across the road to the Tattoo Cafe and take pictures of Hawa Mahal from their balcony. While in that area, eat at Laxmi Misthan Bhandar. All the street food of Jaipur is available there. Chaat, pyaaz kachori, sweets and more. Its an iconic eatery.
Amber Fort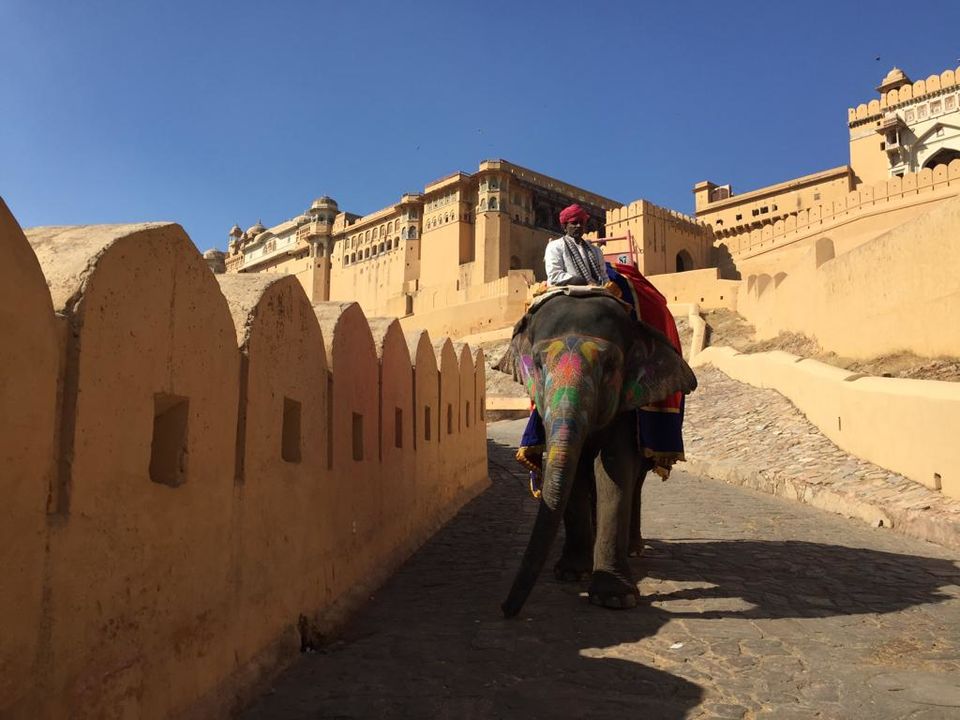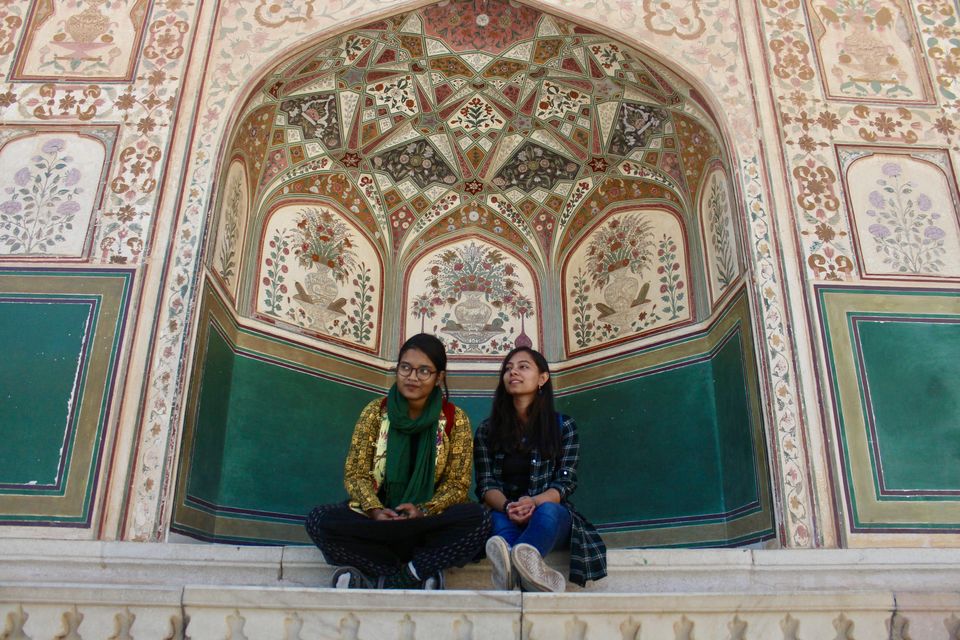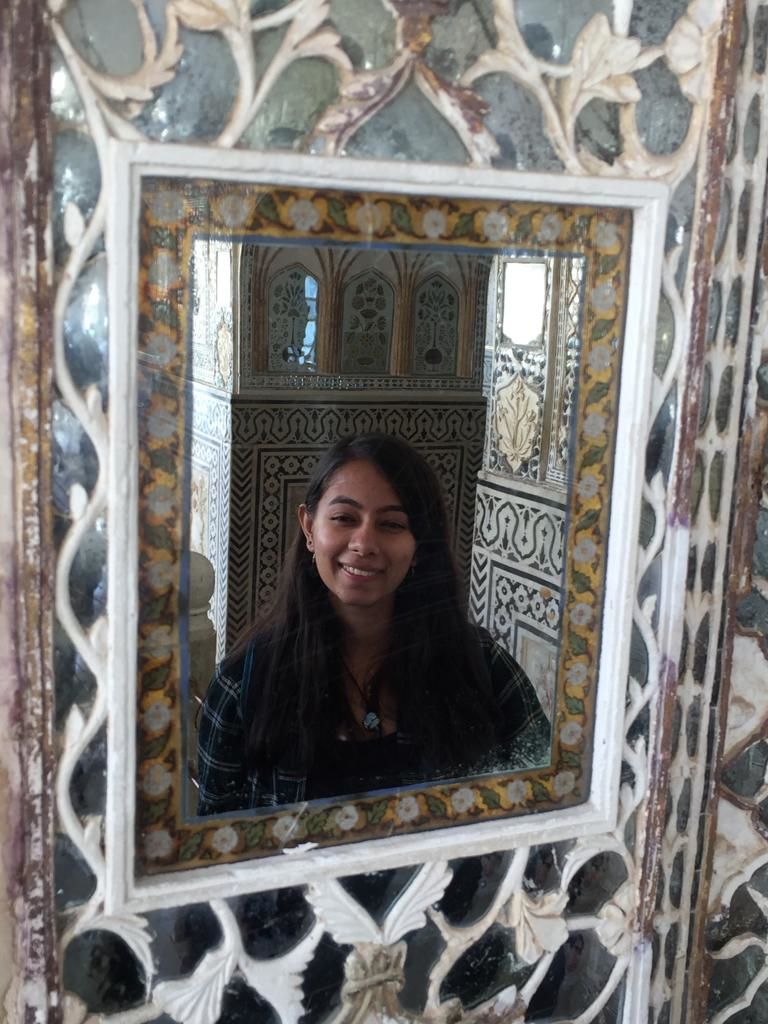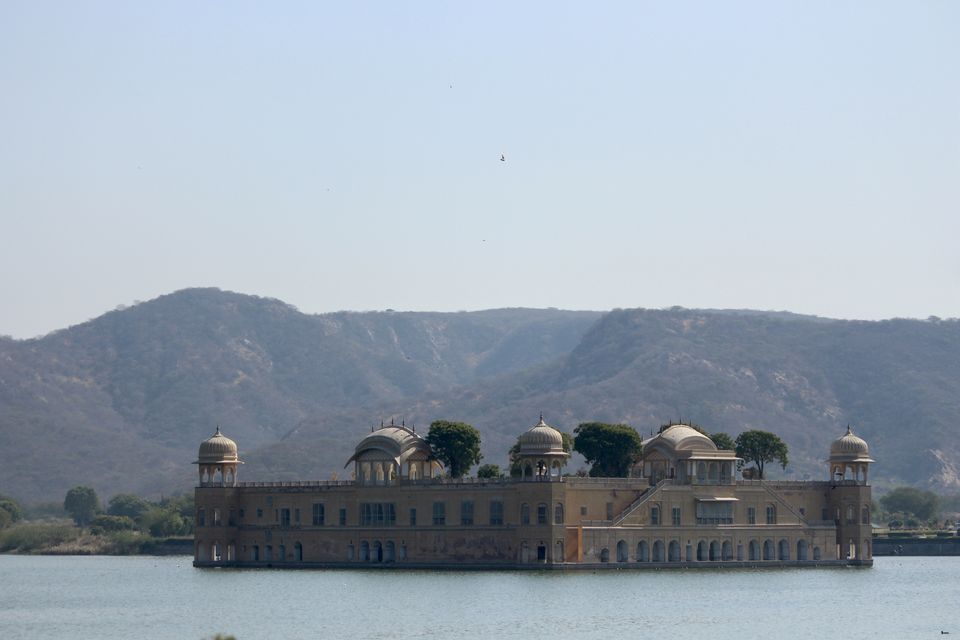 The cold really messed up our plans. We had been planning to go see the sunrise over Jal Mahal since the first day but we never got up in time. It was so cold that we shivered at night even under the blankets. But ideally if you are able to get up early, you should go see the sunrise over Jal Mahal. It falls on the way to Amber Fort. Next stop should be Amber Fort and while coming back, you should visit City Palace. If you leave at 6, then all these three places can be seen conveniently till 1 pm. We took a guide for 200 Rs inside the fort. Though for me, the highlight of visiting Amber Fort was buying the Kama Sutra at the gift shop outside. Pocket sized for 200 bucks :D The last time I had visited Amber Fort with my parents, my mom had given me a dirty look when I had asked to buy the Kama Sutra for my book collection. This time I bought it xD
Timings : 8 am to 5 pm, Entry fee : 10 Rs for students. Guide's Number: Lokesh - +91 95715 18908
The crazy train ride from Delhi to Jaipur
See our highlight 'Gen Dabba' on Instagram @backapckinguides to see the journey.. It was a crazy adventure! We traveled in the general compartment from Jaipur to Delhi since our flight was from Delhi. The ticket costed 100 Rs. Though even if you travel without ticket its fine. No ticket checker will dare enter that madness xD It was jam packed with people! So much so that people had no space to even move. We saw a man trying to get down after putting his stuff on the luggage berth but the crowd carried him away! We thought that we would miss our flight back to Pune since the train was so late and had stopped for three hours outside a station, midway! But we made it just in time.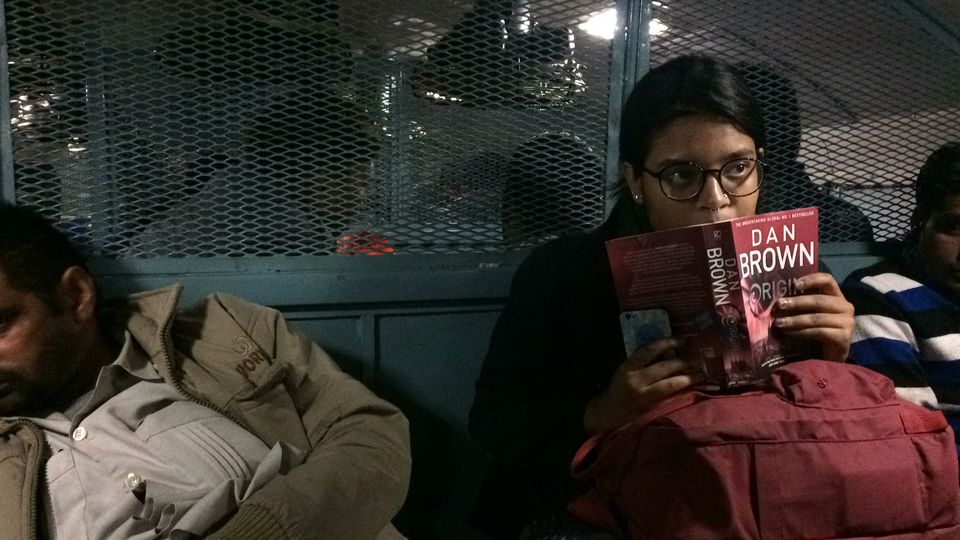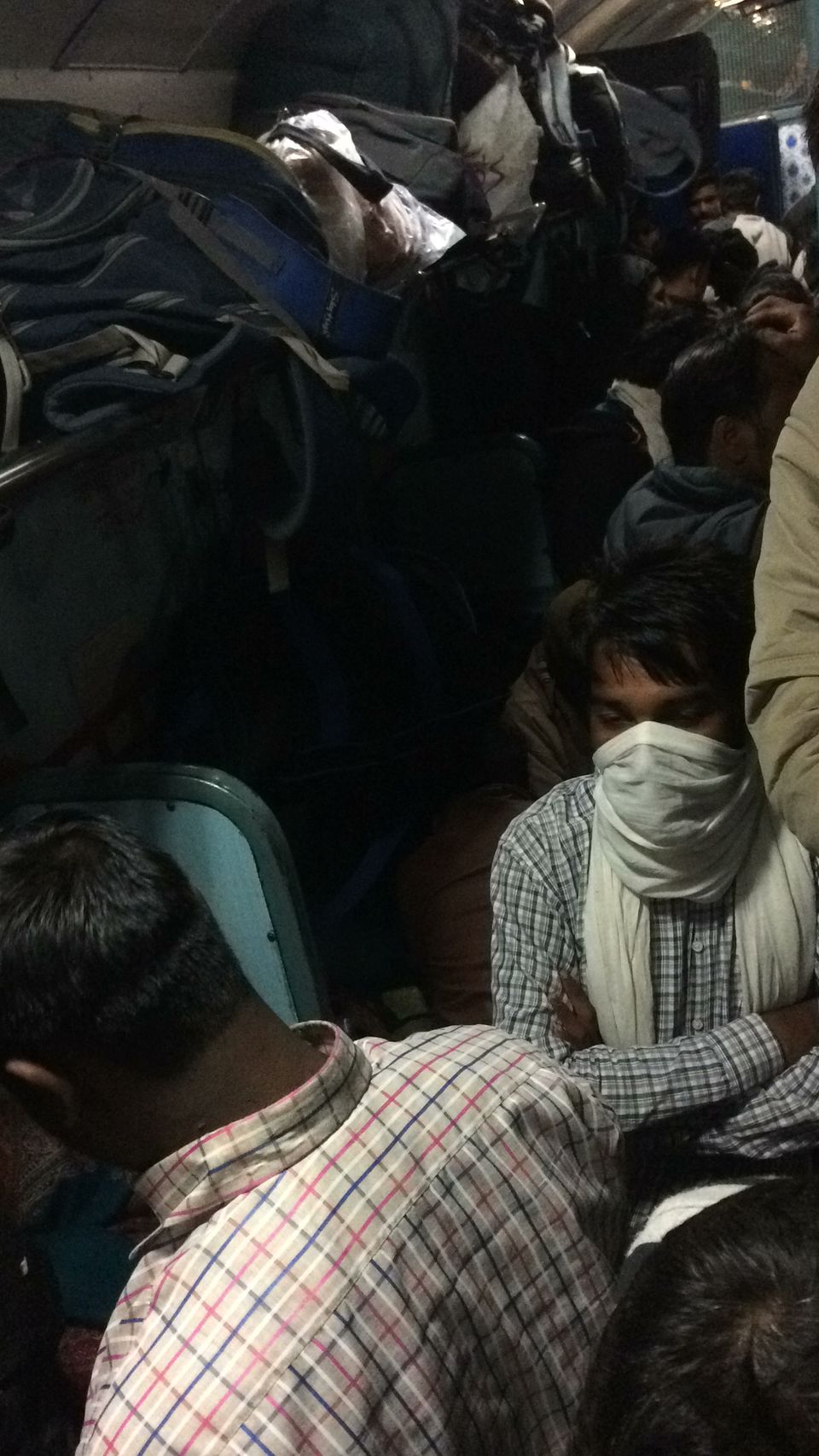 The two things I regret about this trip are the bad planning and the cold weather. But otherwise JLF was a new experience and that signed copy of my book is something that I'l always cherish.
Travel Tips :
1)Carry thermals when going to Jaipur during winter!
2) Don't miss the first two days of JLF at all! They're the best! The best speakers come during these days. Attend from the beginning to the end and then you can miss the later days and go explore Rajasthan.
3) Bargain everywhere!
4) Carry your student ID to all the tourist places to avail discounts for the entry fees.
This blog post is written by Mahika Mor.
Photographs by Mayurika Das.
Follow my blog at https://backpackinguides.wordpress.com
I.g - @backpackinguides