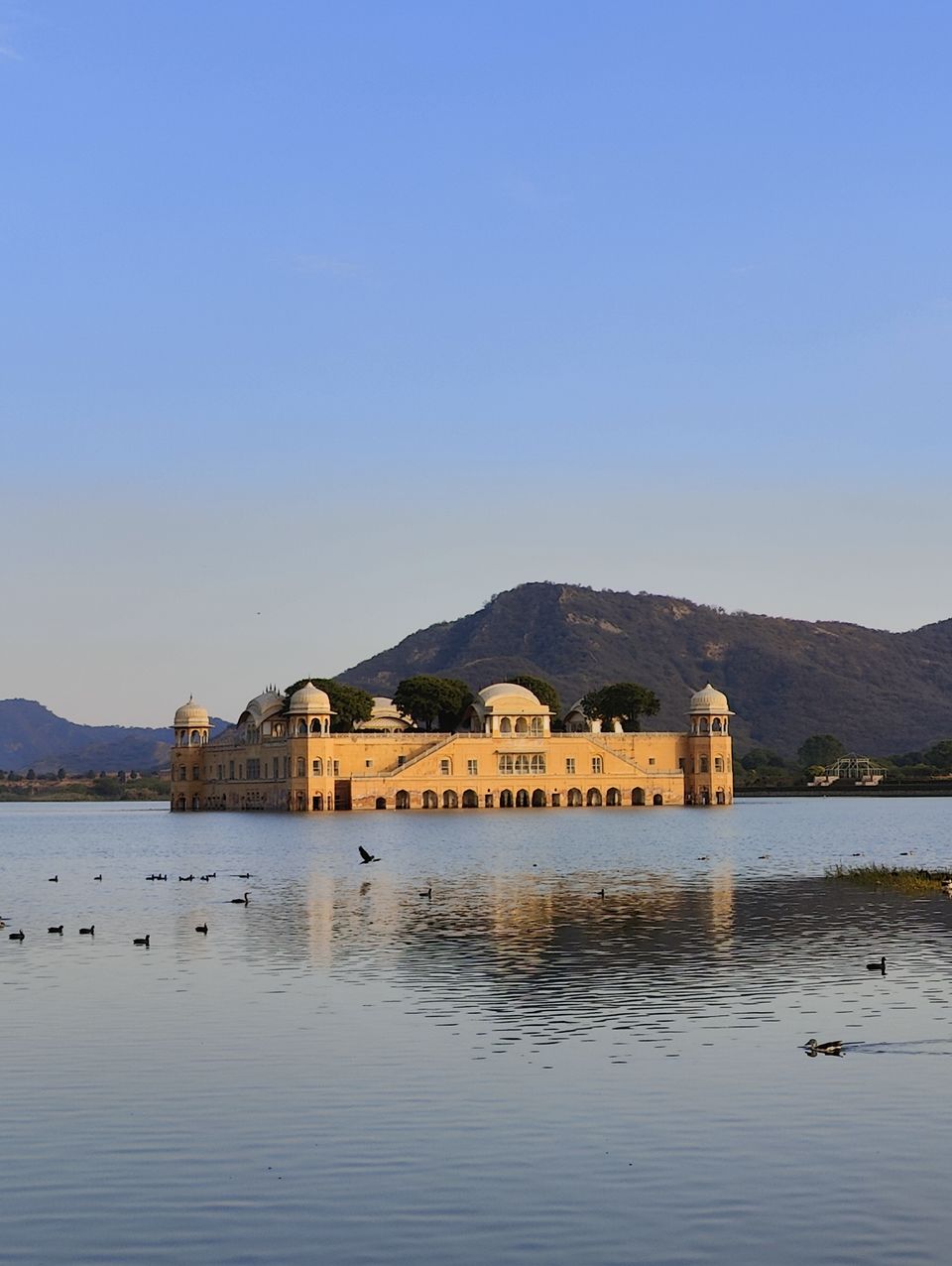 Sitting in the middle of Man Sagar Lake, Jal Mahal ( also known as Water Palace) is one of the most loved and visited tourist spots of Jaipur, India. It is believed to be built during the 17th century and then renovated at times by the rulers of the throne with the latest makeover done by Maharaja Jai Singh II in the 18th Century.
The first look at the Palace makes you feel that it's a floating palace on the Lake but the fascinating fact behind is that it is a five storey palace, having one of the storeys above the water level and the rest being submerged in water.
This red sandstone palace is a combination of Mughal and Rajput architectural styles and consists of four octagonal domes, one on each corner of the palace. Another interesting fact is that it is one of those unique buildings that were made with red sandstone instead of pink stone ( used for most of the monuments of Jaipur).
The hard fact is that the entry to the Palace is banned by the Government and so you will not be able to visit the actual palace.
There is a well planned and constructed cemented pathway around the lake that allows the visitors to explore the place and enjoy the beauty of the place. At night, the place glows to its beauty and the aura of calmness absorbs you in its freshness with the music of the waves satisfying your soul.
A must visit place in the heart of the city.
Ticket price: No ticket
Timings: The entry to the palace is banned but you can explore it from the pathway till 6 am to 10pm.