Traveling makes us happy, feel light headed and helps in connecting us with ourselves.
I generally prefer to travel to offbeat places, without the usual mad rush. And to celebrate World Tourism Day, I decided to head to Pali, a quaint town stuck in the Marwar region of Rajasthan. Its famous cousin Jodhpur, hog the maximum highlight and this city is not on tourist map.
I was looking for a place where I can relax for 2 nights and be totally cut off from the world. Brij Laxman Sagar came handy as it is the perfect place for digital detox, totally cut off from the outside world, secluded yet blissful.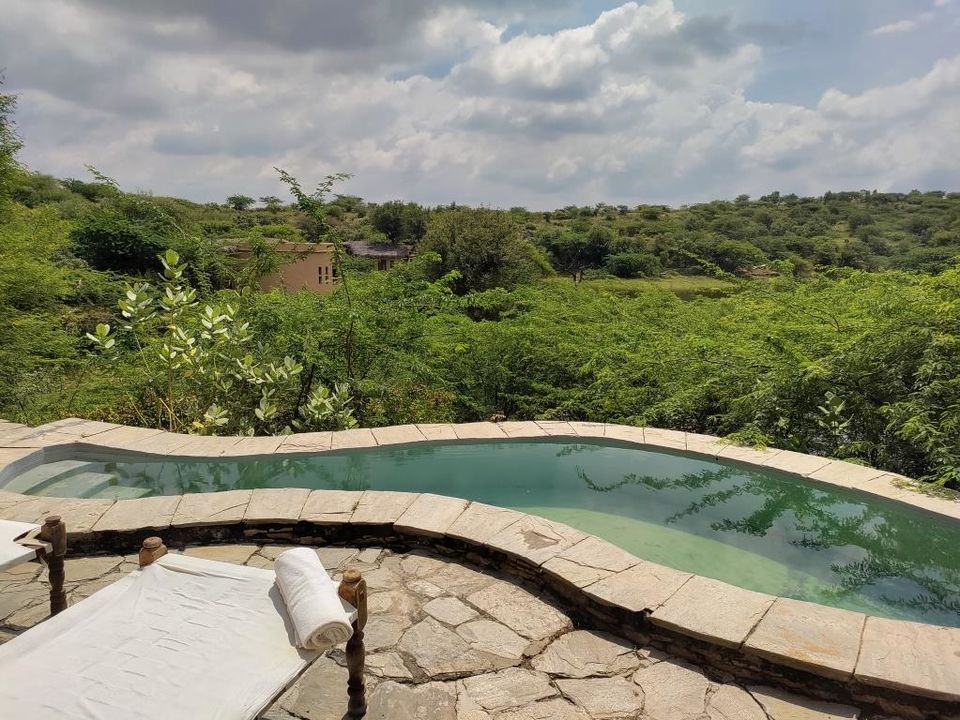 Brij Laxman Sagar is located at a distance of 2 kms from Haripur Railway Station. There are private cottages, all following the Rajasthani theme. It is like stepping back in time. After ages I saw those ancient flip switches. There are 12 cottages scattered across the property with rustic look.
Go skinny deep in your own private pool.
Spread over 32 acres of land, the boutique hotel in Pali is an oasis located in a serene rural setting. It offers 12 independent cottages with private pools, a historic man-made water catchment, a hand-carved swimming pool on top of a rock hill with an air of peace. The re-conceptualization of Brij Lakshman Sagar is manifested through the endless detailing in the architecture and design, the cuisine, and the well-thought activities and non-activities tailor-made for the guests amid a captivating, natural topography, ideal for mindless relaxation.
The rooms are tastefully done and most of the things are locally sourced. The whole property is designed keeping the sustainability in mind.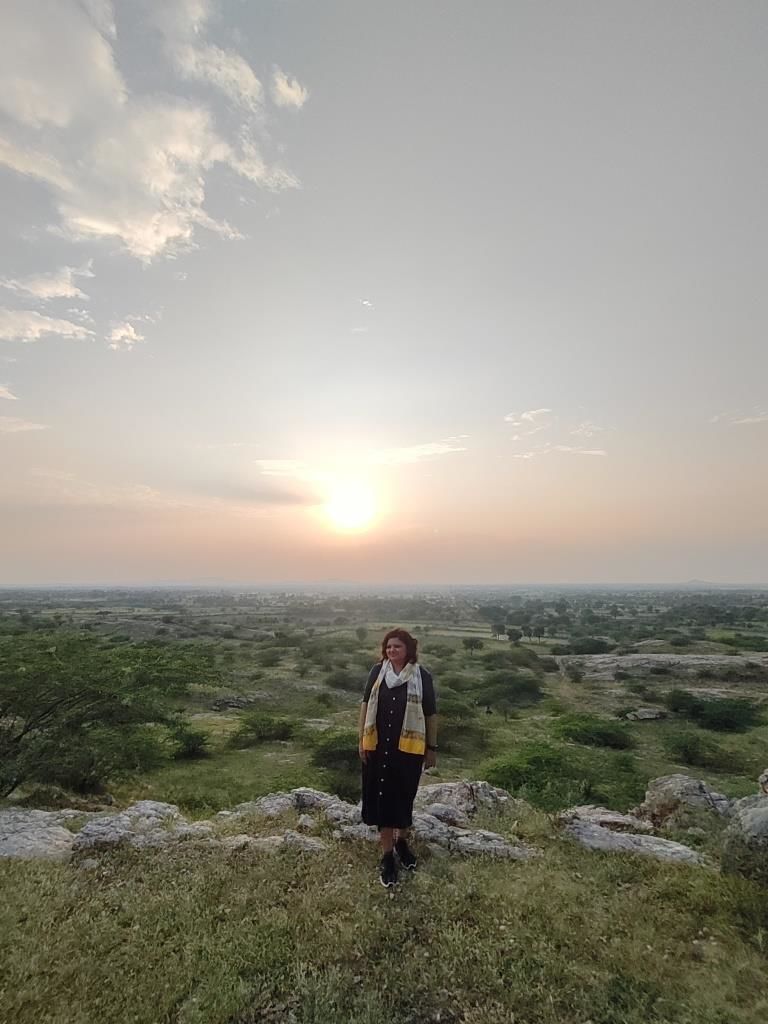 The place is definitely blessed with natural beauty. During your stay opt for nature walk, the naturalist will tell you about rock formation, and show you the presence of multiple minerals in one rock. It is like one is on a treasure trove. I found pieces of Quartz, Gypsum lying there.
Word of advice, please wear sports shoes or sneakers to assist you with climbing and maintaining balance.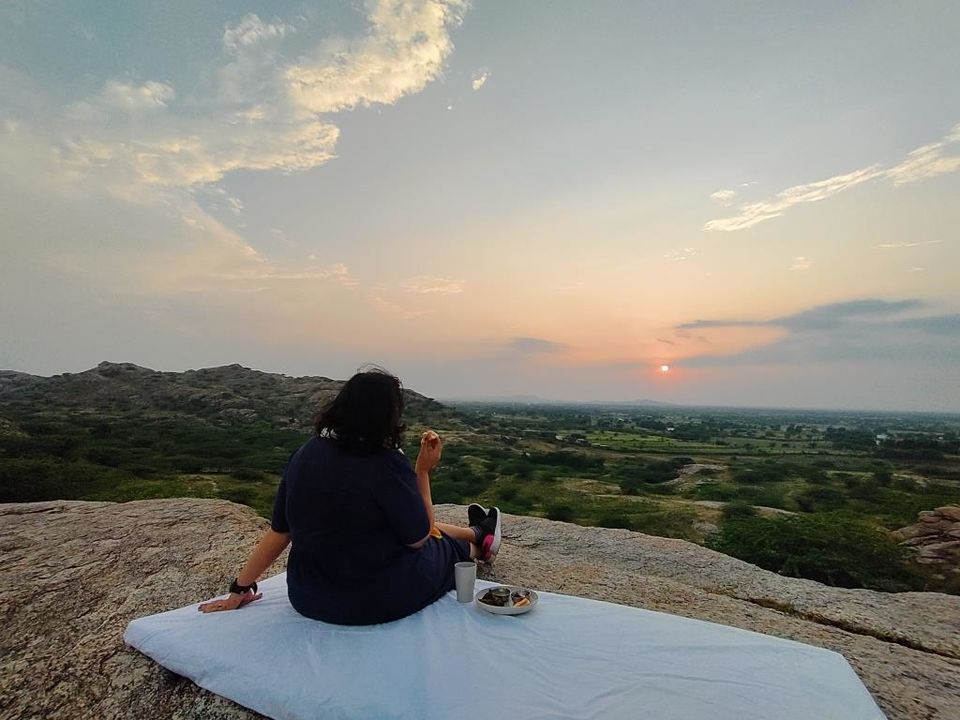 The resort will arrange a special evening to be spent on the rocks with refreshments. This was the trip highlight, I sat there gazing at the horizon, totally lost yet very content.
It was the time of retrospection and self inspection.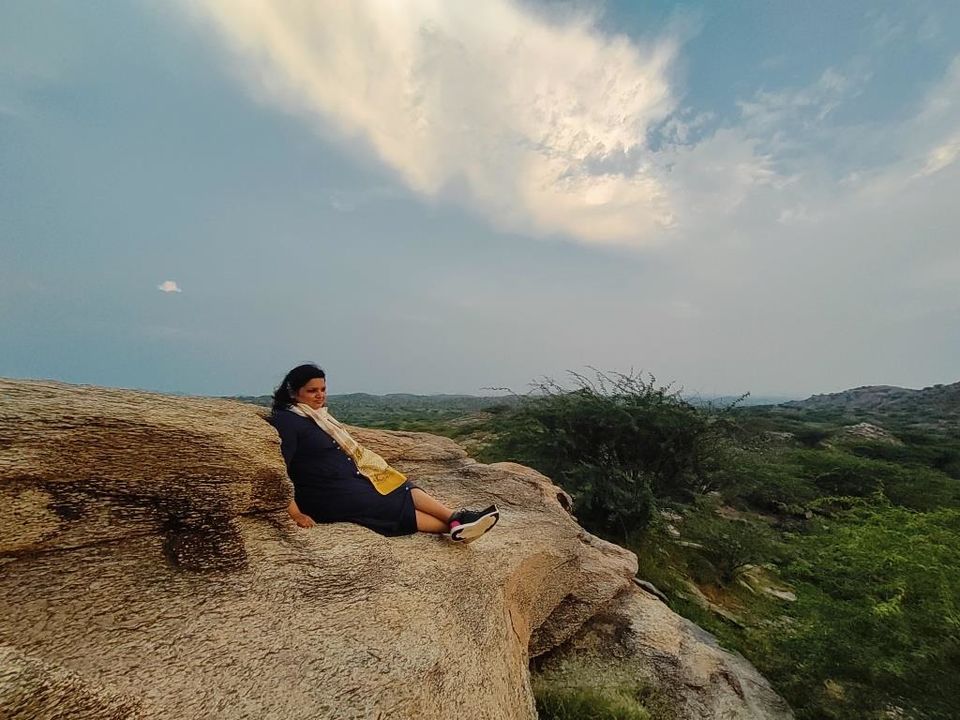 My favorite spot, this was the place with no internet and no phone calls, total digital detox.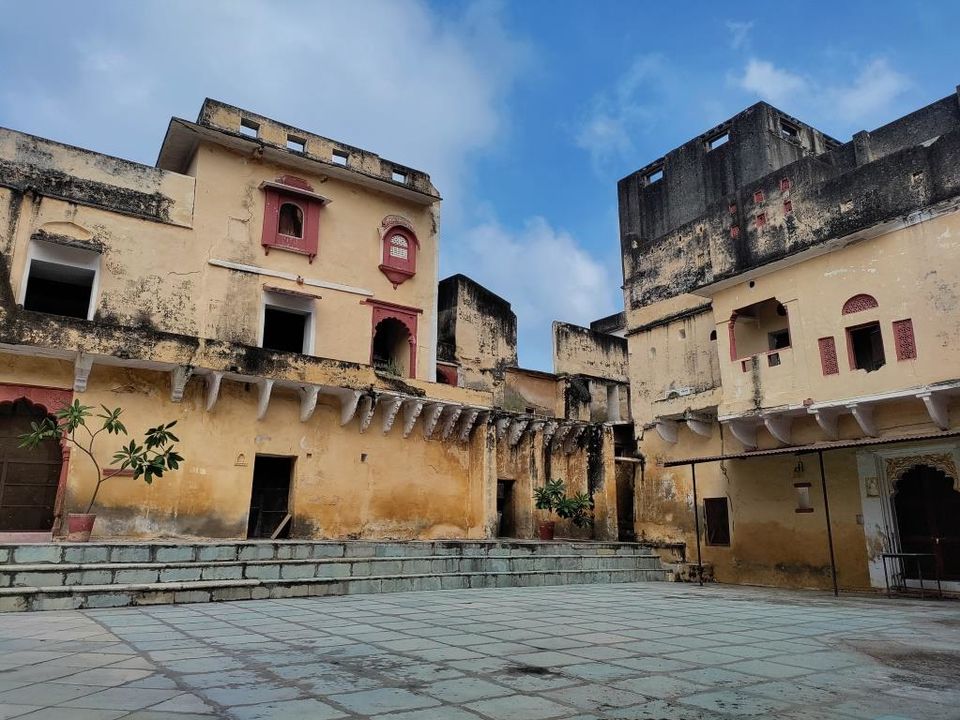 Being a history buff, I visited the palace of Raipur Maharaja. The palace will soon be converted into heritage hotel and will be listed for staying purposes.
As this is a residential palace, it is well maintained and they still have a stable with finest horses.
Pali is worth a visit, if you are into chilled and relaxed part of tourism.