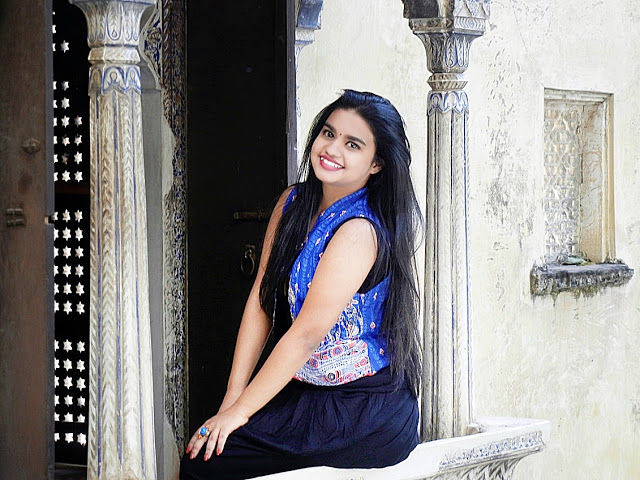 Udaipur is meditative, a place that made me want to wander a little more until it hit my saturation level. And, oh, yes, the decision of going to this city began with a little bucket list that I made for myself (A bucket list I'll be sharing with you guys soon.)
Udaipur, resting on the shimmering Lake Pichola with the Aravalli ranges protecting the vibrant lake city was a delight to visit this weekend. Many people who travel to India, take Udaipur or as a matter of fact, Rajasthan as their travel destination for it gives a romatic vibe to the travelers.
When I knew I had some spare time this weekend, I made it a point to visit the city of fantastic palaces and lakes for Holi. Okay! My friend invited me over for a stunning party, and the cherry on the cake was to have fun at the Tomatino Festival Of Holi.
I started off from Indore at 11:40 in the night where I boarded a bus to Udaipur. The hill route as I must mention here provided a fantastic view of the Aravalli range and the valleys. As it was quite dark, I missed most of it, but I did get to see a lot of it in Chittorgarh.
When I reached Udaipur, which was early in the morning, I was struck by the cold breeze. It was dead cold there. And while we drove to the other side of the city, i.e. where my friend resides, I was overwhelmed by the lake. It felt like Venice, a Venice that belonged to Mewars.
I have never been to Udaipur but trust me it felt like I belong there. I felt like a traveler who has fallen in love with traveling once again, lost in the Rajput city and the grandeur of the tombs, palaces, and beauty.
Ater arriving I was eager to get ready and hit the town. Right after breakfast, I made my way to the Hathi Pol (which is one entry gate amongst the seven, if we go back in time) for I needed to get done with my shopping fever first. I met a lot of locals there, especially the person who sells those traditional colorful bags at the beginning of the market. He was a complete wonder to talk to, and he told me the history of the place. Later on, as I moved further, the beautiful shops made my heart tickle, and I came out with almost a dozen bags from the market.
There is something about traditional clothes, isn't it? The traditionally decorated jutis with ghunghroos, Rajasthani miniature paintings, wooden handicrafts and not to forget the camel skinned Nagra slippers. If you are a real fan of Rajasthani stuff, Hathi Pol is the place for you.

The next place that I set my foot to was the Fateh Sagar Lake, true to every word that you've heard about the place. The pride of the city, the Fateh Sagar Lake provides a distinct panoramic pleasure. You may opt for a bike ride on the east bank or can even go for a boat ride. I chose to walk while I enjoyed sipping that chocolaty cold coffee.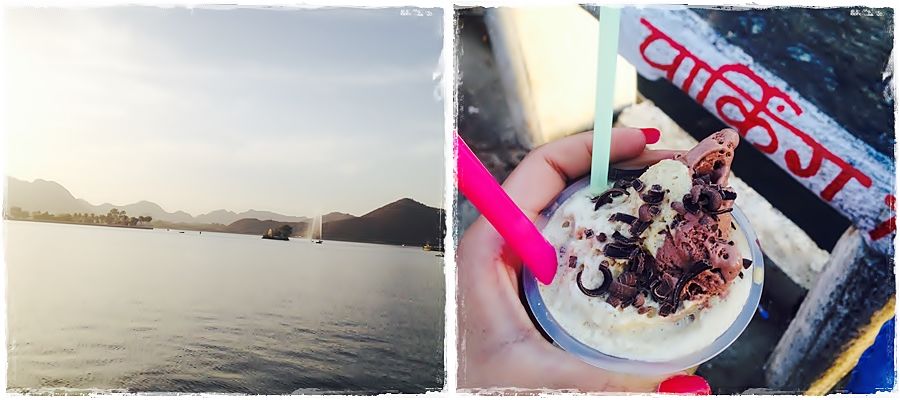 After one fascinating place, I headed toward the Pichola Lake. The best lake housing all the heritage hotels of the city is picturesque. I ditched my bike right away and took a long walk to have a look at the market, meet the locals, shop a little and visit the Jagdish Temple. Not to miss, I needed to visit these cafes I was told about; Cafe Edelweiss and Jheel's Ginger Coffee Bar & Bakery. Which to my surprise were spot on.

After having a scrumptious treat to my stomach, I headed over to the City Palace. Set up in 1959, the Palace is a tribute to the taste of the Maharanas of Mewar. The palace looks pretty planned, and its expanse looks like an edifice consisting of a lot of tombs, bastions, towers, canopies and decorated balconies, all leaving an unforgetful memory in our minds. It took me to another world, and I spent my entire evening, meeting a couple of people from Argentina and catching an early dinner at the bank. Heading back to my friend's place, we saw a couple of people partying at the bank, and we were done. The energy thrilled me to stay back at the bank and enjoy the loud music being played. It was 12 at night !!! A perfect end to my first day with dinner on the bank of the lake.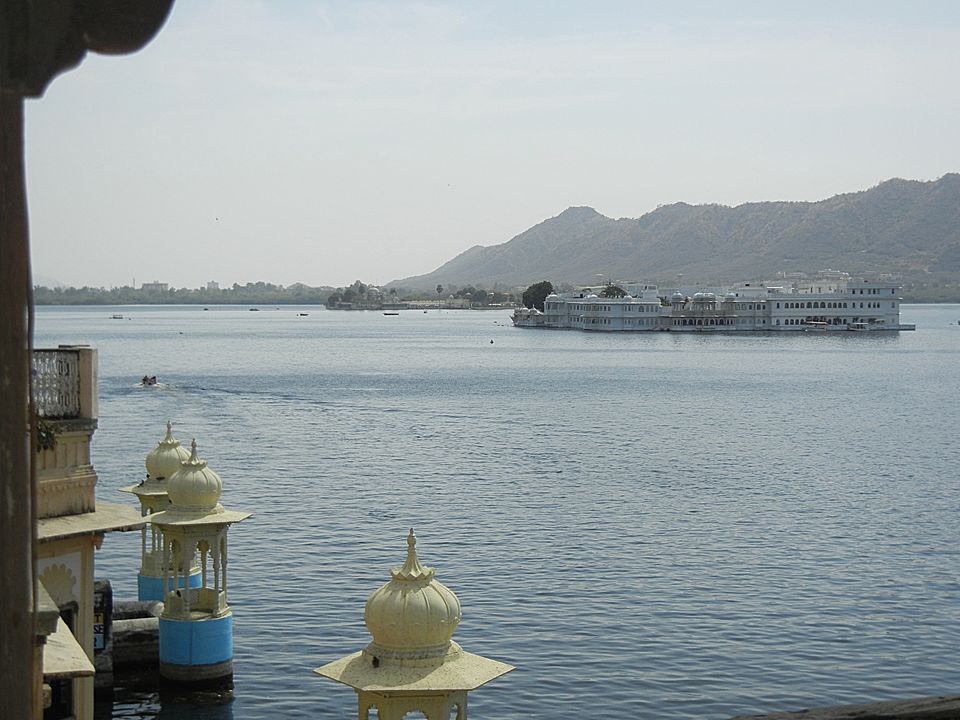 The next day was a beautiful morning. I knew I had to leave for the festival and I was bummed by the fact that it was not happening. The event was reinvented as a mud festival. Organized by RedFm, the festival was a myriad of colors along with mud and water. I wish I could have clicked pictures, but I missed them for I was so lost having fun. It was unbelievable, indeed and we left for a good bhang treat post that. Bhang Gali, inside Suraj Pol, was one long ride and we were colored more then we left the festival with. It was my first time and to tell you honestly, the thandai tasted like something you can never imagine. It was heaven; it tasted nothing like bhang.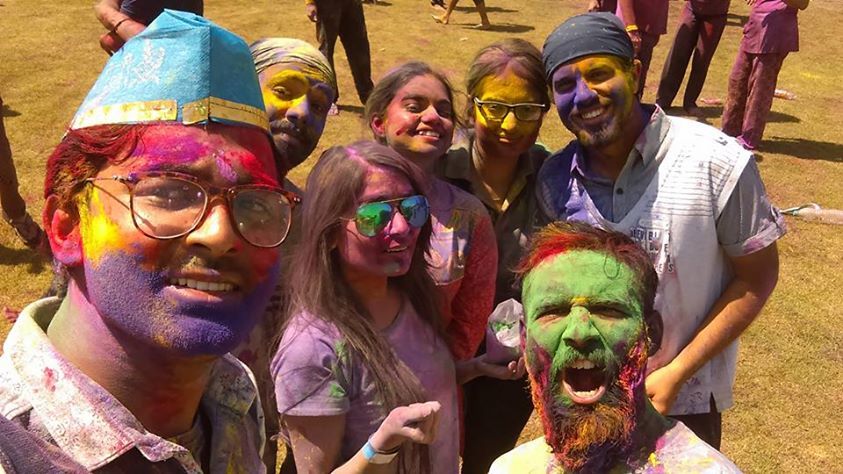 And our trip was over; I had to board my bus back to home. I slept my entire way back, and trust me I had this song on the tip of my tongue:
"Yeh sheher nahi mehfil hain!"
Every nook of every narrow street in the city of lakes resonates with the ethnic values. This city of lakes is a plethora of colors and a must-see for travelers. It is a dream destination and like I said, a paradise.