Being a more of a mountain person, beach was something I would rather stop myself until visit to this beach. It's been couple of times to Goa, this beach made me to fell in love with blue water.
Unexplored beaches always excite me to open the wide horizon. This beach literally added one more Gem to my beautiful travel Necklace.
Here you can spend quality time without much disturbance. This place is away from the hustle and bustle of the city and an hour journey from Madgaon.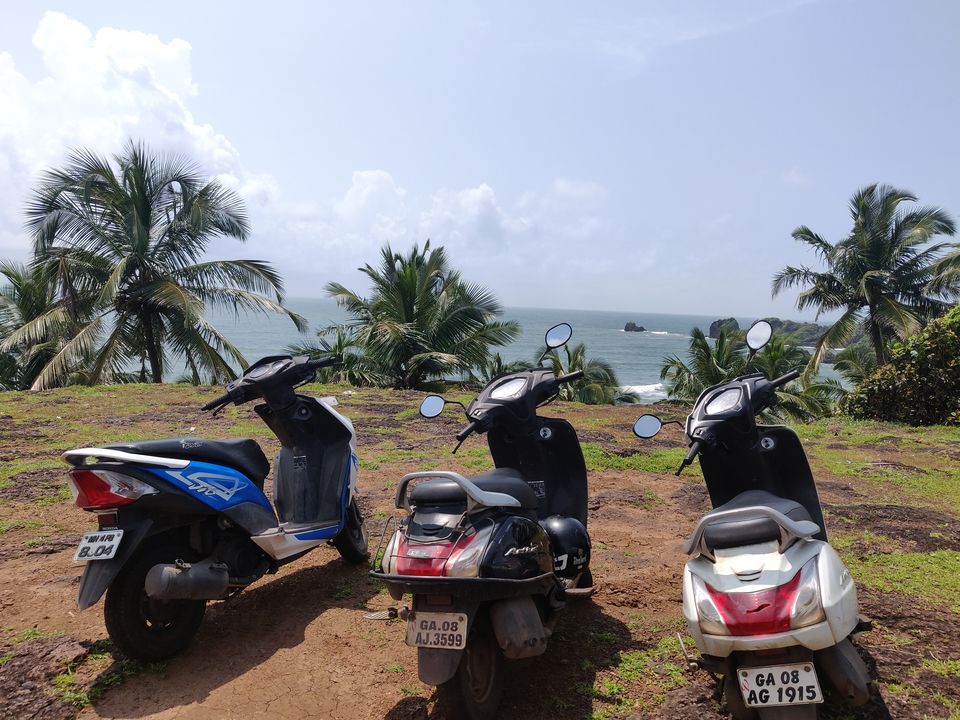 After couple of hours, we decided to go to the Cabo de Rama beach. To reach this beach we have to go down from the viewpoint. There is no signboard to direct the way. It is a narrow downhill path to reach the beach. I could not believe myself to miss such a mesmerizing beach till date.
History about Cabo de Rama Fort:
The fort gets its name from Lord Rama, the Hindu King from Ayodhya. According to mythology, the King and his wife Sita stayed here while they were in their 14 year exile from Ayodhya – story of the Hindu epic Ramayana. So the fort is thousands of years old, making this one of the oldest forts in western India.
There were a few battles between the local Hindu and Muslim Kings, but the fort finally fell to the Portuguese in 1763. But the Portuguese rulers lost interest in the fort after its importance diminished, and abandoned it. The fort was later turned into a prison, but was abandoned again.
It used to be called Rama Killa. Renamed Cabo de Rama by the Portuguese rulers when they took control.
My experience at Cabo de Rama Beach, Viewpoint and Fort:
The way to the Cabo de Rama viewpoint is smooth and scenic. This place is unlike then what we heard of party Goa.
When we reached the viewpoint, nobody was there except us. The view was insanely stunning! Every view was as if someone has painted and kept for an exhibition. I sat over there and enjoyed magnificent view of the Cabo de Rama viewpoint until my heart was satisfied. As it was only us at the viewpoint, we took our own time for the next move.
The place is so calm and quite that I could only hear the waves. Staying here for an hour or more will make your stress run away. The beach is not just beauty to the eyes but for the soul too.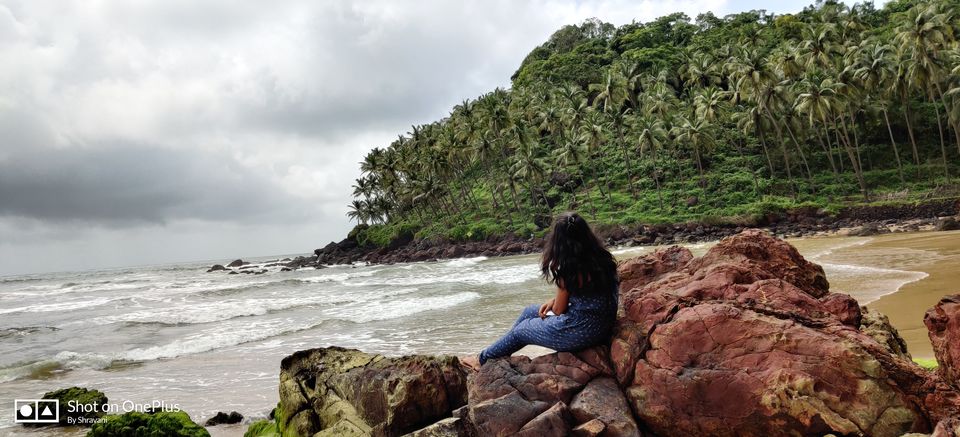 Here you can clearly see the backwaters meeting the Arabian Sea. The view is similar to seeing an action seen in slow motion. Just spectacular.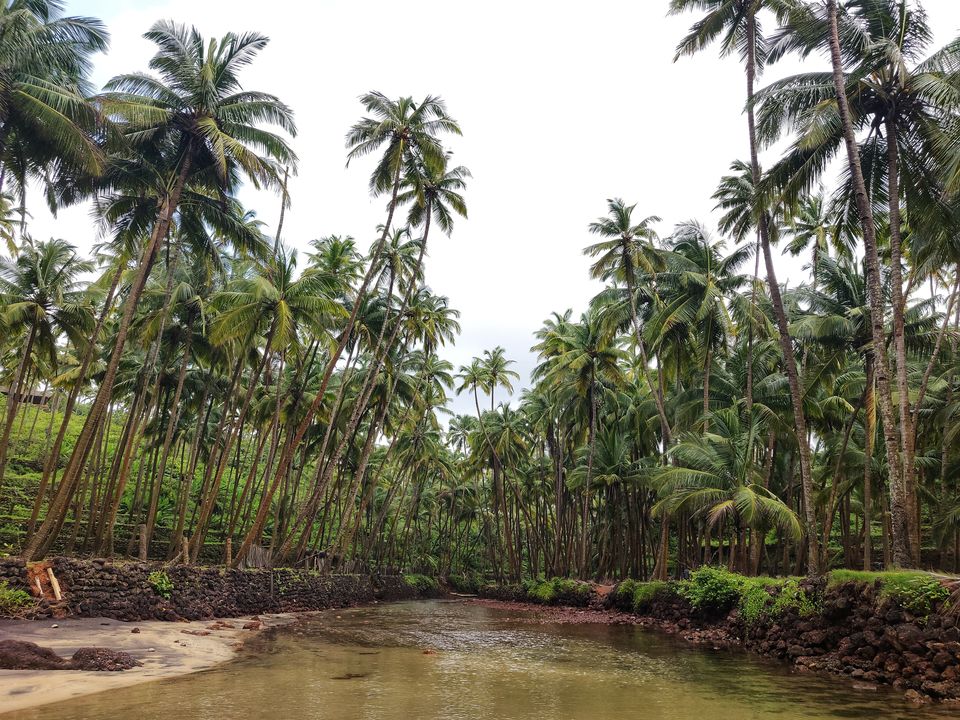 After spending quality time at the beach, we moved to the Cabo de Rama fort, which is just 1km away from the viewpoint. This fort has small church at the entrance, called St Anthony's Church. One side of the church, we encounter another beach (Do not have any specific name) down to the fort. Even this beach also has a good scenery, can spend some good amount of time here as well. From the other side of the church, there we go wonderful view of Arabian Sea stretching his hands and calling me.
On our way back witnessed a beautiful sunset.
This one beach I always want to visit over and over and I know that I am going to fall in love with it again more and deep every visit.
How to reach Cabo de Rama:
It is 30km from Madgaon and can easily accessible by 2-wheeler and 4-wheeler vehicle.
Where to Eat:
Near Cabo de Rama viewpoint, there is a small hotel where you can have food. However, do carry snacks and enough water with you.
After visiting this beach I felt my bucket list is proud of me :-P And this is how I turned out be a beach lover.