It was the month of New Year i.e. Jan 2021. & everyone were enjoying this New Year. I was all alone at my home. So, after some days I made a plan to visit some famous tourist attractions of Jharkhand. It was not surely decided that where had to go, just I planned to visit. At that time I was thinking that where had to go. Then next hour I received a call from my relatives. They told me that they were going to visit Hundru Waterfall – Ya, that Hundru Waterfall which is one of the famous tourist attractions in Jharkhand. They asked me that whether I want to join them or no. I instantly said them Yes as it was easy for me to visit there because my relatives live there. Next day in the morning i.e. on 16th January 2021. I booked a train ticket of DHN-ALLP Express from Bokaro to Ranchi of same day at 1.30 pm. Then at least at 4 pm I reached at Ranchi JN. Railway Station. There after reaching at the home, I stayed there for 1 day. And next morning, we all were ready to go. Then almost at 9 am, we left for Malghonghsa. After travelling almost 2 hours. we reached at the entrance of Hundru Waterfall. We park our car & took 6 tickets. After that we started going down & after landing 750 stairs we reached at the main & beautiful location of Hundru Waterfall. We all were very happy after sawing the beautiful scene of Hundru Waterfall. Then we spent some time there, clicked some photos and had lots of fun.

We spent almost 1 hour there, and after spending some time there we started going upwards. Again we completed 750 steps & reached at the top. After reaching there we left the place & went for Patratu Valley. On the way we felt hungry that's why we stopped our car near Hotel Madhuvan Vihar which is located at NH 33, Ranchi - Patna Road, Bangaon, Ormanjhi, Jharkhand. After that we had lunch there & clicked some pics for memory and left that place.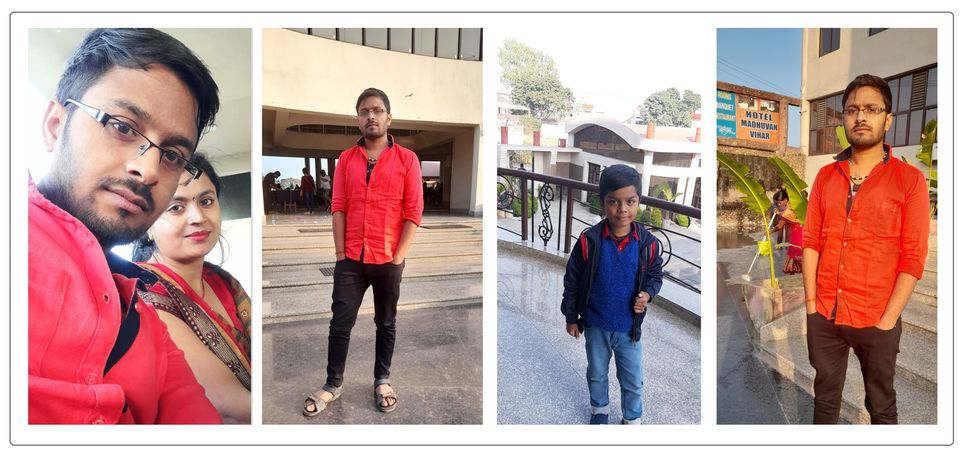 After that almost at 4.30 Hrs. we reached at Patratu Valley which is forty kilometres away from Ranchi. It has its lush greenery, mesmerising views and misty mountains. Visitors can see the Patratu Dam on one side and an expansive green belt on the other. Almost as beautiful as the valley is the drive to this picturesque destination, where one can catch glimpses of the sparkling water and winding roads. After reaching there we saw the beautiful and outstanding natural beauty of Patratu Valley. Then we captured some memories of the beauty of Valley i.e. took some photos of ourselves and spent some time there.

Our full day trip had been completed that's why we come back to Ranchi and next I returned to Bokaro by PNBE Janshatabdi.