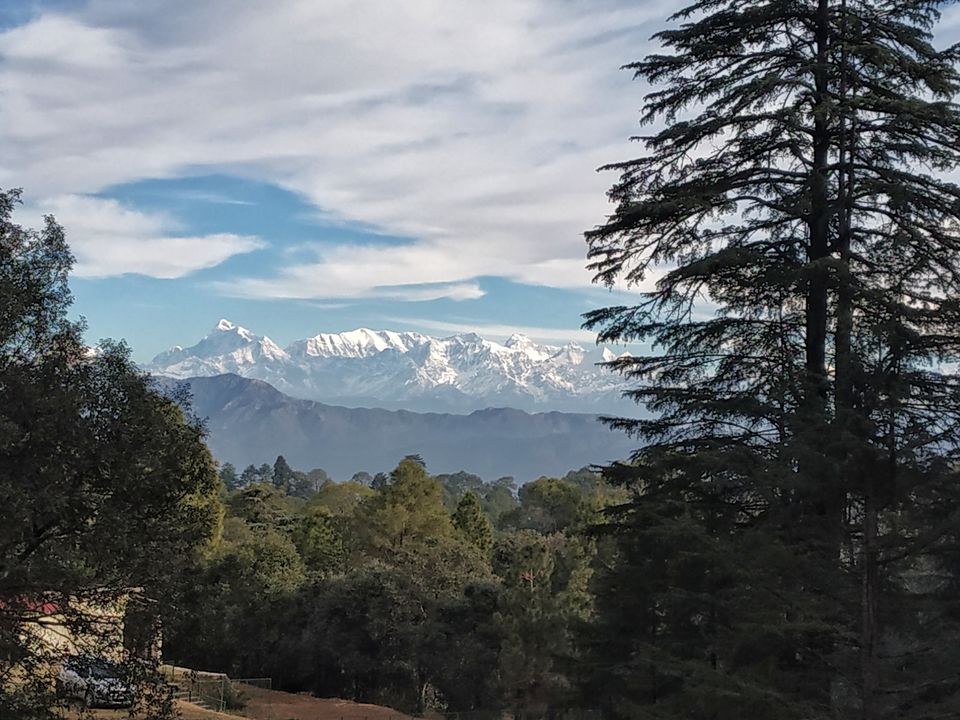 Ranikhet is one of the most magnificent hill-station in Uttarakhand that gives a pretty amazing view to the gigantic Himalayas. Everything about this little town is so special, you'd never want to come back. Covered with lush greenery and tall pine trees, temperature and weather is very pleasant throughout the year. We had taken a road trip from Nainital in mid-december and it was yet to receive it's first snowfall, so the locals were referring it to be the best season of the year.
After we reached, we had a nice meal and left for sightseeing. While going to Chaubatia gardens, we discovered a forest where a guide recommended us to take a paid tour to find out about variety of Ayurvedic trees. This tour to the forest is not at all recommended because they basically tell us everything that we already know.
On the same day, we happened to discover this restraurant called Meghdoot right near Ranikhet cantt and ordered Paneer Pakodas to enjoy in the freezing weather. They were super delicious and I loved them so much, that I had to go again..Guess what, the taste was exact same. If u ever head towards Ranikhet, do visit this place.
On the day two we explored the near by golf course, and were planning to go to haidakhan temple but we had to leave for kausani so couldn't make it.
Overall this place was the most beautiful hill station and extremely budget friendly if you take your car . Would strongly recommend everyone to visit atleast once in their lifetime.