Me and my partner are working in MNCs. We both have a pretty hectic life. We reach our offices by 9 and come back by 7pm. We cook and talk about our everyday life, browse a little on web and then go to sleep. What we really love about us is our ability to talk about anything and everything under the sun. But lately, we have been so busy in our everyday to-do list then we didn't get time to just sit and talk. So, We randomly decided to take a trip to nainital. It's one of the hill stations that is close to Delhi. If you are living in Delhi, you'll know that it has become pretty hot here. So, a hill station was our obvious choice.
We booked 2 third AC tickets in Ranikhet express in tatkal on 4th April. We did our usual office hours on friday, went back home,packed and left for metro station to reach old delhi railway station. We went to DLI station because it was most convenient to us. You can also board train from gurgaon, Delhi cant and Delhi s. Rohilla.
We got down at Chandni chowk which is directly connected to DLI railway station. We boarded the train at 10pm and slept comfortably to reach kathgodam at 5 in the morning.
We took a taxi from outside the kathgodam station and they charged us 700 INR. It took us 2 hours of long drive through hills and clouds to reach our resort. We stopped in the middle to have maggi and tea. We watched sunrise in this small cafe on the outskirts of the city.
There were lot of other travellers, newly weds and families there.
We reached our hotel at 7:30 am and did an early check in. The staff was pretty nice and they accommodated our early presence. We took a short nap and then hired the same taxi that dropped us for nainital tour at 1500 INR. You can also hire a bike(mostly avenger or royal enfield) or a scooty at almost same price.
He took us to visit the lakes first. We went to sattal lake first, which essentially is a lake which gets it's water from 7 interconnected fresh water lakes. There were lot of small activities at the lake. We did kayaking and it costed us 150 INR per head. Then we went to kamal tal which is basically a water body covered in lotus. It's particularly beautiful in the monsoon(around July-september). Kamal tal is locate close to naukuchiatal. Naukuchiatal gets it's name because it's a lake with 9 corners. It's also a hot bed for paragliding and other water activities.
After that, we went to bhimtal which is said to be a lake larger than the nainital city itself. It had beautiful clear water and had lot of small cafes and joints to eat.
After that, we went to the famous mall road which is a 1 km stretch around naini lake. It's a beautiful walk with lake on one side and shops on other. You can browse through various souvenirs, wood artifacts, eateries, handicrafts and clothes shops. We took lot of picturesque photographs, had a hot coffee and took a long walk talking about our interests, our future and our bucket list.
We reached back to our hotel around 6:30, we stayed in our bed and listened to some music. After that we went to hotel spa and booked one Swedish massage and one aromatic massage for ourselves. The lady there was really good. She was courteous and knew her art well. We asked her to focus mainly on our lower pack pain due to long sitting hours. It was nice, calming, 1 hour long- hot oil massage and it really took the stress out of our bodies.
Back at our room, we ordered room service, ordered a bottle of wine and talked till 2 am while gazing at the stars from our balcony in the subtle cold weather of nainital.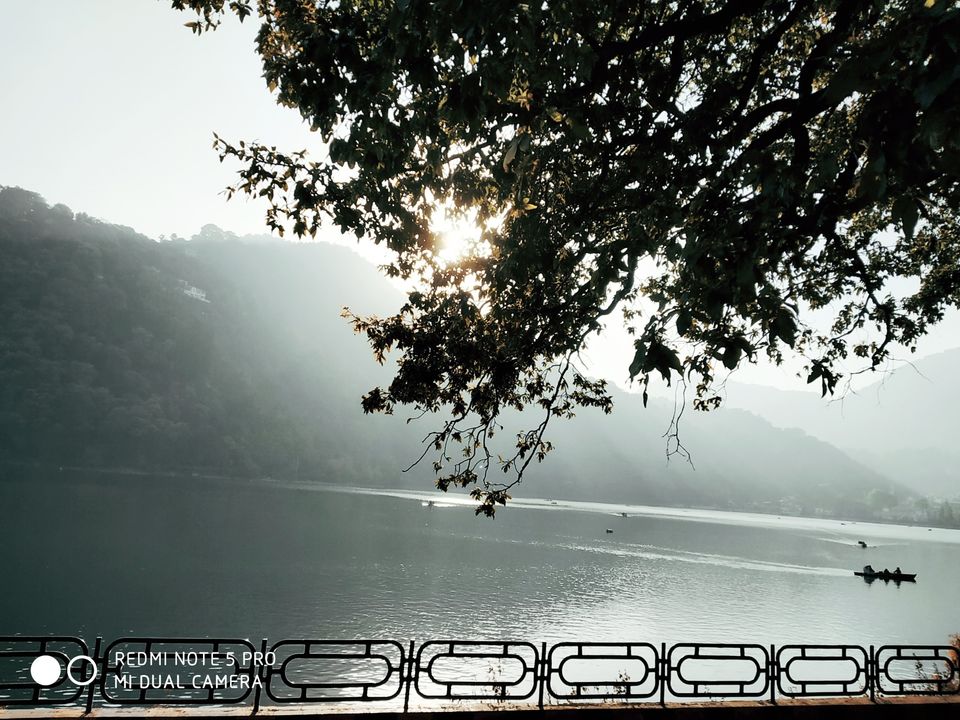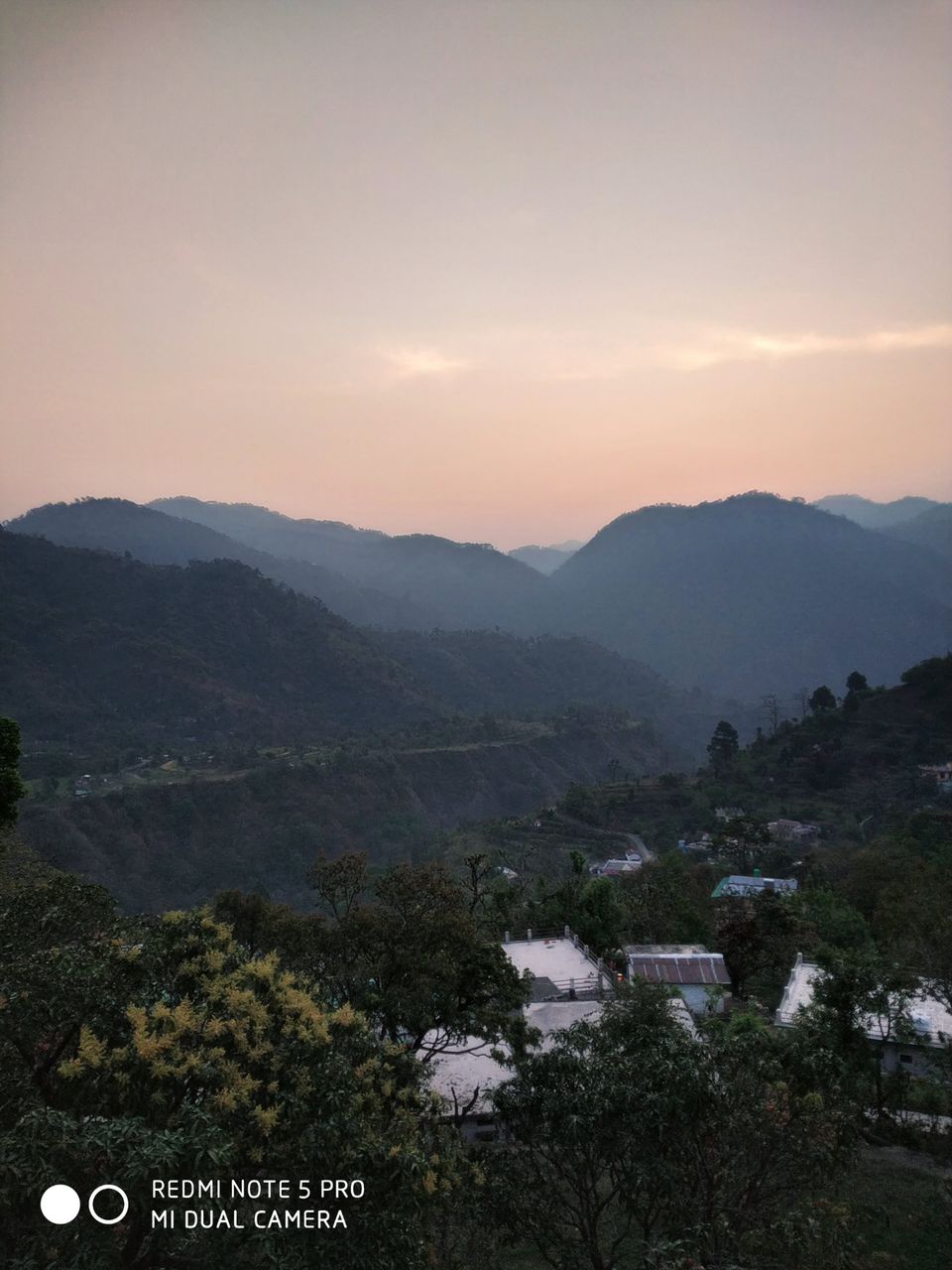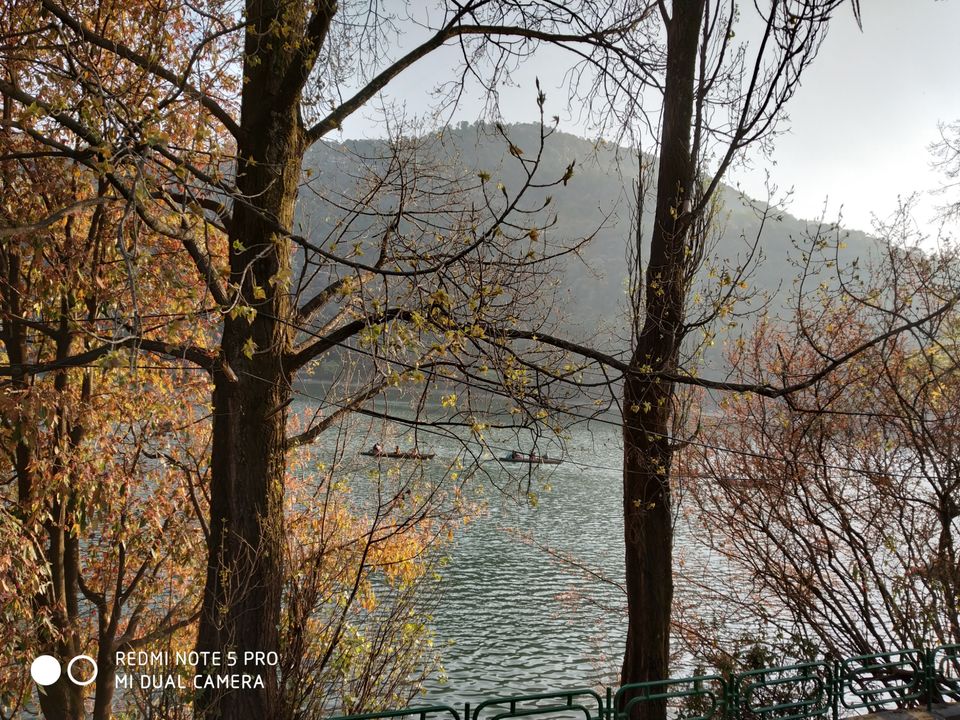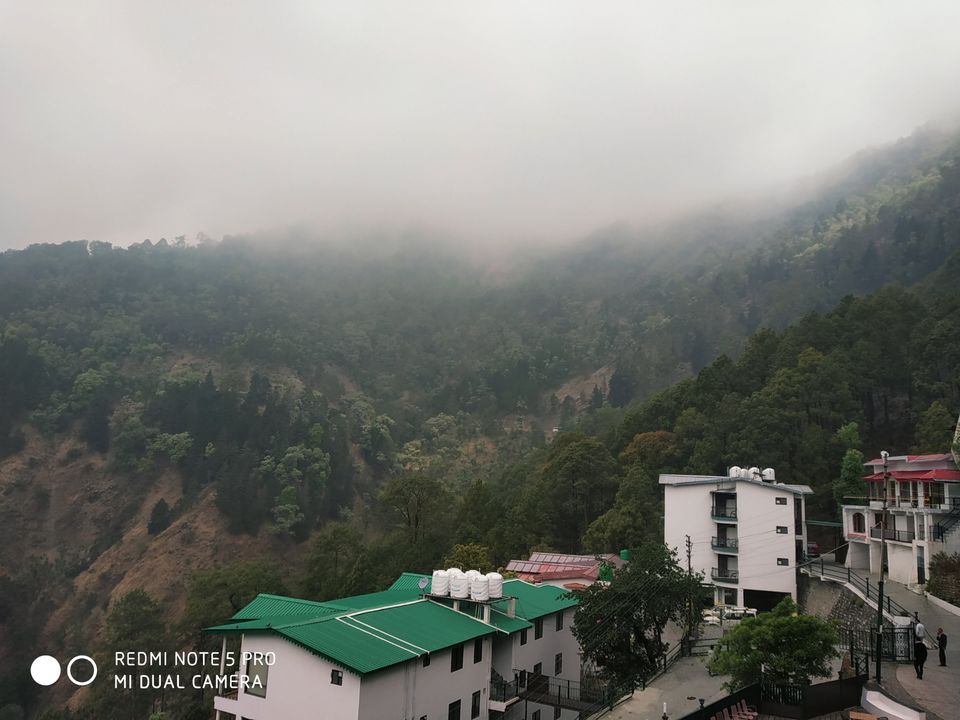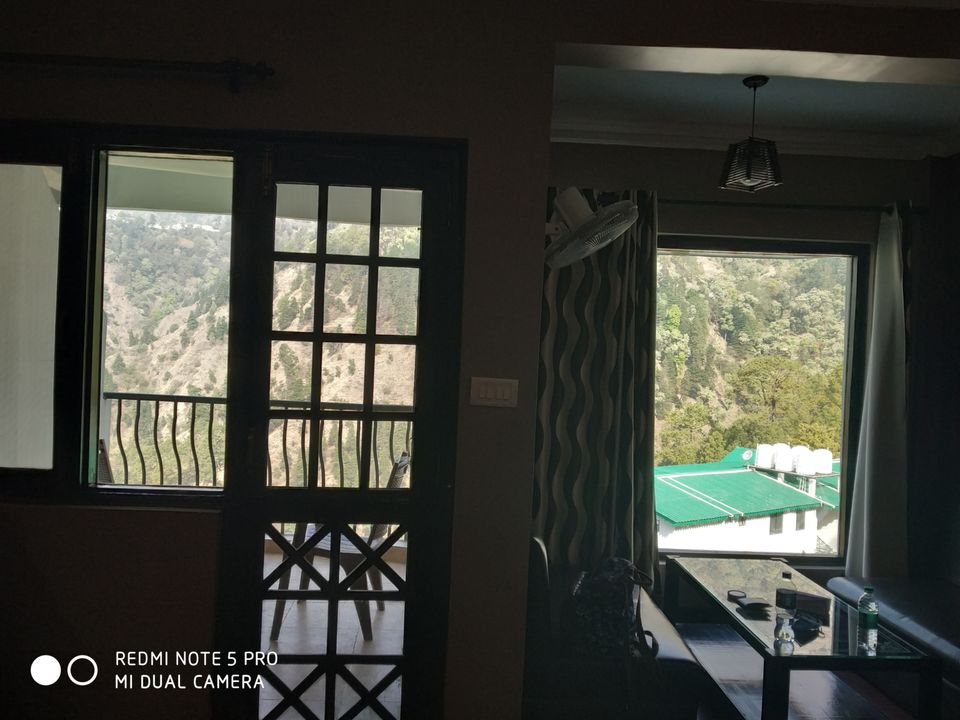 We got up at 8:30am, had a filling breakfast at the hotel and left for Corbett in a taxi which took 2500 INR to and from from nainital to Corbett. Although, after the trio got over, they hassled us to give them 500 rs more which was in a bad taste. So, I Strongly recommend that you leave no uncertainty of any kind in the decided price. Since they were the local taxi union, we didn't argue much and ended up paying 500 more than decided.
But anyway, back to where we were. So we left hotel at 10 am and went to see naini peak and nainital waterfall. We didn't exactly cover the entire naini peak since we had to catch 2:30pm jepsy ride at Corbett. But you can either trek or take a horse ride for the same. On the horse, you'll cover 6 view points. We hardly covered one but thoroughly enjoyed the one we did. ????
The ride to Corbett was one that people write about in books and talk about in movies. The roads were beautiful and smooth while the hills were tall enough to save your from the sunlight and wide enough to let you enjoy the drive. We stopped for tea and pakora on the roadside stall and that along with the weather was just perfection.
We then drove towards Corbett and the temperature increased as we went closer to Corbett. We took a detour to visit some random temples here and there and then stopped at Corbett waterfall for a while.
The entry ticket is 50rs per head and 100 rs for a vehicle. You have to walk a little to reach the waterfall. It's in the middle of a well maintained forest. Swimming or going into the water is not allowed. You can just visit it from far.
In the middle of 1pm heat,a waterfall is a bliss. So, We sat there in silence for a while.
We then went to the entrance gate of the forest where we hired open top Jeep for 4k INR for 3 hour ride. You can also opt for 6-hour canter ride which will cost you 1500 per head. At 2:30 pm we left for the forest with our driver/guide telling us stories of tiger sightings and how the local villagers live around the forest in harmony with the animals.
He told us why the forest needs protection from the traffickers. We saw monkeys, various kinds of birds, elephants. Although personally, the best part for us was driving over the river, getting drenched in rain while standing in an open top jeep, being stuck in hailstorn and having delicious spicy maggi on our way to ramnagar.
We reached our hotel at 8pm. The hotel staff was polite. They even provided accommodation for our cab driver without any additional charge. We arranged for hukkah from a shop outside the hotel at 650 including the flavour and coal.
We set up the hukkah in the balcony, had dinner and talked till 1am.
Next day, we drove back to kathgodam to catch a morning train.
Nainital is perfect for a laid back weekend and we are not complaining.