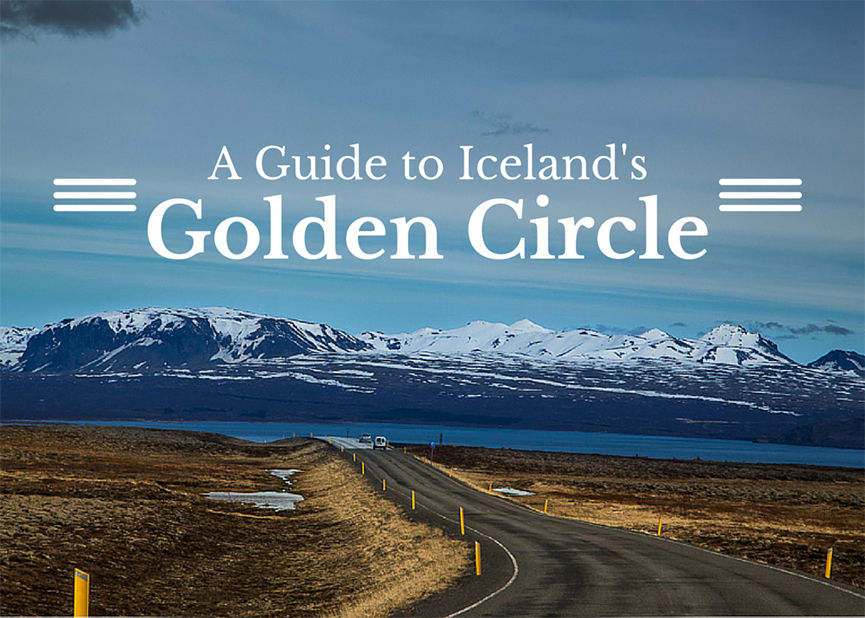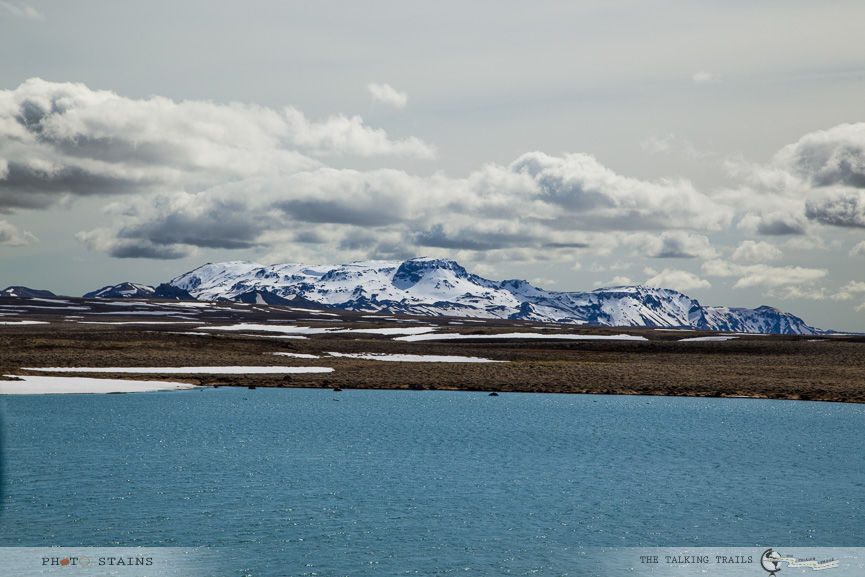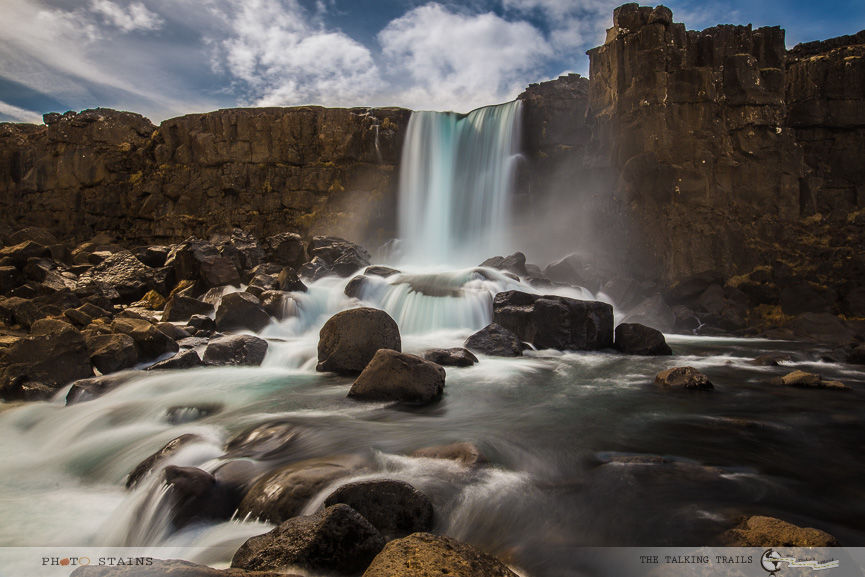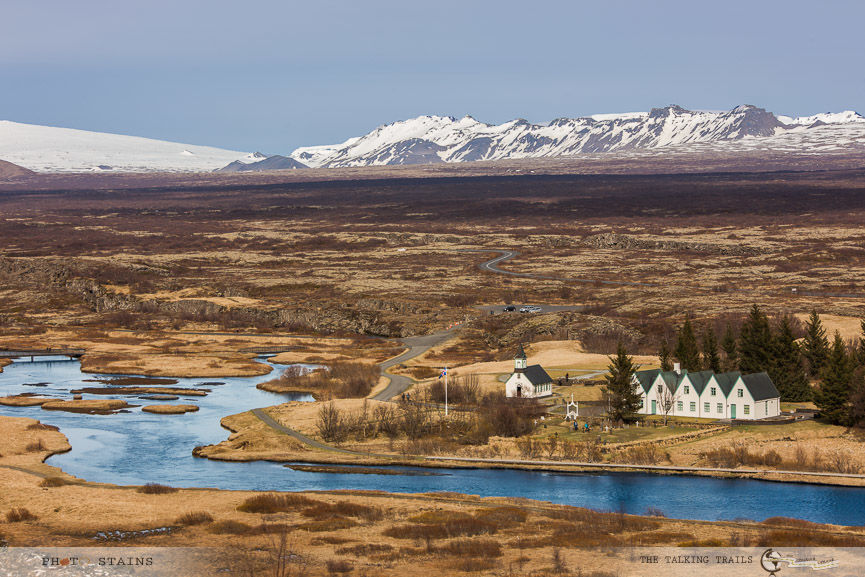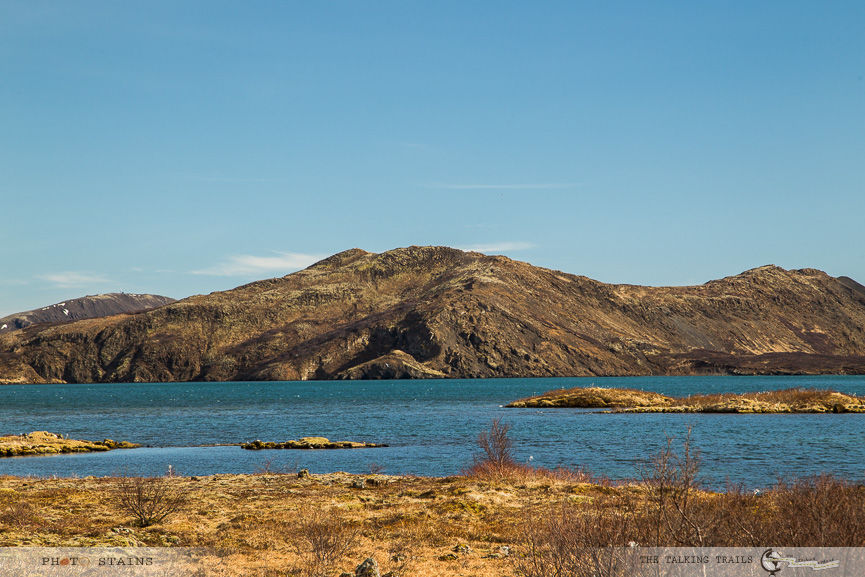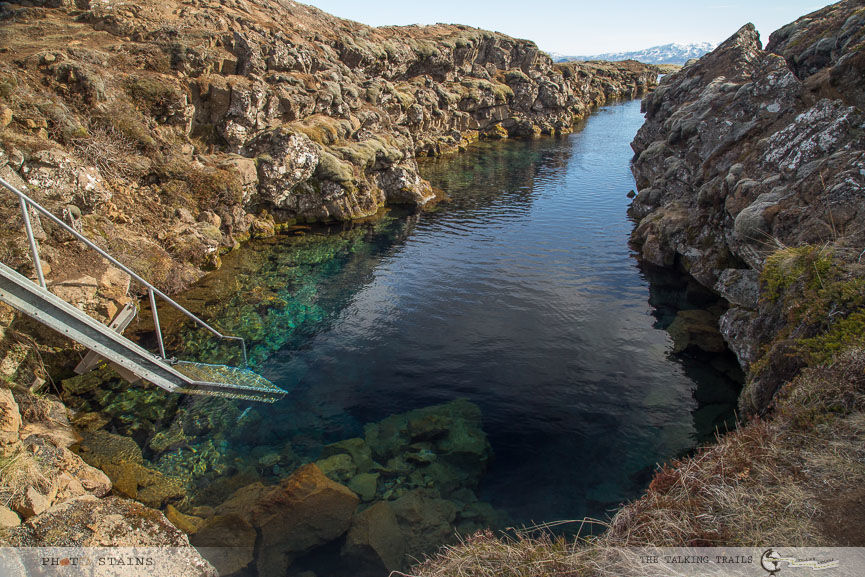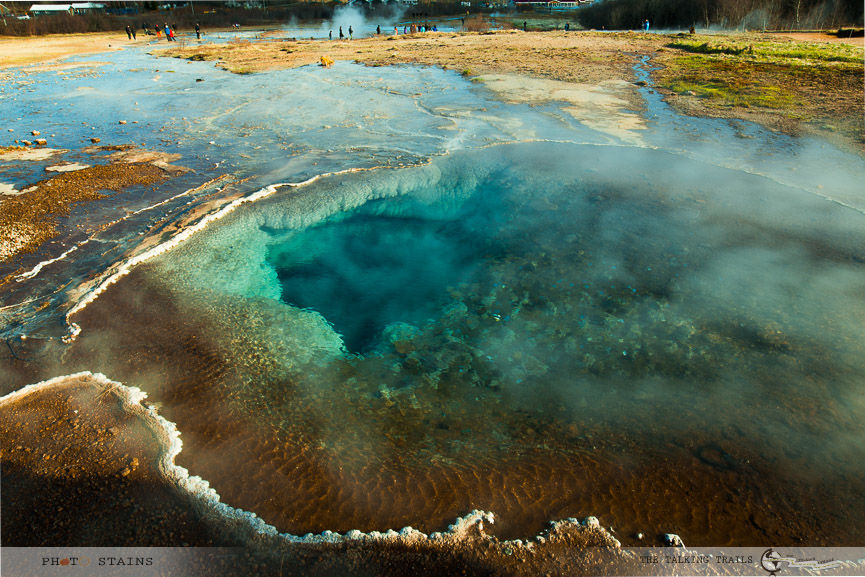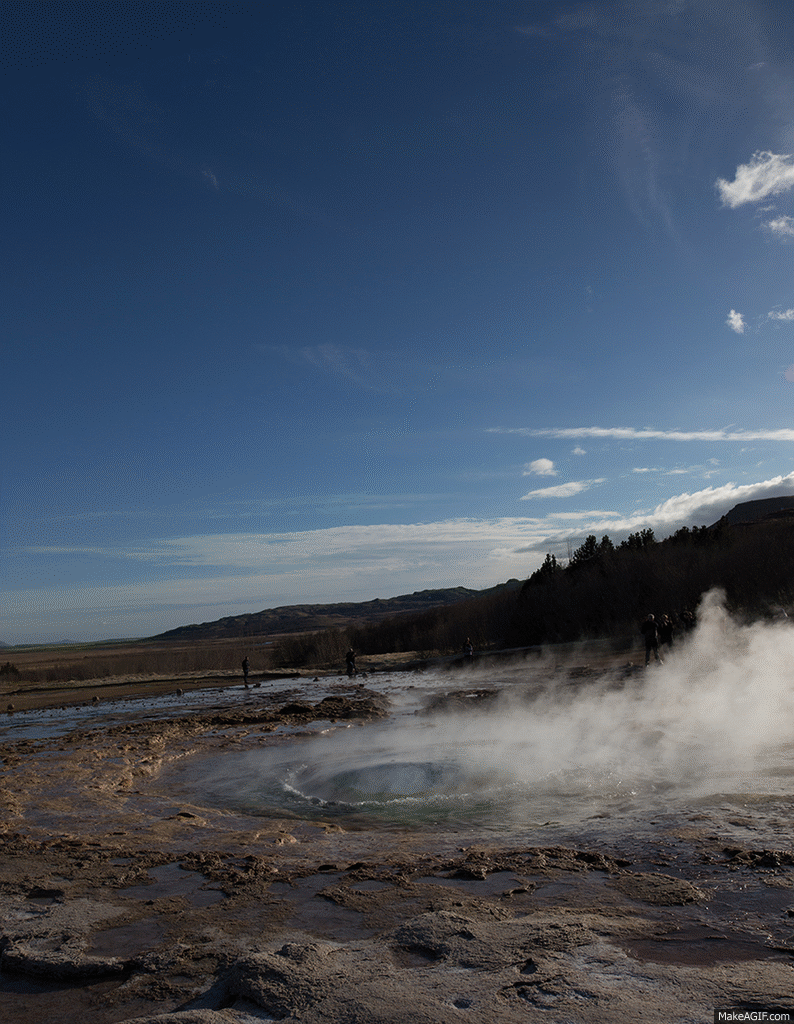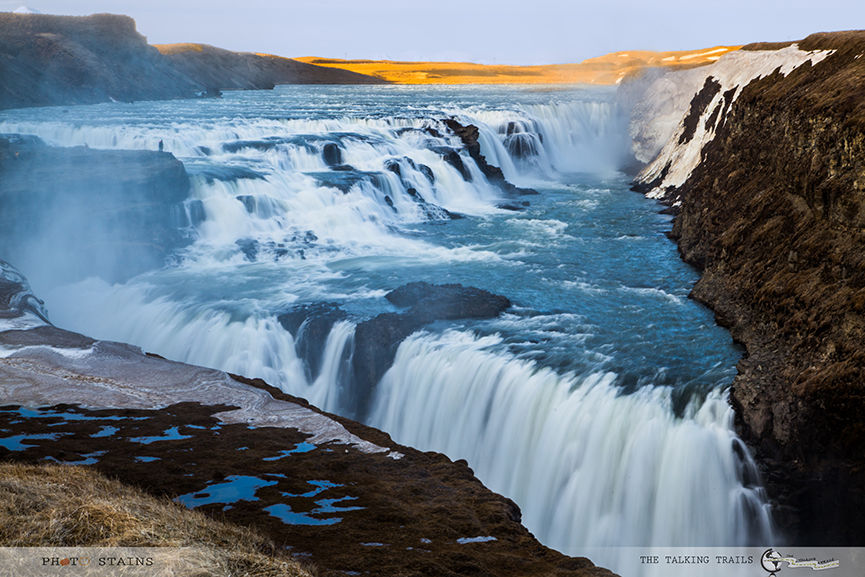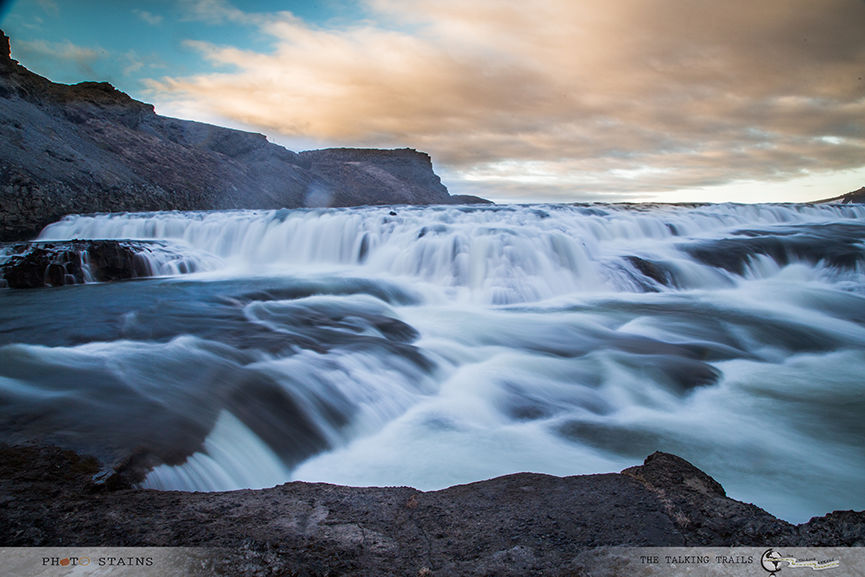 Iceland is a country which takes your breath away. And it all starts with the Golden Circle. The Golden Circle is one of the most popular day trip for visitors to Iceland that packs the action of viewing tectonic plates, waterfalls and geysers all in one. If you can't spend a week driving Ring Road , circling the smaller Golden Circle route is your best option and soon you will find out: "Why?" The Golden Circle is a 300 km loop, starting from Reykjavik to Central Iceland and back that takes you through Iceland's first national park , Þingvellir, Haukadalur geysers and iconic waterfalls of Gulfoss. If you only have a day (which is a tragedy) , yet you want to know about all that Iceland offers, the Golden Circle is trailer of that movie. So here I present "A Guide to Iceland's Golden Circle".. but before you go any further here are few things to know.
Things to know :
With public transportation being so limited in Iceland there are only two ways to enjoy the Golden Circle – a group tour or renting a car. My suggestion will be to rent a car since that gives you liberty to stop just anywhere and take detours as per your choice.
All the attractions on this route are free which means no entry fees anywhere.
Do wear comfortable shoes as you will walk a lot.
If you plan to do underwater dive at Silfra, do make bookings in advance with tour companies.
Since there are so many farm animals in Iceland, it goes without saying that drive carefully.
Dressing up in layers is key to enjoy Iceland. DO not forget to bring waterproof jacket since Iceland's weather is very unpredictable.
It can be difficult to find places to eat when outside of Reykjavik so stalk up your food from local grocery store.
Gas is relatively expensive in Iceland however a full tank should be good for the Golden Circle.
In case you want to know more tips and tricks about Iceland, click here.
Where to Stay :
As I said if you only have a day, Reykjavik will be your perfect choice. There are numerous hotels and many Airbnb options in Reykjavik.
Where did I stay: Hotel Hafnajodur
Why: Relatively cheap and had breakfast included. Was closer to airport and had many grocery stores and restaurants nearby.
Things to see :
1) Þingvellir National Park : Þingvellir or Thingvellir(as we know it) National park sits at the emotional and geological heart of Iceland. Emotional because Thingvellir is Iceland's first national park, a UNESCO's World Heritage site with world's first democratic parliament dated back to 930 AD. But I think the coolest thing about Thingvellir is the fact that it is one of only two places in this world where you can see North American & Eurasian tectonic plates slowly splitting apart from each other. This place is called Silfra and people often opt out for snorkeling or scuba diving here. These North American and Eurasian plates are moving apart 2 cm per year making Iceland hub of geological activity. Well you will surely stop at a lot more places in this national park but following are the things that you must not miss.
Oxararfoss Waterfall
Þingvallakirkja Church : This Church has been a part of Iceland ever since the conversion in Iceland to Christianity. There is a lot of history to this place and this is indeed one of the most historic places in whole Iceland. You must not miss it.
Þingvallavatn lake : Lake Þingvallavatn is one of the largest lakes in Iceland and is very popular for fishing among Icelanders. The lake is beautiful and is so big that you cannot see the other end of lake. You can enjoy the view of lake and church together from the view platform at Haiko.
The view platform and dial at Hakið : Just before entering the national park from Mosfellsdalur , there is a view platform with a sun dial. You can enjoy the view of Church and Þingvallavatn lake from this elevated platform.
Silfra : I guess one of the very few sites (or may be the only one) in this world where the tectonic plates are actually visible.
2) Strokkur Geyser: The valley of Haukadalur, located at almost 45 mins from Thingveller ,is home to geothermal energy of Iceland . There are two main geysers in this area : the Great Geyser and Strokkur. The Great Geyser doesn't erupt anymore but Strokkur constantly explodes .
Fun Fact: Upon seeing the exploding pools of water, Europeans had no terminology to describe this phenomenon and hence started using the term "Geyser" , as Icelanders used to call. From here began the use of the word "Geyser".
Strokkur Geyser explodes in every 6- 8 mins and shoots upto 20 -25 meters in height. It is so thrilling to watch it explode. Just keep in mind the direction of explosion as the water that comes out of this geyser is boiling hot and you can get seriously burnt if it directly falls on to you. I tried making a video of its explosion, check it out at the end of the blog post(pardon the appearance as its my first try at video making )
3) Gullfoss Waterfall: I have said this before and I will re-iterate myself , "There are waterfalls and then there are Icelandic waterfalls". Gullfoss also known as "Golden Waterfalls" is one of the most known waterfalls of Iceland and final destination of the Golden Circle. It is a must see and there is no way that you can miss it (and actually many other waterfalls). Don't worry I will take you through the whole list in my upcoming posts. It is at a mere 10 minutes drive from Geyser. 32 meters high, the Gullfoss waterfalls is fed by Hvita river and kinds of disappear in a basalt ravine. You can enjoy a bird's-eye view by climbing up the stairs near the waterfall (in case you do not want to get wet). For a more closer look I will advise to wear waterproof jackets as the falls create a lot of mist , good enough to make you wet.
Fun Fact : Gullfoss is the site of one of the first environmental protests in Iceland. It was planned to transform Gullfoss into a hydrothermal powerplant. Hats off to the efforts of a woman who fought with the government authorities and saved this national treasure .
What I missed : Kerid Crater Lake
So that is all you need to know about Golden Circle. Iceland is so beautiful, do make most of your time while you are there. Guided tour or self-drive, just fasten your seat belt and get ready to fall in love with the wild and rugged beauty . If you have been here before, I will love to know about your favorite stops because I am sure you must have made many . Feel free to message me or leave a comment if you want to know anything more. I am good at replying fast. Thank you so much for stopping by.
Originally published on The Talking Trails.