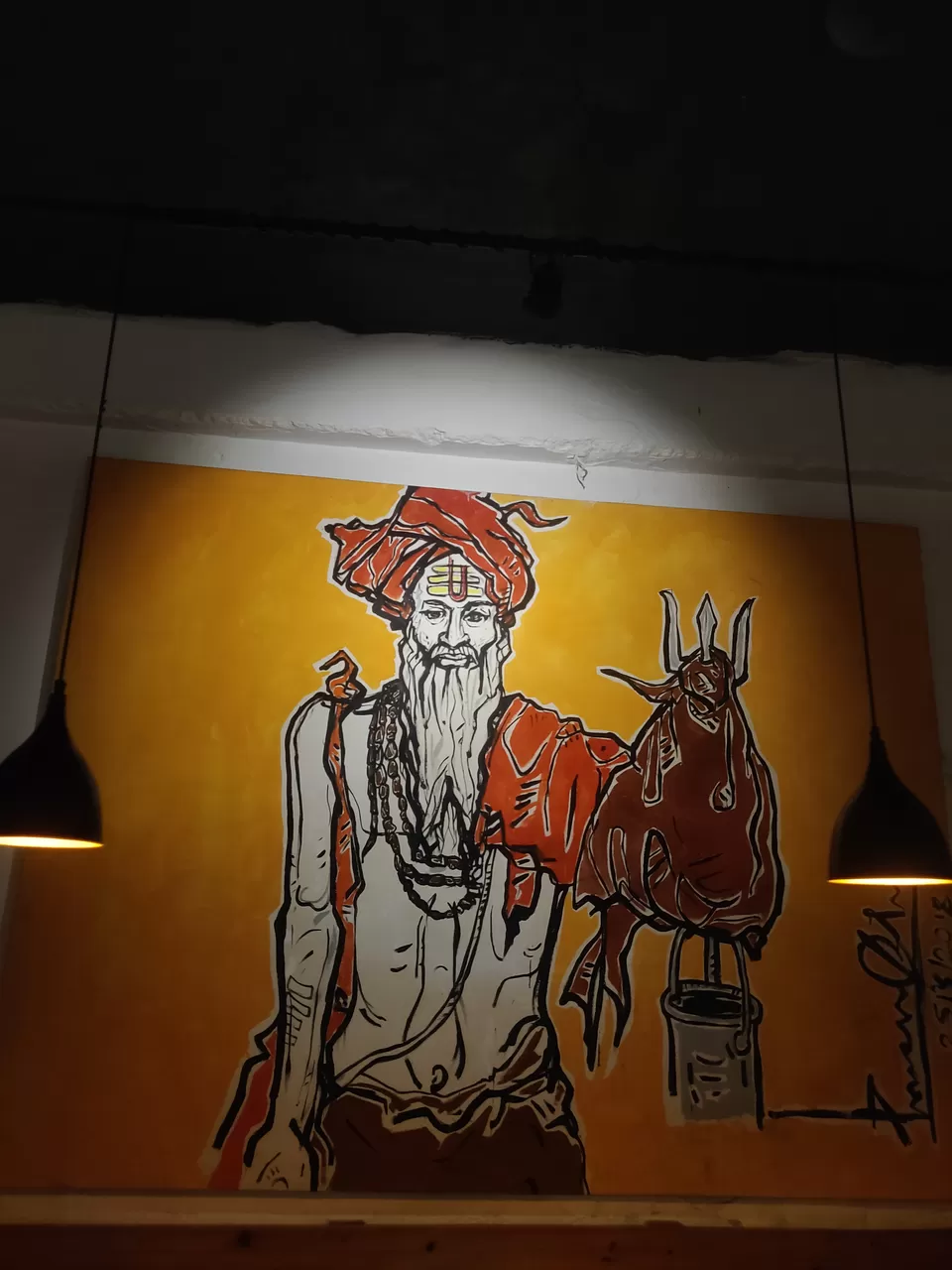 There are very few places in the world which have something to offer for every kind of traveler. On what has only been my second visit to the holy land of Rishikesh, I am pretty convinced that this is surely one of those places. It is quite an interesting mélange of spirituality and adventure. But after having spent a few days here as a solo traveler, I believe there is a lot more to the city. I like to call it "The blissful abode"
The beautiful sound of the flowing ganga river is the best welcome you can get as you set foot here. That will in fact also be one of the most prominent views everywhere you go from that point on. Aside from that, you will read the words yoga, meditation or river rafting everywhere you look. You will most definitely be convinced that you will either leave the place with a tranquil mind or an adrenaline pumped-up heart. But if you are someone like me, who likes to experience everything a place has to offer, you might just leave with a mix of both.
There are many reasons why I say this place is for everyone. Firstly, it has a range of options for accommodation. From budget hostels (costing only about Rs.600 a day) to one of the most expensive properties of Taj (costing about Rs.45k a night), there is no dearth of options if you choose to stay here for a few days. This is one of many reasons Rishikesh is on the top of list for solo travelers, students travelling on budget as well as foreign nationals looking to stay here for a longer duration.
The budget options also extend to food. There are at least about 100 or more cafes in Rishikesh. They majorly cater to a vegetarian palate since the place has a spiritual connect but there are some which offer non-veg food as well. Most of the cafes here are located on the banks of the river Ganga and offer the best view. What is also interesting is the fact that every café here has a theme of its own which gives the place a whole new character and vibe.
For the adrenaline junkies, this is the best place in the country to try river rafting. Also known to most as white-water rafting, it will give you all the high you need from the trip in just about 3 hours. Another sport which is an absolute must-do here is Bungee jumping or reverse Bungee jumping. It is for the thrill-seeking souls wanting to try a jump from 83 mtrs above the ground. For the not-so-adventurous ones already freaking out with the thought, there are some beautiful camping sites by the ganges which are equally fun. The tents are set for most part of the tourist season and you can enjoy the campfire nights here at a very reasonable cost.
A lot has been already spoken about the magical experience of ganga aarti at Triveni ghat. I would just like to say that it is an absolute must-do when you visit here. Be prepared to be surrounded by hundreds of people wanting a glimpse of the pandits performing the aarti at sunset and you are sure to be mesmerized in that moment (if you can avoid focusing on all the chatter around you). I still remember getting goosebumps the first time I attended the aarti. So even if you are a non-believer, do attend the aarti once for the experience of it all.
Rishikesh is also known to be the "Yoga capital" of the world and rightly so. It has a range of courses for absolute beginners to advanced professionals. Some of the best yoga institutes offer amazing yoga retreats all through the year. This is the perfect place to unwind with such tranquil surroundings and pious elements all around you. No points for guessing why Rishikesh has always been a favorite with foreign nationals visiting India to learn about Yoga, spirituality and more. You can team it up with a relaxing ayurvedic massage and you are sure to fell all things heavenly.
If you did reach here, I hope you are convinced that no matter what age/stage of your life you are at, there will be something for you to experience in Rishikesh. For a true-blue Mumbai girl, coming back to actual traffic jams from rural traffic jams (Read: Herd of cows), it is quite an adjustment. I know it for a fact that I am going to re-visit this holy land many more times in my life, always coming back with a more refined version of myself.
Recommendations:
Stay options: (Budget)
1. GoStops Hostel -Laxman Jhula
2. Blue Jay Hostel – Tapovan
Cafés:
1. Nirvana bistro
2. Arches
3. Little Buddha
4. Divine café
5. Honey hut
Note: The adventure sport activities are shut during the 4 months of monsoons between June-September. In case you are visiting Rishikesh to experience these activities, you should visit between October-March period.