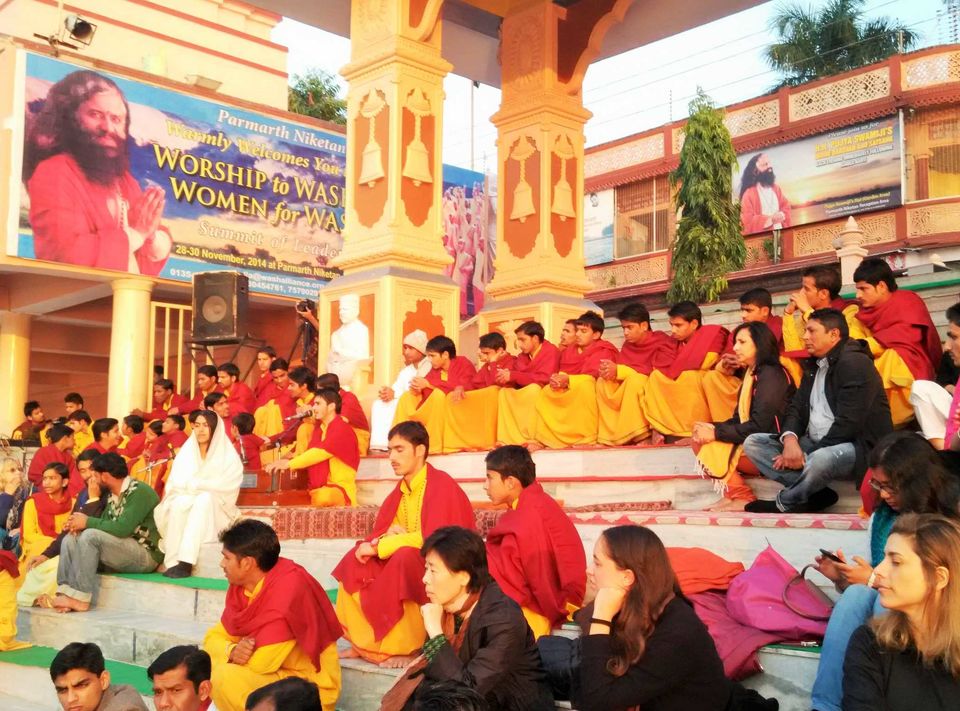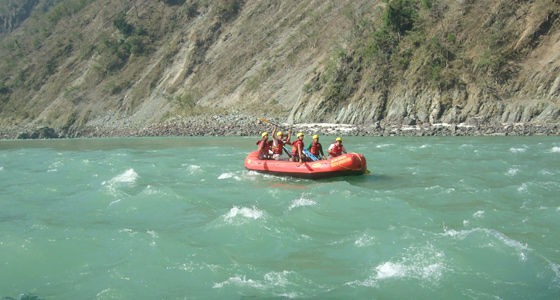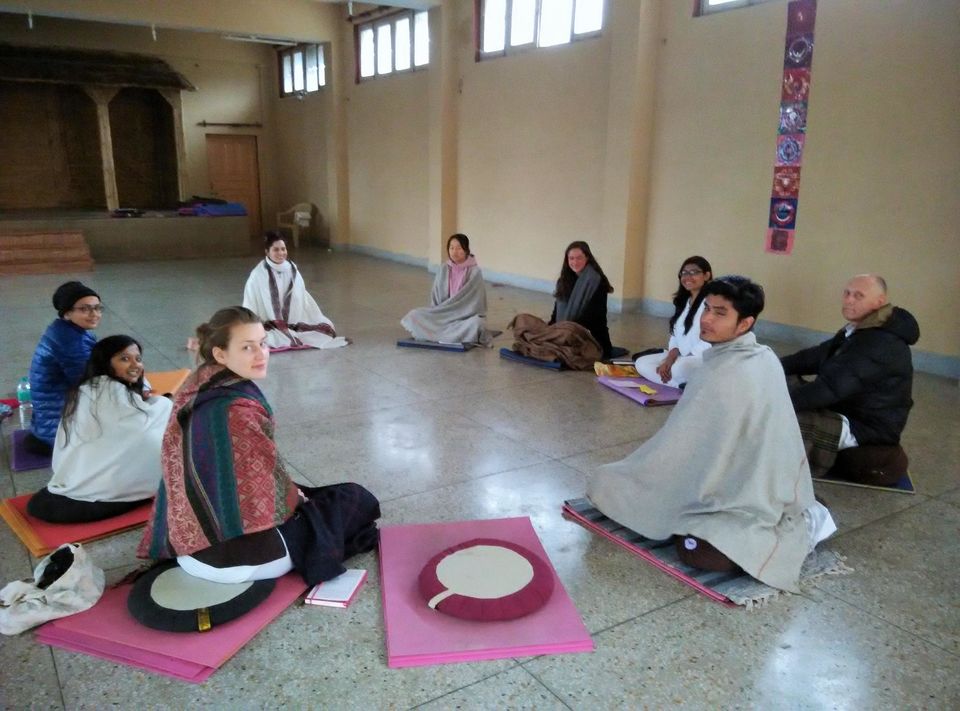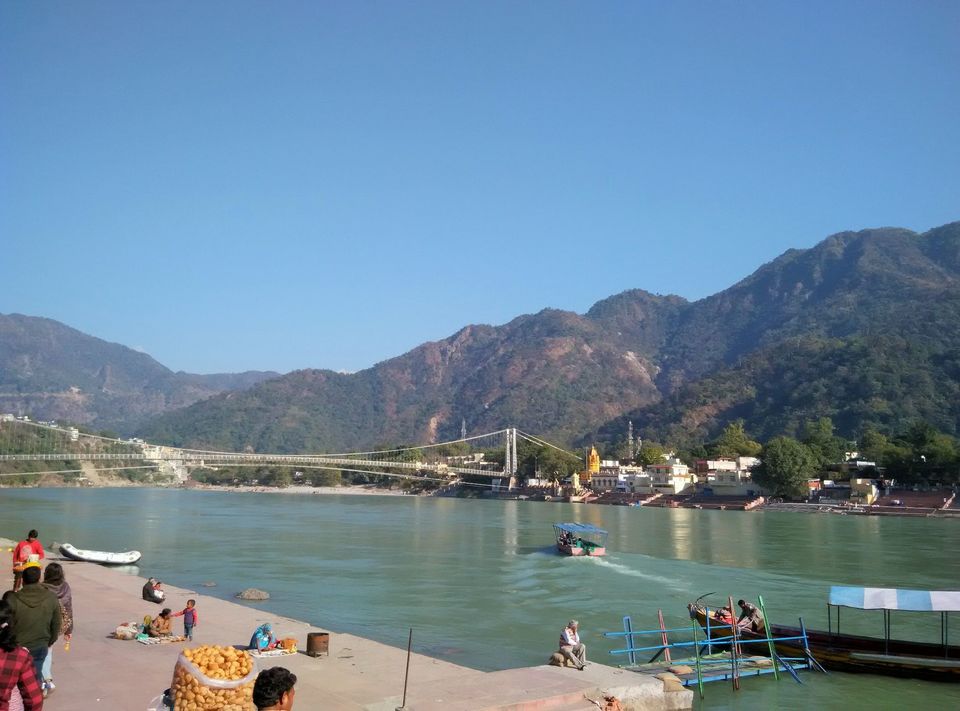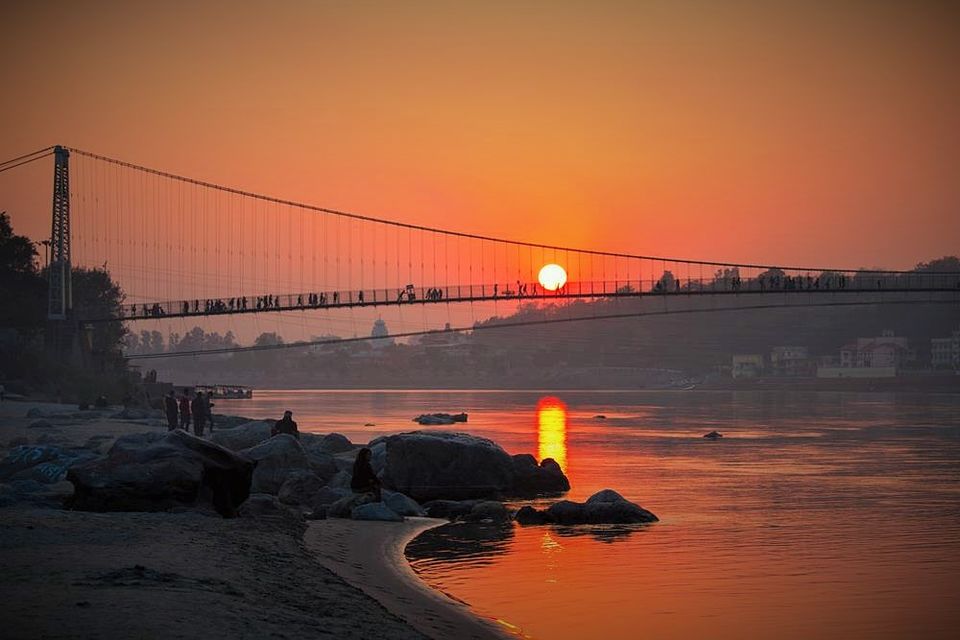 Located near the foothills of Himalayas, Rishikesh is a beautiful city known all over the world as Yoga capital. It is a city that holds rich source of Indian heritage and religion. Since 90's Rishikesh has been eyed as the major tourist destination in India. Every year foreigners, pilgrims and people in search of meditation and peace arrive Rishikesh in large population.
Rishikesh is home for North Indians from adjoining hilly region of Kumaon and Garhwal.The streets are crowded with pedestrians and tourists, but only few cars can be seen. The pollution free air has its own distinctive fragrance that comes from the sacred temples and banks of river Ganges. However, the two-wheeler vehicles are found in abundance It's famous for their yoga and meditation education. The city is full of tourists who look for spiritual satisfaction, pilgrims and sadhus.
1. HOW TO REACH RISHIKESH?
Jolly Grant Airport serves Rishikesh, Dehradun and Haridwar with Airline services. The Jolly Grant Airport is located at 20 kms drive away distance from main Rishikesh area. To make transportation easier, several local taxi agents are available for 24hrs service. Even the online car booking service makes the travel convenient for the tourists.
Alternately, you can take a train to the Haridwar Railway Station. Buses are also available to Rishikesh from Delhi and other cities/towns in Uttarakhand.
New Delhi to Rishikesh Distance– 190kms approx.
By Air : Delhi to Dehradun- Dehradun to Rishikesh- Approx 4500Rs.
By Bus : Delhi (Kashmiri Gate) to Rishikesh (Private & Govt. both are available)- Approx 300 to 900 Rs. (Depends on bus quality).
By Train : New Delhi (NDLS) to Haridwar Junction- Approx 300 to 1400 Rs. (Depends on coach class). From haridwar, you will get a bus or Auto frequently.
2. BEST TIME TO VISIT RISHIKESH
Climatic conditions in Rishikesh are moderate with mild rainfalls and average temperature during winters.The weather is good throughout the year, however summers (May-June) is the most ideal time to visit Rishikesh. During Summer season, the tourists can witness the thrill and adventure associated with water sports activities that push you into adrenalin activities.
Summers are the peak season in Rishikesh, as white water rafting is most active during these months. Rains could be a little messy, which makes rafting odd. Tourists should avoid involving themselves in adventure activities during rainy season.Whereas, October-March has amazing weather to feel bright sun rays on hot sand. However, it becomes a little chilly in January, but still Rishikesh has temples and meditation hubs for tourists.
3. TYPICAL COSTS
ACCOMMODATION
u can stay at ashram and study yoga, or stay in a hotel or guesthouse, lodges and simply a home stays also. If you are staying in ashram then it will cost you around 200 to 800 Rs. per day depending on ashram. In some ashrams, yoga and meditation classes are free for guests.
I stayed in Parmarth Niketan ashram and it costed me 400 Rs per day. In Rishikesh, there are some ashrams, which are recognized for providing free accommodation to volunteer tourists and pilgrims. So if you want to stay for free, you should register as a volunteer. Moreover, Rishikesh has a lot of options for guest houses and paying guests rooms. If you want to stay for long duration then staying as a paying guest is a good option. These options for staying in Rishikesh includes pocket friendly cost and luckily you will be able to save more for spending in shopping. You can find some costly hotels too, if you wish to enjoy the Indian yoga city from a different point of view.
AVERAGE FOOD COST
Rishikesh is a purely vegetarian place by law. Tourists and travelers can relish North Indian food here. However, the local Restaurants offer some popular flavors of food such as South Indian, Italian, Nepalese, Thai and Chinese cuisine. The Chotiwala is one of the popular Indian Restaurant in Rishikesh that offers special North Indian Thali. In addition, you will find authentic international cuisine in most of the cafes. The ayurvedic food culture attracts a major population of travelers from around the world. Other than these food choices in Rishikesh, the street is lip-smacking. Must try the Spicy Choley and Momos. You can satisfy your hunger easily by spending 20Rs.to 200Rs. Best fact about Rishikesh is that you can find free foods in some ashrams.
TRANSPORTATION
Local city transportation in Rishikesh costs minimal upto 20Rs. Travelers can enjoy the compact yet cheap shared auto ride. Or if you are a crazy biker, so you can rent a motorcycle such as Enfield or Bullet at best price. It may charge you somewhere around 200Rs to 500Rs, depending on type of vehicle. Walking around Rishikesh is the best option to navigate prestigious and historical temples and scenic beauty of banks of the Ganges.
ACTIVITIES
You can find a little bit of everything here, from free to relatively expensive.
Yoga & Meditation ( Free, 200 to 400 per drop in class)River Rafting ( 1000Rs. to 5000 Rs., depending on kms and days)Giant Swing (3000 Rs. per person)Camping ( 2500 Rs. per person per day ( varies by season)Kayaking ( Depends on your level and season)Bungee Jumping (3500Rs. per person)Flying Fox ( 1700 Rs. if 3 persons , 3000 Rs. for alone)Mountain Biking ( depends on bike you choose)Shopping ( countless)
4. PLACES TO VISIT
Laxman JhulaRam JhulaNeelkanth Mahadev TempleGita BhavanTriveni GhatParmarth Niketan Ashram-Ganges Aarti (Evening at 5pm)Adventure ActivitiesBharat Mandir
5. EXCURSIONS NEAR RISHIKESH
Haridwar – 22kms.Kanatal – 44 kms.Tehri Garhwal – 46kms.Mussoorie – 54 kms.Devprayag- 39kms.Rajaji national park – 34kms.Dehradun – 41 kms.Chamba – 37 kms.
6. MONEY SAVING TIPS
Shared vehicle – you can find shared auto for most of the famous places.Eat on the road side – Tasting street cuisines has pocket friendly rates.Free yoga class – Several shrams offer free yoga class. Do Google free Yoga classes, before arriving to Rishikesh.Stay in ashram – Ashrams are more cheap than hotels. Moreover, you will be introduced to new friends.Visit in off season – During off-season, you can enjoy best prices on everything.Do Volunteer- There are so many options for doing volunteer work in ashrams, which in return provides you free accommodation and food. Volunteer work is favorable for people who wish to serve poor and needy. Or indulge in charitable activities around temples and dharamshalas.Keep Travelling, Don't litter, Just spread Love!
This post was originally published on Crazy wanderer.
Frequent searches leading to this page:-
badrinath kedarnath rishikesh haridwar, dehradun mussoorie rishikesh tour, delhi to rishikesh tour packages, ahmedabad to rishikesh tour package, auli rishikesh trip